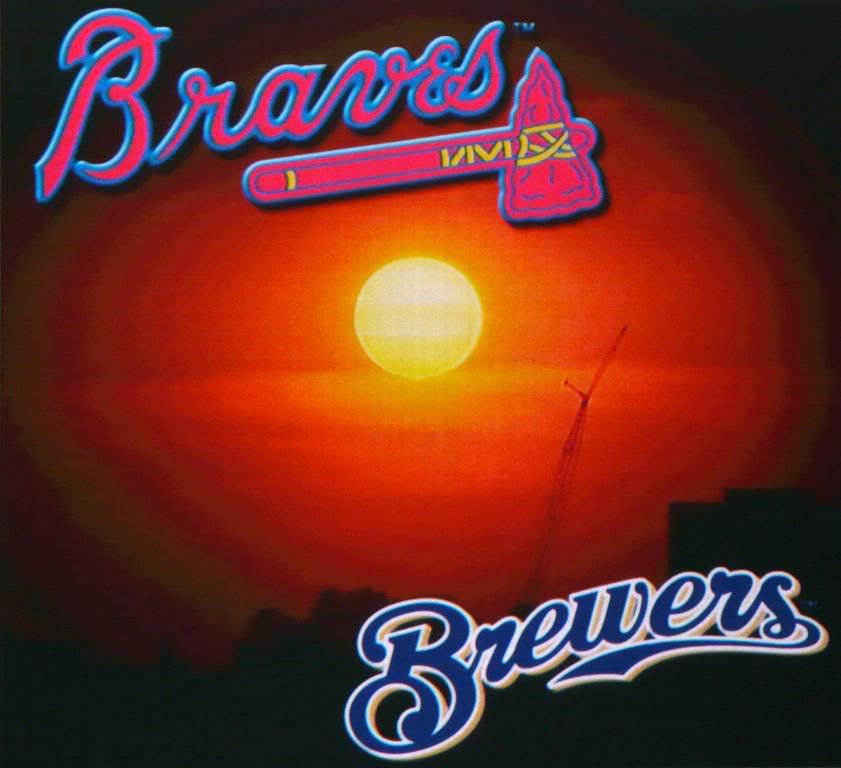 Awww, last home game of the year. Before we get into some pics and videos, here is the absolute best thing the Braves have produced all season.

The "AT&T All-Star of the Game" is a contest of sorts. Before the games, fans can go to the AT&T Fan Zone at Turner Field and sing karaoke to the song of their choice. Then TPTB choose two contestants, put them up on the big screen between innings, and people text in their votes for who they'd like to win.

Saturday's song choices were quite nice for some end-of-season fun. The contest was between Willie Harris/Tim Hudson singing "Lean on Me" and Pete Moylan/Jeff Francoeur singing "Summer Nights" from Grease. (I guess Jeff & Brian McCann would have been a little TOO on the nose, right?)

Make sure you check out Pete's little hip thrust at the "Huh!" part. He totally knows this song. ...I might love him more for it.



Batting practice was shorter than usual -- it seemed not many guys were taking BP, and I didn't see any of the big bats. Not sure if that was because of the day game, or because it was warmer than expected... *shrug*

Tattoo watch: Pete looks like he's had the sleeve filled in even more since last week...




Not many BP Hijinks to talk about -- Buddy Carlyle and Pete Moylan were hanging out in left field again, and when Pete ran for a fly, Buddy threw his glove at Pete. Pete caught the ball, fired it to the bat boy, and proceeded to give Buddy's glove a swift kick that landed far away towards the left field corner. Awesome.

Chuck James and Chris Woodward signed balls from the dugout and tossed them up into the stands. Pete Moylan threw an entire box of balls from the bullpen to fans in the stands above him. I seriously adore him, based on everything I've seen and read so far.

Here are some pics from the day:




What...is this? Will it bite me?





Niiiiiiiiiiiiice. I think I'd rather have my proposal on the giant Jumbotron, but this would be fine. I wonder if Sara said yes?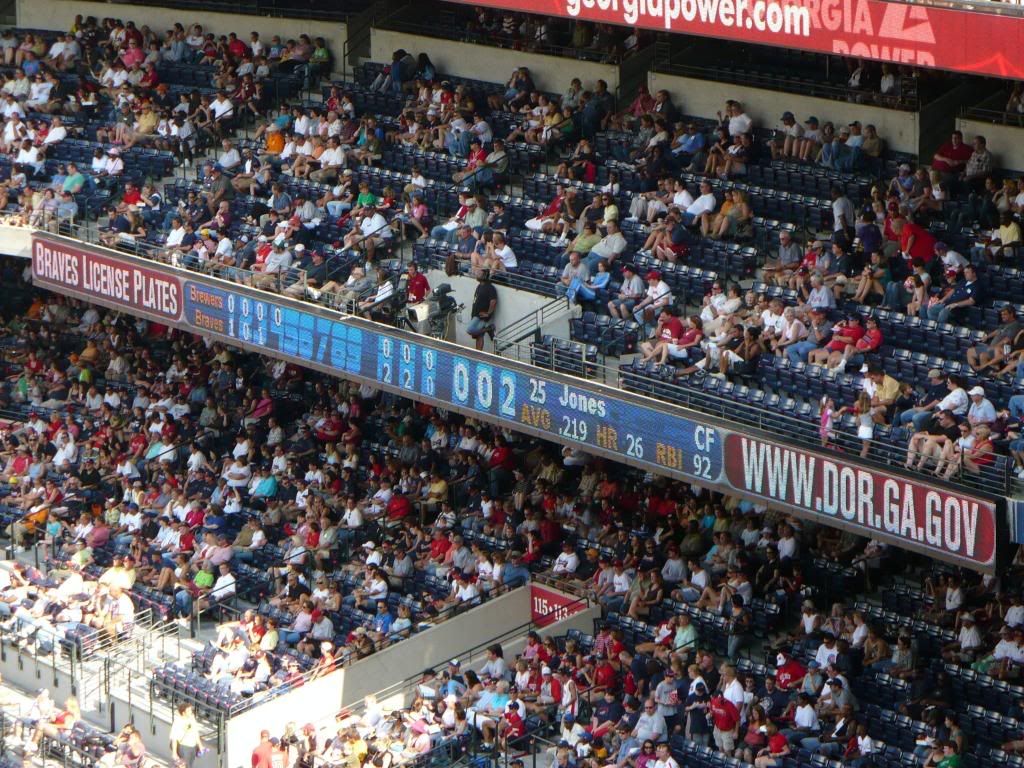 Want a Braves license plate for your car? Visit http://motor.etax.dor.ga.gov/motor/plates/plate.asp?ptitle=BF. There aren't any pictures up yet (and my tag doesn't expire for 8 months), but next May, watch for my car to have an Atlanta Braves Foundation license plate! Go Braves!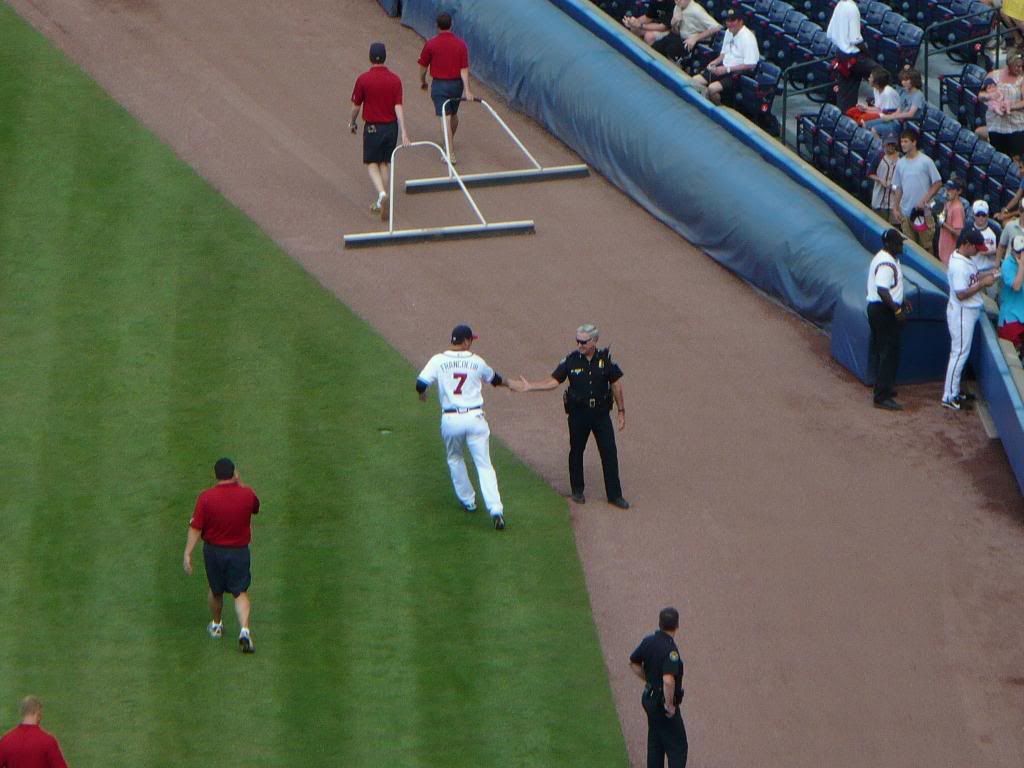 Frenchy is friends with everyone, isn't he? Good boy.





Pete Orr is dirrrrrrrrrrrty. ;) Kidding, kidding. But this boy does not know how to come into a game and keep his uniform clean! Lucky he's so pretty most of the time. (By the way, I understand he and Scott Thorman meet midway between their Toronto homes to work out together in the off-season. Wouldn't you love to spot those two at the gym?)





"The Brain Trust"





WHAT? WHY??? WHY is FanFest at the Georgia World Congress Center in '08? What's the fun if you can't go tour Turner Field, see the Braves Hall of Fame Museum, run the bases? Shag fly balls in the outfield, tour the clubhouse, and waltz around the 755 Club? Yes, player autographs are what most people go for, but I don't care about autographs. A signature proves you met someone, but I'd rather talk to one of the guys for a few minutes and walk away without a picture or signature than have one of them scribble on a card or ball and go to the next person.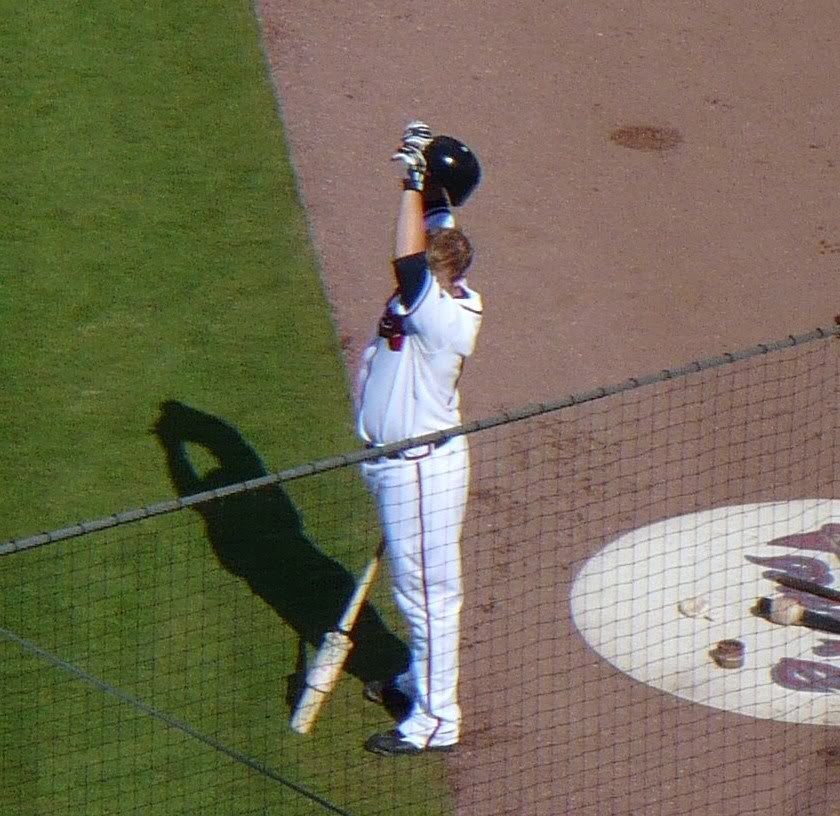 Baby, I know your hat makes you all hot and sweaty. You take it off every opportunity you get. (And I can't say I blame you -- I was the catcher in softball one year and I hated my helmet too.) But resting the bat on your cup? That...makes me laugh a little. You do this a lot, you know? Also, as my athletic trainer friend and I discussed, you look a little heavier than usual. We hope it's from too many plates of chili cheese fries and not from a medical condition, and we hope you can get healthy again in the off-season. You just look so...tired. *hug*





We called him "Beardy".





Nudity is NOT encouraged in the stands at Turner Field, but as you can see, it's not something they'll kick you out for.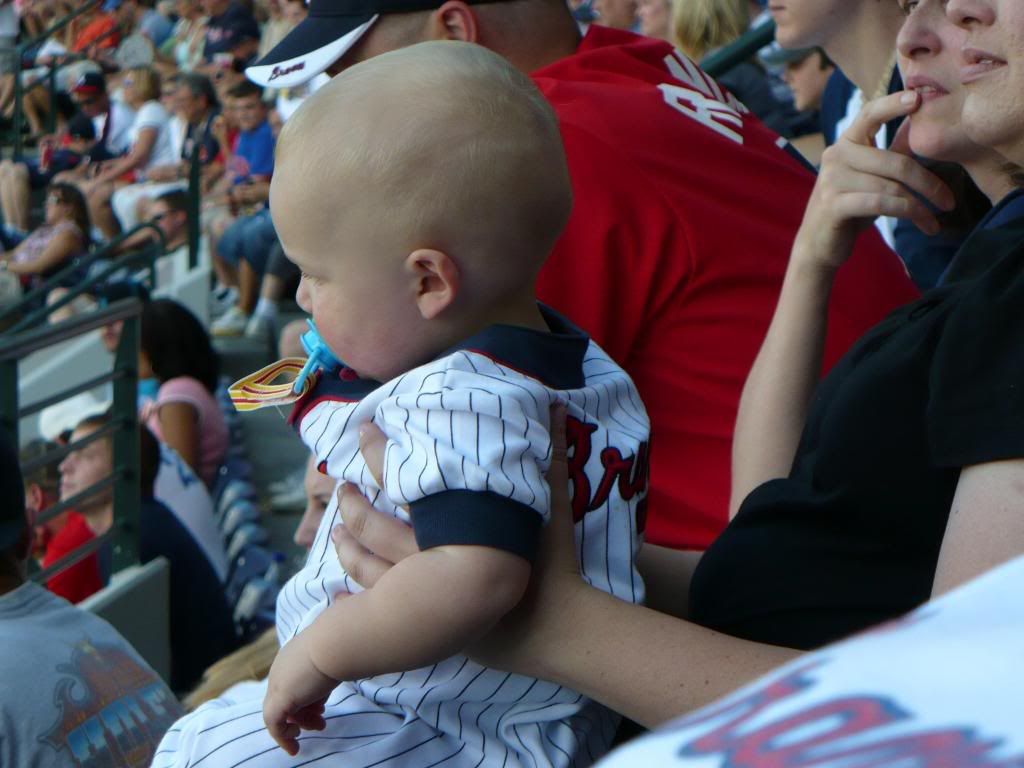 Adorable Braves Baby on our row.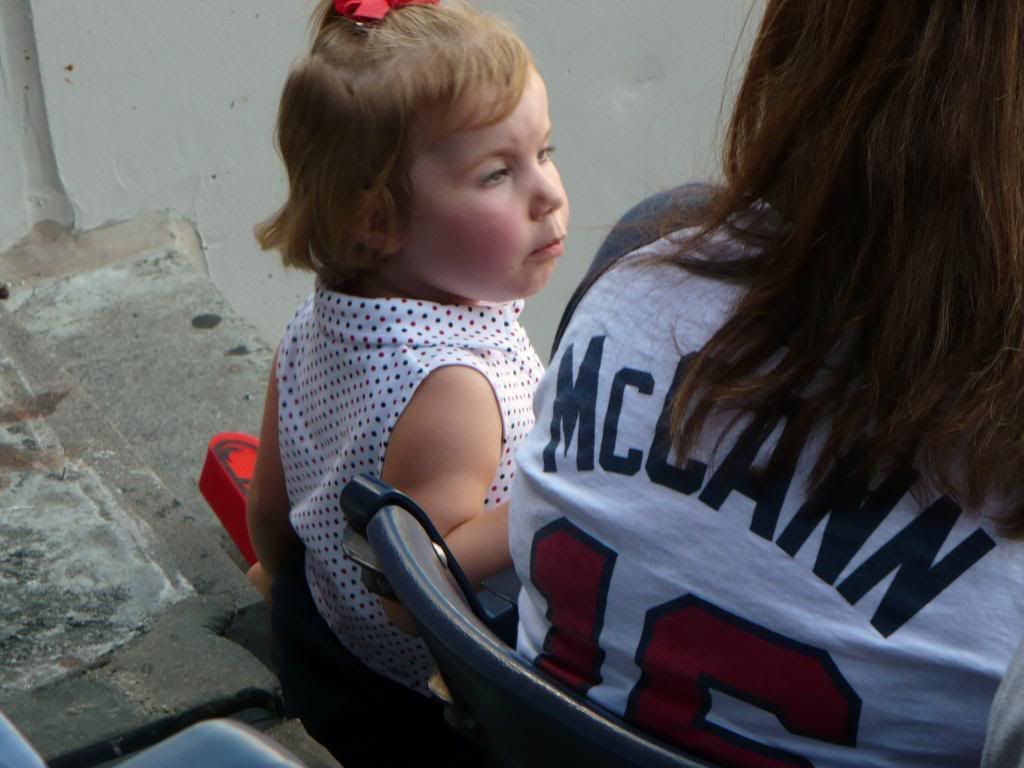 This little girl was awesome. She knew how and when to do the Tomahawk Chop, and when nothing exciting was going on, she used the foam tomahawk as a seat cushion as she sat on the stairs. I hope she always loves the Braves as much as she seemed to on Saturday.

More pics here