Google alerts informed me a couple of days ago that there is a new Pete Moylan video on YouTube. Excited, I went to watch it.

And I'm really a bit grumpy.

The creator of this "video" (it's really just a slideshow) took 26 pictures that I uploaded to Photobucket, most of which I took with my own camera, added a bunch from the AP and the Bob Wickman archives...then gave credit to "photobucket" at the end. In addition, one of those pictures, as far as I know, is not on Photobucket. It was uploaded directly here.

This is ridiculous.

I don't mind sharing. If I didn't want to share my pictures, I wouldn't put them in a public forum. But when I borrow from friends with awesome pictures, I do my best to give them a tip of the hat, or give a link to their website as a thank you.

So one way or another, "xoPleaseBeMineox", give credit where credit is due.

Baby is not amused.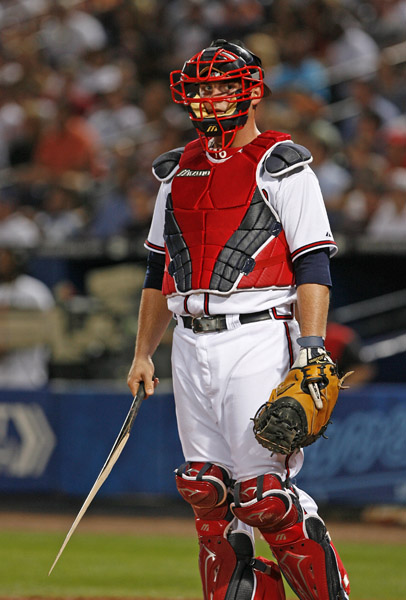 (Thanks for the pic, Jenny!) (See how easy that is?)

Update:
October 12, 2007

Received this message on YouTube:


im sorry.
ill delete the vid. i didnt meant too. i was in a hurray to finish
I replied: "You don't need to take it down. You should just give equal credit to all your contributors if you're not going to use original work." Then added a smiley, because I have a feeling the author didn't do it intentionally. *shrug*