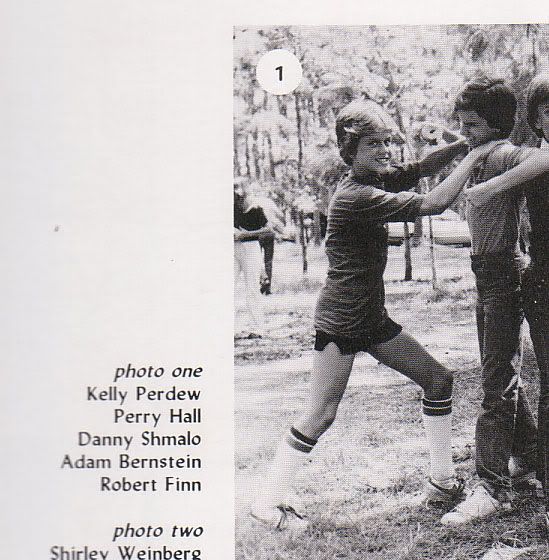 I knew this picture would come in handy one day. My ex-step-cousin-in-law (his ex-wife's mom used to be married to my uncle, if you follow) went to middle school with Perdew, and presented me with this yearbook photo after Perdew won his season of 'The Apprentice'. Good times. :D

Anyway. Sometimes, when you air your love of the game on the internets and make your email address available to the public, you get some odd emails. I suppose I'm on someone's PR list, because I got this email with a press release as an attachment:

Hey there,

I've attached a press release regarding the hiring of RotoHog.com, a leading fantasy sports operator and software developer for major brands and professional sports, and its hiring of a new CEO, Kelly Perdew. We at RotoHog are thrilled to have Kelly on board and manning the ship. Some quick information on Kelly:

Perdew has held numerous leadership positions in the sports and internet markets with such companies as ProElite, CoreObjects Software, MotorPride.com, K12 Productions, and eteamz.com. As the President of ProElite.com a subsidiary of ProElite, Inc, Kelly built the largest social networking platform for mixed martial arts in less than a year, helped raise over $40M and developed partnerships with CBS, Showtime, IMG and numerous web properties. Prior to ProElite, Kelly was the winner of the second season of NBC's "The Apprentice" and worked directly with Donald Trump and the Trump Organization as a Senior Vice President on numerous real estate projects.

For more information, please check out the attached press release.

Thanks and have a great day!

Very cool. Congrats, Kelly P! Best of luck with the new venture.