Some scans from the December fan mag. As always, click to enlarge...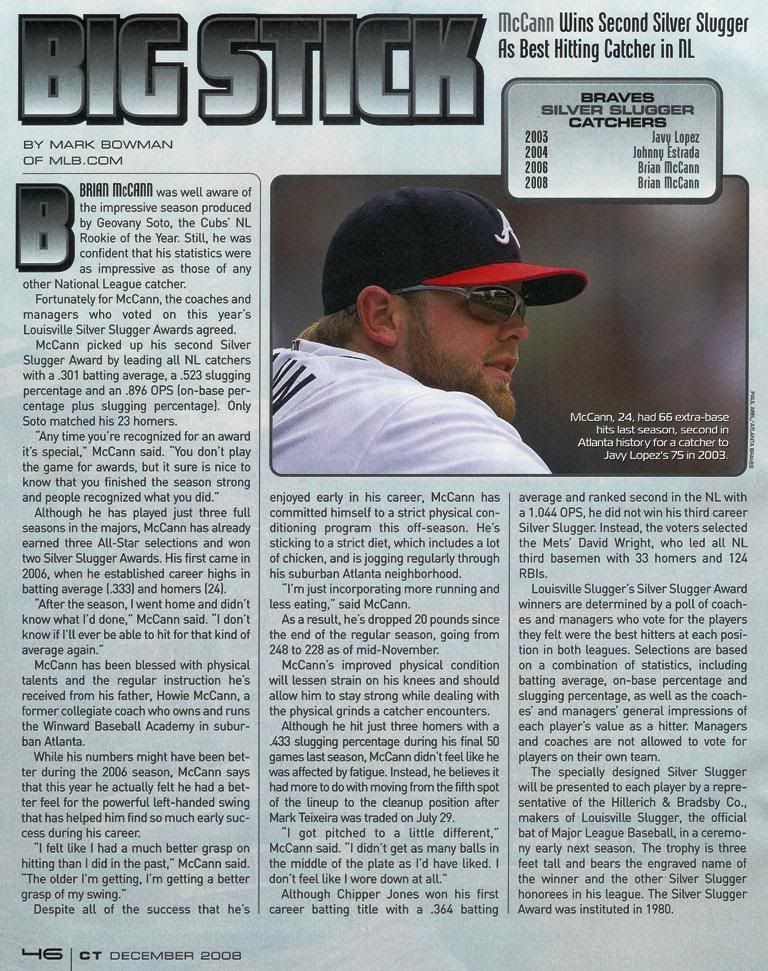 Hee, "Big Stick". Lizziebeth drew a comparison last week between Baby and Chef Mario Batali -- she was right on! Brilliant.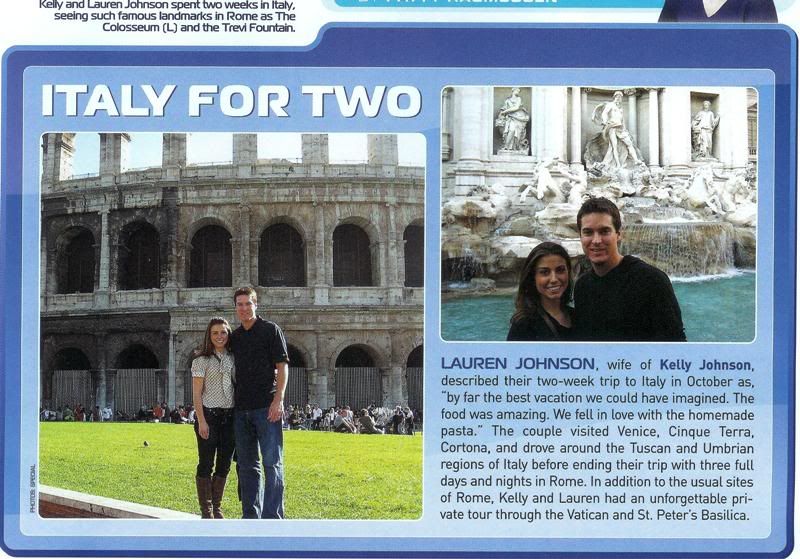 CT only shared two pictures, boo. But Italy sure looks lovely!


Here's Sharon, Santa, and Chipper. It's rare to get a full-face shot of Mrs. Jones, so here you go!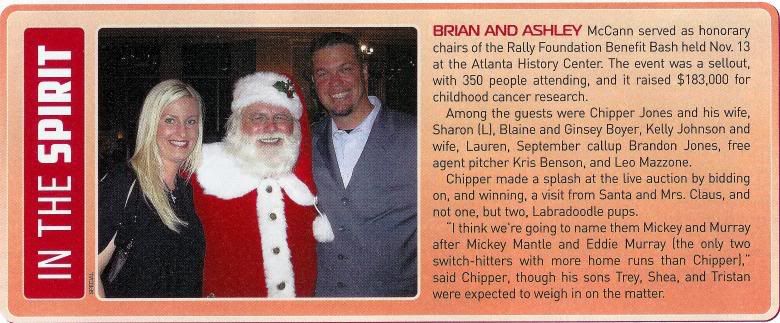 And finally, here's the story and pictures from the Smoltz / Foxworthy Comedy Fun Time Night!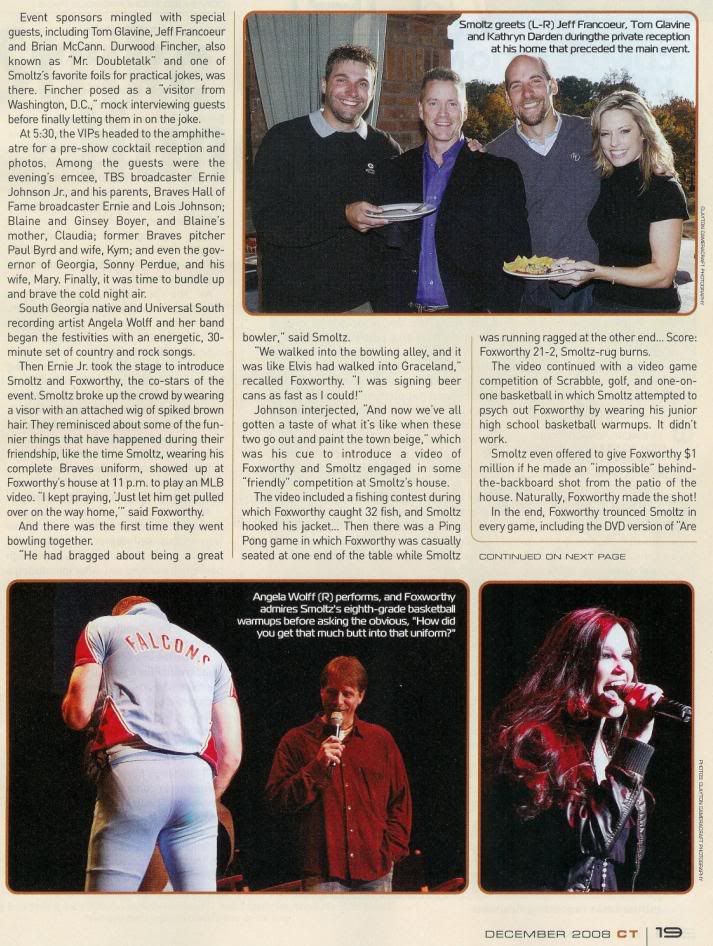 Who is this Kathryn Darden? She's lovely!