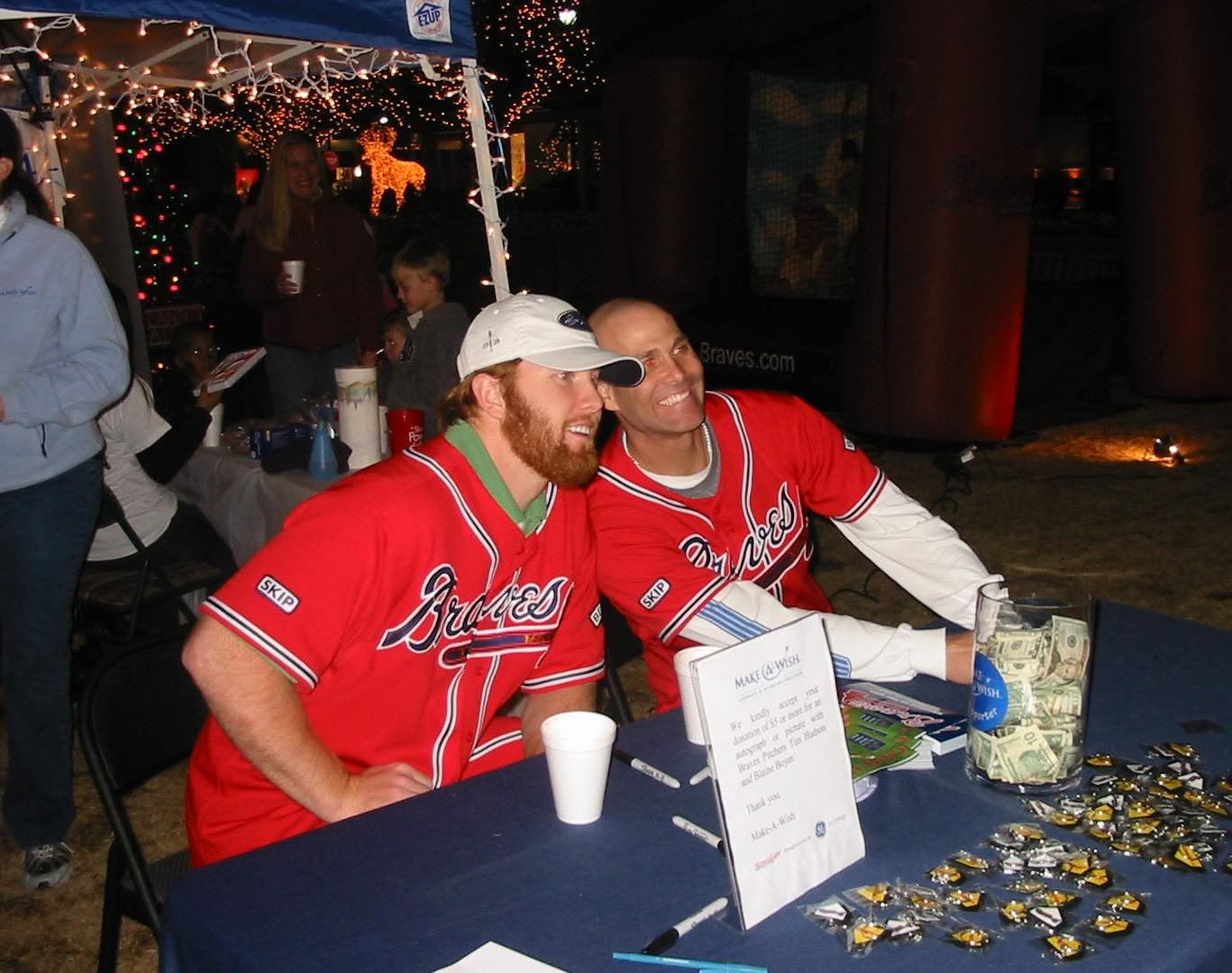 Let's all give Lizziebeth a great round of applause for braving the weather and the (ha ha) crowds to meet Blaine and Huddy on Monday night! I ended up having to work late and wasn't able to meet her -- I was quite sad about that, especially after hearing Ginsey and Kim were there too. :)

Here's the story (pieces of an email conversation, with Lizziebeth's permission), and pictures follow...

They were incredibly nice. I walked up to the table and they both said Hi. Huddy asked if I wanted him to sign a Braves sticker, then he said "you'll have to give me some money first", then he said he was kidding, he'd sign it anyway. But I told him that I wanted him to sign something else and gave him that pic of him in the bullpen I took back in April. Then I looked at Blaine and pulled out a pic I printed out of him in BP balancing a ball on his finger, and the one of him "play-fighting" with Eddie and asked him to sign one. He said "I'll sign both!". So they seemed to get excited about the pictures and asked me a few questions about them, and Blaine also called Ginsey over to look at them. The guys and I took a picture together. Then I asked if we could take one with the wives too. Huddy was tickling the back of Blaine's neck in the picture with the wives! I don't know if that was Ginsey's mom or Blaine's mom who took the pictures for me. But I was talking to her later and she was saying that "we" hope he'll be staying in Atlanta, then she half-whispered to me that she really really thought he was going to San Diego, and was so glad he didn't.

I got to talk to Kim for a while, she told me about some of the Wish kids that were there, and we talked about Kennedie and Tess and how soon Spring Training would be here.

I hate that most of the candid shots didn't come out, and then my batteries died. The guys played a lot with the Wish kids that were there, and when they weren't playing or signing, they were walking around talking to anyone that came by. They didn't just sit at the table and wait - of course there weren't many people, but still; it wasn't a stiff "thing"...they were interacting with everyone. So were Kim and Ginsey. [Blaine] has very white, straight teeth. [...] I felt very comfortable around him.

[...]

I feel kind of bad because I talked more to the wives than the guys, but then again they were busy playing with the few kids that were there and signing the random autograph.

[...]

I'll attach the pic of the balancing ball. I haven't had a chance to scan the autographed pics in. The one of Blaine got a little rain on it, which spotted the ink, but I'm not bothered...I'm really not into autographs! They just seemed so eager and glad to sign something!
Blaine and Huddy playing with the kids
Huddy talking with a fan (?)
Blaine and Huddy chilling
(My first thought, upon seeing this picture, was -- how's the arm, Huddy?)
L-R: Woman I don't know, Kim, Ginsey.
(Ginsey's hair color is fantastic.)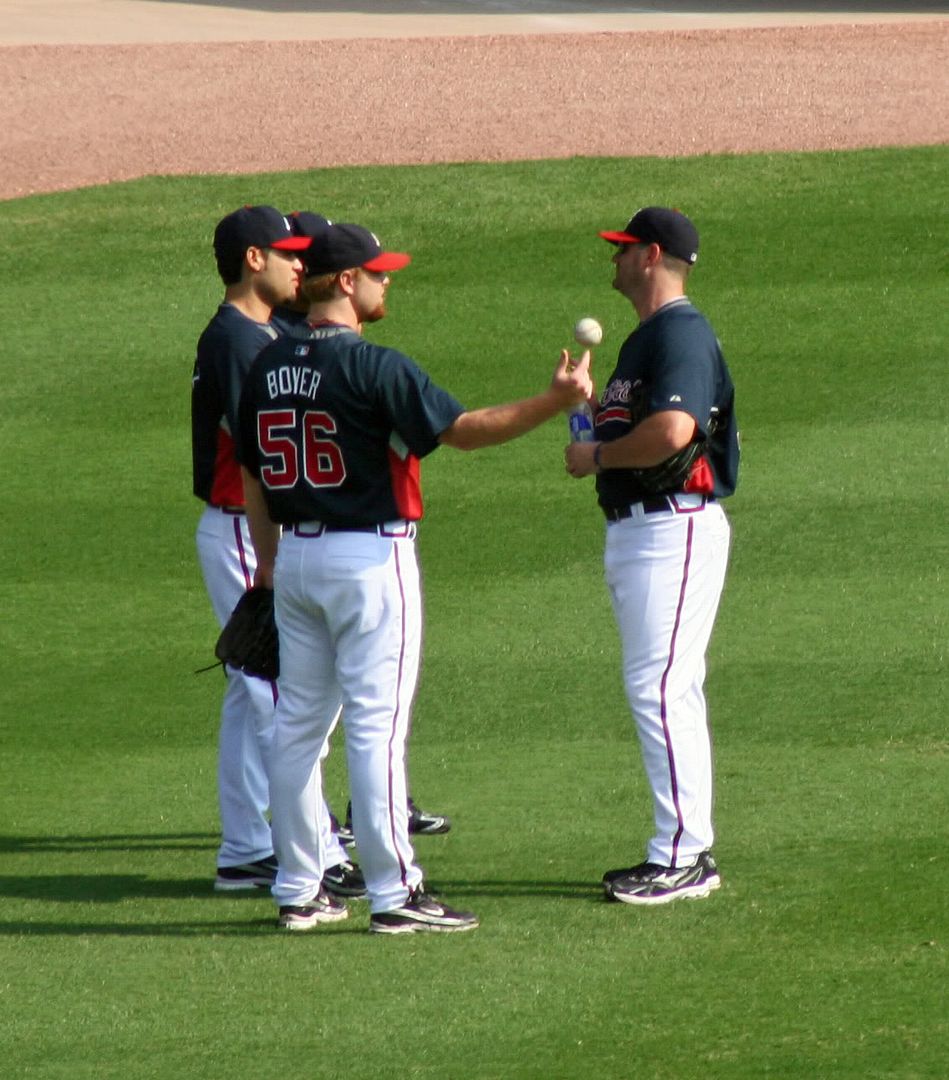 Thanks again for sharing!! :)