Let's play a game. Which Brave wears Coach sneakers...ladies' Coach sneakers??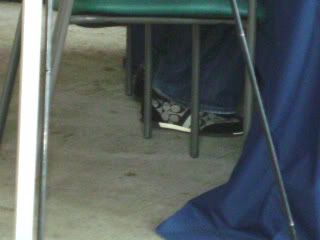 For the answer, click here. For proof they're ladies shoes, just go to coach.com and check out the Joss black sneaker. :D

Thanks to Roman Gal for snapping the picture, Lizziebeth for drawing my attention to it, and Jo for verifying they ARE ladies' shoes...after all, she has a pair!