Okay, will someone please explain to me why so many of the Braves have little lap dogs? KJ will be the celebrity draw for a golf tournament next month, and his bio mentions his two Yorkshire Terriers.

1. Gross.
2. Really??

(I love dogs, but I've yet to meet a Yorkie in person that didn't yip, hump, or paw at me constantly. They drive me nuts.)

Here's the bio, if you'd like to see it. I'm sure he's not thrilled about being called a "born and bred Atlanta Brave". ;)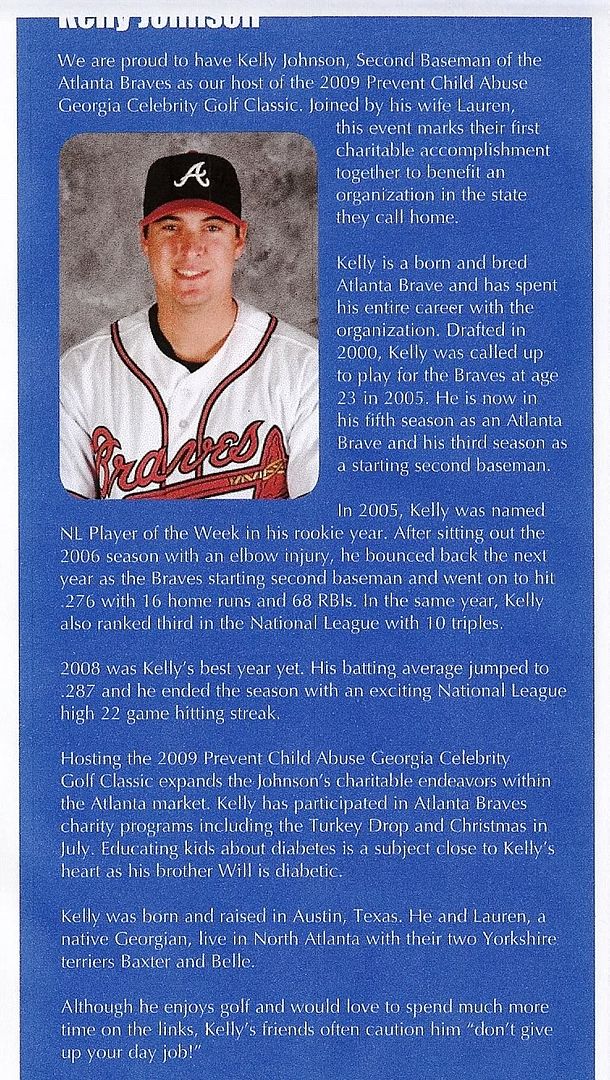 And here's the link to the charity event page. Mark Teixeira hosted this last year!