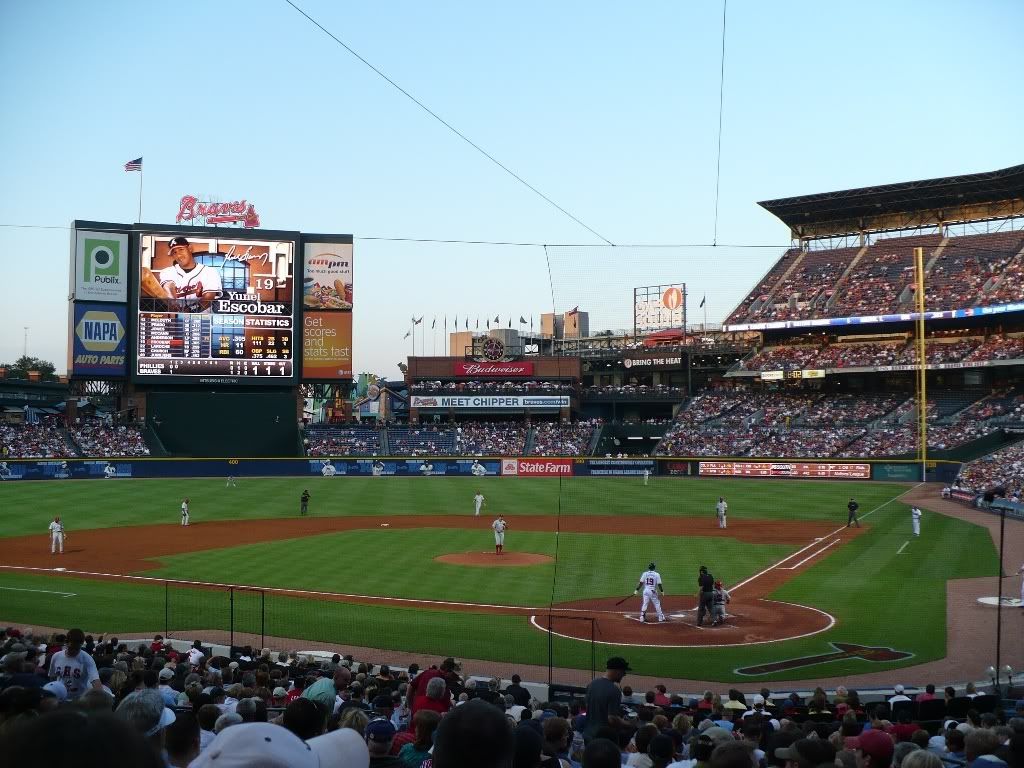 Thanks for the tickets, B's dad's work! They were fabulous seats. :)

Since nothing spectacular happened and I've got a spectacular summer cold, I'm just going to mention a couple of pictures and a video and go lie back down. :D

Pregame ceremony honoring Martin Prado, Yunel Escobar, and Tommy Hanson:



Thanks to the sweet ticket location, we got to go behind home plate during BP, but we missed most of the headliners. While grabbing a bite to eat, we saw Leslee Diaz and she & MattE's babies go into the entrance to the section we were sitting in, and saw the McCann parents come in too. Here's a shot of MattE's son peeking over the railing, with Mama McCann in the red on the left and the guy in green looked remarkably like a husky Martin Prado. I wonder if that's a brother?

101...102...102??

Sorry, no video of the tool race. Drill got shoved down again -- I'm starting to think they do it on purpose when they know I'm going to be there! haha!

Full album here. Enjoy!