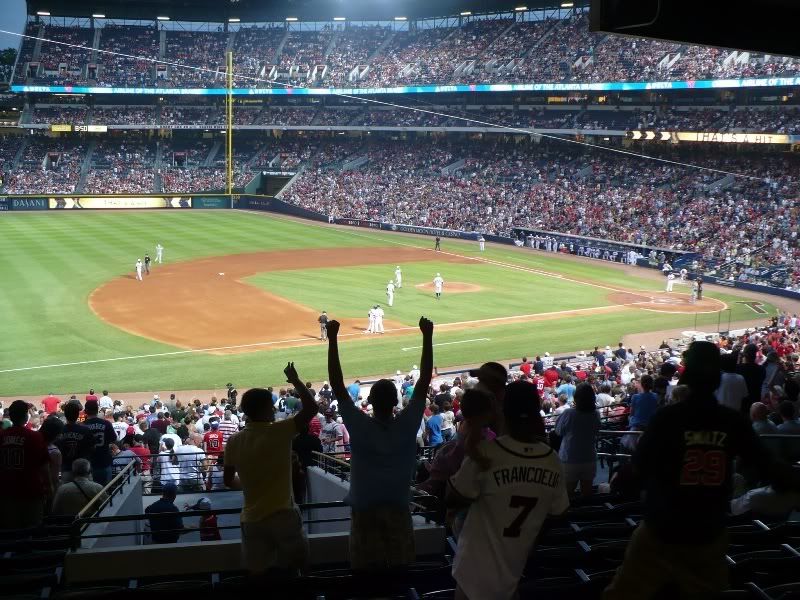 Night out with the boys! B and his Vinny Castilla hair are sitting in my living room right now, and I just asked him what happened Friday night that I could put in the blog post, and he goes, "Nothin'. Well, the walk-off. But otherwise, nothin'." Heh. (He swears he's getting a haircut soon, btw.)

So here's the full photo album, and here are a few pics and a video. Really, aside from the walk-off hit by Omar, there wasn't much amazing going on that you didn't see on the broadcast or that I didn't tweet about. :)

I barely missed a pic of a huge bear hug between Rossy & Lowe!



There was a sailor in the section below us who looked exactly like Josh Anderson. It was bizarre and awesome!



And then there was the Marlins Santa Claus, the grammy with the Braves' needlepoint, and the 10-year-old whose birthday wish was to meet Troy Glaus. I know the feeling, hon! I wanted to meet Dale Murphy and Tommy Glavine at that age. Hope she got her wish! :)

I wonder where the fan in white got her light-up tomahawk. I haven't seen one of these since the 90s!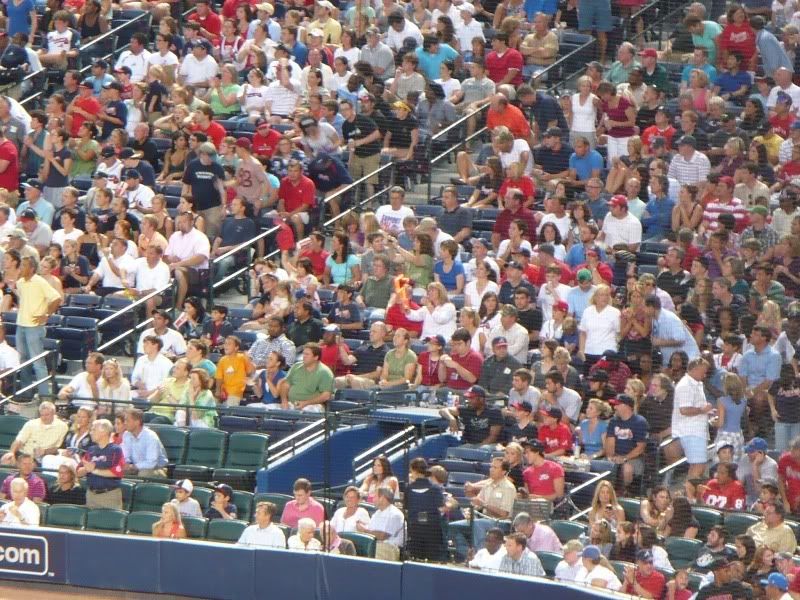 A lot of people are against the wave, I know, but until the end of the game, the most fun part watching the bullpen participate with the fans!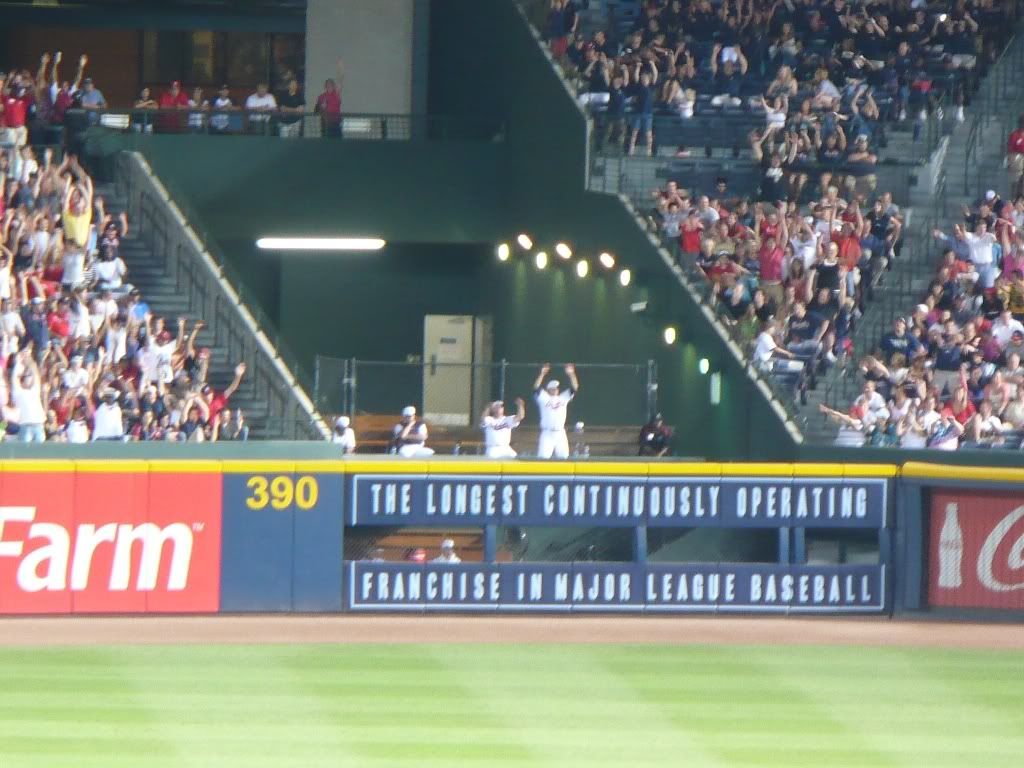 Braves win! Thanks, Omar!! We're sure Jonny was especially grateful after that dropped ball that would have given him the loss; it all worked out in the end. :)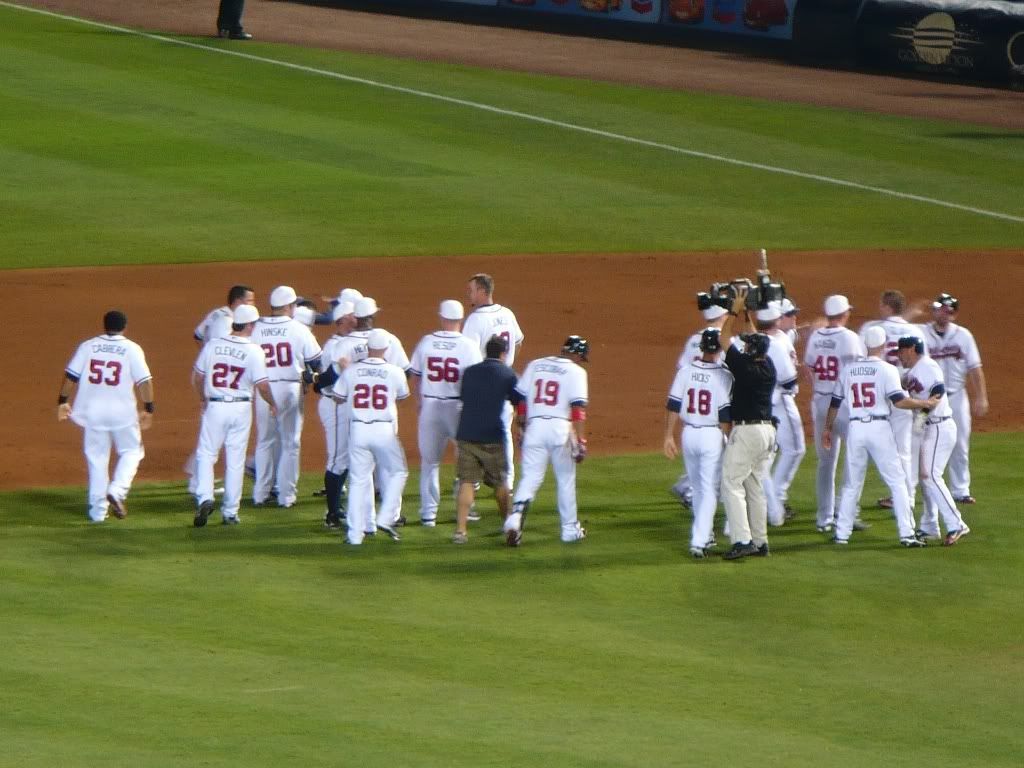 PS -- These are the worst pics ever -- I promise better next time. :) Y'all know this isn't my M.O.!