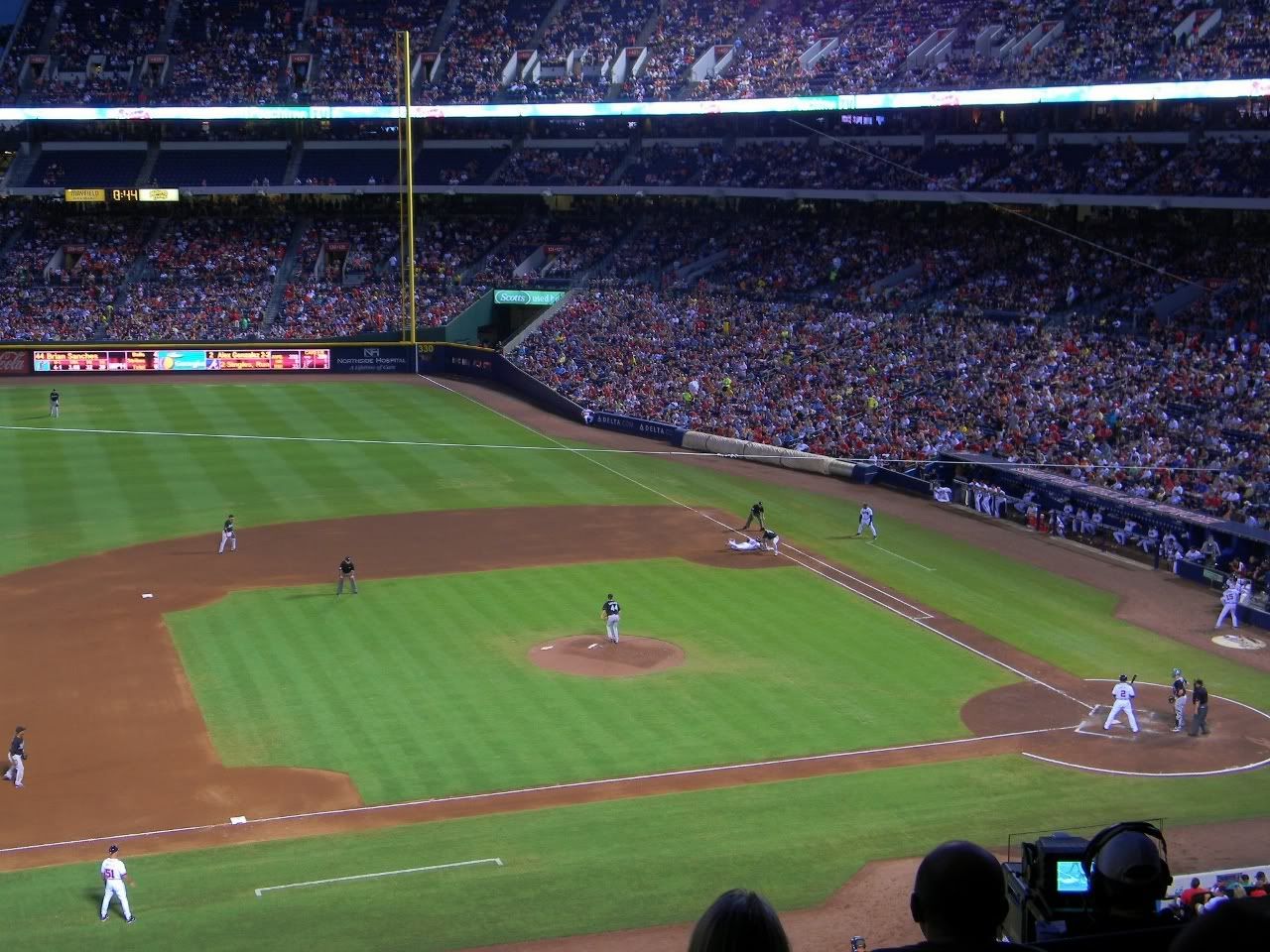 Love Marlins games. Love the club level. Thanks for sharing, Jenna!
My cousin Catherine hadn't been to a game since Opening Day this year -- it was about time we went again, babe! She was so excited about getting to come early for BP and getting to eat in the 755 Club, and I am always excited to bring her to one of my favorite places in the world. :)
Pictures: click to embiggen. This is game 30 this year; y'all know what to do!
Moylo throwing! I like how Pouya (the Braves photog) is looking at Cristhian and Beachy like WTH are y'all doing. I guess that's a real stretch!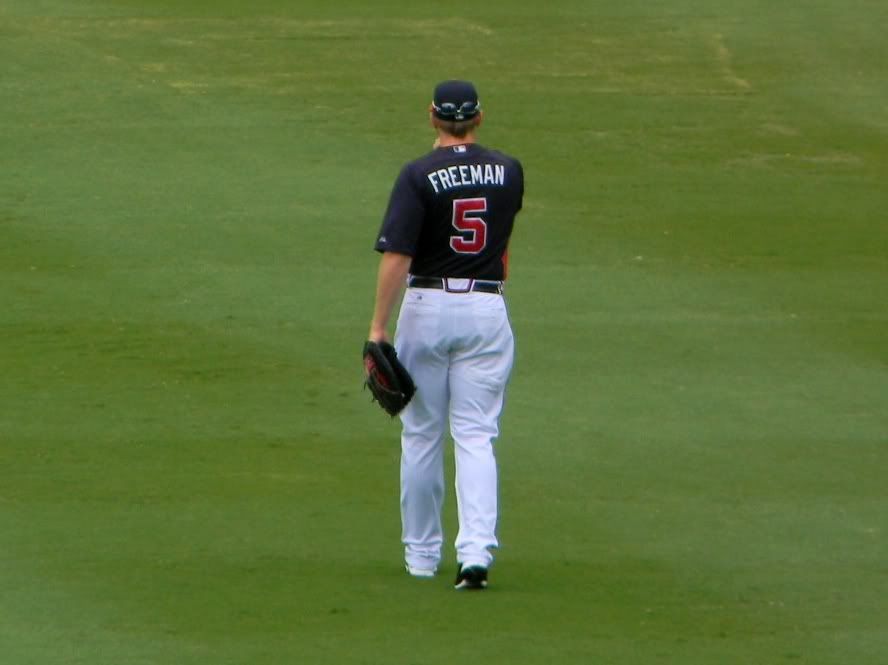 Freddie's brohawk looks... strange.
Heyyy Constanza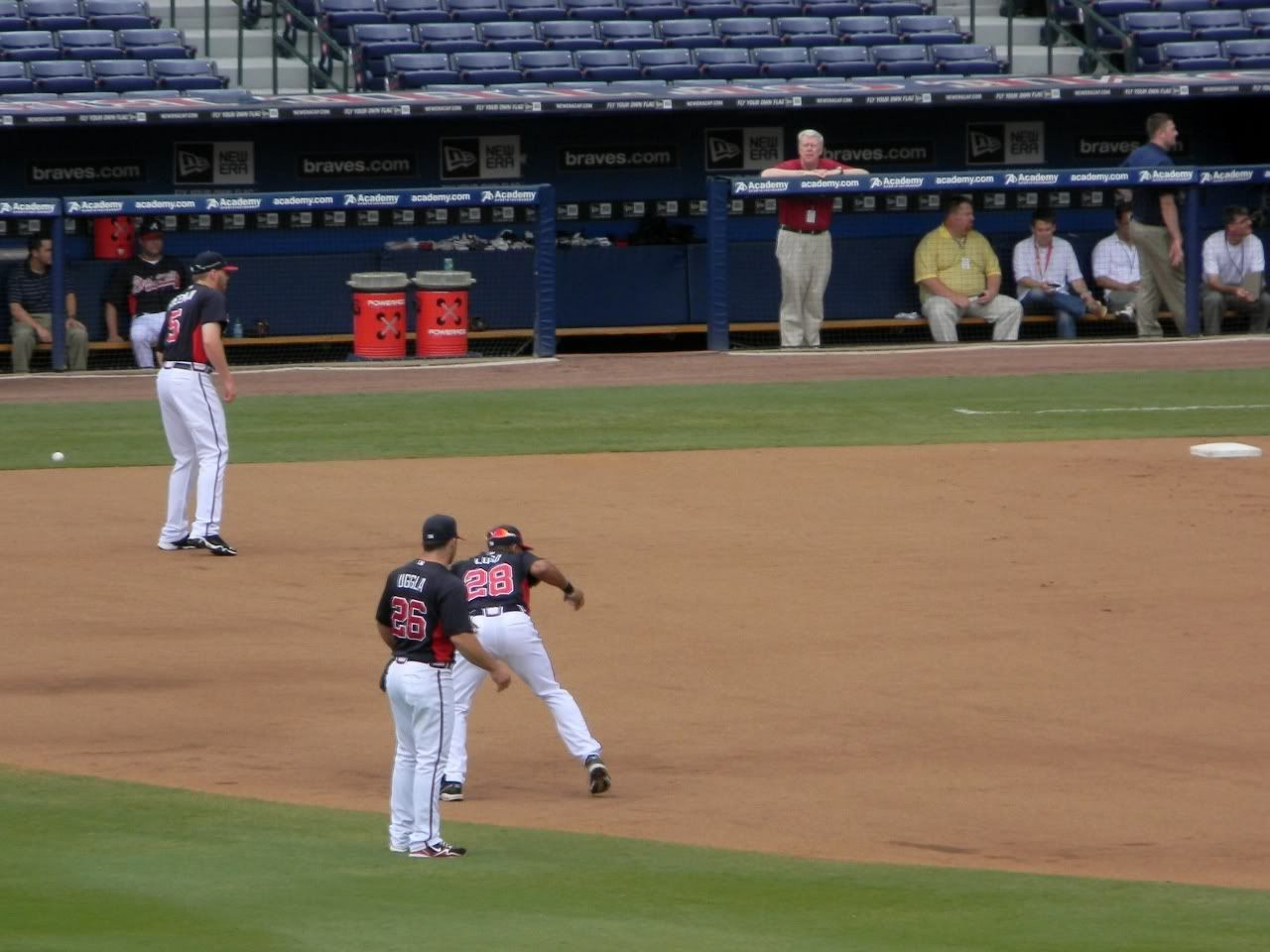 Infield practice, MLB writers on the dugout bench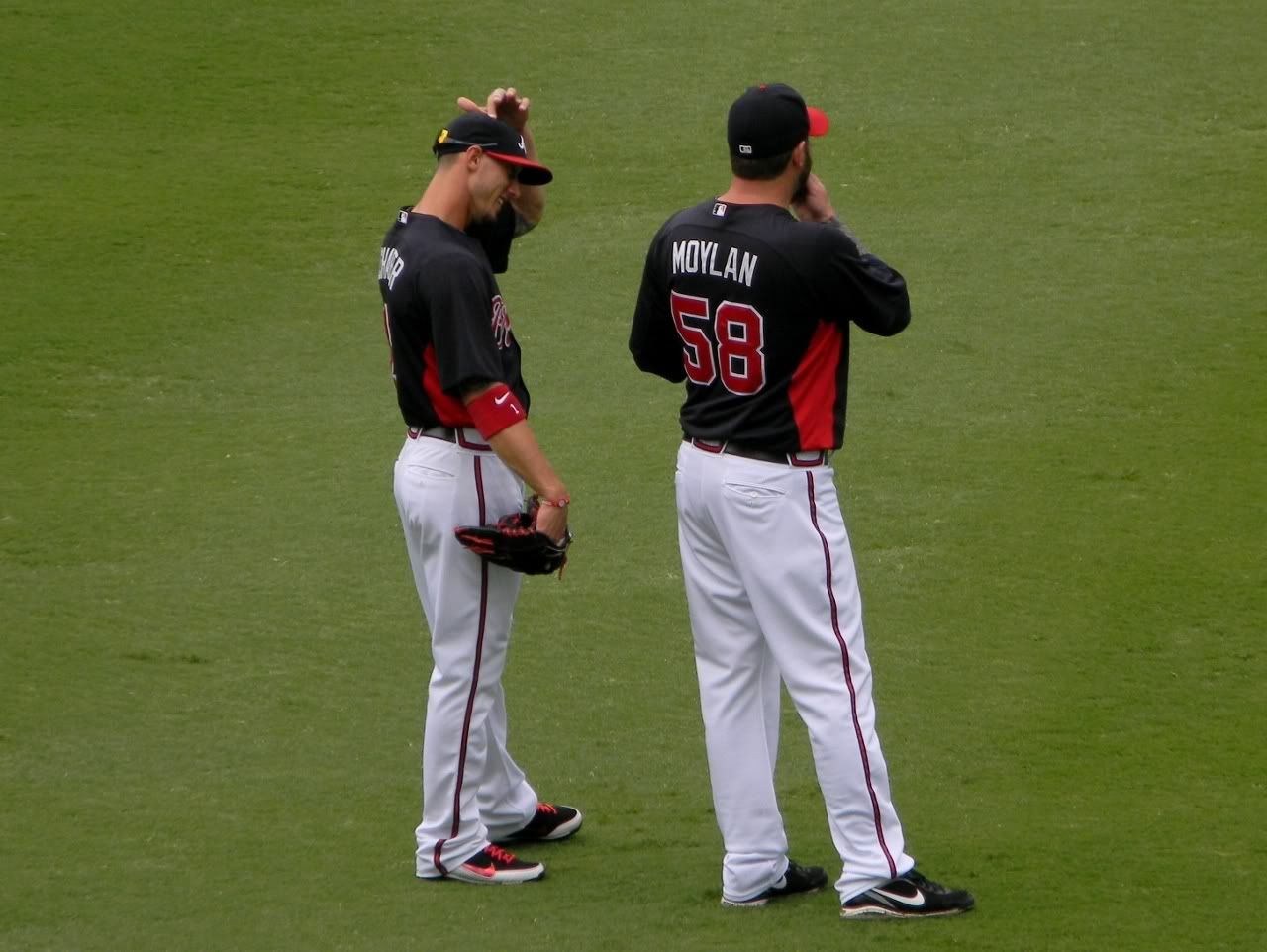 Schafer smile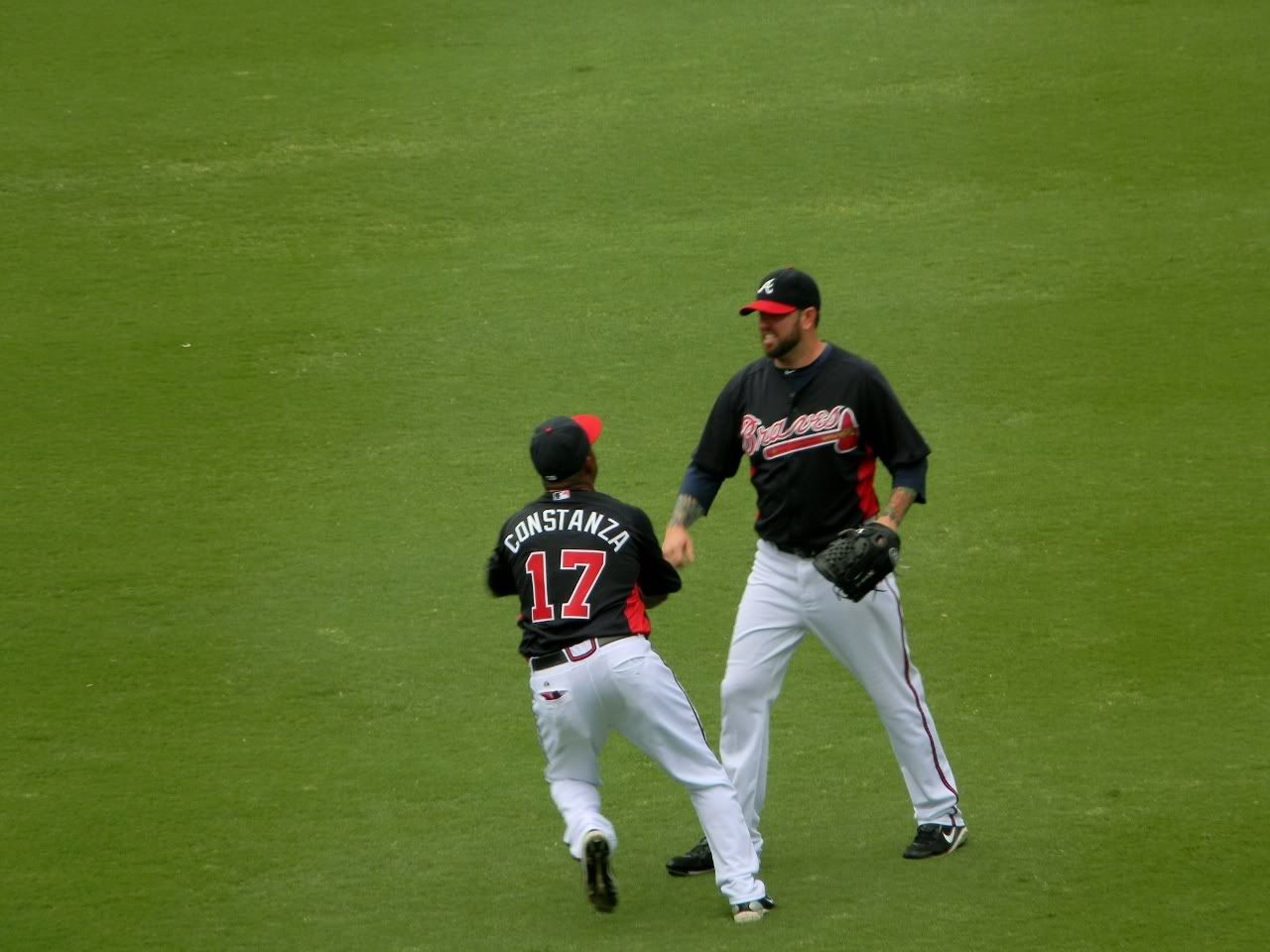 hilarious
Mr. Moylan had been...well, I don't know what to call it on a family-friendly blog. I just turned on the video instead of trying to take still shots and of course then, he starting being a good boy. :)
See? Man, I love Moylo. Pretty sure he never looked up long enough to get his finger guns all the way from Philly! Sorry Gena. I tried.
I think this is when Alison and Catherine decided they didn't need to be up in the terrace shade with Jenna and I; they wanted to go down towards the wall. Alison for her pictures, Catherine so she could see the boys' faces. Also, she thought she saw a guy from school down there. Y'all have fun. I'm too short to get pictures down there unless we're on the front row!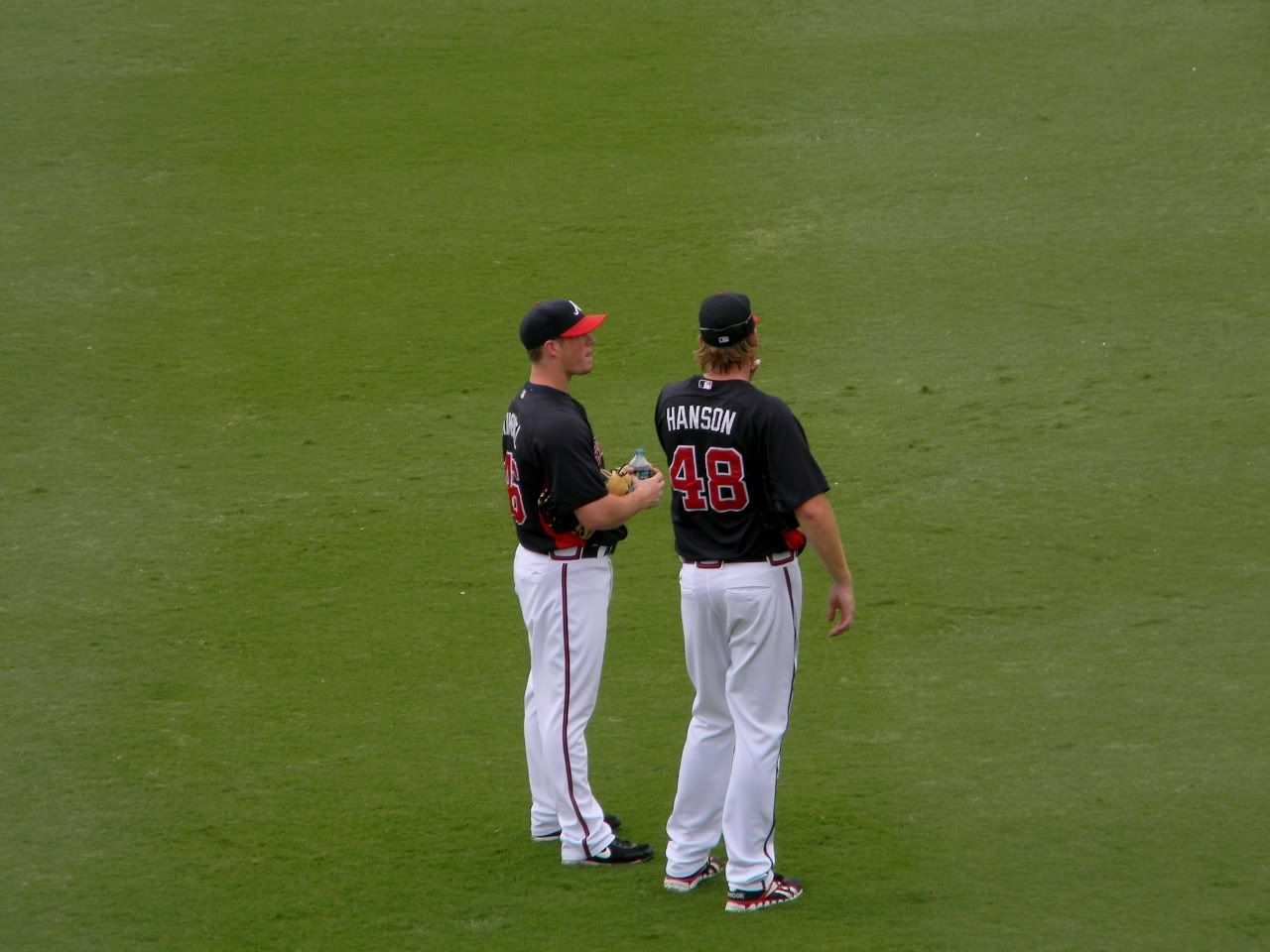 I have a forehead wrinkle trying to see if there's a bump in Kimmie's lip.
I think there is. :( I swear, they're all gonna have mouth cancer. :( :(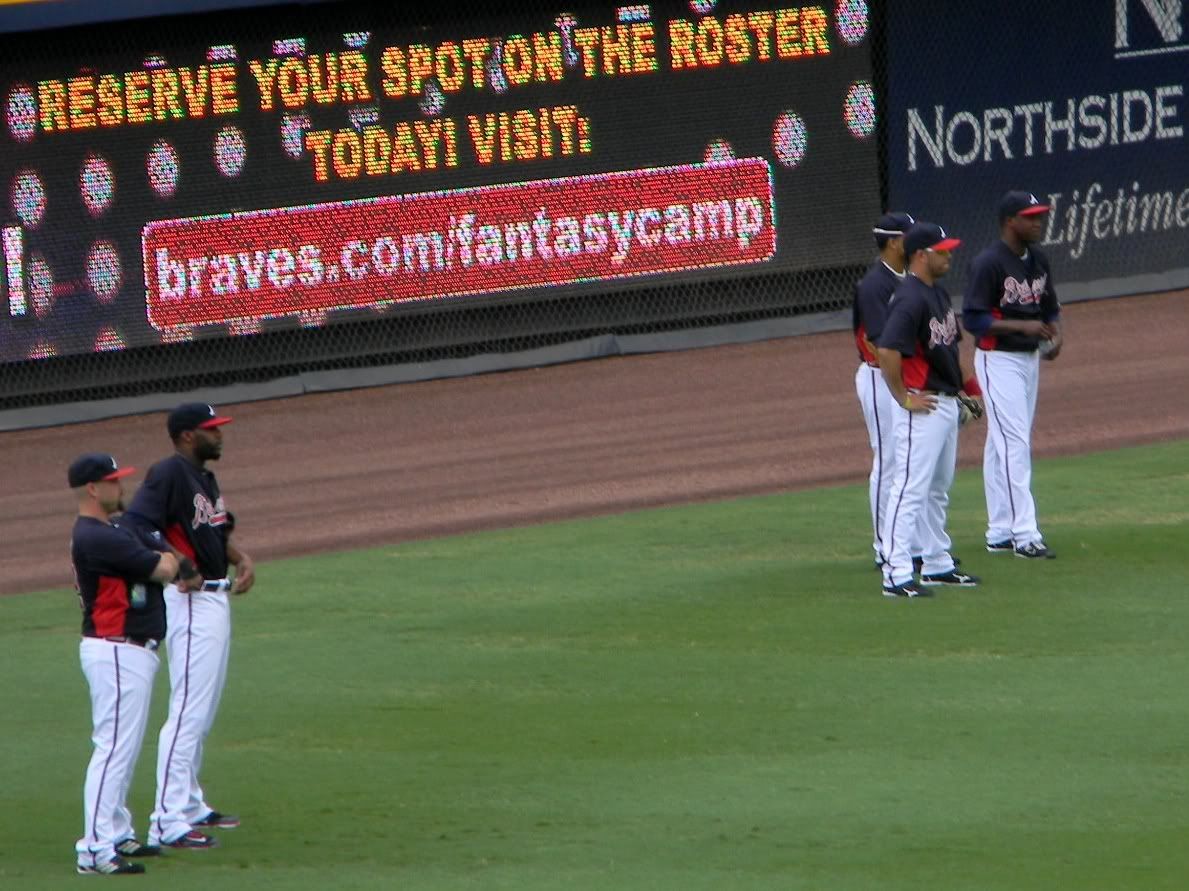 Who knew JHey and Sherrill were friendly? :)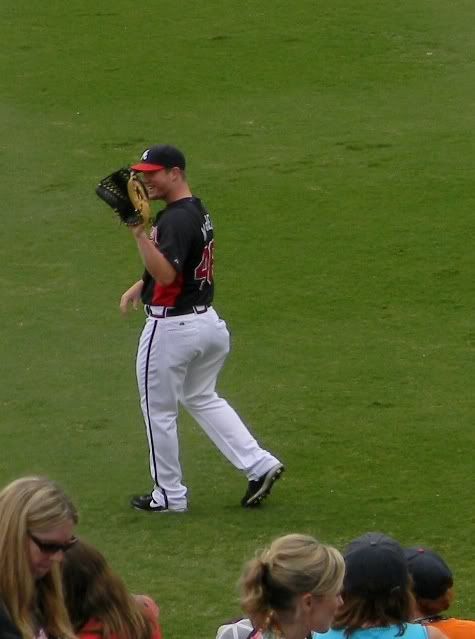 Waving at a lady in the crowd
Right before I took this, Jenna said, "Kimmie's so much shorter than Tommy." Then Kimmie squatted down, and it became even more funny (and technically true)!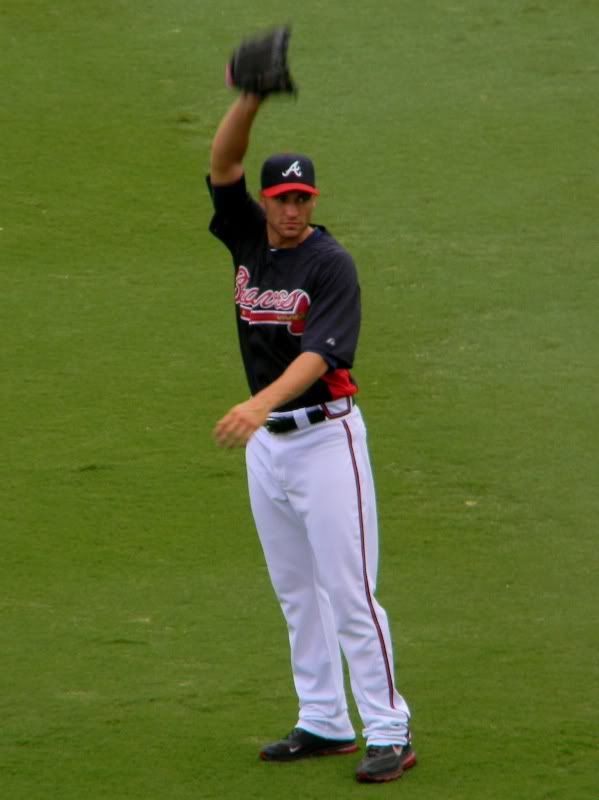 Catherine agreed Beachy's handsome.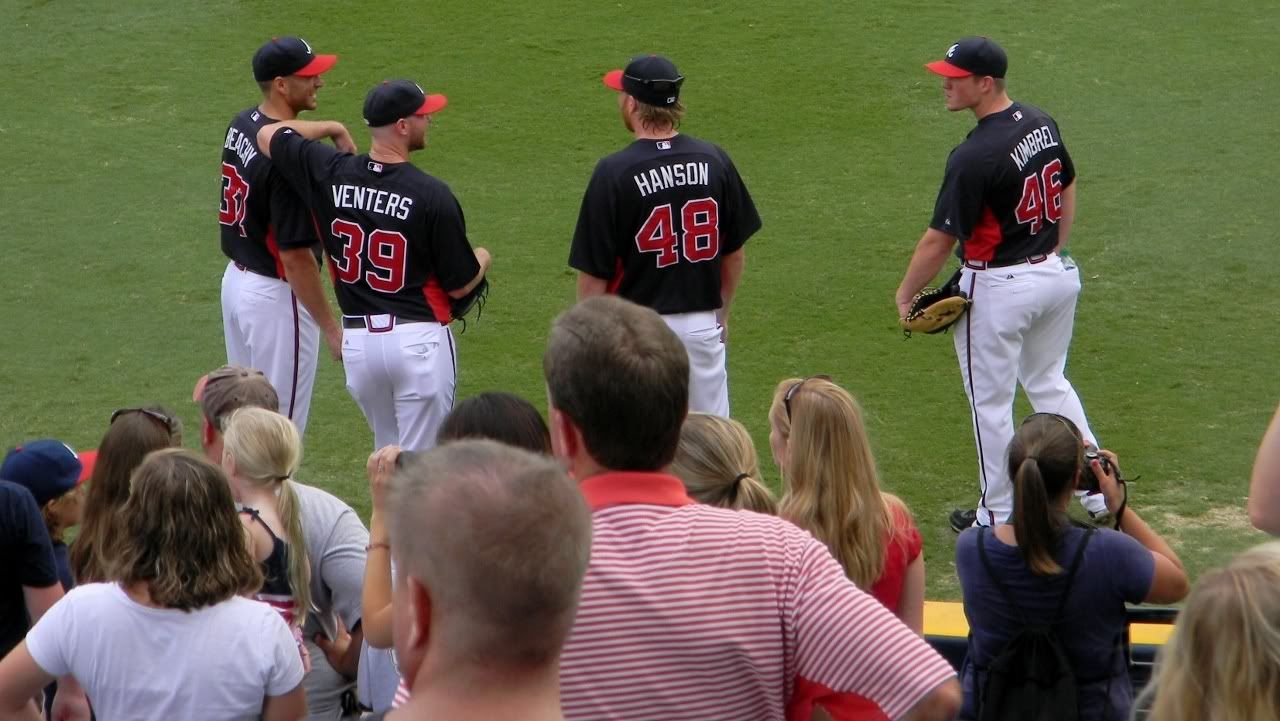 See, I can barely get awesome pics like this at a high angle. If I was lower, I could see them at all. They're always standing so close to the wall!
cute
Oh hey Jordan.
psst, Jenna, your boy isn't even standing up straight. He's super-tall.
Kimmie's, like, normal-guy height.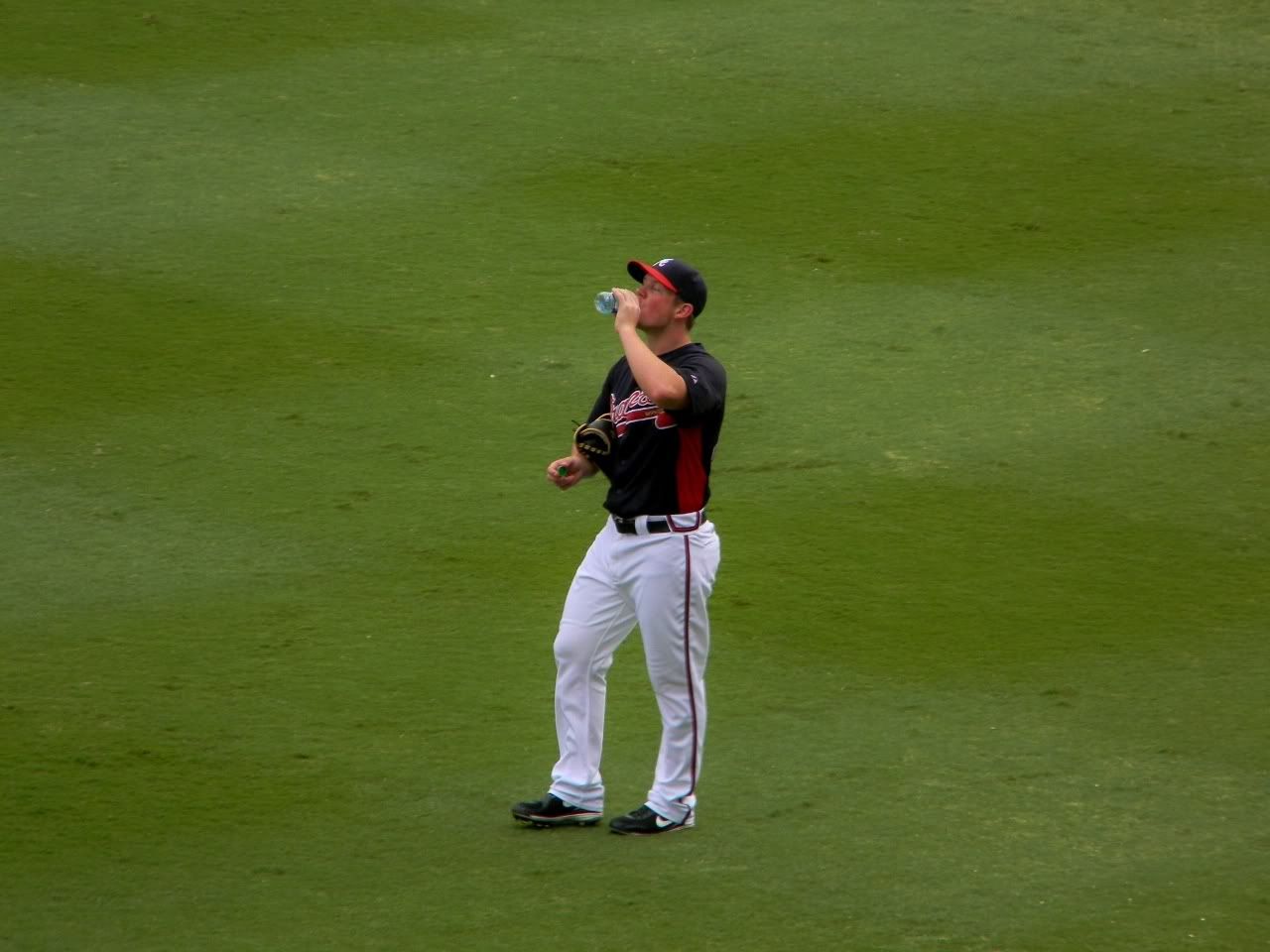 Look at those cheeks. ❤
We watched some of Marlins BP, went shopping in the Clubhouse Store. Catherine couldn't find a red Uggla shirt at all and Jenna bought a Freddie shirt and the most hilarious ball ever...
You'd think this is where he'd sign it?
We heard her giggling at it during the game. Too cute!
I'd love to know if Tommy knows if this ball exists. (In the club level I happened upon a Chipper version. I did not take pictures. They are both $12.)
Then we had dinner in the 755 Club, where we watched warmups and the beginning of the game, because the 755 Club takes forever and a day. ("It's not for real baseball fans," a guy told me once. I agree with him.) I had
a $13 salad
and I'm so glad it only cost my little wallet $3! :) (Well, and gratuity. You know.)
From the club level, we saw...
Dan Uggla and a little boy. I'm assuming his son, who the reporters were constantly telling us was in town? ADORABLE.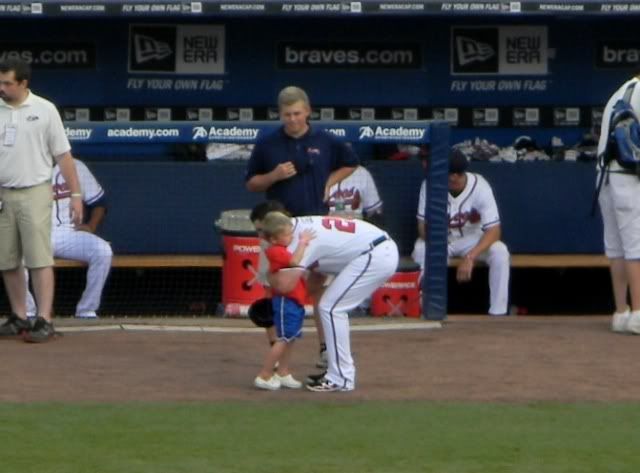 Aaaah, Huggla!! Cutest thing ever.
Okay, gametime from the real seats. :)
OMAR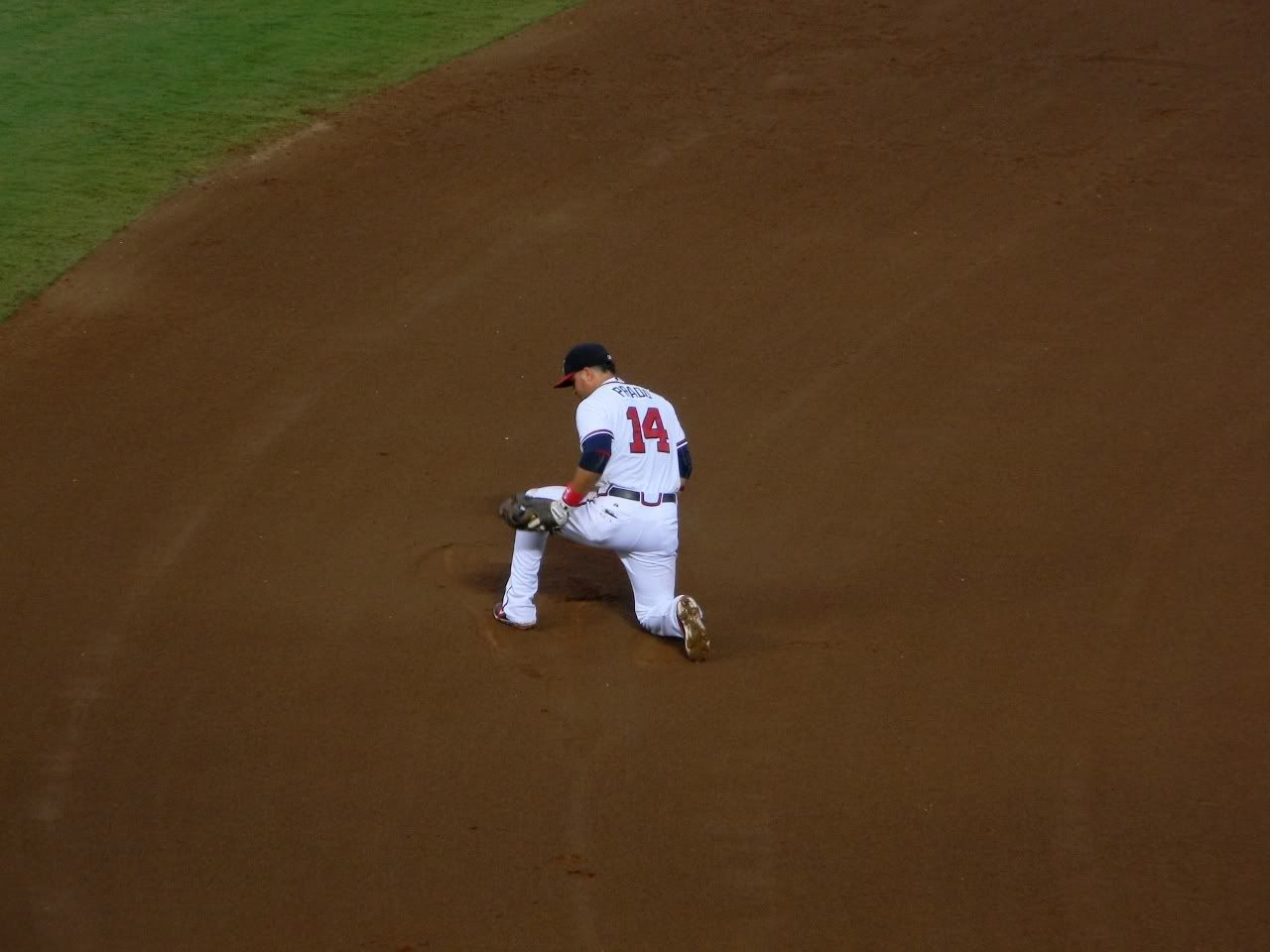 Checking for a rip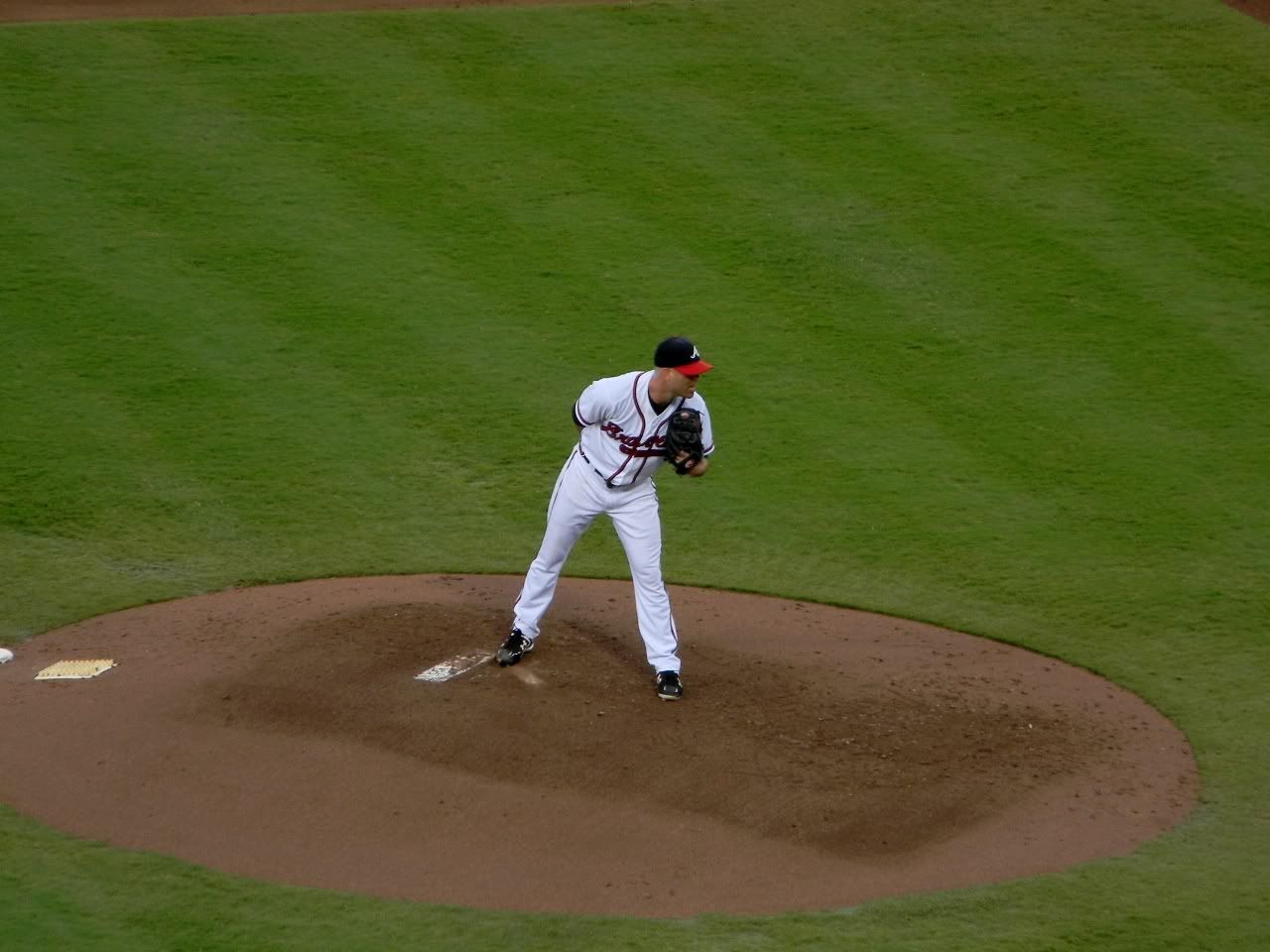 HUDDY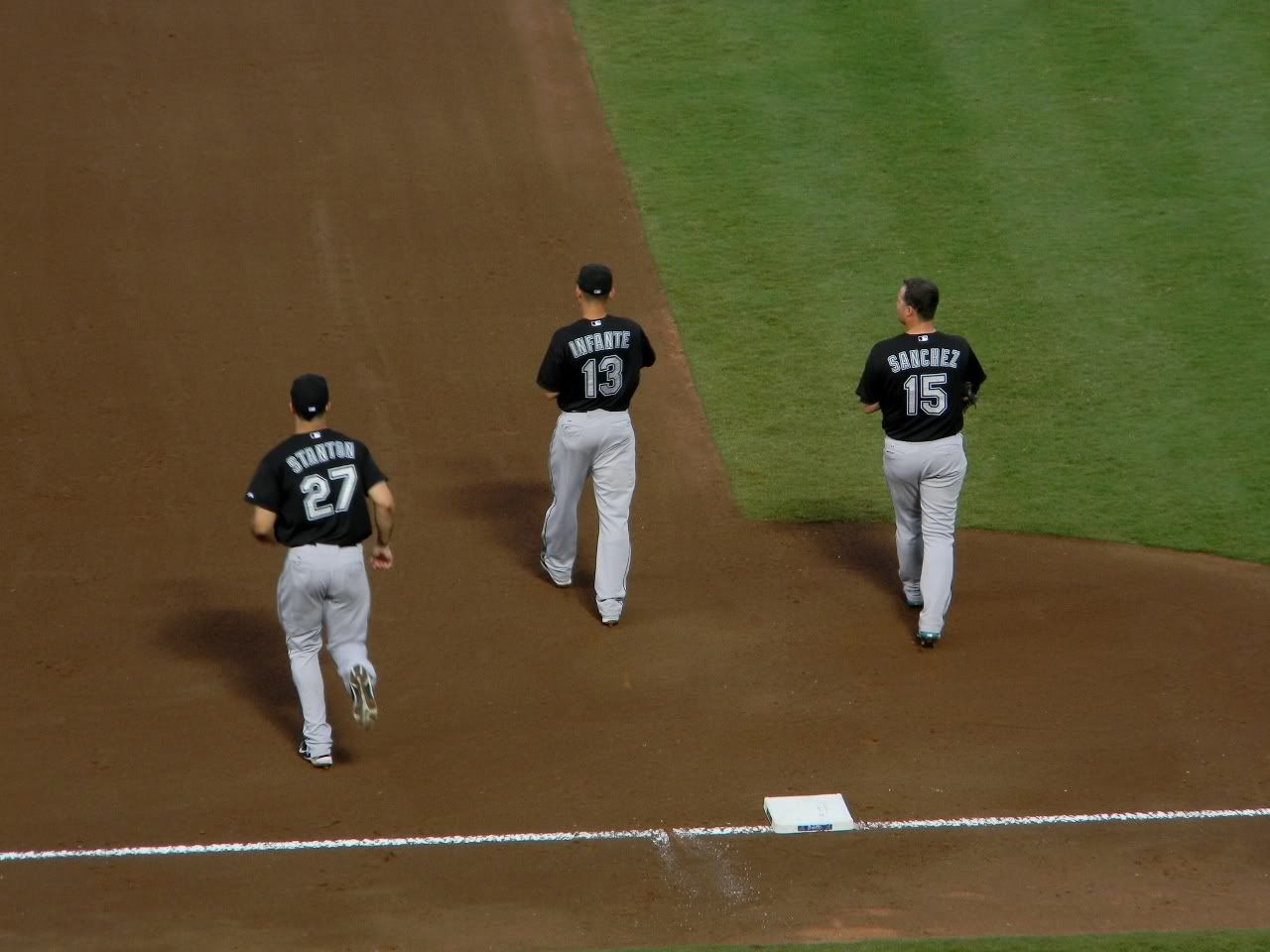 Oh. I like these Marlins. I follow two of them on Twitter because they're awesome.
I have Lauren's favorite shoes on the team. I'm just gonna stand here like a boss while someone brings me all my things. Bam.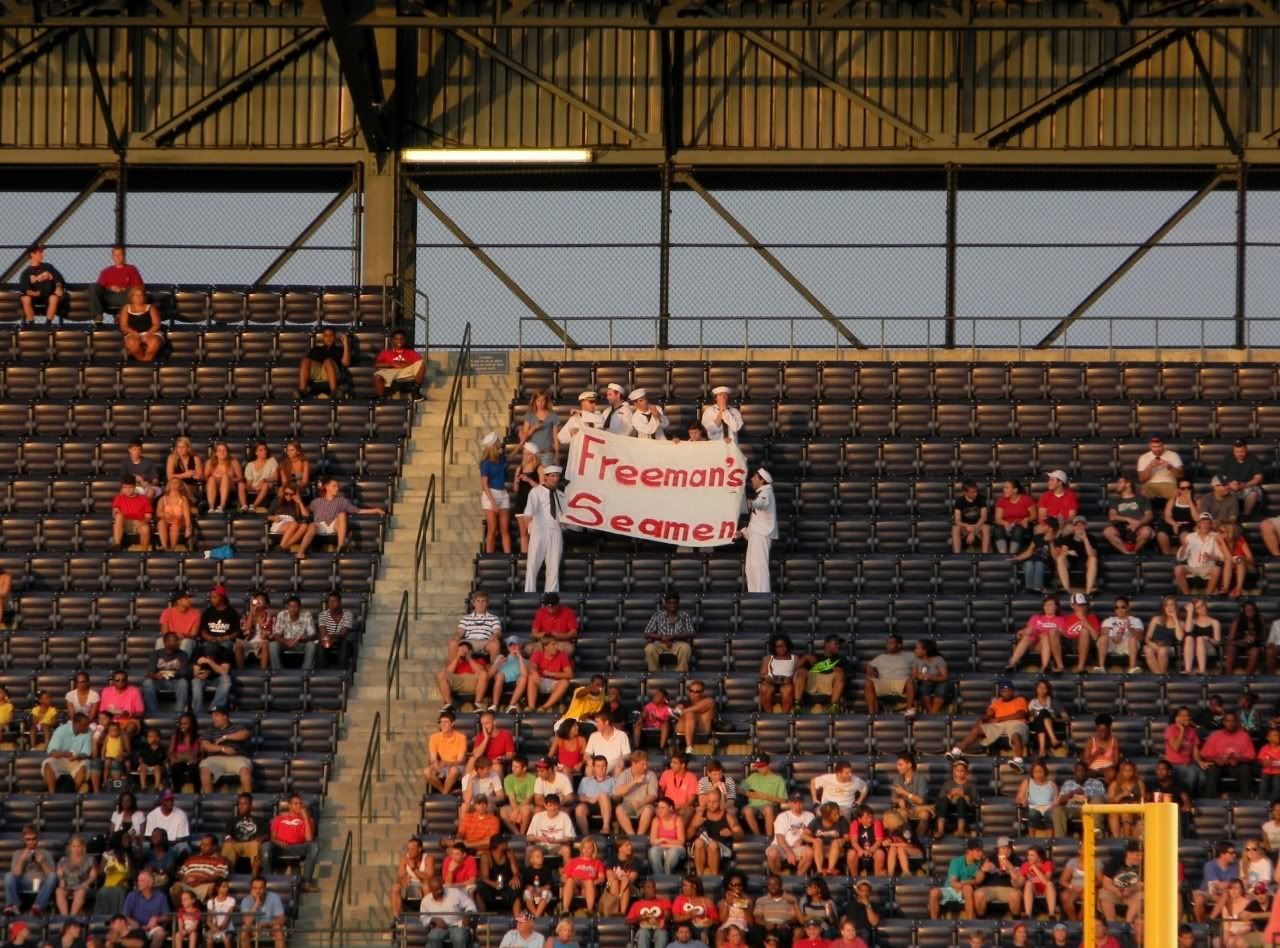 Freeman's Seamen!
Omar bubble
Have I mentioned I miss him? He was awesome.
My banana split Dippin Dots melted while I took way too many pics of
Our Best Pitcher!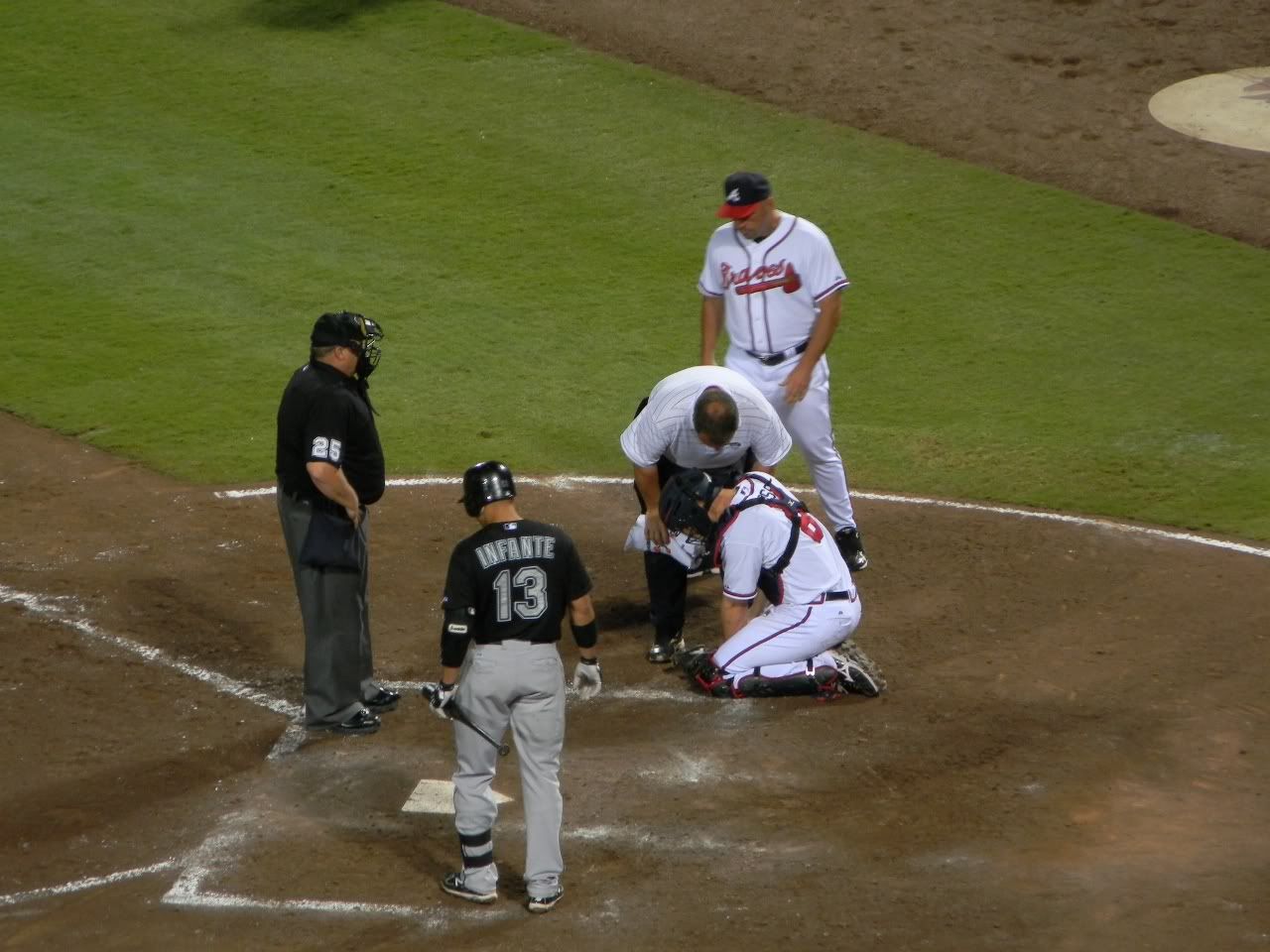 Rossy got injured. Injured bad. I absently asked what happened and the guy behind us repeatedly said, "He got hit in the thigh." Uh, no he didn't. I've seen thousands of baseball games in my lifetime. There's nothing that towel can do for where poor Rossy got hit. :(
Aside... If you're not familiar with "injured... injured bad..." please take a moment and view this Canadian healthcare commercial. :)
OK. Back to important things. Like pretty pictures of Jonny!
New laptop wallpaper. :)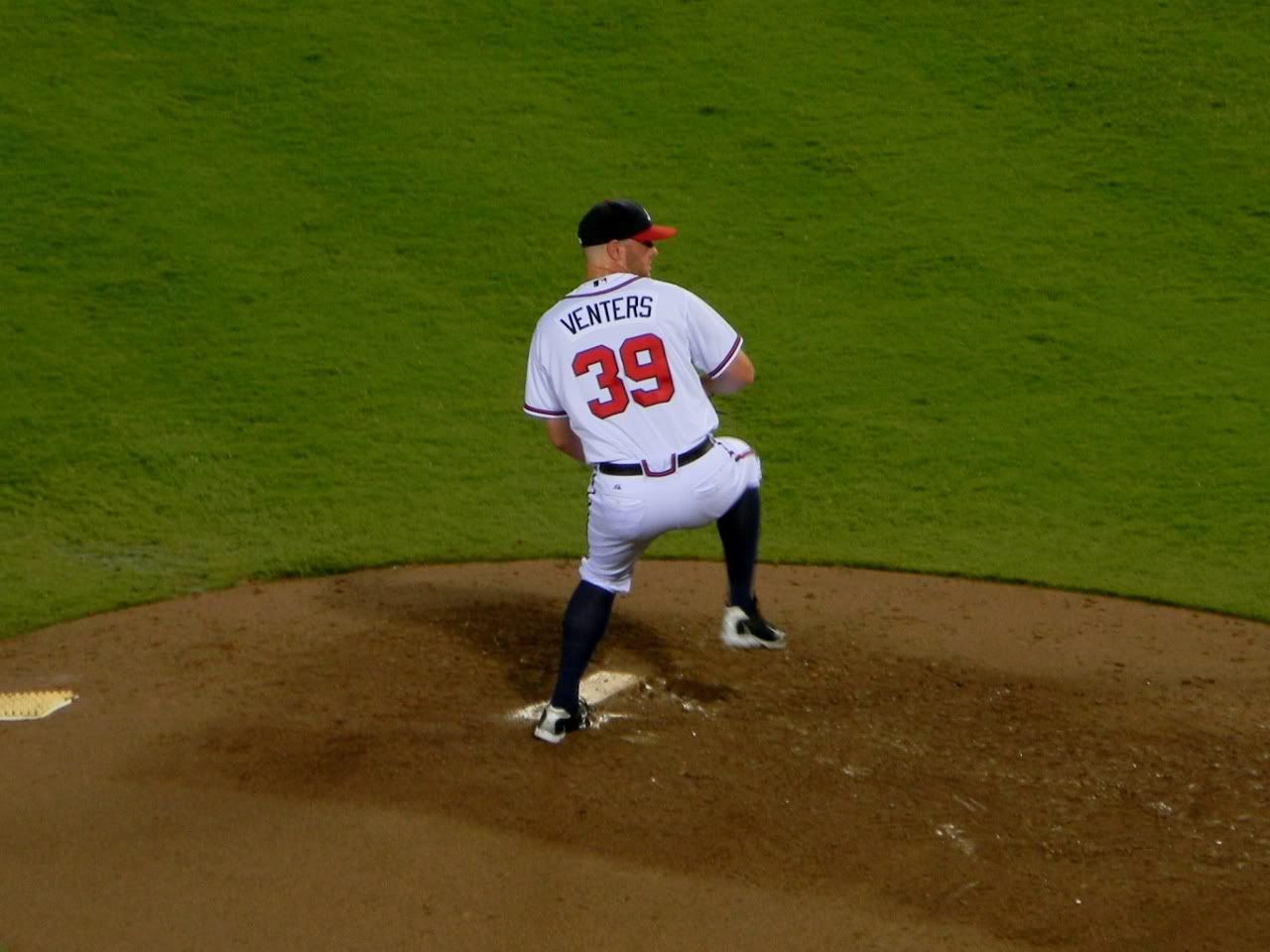 Love the socks up! SOCKS UP!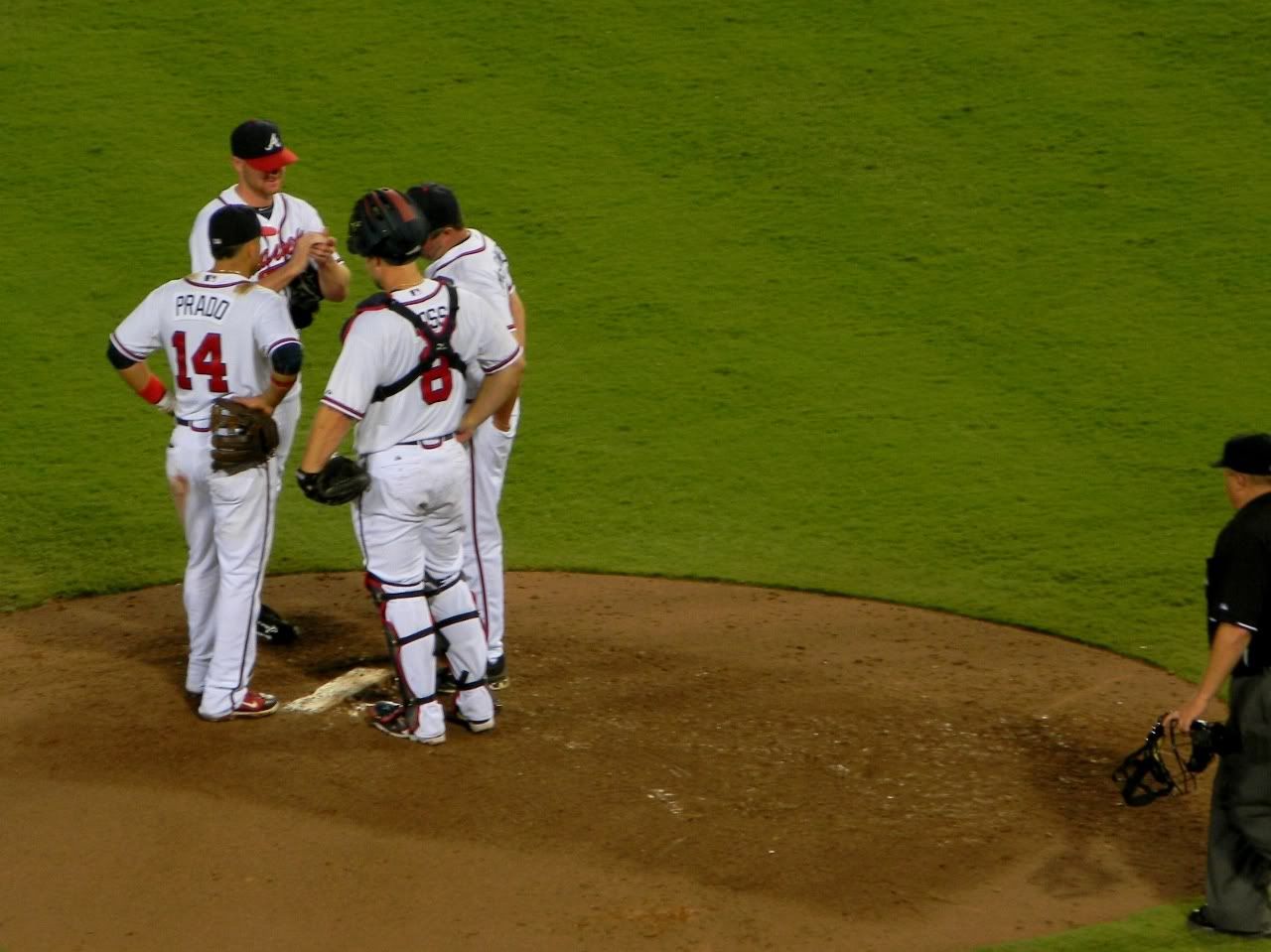 I have a feeling Roger was just telling a funny story here to loosen things up. Enlarge and look at the body language and faces!
:)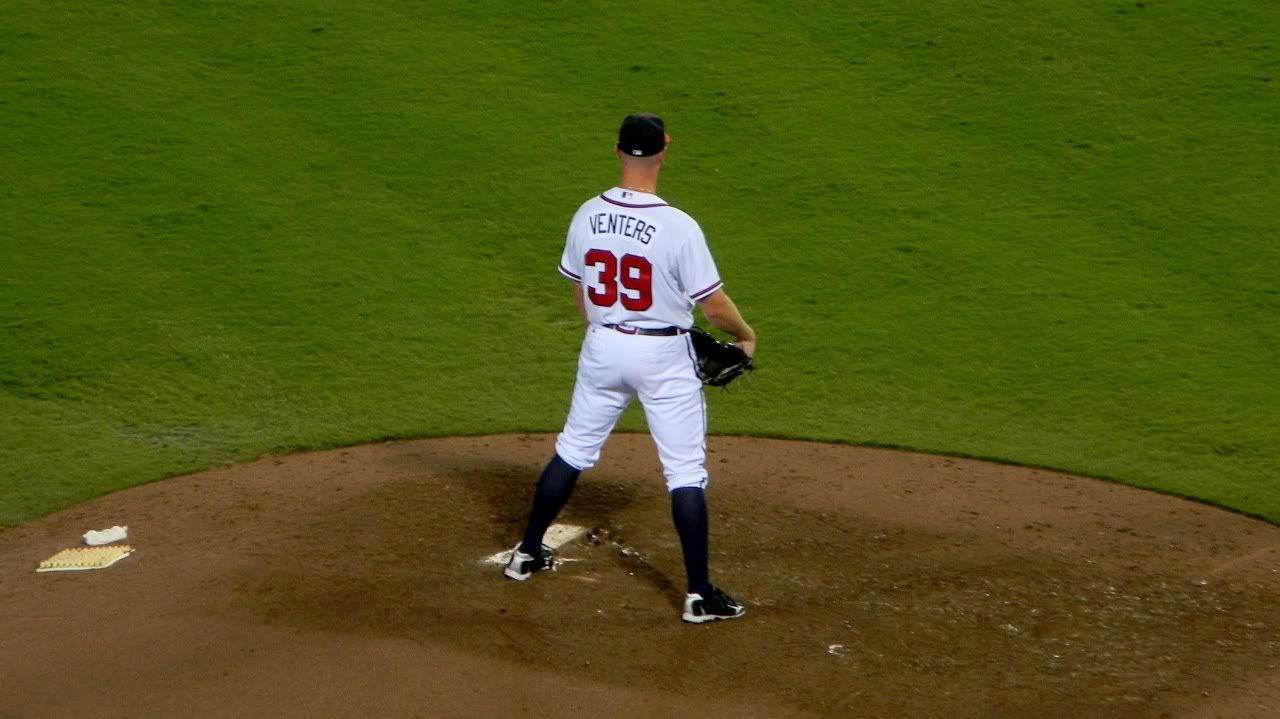 I'll stop posting Jonny pics when he stops being so awesome.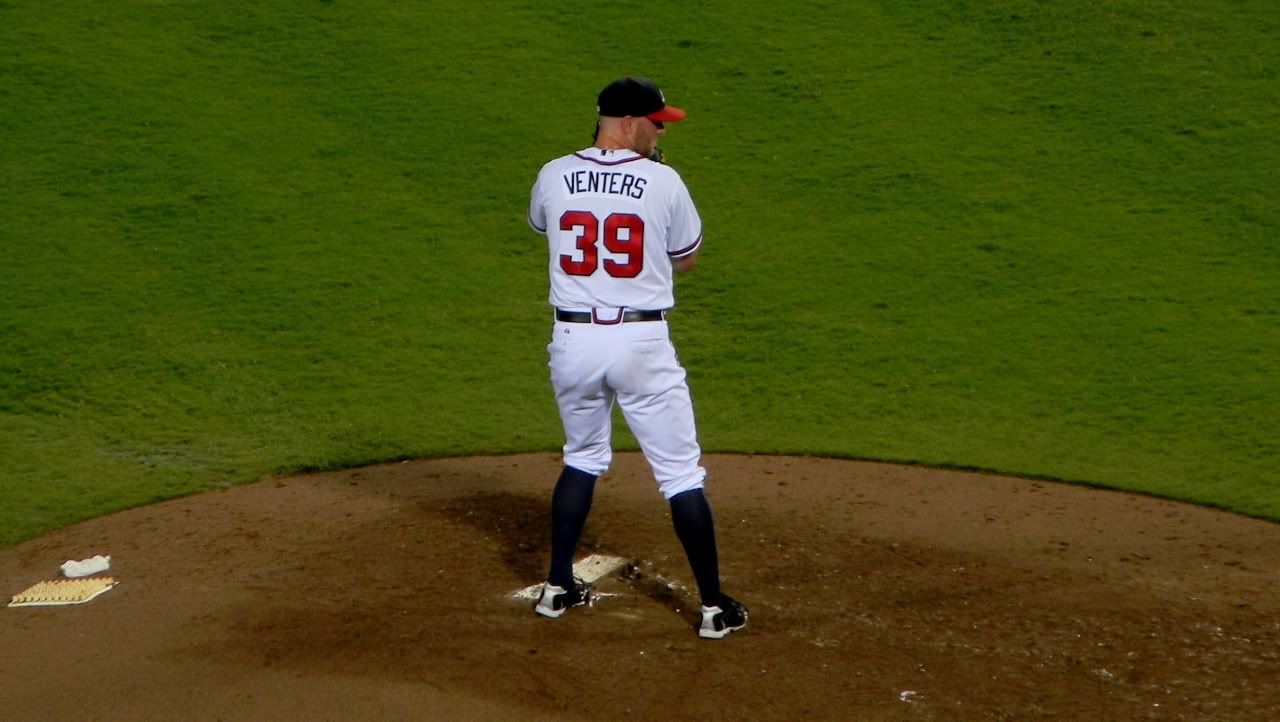 In fairness, he did load the bases tonight, but that didn't matter.
He's an All-Star. He got out unscathed.
SKE HOMER!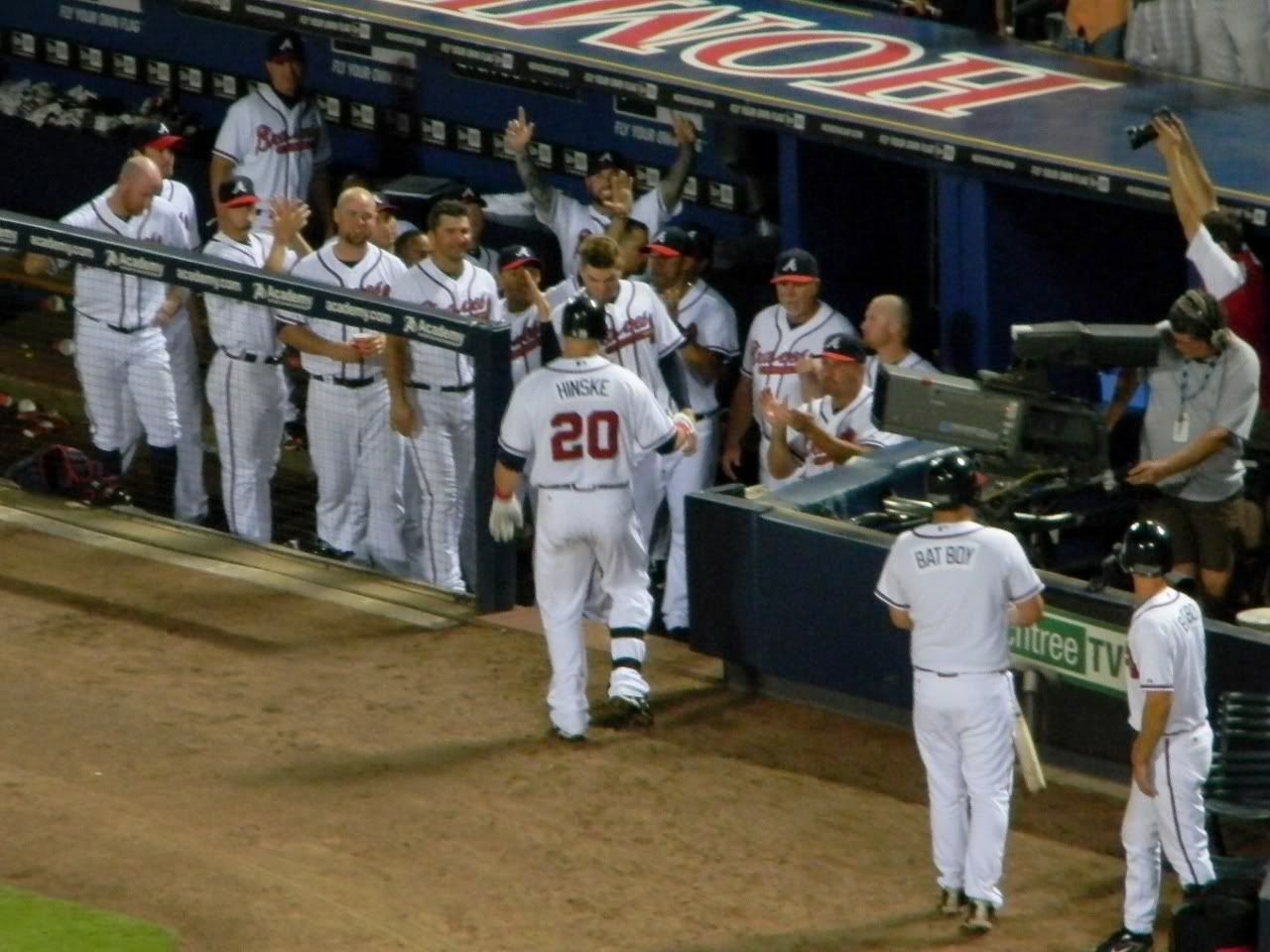 That deserves Double Finger Guns!
Love our closer. Like the song as a closer's intro. Hate the graphics. We've talked about this, though.
Cap's looking Cliff Lee-y in the front, there.
Not a save situation, but he took care of business anyway.
Because he's an All-Star.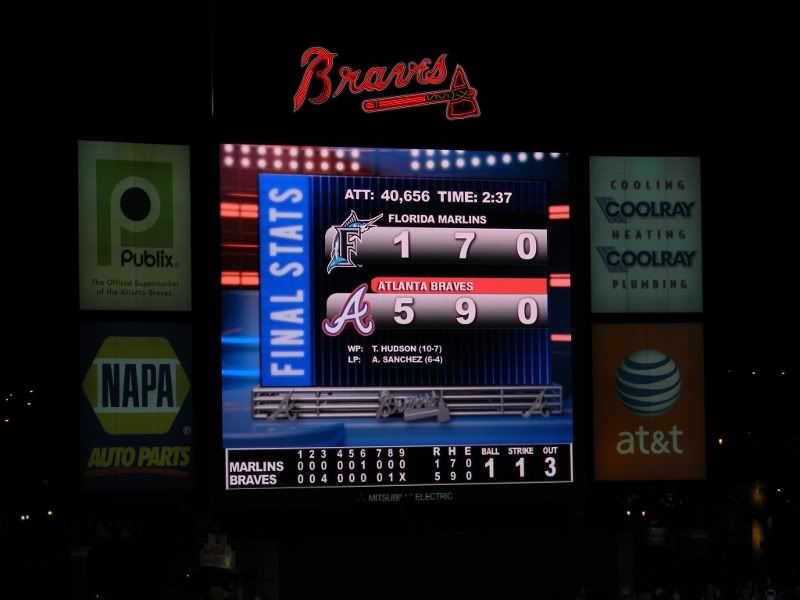 BRAVESWIN
Full album here.
Also, make sure you check out these mug shots...
Next game: Bobby's jersey retirement August 12. See you there? :)