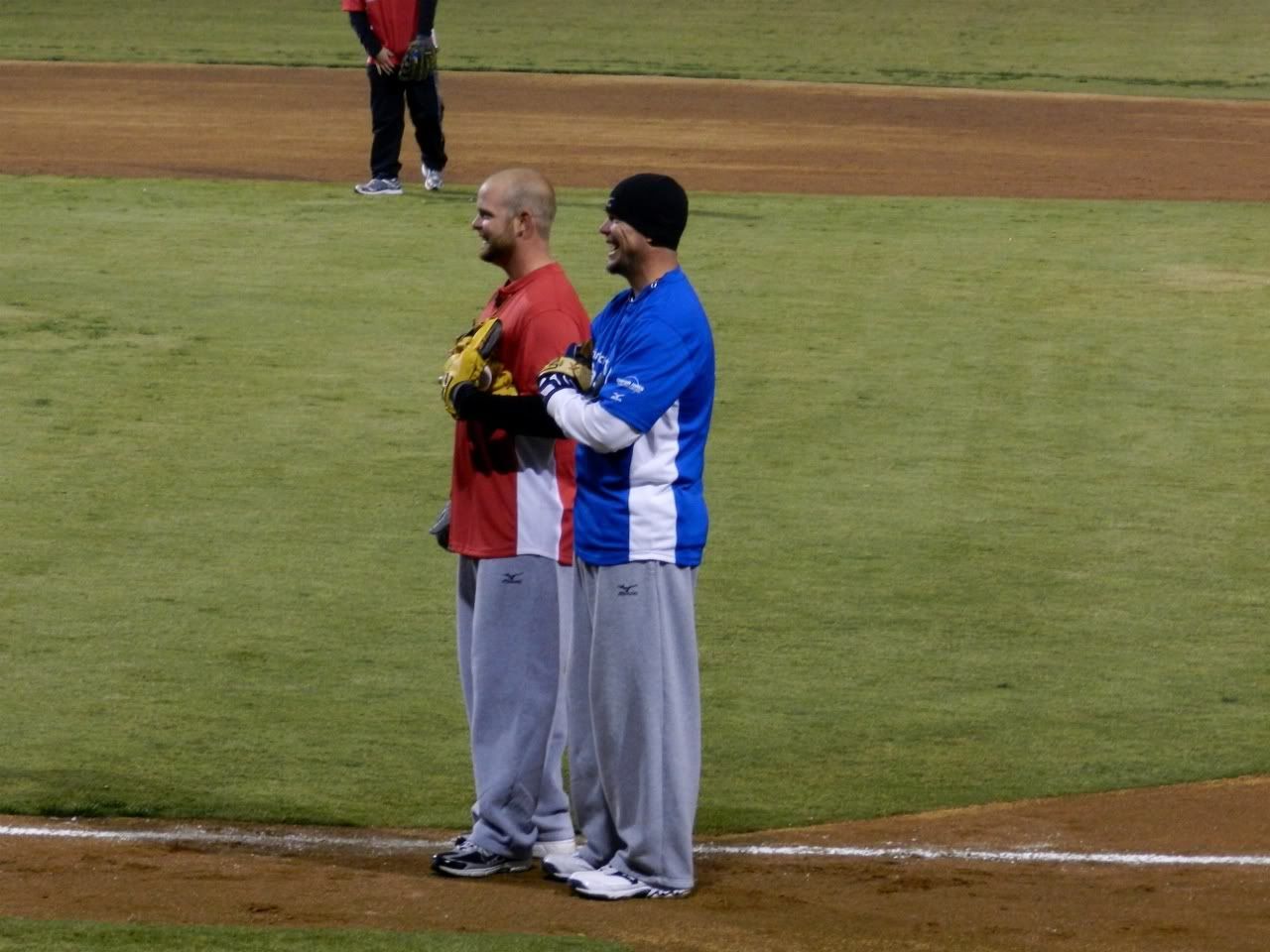 Hey, these are the only two current Braves who were there.
It was cold. For some reason my pictures came out just as bad as "last time" - which is what I had to keep calling it because this was the third annual softball game, officially, but only the second one that was played. (Last year got rained out; I'm pretty sure they were just calling it the "annual" softball game on Friday night.)
I took 137 pics/vids and only kept 28 pics and 3 videos. The light was odd, it was so cold that Susan, Catherine, and I were literally shivering, and guess what? Seriously, only two current Braves were there, the respective team captains. Andruw Jones was there in normal clothes (looking thinner than usual) and former Braves Phil Niekro and Greg McMichael played, and otherwise, it seemed the teams were stacked with family / friends / employees of sponsors. Also, we were surprised some of the athletes who live in the Atlanta area in the off-season weren't there, but they probably have more time donation requests than they can handle. Right? ;)
There weren't many attendees in the stands; granted, it was cold and the traffic was horrific (it's 45 mins to the G-Braves stadium and it took me 1 hour 45 mins), but they really had too much venue for the attendees. I hope the Rally Foundation got plenty of donations, though. I appreciate their efforts in finding a cure.
Here are a few of the pics I took; click to enlarge, as usual. If you were there and took any pics, please share a link!
Home run derby:
Announcer Mark was making a big deal about this guy's muscles. They were quite large. Just behind and to the left you can see Andruw signing an autograph, in his gray v-neck and black jacket.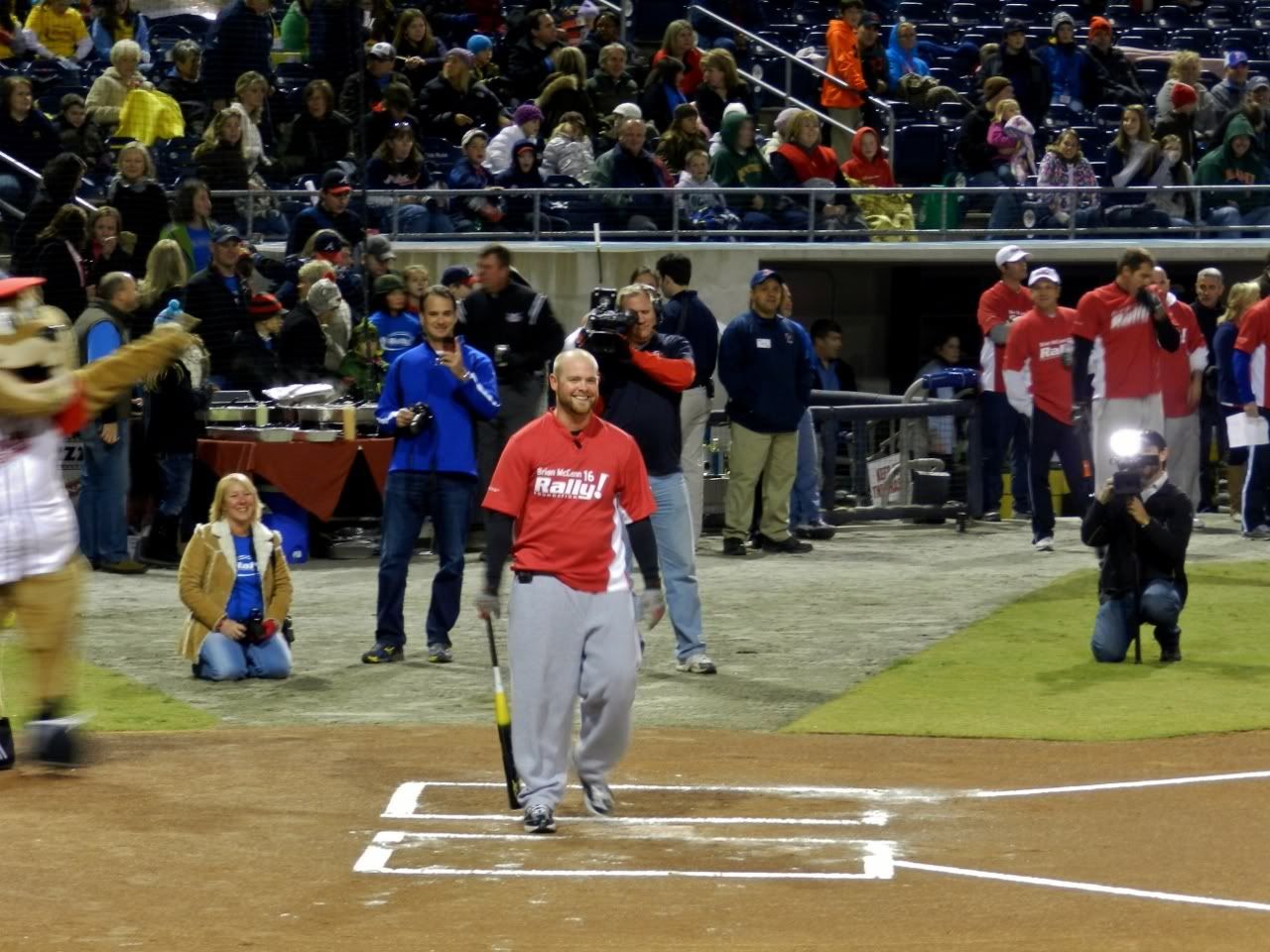 Hi smiley hatless Mac. :)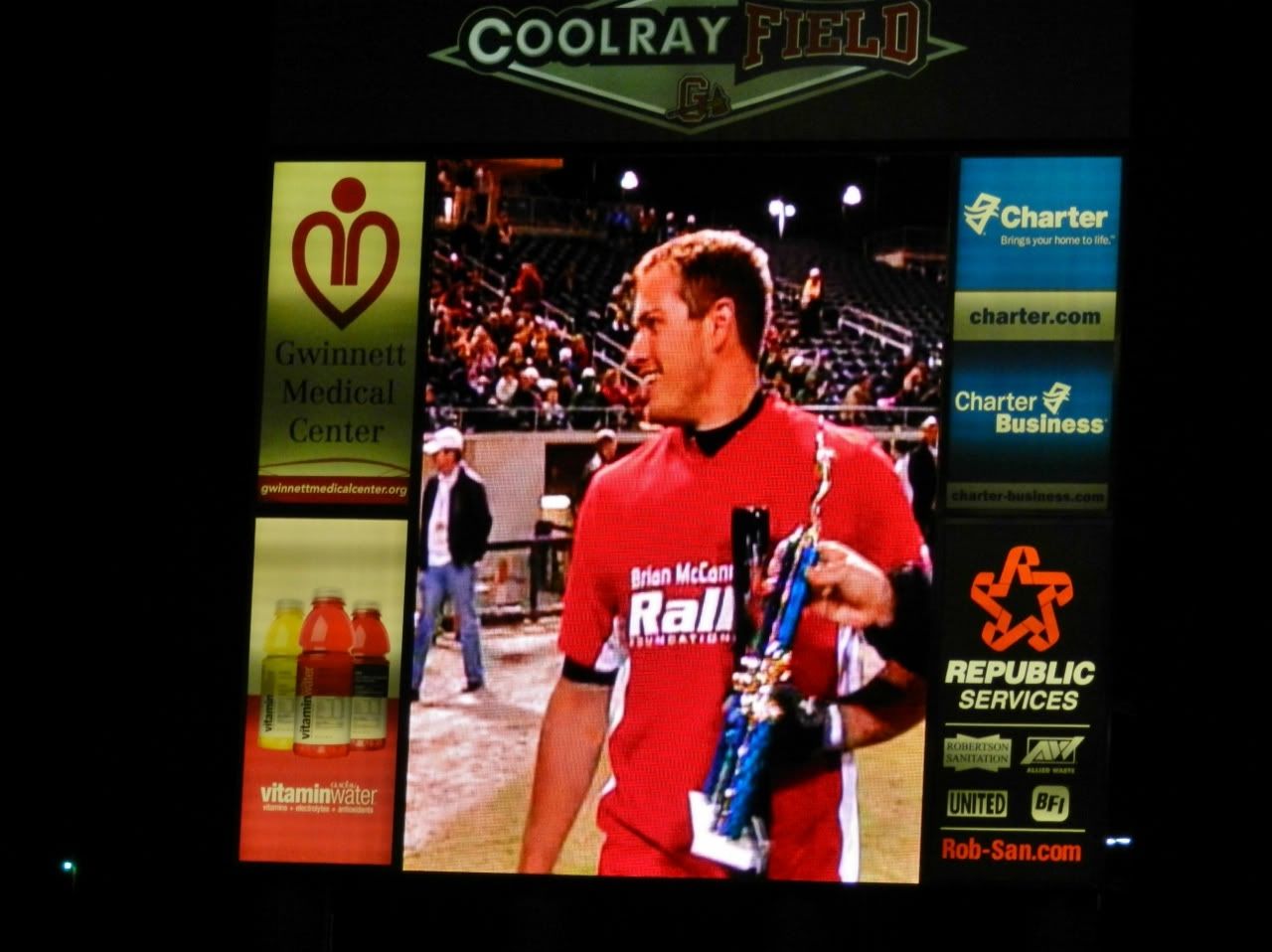 Cody Johnson won the home run derby. He came in second to Andruw last time and was the one hitting them not only out of the stadium, but across the street into the lawns of the Greek houses at Georgia Tech. He's in the Yankees system now and he is still very handsome.
Gametime: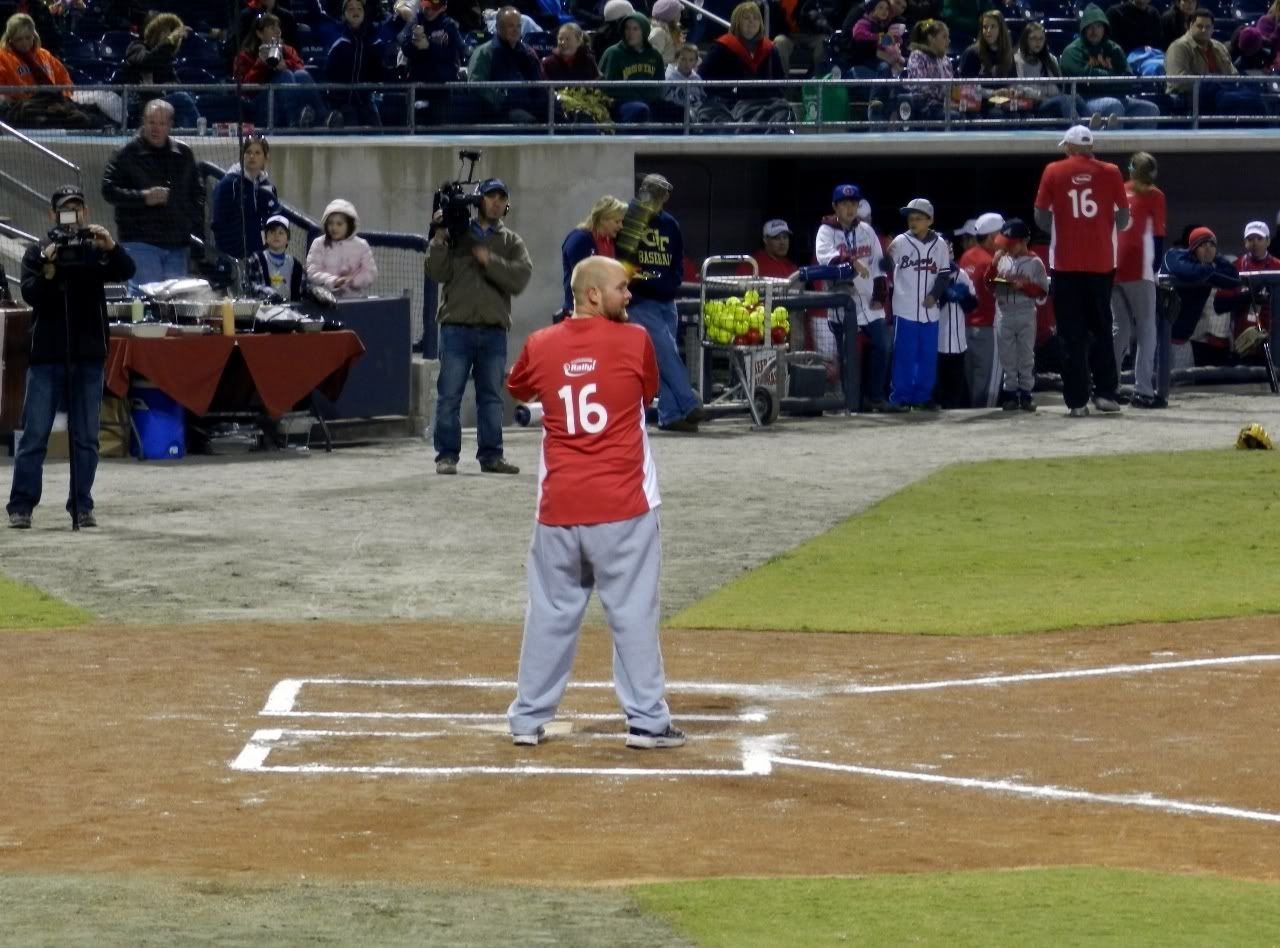 Batting Mac. Both Mac and Chipper hit leadoff for their respective teams - Mac's wife Ashley hit cleanup.
Me: Wait, did Mac pencil in his wife batting cleanup on his team?
Susan: Yep, I think he did.
Me: That is so sweet!
Knucksie pitching, Mac's brother Brad catching
Chipper batting, Mac's cute mom catching
Chipper and Mac both played shortstop for their respective teams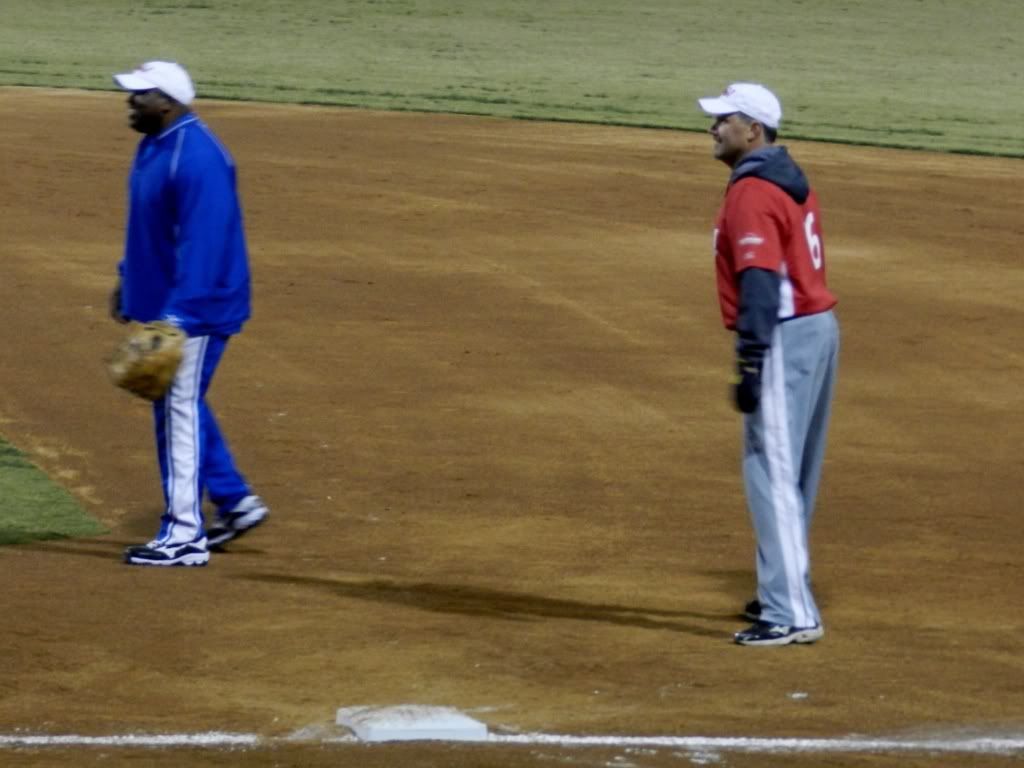 Greg McMichael!
Knucksie laid down a fantastic bunt and had a Rally kid running for him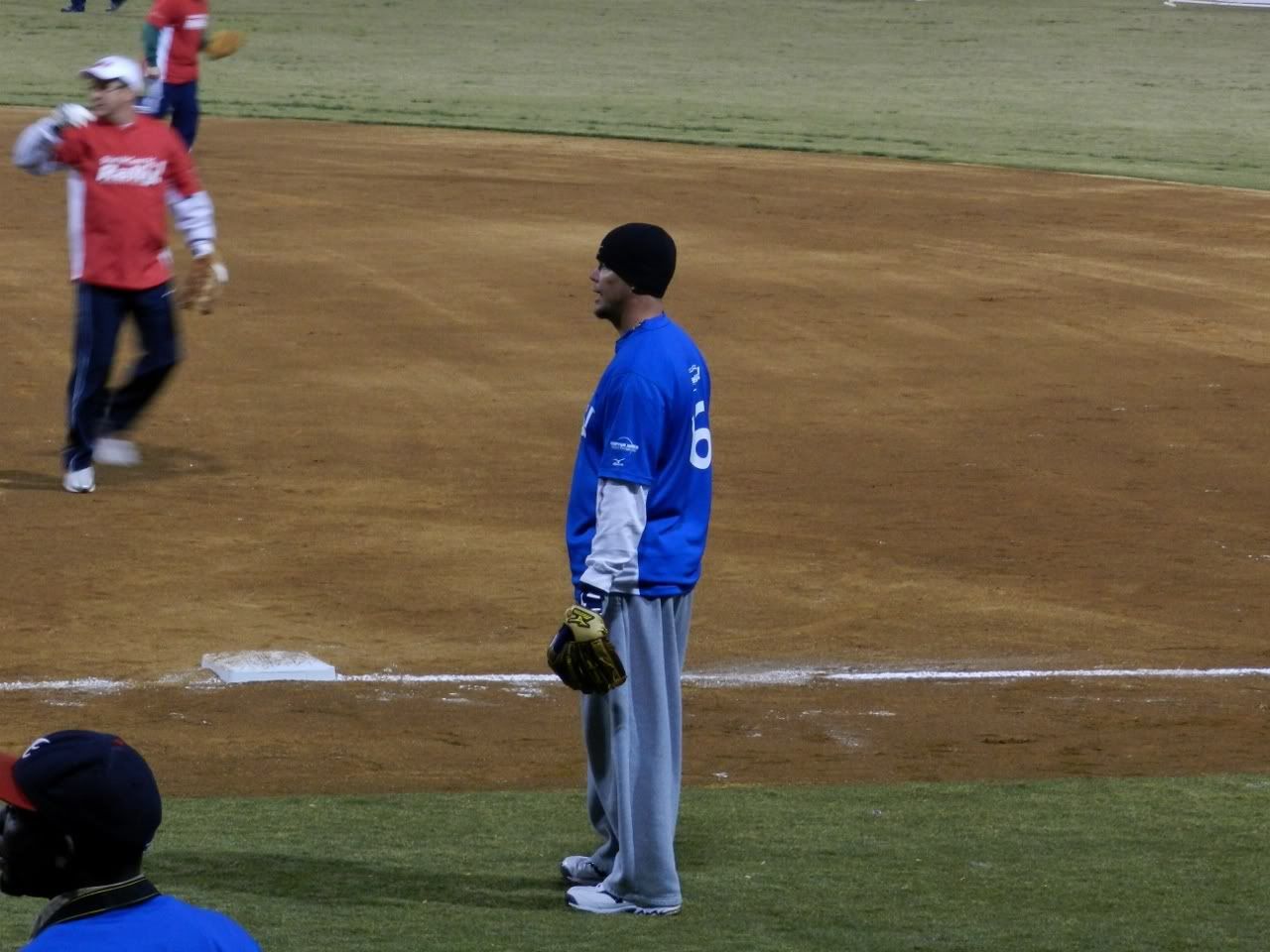 First base coach Chipper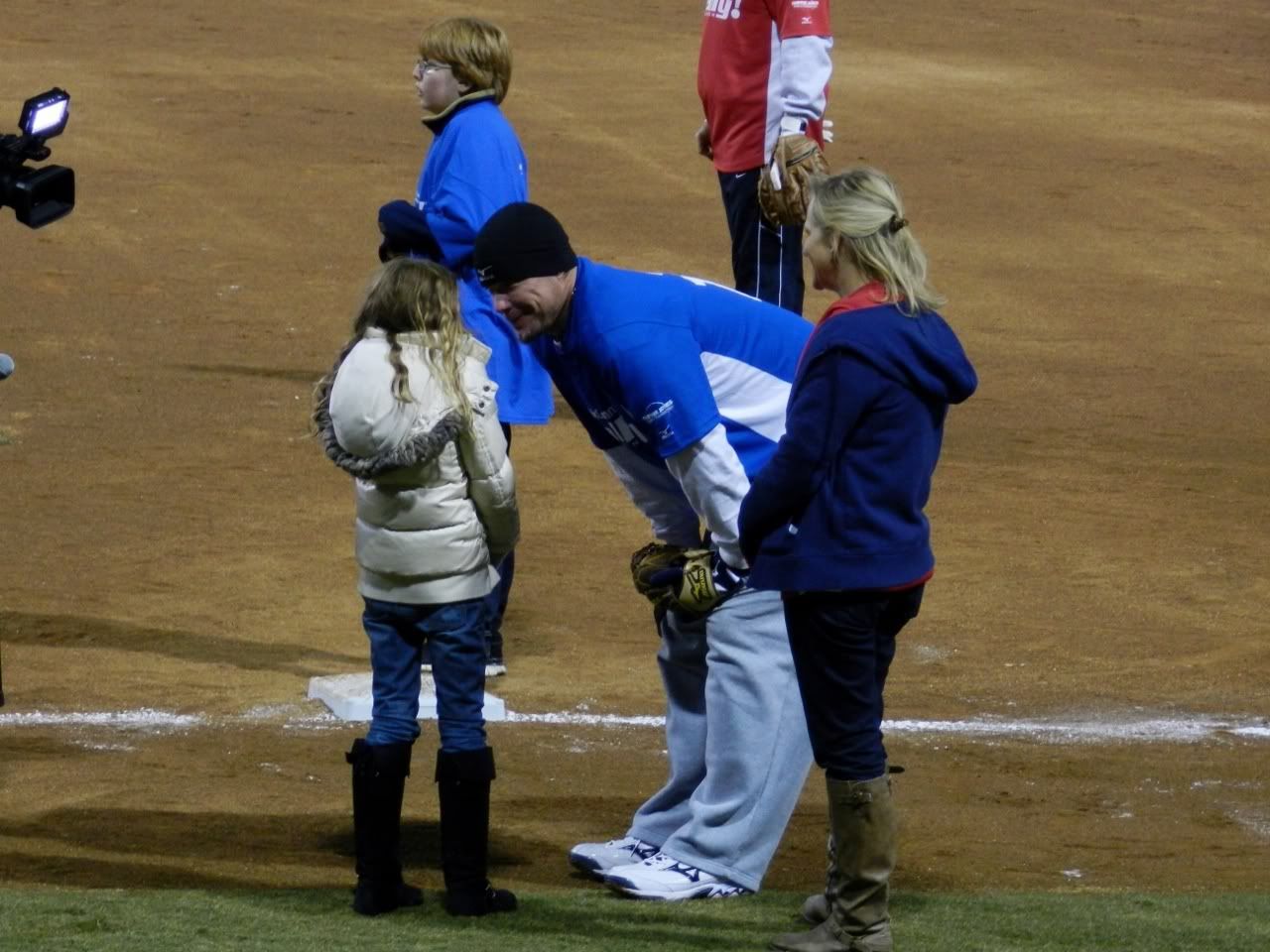 This Rally kid ran onto the field during the game to talk to/hug Chipper - once while he was first base coach and again when he was playing shortstop.
He was a very good sport about it.
Mac's brother was so cute. They look very similar, except Brad has darker hair, all his hair, and he's not snuggly round. He's just...muscley and stuff.
Laughing with their agent, BB Abbott. He pitched in the HR Derby.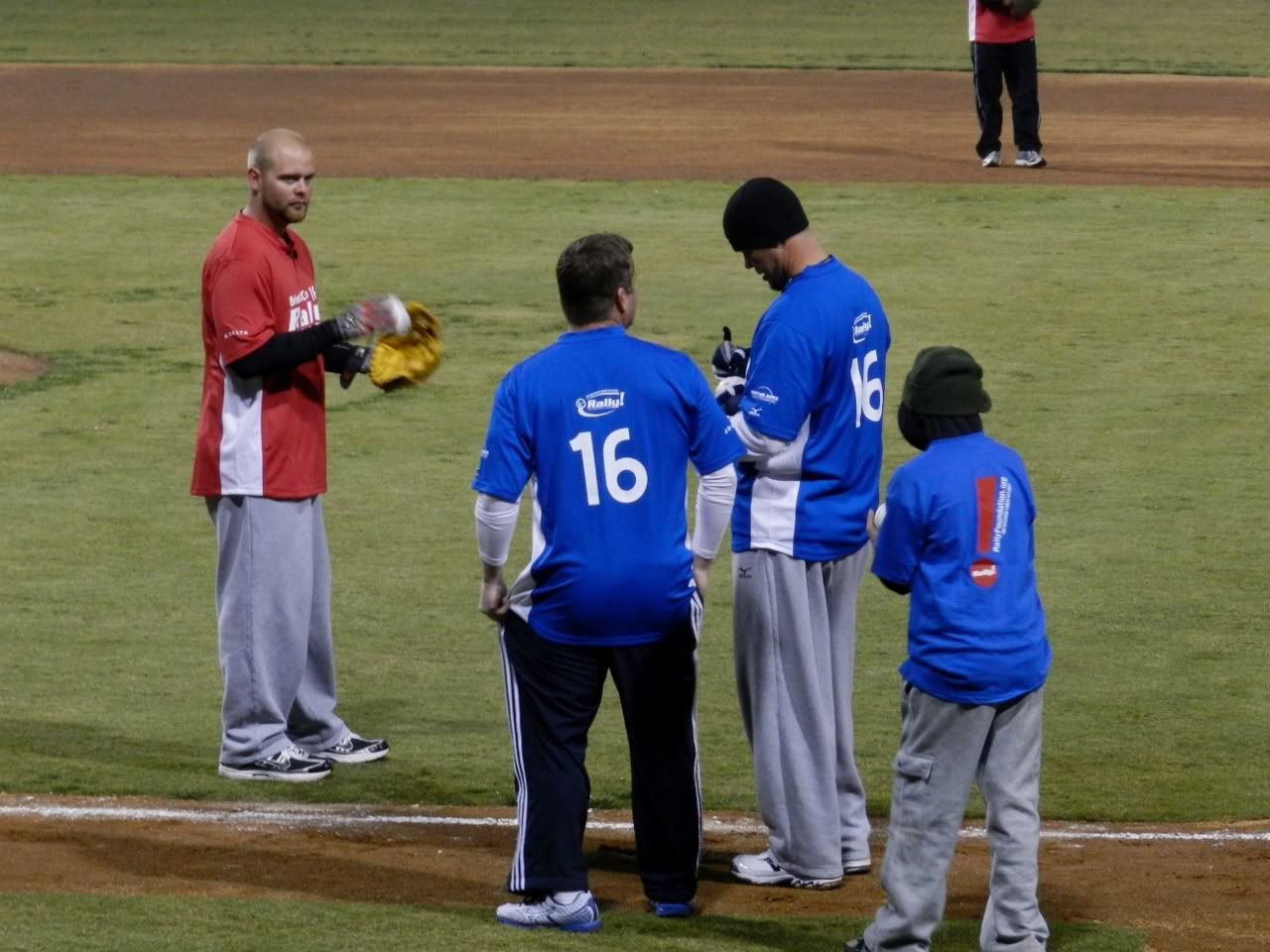 Signing an autograph in the middle of the game. Chipper seemed more chill and happy that night than I've ever seen him.
Those pants look comfy.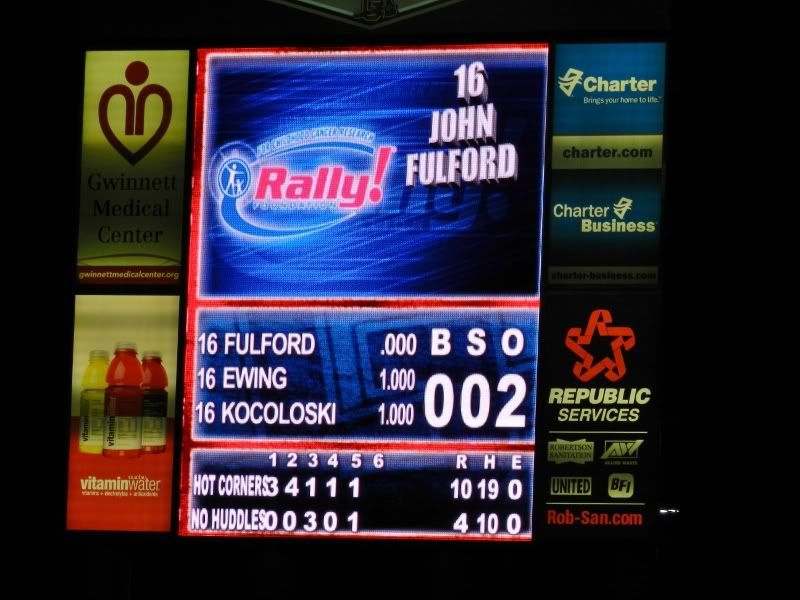 Final score: Chipper 10, Mac 4
Mac at bat:
Knucksie pitching to Mac:
Chipper at bat:
Yes, they played their intro songs all the way through their at-bats. :)
Full album here
Story in the
Gwinnett Daily Post
If you weren't able to make it and want to help the efforts to combat childhood cancer, I'm sure the
Rally Foundation
would appreciate your donation. :)