Dang, Baby.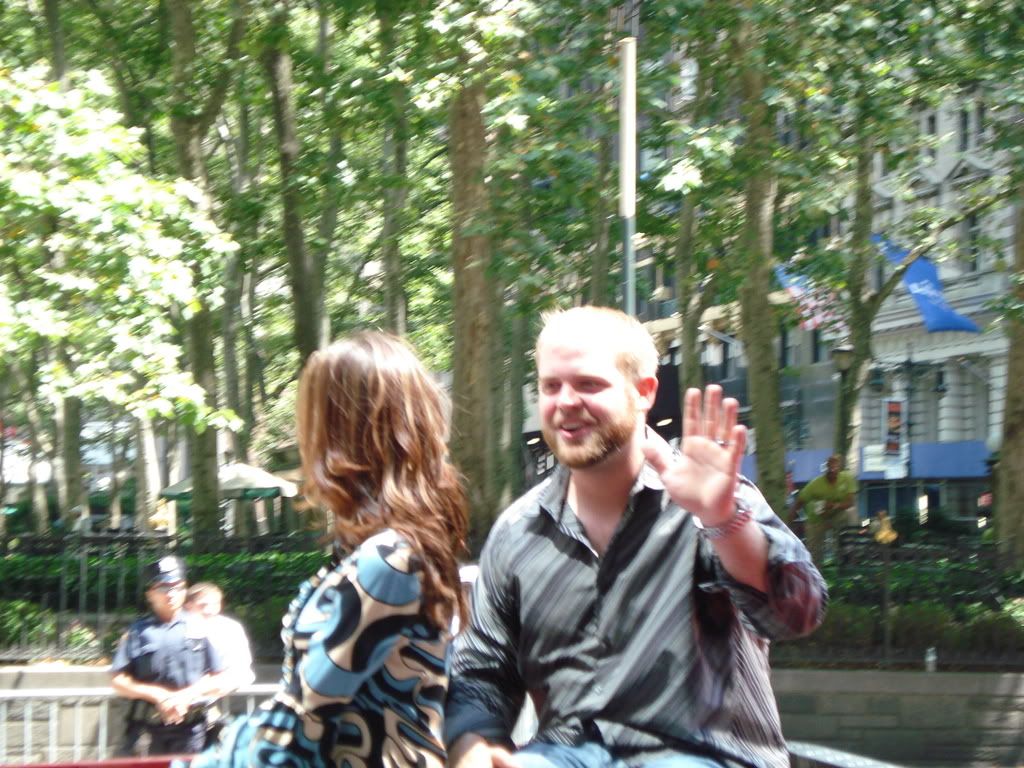 ...Did his wife pick this out? Maybe it's cool and fashion-forward and I simply don't "get" it. His complexion is too pink (not tan) to wear gray, and the diagonal stripes are just odd. (I do like Ashley's top, though.)

In contrast, Larry looks good in this shot by the same photographer at the All-Star parade: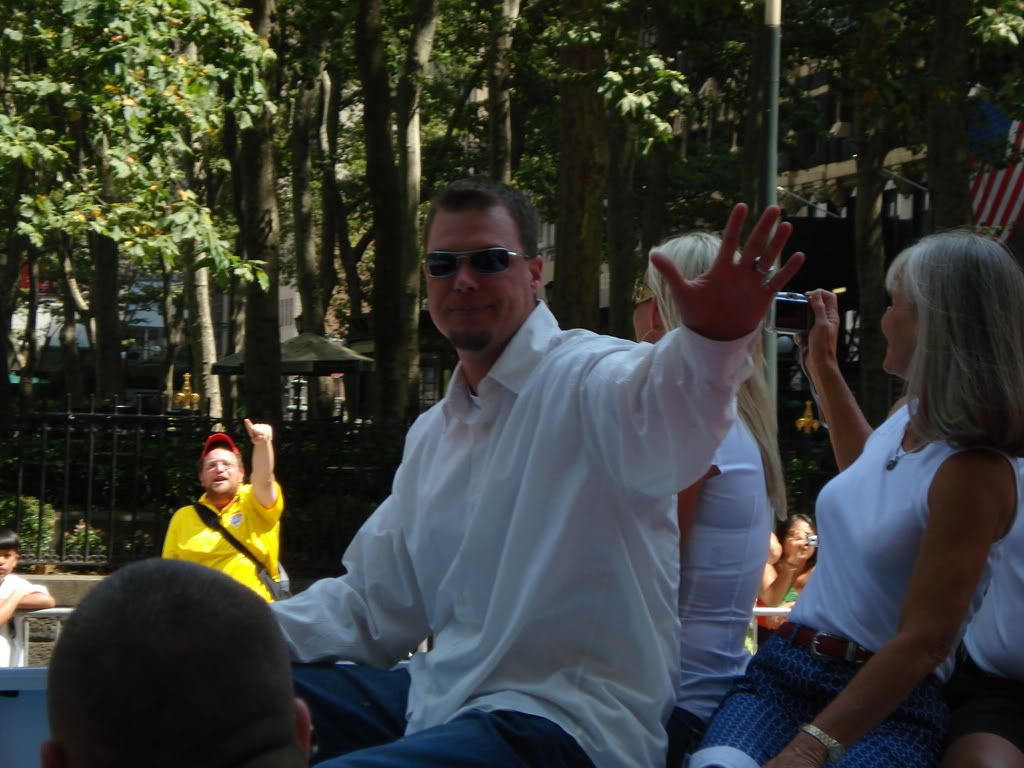 Thanks to SlappyWhite for the tip on the pics!