Braves lost, but it was good day, McCann homered and Moylan pitched an inning.. Enjoy the pics!
Thanks so much, Lisa! As always, click to enlarge the pictures...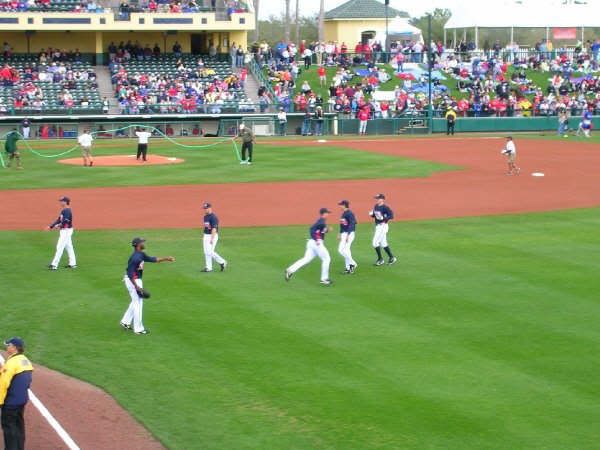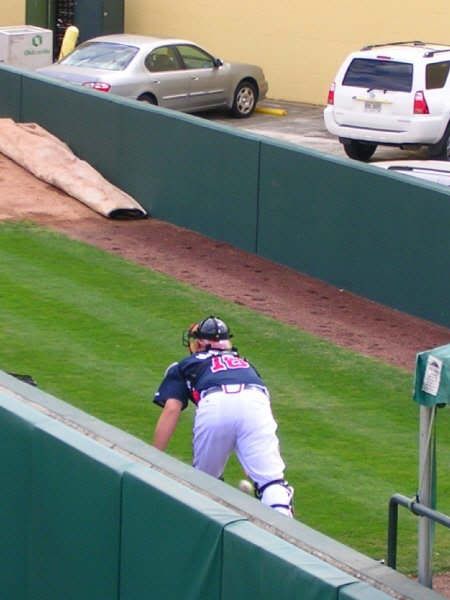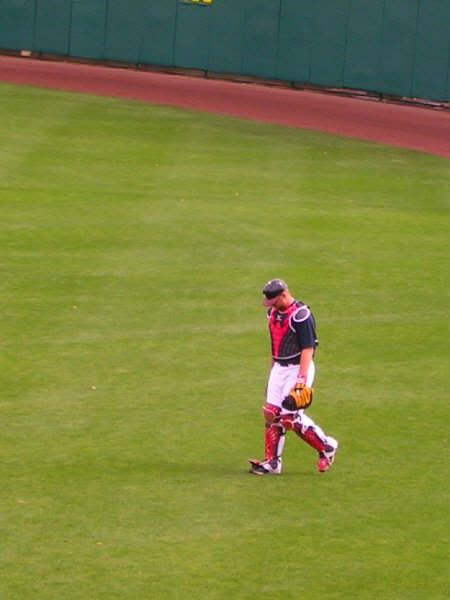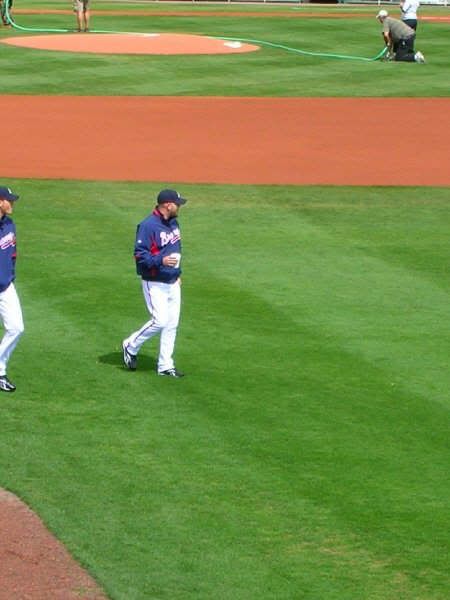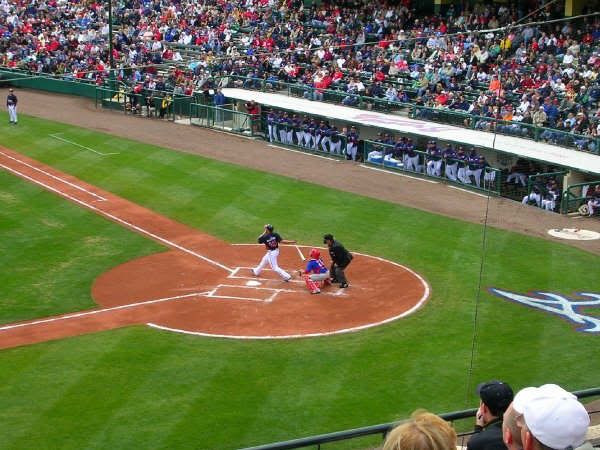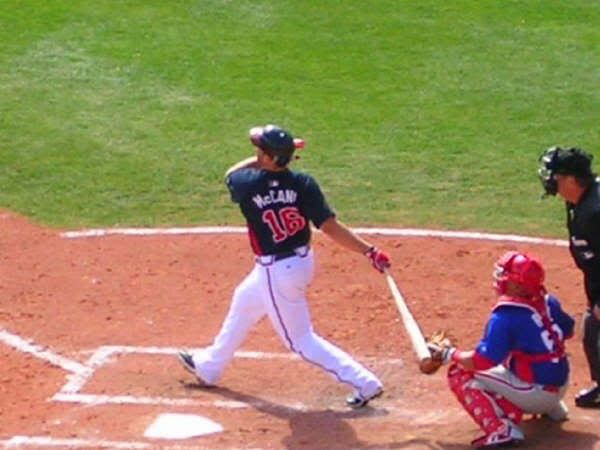 Frenchy's still rockin' the hips, isn't he?
Maybe it's the pants -- they look baggier than usual.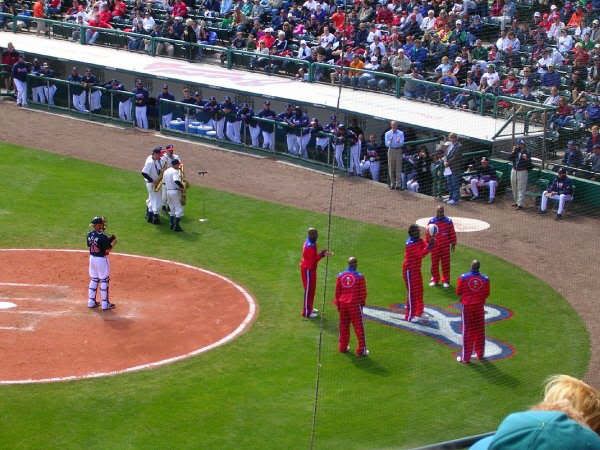 Globetrotters! How cool!!

I missed this image so much! Yay for Pete!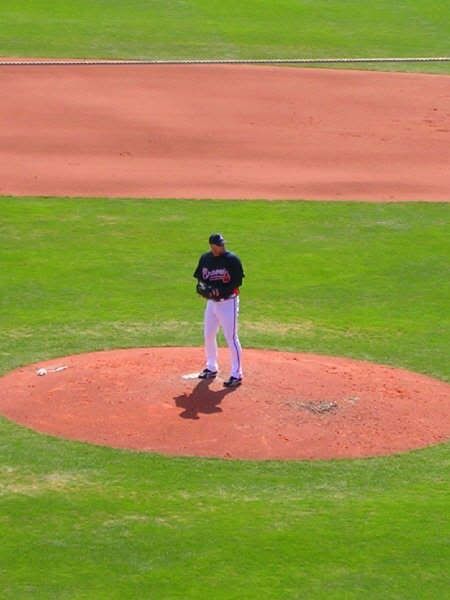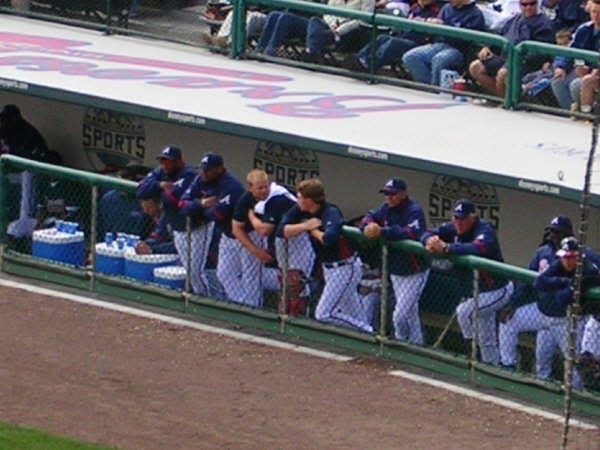 I can't imagine I'll ever tire of seeing this little blonde head leaning over the rail. :)