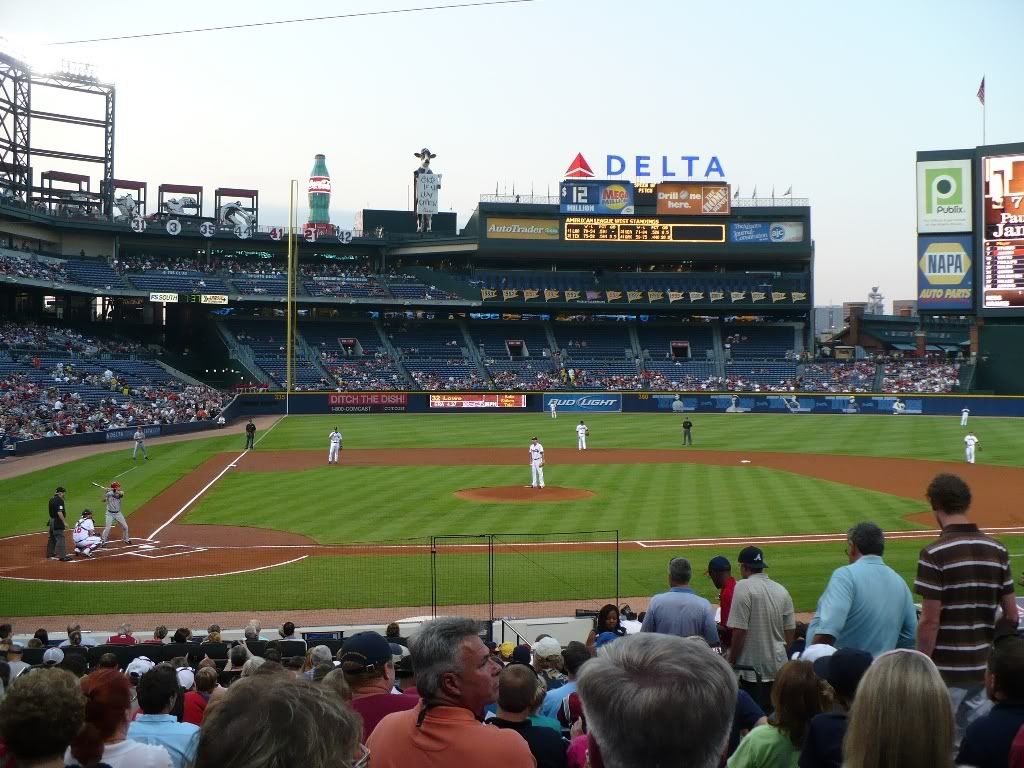 Can't complain about corporate tix -- thanks again, B's dad's office! :)

The game's score wasn't in our favor, so we won't talk about what you could see on TV. Instead, enjoy some pictures, please!

BP

- Clint!

- New Javy and Boone's intimate conversation

(by the time we were allowed to go to our ticketed seats, the last round was batting -- Nate, KJ, Clint, and Brooks Conrad)

- Clint & KJ

- Chipper talking to some friends, and with his arm around a young fan. Hopefully he's wiser with his choice of words to this youngster than he was towards my brother.

- Speaking of Brother, he caught a Reds home run in BP! pic 1 ~ pic 2 ~ pic 3

- Braves BP is over. It felt like it ended earlier than usual. pic 1 ~ pic 2 ~ Moylan's "Smoltzie" 'do

Time out -- speaking of "The Smoltzie", if you haven't seen the video on the Braves Multimedia page, here you go. There was a longer interview on Braves Live, but this captures the essence perfectly. :)

Finally, the cutest picture of JJ I have ever had the pleasure of capturing. :)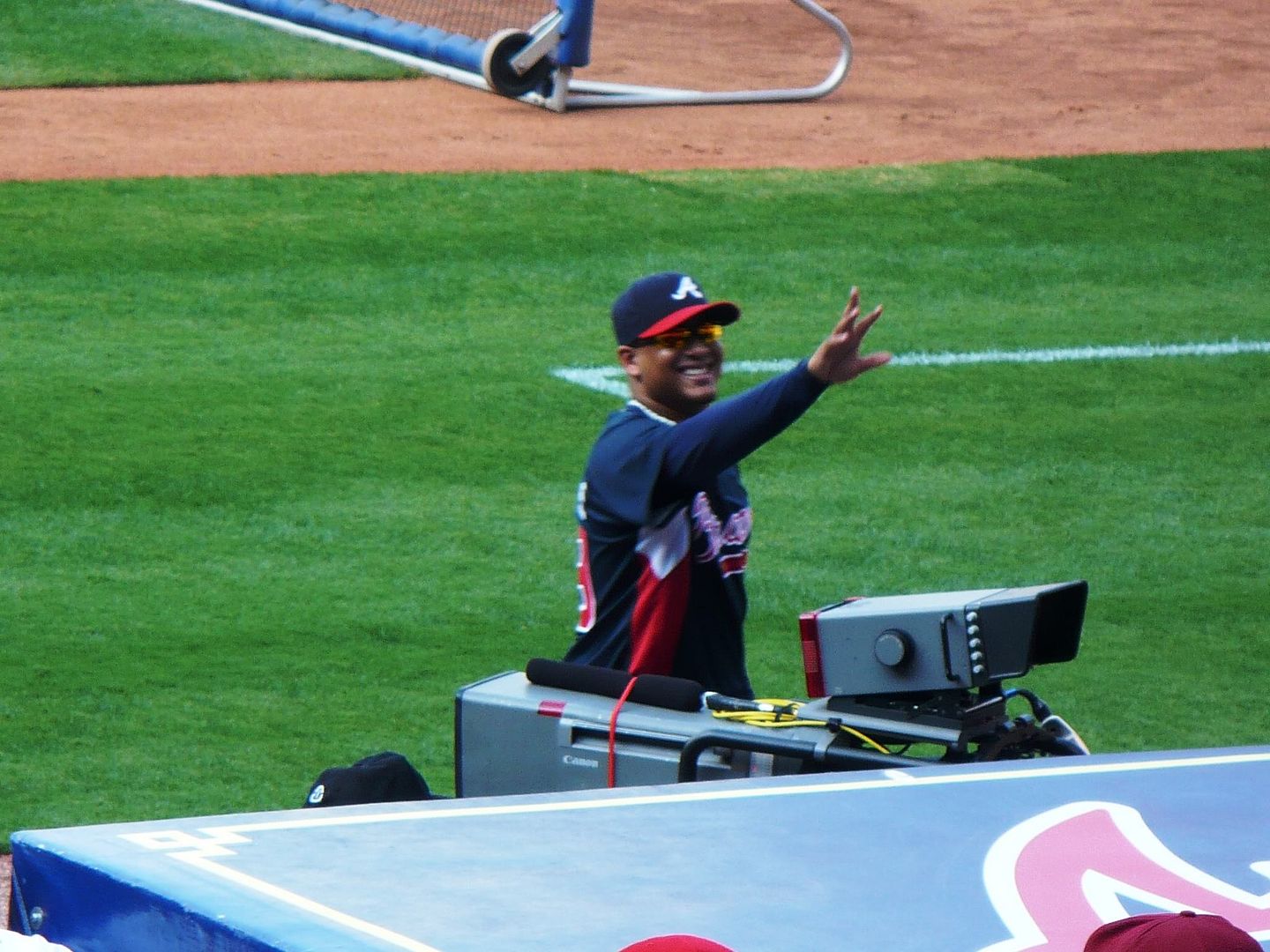 Between BP and first pitch:

- Boog!

- Fred Hickman from Braves Live and Ronnie Gant's *awful* pants: pic 1 ~ pic 2

- Huddy's Roberto Clemente award for community service, with his wife Kim and one of the families they helped.

- Tool Parade

- Brooks Conrad in a "closest to the pin" contest. His shot was very good, but he didn't win. pic 1 ~ pic 2 ~ pic 3 ~ pic 4

- Chipper and LaRoche warming up together.

- Gay Lumberjack alert! Get a room, boys! ;)

Game Time!

- Pre-game intros: Lowe ~ Baby ~ LaRoche ~ Prado ~ Chipper ~ Escobar ~ Infante ~ Church ~ MattE!

- Lowe on the mound

- Batting circle: MattE 1 ~ MattE 2 ~ Baby 1 ~ Baby 2 ~ LaRoche

- Bo and Daisy Duke were on hand to sign autographs and sing the national anthem very, very slowly. Video here, check out Joe laughing.

- Puddy!

Tool race!


("The Boss" is my favorite EVER at-bat song for Mac)

- Moylan's beard

- Kawakami came in to pitch a no-hit inning with a strikeout. pic 1 ~ pic 2

- Dear Braves / Publix Fireworks planning staff: Chubby Checker is "Golden Oldies". The Beatles are NOT. They can be considered "oldies", but slapping the word "golden" in front indicates music from the 1950s -- doo-wop and pop. I don't even know that much about music but I know that! :p

Full album here. Good times. :) Have a great Labor Day, everyone!