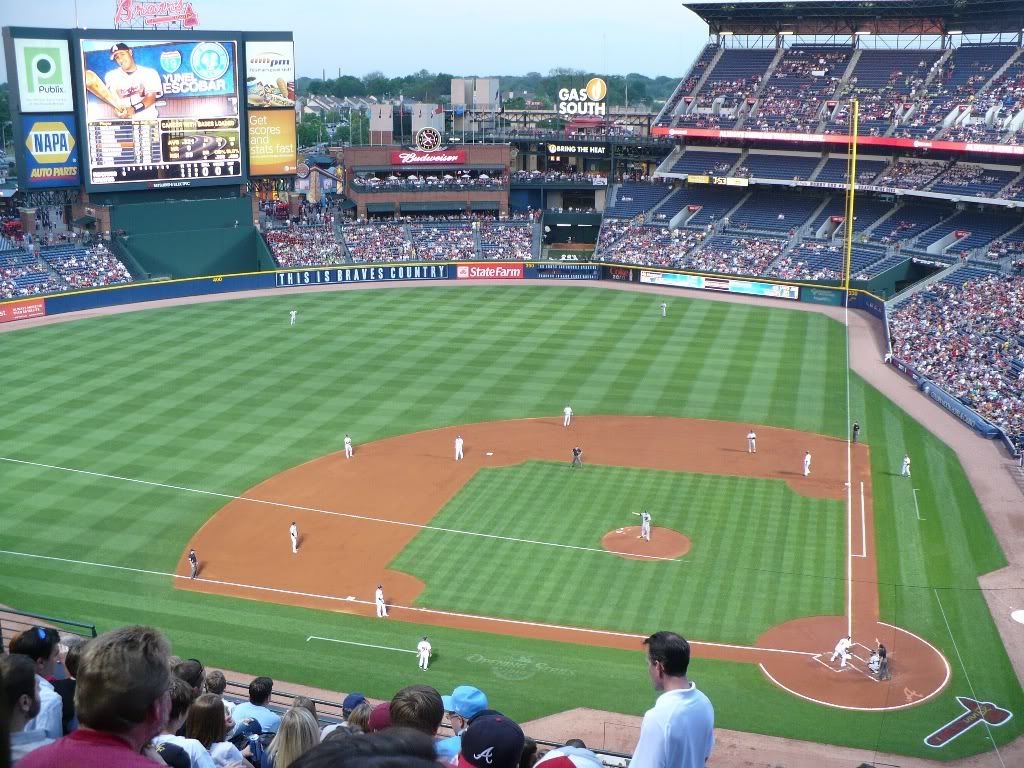 No Braves BP today, just two unexpected pairs of pitchers playing toss together: Hanson & Jurrjens, Hudson & Medlen. Hey, what do I know? Maybe these pairs are BFF?

This is how much I care about the Rockies: this is the sole picture I took of their BP. :D

They're selling foam tomahawks and fingers in the stands this year. Heard in the stands: "Hey, I'll give you a finger for free!"

James "Red" Moore from the Atlanta Black Crackers threw out the first pitch to Jason Heyward and looked extraordinarily happy to meet Jason. 1 ~ 2 ~ 3 ~ 4

The Braves Organist played a great Steven Spielberg medley for Ryan Spilborghs. B says he looks funny. Most of the guys do in their mug shots. ;) Why do you think the shot they use of Baby is the same one for 3 years straight? (Marteen, too.)

Our section was really obnoxious and there was a small crowd, so we moved down after only a couple of innings. One high-school kid was telling his less-clueless friend that "it's really rare to get five scores in one inning."

Rockies cuddle

Lowe's ovation on his way out. This is the first season he's started out 3-0.



O'Flaherty! Also:



Tomahawk Team hugs! The blonde, Jamie? I still mentally call her Celia, because she reminds me a bit of the ANTM contestant from cycle 12. Jamie is prettier and less scary-looking, though.

Best bachelorette party ever - I'm totally doing this. :)

Braves win!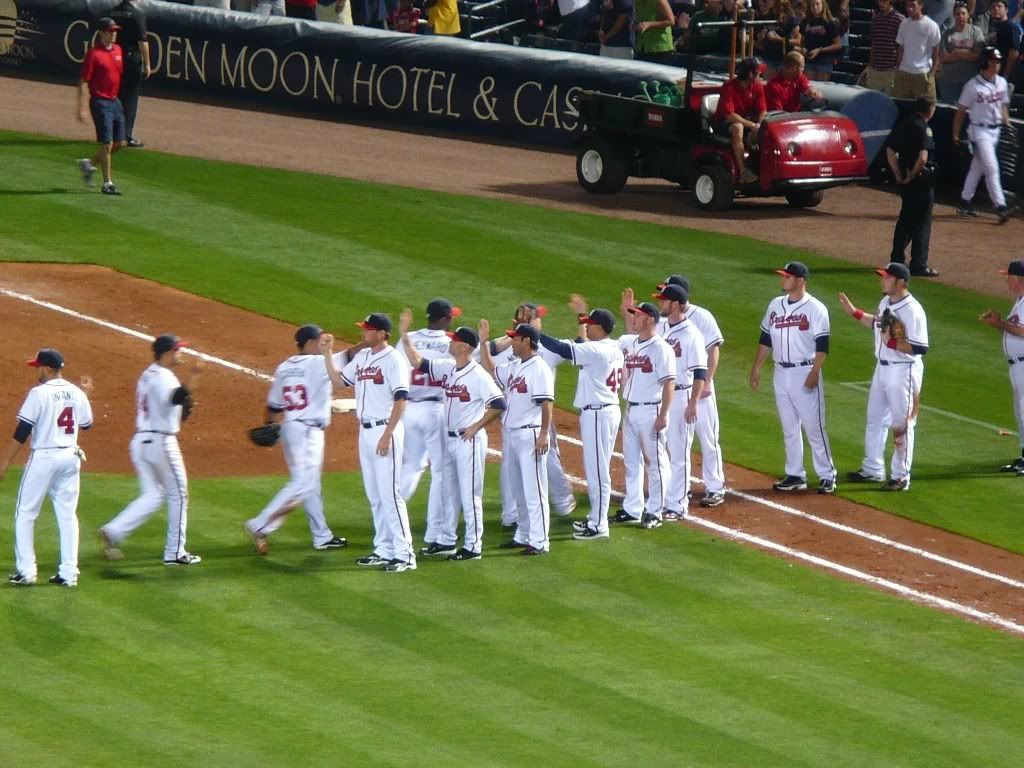 Between the game and Friday Night Fireworks, the Heavy Hitters gave us some beats. My video didn't work but these pictures are fun. ;) 1 ~ 2 ~ 3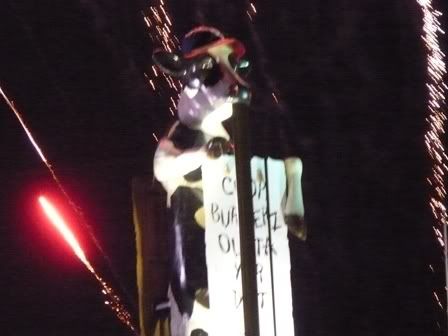 Waaatch Friday Night Fiiiiiireworks
They're goooooooood
And not creepy at aaaaaaallllllllll
Full album here
, including lots of pics of individual players. Pics from Saturday's no-hitter will be up soon.