First, thanks to my season-ticket-holding co-worker for the tix to tonight's game. I'm sorry we didn't even go up to your seats. :) Second, it's always fun to hang out with blog readers! :) Third, aren't you proud of me for getting this post up so quickly? haha! OK, let's go!
Friday's game featured two rain delays that totaled 2:31 – or five minutes longer than the 2:26 in took to beat the Pirates. The start of the game was delayed 1:21 and another 1:10 in the ninth inning. (AJC)
Well, it sure felt longer than that, because there wasn't any Braves BP, Charlie wasn't there (or was he?), and it started raining before gametime! Aargh.
According to someone in the stadium, the Braves got in at 3am from their rain-delayed Thursday night game in Miami and were told BP was optional and they didn't need to be dressed out until 6pm.
A few pitchers
came out and played catch
in short RF
, but the only one who ran out to the outfield was Huddy.
1
~
2
~
3
~
4
He even
signed a ball for a fan
!
Some pre-rain randomness:
Speaking of fans,
check out this Pirates fan
. Someone walking behind us said, "Doesn't he just LOOK like a Pirates fan?" Heh heh. There is a decent retro air about him.
There's
a new grass patch
in left field. That didn't take long into the season!
Reminder
for Tommy Glavine's number retirement
Pirates pitchers warming up, minus Charlie
1
~
2
They were having fun watching Pink Tube Top there in the corner.
Former Braves
Octavio
Dotel
and
Ryan Church
And...then the rain started. I took tons of pictures of it, but I won't link them individually. They're all in
the full album
, but here's a video of the rain in the lights from the left field seats. (Soundtrack: "Hella Good")
The next most interesting thing that happened is the home plate umpire, Phil Cuzzi, was
all over
the catchers.
1
~
2
~
3
~
4
~
5
~
6
~
7
The final most interesting thing was, after the second rain delay, they "invited" us to go to any unoccupied seat we wanted. We joked about going to the Suntrust Club, but we were pretty sure the buffet was closed so Susan suggested behind the Braves dugout. Sounds good to me! This is how we knew the delay was getting closer to ending...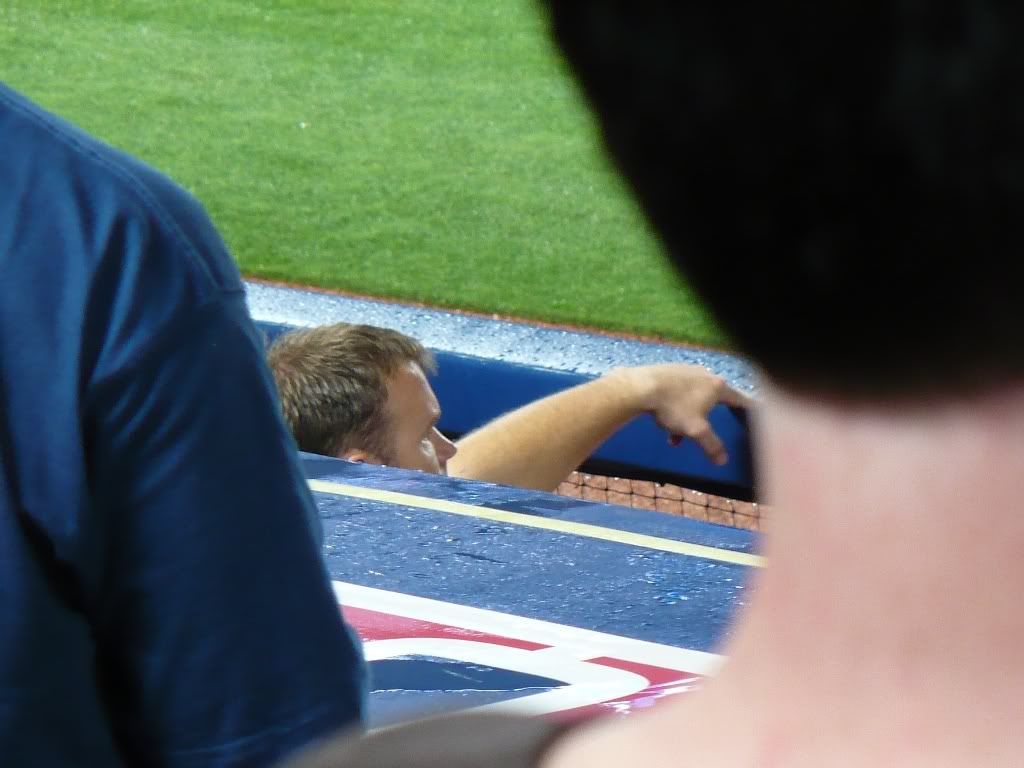 I'm curious about Martin's upper back tattoo
here
-- didn't know he had one? Think it was done by All or Nothing, or is it an older tat? I don't really keep up with all their tattoos, but I just happened to see that while editing the pictures and it caught me by surprise. *shrug*
Yunie was in good humor!
1
~
2
~
3
~
4
~
5
~
6
~
7
~
8
And some Heyward:
1
~
2
~
3
Braves win! Look at how PUMPED Kris Medlen is. He's such a funny kid. :D
----------------
Afterthought: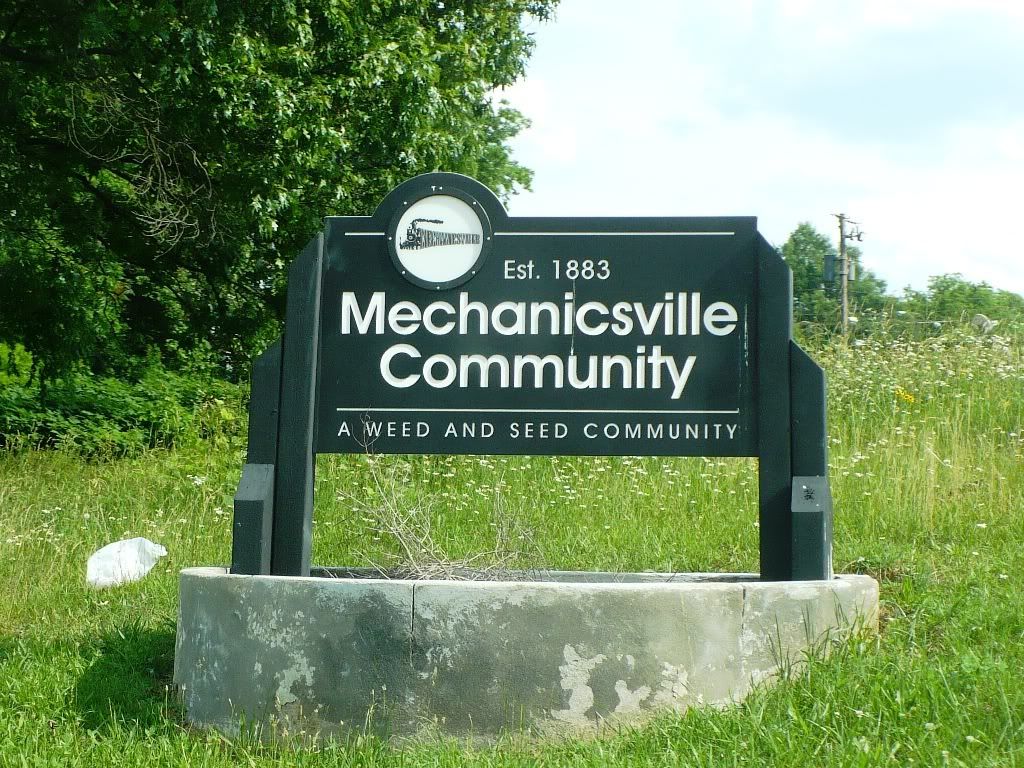 Do they realize how this sounds? Someone should really run the rebranding of the neighborhood around the stadium by a stoner / "That's What She Said" committee. ;)