Erica went to see our boys play the Mets at Citi Field - Yunel Escobar's last game with the Braves. Here are a few of stories and her pictures. Enjoy, and let's all thank her for sharing in the comments! :)


Most of them are just candid shots I took during the game. I was about two feet away from Omar during batting practice while he was signing autographs, even brought a sign for him and he had to stop signing to go get ready for the game. Was heartbroken, lol. The one I'm sending you now [

above

] is of Omar after he got a hit in the first inning. A Mets fan behind me was yelling at him during his at-bat that he didn't deserve to be an All Star, so after he got the hit, I turned around and said, "Doesn't deserve to be an All-Star, huh???" [

LT: Nice.

]
Venters carrying [the Hannah Montana] backpack to the bullpen with Medlen
Matt Diaz was right in front of us from where we were sitting. Four Mets fans were heckling him the entire game and the usually stoic Matty D was getting visibly angry.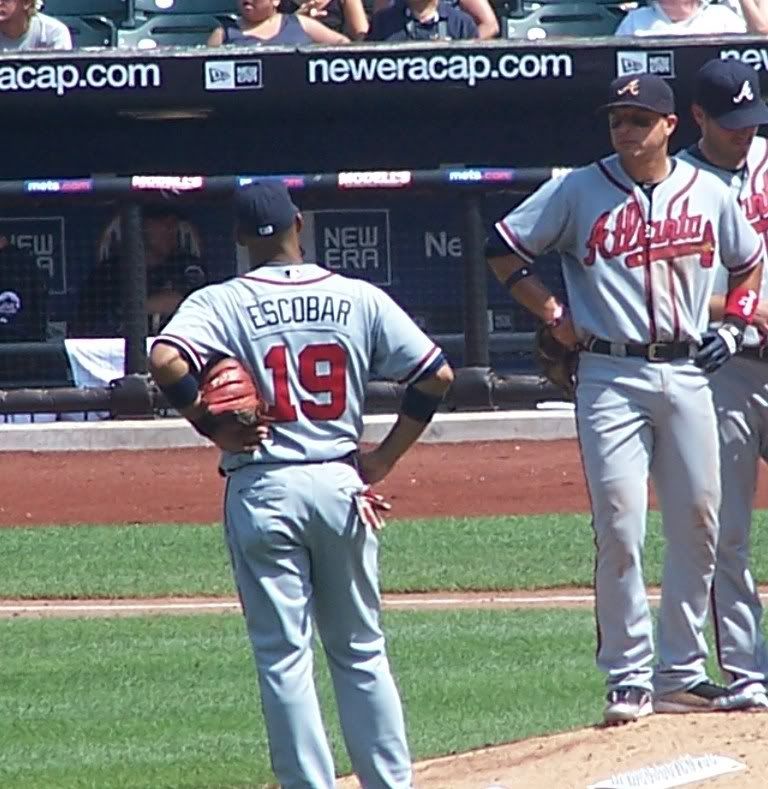 Martin and Yunel look angry with each other during the pitching change, but I'm sure they weren't.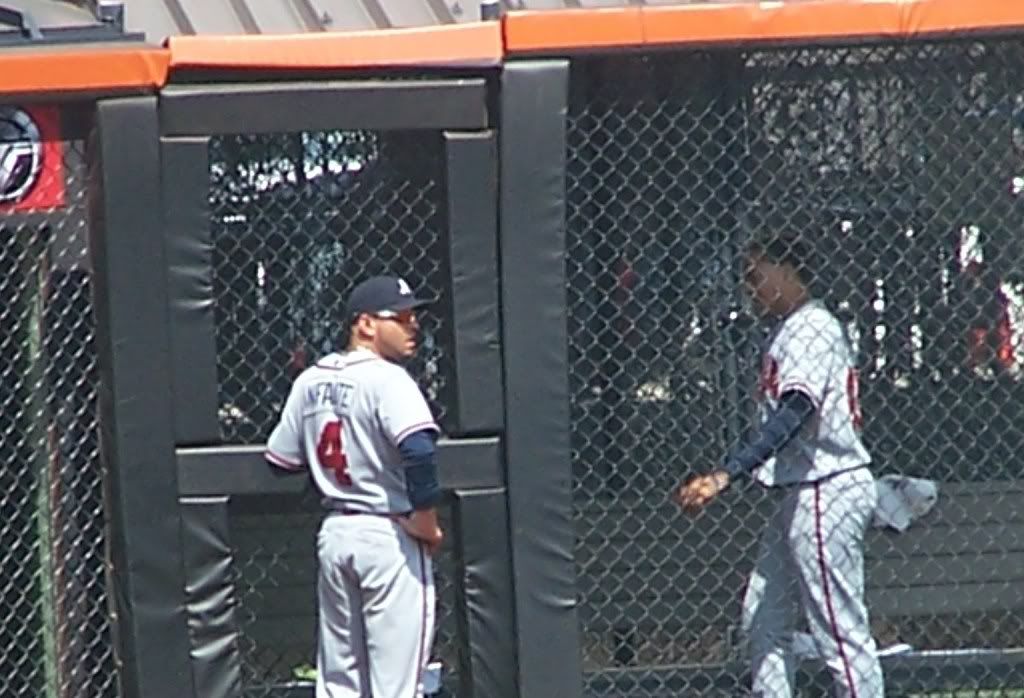 Omar decided during the pitching change to go into the bullpen and have a seat while Pete Moylan warmed up. He didn't come out until after the batter was announced and I didn't think he'd make it back to his position before Pete threw his first pitch.

[

LT: Interesting! I don't think I've ever seen a position player do that...well, besides Manny randomly disappearing into the Green Monster in Boston.

]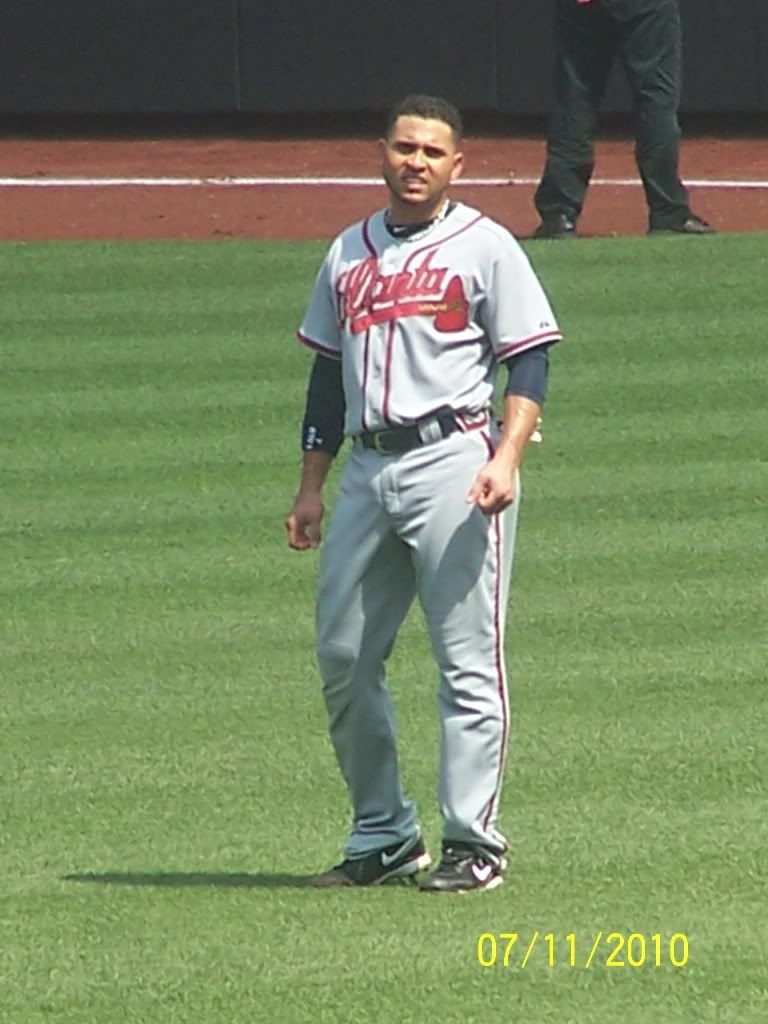 After getting robbed by Tejada at short for the third out, [

Omar

] waiting for Melky to bring his glove and hat to him.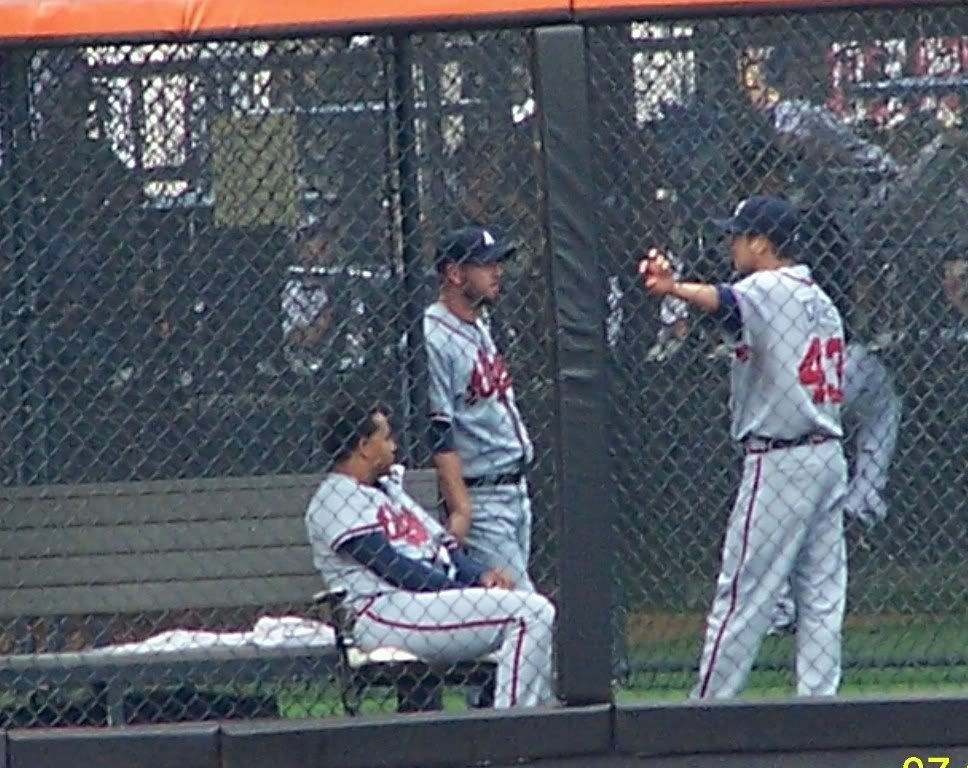 Wags and JJ are enthralled by something Jesse Chavez is saying.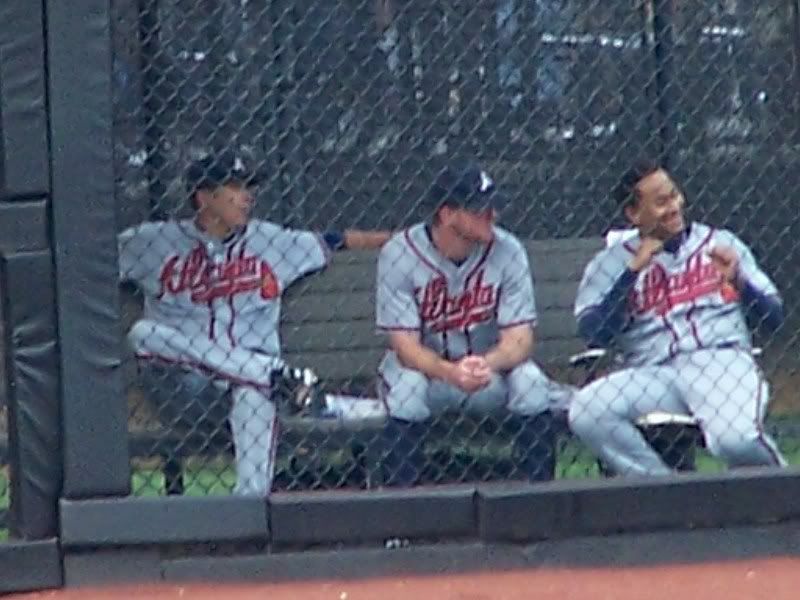 I love that JJ is so happy all the time. [

LT: So do I!

]
Yunel's last at-bat as an Atlanta Brave :(
Her entire album is here.
I also especially liked
this shot
(Mac's face is still so child-like!) and
this one
("five-ten").
Thank you so much for sharing, Erica! :)