Anyway, as has been the case lately, the boys made me very self-conscious of my camera, so there aren't as many in-game shots.
Here's the full album
, here are
Alison's corresponding game pics
, and below are some I've picked out to talk about...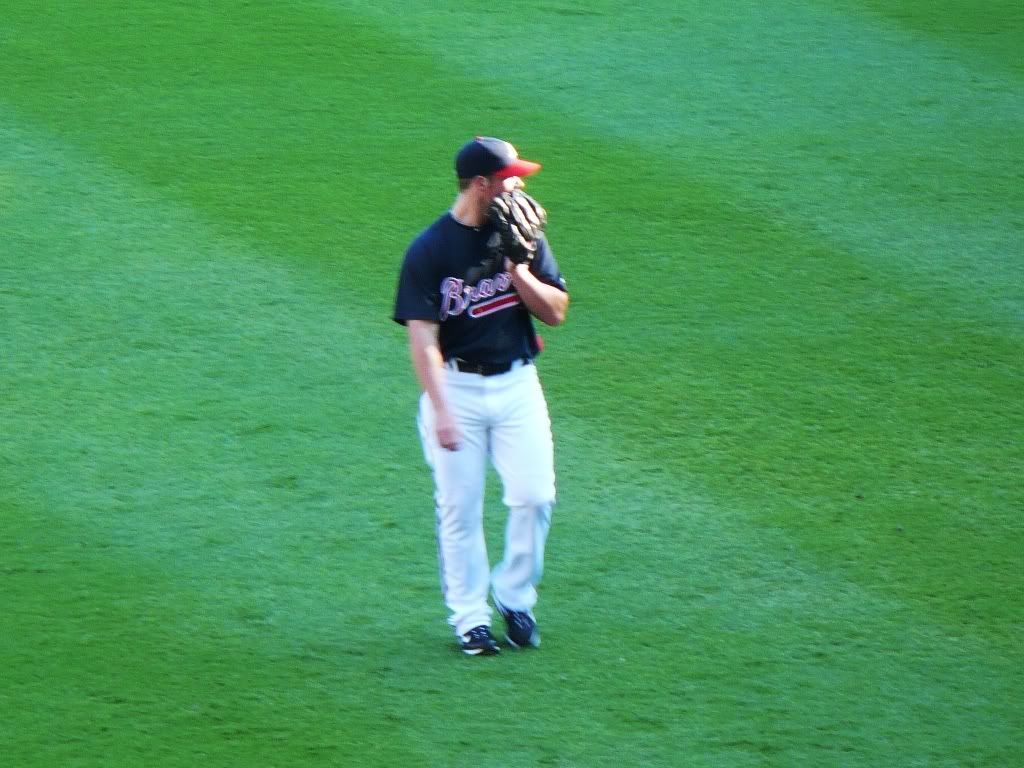 Kimmie, covering up a yawn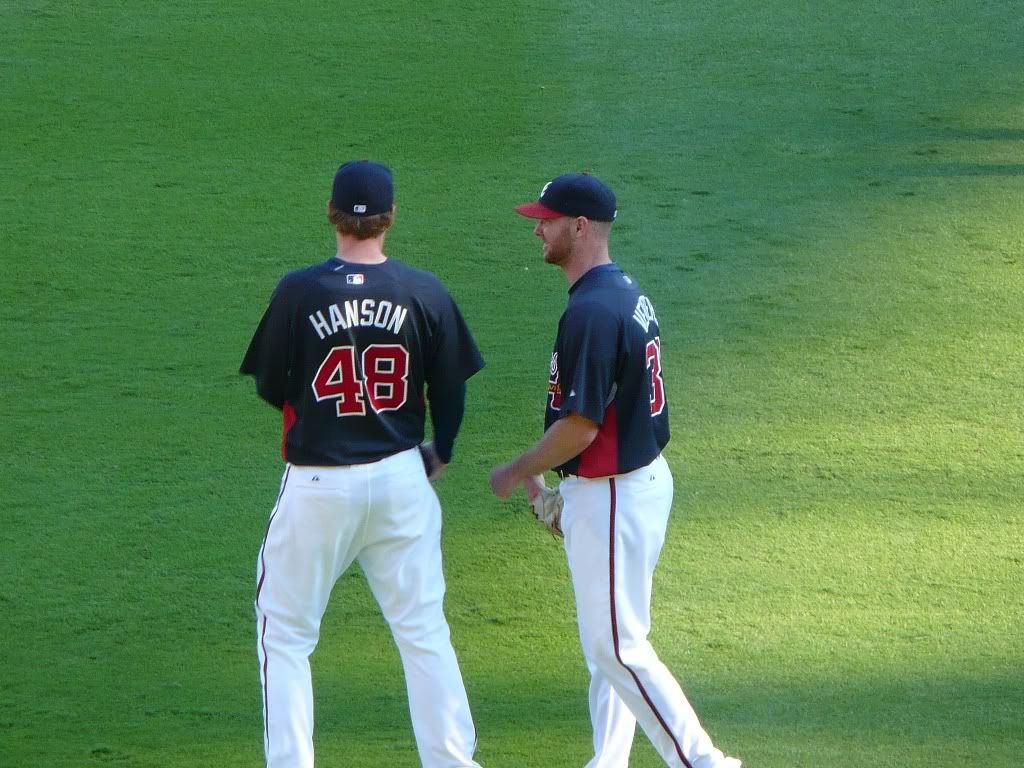 "Okay, let's get him" ... right before a whole squad of guys went over and goosed Freddie!
I love Joe Blanton's calves. I have no idea how many pictures I took of them, but I kept nine. Here are two of the best pics...
A few members of the Tomahawk Team and I follow each other on Twitter, so I promised
@BravesJennifer
I'd stop by and say hello to them. After stupid
Jayson Werth
smashed my phone
, we headed over to Fan Plaza and luckily, they weren't busy and we got to chat with
@BravesJamie
and
@BravesMarcie
too. They're so sweet - they're all, "We're so glad you're not a creepy old man!" They seemed genuinely happy I wasn't a dude (hilarious), and wanted a picture with me. Alison took one of us with Jennifer's phone, then one with my camera.
Fun!
OK, gametime!
Freddie's first time competing in Closest to the Pin! (He didn't win.) ;)
He has soooooo many friends! :D
This just isn't the best angle for game pictures. ;) That's Ske at bat.
JC Boscan's first major-league appearance!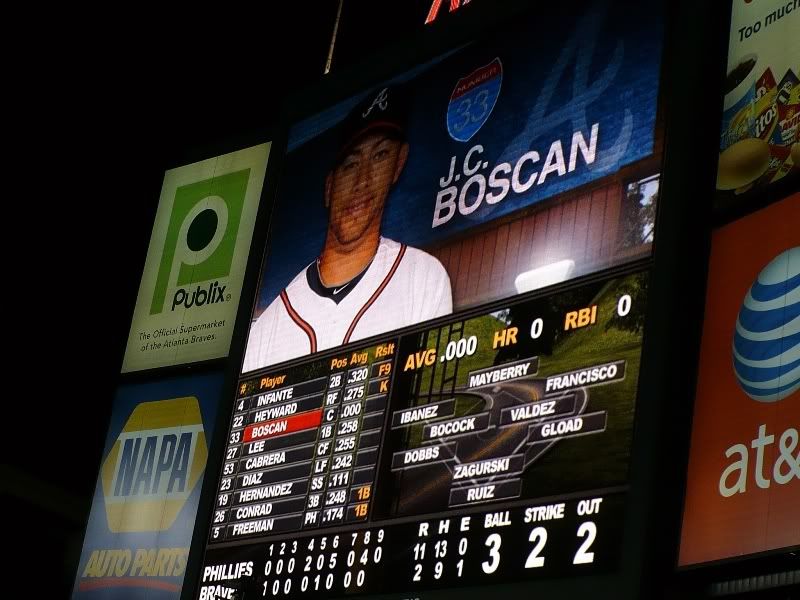 He walked! Way to go!
See you if you have a game on Monday, boys! ♥ Let's go Braves!