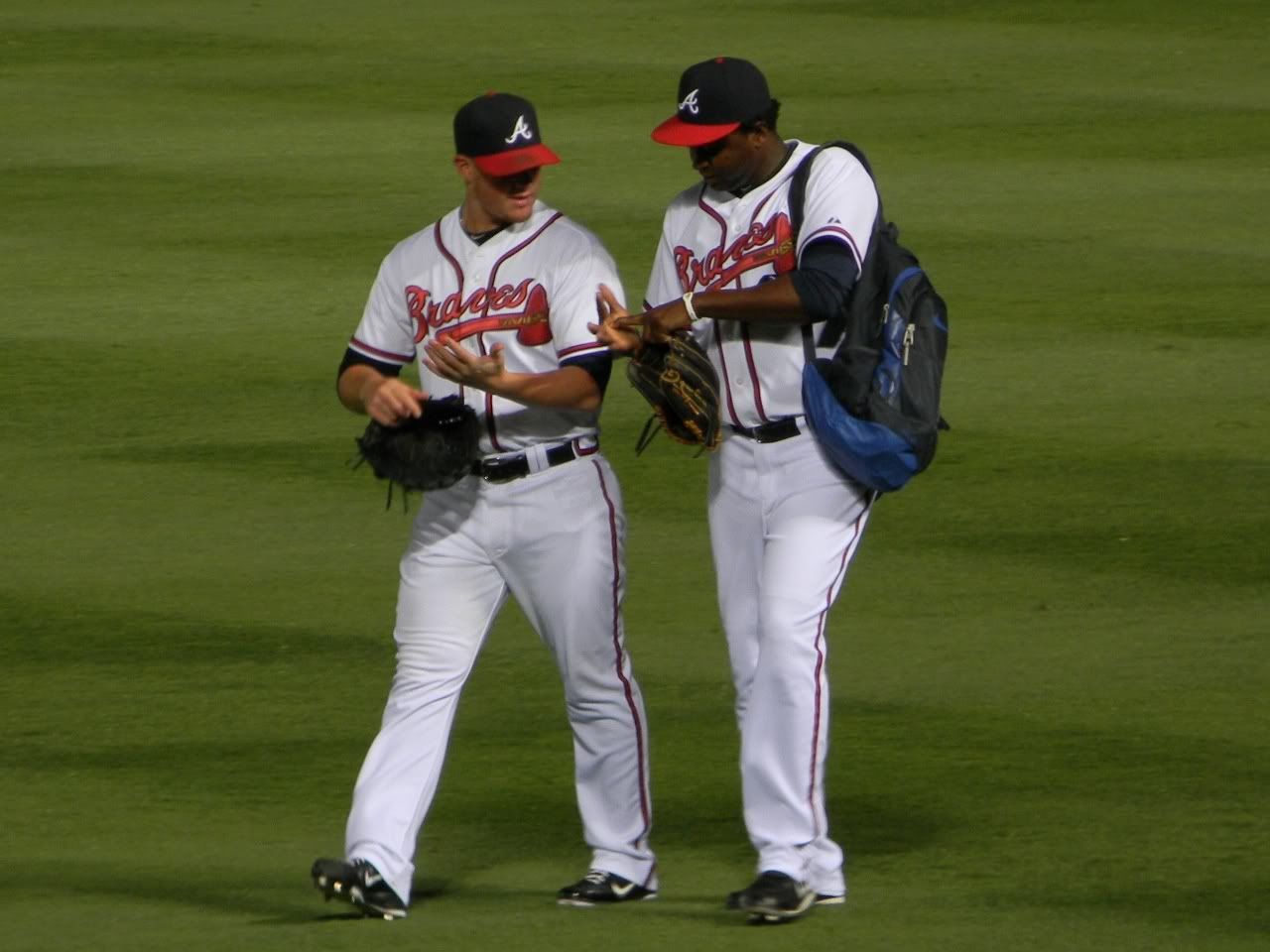 BACKPACK FAIL. Who is in charge of this? Do we need to bring y'all one? :)
The original plan was to go to all three Blue Jays games with Alison! Yay, Blue Jays! ...Her words, not mine. Haha. Well I ended up giving her my ticket offer to Monday's game and she spent the game with blog reader Lauren O (who is super-nice), we went together Tuesday and sat next to the Braves dugout, and gross, Wednesday's a day game? Hello, people work. (Or are looking for work. Or are sick and can't go. Anyway.) :D
I had an appointment in the afternoon and missed Braves BP, but got there in time to watch a little bit of Jays BP and we had great seats for the game. Today's pics turned out pretty well - full sun and all! Click to enlarge!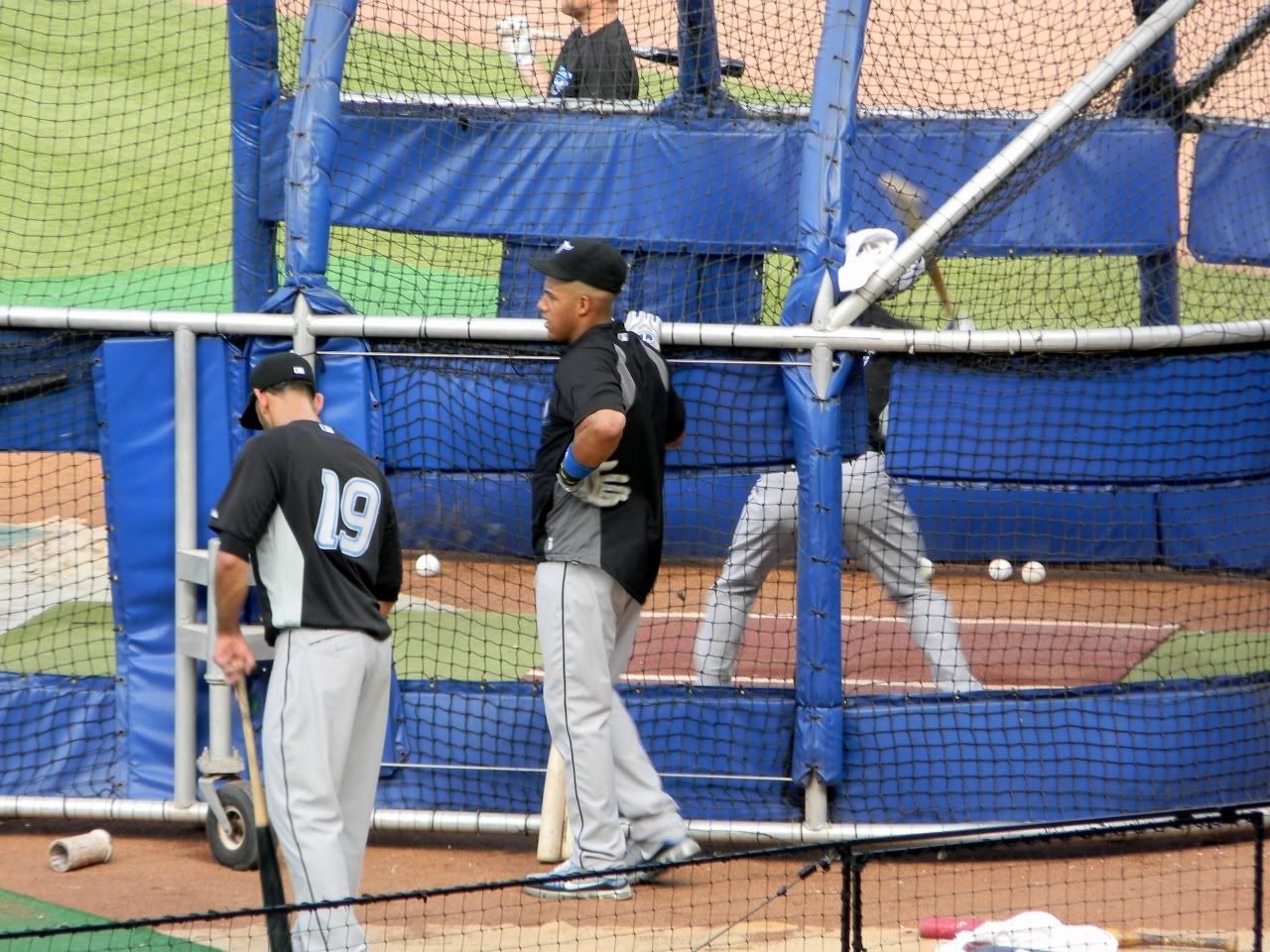 Joey Bats & Yunie
Hi Yunie
Extended convo with coach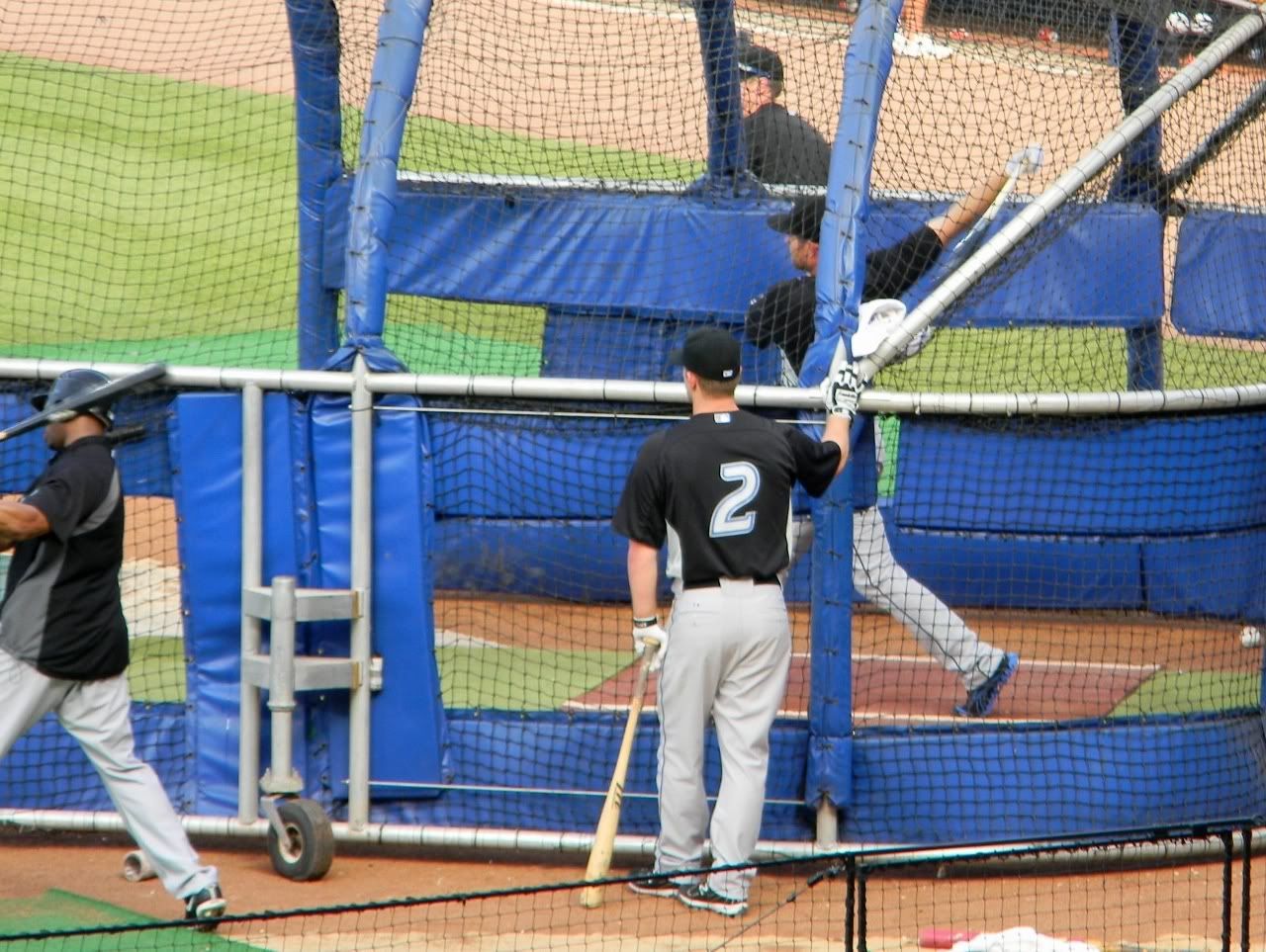 Aaron Hill! I like that guy.
Former Brave JoJo Reyes is the one without a number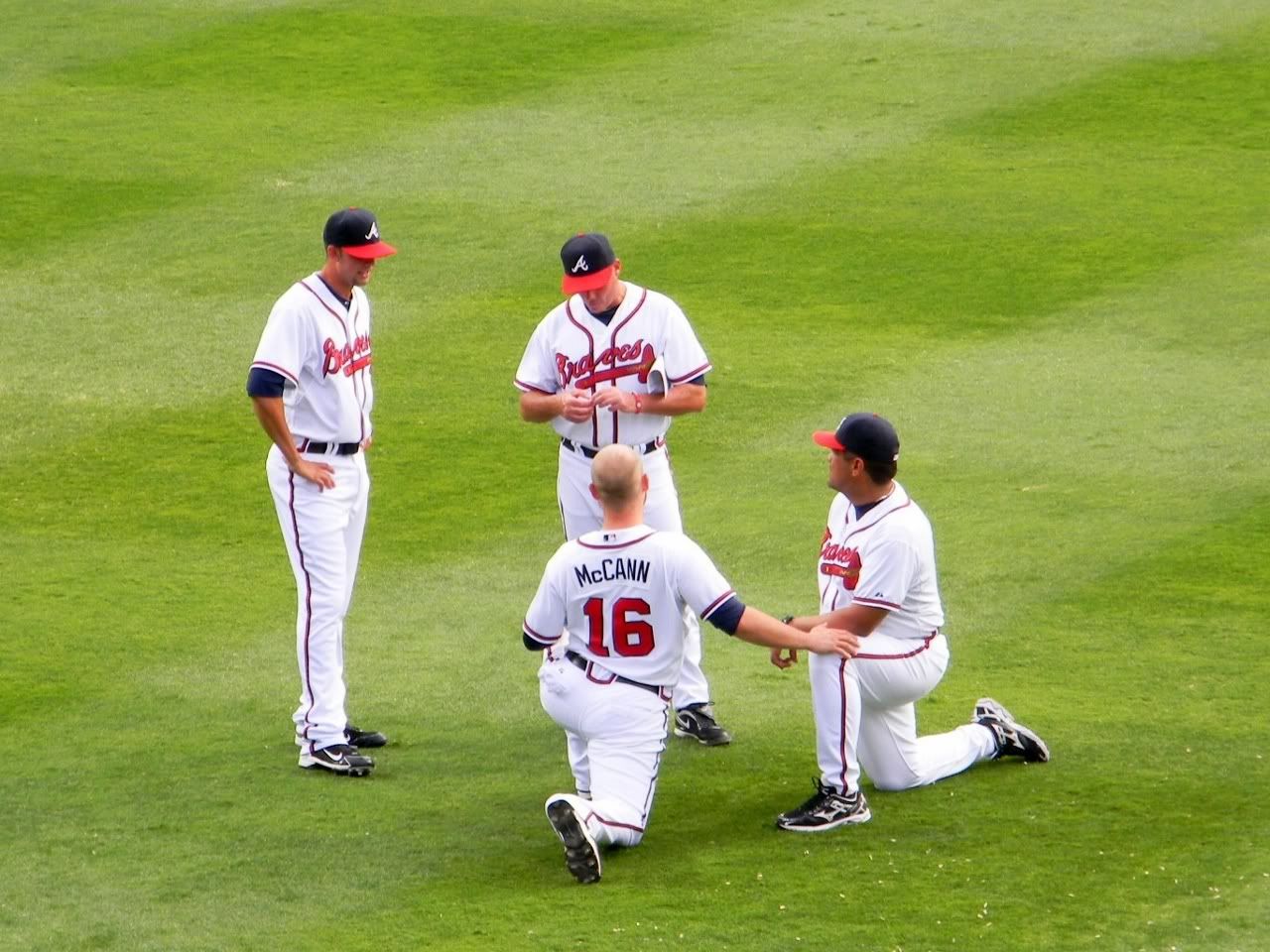 MikeMinor was so smiley :)
Stretch, boys!
Hey Beachy. One of my friends said, "He's looking at a girl in this." I would assume he wasn't looking at a guy with that look on his face! ;)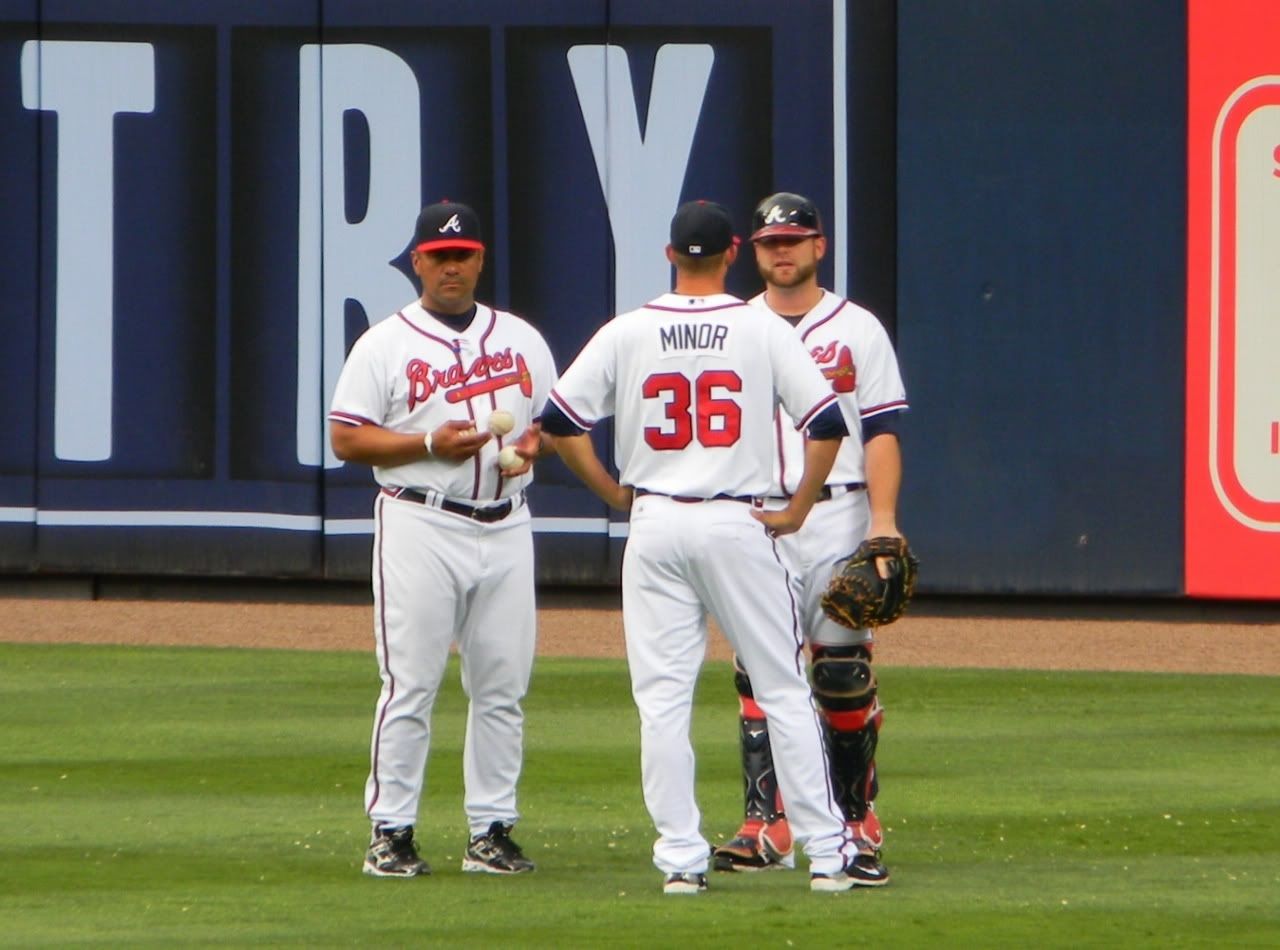 Eddie juggling!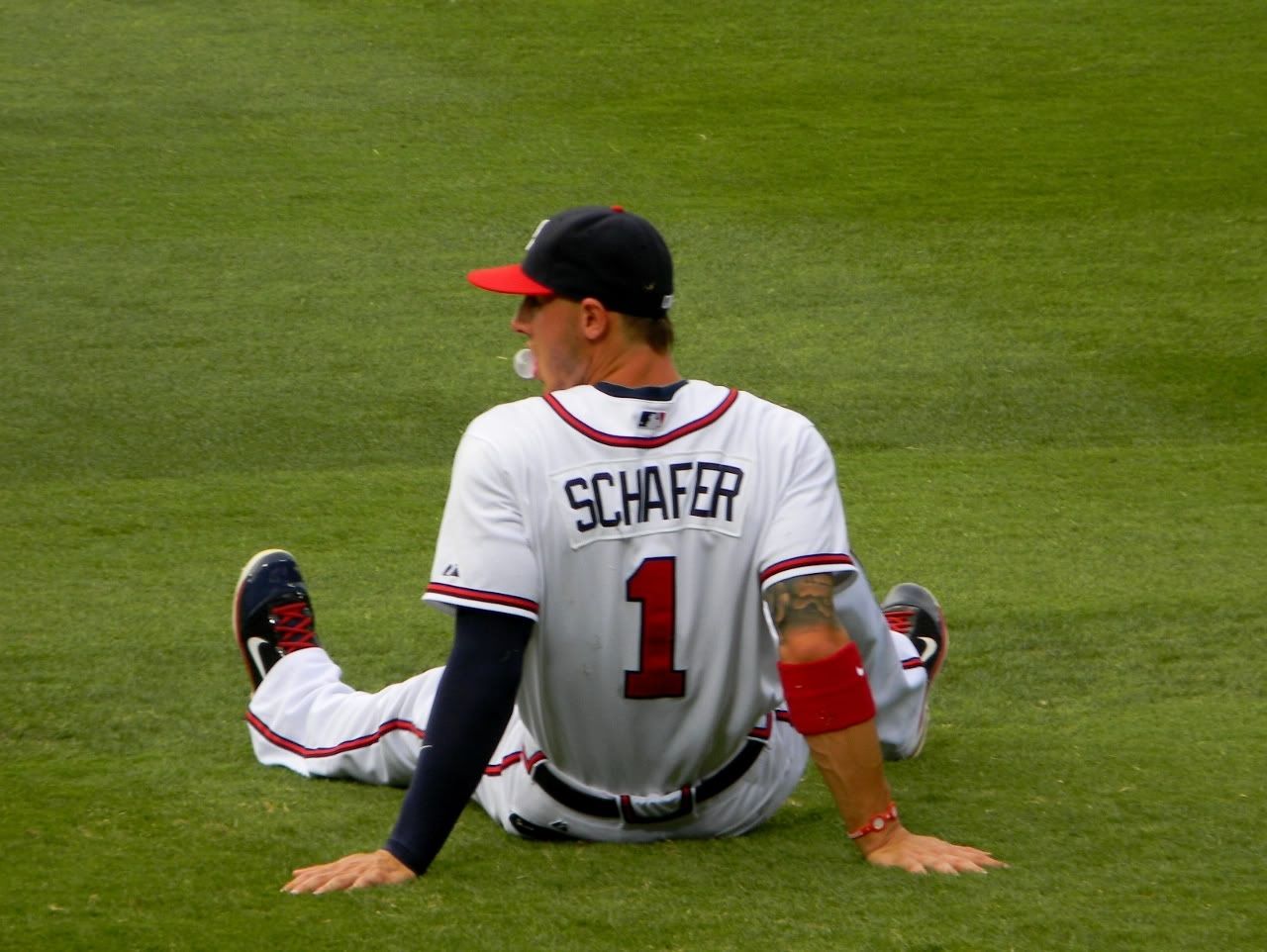 Bubble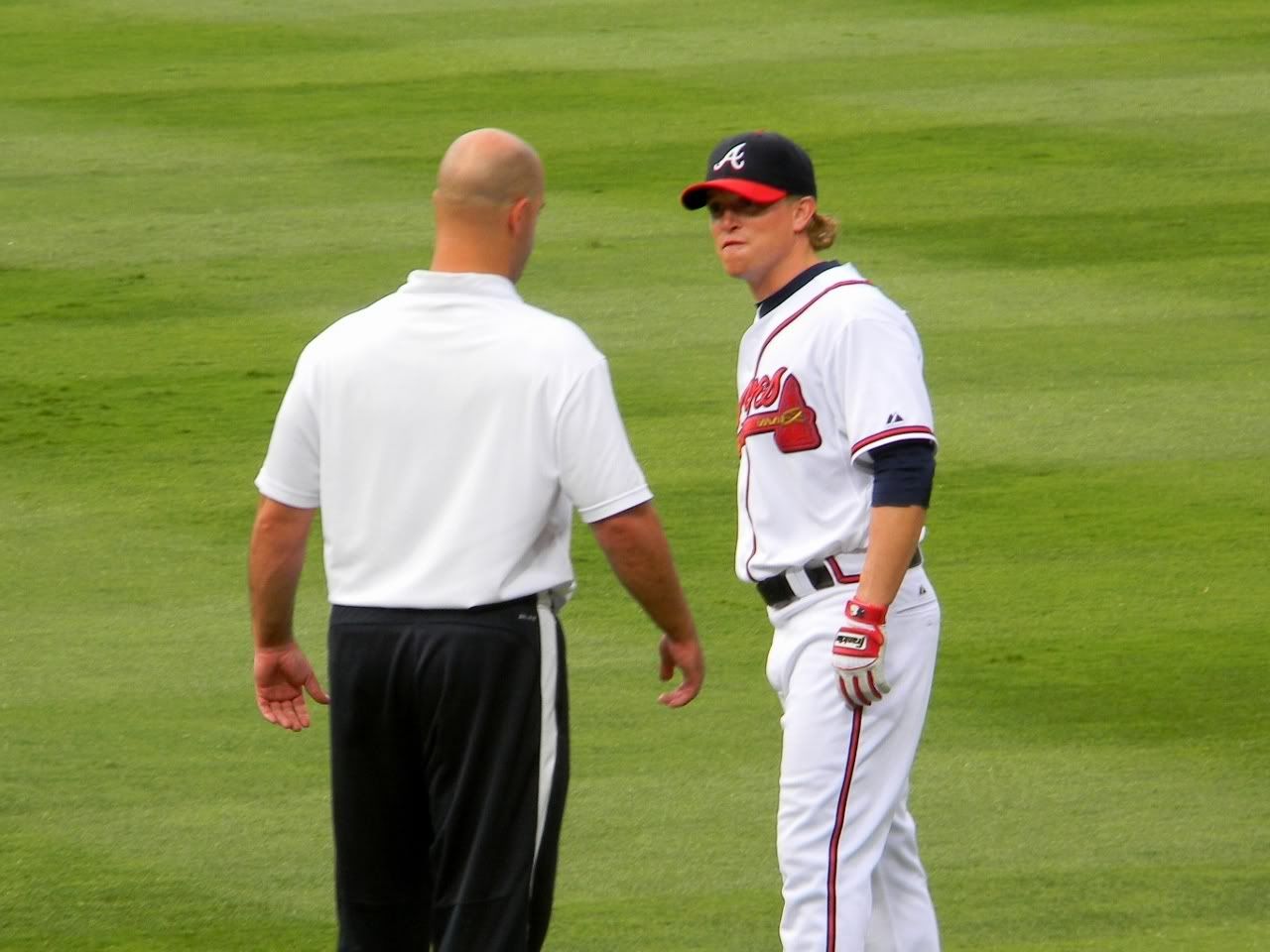 Love Nate's face in this one
Pictures like this make me wish I had a proper editing software. I am sure this would be a great shot of Freddie's face if I had Lightroom or Photoshop or something like that. The white balance seems off.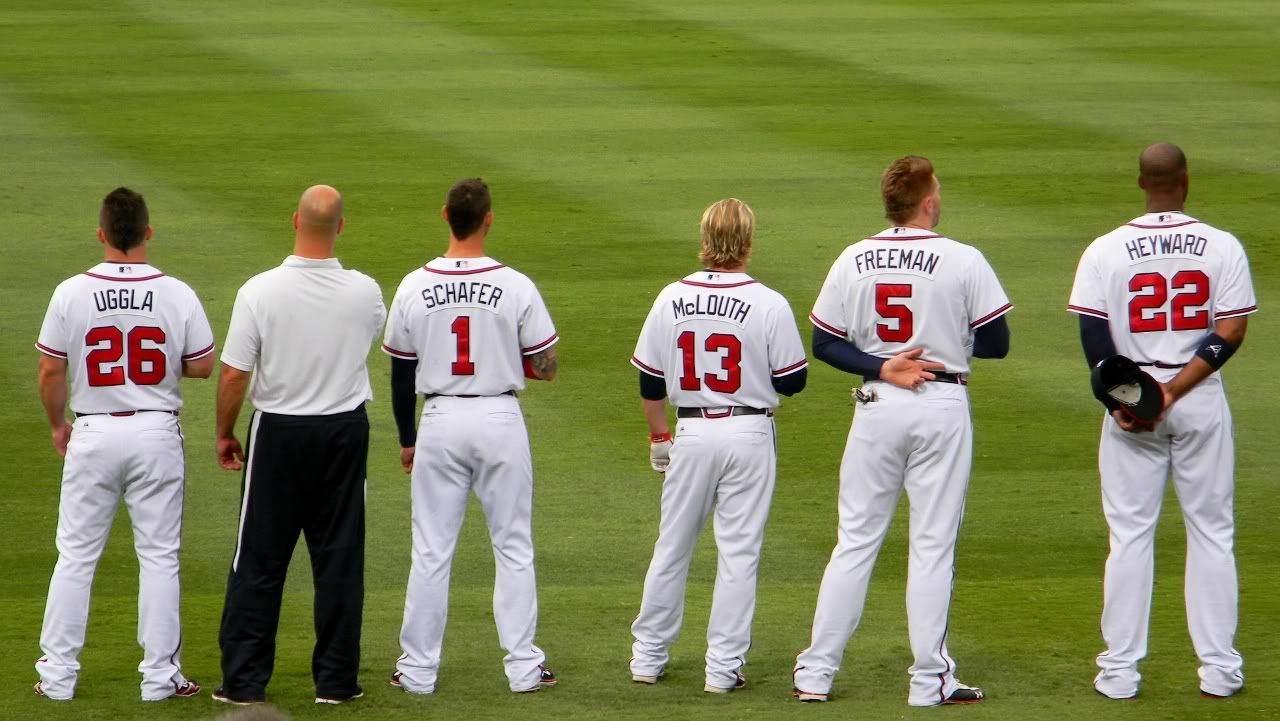 hair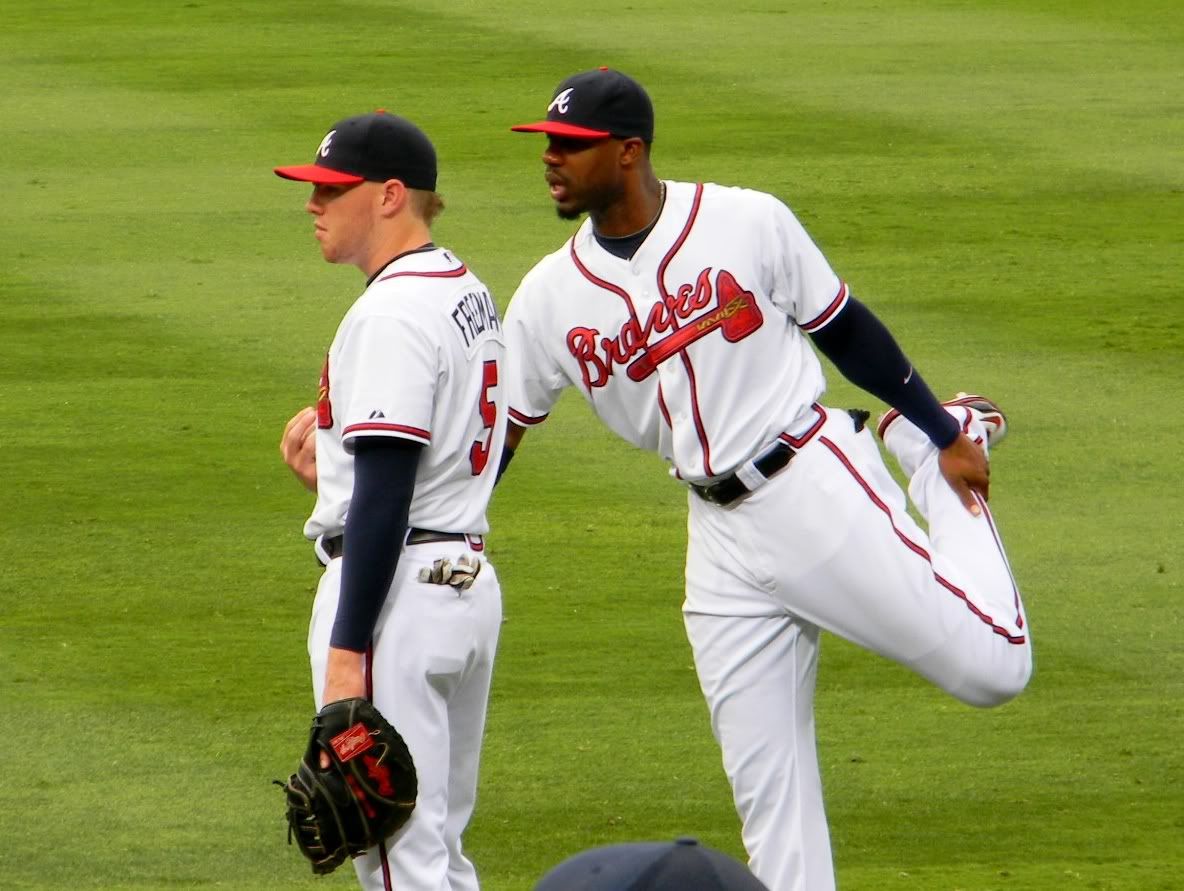 I want to smooth down Freddie's little duck tail here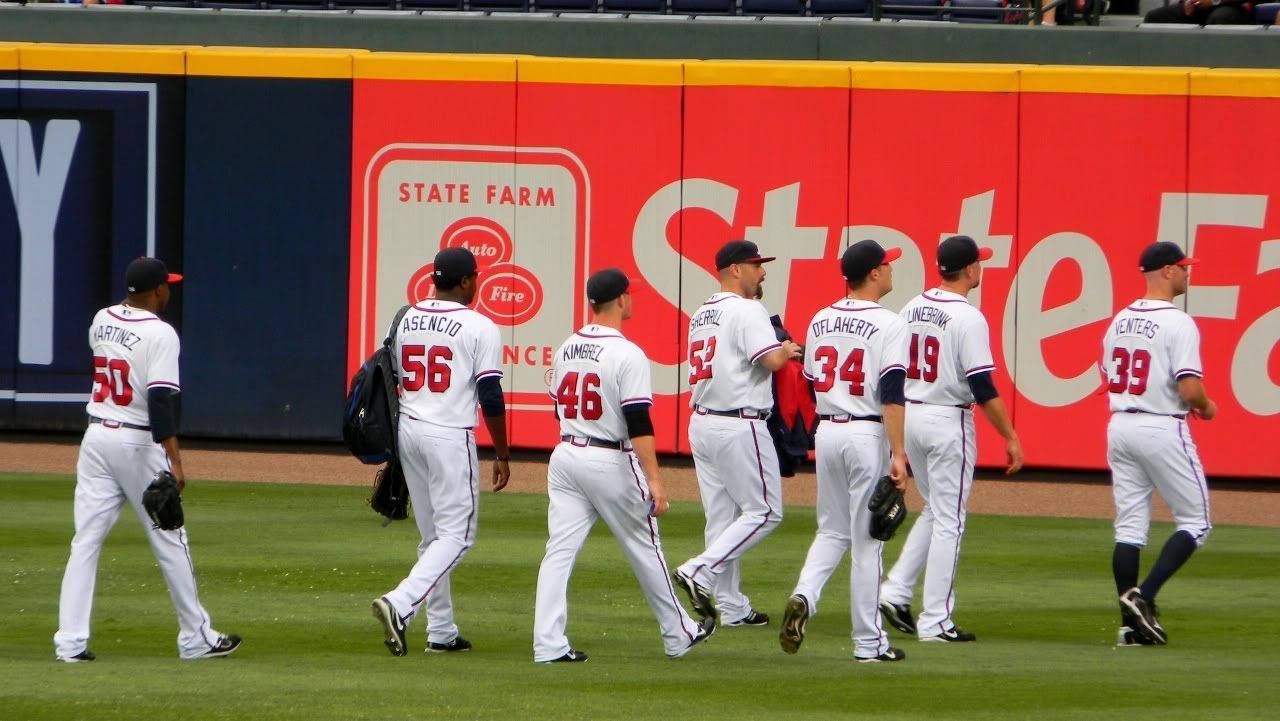 Seriously, whose backpack is this? This is neither interesting nor funny. I liked the grocery bag better!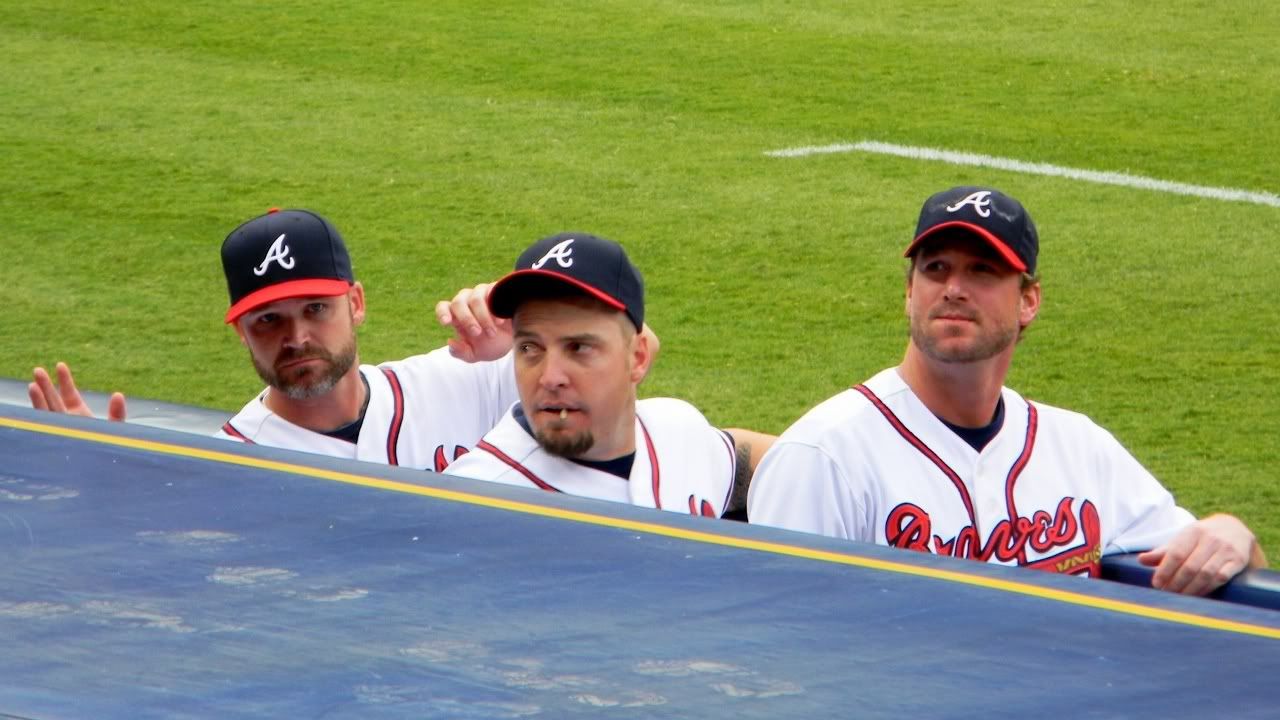 Oh hi guys. :)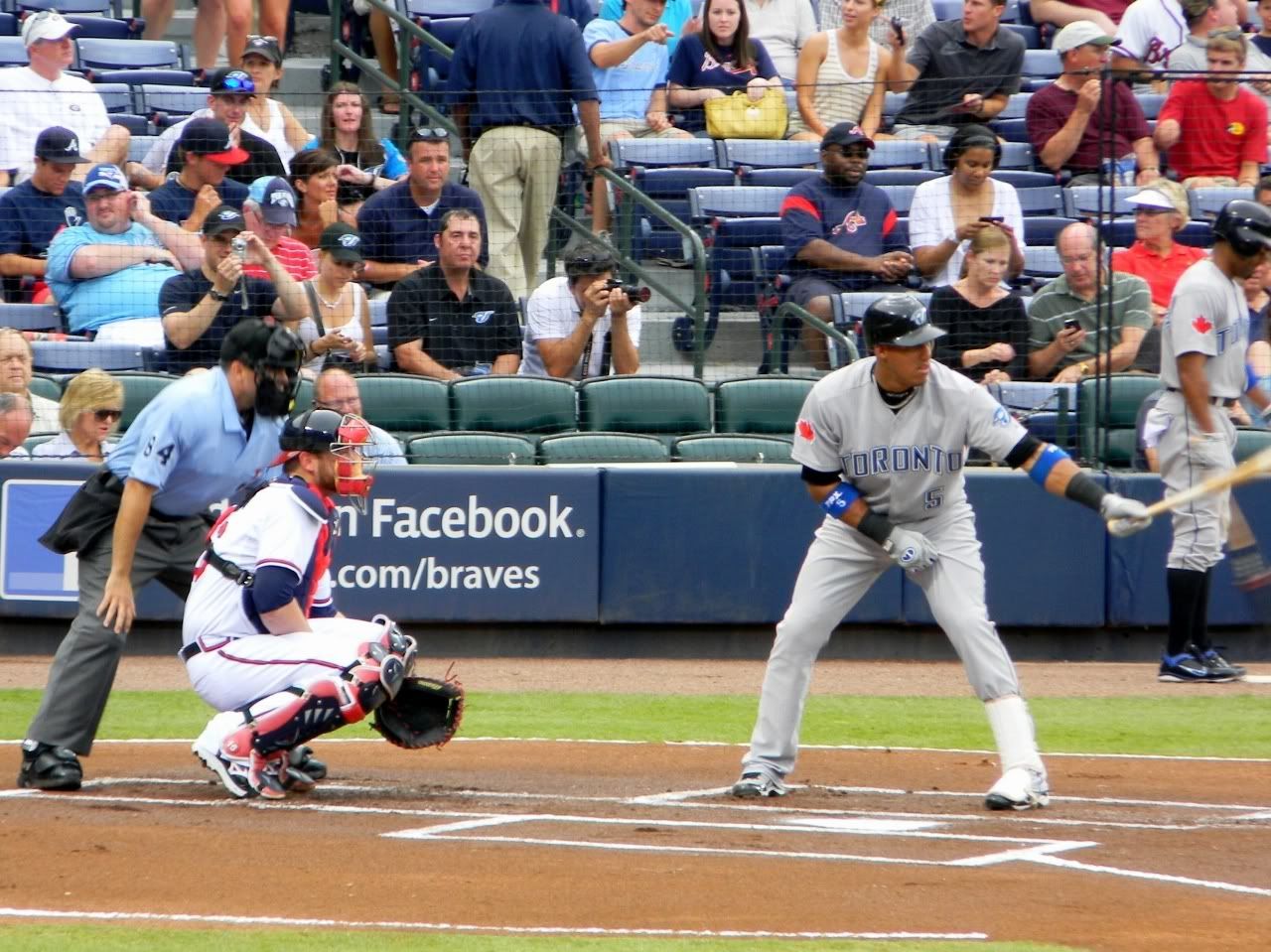 Yunel at bat
MikeMinor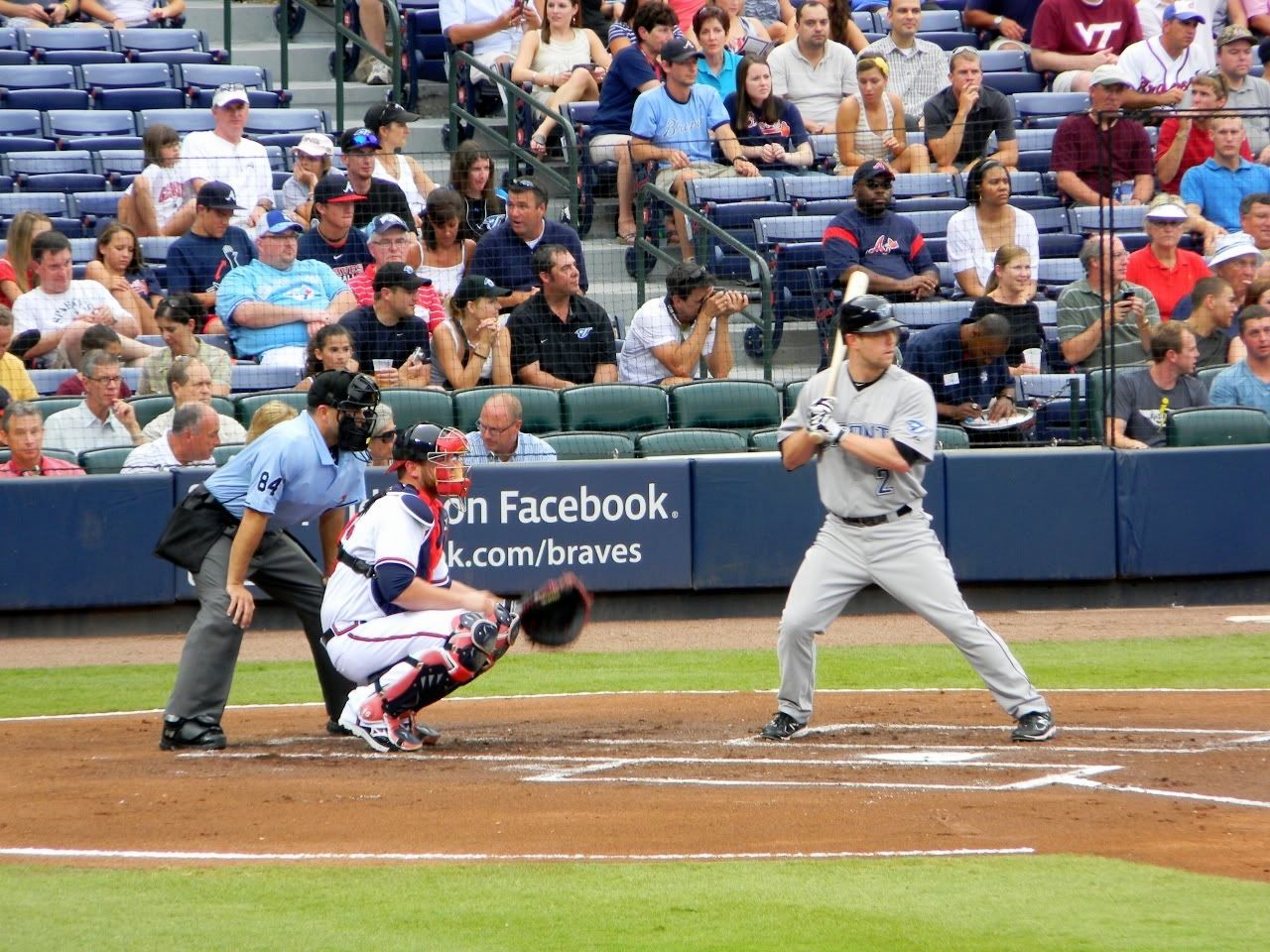 Aaron Hill at bat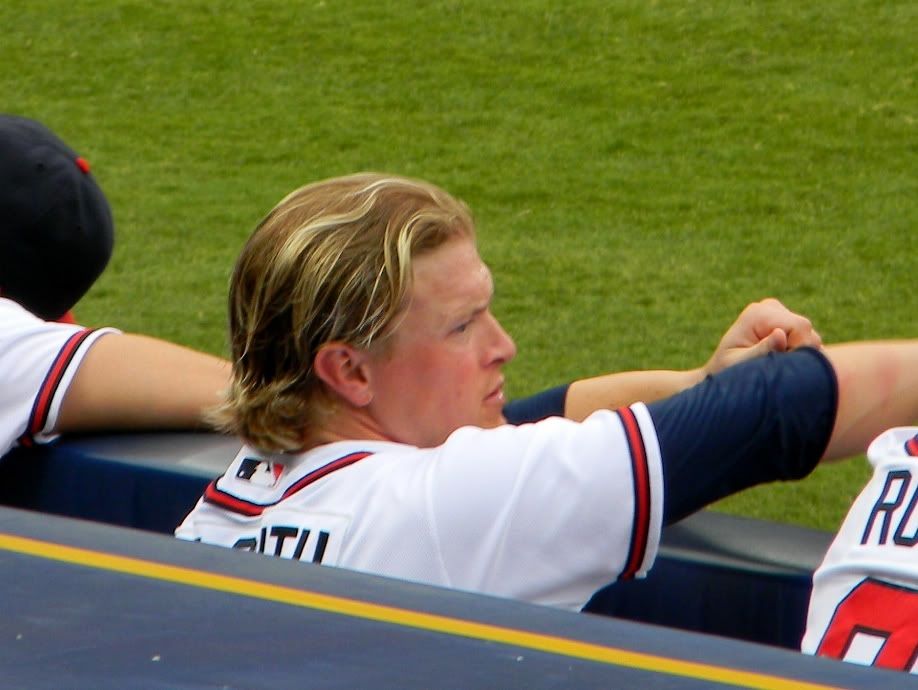 I was fascinated with everyone's hair today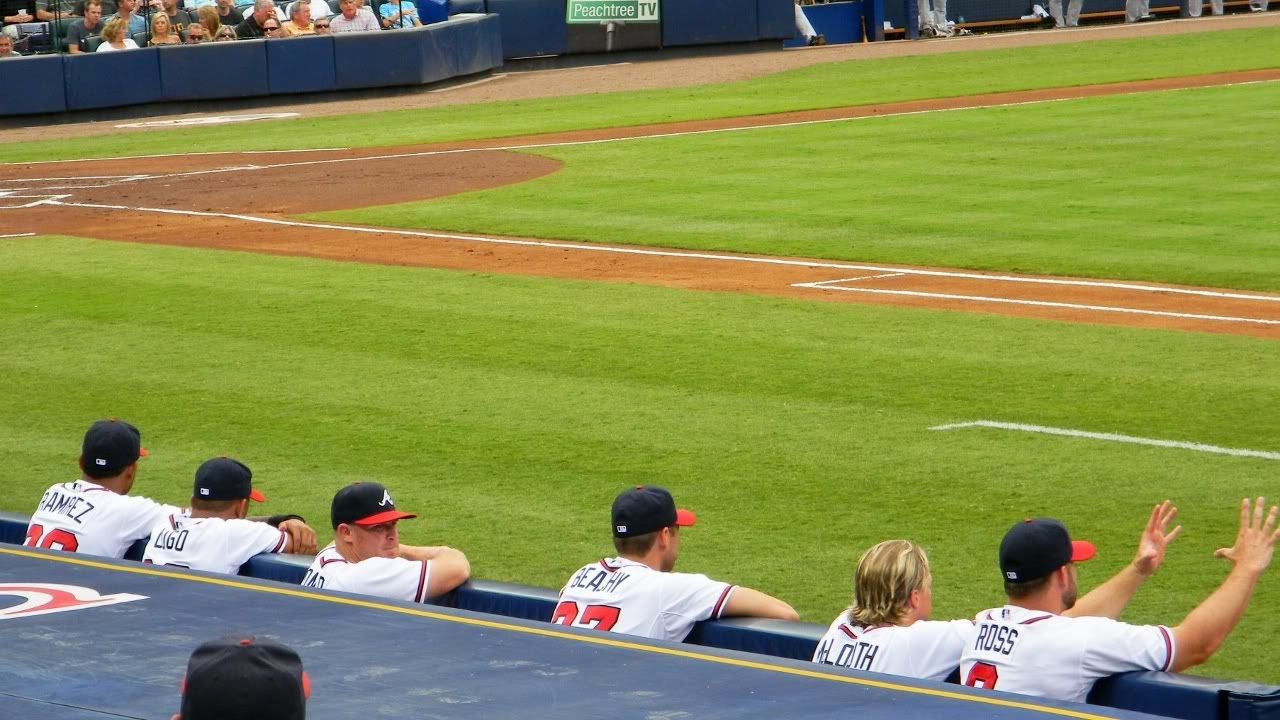 (keeping my first-thought caption to myself)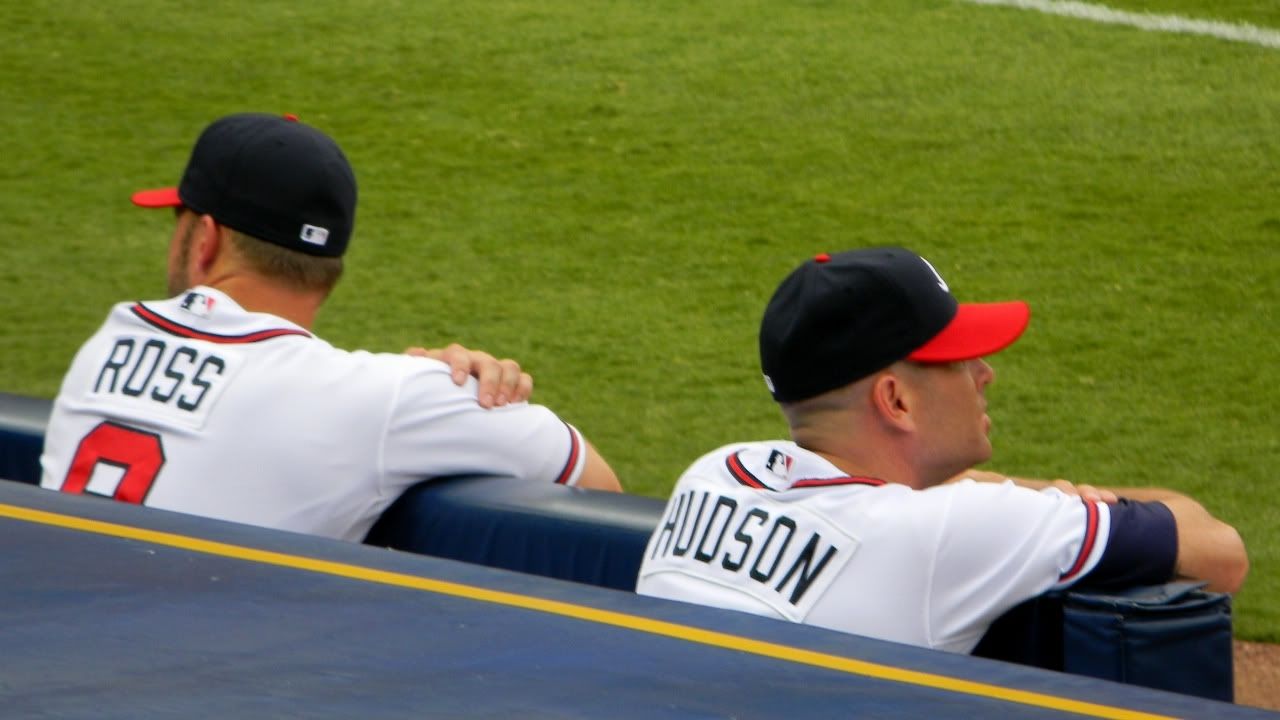 ❤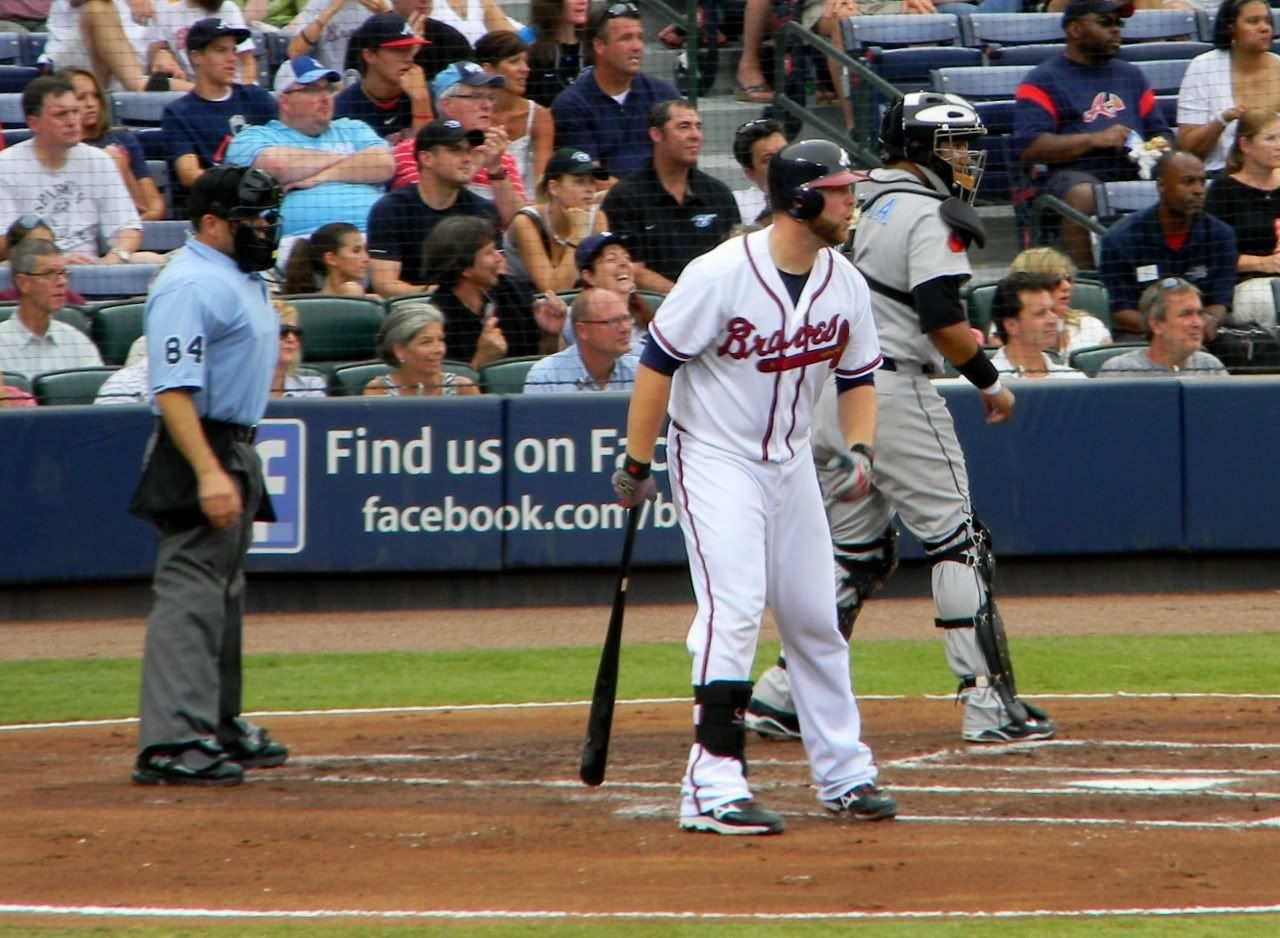 Awesome Mac face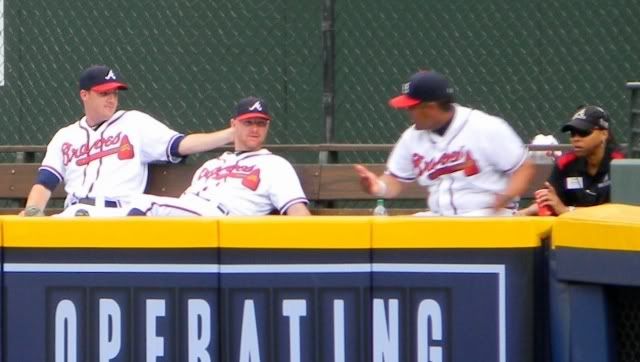 I like it when they touch each other, haha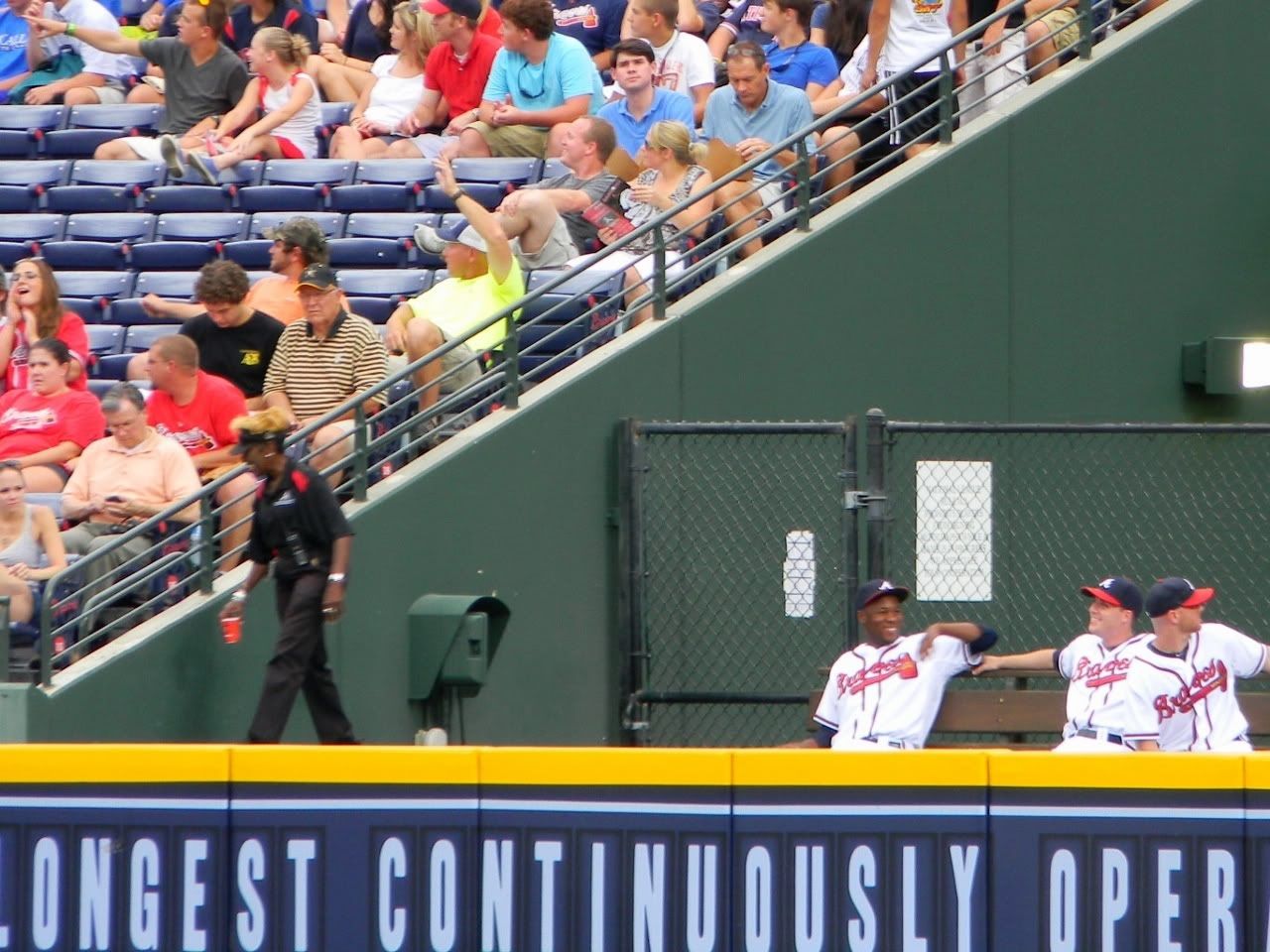 Aaah, my fave security guard was in the bullpen!
I love Faye. She hugs and kisses me every game. ❤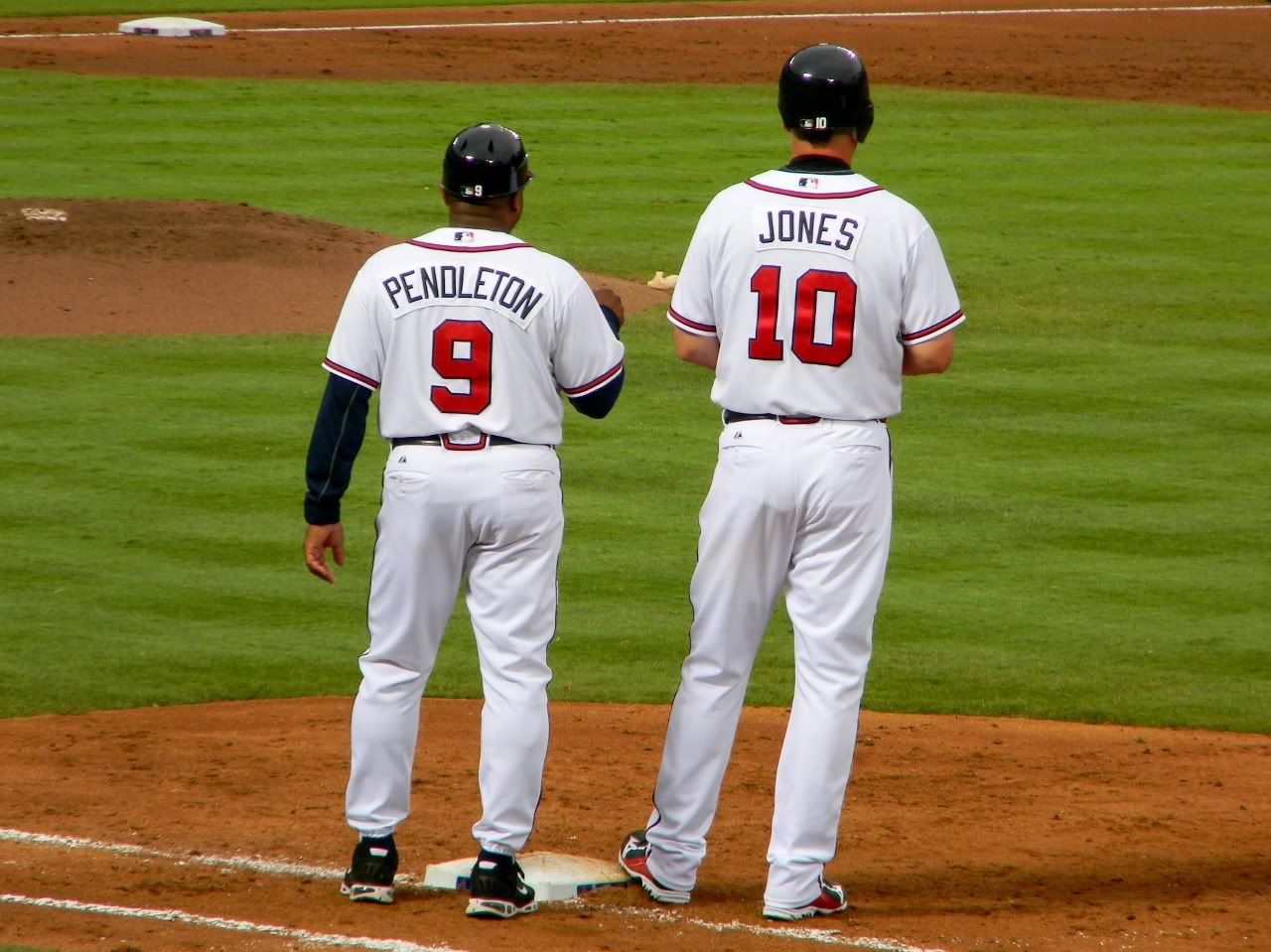 for Amanda
YAY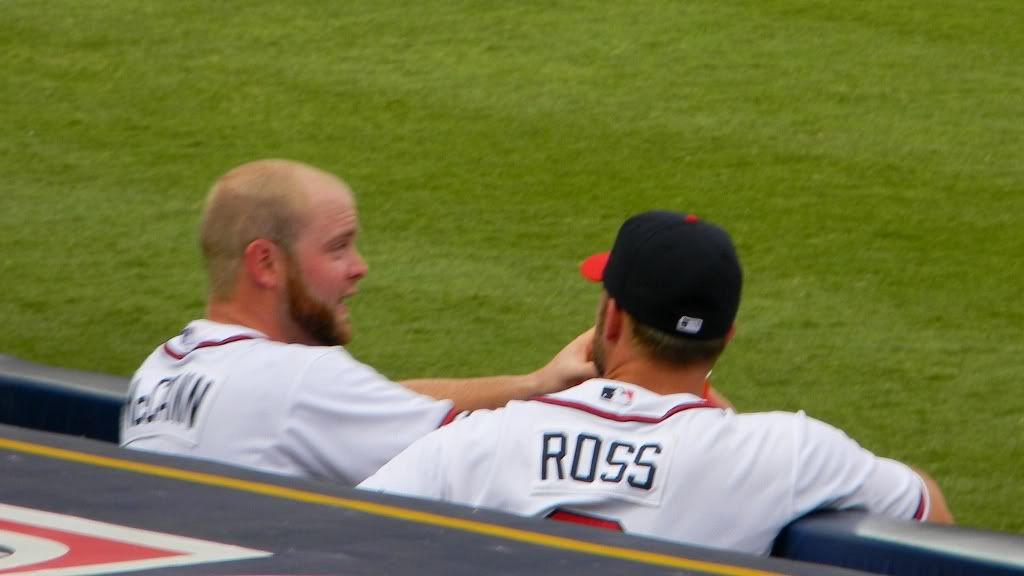 They always like talking about their big hits. :)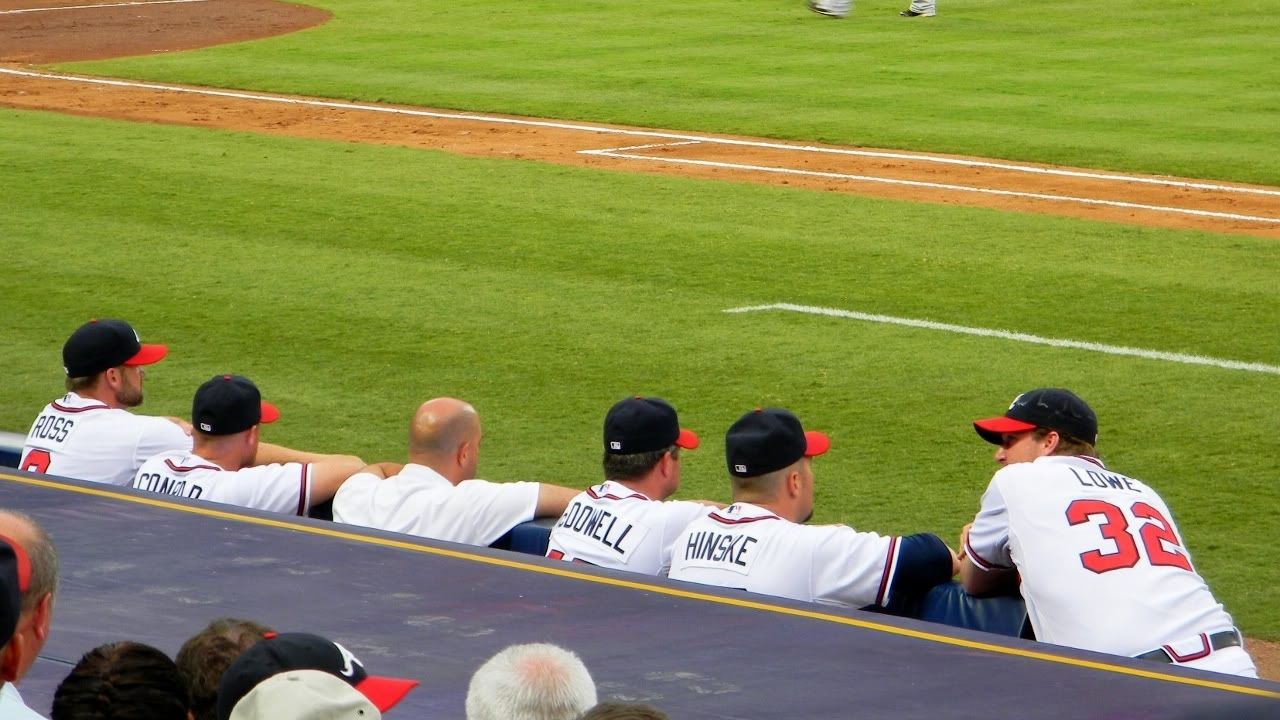 boys on the rail - enlarge and note the hats on the right
Love Alex's face here... and his shoes!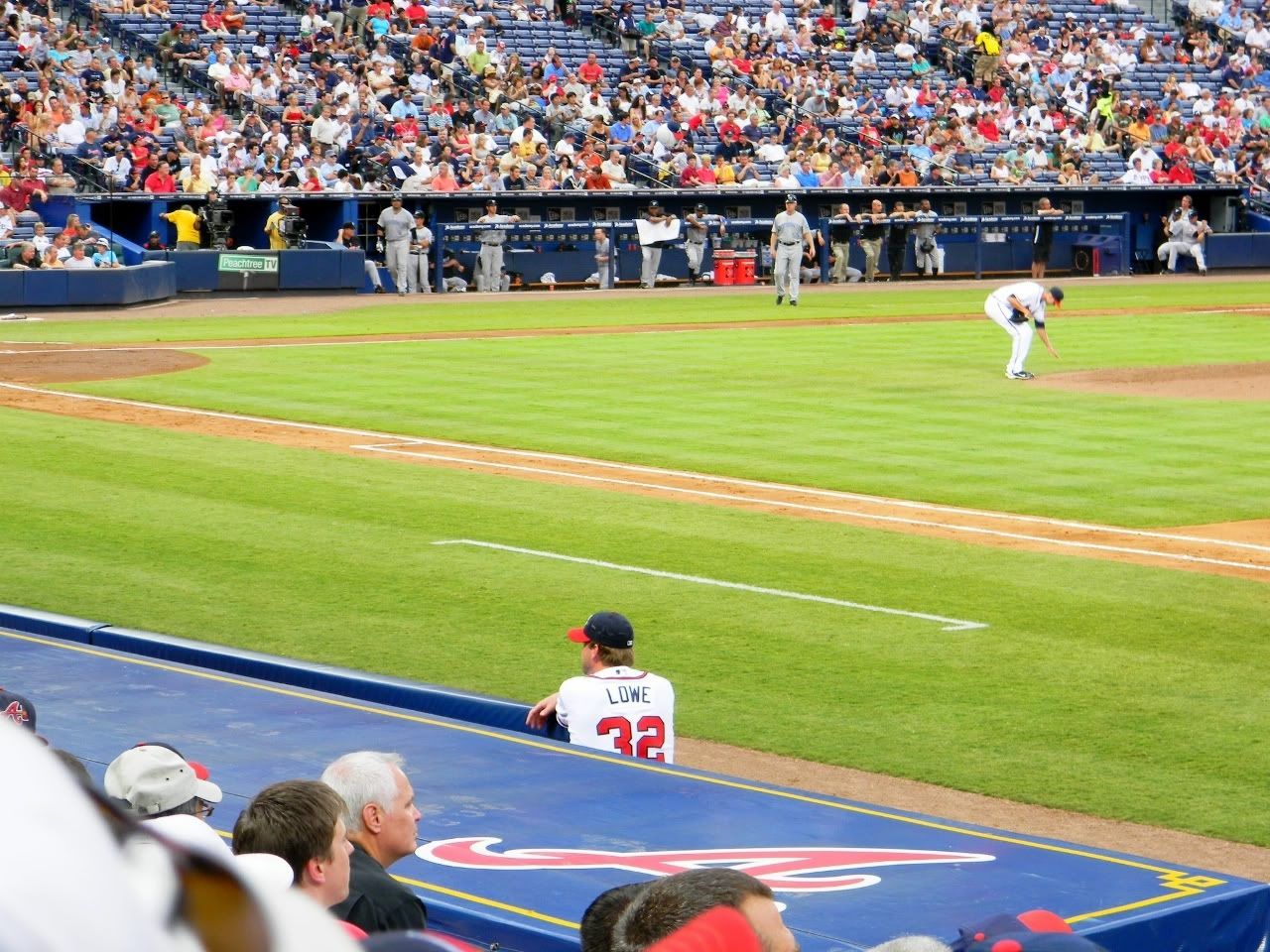 No one wants to play with DLowe?
Oh, here's Mac to rescue him from loneliness on the rail.
Oh, look who hit a double! I love pitchers hitting.
Mr. Heyward is a tall man.
Say: zep-CHIN-ski.
Oh Meds. We miss you.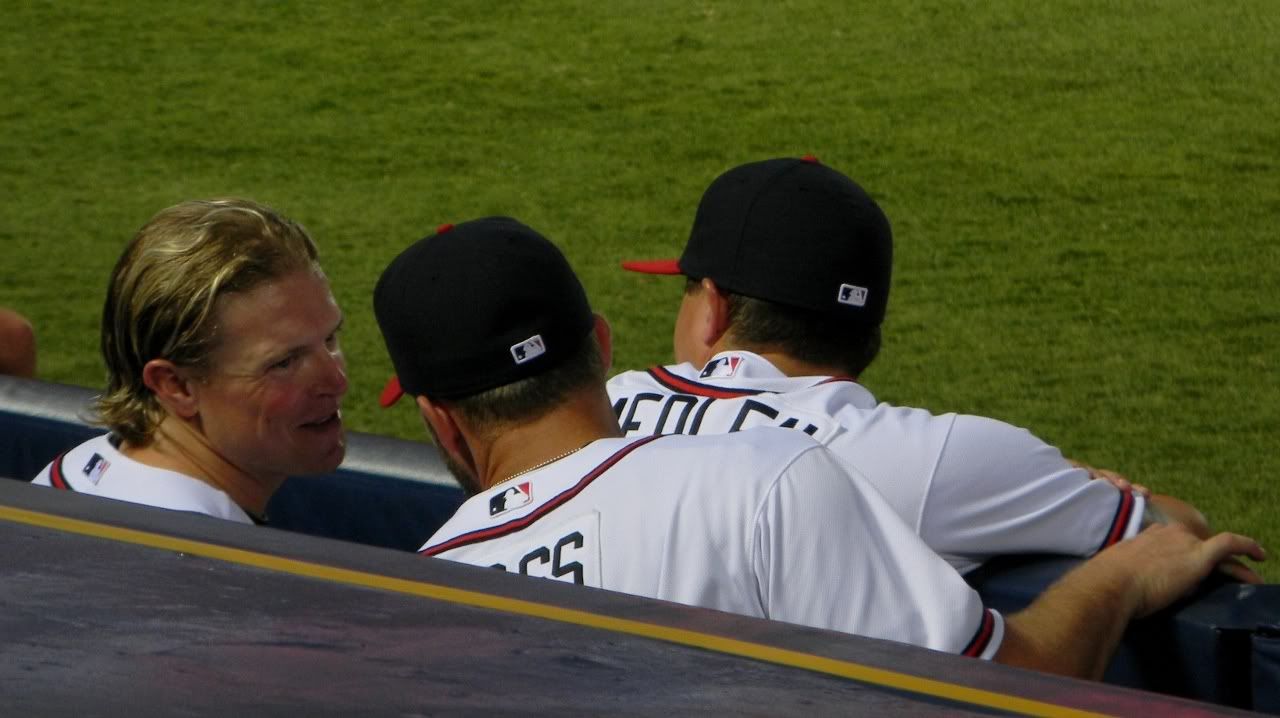 hair!
My last name would be almost as long as Rzep's on a jersey. I dated a guy for a while who had what I call "a phone book" last name. I think I stayed with him longer than I should have because of it. ;)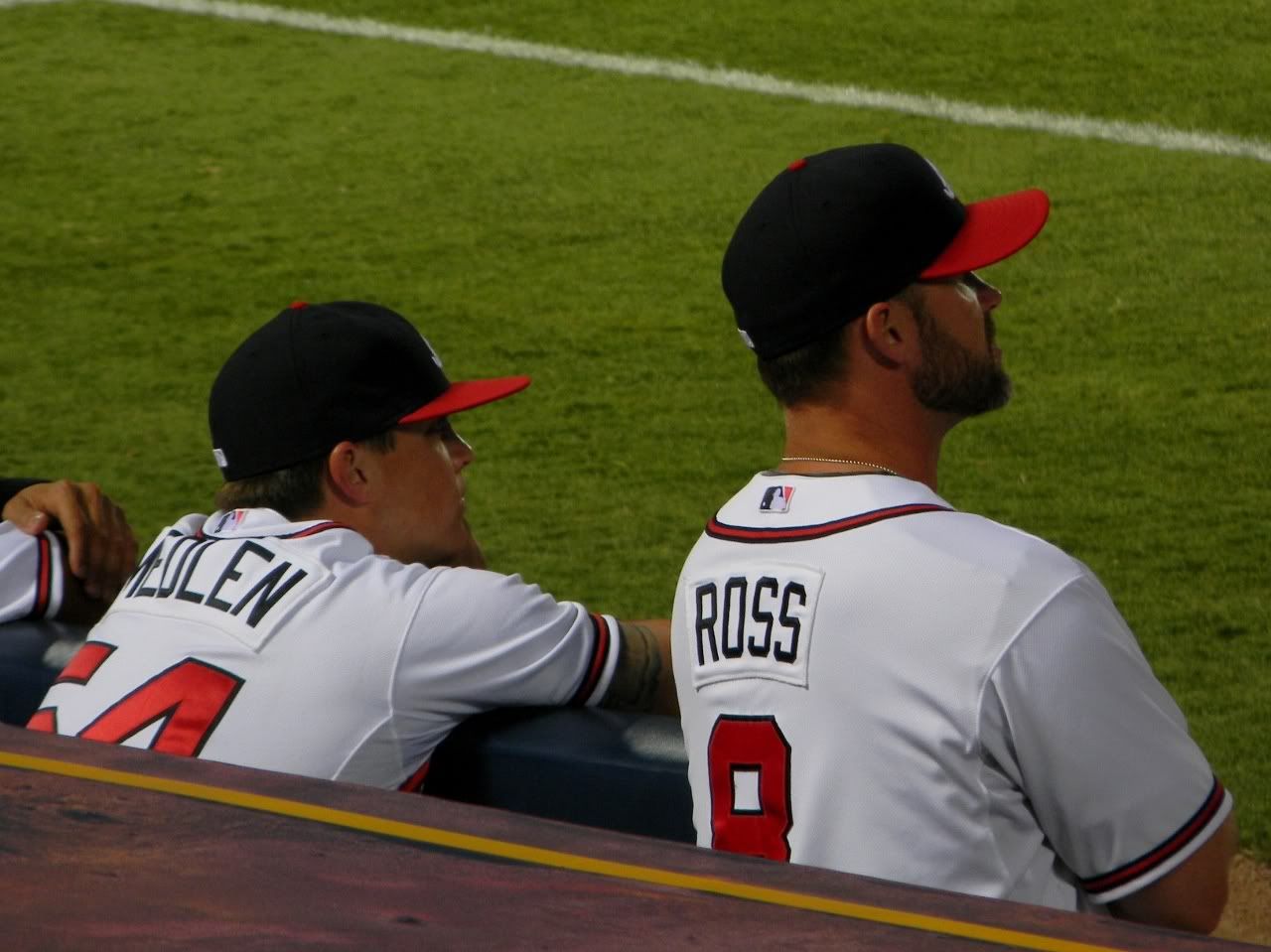 This is pretty.
I like Boss Ross on the rail.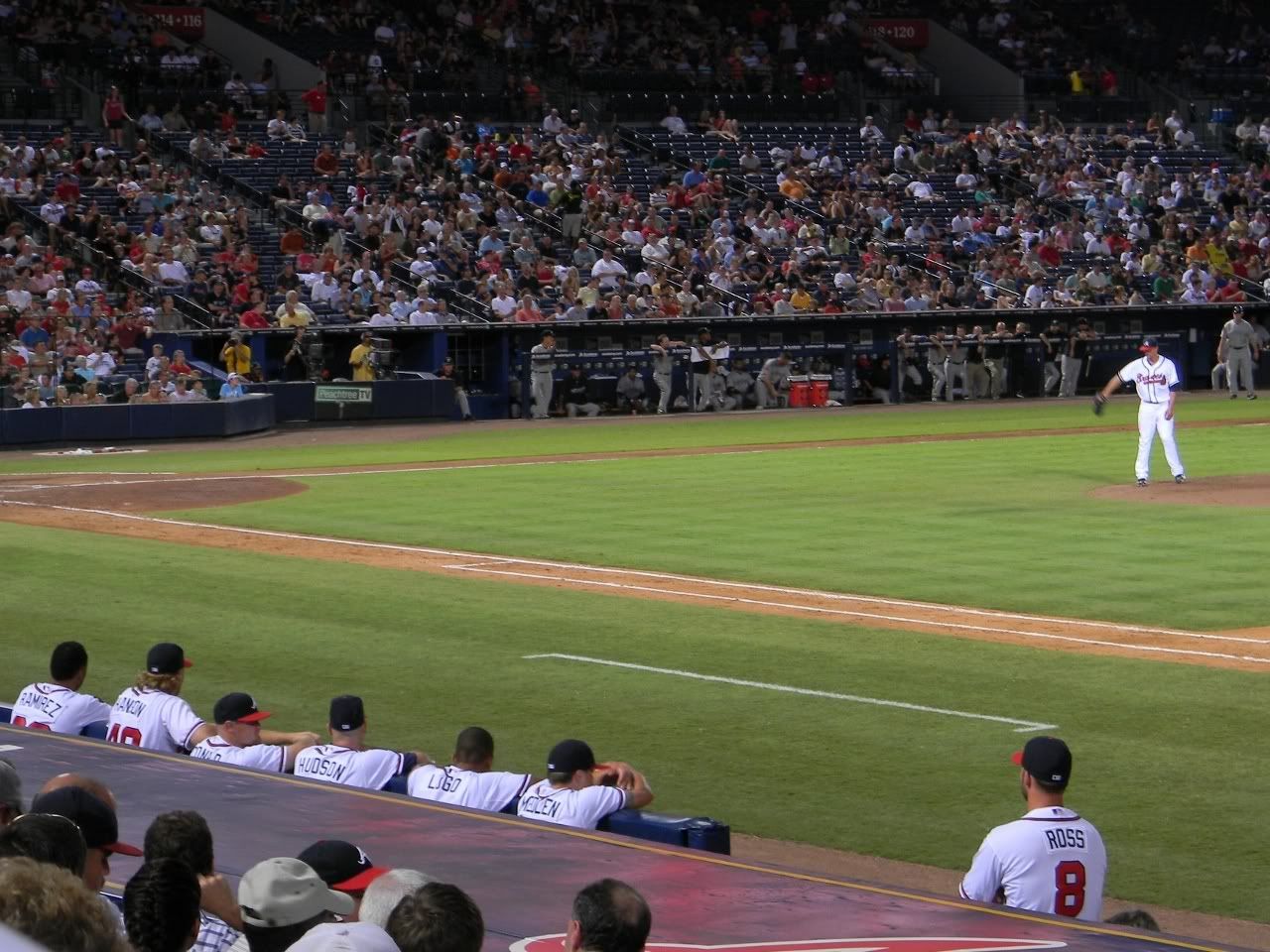 Supervising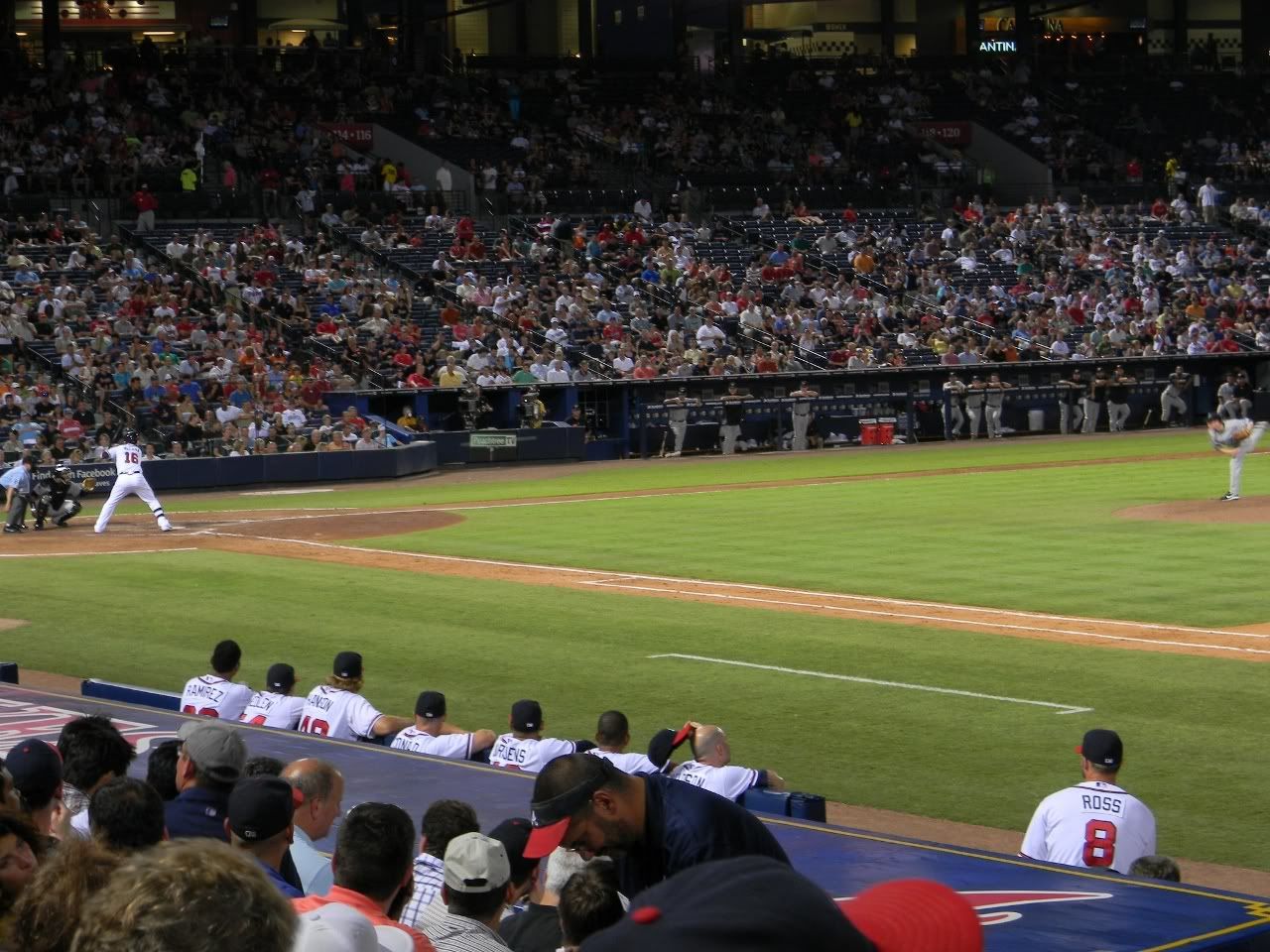 Watching his buddy Mac hit
My cousin and I got into a disagreement last night over whether or not Eric O'Flaherty is good-looking. I don't understand how she doesn't see it. She doesn't have to like the guy, but he is pretty much universally cute. Even straight guys I know will agree! Come on, Em! :D
See? Pretty.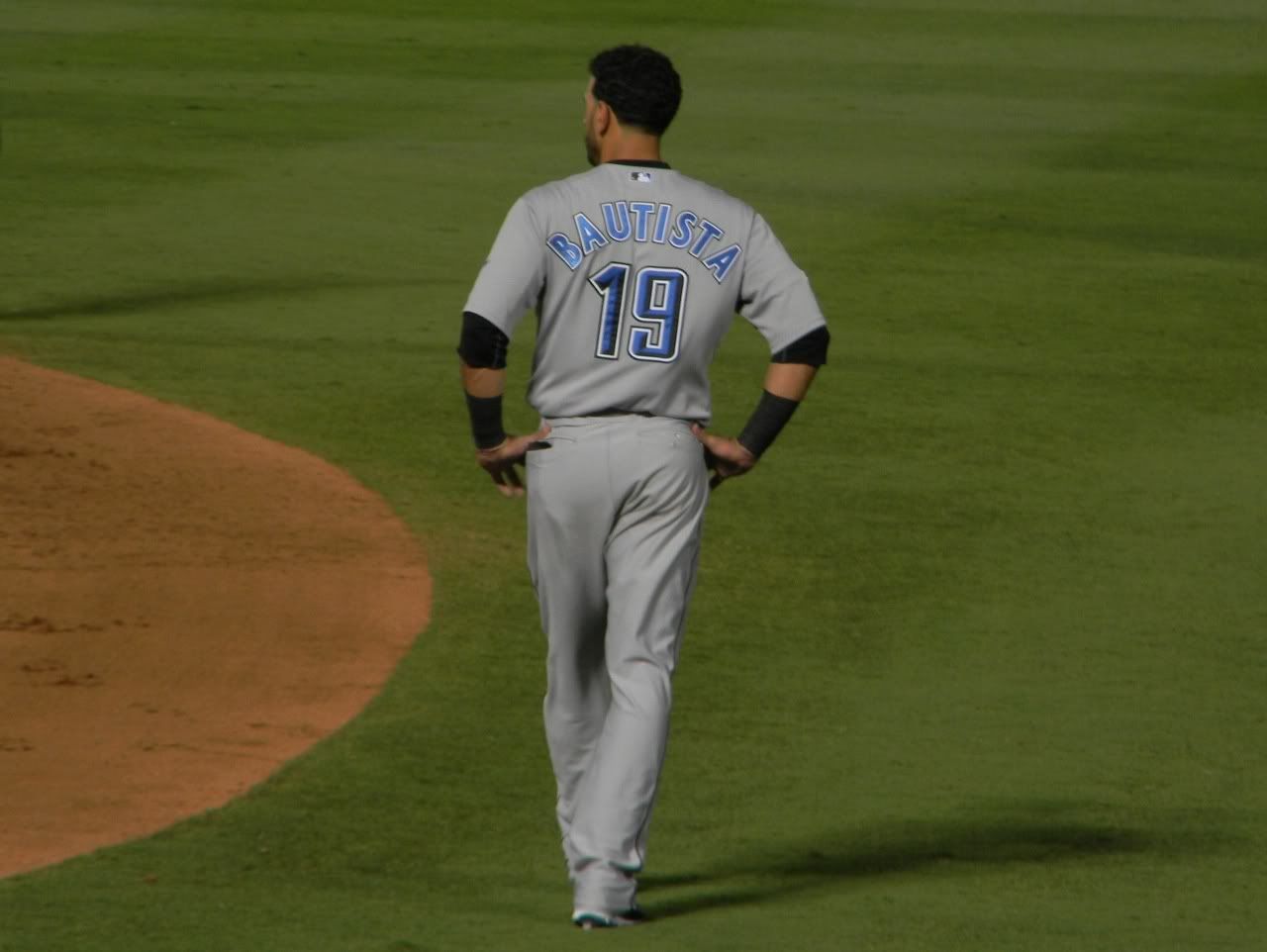 Joey Bats!
Former Brave Octavio Dotel pitching
For Alison ;)
This was almost the top spot picture. :)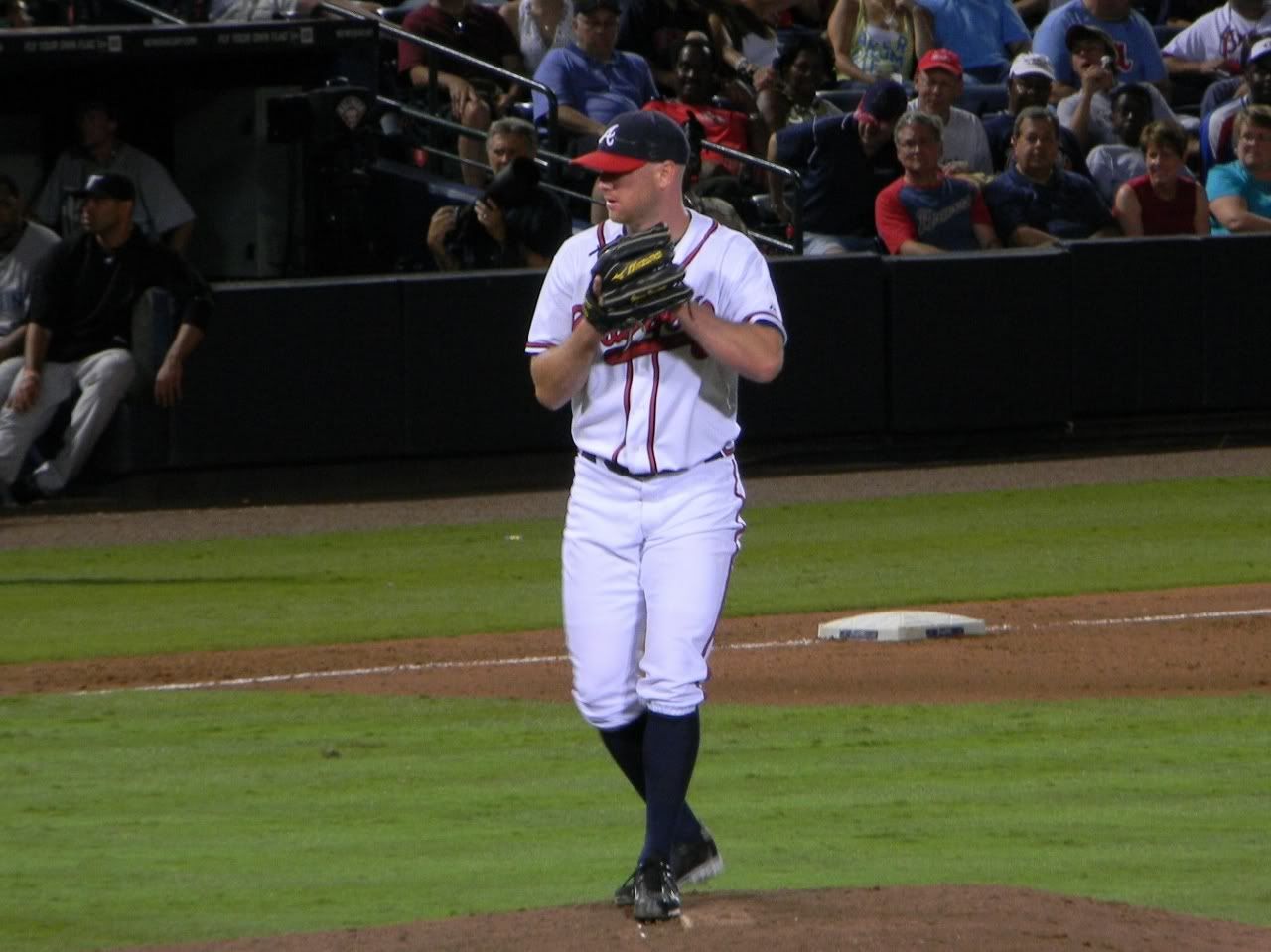 Socks up FTW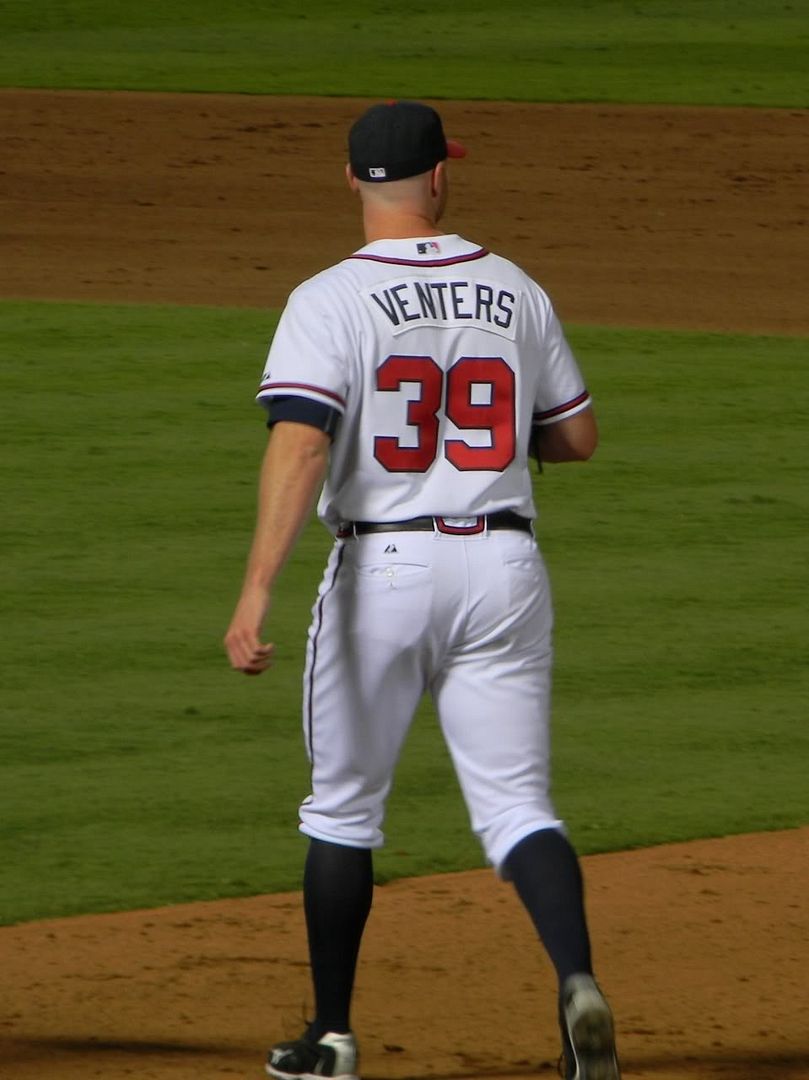 :)
Braves win!
Yeah baby!
Full album here.
What a fun game (and a fun series)!