[phone rings, I don't even say hi]

Lauren: Kimmie won National League Rookie of the Month!

Alison: Good boy!

Lauren: Good boy. :)


MLB Press Release

Kimbrel went 1-0 with eight saves and a 1.93 ERA in June over 14 apperances. In 14.0 innings pitched, the 23-year-old right-hander permitted three runs on seven hits with five walks and 25 strikeouts. Kimbrel tossed 1.0 inning in each of his games pitched during the month and collected a strikeout in 13 of the 14 outings, including four with two strikeouts and four three-strikeout performances.
Kimbrel collected his 100th career strikeout on June 27th, becoming the quickest pitcher in Braves franchise history to reach the mark (59.1 innings pitched). Kimbrel is currently tied with All-Stars Joel Hanrahan of the Pittsburgh Pirates and Heath Bell of the San Diego Padres for the National League lead with 25 saves. The 25 saves before the All-Star break sets a new Major League rookie record, surpassing the previous mark of 24 by Kansas City's Mike MacDougal in 2003.
How awesome for him! Here are a couple of pics from Saturday's game - love that he's our closer!
BP ~ 7.2.11
I need a better camera for candids like this. :)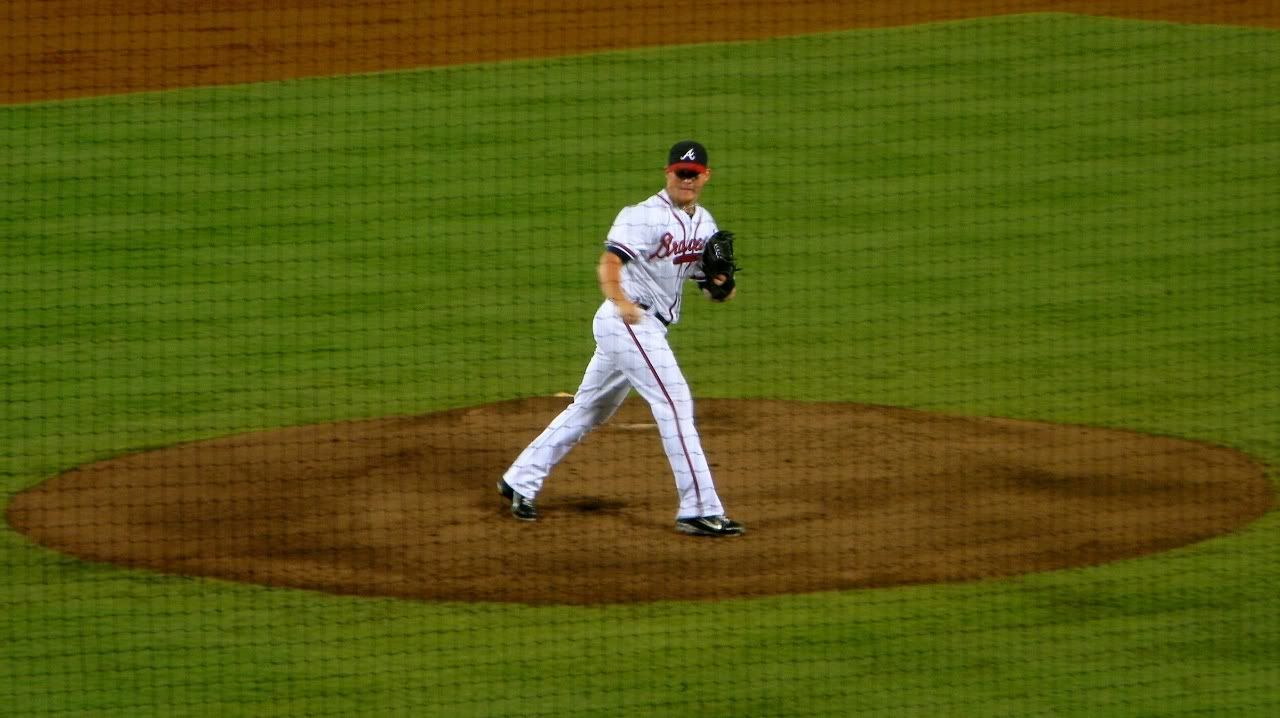 Top of the 9th ~ 7.2.11
Sitting behind the net is awesome for watching the game...not for pics.
Congrats, Kimmie! ❤