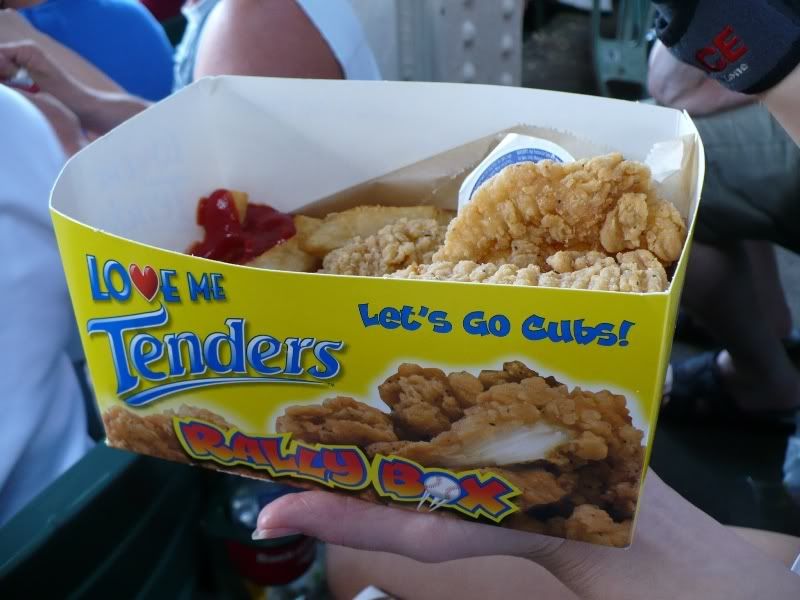 When I was
in Chicago last year
, my Chicago bestie Jen insisted that we not eat Wrigley hot dogs. "They're nasty," she said as she took me to Portillo's. At the game, we split some Love Me Tenders,
the official chicken of the Cubs
. Do we have an official chicken of the Braves? No? Well, I'll keep loving on these, then.
I'd heard about LMTs before (hey, my initials... funny), when blog reader Jennifer H. told me about all "her" Cubs wearing Love Me Tenders tees under their uniforms a few years ago. Hilarious, right? I love it when they wear fun stuff under their unis, and I love it when friends send me pictures...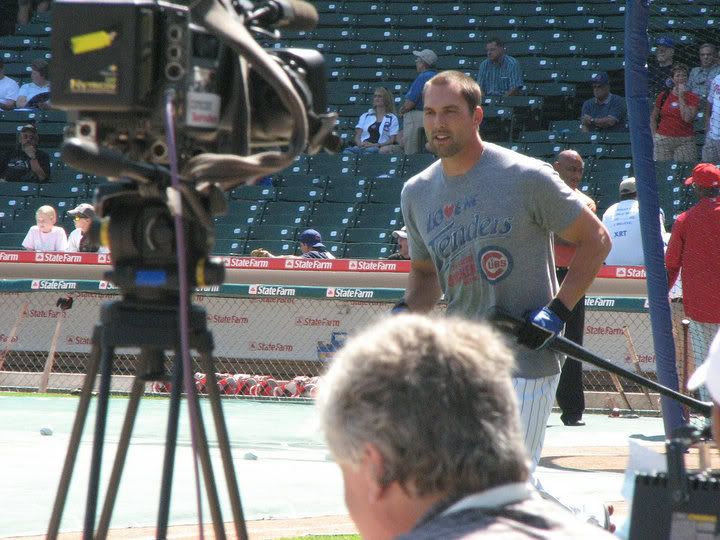 Here's DeRo (

❤

) in a LMT tee!
I tweeted at the time about how I wish I could have one of these tees, and over a year later, I got a DM from the Love Me Tenders account. Do I still want a shirt?
Um, yes. Please. Thank you!
They sent me four. FOUR! I kept the medium (which is a little snug - I usually wear a unisex large) because it matches DeRo's shirt and the navy extra large because it was so adorable. Sent the large to Pam and the small to Jen. Here's Jen modeling hers, and all four shirts! (Sorry about our awful cameraphone quality!)
Thank you!!
I am in love with these shirts. If the Braves ever have an official meat I'll share as soon as I hear about it. ;)
More info on Love Me Tenders on their
website
and through their
Facebook
and
Twitter
accounts. They really are delicious!
Thank you, Love Me Tenders!!