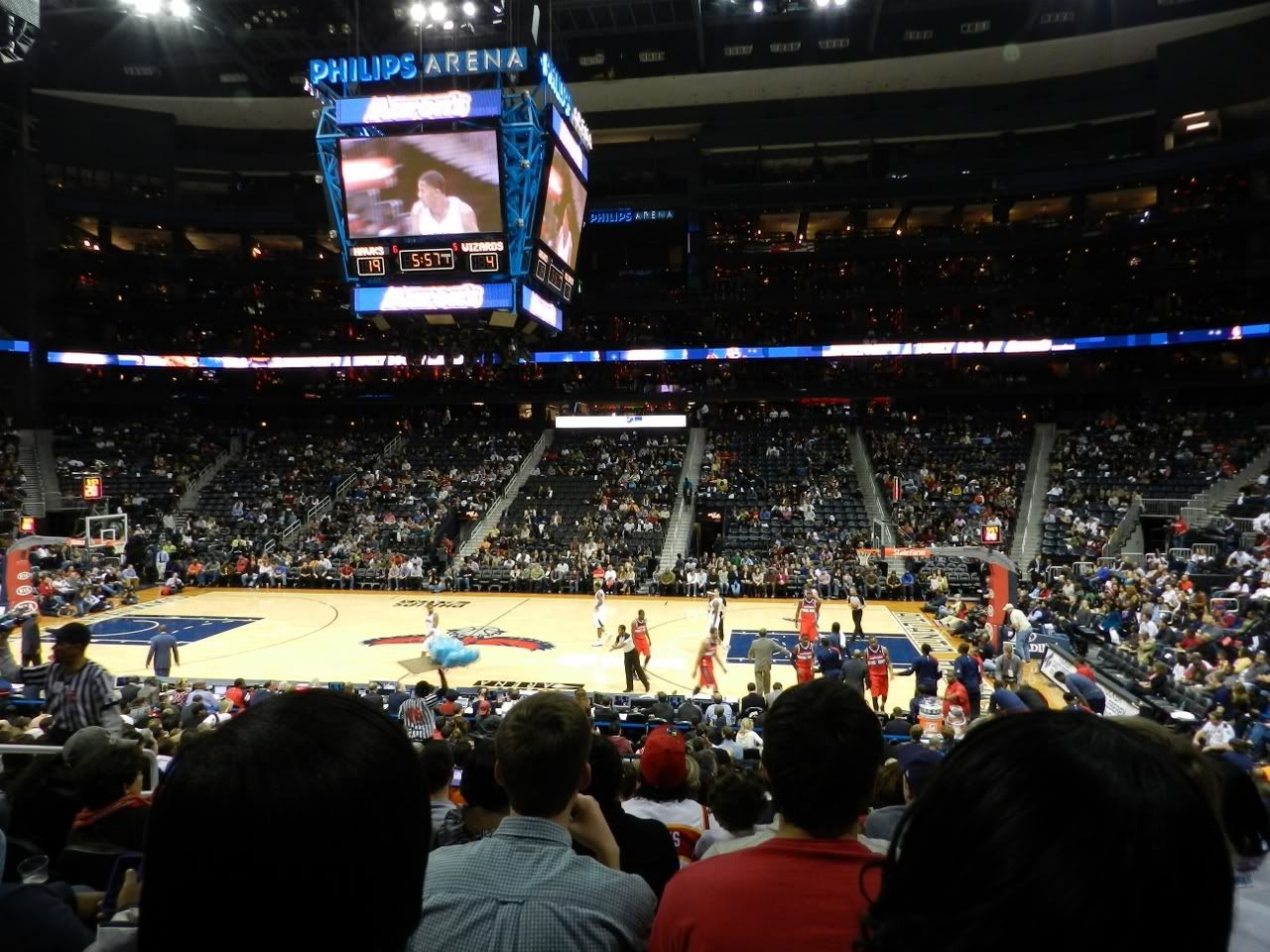 Let's! Go! Hawks!
It's not a secret that during baseball hibernation I enjoy a basketball game now and then. I didn't grow up in a football family, but my family is pretty good at basketball.
So this happened: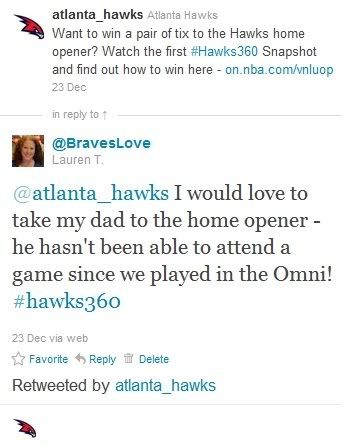 true story
And I won! Deddy was all excited, I reminded him what Hawks colors are (and he wore a nice red corduroy shirt and navy jacket), and I even convinced him to meet me at the MARTA train station closest to him. He was born at Crawford Long, grew up on the Westside (for real - Hollywood Road, English Avenue, etc.) and somehow had never ridden on the train. Or any train. Adventure!
The tickets were great, about S rows up from the Wizards bench in the lower level. Here are some pictures... most of them didn't turn out well. My camera isn't as good with motion shots as I'd like.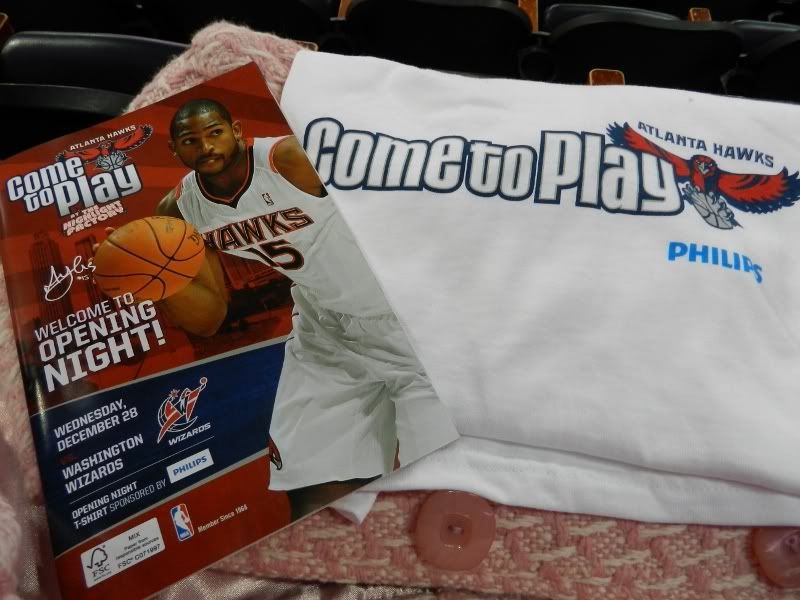 They gave us a t-shirt!
Some old guys sang the National Anthem. Dad liked that.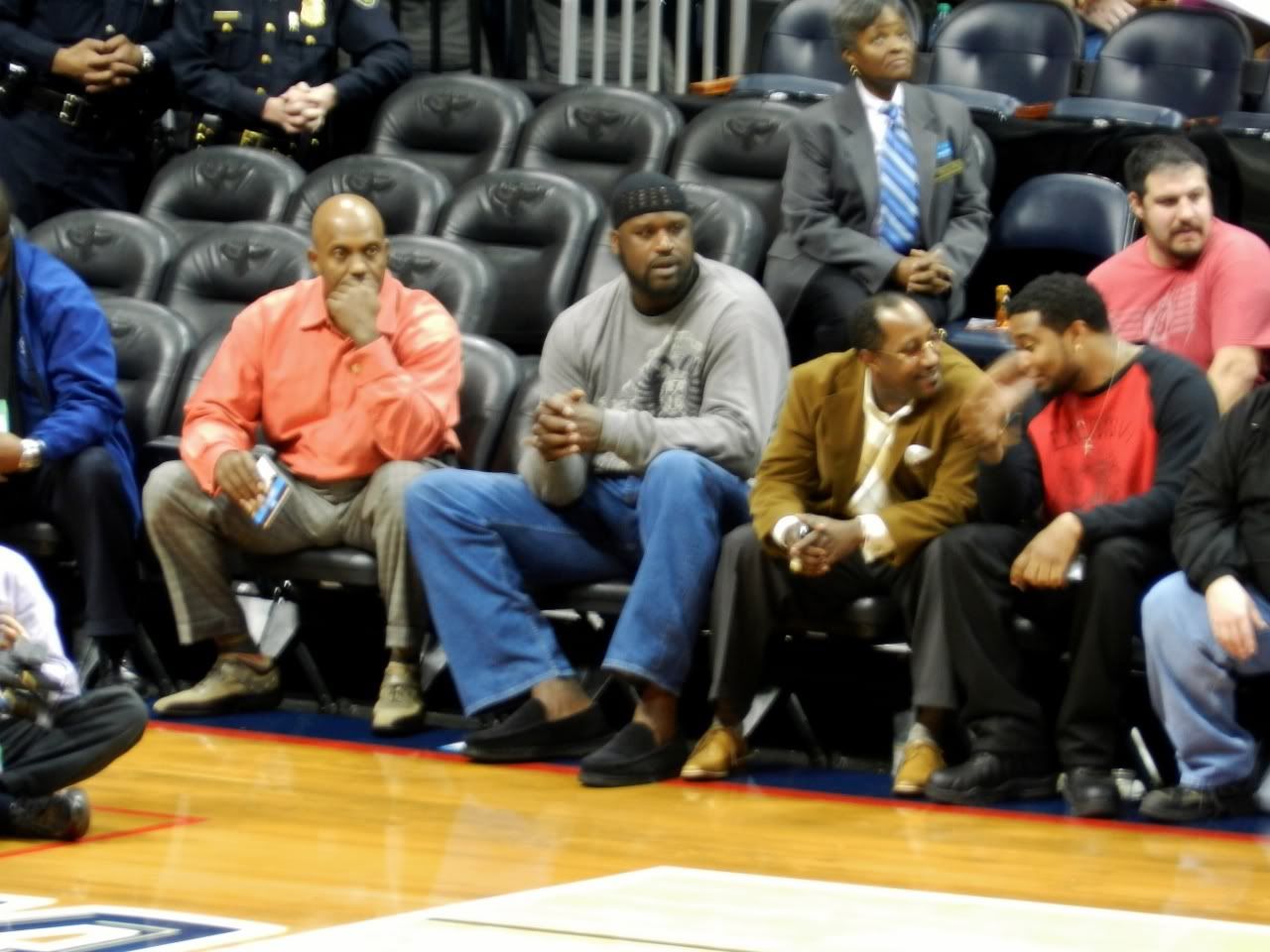 Hi Shaq! During the Kiss Cam, they put him on the jumbotron and he licked the head of the guy in the mustard coat. Gotta love it.
Jerry Stackhouse welcoming everyone to the season. He didn't get to play.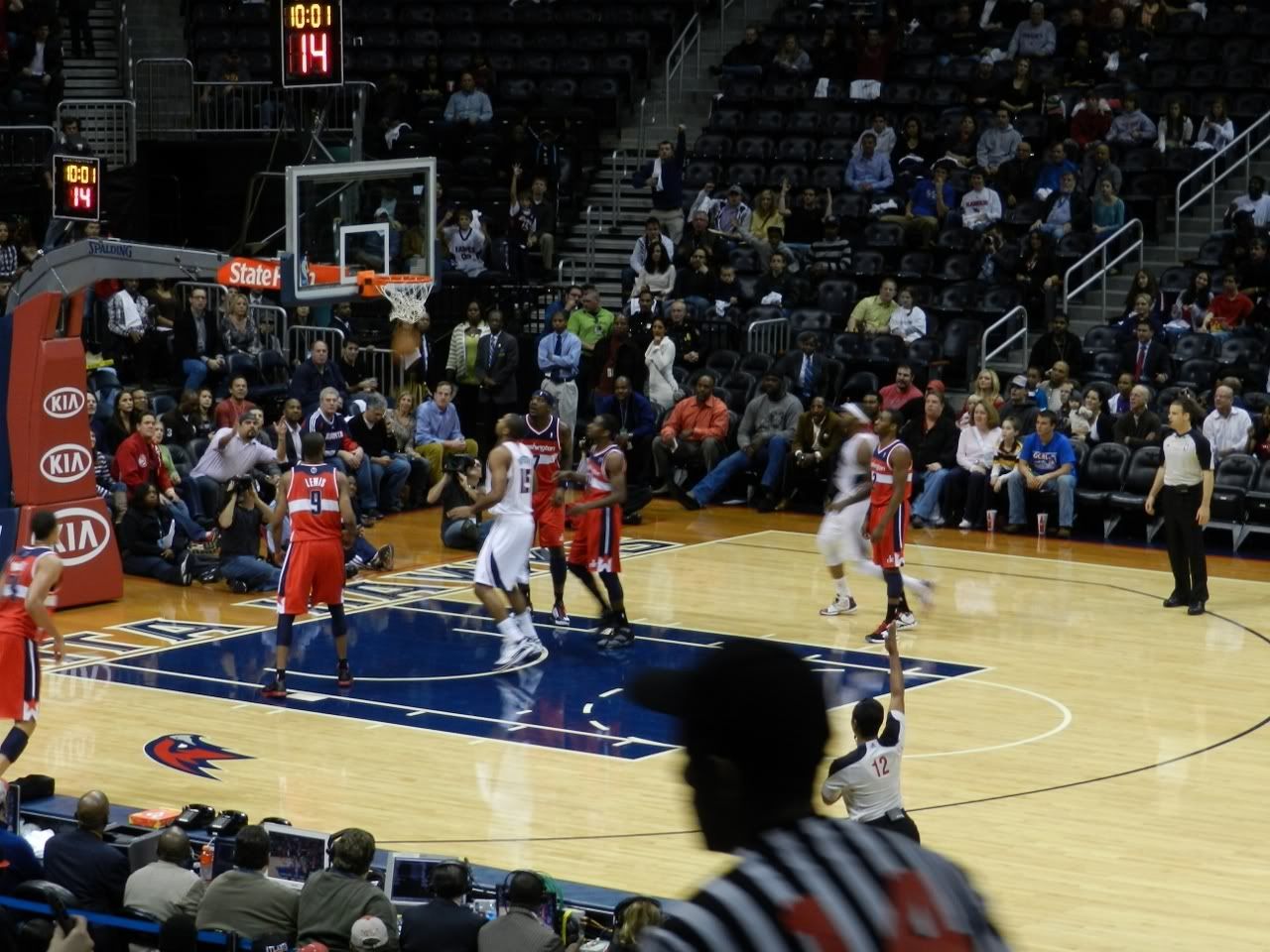 swish!
I like the home whites, but the red ATL are my fave uniforms.
Not "retired NBA star", no. He's a "TNT analyst".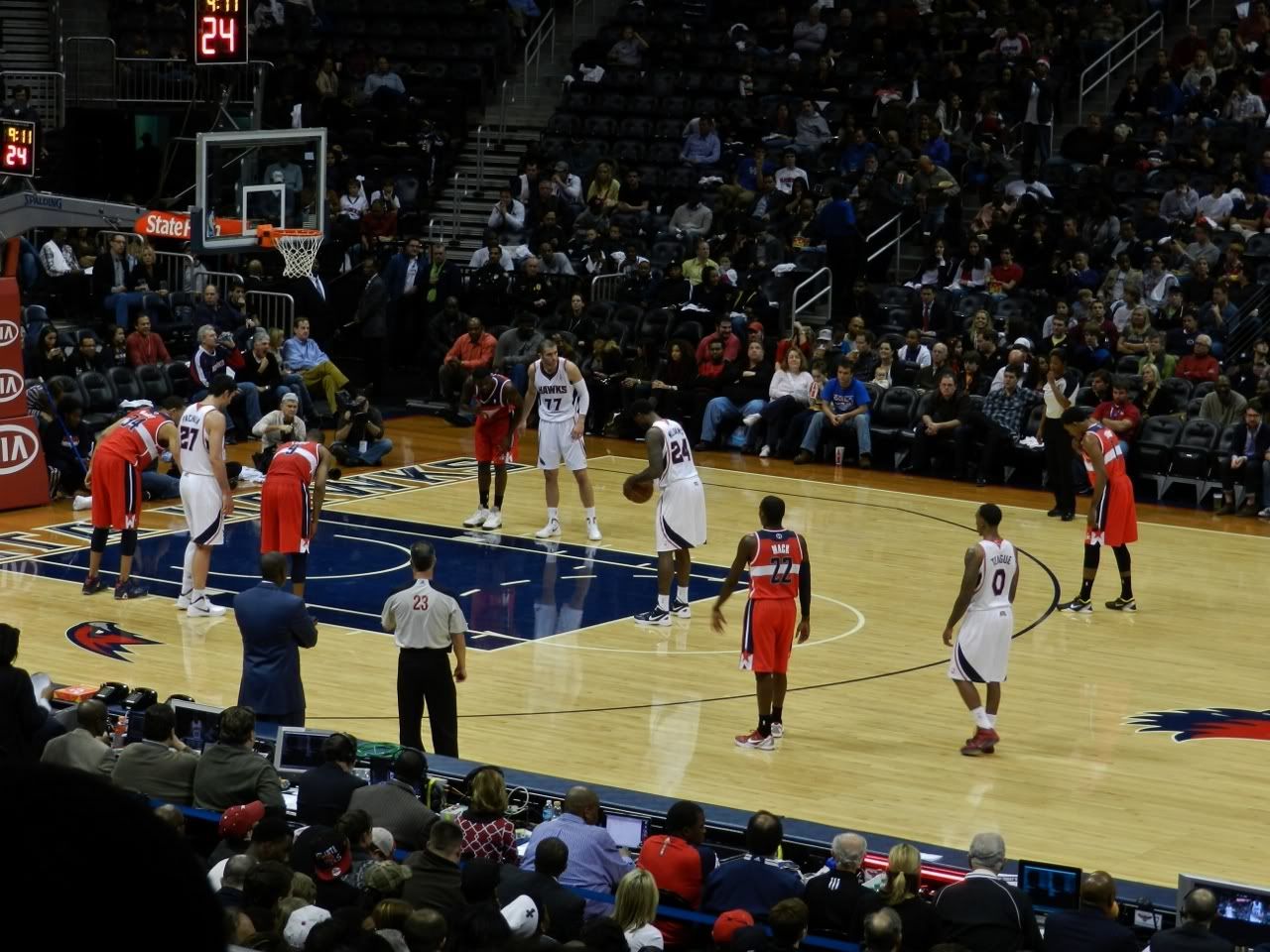 Marvin Williams taking his free throws
"Dear Lord, please bless me to dance well enough so some rich man in the audience will marry me. I can't do this forever! Amen."
(Sorry, Cheerleaders - this pose was too easy.)
Score at halftime ~ Hawks promotional line of the year
Marvin takes his shot after a technical. Oh wait, who's that in the AFFLICTION shirt in the background?
Oh, it's Mr. and Mrs. Chipper!
(No, I didn't spot him first - the jumbotron showed him to us.)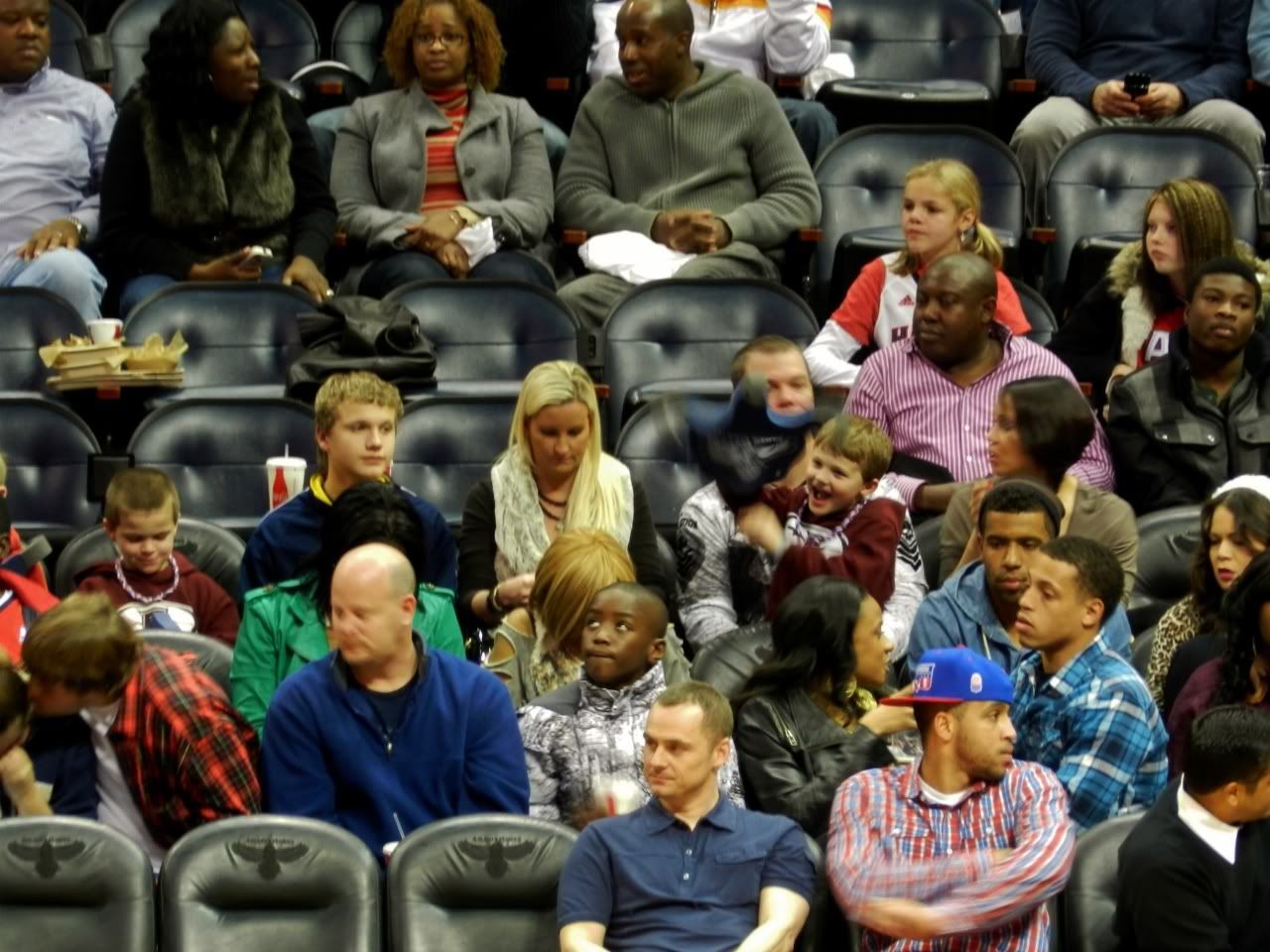 There were a few kids with them - this one sat on his lap for a little while and they laughed a lot together. Cute.
See? My action shots are so blurry.
Air H-"air"-y walking up the stairs, bopping fans with his giant blow-up hand
There are more cheerleaders than Hawks. Maybe twice as many?
One of the Hawks in-game entertainment guys is SkyHawk. He does acrobatic slam dunks and dances for the crowd. Please enjoy: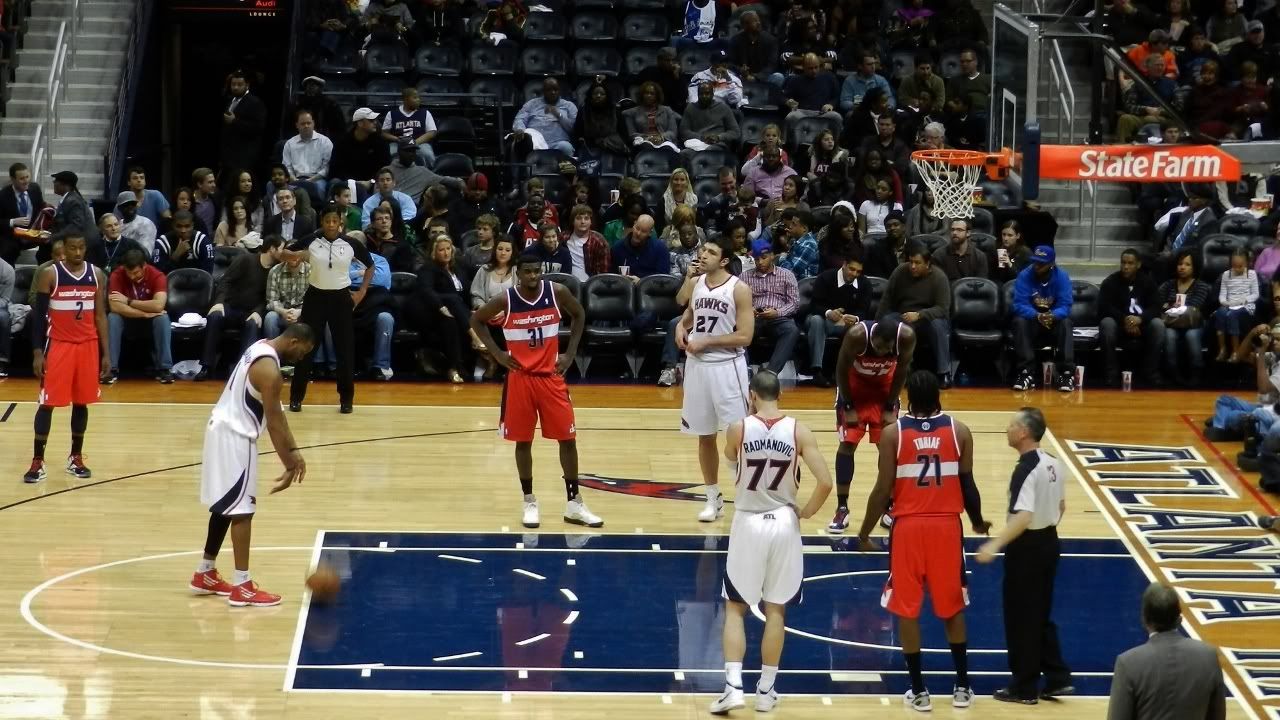 thud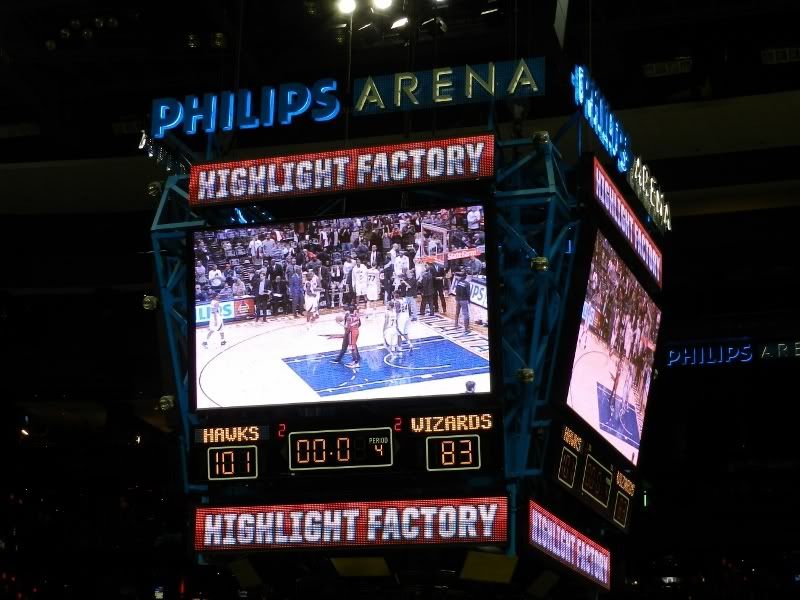 final score!
The Hawks haven't trailed in a game yet. Awesome!
Next game, I hope to get to see Tracy McGrady play more, Jerry Stackhouse play
at all
, and more Marvin! He's my fave. :)
Full album here.
Thanks again for the tickets, Hawks. We had a great time!