Yesterday afternoon I skimmed some magazines while watching football, and check it out -- our Braves are everywhere! (Click to enlarge, as usual)

From the latest Sporting News...



(Tommy's legs are suspiciously tan, no? Must be all those mornings on the golf course!)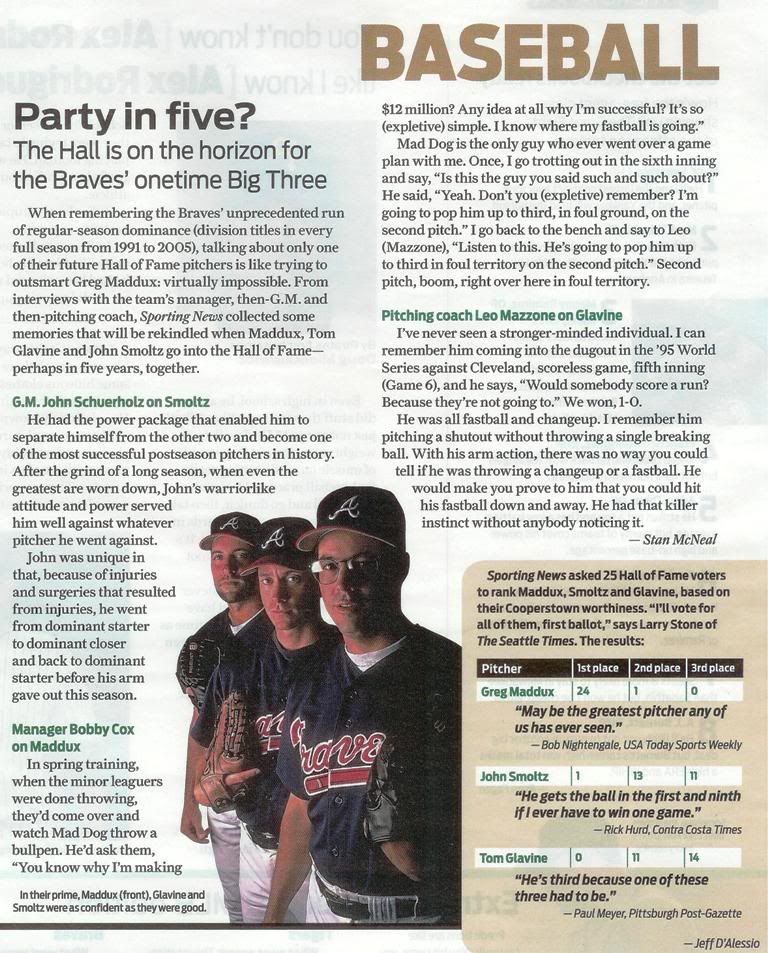 From the latest ESPN the Magazine...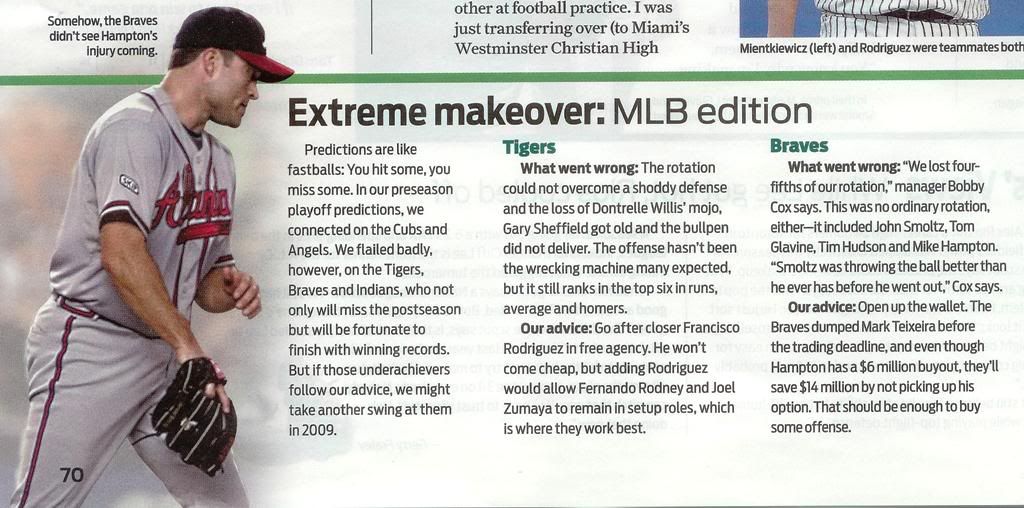 and some non-Braves stuff in ESPN the Magazine that I found interesting: a fun pic of DeRo and Stephanie from Top Chef comparing stadium food in Chi-town...