Reader Amanda shared this commentary on this year's rookie hazing...

We got a short word about the rookie hazing, Big and Little had to wear speedos and walk thru the hotel lobby and KK and his interpreter dressed as ninjas to go thru the airports from ATL to NY. Yawn. No wonder we didn't get pics!
Hee hee, speedos. Thanks for the info, Amanda, and if anyone has more info or pictures, please let us know!
ETA: Here are two pictures from Leann! The first is Gorecki and the second is Medlen and Hanson. Click to enlarge! :)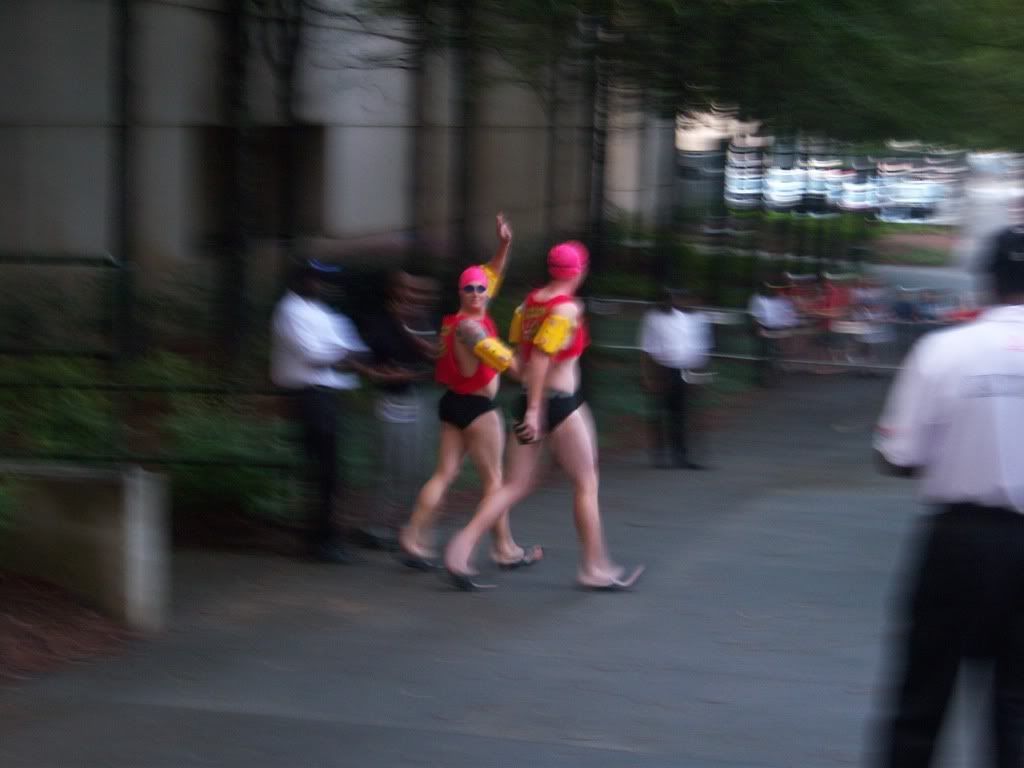 Quite the minimalist look this year, huh? ;) Thanks for sharing, Leann!
ETAA: Here's a picture from Crista! They really ARE holding hands, hahaha!
Thanks, Crista!