Not much to say about this game -- we were no-hit by Ubaldo Jimenez (as mentioned earlier) and Jenna and I weren't paying much attention the game, too busy talking about the day's earlier events. Here's the full album. Most is self-explanatory, but I'll highlight a few things below...

There's a reason I call him "Tiny Dancer" - here's Medlen literally slapping his knee during some bluegrass in BP: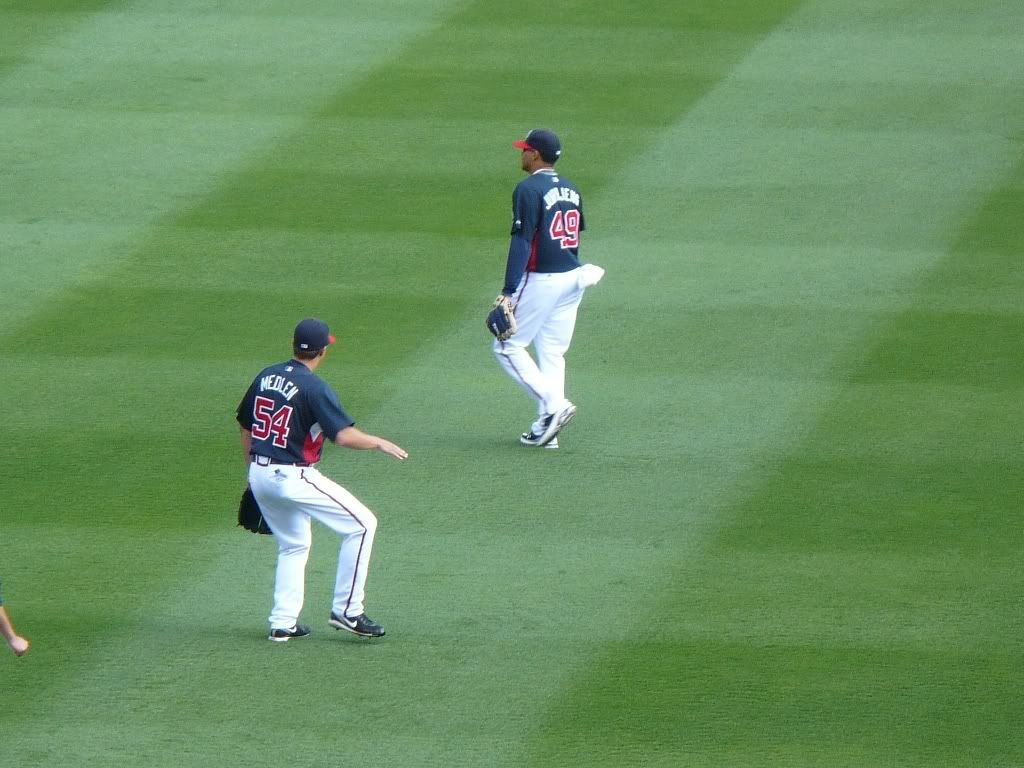 Jenna and I discuss the running of the bull...pen, and where her "boyfriend" ;) Hanson is:




Marteen and Rockies friend Carlos Gonzalez from Venezuela (Maracaibo, according to MLB)...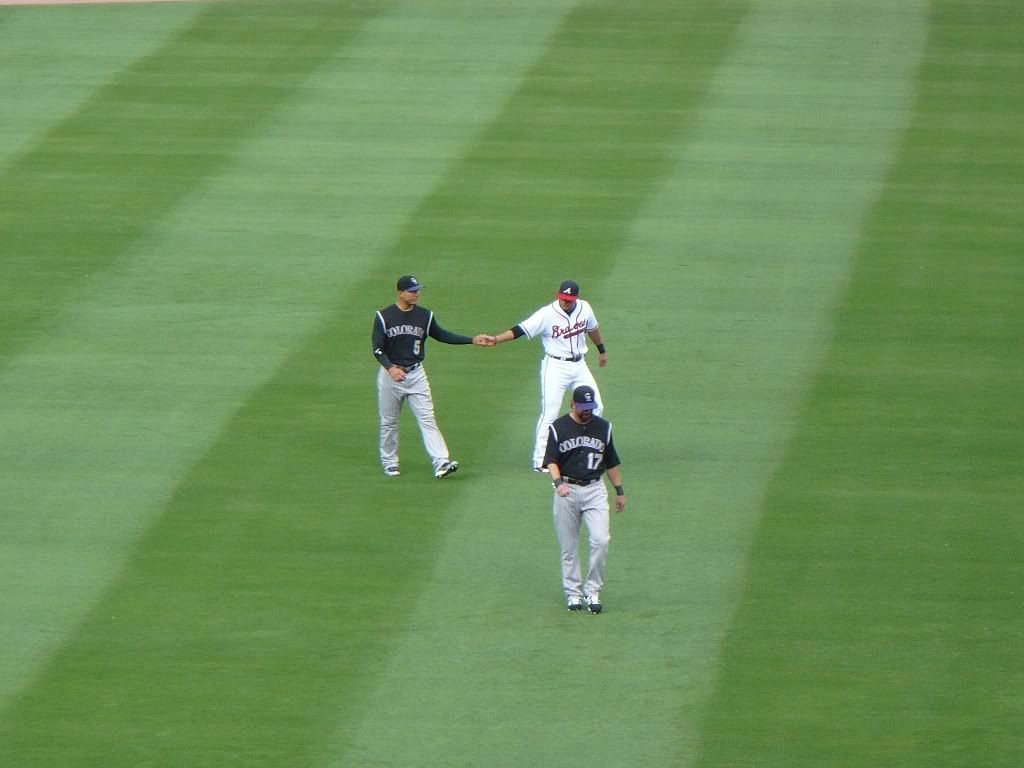 And finally, tonight was Jonny Venters' Major League debut, and he was really great! I tweeted that I liked how he wears his socks up, and I hope he will continue to do so. Keep JoJo down! Keep Jonny (and his socks) up! :)