One of my infinity faves waved this, then tossed it to me in BP! What a nice surprise - thanks!
Short post for game 1 of 3 in three days. I took little SJ early, thinking she'd like to watch "Bwian McCann" and "Fweddie" in batting practice, but after she ran all the way down to the wall and couldn't see her husband-to-be (ha), she was only interested in drawing Hearts in the program. Did she want to look at the other players? "NO!" You picked a spot right behind Jonny and Fweddie; you like both of them. Don't you want to watch them catch some balls? "NO!" Ooookay then. Practice your hearts. Before BP was over, a nice man in the stands gave her a home run ball he caught, and she thought that was the best thing ever. :)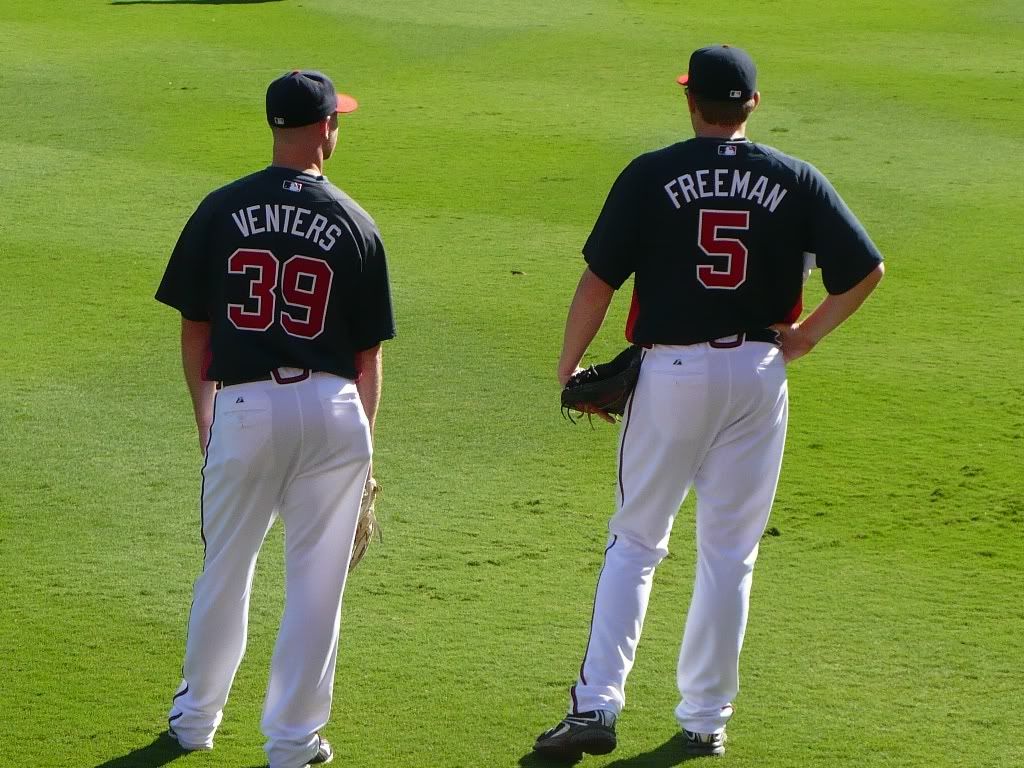 "Five for Fweddie!" He turned and smiled at that. He was not amused at the couple beside us who never shut up, the man talking at him about his Gwinnett stats and the woman repeating, "I JUST LOVE YOU FREDDIE," over and over.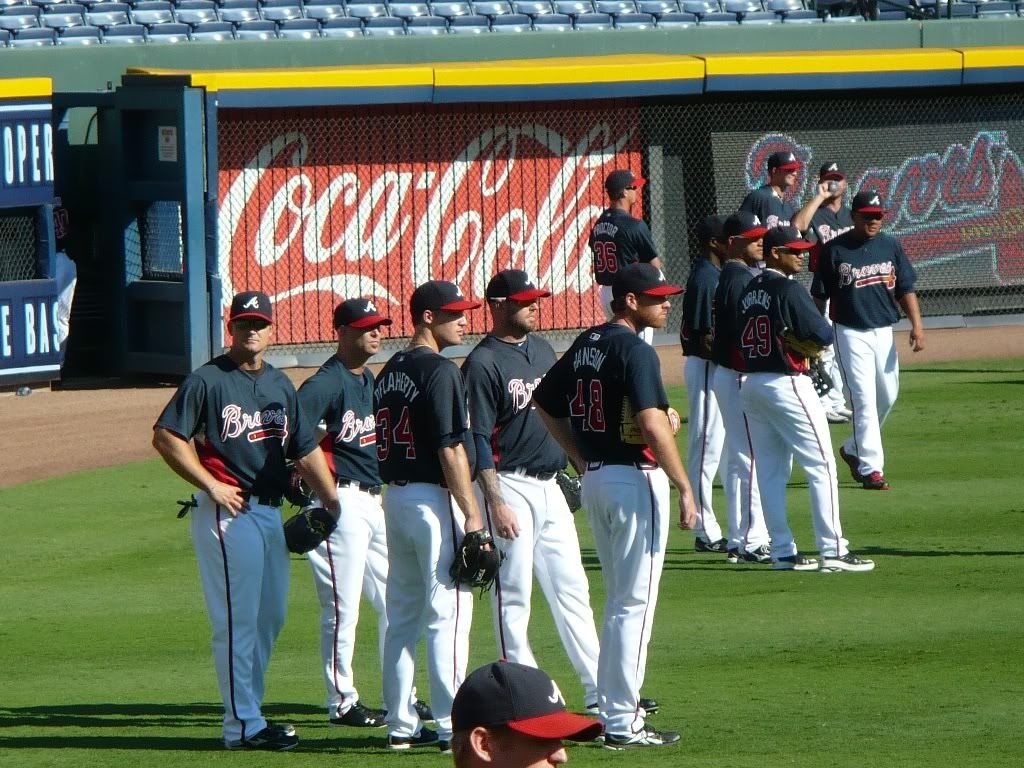 I think I've mentioned before... #8 likes to look at girls in the stands. ;) This pic was an accident - I was just snapping random group shots and didn't see it until after I got home.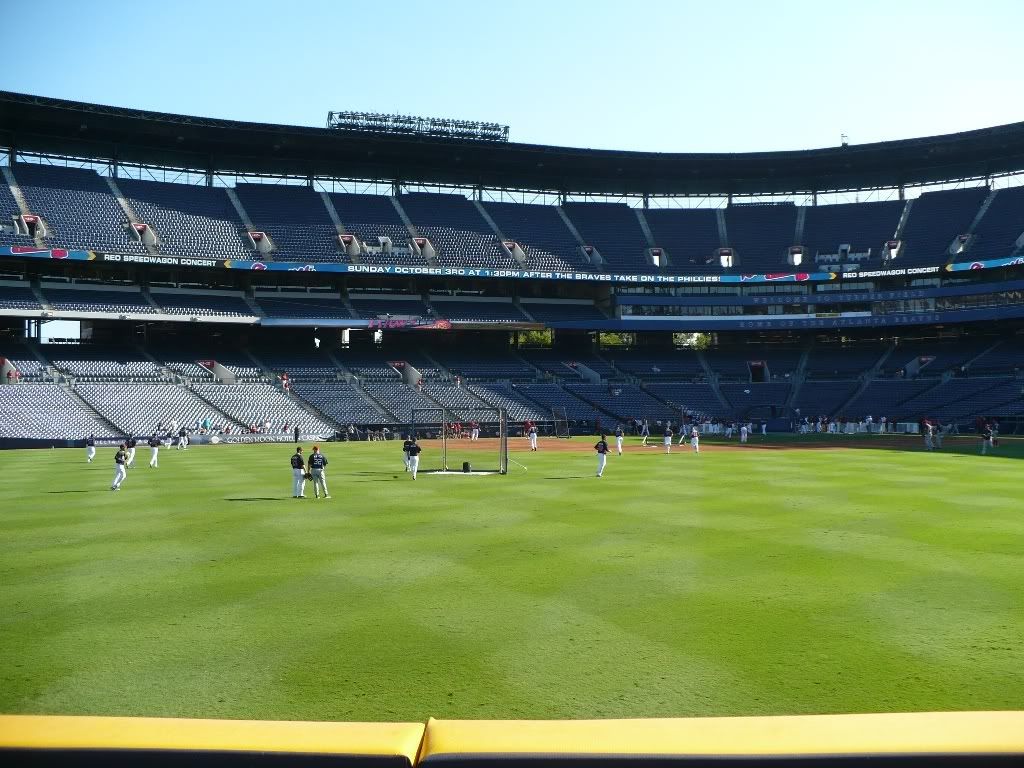 SJ did yell "Bye boys!" as they ran away. :)
big baseball bows
, and she had a great time telling strangers her full name and to "have a great day!" Yeah, we need to work on that full-name thing, SJ's Mom. ;)
We had seats near the bullpen that night, and while those usually aren't my favorite for trying to watch the game, they're okay when you have a 4-year-old who wants your attention for much of the game.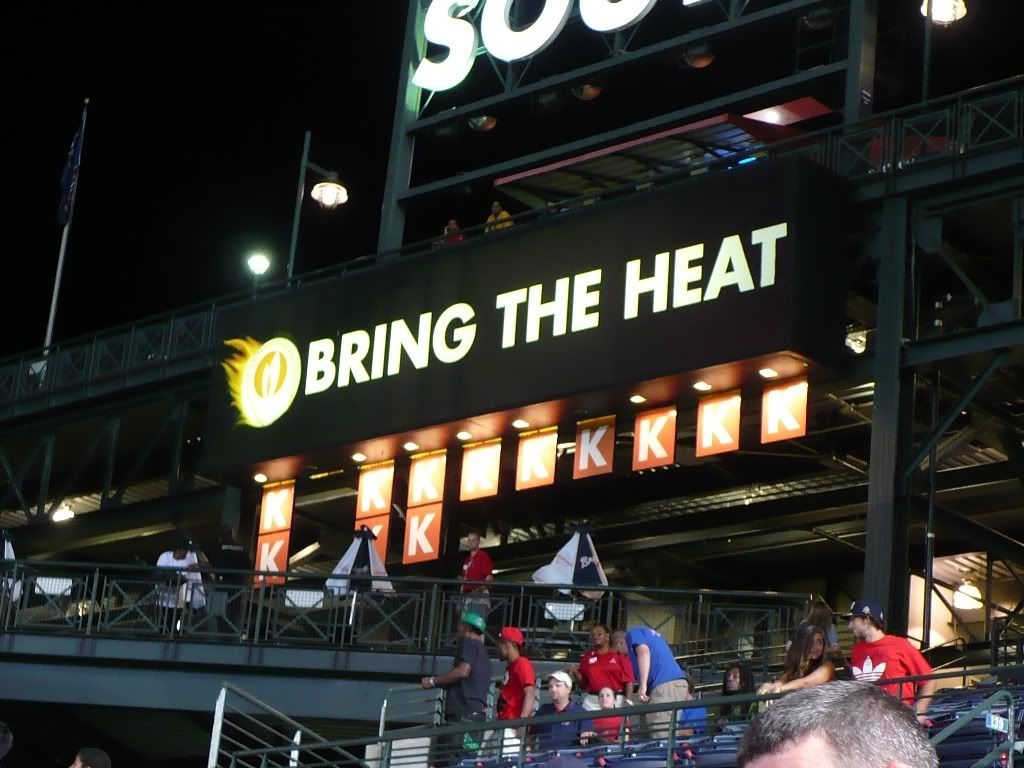 Derek Lowe's career high! He also struck out #1500 of his career, but my camera malfunctioned and I missed it.
Cristhian's fairy and Jonny's (new!) princess backpack
Between Bobby's Delta sendoff yesterday (9/16) and Jonny's new princess backpack (not the original Hannah Montana), I wonder if they already did rookie hazing? That way, the last trip out of town would be all about Bobby. Rookie hazing hasn't always been the last road trip of the year -- Smoltzie reminded us on MLB Network last night that they used to do hazing when the team went to Montreal, so they'd have to go through customs in their costumes (so they'd have to wear it as long as possible, with as much embarrassment as possible).
I know as fans, we're outsiders and we don't really have rights to seeing the guys in their outfits / costumes, but I was really hoping to see what they were going to do to Jason Heyward. :)