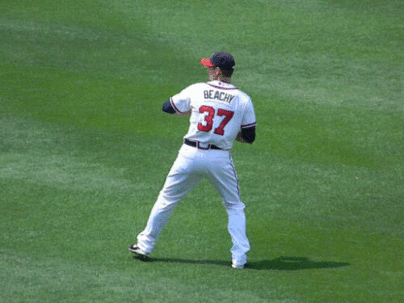 My new camera has a sport continuous setting, where it takes a zillion frames consecutively. Here's a GIF of one of Beachy's warmup throws in the outfield before the game.
Day games are hot. I'm not the biggest fan, but when a season ticket holder offers you her tickets and one of your fave Braves is starting the game and you're going with some awesome girls, why not?!
My morning started with my cousinroommate greeting me in the dining room. He's all, "Oh. Hello. You're... going to another Braves game? This early? It's Saturday morning." Max the dog, meanwhile, is very excited (as he often is in the mornings) and he followed me to the car... and tried to get in.
Sorry dude. It's not Bark in the Park today. :)
Max is a dog after my own heart. :D
Met Alison and Molly (!!!) and her friend Cori for BP (Jennifer came later), and we enjoyed watching some of the boys stretch and toss and have fun with each other and with the fans. For example, Matt Young picked out specific little kids and threw baseballs to them, while DLowe randomly threw balls behind his head. (Love both of those methods - making friends vs the element of surprise.)
Let's look at some pics! Don't forget to click to enlarge!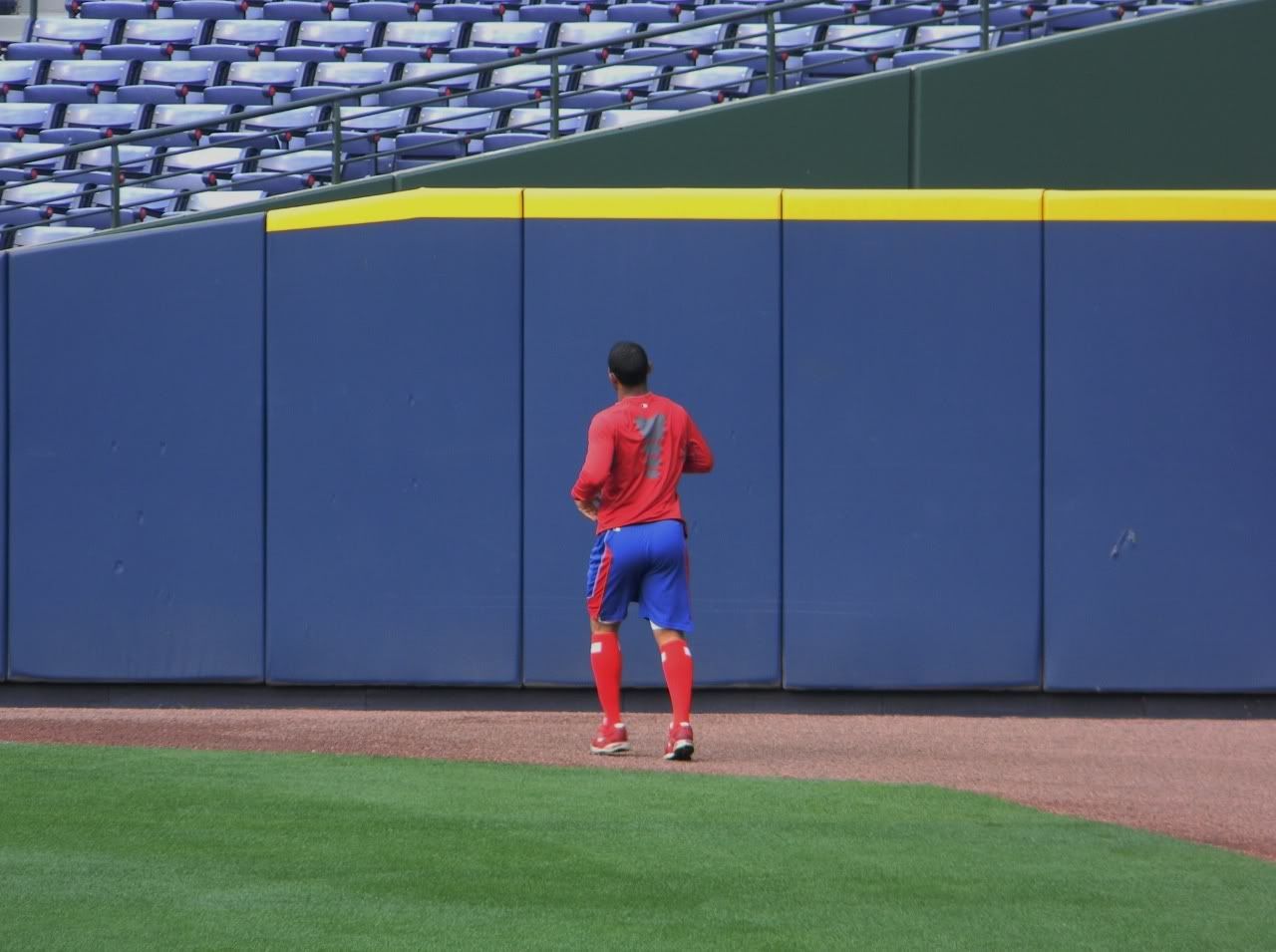 Antonio Bastardo ran. A lot. All the girls (and some of the guys!) watched him.
A lot.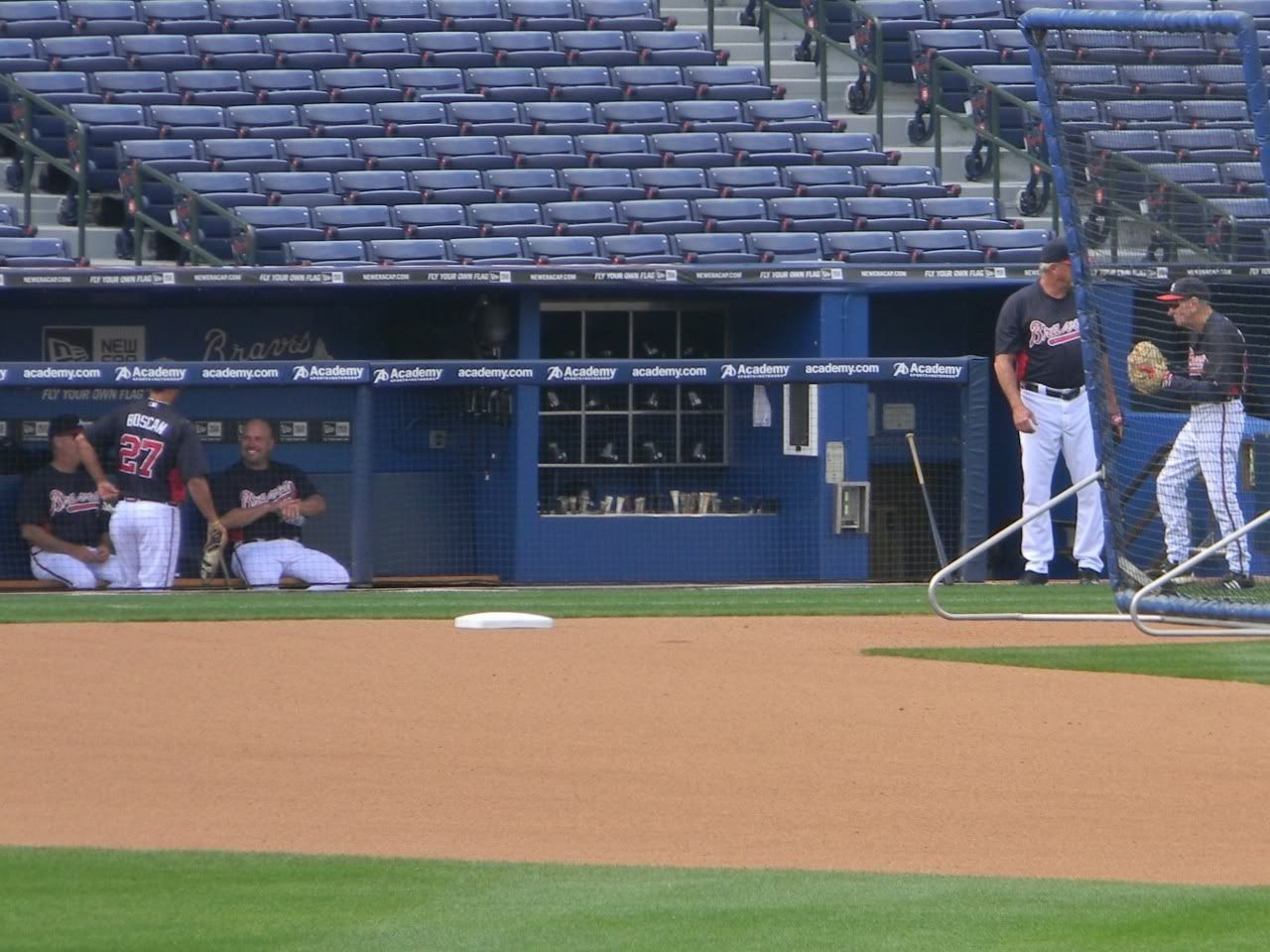 JC making Fredi laugh!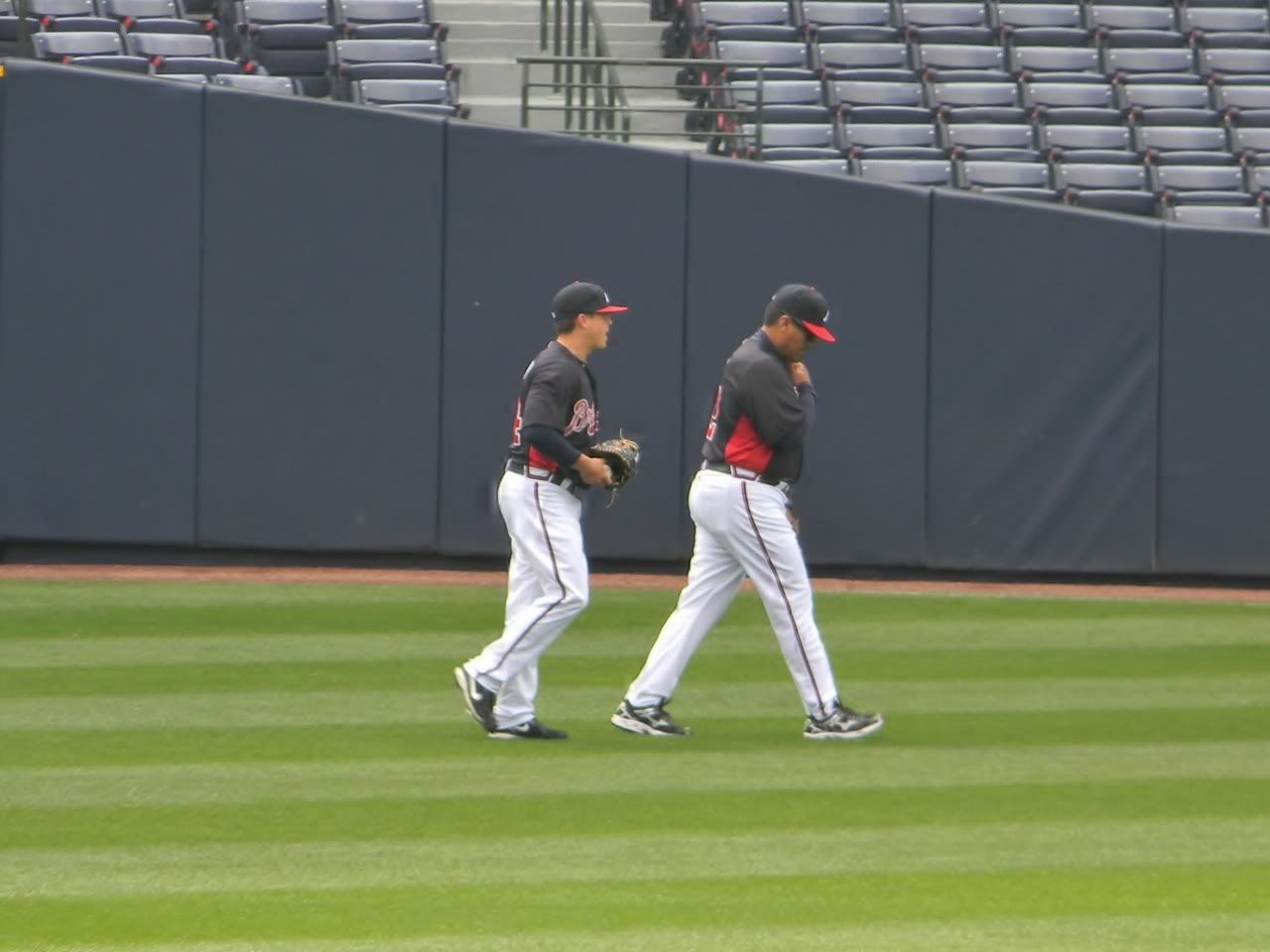 Me: Meds looks like such a little boy
Alison: Tagging along with Uncle Eddie
♥
Love JJ's grin
DLowe in LF all by his lonesome for a little while
Hi Beardy Rossy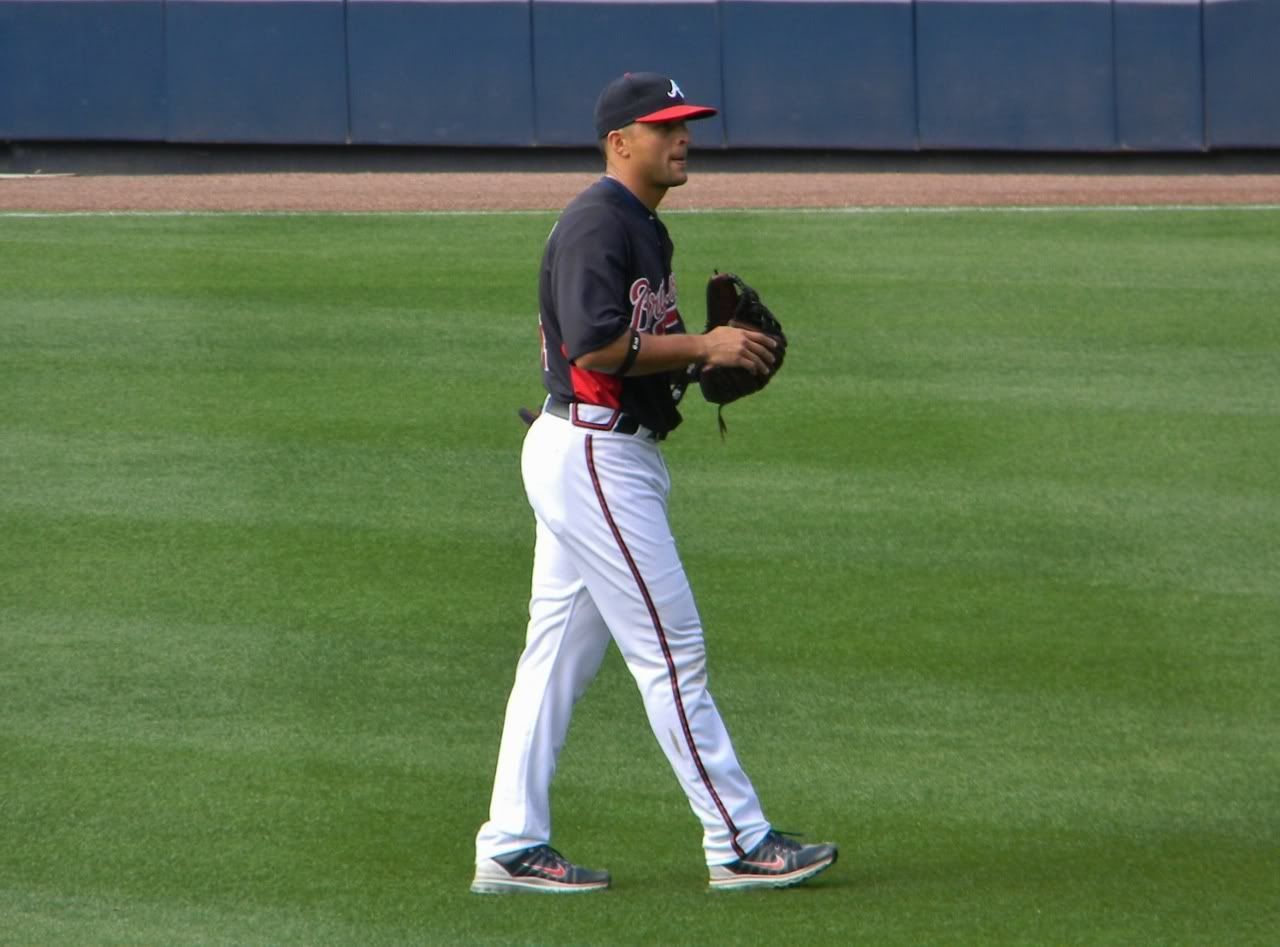 "Errbody love me" - Martin needs to consider changing one of his songs to Teach Me How to Dougie, because it's pretty true. :D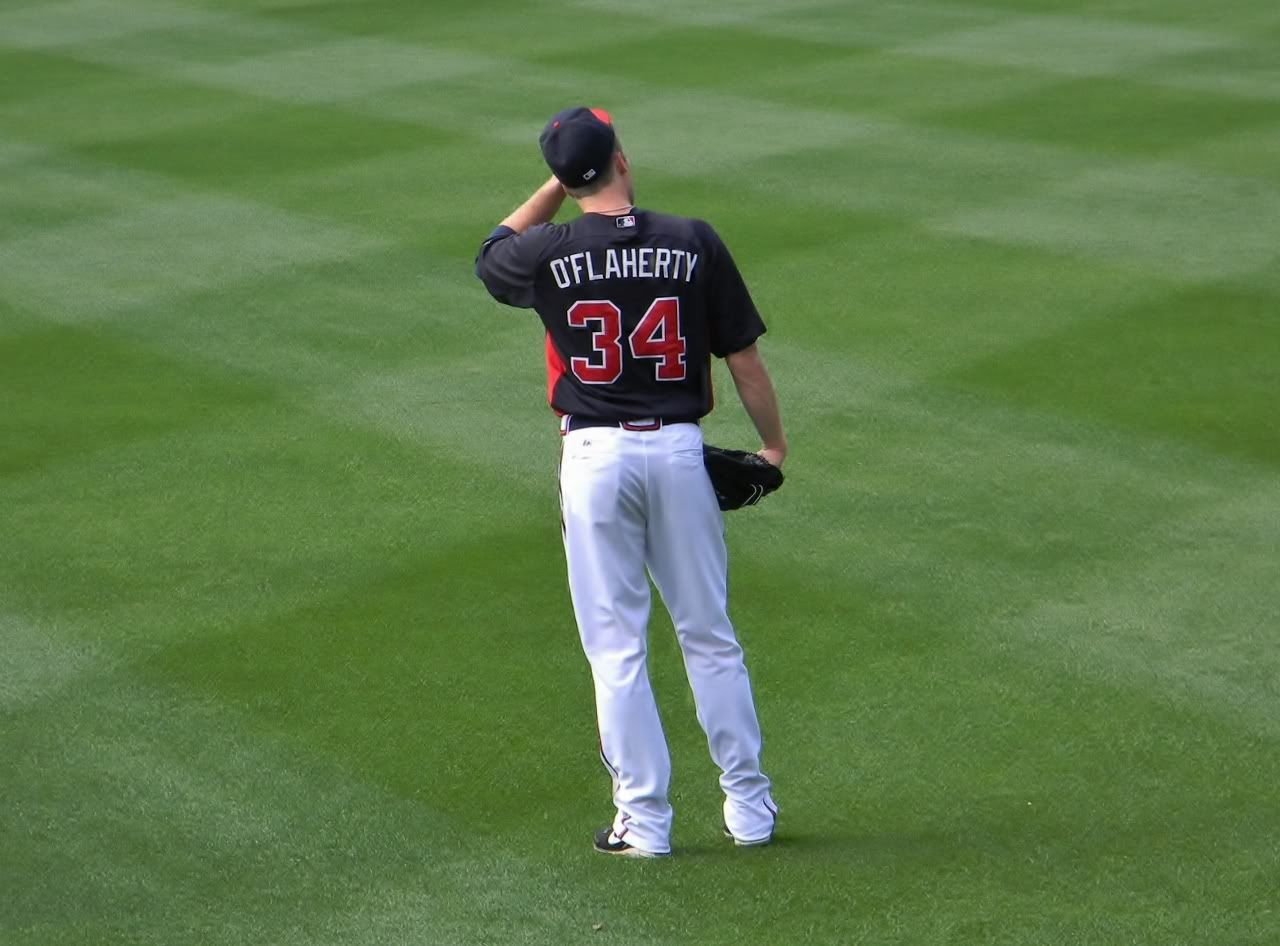 EO. Hat.
Some boys have room in their back pockets for a water bottle. Some...not so much. ;)
Alison's right; Linebrink DOES have nice hair.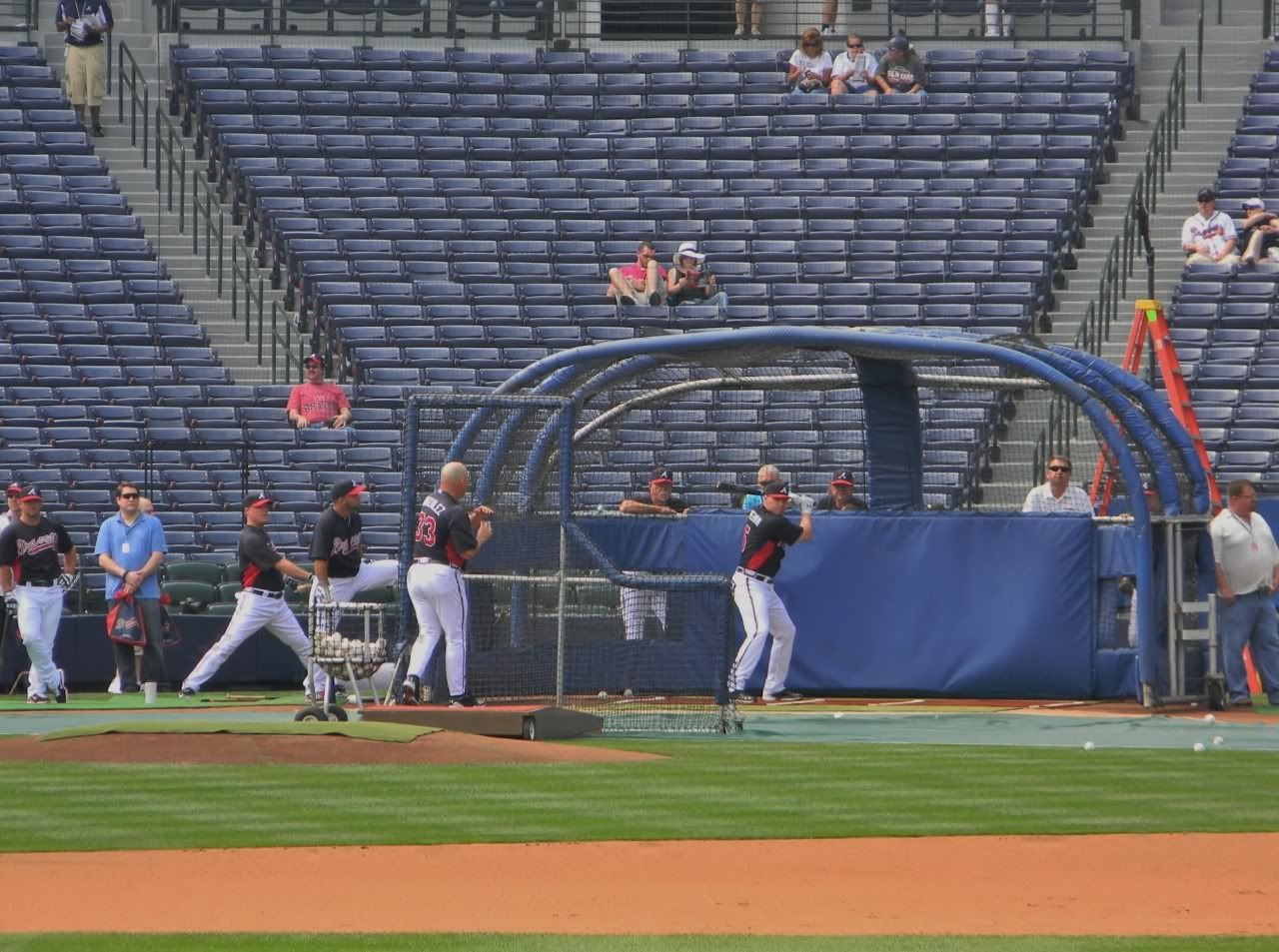 I love love love that our manager throws batting practice.
Here's Fredi throwing to Freddie.
I like pics that clearly show height difference between the players. This is how tall Kimmeh is on JV. (also, water bottle. I think I'm so amused because I couldn't fit a baby Dasani in my back pockets, haha. #badonkadonk)
Beachy warmup time! YAY.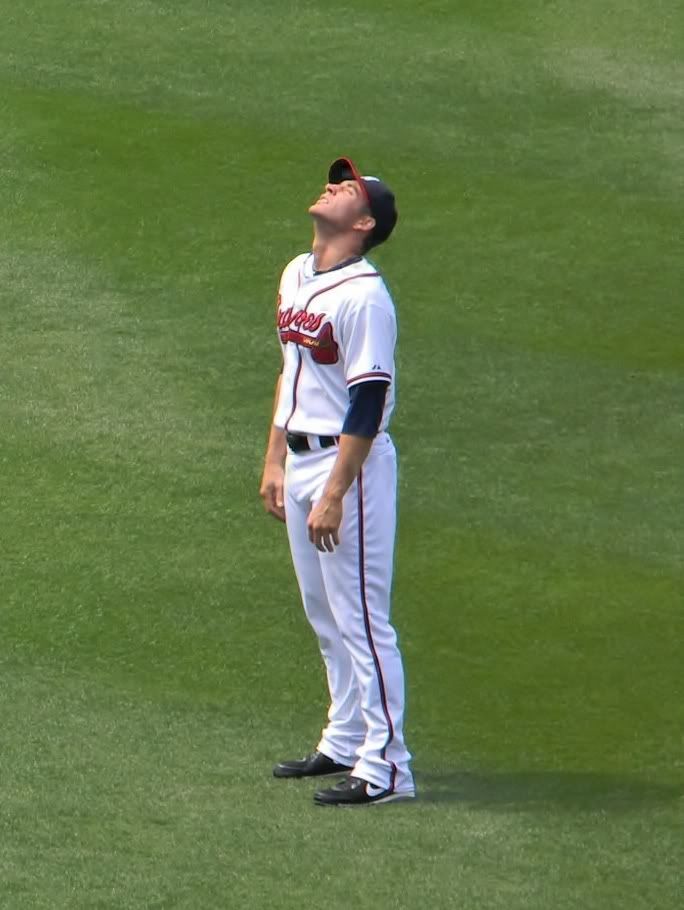 stretch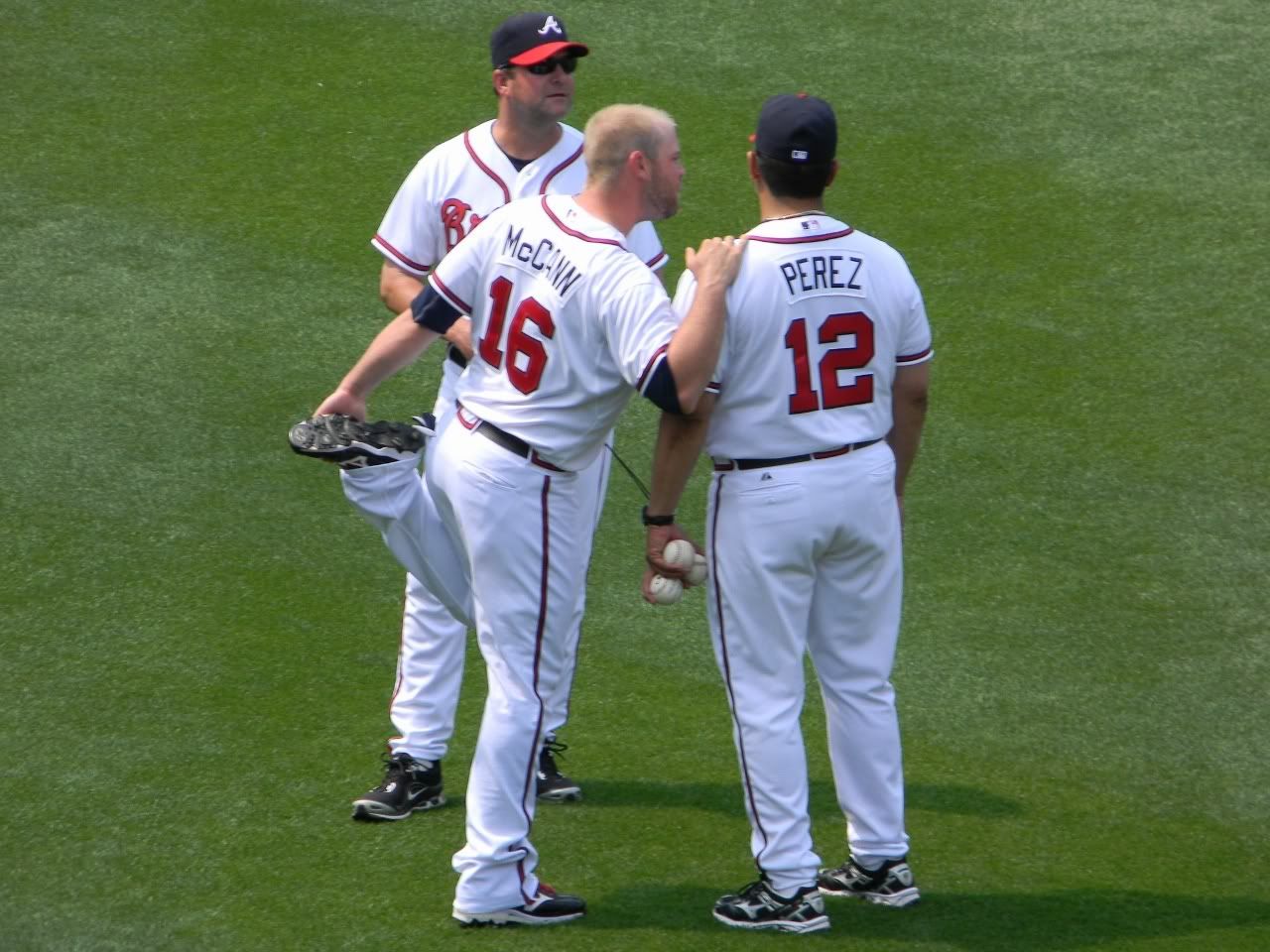 psspsspssspsspss
Love Roger's grin here!
so thin!
This stretch feels great! Try it. Go ahead - get up! Try it. :)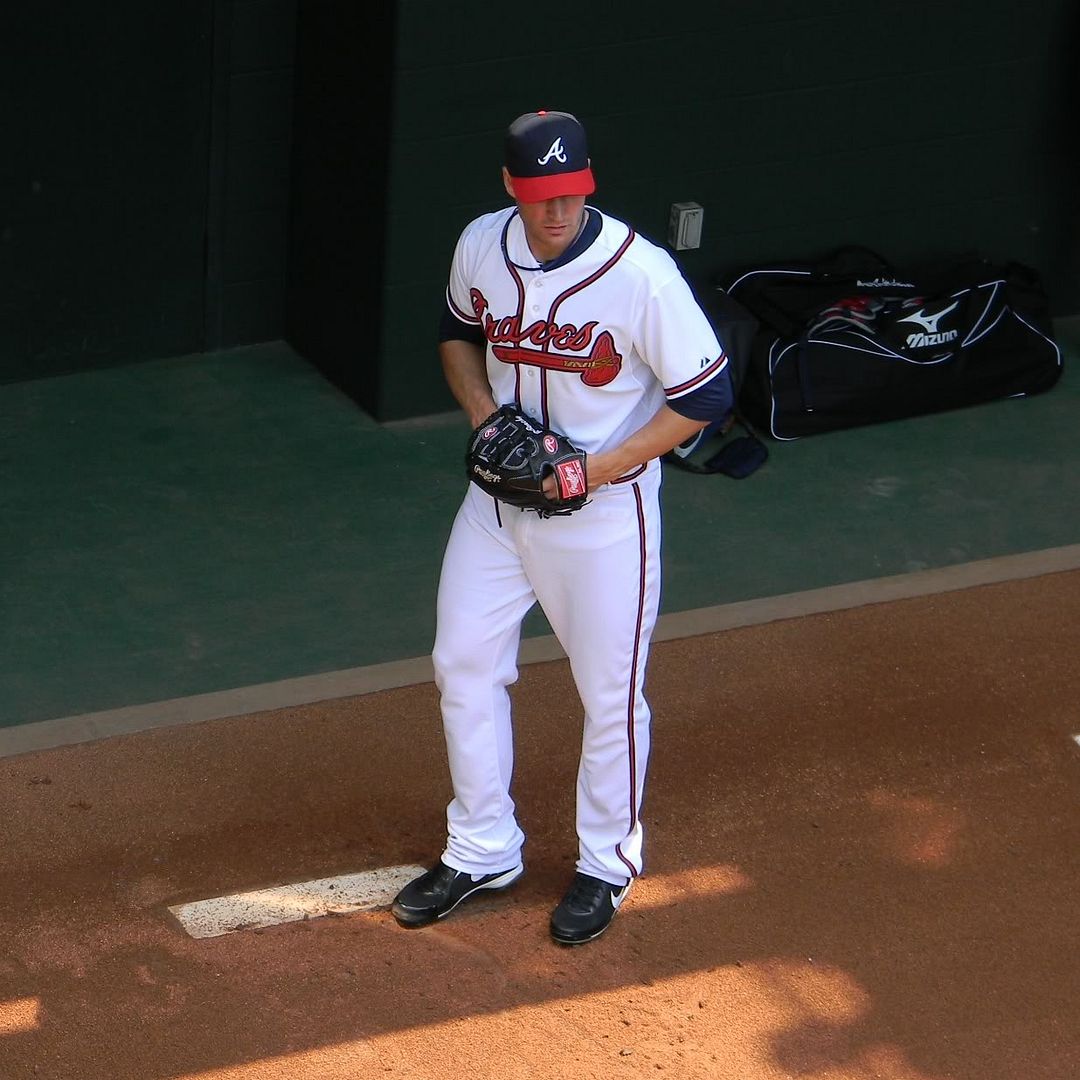 Pretty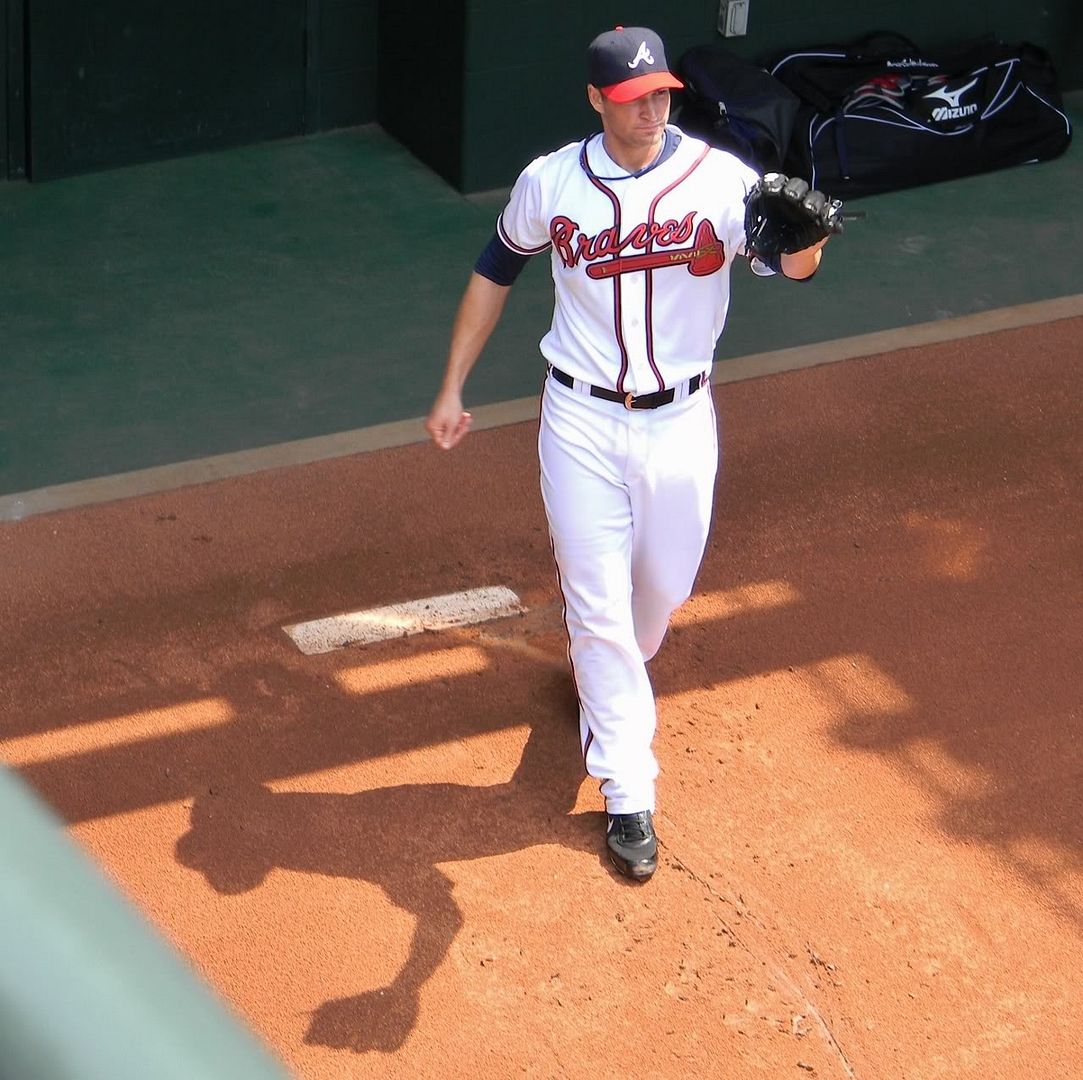 So pretty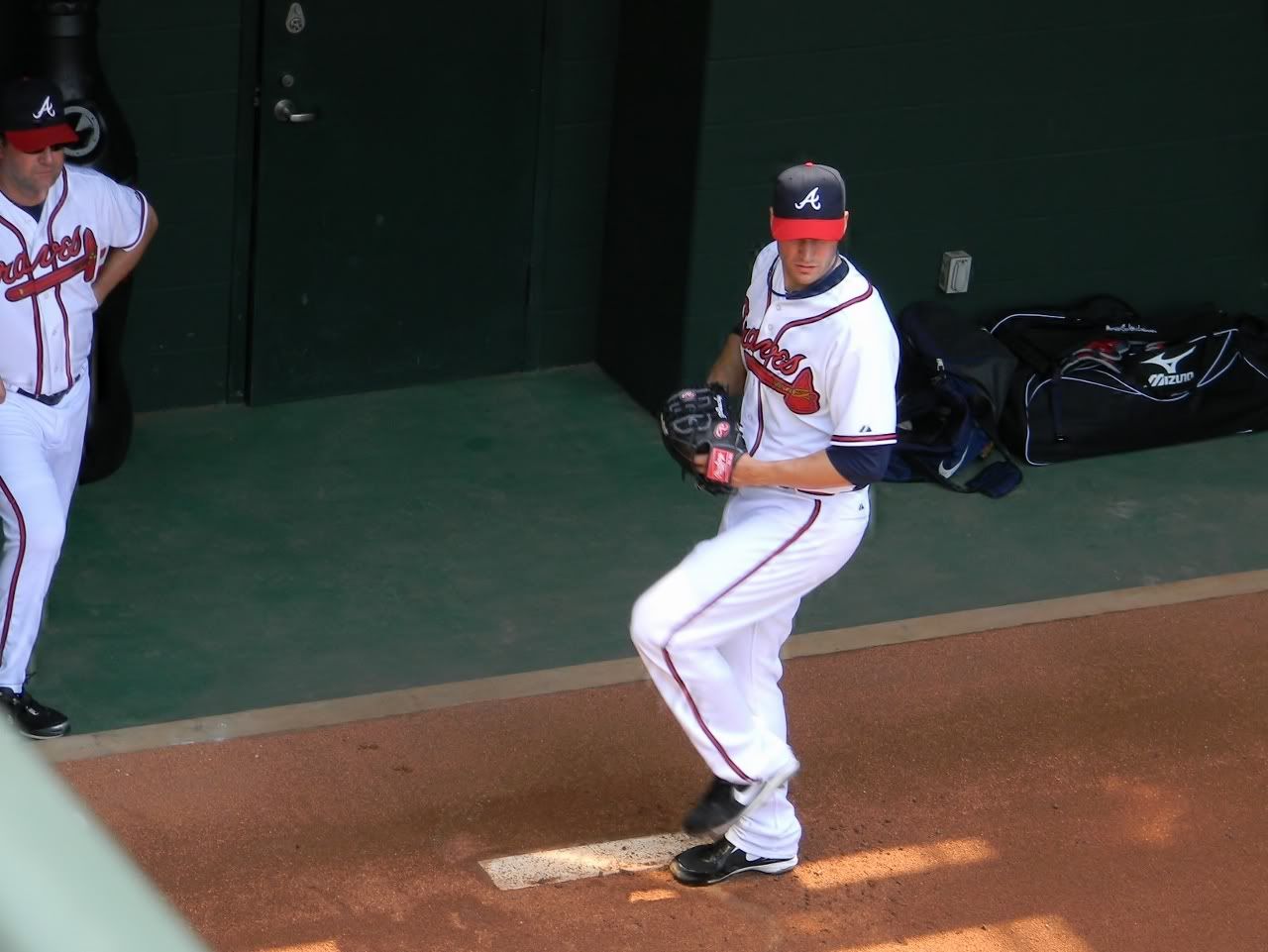 ♥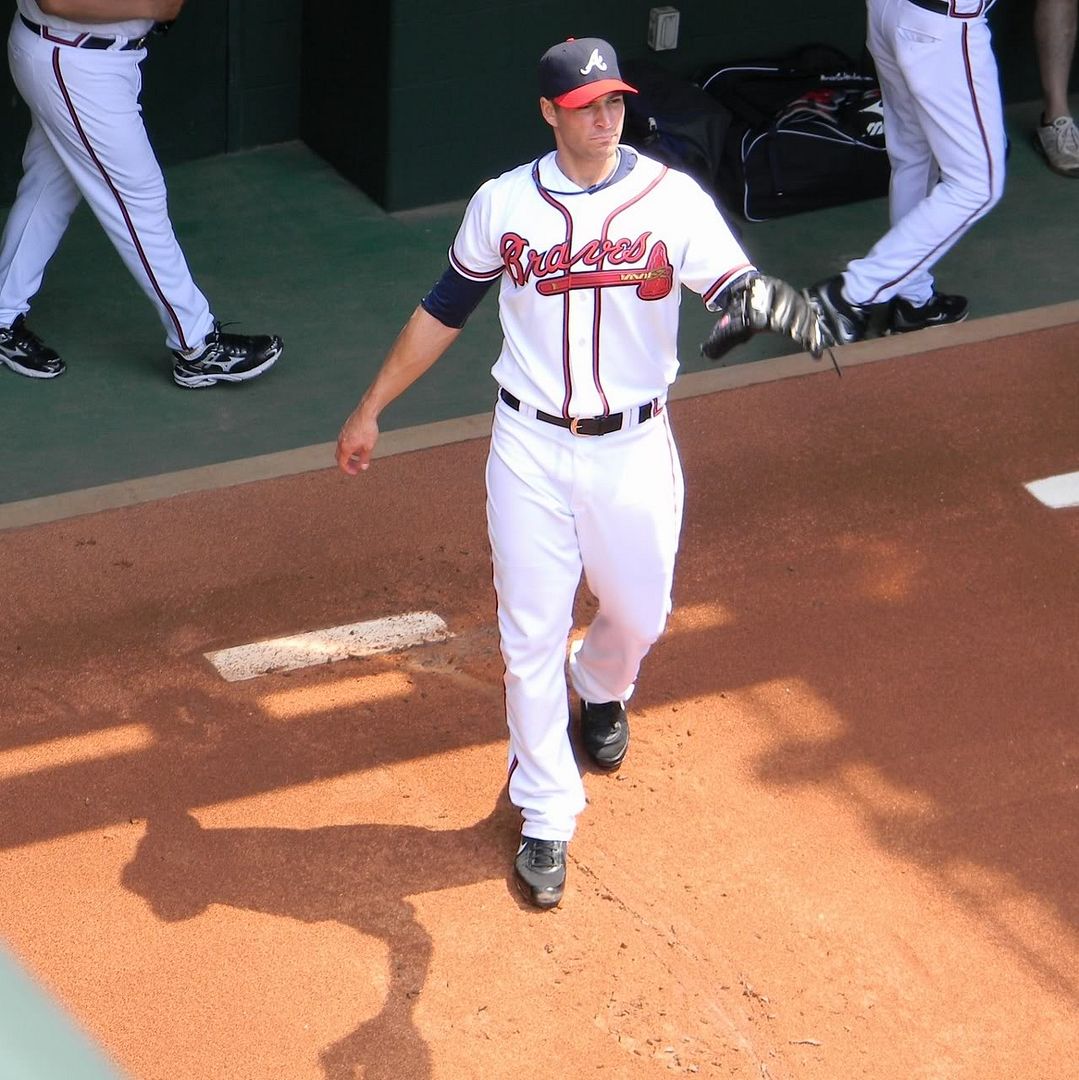 I like all of these. Sorry I'm not narrowing them down well. :)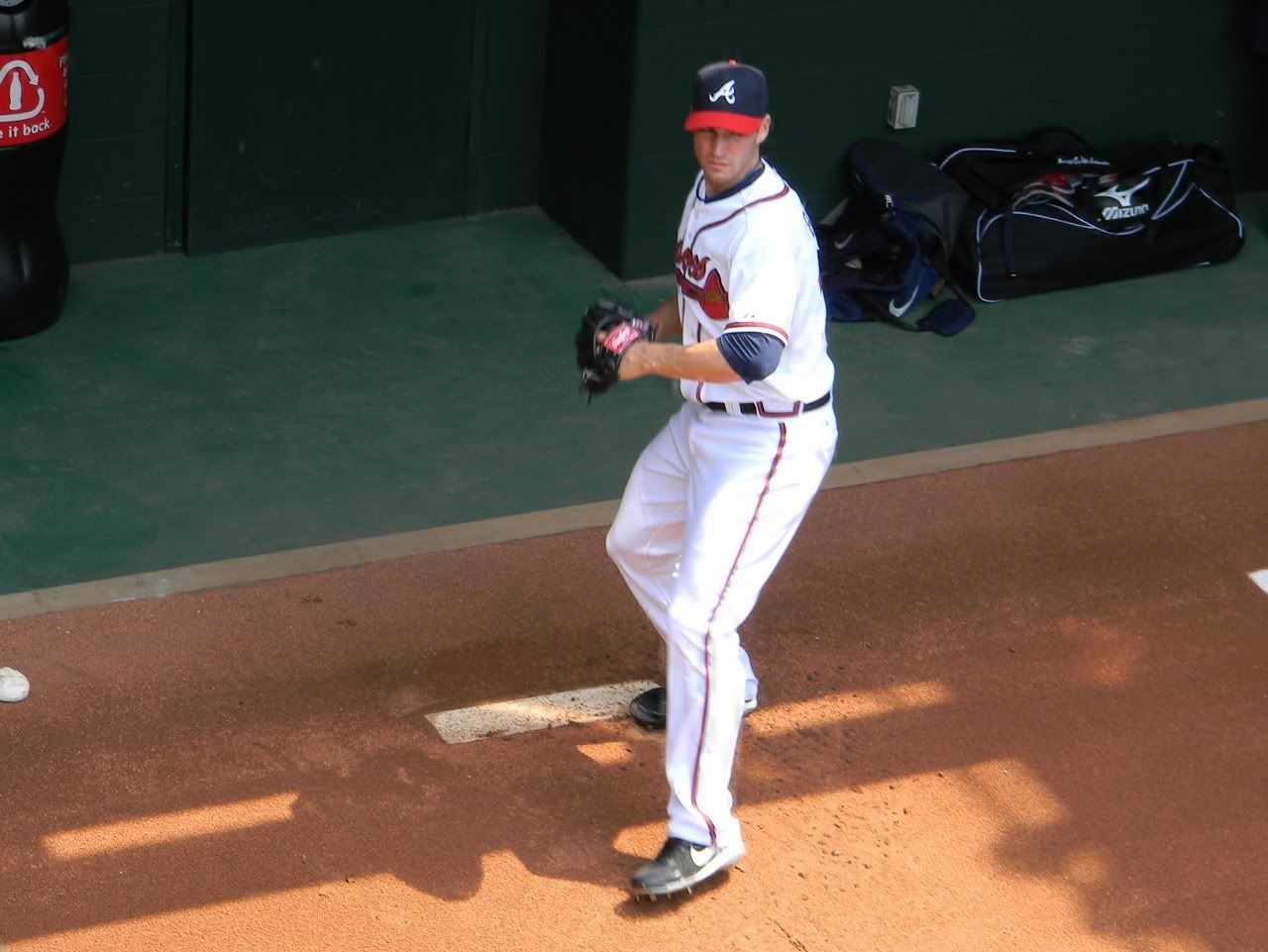 The camera just doesn't do justice.
BOSS.
(also, check out Chip. heeee)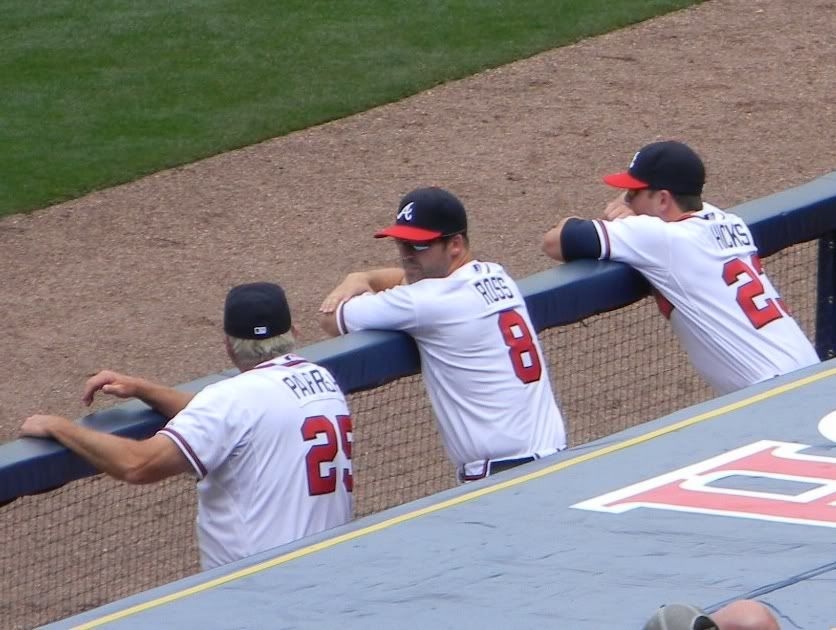 WOW, Rossy almost looks like another #8 Braves catcher here. Yum. Keep the beard, Rossy. It's nice.
Way to go, Alex Gonzalez!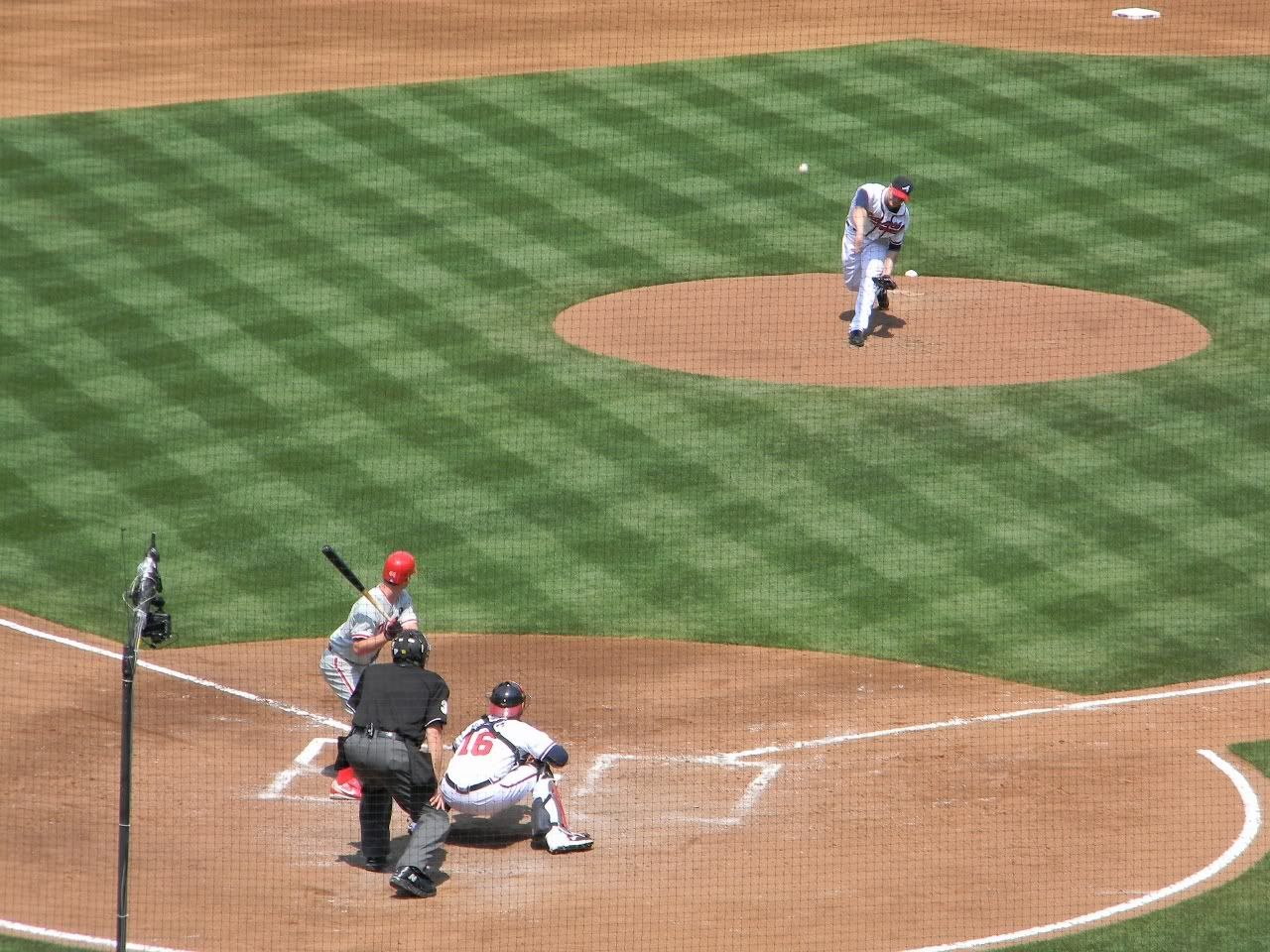 From what I call the "hot dog" stands in the terrace level (where you stand to eat your food behind the seats). Had to get out of the sun! Some of us don't tan. :)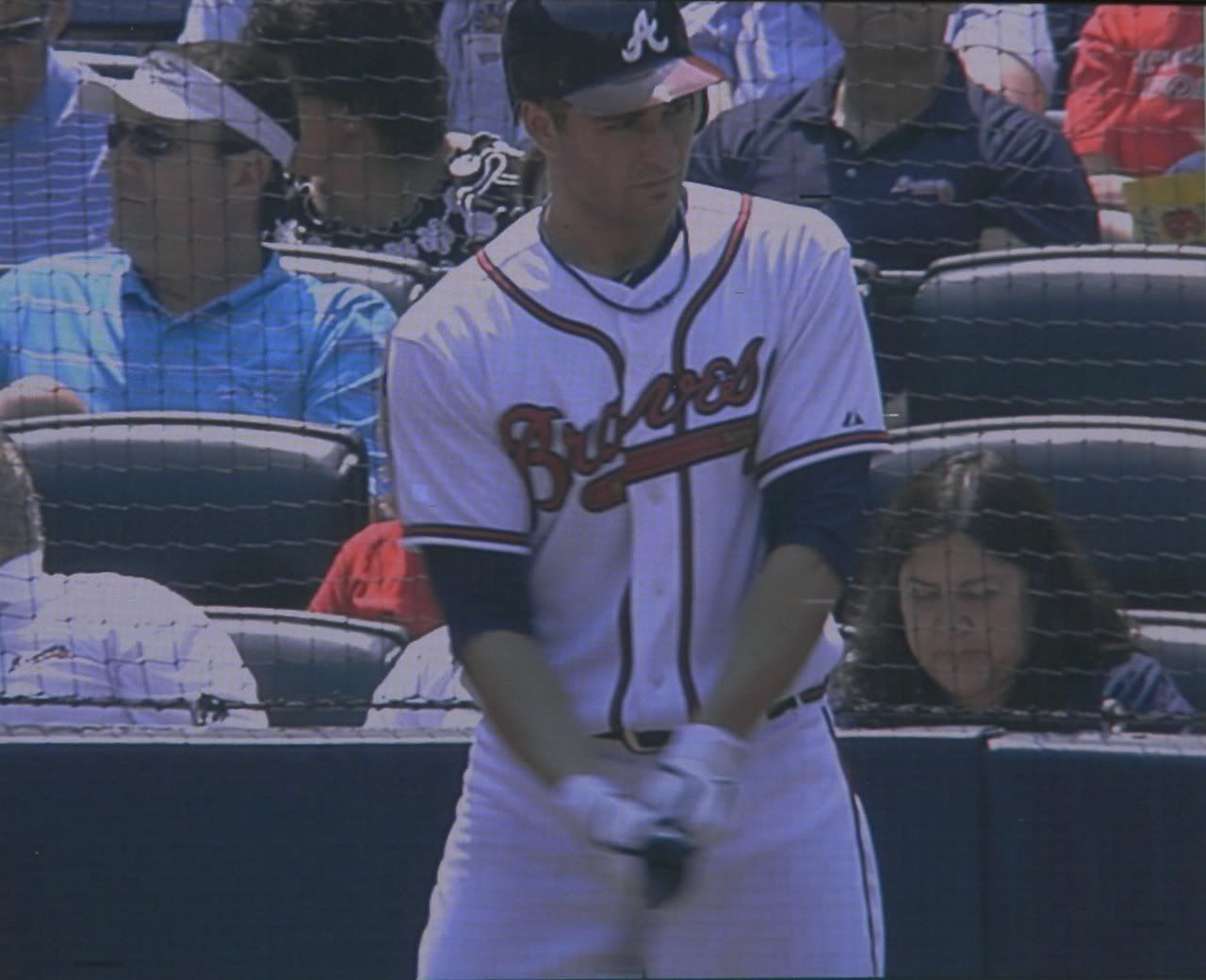 Jumbotron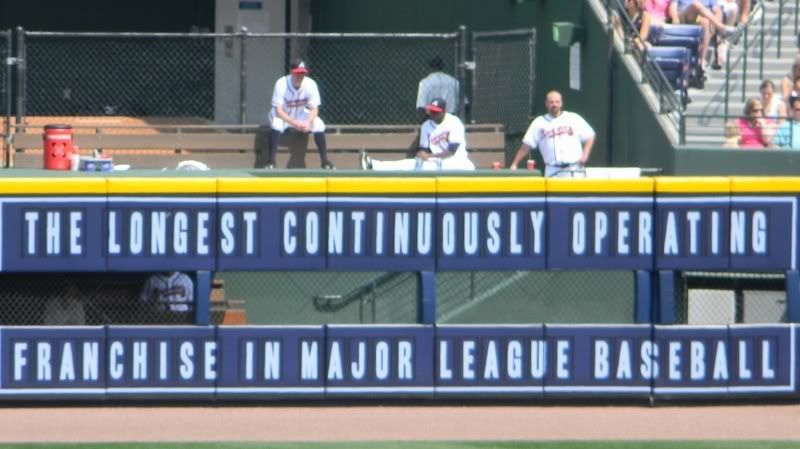 1. Hope Sherrill has sunscreen on his head!
2. He looks sooo like a bald version of one of my best friends from high school.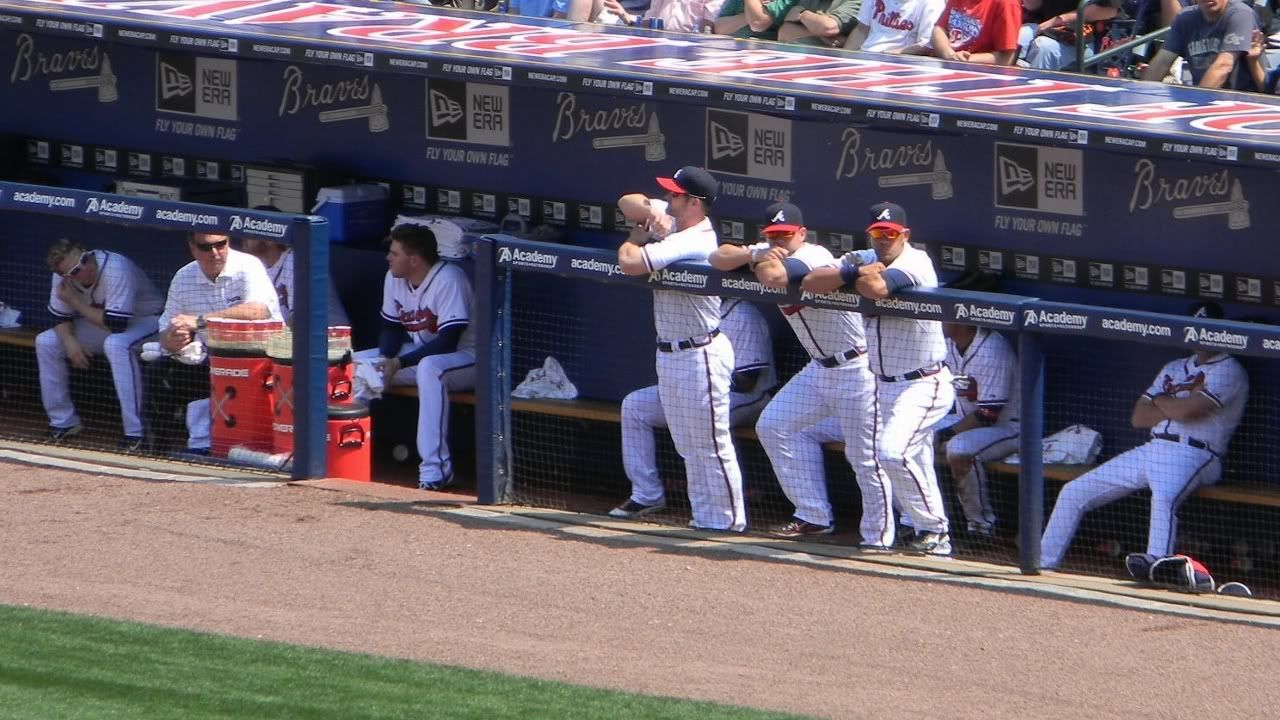 One of Alison's faves has shiny glasses.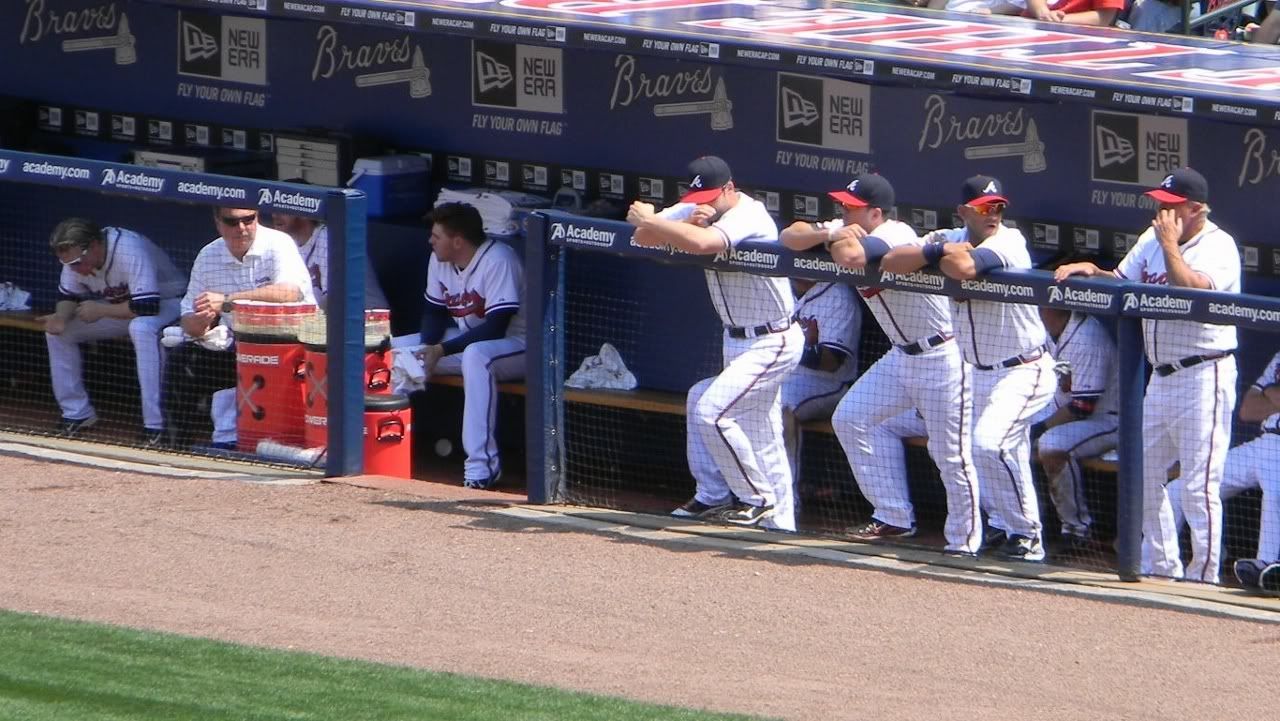 Freddie's hair is pretty fab back there.
Same shades, JJ and JC?
Sneak-in seats #3. We never went to our real seats. Had to stay shady!
Meds! DLowe talking to the camera guy!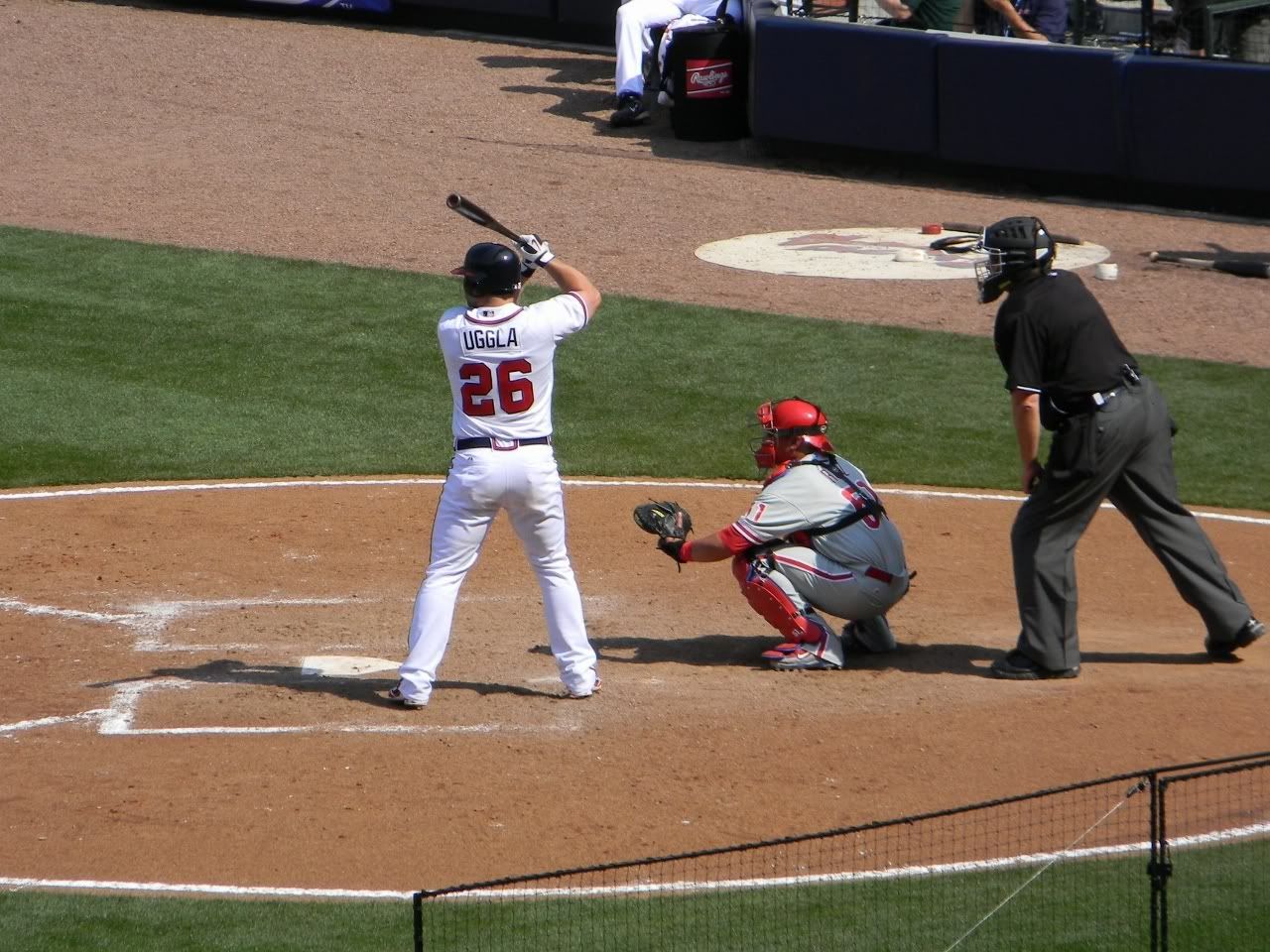 Dan Uggla at bat (for my cousin Catherine, who's madly in love)
Uggla shot #2, with JHey on deck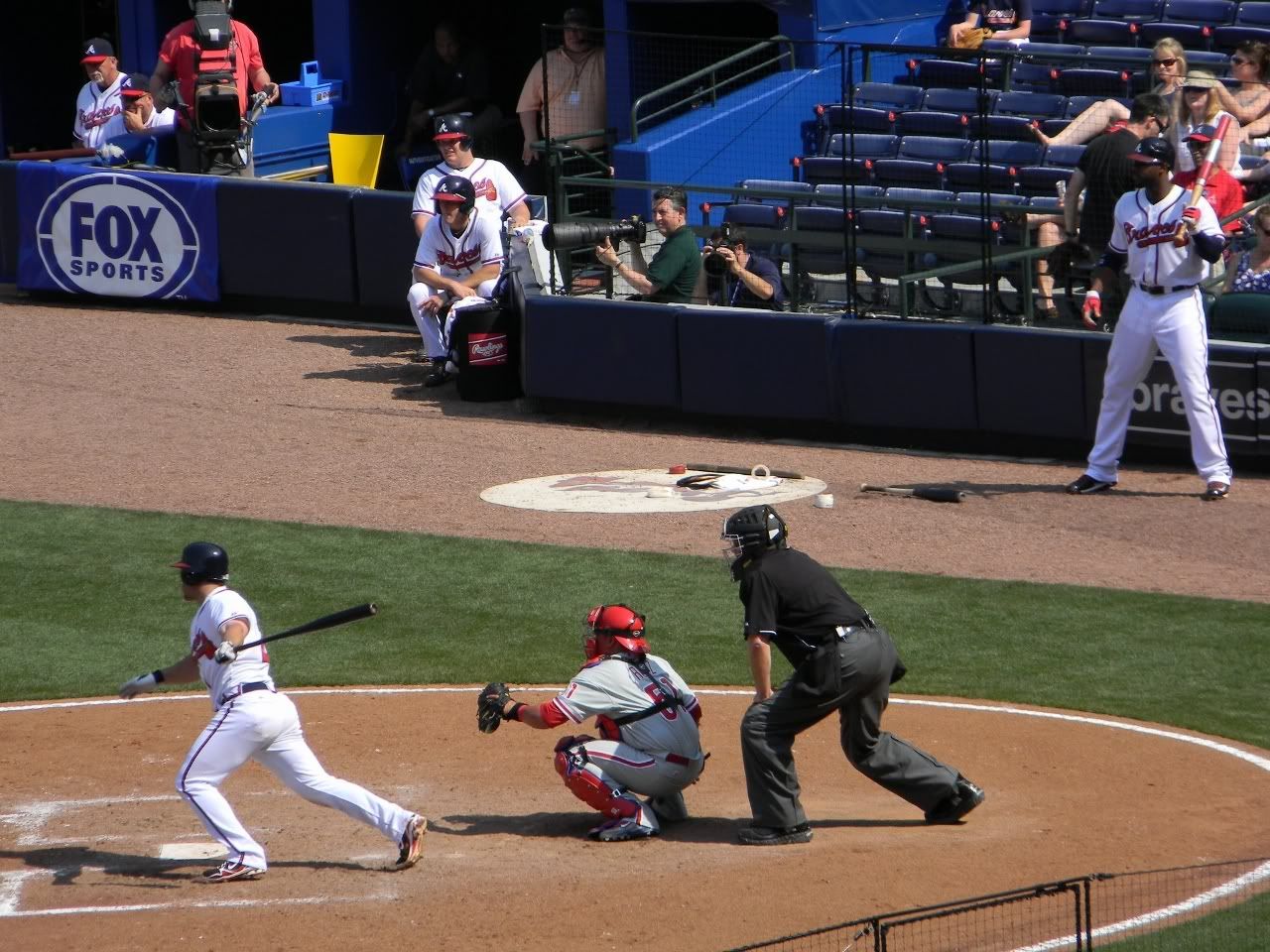 Uggla shot #3 - run, Uggla!
Not that it helped much.
We'll get 'em next time, boys! ♥
Molly and Cori, come back to the A
soon!
Jennifer, loved seeing you again, let's go to another game ASAP! Alison, see you in a few minutes. ;)
Alison's corresponding BP post
~ * ~ * ~ * ~ * ~ * ~ * ~
Fun on Twitter...
http://twitter.com/PeterMoylan/status/56827918294331392
http://twitter.com/BravesLove/status/56835547234181120
http://twitter.com/PeterMoylan/status/56835877309120513
http://twitter.com/BravesLove/status/56836467032473600
The next game didn't exactly turn out like I hoped, but we have a long season. Everything will be fine! 162 games!