Dude, we were on teevee. There's Alison's white sleeve in the air, and I'm clapping watching the ball clear the bullpen bench. That's fun! Video link
OK, Atlanta, why don't you want to go see the Marlins in the middle of the week? Ever? This game had Turner Field's lowest attendance in HISTORY (bad fans! bad!!) but it was a pretty fun game to attend! And the Marlins have a lot of former Braves! And if you like men, there are some nice ones to look at... and if you like baseball, they have some very decent players. I don't really see the problem here...
Alison's friend Tasos had tickets for us, but they couldn't make it until Tasos got off work. I could make it for beepee, so I bought a skyline ticket and chilled out with my phone and camera. I always feel a little strange taking pics when I don't have a friend with me, but I hope I've been to enough games and events that enough of the guys have met me and realize I'm not a creepo. One I've met before was waving in my direction, but you know, I never know if they're waving at me so I never wave back. It's safer that way - don't want to look like one of those tube top girls trying to get their attention! heh.
Anyway! Let's look at some BP pics. Remember, click to enlarge!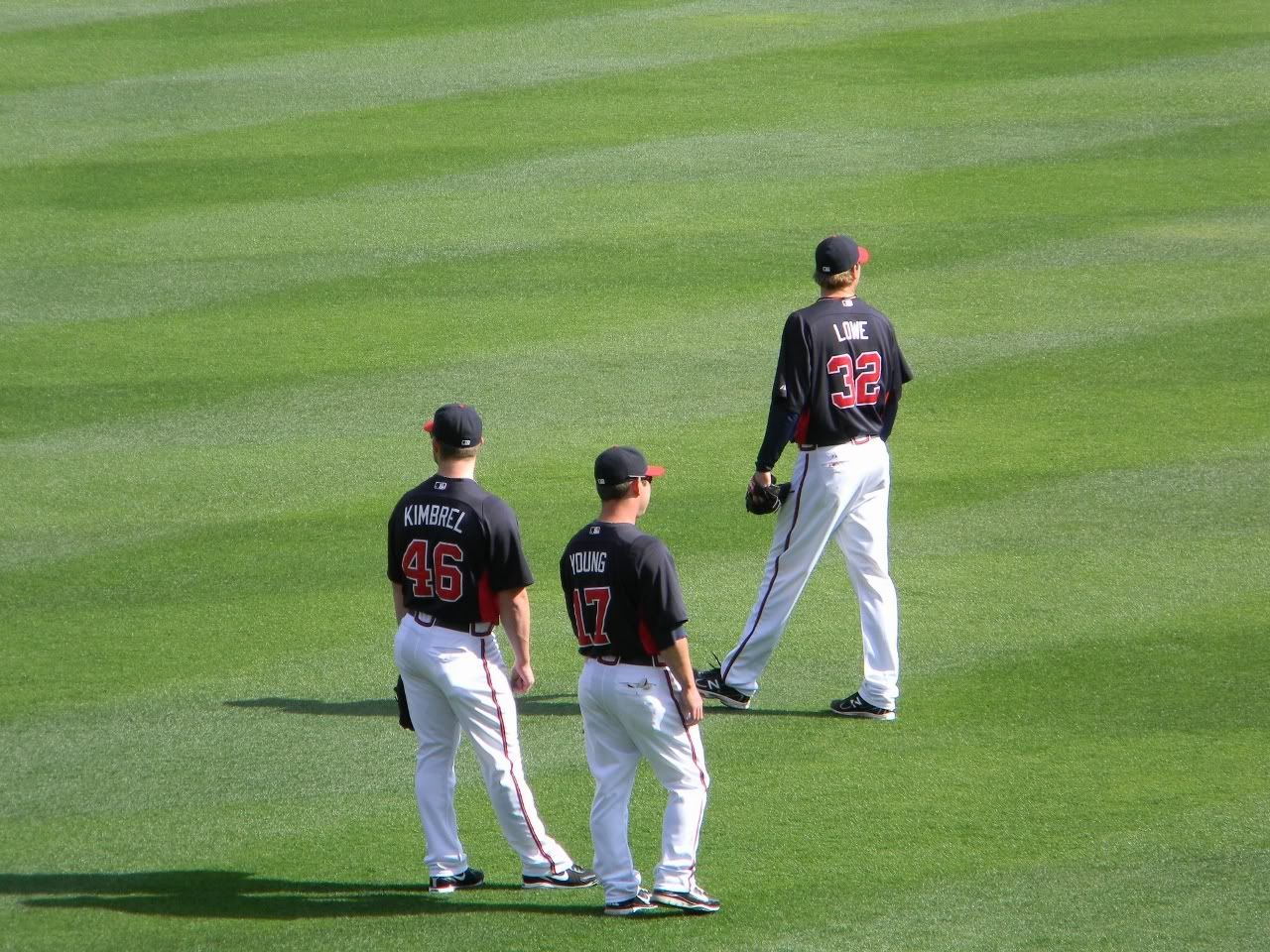 Matt Young is about my friend B's height
I like Beachy's beachy necklace, and I don't care for most of their necklaces. In fact, I've ranted about them here before.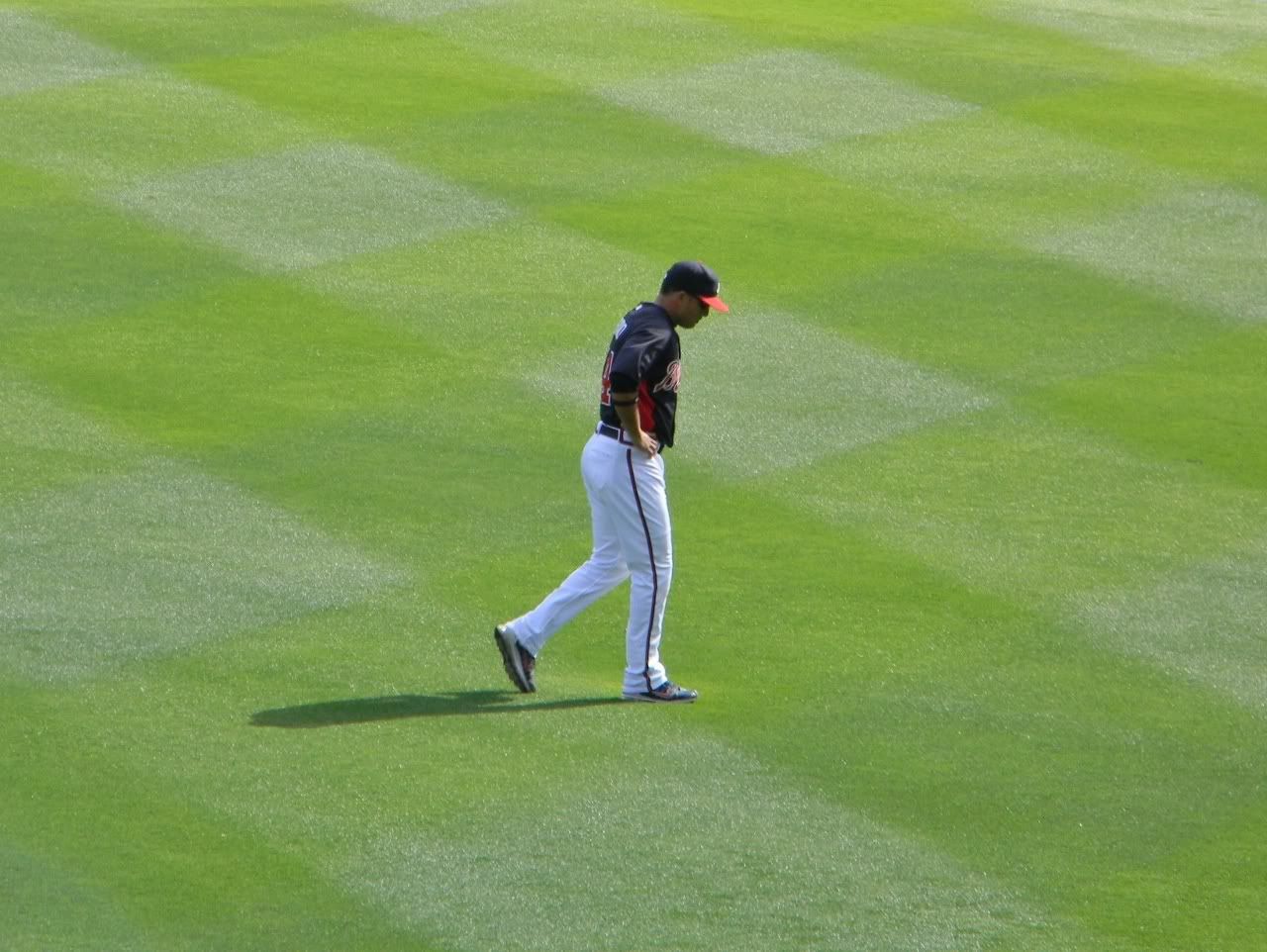 For Alison, Molly, and all my other girls who love "the brown boys", as they call them
Mac still appears thinner than Ske, and that befuddles me ;)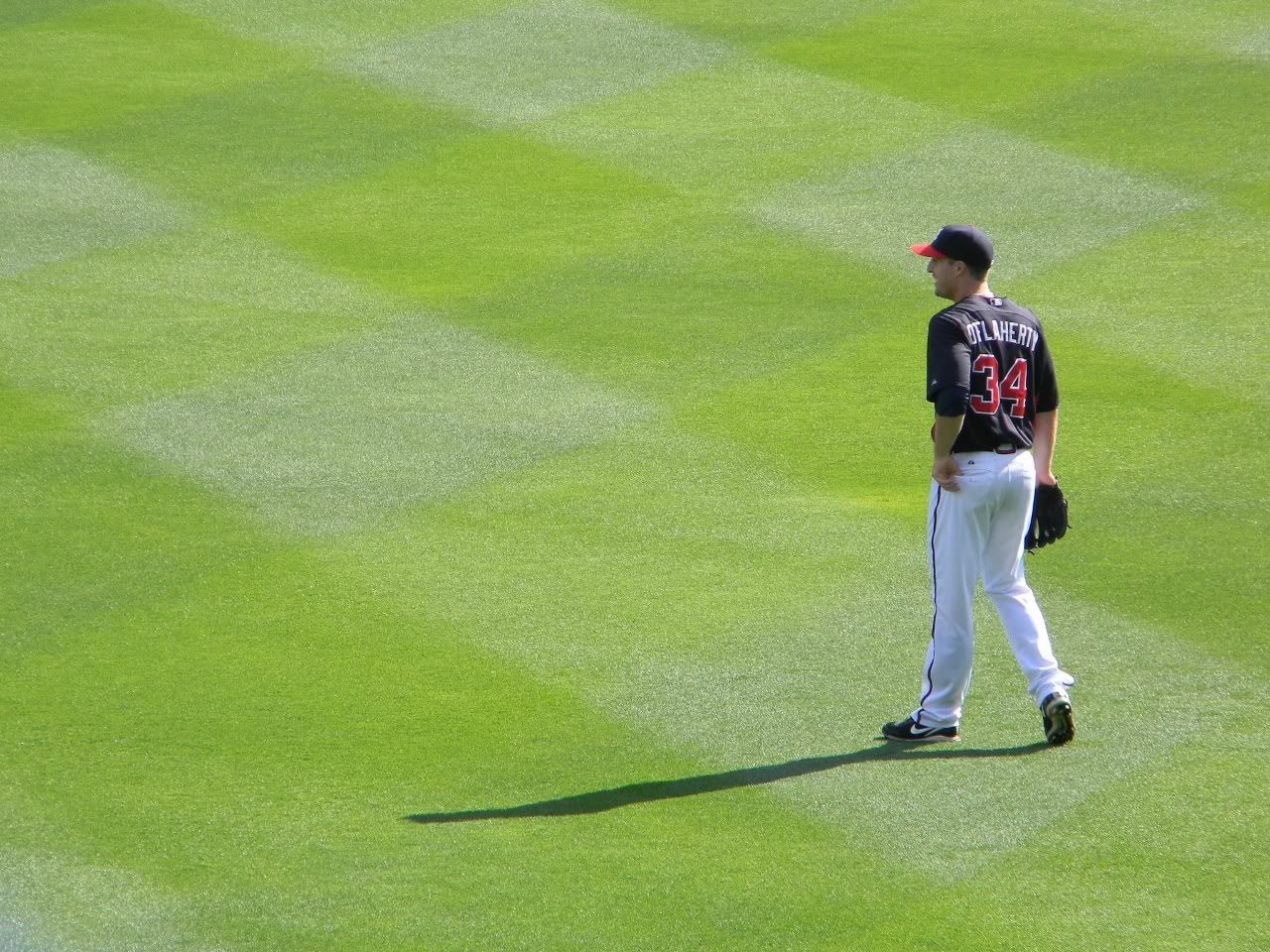 EO!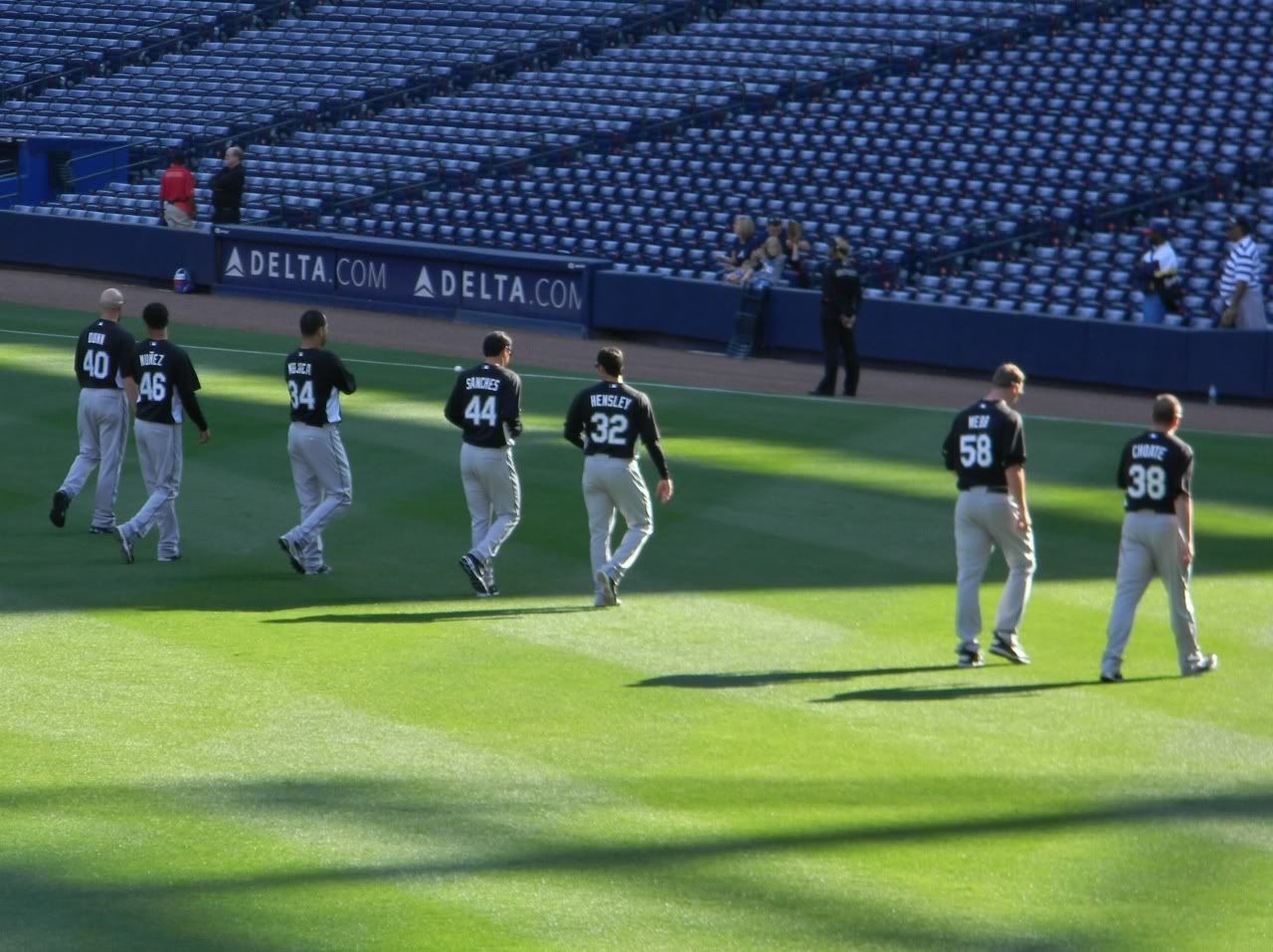 Jogging Marlins relievers. Former Brave Mike Dunn is on the far left.
Baggybutt LoMo, SOCKS UP for beepee
New Javy played shortstop for batting practice! I miss him.
The ticketed seats were nosebleeds. Do I want to sit up there, ever? No. Let's go see our usher & security friends by the bullpen, yes? Yes. Oh look, no paying ticketed customers are here tonight. Of course we can sit here. ♥ The plan wasn't to sit here the entire night, but we got comfy! *shrug*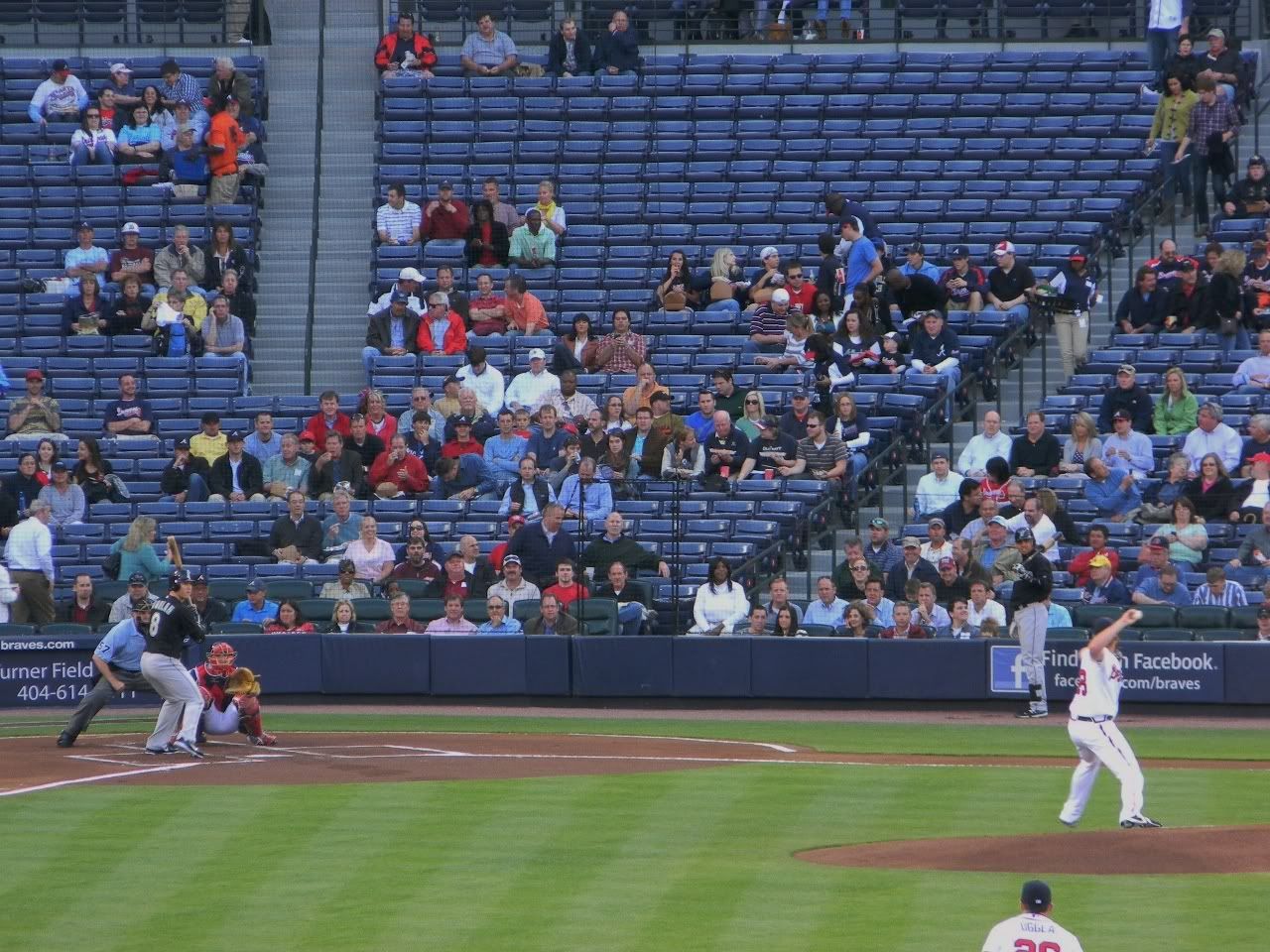 First pitch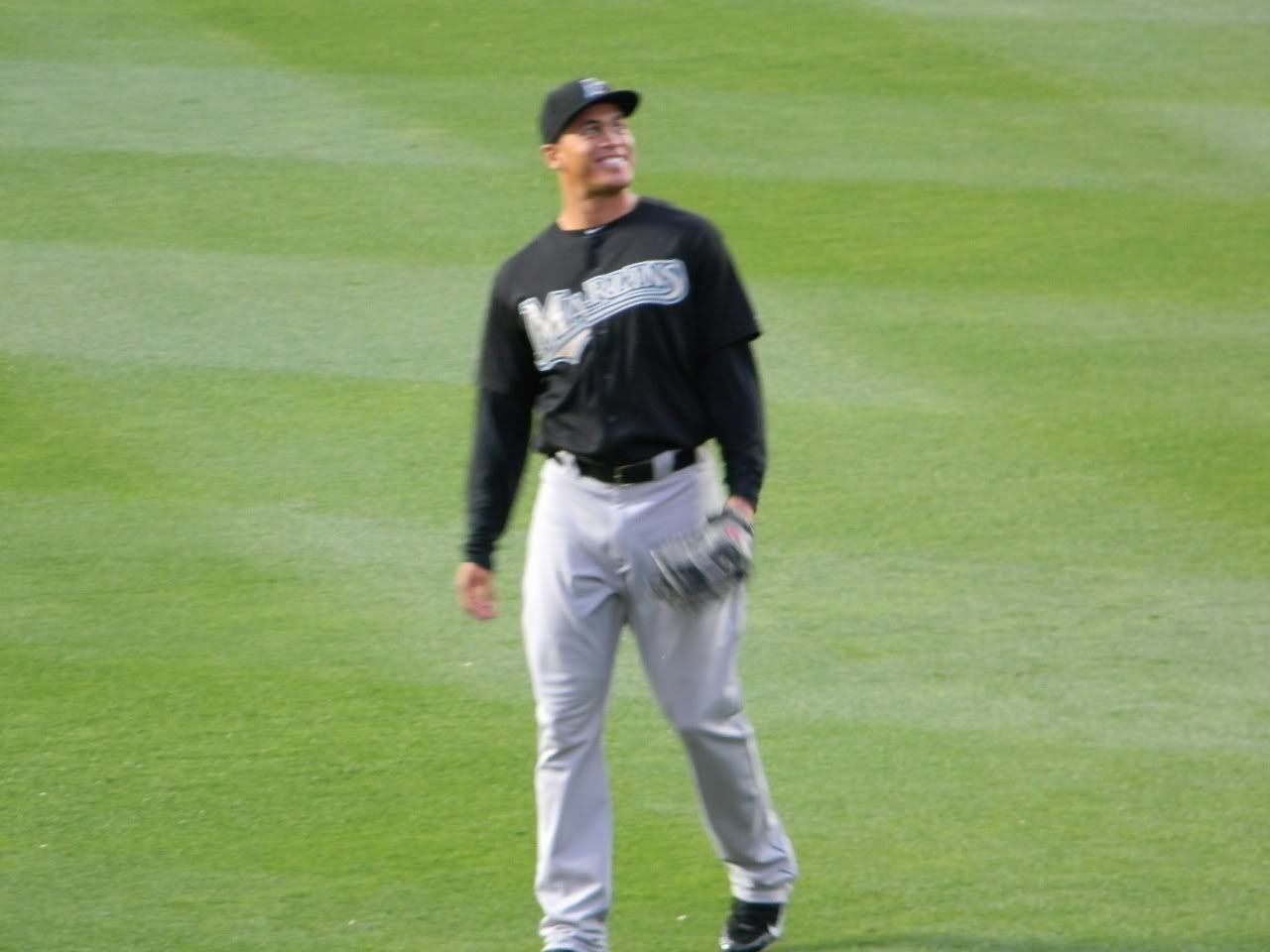 I really wish this hadn't been blurry.
"I'm not even a rookie anymore!"
Miss you, Omar
EO!
Moylo!
BMac is pointing at his eye, which reminds me... Pete's been wearing glasses occasionally, and I took a twitchance and asked him directly...
Thanks for the reply, Moylo. ;)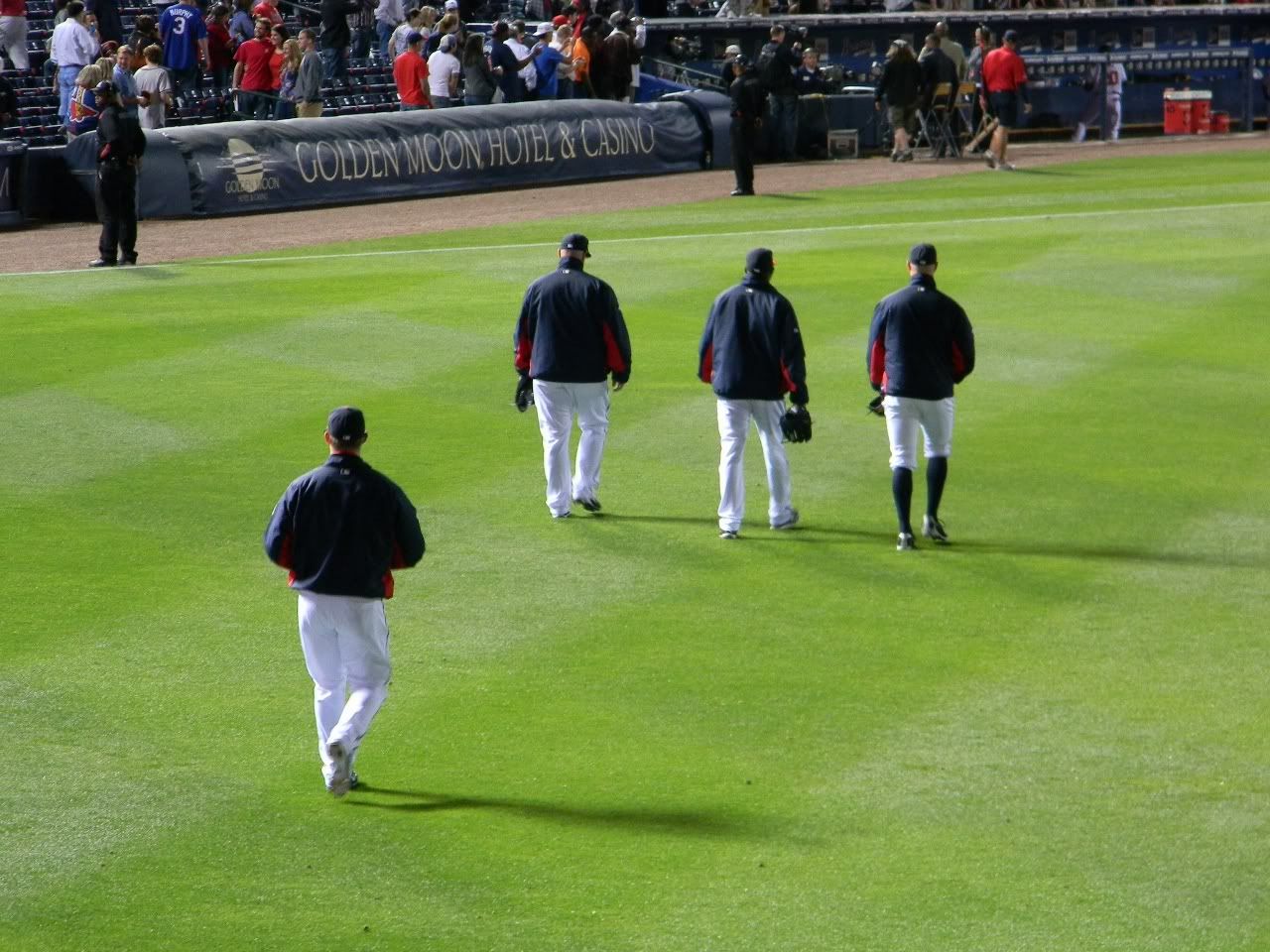 Aww, bye boys!
Full album link here.
There are only 44 pictures, because I was doing very little picture-taking and a lot of cheering and talking to my friends. Oh well. :)
Alison's corresponding post
, with amazing pictures (as usual)