Hi? What up? 21season? Deuces? I don't know what you're saying here, Jason. ;)
After 5 agonizing months, the boys are back and I was
so
happy to watch baseball in one of my favorite places in the world. The weather was cold and dreary (we needed gloves! didn't have any!), I kept getting texts calling it "a boring game" (disagree, the whole bullpen pitched!), and almost no one was there. Since I was in charge of procuring tickets for our huge Opening Day group, my girl Alison got our preseason tix -- Tuesday night by the bullpen, Wednesday day by the dugout. Nice!
As you'll be able to see in the pics, I'm still learning the settings on my new camera. In this game, I was mostly testing the Sport Continuous setting, which isn't as clear when you're using zoom. Oh well, it's still spring training, right? Let's look at some of them. Remember to click to enlarge!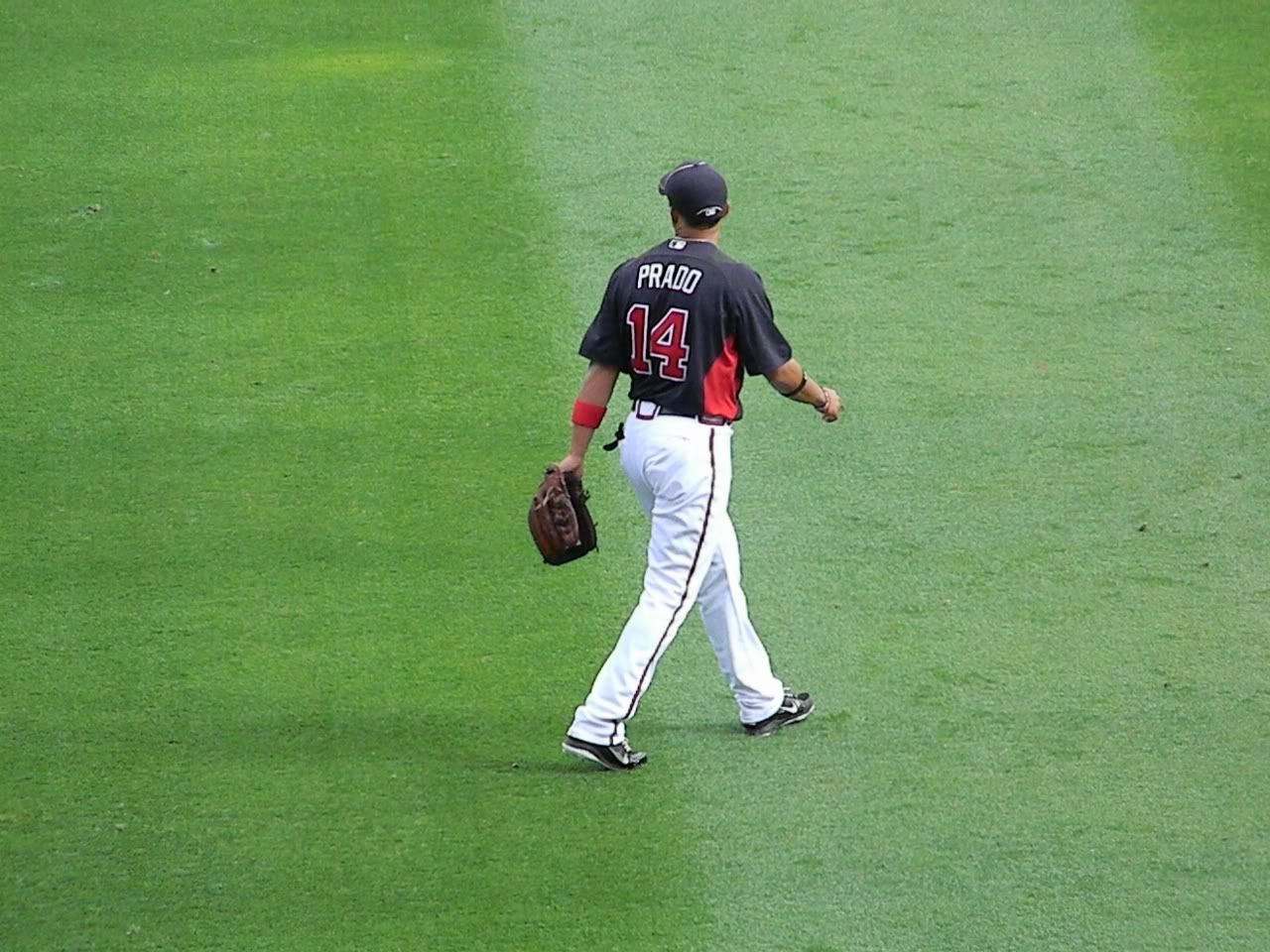 Marteeeen in BP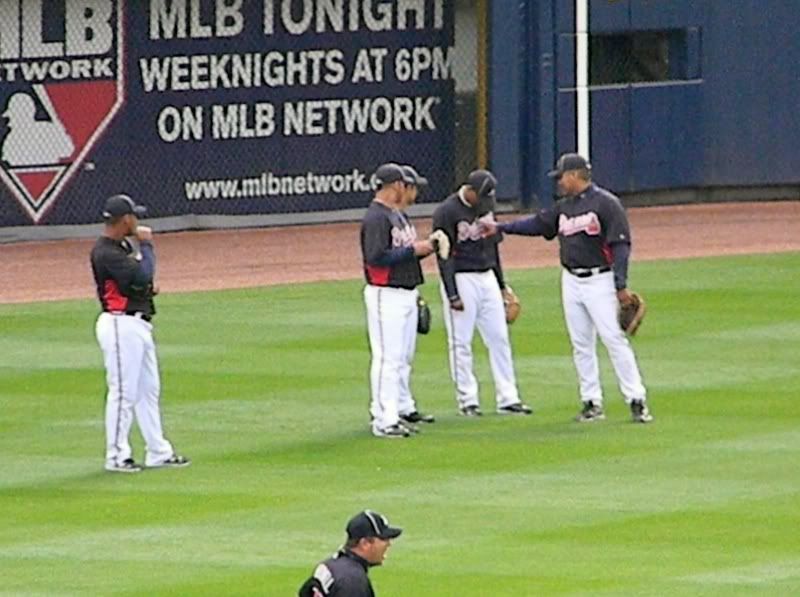 Eddie messing with JJ
Hi Kimmeh!
"batting practice"
zoom - look at his grin! :D
Matt Young is not quite as tall as Jonny
New burger stands on either side of the big Clubhouse store / jumbotron
Hey, Matt Capps!
Our tix included 755 Club access. I make an amazing peach cobbler, and I wanted to 1. compare and 2. eat something warm. This peach cobbler? Do not eat. It smelled like bacon and was sickeningly sweet.
Other notes on the 755 Club...
The good:
They were playing club music in there! I mentioned if they were going to make it look more modern, I love that they modernized the music as well. Out with the stodgy decor, out with the old people music too, right? Right.
The bad:
I don't know if it was the kitchen or the service or both, but we wanted to eat and go. It doesn't take 25 minutes to scoop out fries and peach cobbler, and we finally left cash on the table when we were walking out because we never saw our server again after she took our order (a runner brought our food out). This has been my experience every time I've ordered food there. Do not eat there unless you aren't in a hurry to see first pitch from your seat.
The awesome:
Two WWE wrestlers and two WWE Divas were being given a tour as we waited for our food. I don't have it in me to be that showy, but it was fun to see them pass by. :D
OK, to the seats! We were sitting literally 5 and 6 seats to the RF side of the bullpen, and it would have felt too stalkery taking pics of the boys from such close range, so instead of taking pics, we just cheered really loudly when each one ran in. More on that below...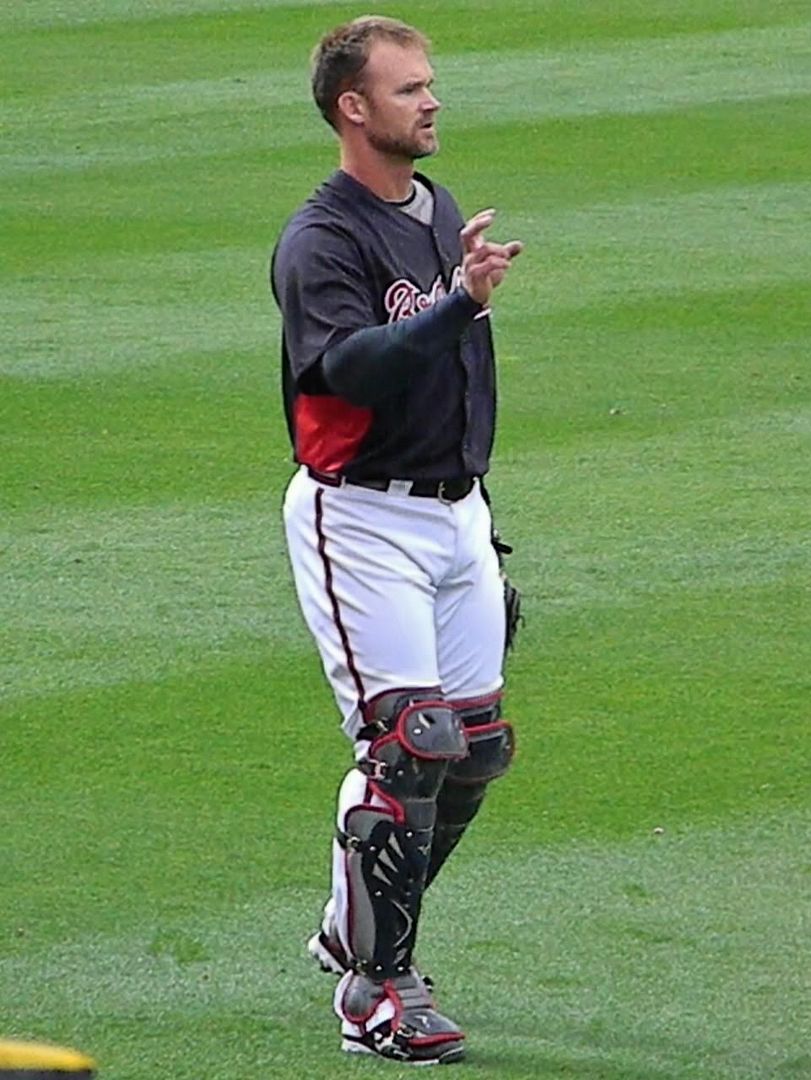 Beardy Rossy!
looking confused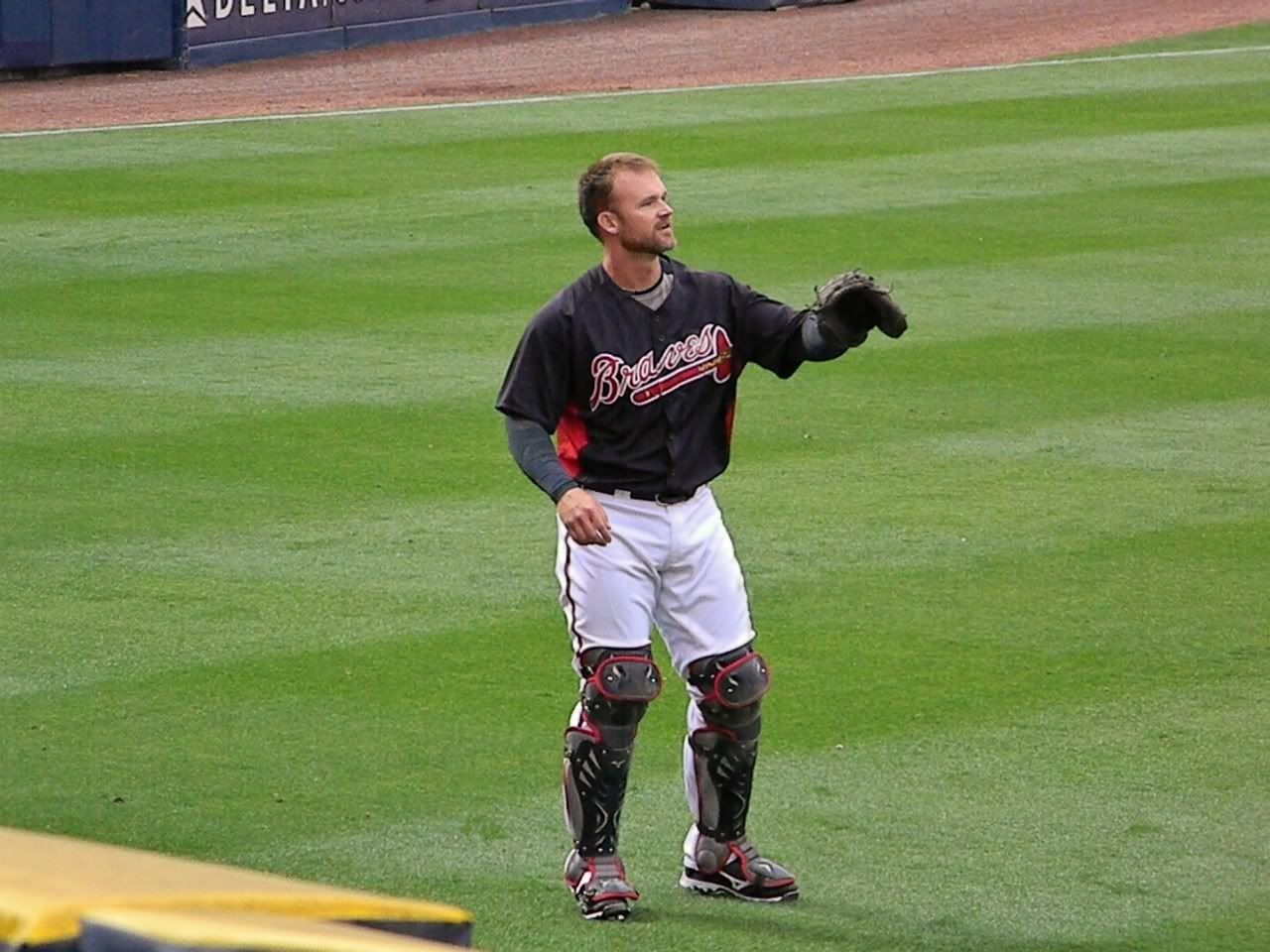 looking adorable
Prado
Smiley Mac. See? Poor quality on zoom. :(
Time to start cheering for the bullpen boys!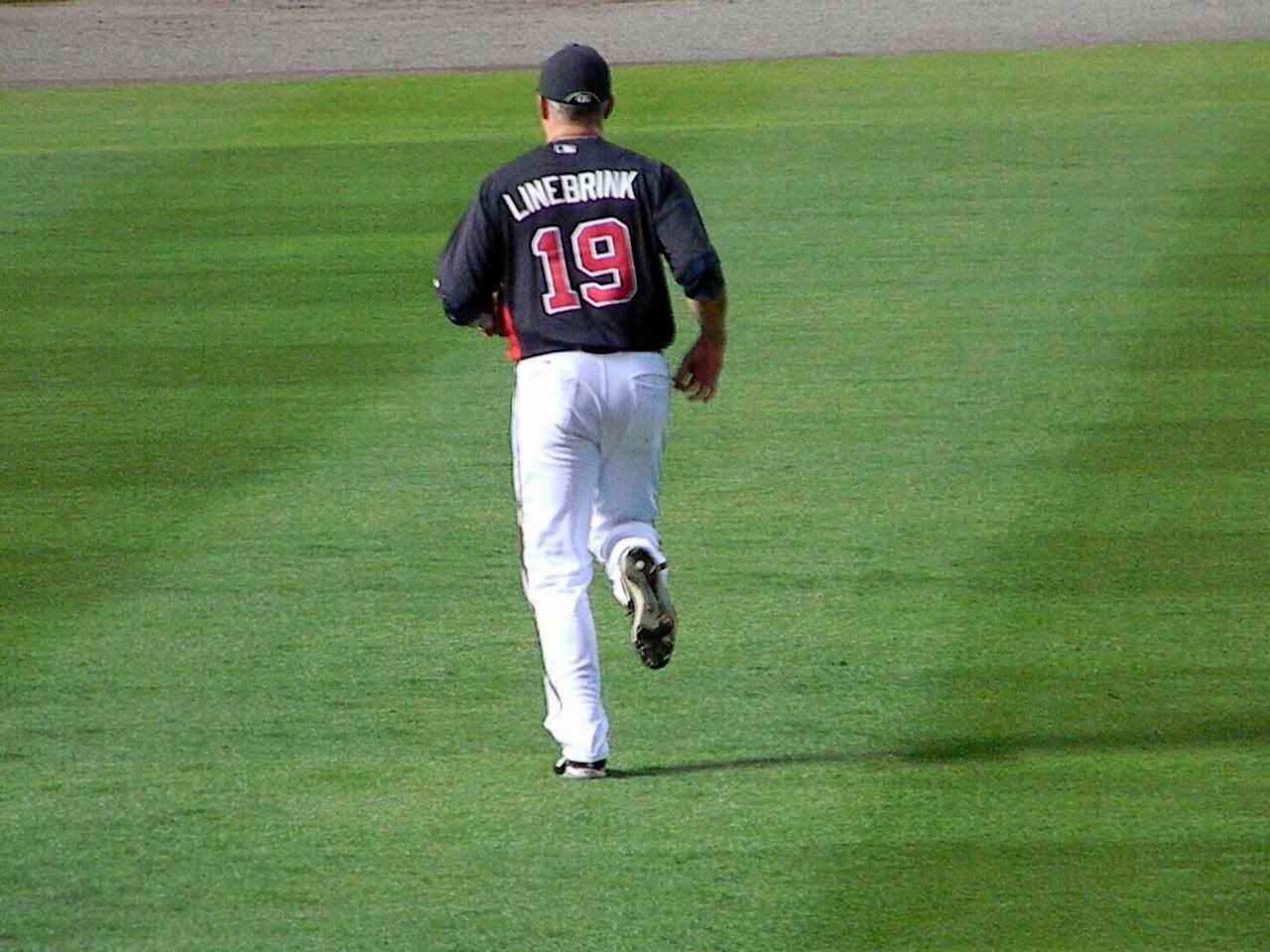 SCOTTY!
Can't say what I accidentally yelled here, but I'm pretty sure the whole bullpen could have heard the beginning of it before I realized what I was saying and trailed off. I'm embarrassed. :D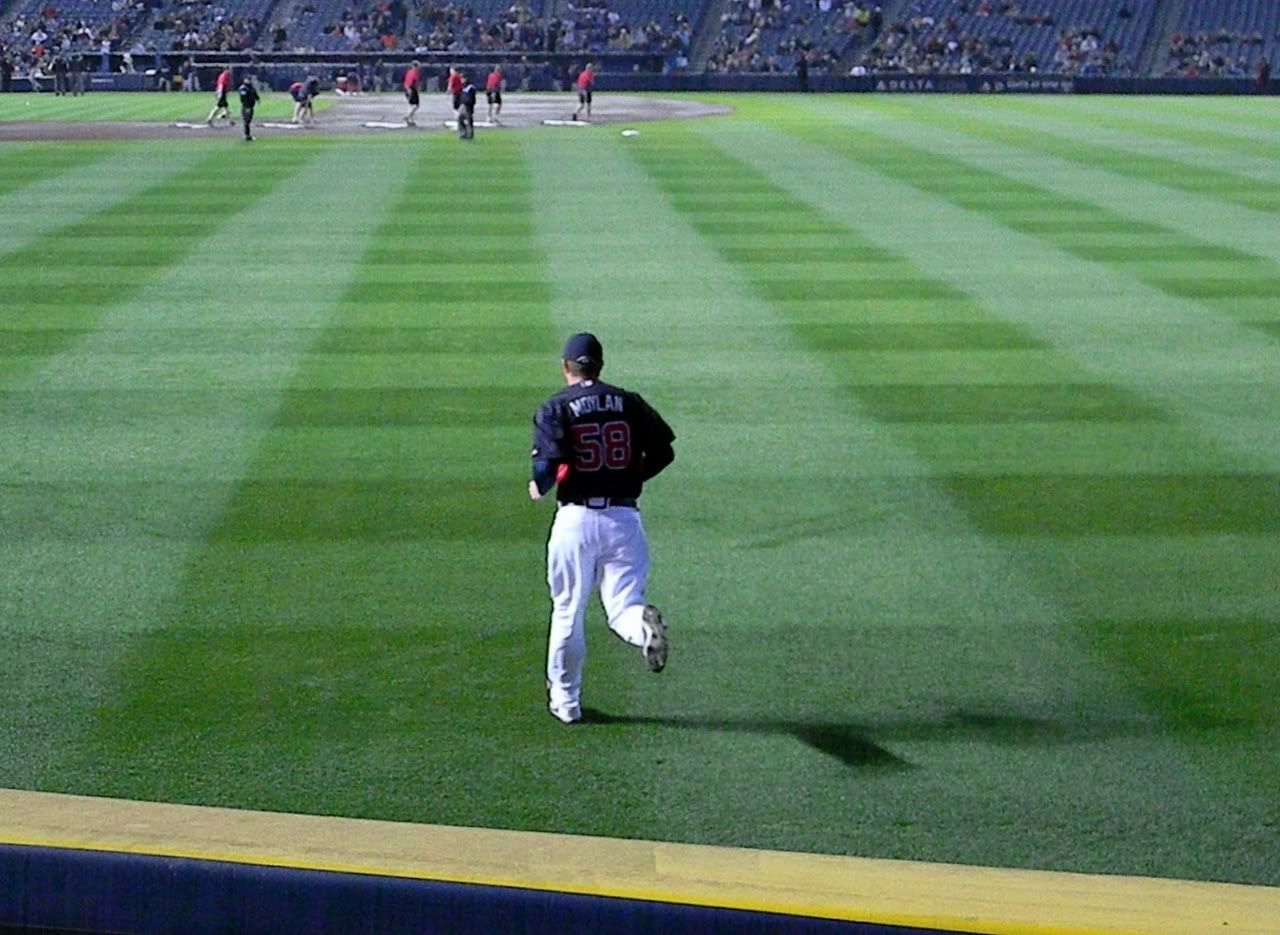 MOYLO!
"SOCKS UP KID!" "SOCKS UP!" His name's Jaye Chapman, and we liked how smiley he was. Adorable.
EOOOOOOOOOOO!
So pretty
Tim Gustafson, another Parkview alum
Matt Young, gettin' it in CF
JONNAY!!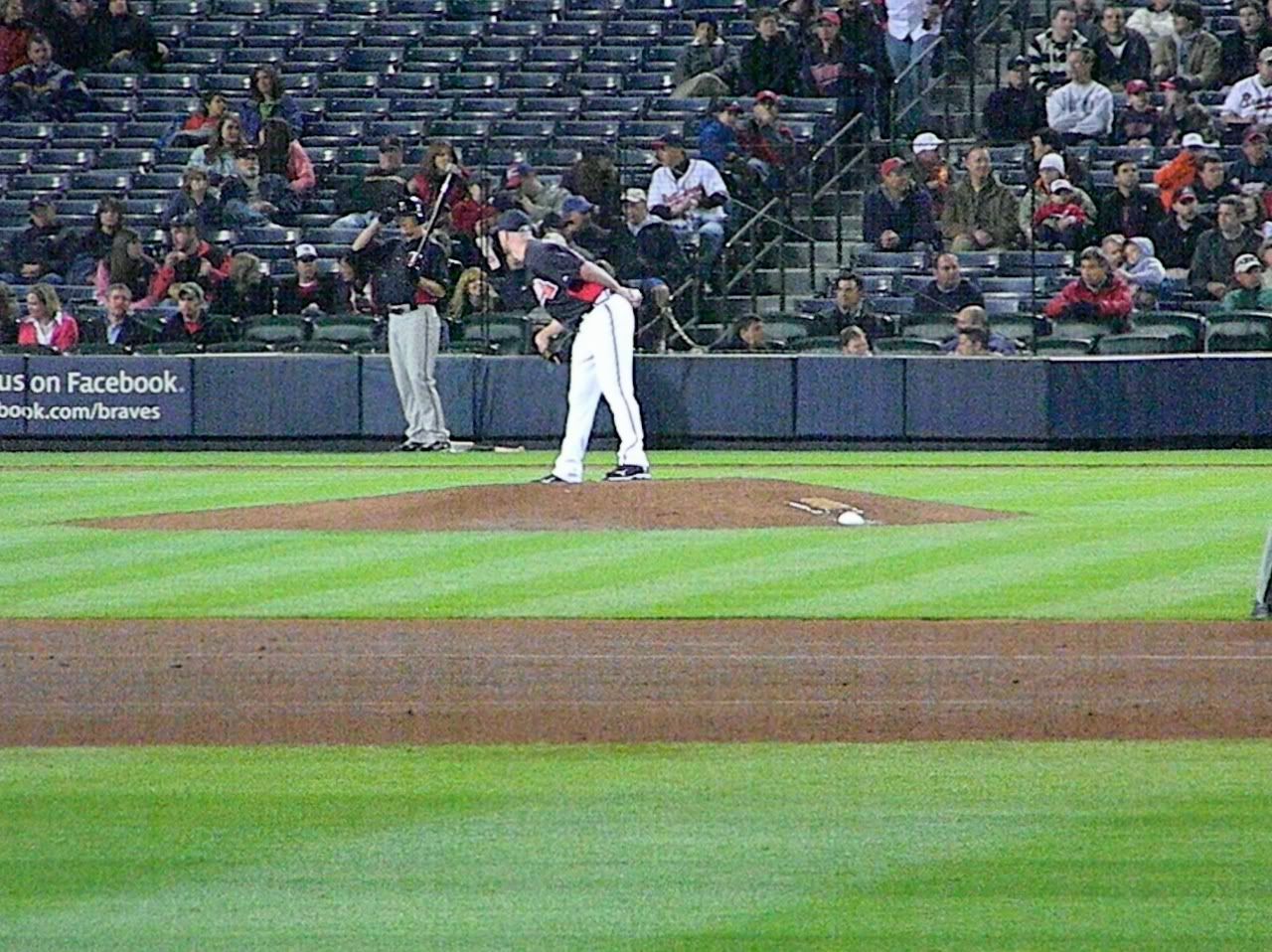 What a great stare-in.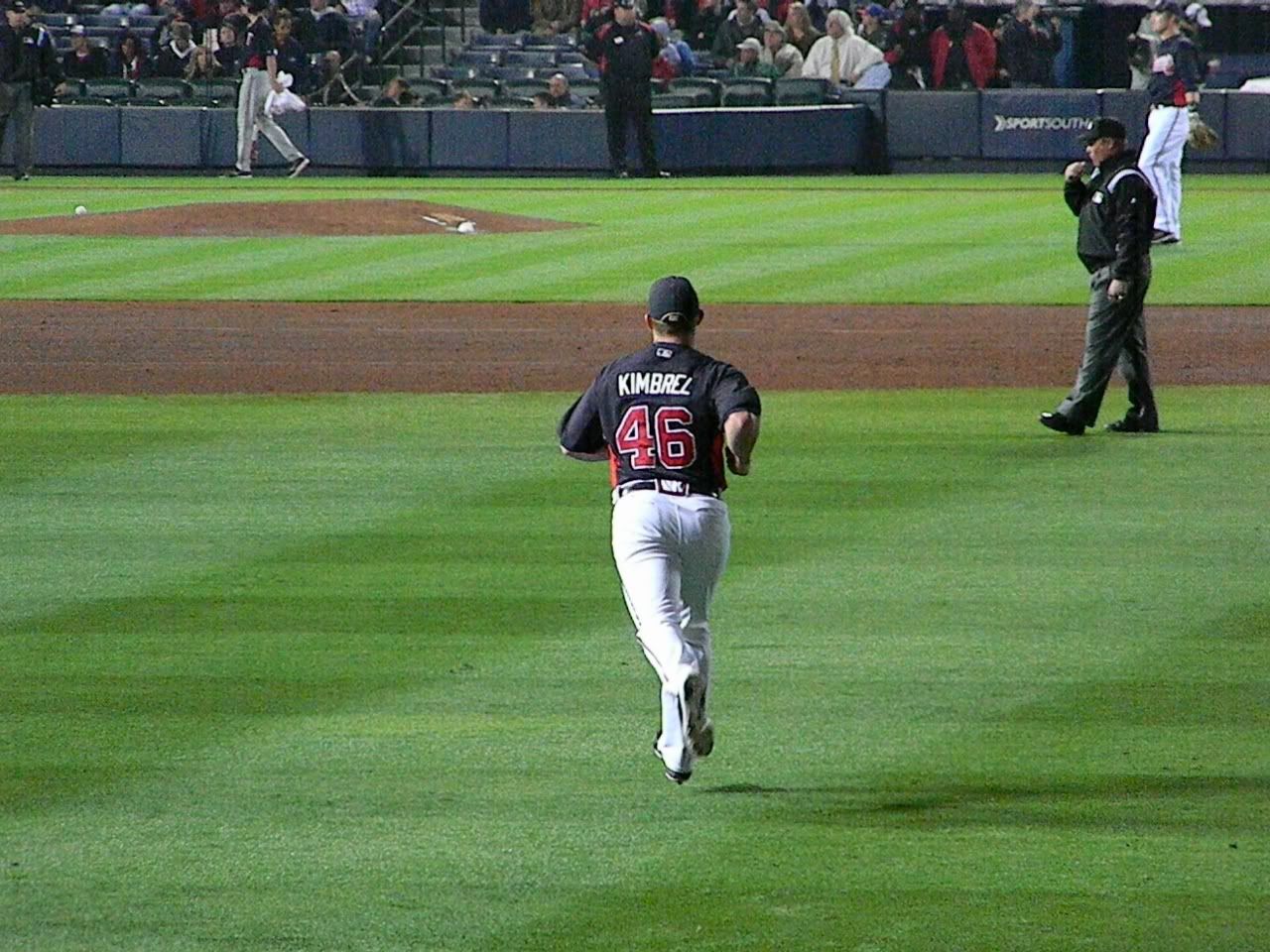 KIMMEH!
Alison's boy Ed Lucas
Run Ske!
"NINETY-SIX!!!" "WOOOOO!" "GO KID!"
Walk-off homer by Mauro Gomez in his first 2011 spring training at bat!
We went crazy!!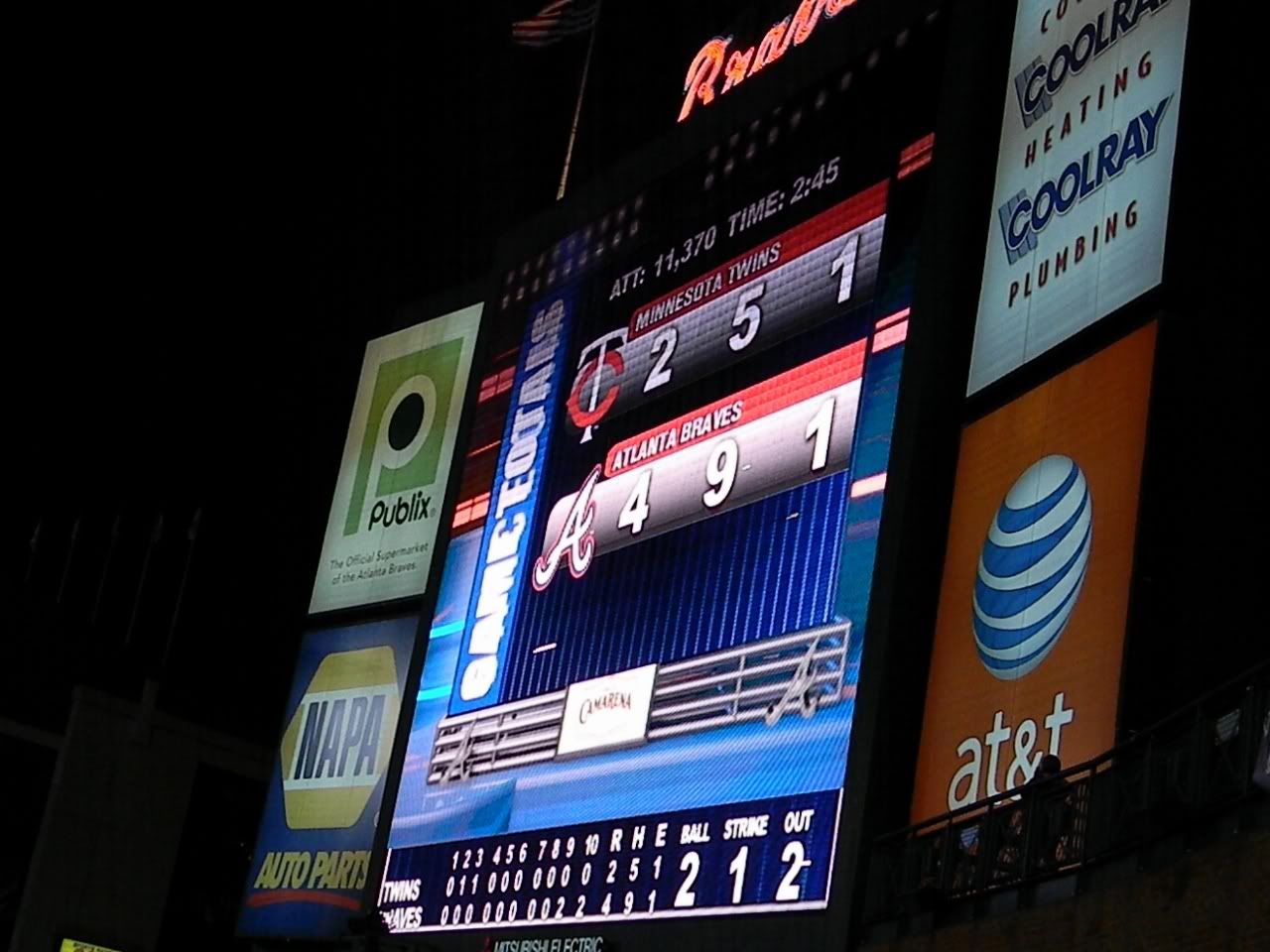 Braves win 4-2! (off former Brave Chuck James, aww)