Oh, creepy. Hi SportSouth. I was just trying to take a pic of BMac and didn't see this till I got home.
On Tuesday, there was a 100% chance of rain for Wednesday's noon game. Luckily, we didn't get rained on until the bottom of the ninth, and those were just a few sprinkles! I didn't get there as early as usual (had some things to take care of in the morning), and went straight to the bullpen to see Beachy (!) warming up with JC. As usual, click to enlarge the photos below...
Brandon Beachy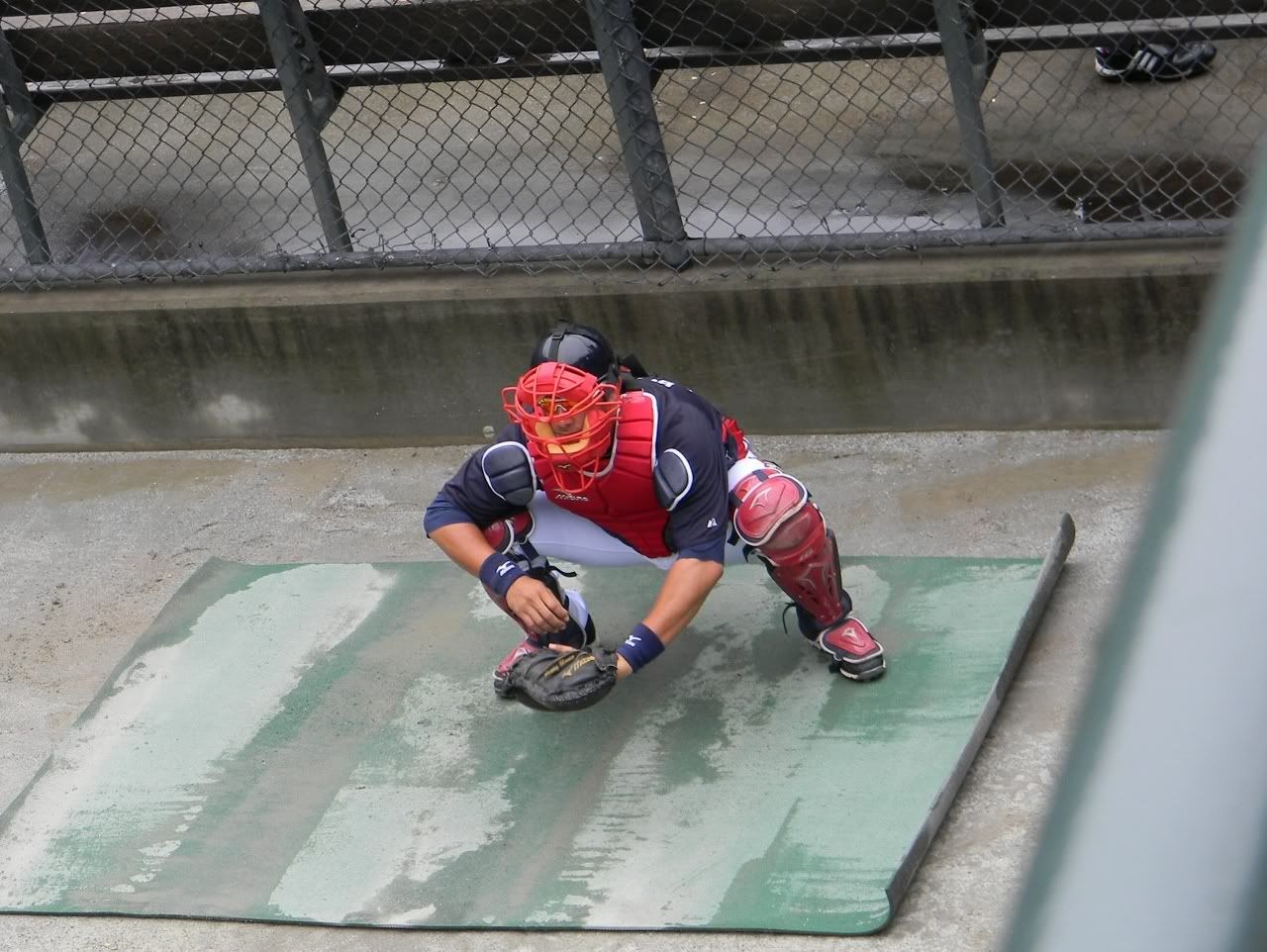 JC Boscan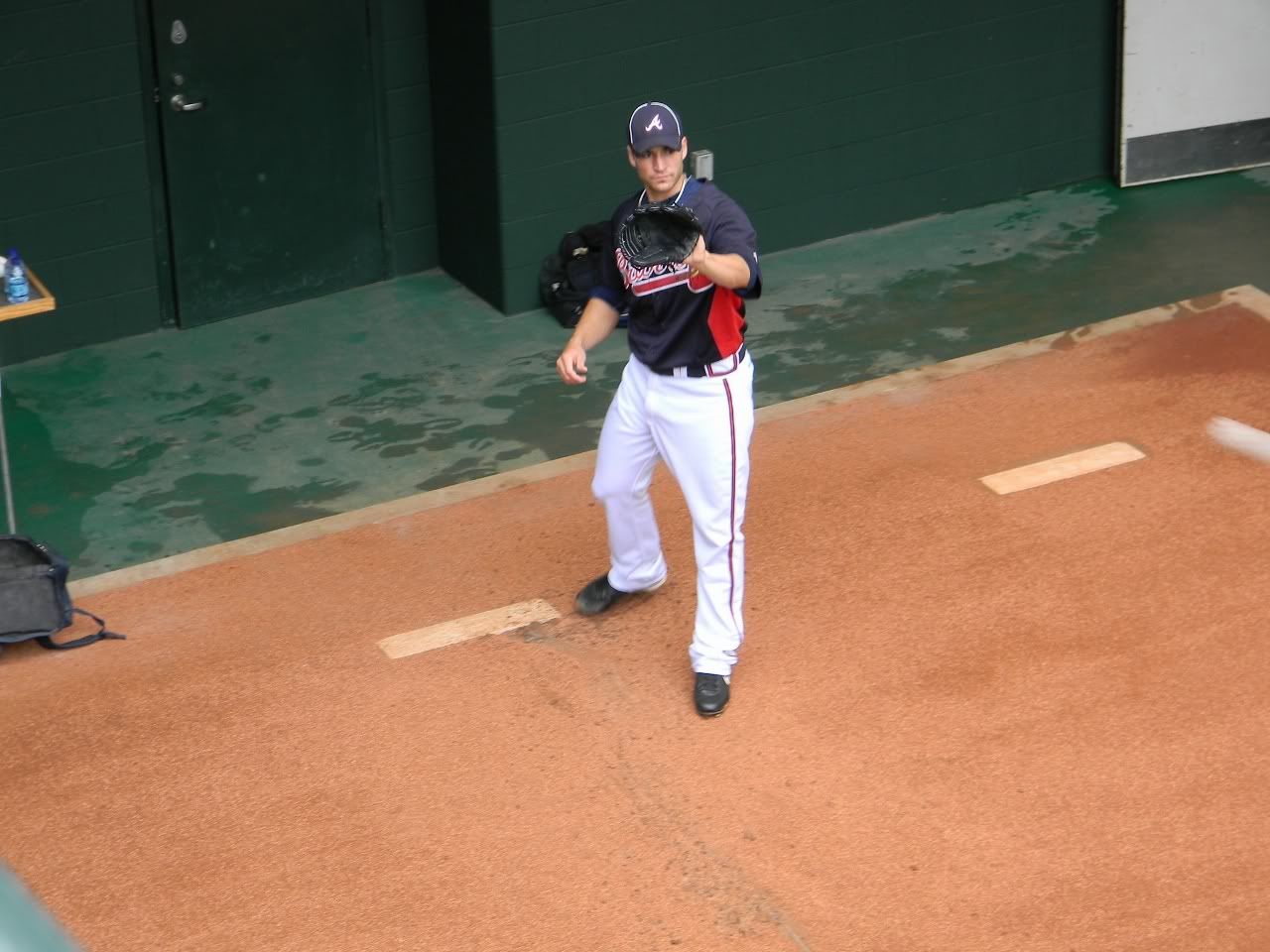 The view from our seats. No one was there!
Justin Morneau ❤
Rossy? Honey, where did the beard go?! I like your face either way, but Alison's a little bit devastated. ;)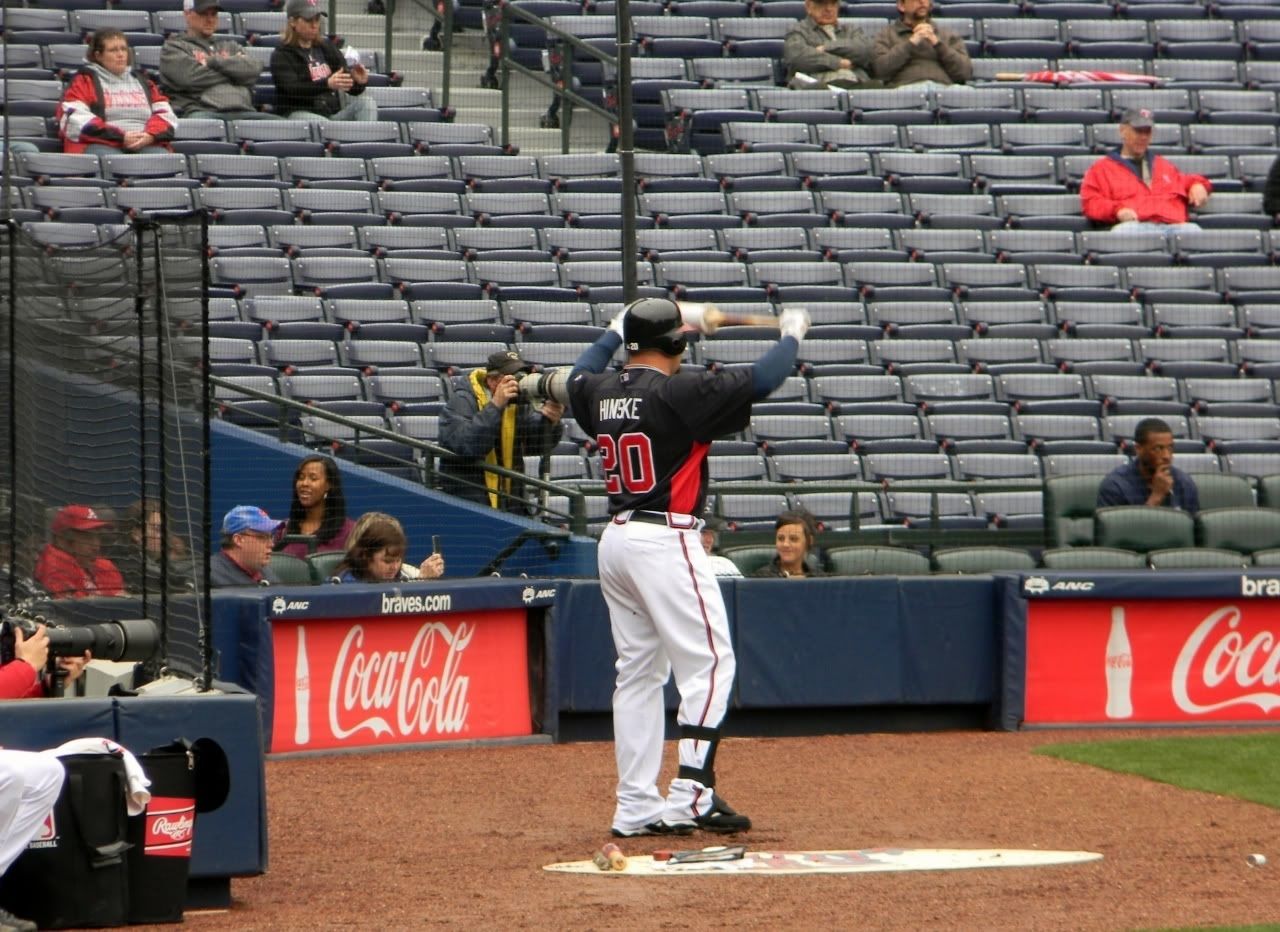 Hi He-Man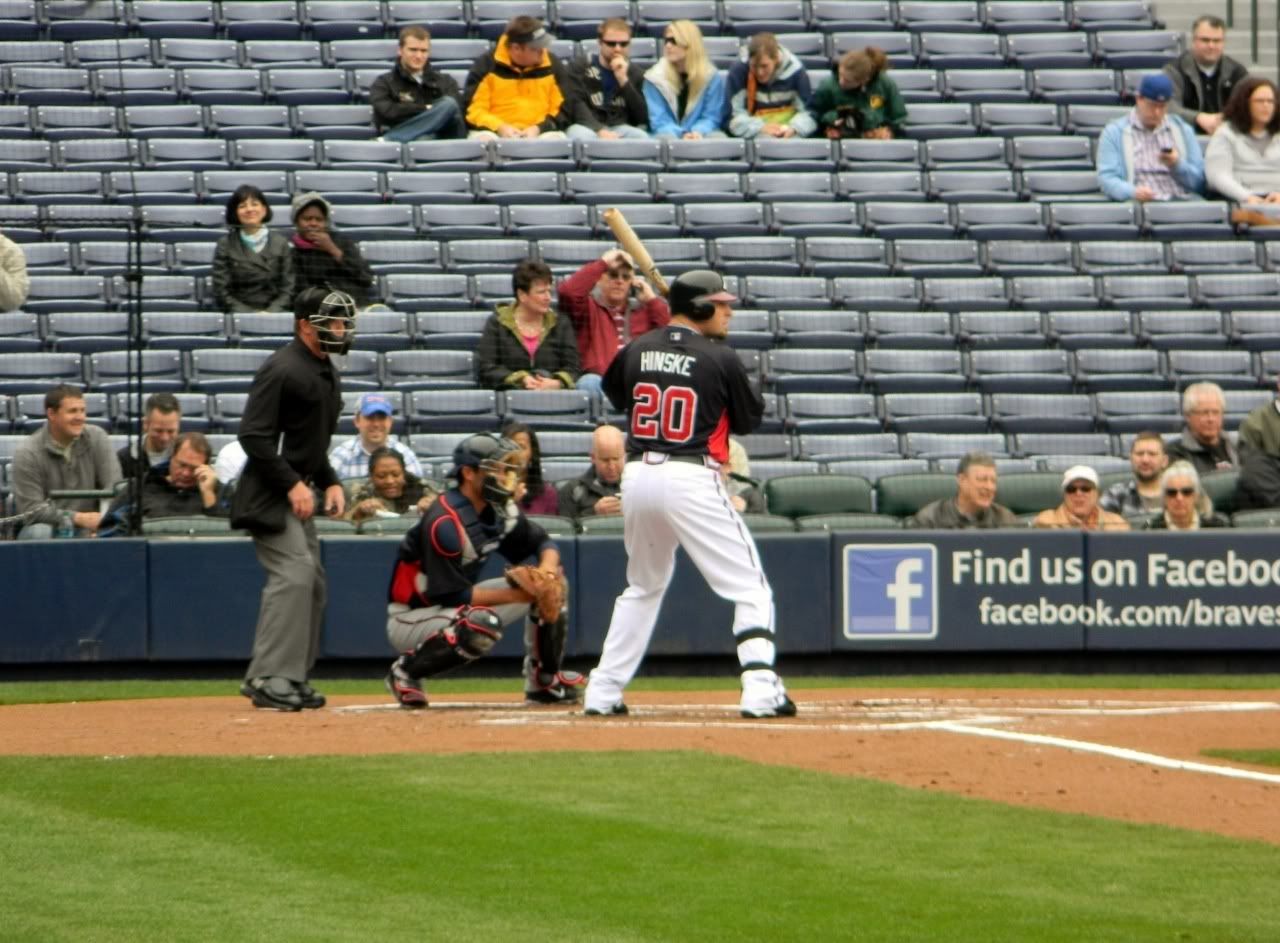 The lady in the turquoise turtleneck likes him too. :D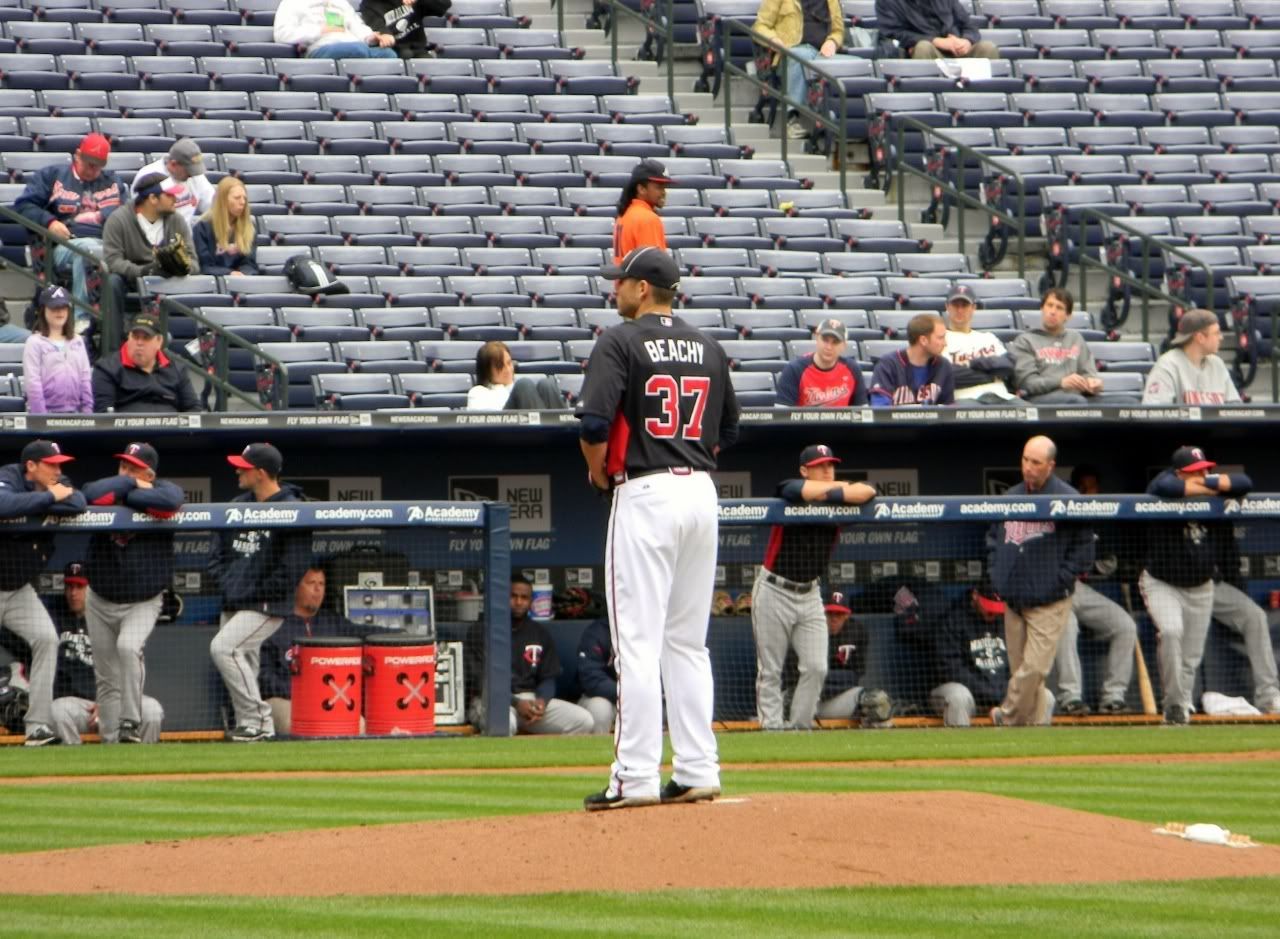 Hi Beachy
Hi Freddie
Hi Pittsburgh Nate
JC and R. Lopez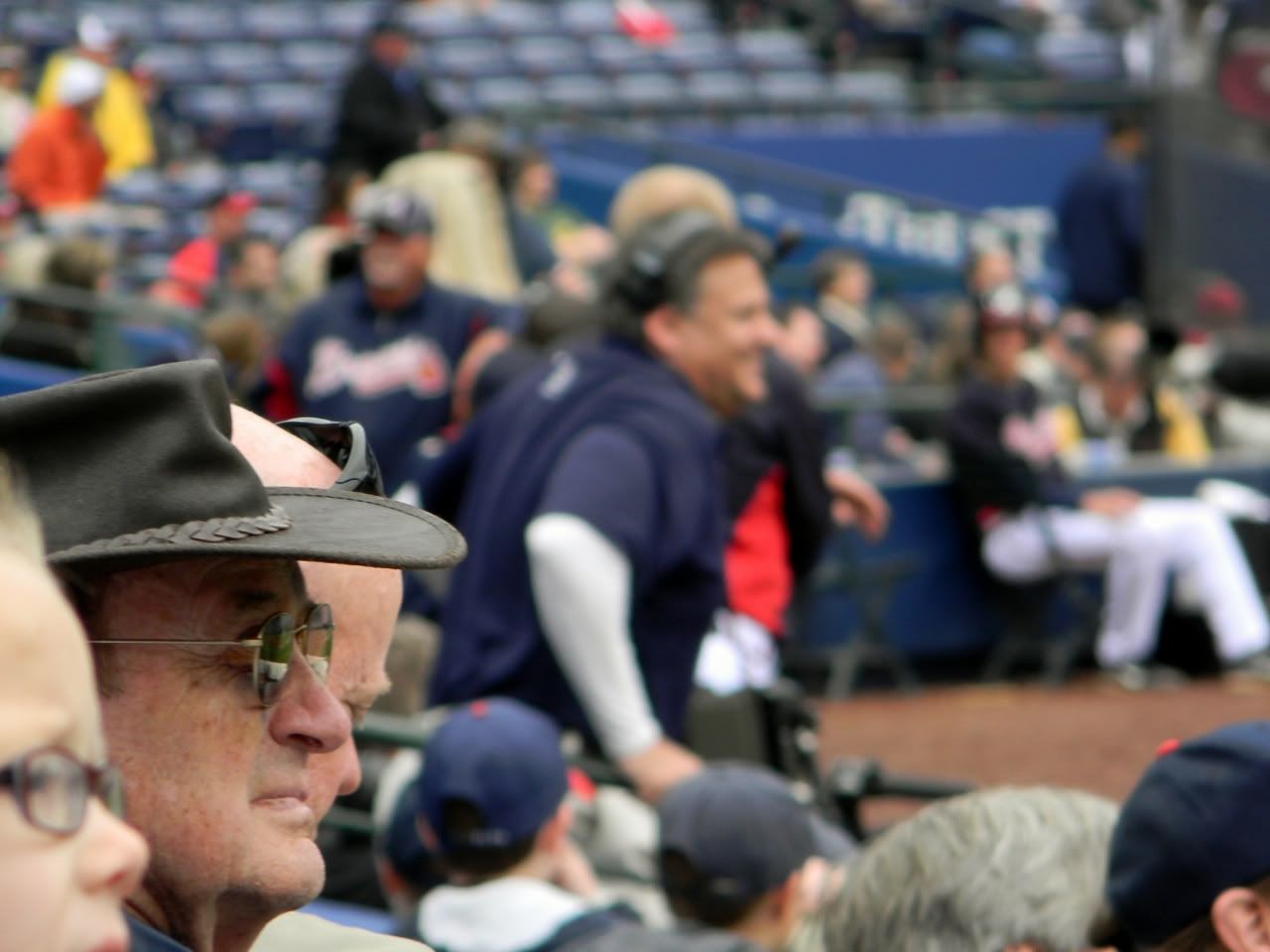 Wish I knew who this old guy is.
This was an accidental shot that came out pretty cool.
Ew.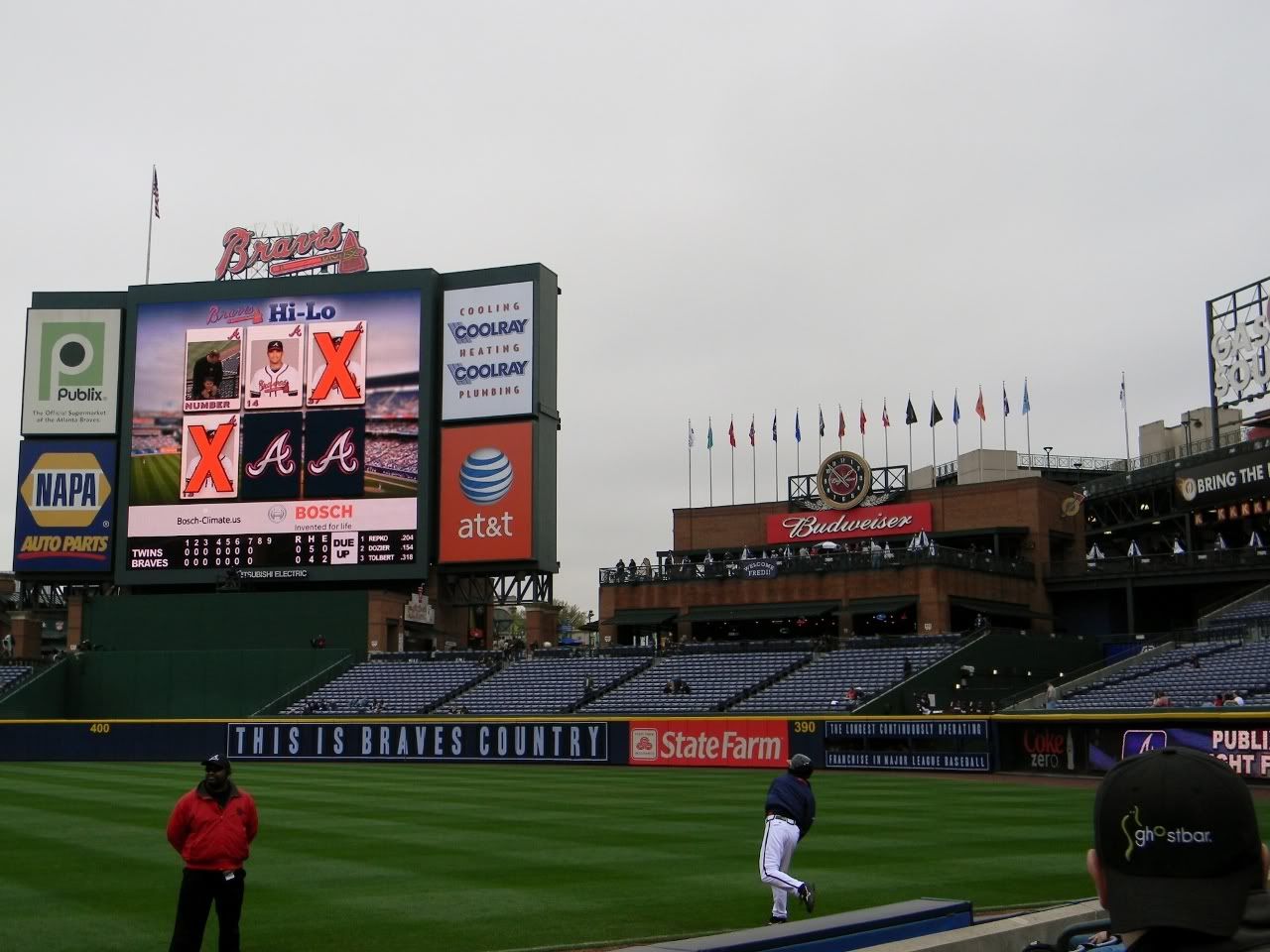 The bullpen played all the games on the jumbotron. It was pretty cute.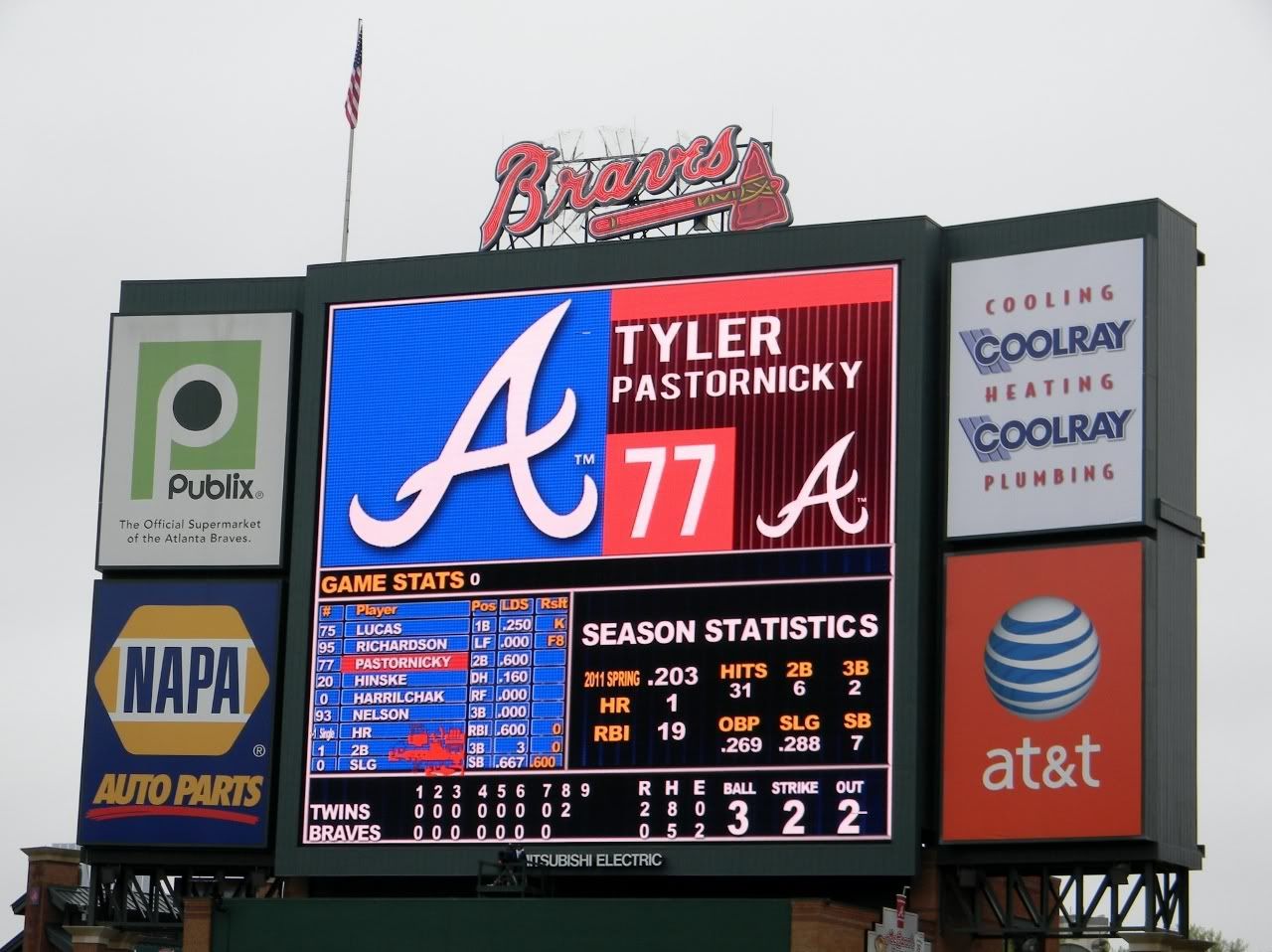 Jumbotron virus!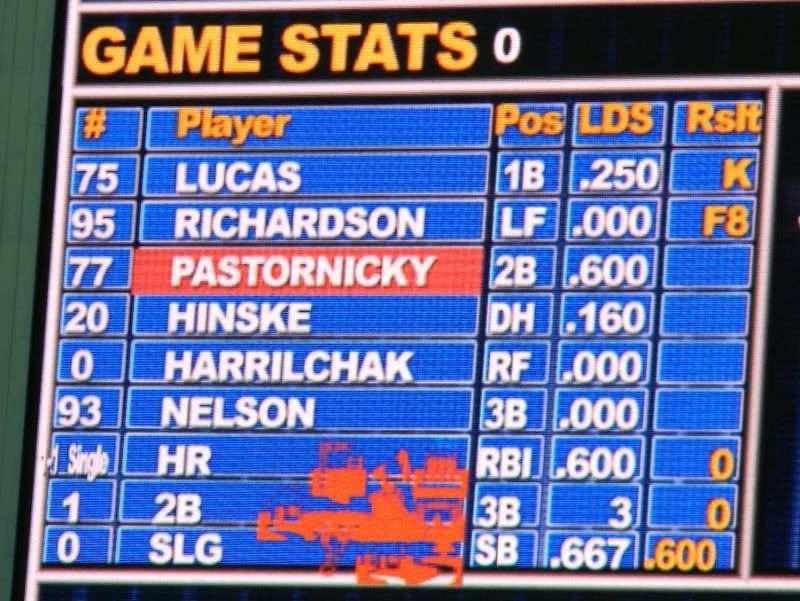 I did a double-take, thinking this was Clint. It wasn't. :)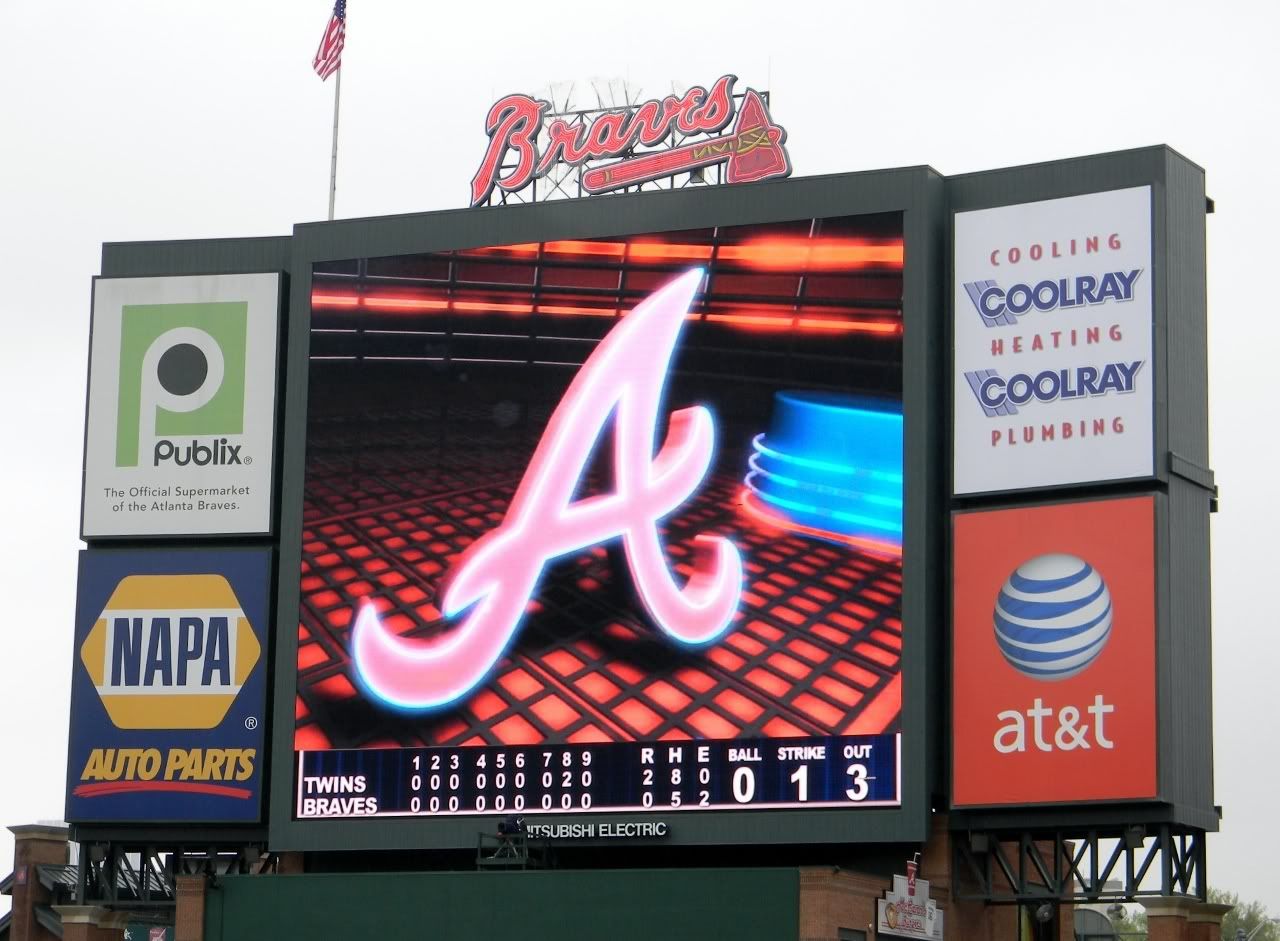 We lost, 2-0. We'll get 'em next time!
Time for the absolute best part of the day...
I was holding my breath until I started talking at the very very end, and you can hear Alison and her friend Chris laughing and talking too. SO funny. Yes, I'm
sure
that's one of your favorite songs, Ske. :D
Full album here.
Many more dugout shots, lots of bullpen shots, everyone was cold. It was a cold day. :)
See you Friday! Let's do a batting practice Braves Love meetup, yes? A lot of you have told me you're going to be there!