Huddy!
Happy birthday to me, the Braves won two!
1. I took the first game "off" -- no pictures, just hung out and watched the game -- and my lovely friend Jennifer ("Girl JV") hooked us up with sweet seats in 104 for game 2. Jennifer, you're amazing. ❤
2. My phone has been having problems (a replacement is supposed to arrive today) and it died during the game. Sorry for the lack of tweets!
3. My brother jinxed Huddy's no-hitter by mentioning it
right before
Huddy gave up his only hit of game two. Next time you see him, smack him in the arm, yes? Yes. Good.
4.
I tried a McCann's Burger burger.
It was tasty; I will get one again. Alison and I split an order of fries and didn't finish them -- it was a lot of fries.
5. We dropped some cookies to Eddie for our shared birthday -- homemade Nutella Peanut Butter and Oatmeal Craisin Pecan. There was a bag just for him and a bag for the bullpen boys. We were glad Eddie seemed to like his little present, and when we left for game 2 my brother said the big bag for the rest of the boys was nearly gone. Yay. :)
6. Laura bought me a new Braves shirt. I adored it on the hanger... it may need to be returned. It's a little... um... different than what I usually wear.
There are almost no pictures in
the album
. Sorry. I was busy being a regular fan and enjoying the game. :) Here are a few...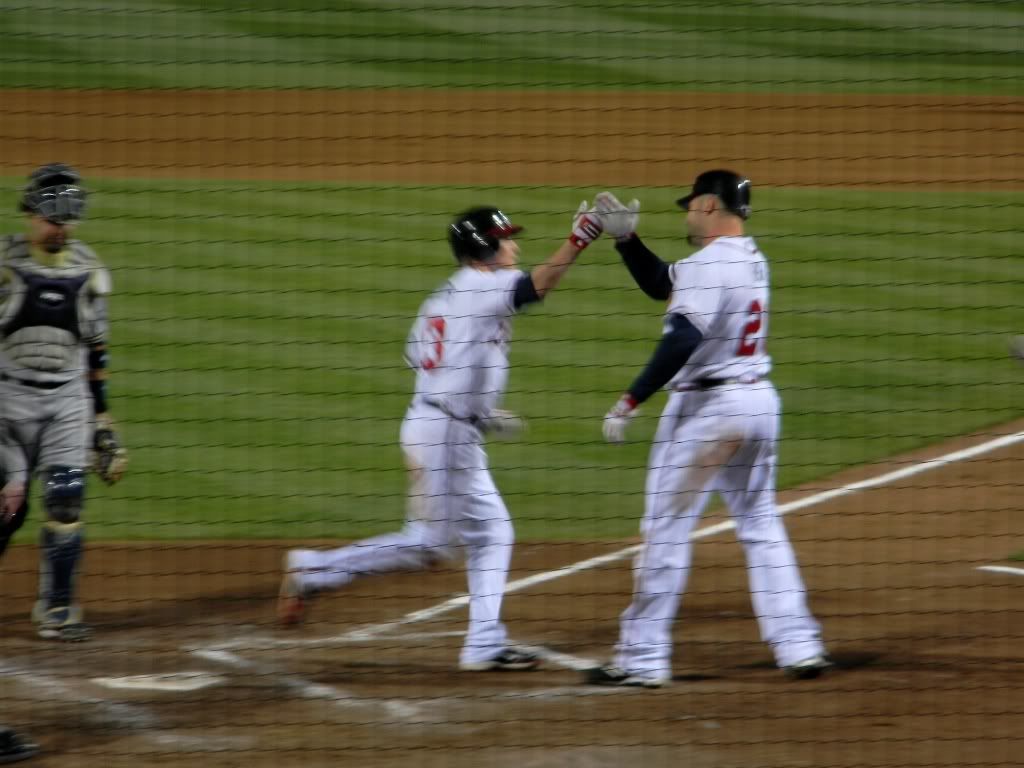 Pittsburgh Nate hit me a home run! haha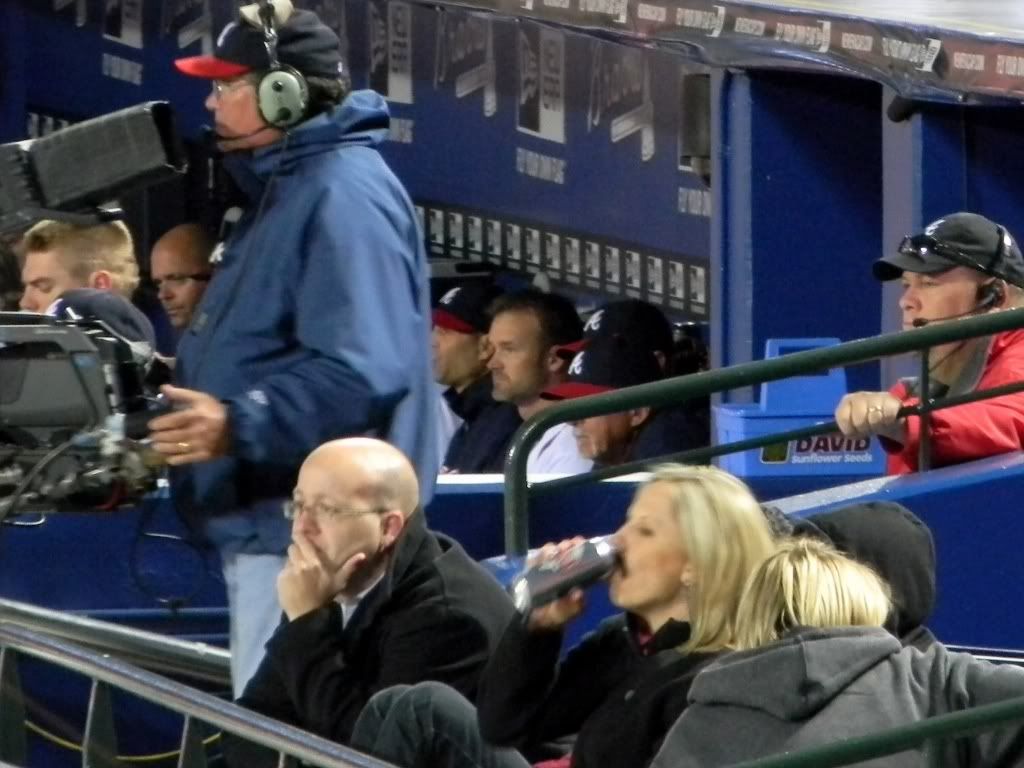 Me: Look, Beardy.
Girls: Oooh, where?
Me: Through there!
Girls: Oooh, hot.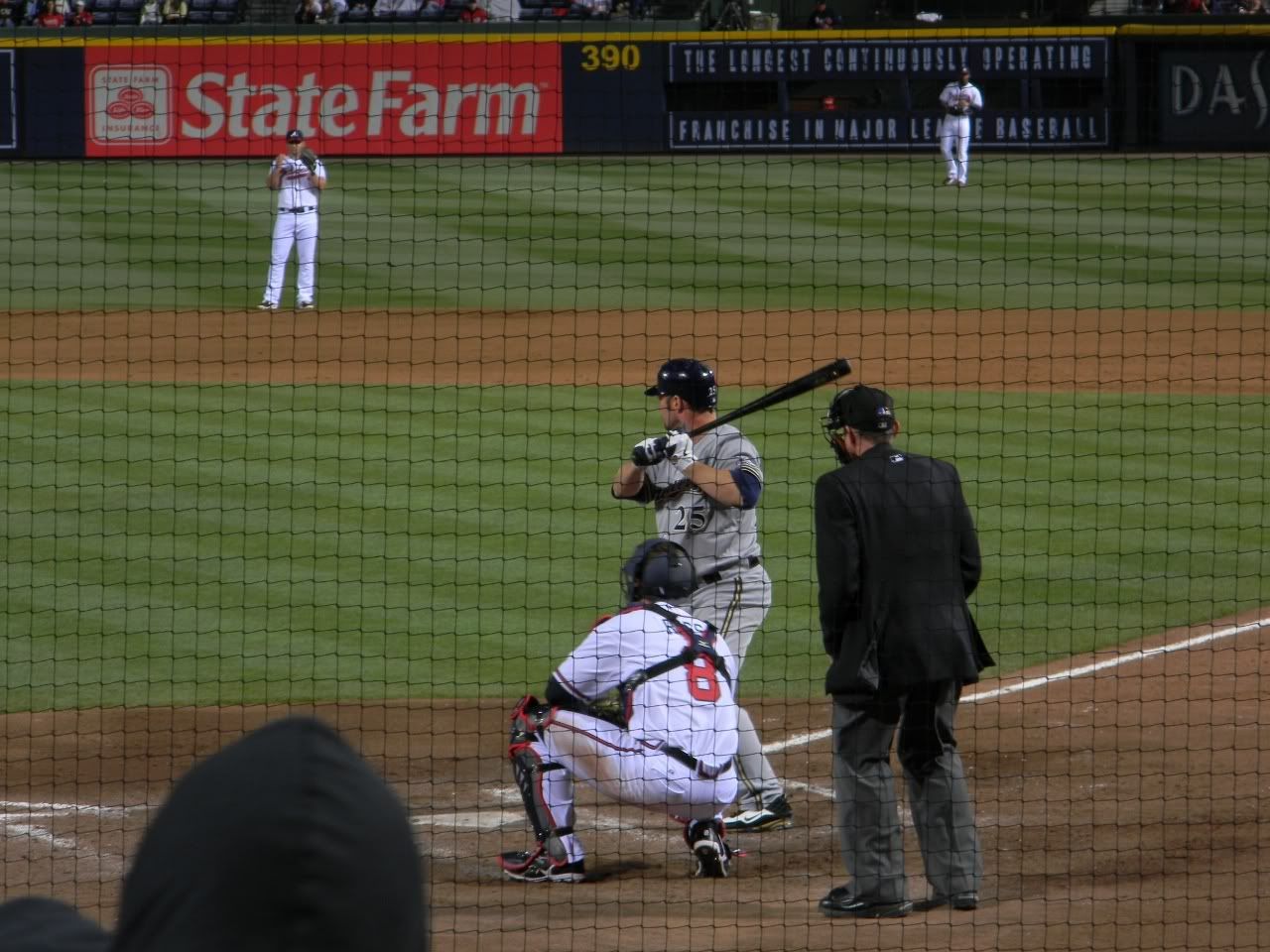 Kots! During game 1, when he was playing RF, they played Mac's intro song and Kots put his hands up in the air!! LOVE IT.
Good game grin!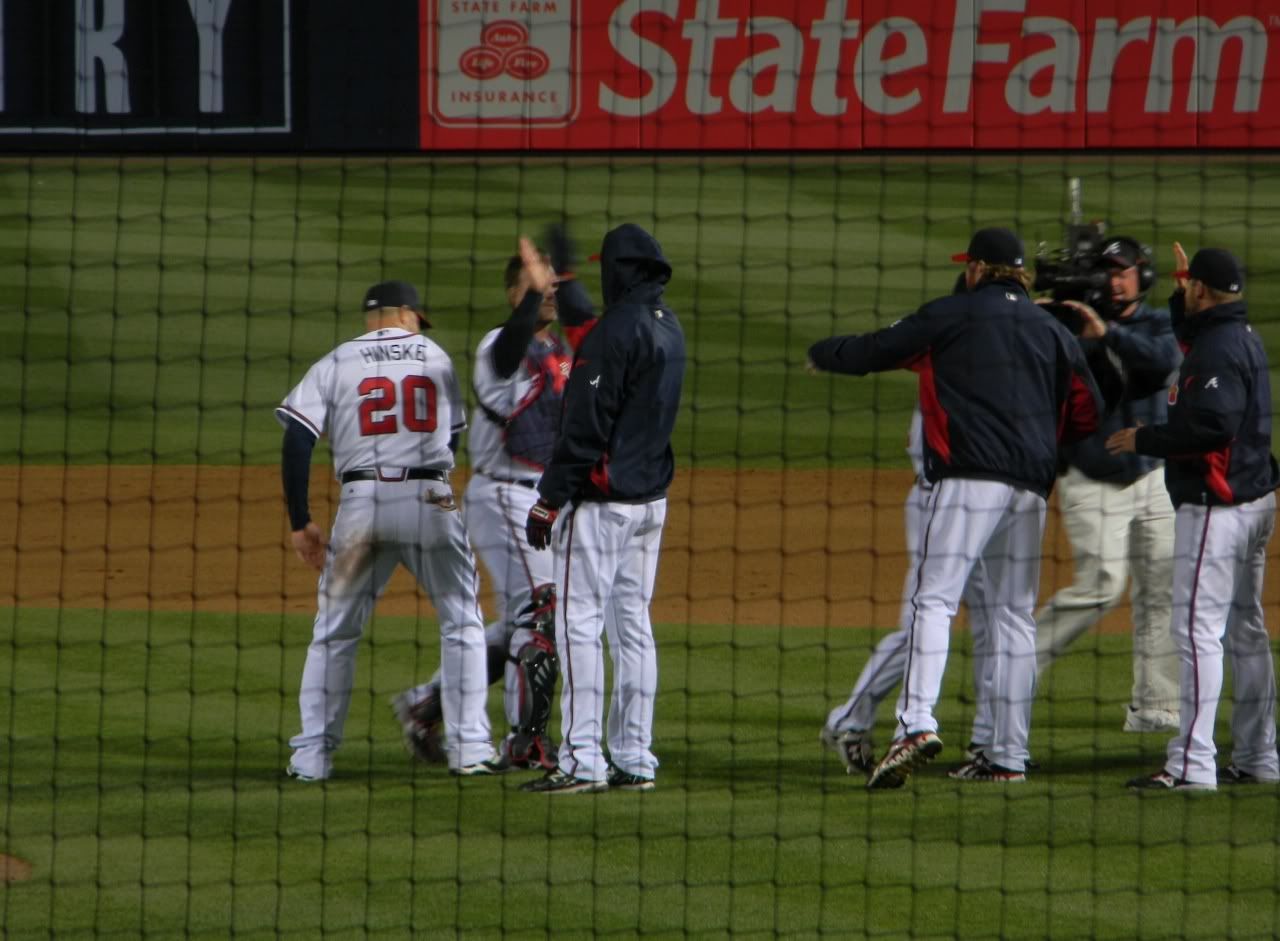 Ske gives the best fives. :D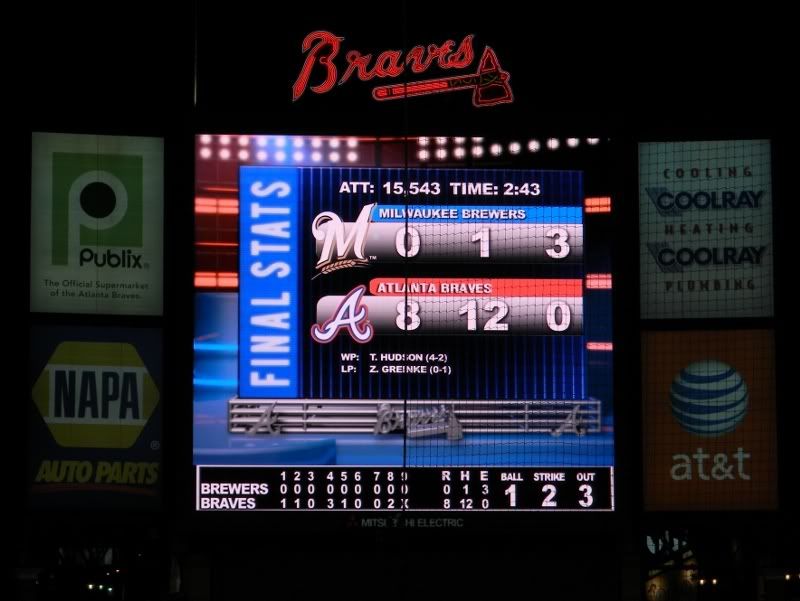 Win!
Thanks for such a fun day, boys! And thanks to all the friends who wished me well today -- love you all! ❤