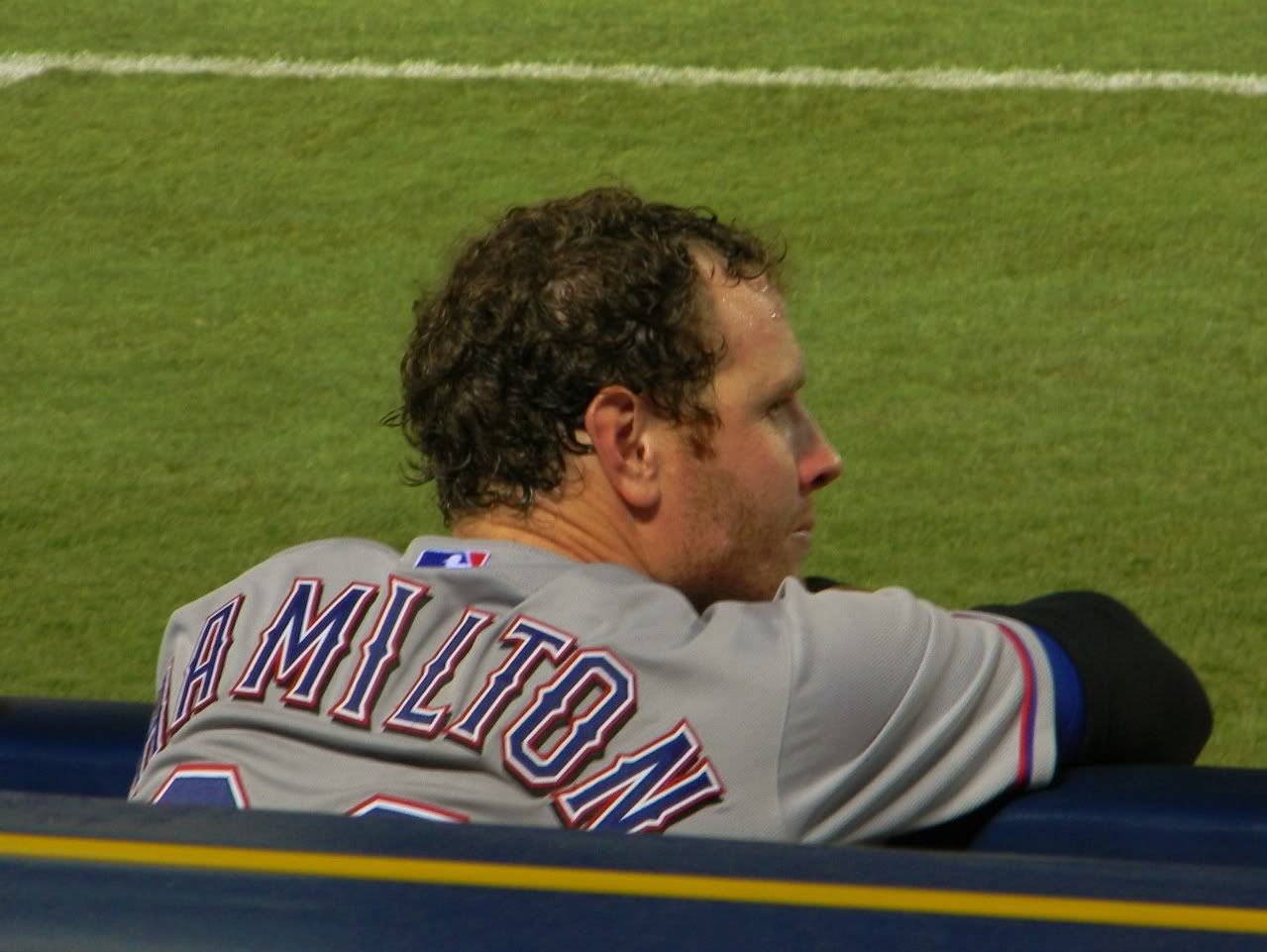 Hey, Josh Hamilton.
The best part about writing a blog is meeting readers from all over, and the
very
best part is when those readers become real-life friends. One of the first blog readers I met, Jo, drove up from Tallahassee with tickets from her boss for us to attend last Friday's game. See, he knows she's a HUGE Rangers fan -- almost as much as she's a Braves fan -- and it was amazingly cool of him to buy us tickets practically on top of the visitors' dugout for this game. Thank you for sharing, Jo, and thank you Mr. S!
We did arrive early for batting practice, but the tarp was on the field when I arrived (Jo was still on her way) and some Rangers were out in left field playing football. Here's a tiny video (I was on the phone with a non-baseball friend, and I hate my camera that refuses to focus) and some pictures follow...
Antlers!
Yoshinori Tateyama, Matt Harrison has the chin goat, I don't remember the beardy beard, and the bald guy is CUTE and is one of their trainers, according to Jo.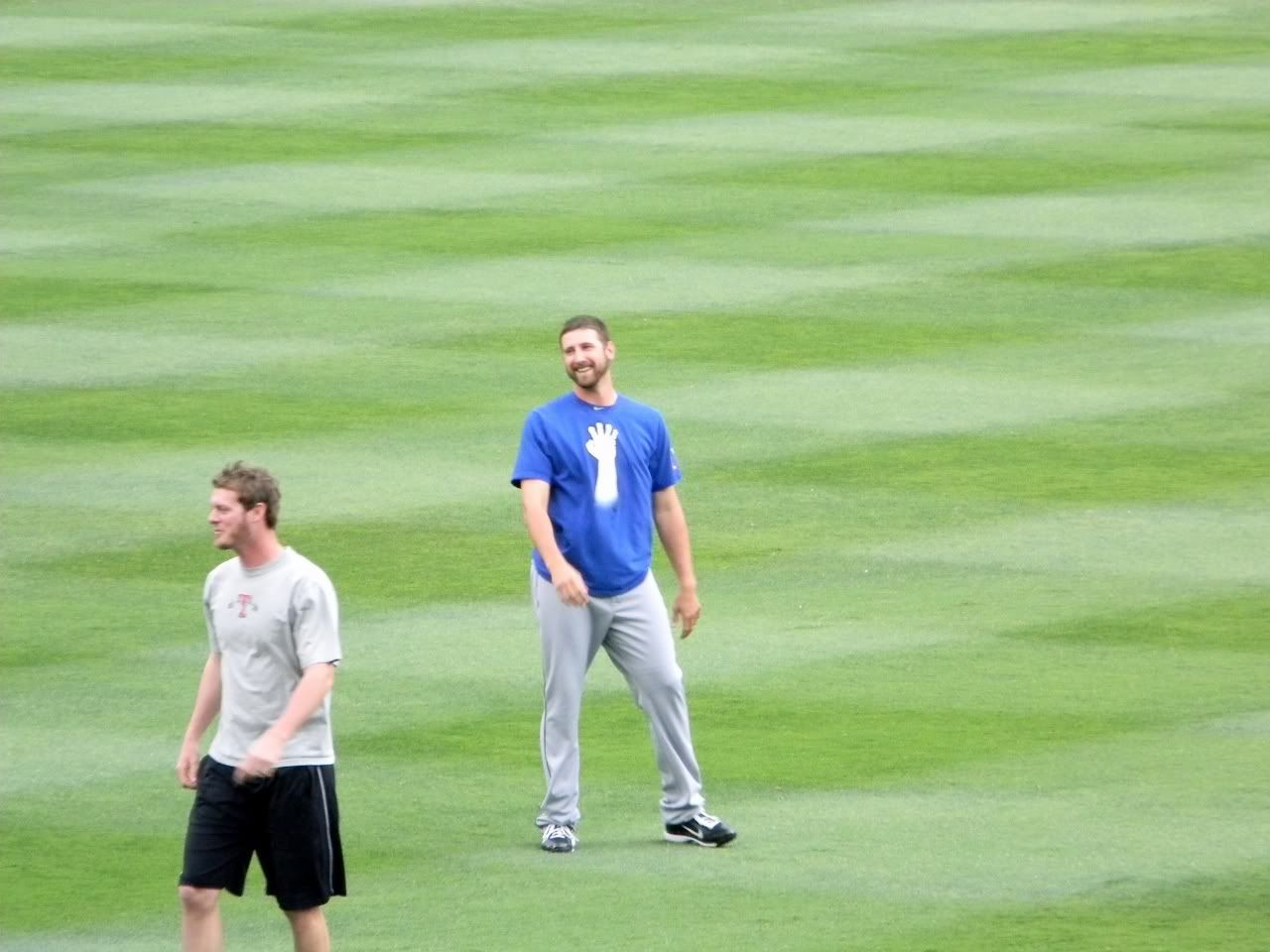 Claw!
Human goal post
Sadly, Jo missed her boys playing football, and it was raining when she arrived so we were planning on grabbing some dinner. She wanted to see the bullpen and if Delgado might be warming up yet, but I told her it was definitely too early. As we peeked out of the concourse, what did we see? Some of our pitchers throwing in right field! Jo:
HUDDY!!!
Oh, did I mention it's Huddy t-shirt night? Yes, we got Huddy t-shirts. They're pretty sheer and scratchy, but we're happy they started giving out t-shirts again. I think the last one I got was a Smoltzie!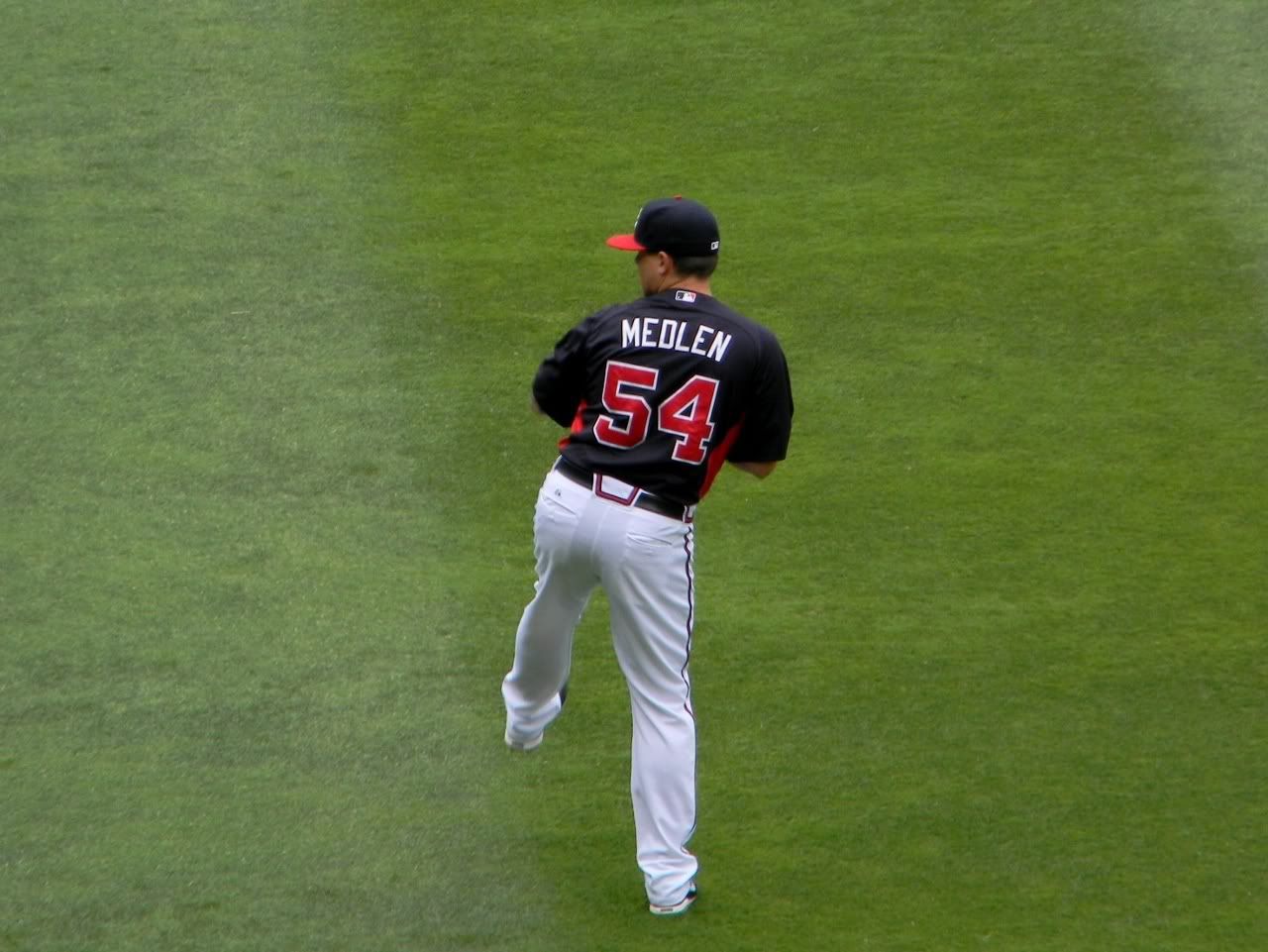 MEDS
The back end of our bullpen (ha!)
Hmm. Jonny wins here. A friend says it's just the angle, but I'm just happy there's no dip can ruining the picture this time. ;)
Come back soon!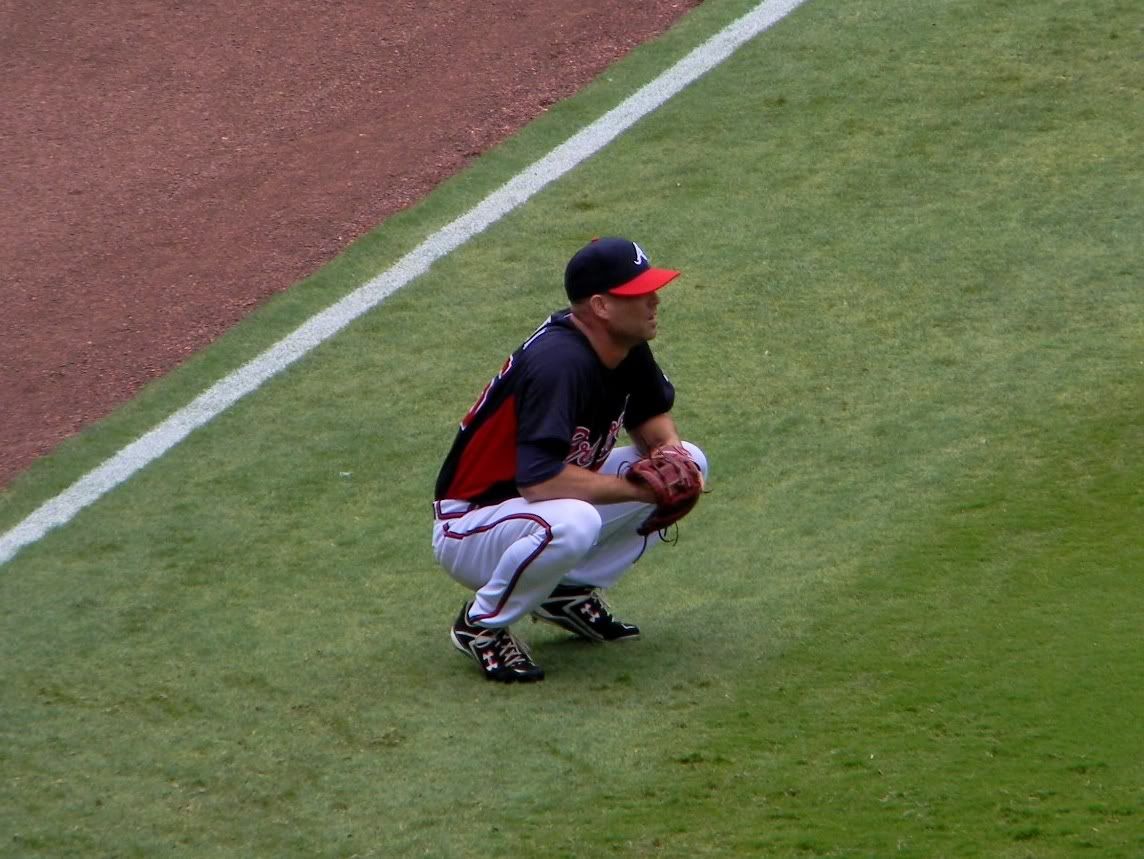 Catcher Huddy!
Good boys, signing autographs
Remember how I mentioned our seats were just above the Rangers' dugout? Well, they were on the home plate side, and before the game started, on the left field side, Jo spotted CJ Wilson.
Jo:
OMG. There's CJ.
Me:
Go over there!
Jo:
I don't have anything for him to sign! I don't have anything for him to sign WITH. I left my camera in the car!
Me:
I think I have a Sharpie. Oh, I do. I don't know why; I never ask for autographs... I loan it to people... Here. Go over there!
Jo:
He can sign my iPhone? Will you take pictures? OMG. I'm going.
And with that, she was gone. And that's how I met CJ Wilson on the side of the dugout.
CJ: "You know they don't take back signed iPhones, right?"
Jo: *giggle* "I know..."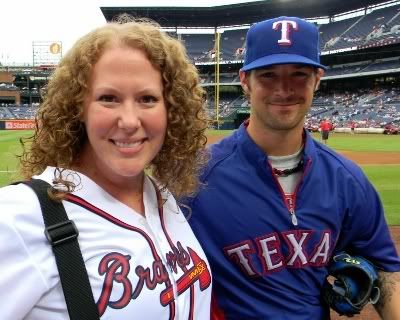 Wow, I look ridiculous. Tired eyes. I'm going to start making photobomb faces, I think. Y'all who have met me - I don't look like this in person, do I? I don't think I do... He makes this same straight-line smile face in all his fan photos, I think -- it was identical in Jo's pic. Also, he's very thin.
The signed iPhone :D
Calling her mom :)
She asked me if I was this excited when I met Brian McCann the first time, which made me laugh. I said no (sorry Mac), but that's because it was at a golf tournament and he was just really nice and a normal guy. I
was
super-nervous about meeting Javy, and that was years after my JavyLove was at its peak, haha. I think he's the only one I was truly nervous about meeting. The rest have mostly just been fun. Anyway. CJ was pretty much
exactly as he comes across on Twitter
. :)
The full album is full of some pretty good pictures from the start of the game forward. I'll try not to overload you, but take a look!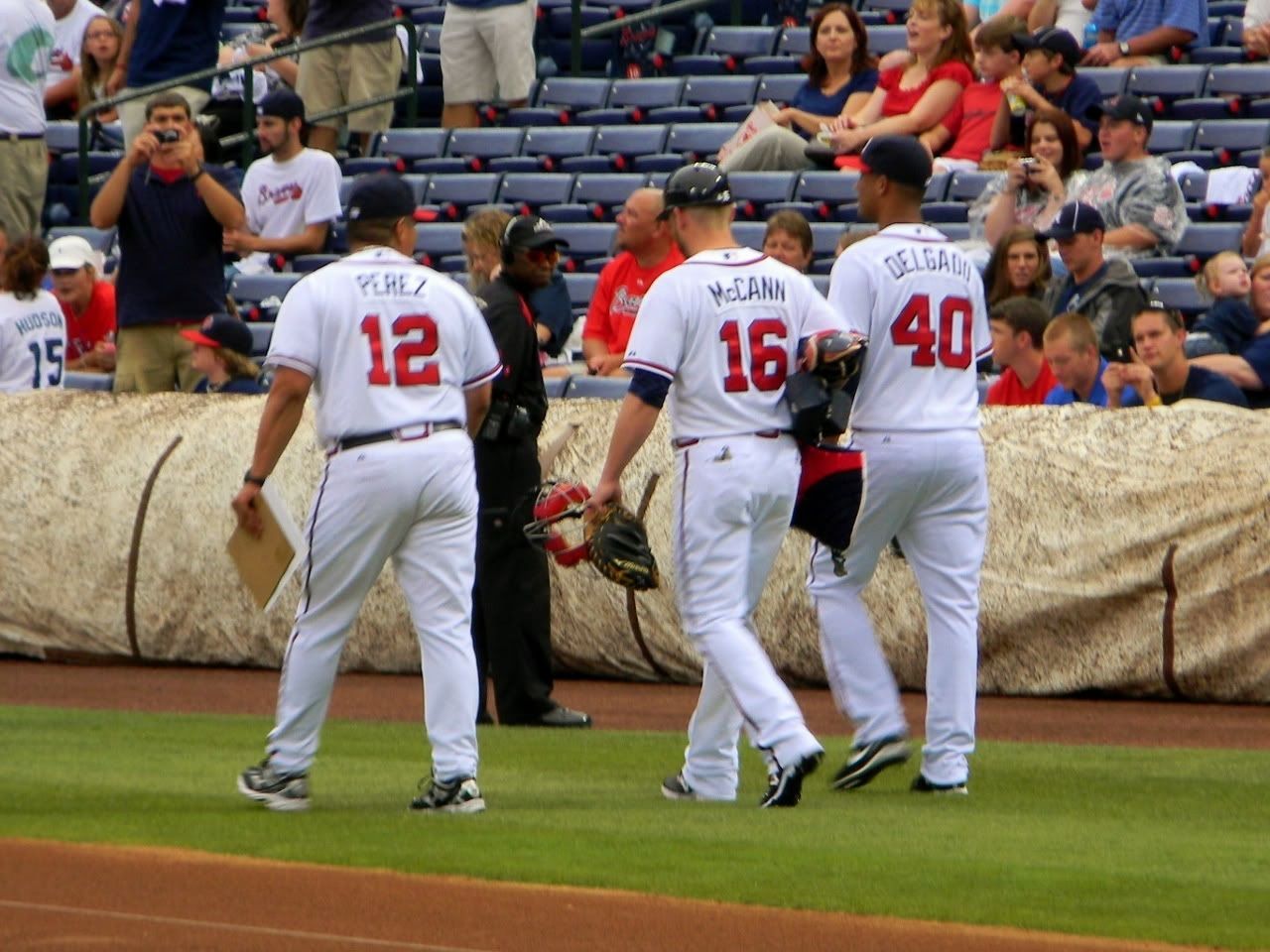 Going to warm up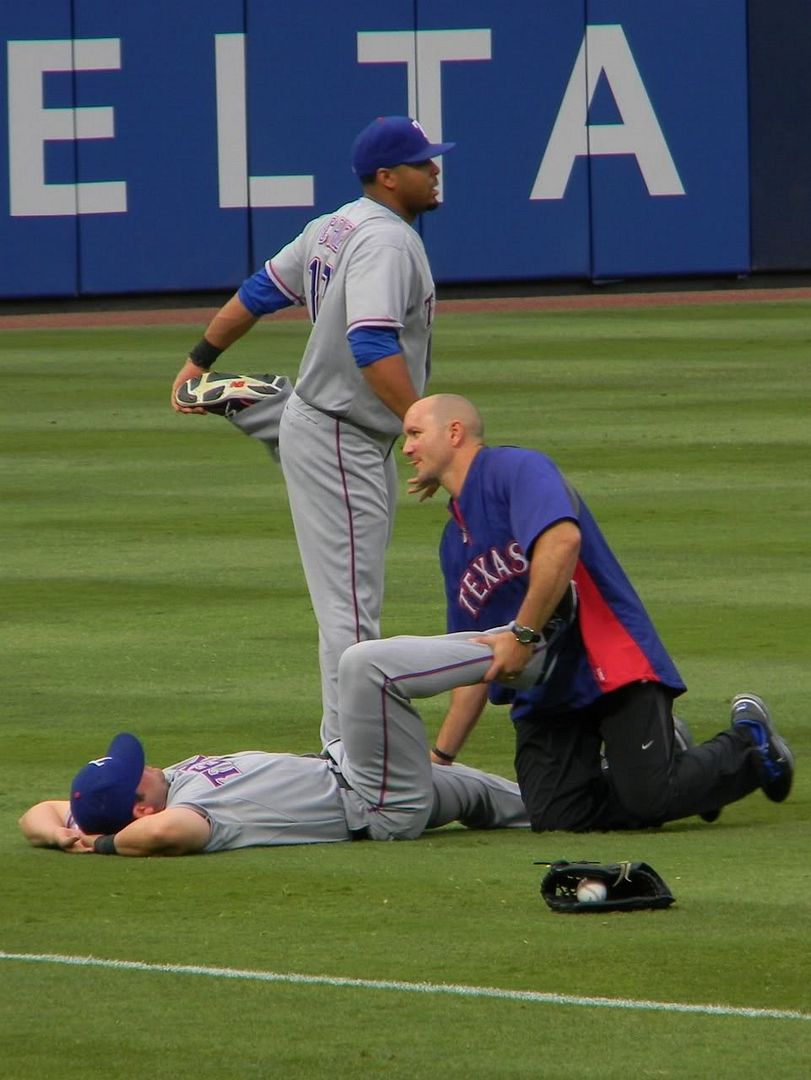 Cute Trainer again with Nellie Cruz and... I don't remember who he was stretching. Michael Young? Mitch Moreland?
Elvis Andrus and Josh Hamilton sign autographs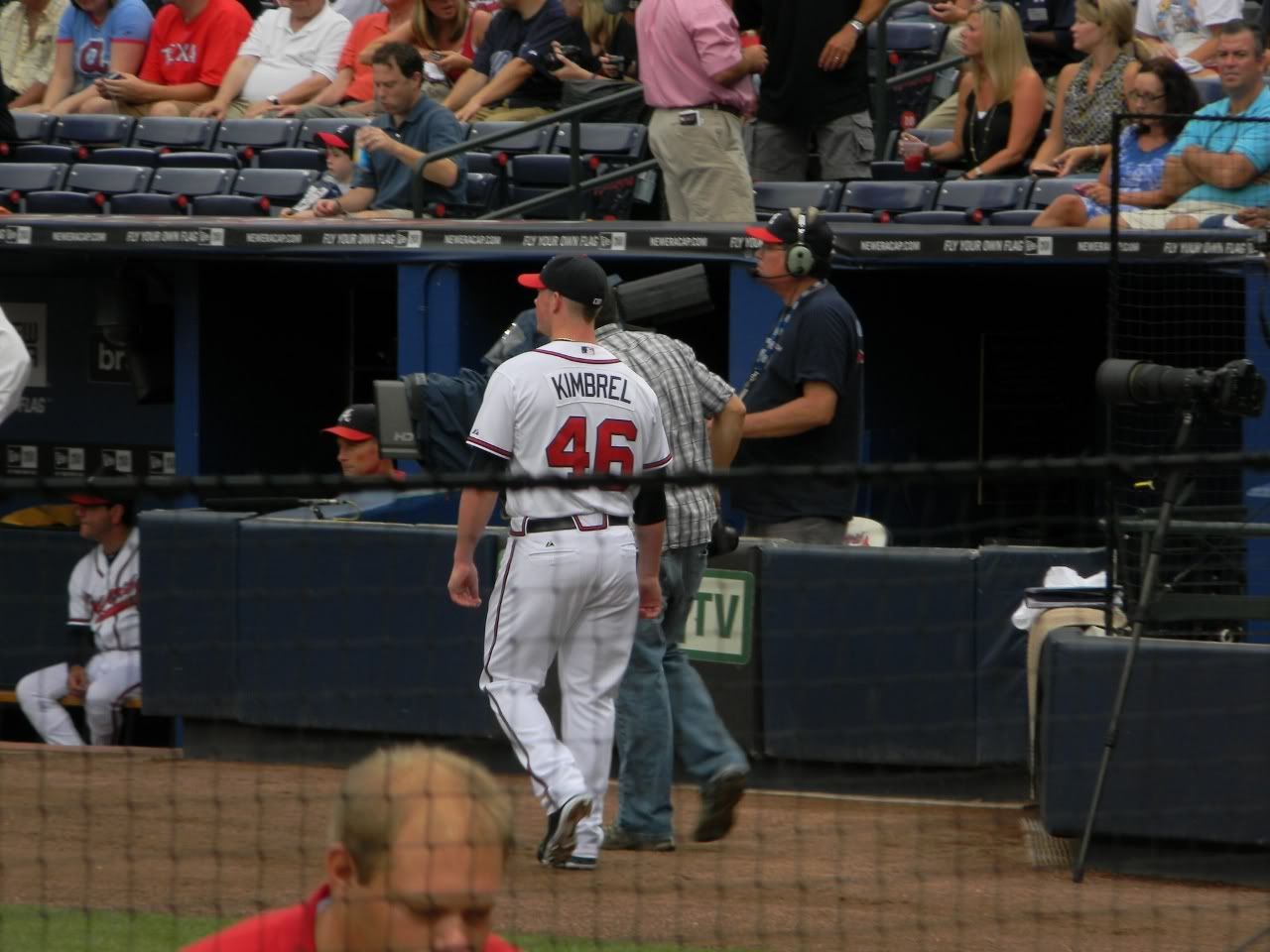 While I was taking pictures of Elvis, apparently Kimmeh was very near us and I missed him! Just saw him as he disengaged from the net and went back to his side. Aww, bye!
JJ: May's NL Pitcher of the Month! Congrats!!
The Braves official photographer Pouya Dianat making two of my faves grin!
Stretch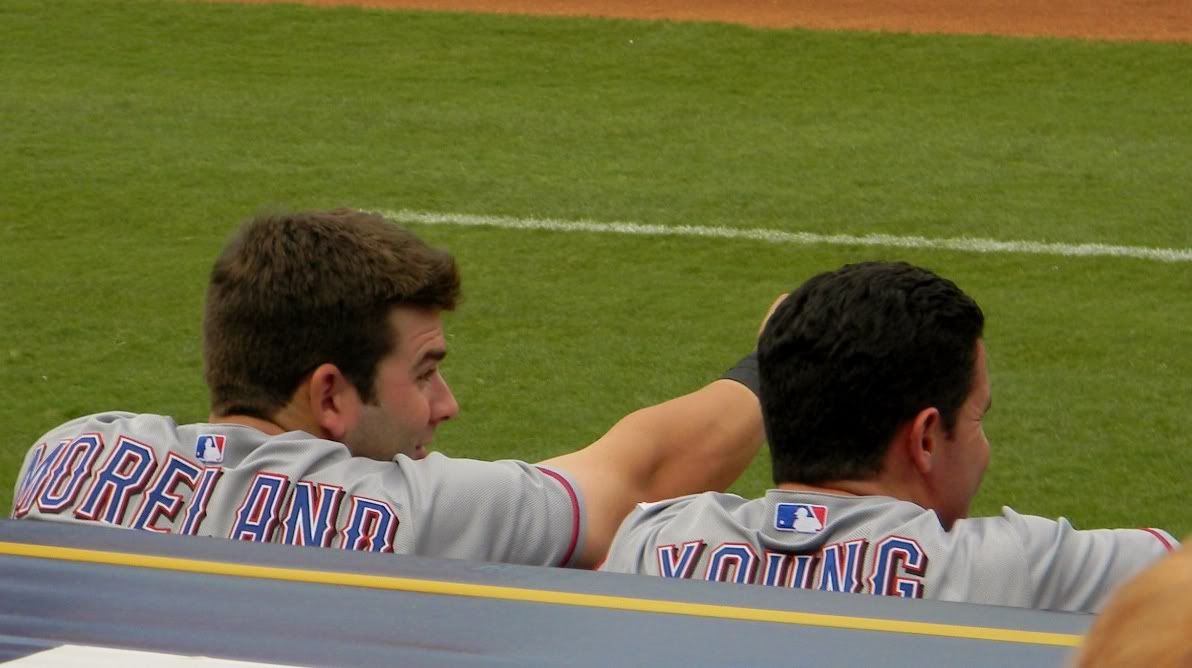 Mitch Moreland (my new Rangers fave) and Michael Young
Rookie Randall Delgado pitched pretty well!
Lots of requests for Josh Hamilton pics - there are more in the album!
CJ
(knows he's pretty)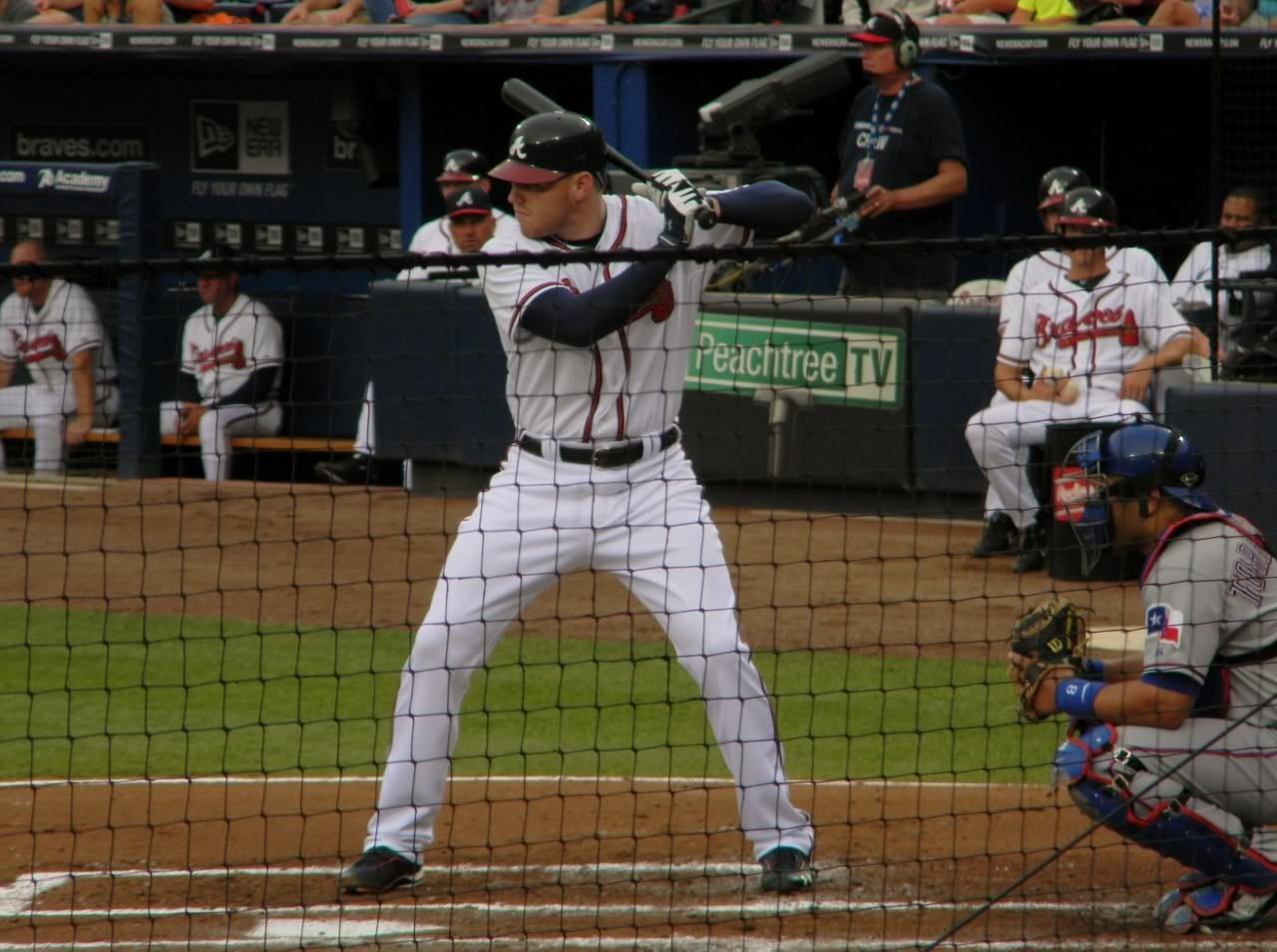 alright already...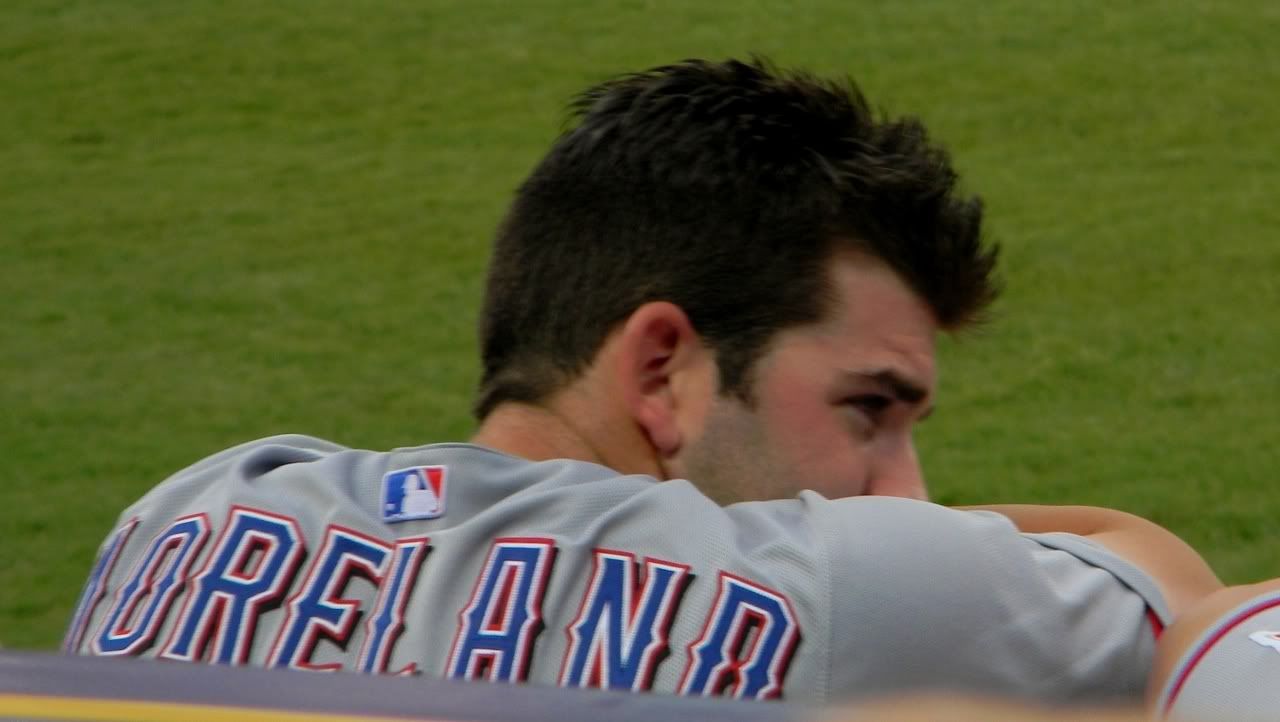 MM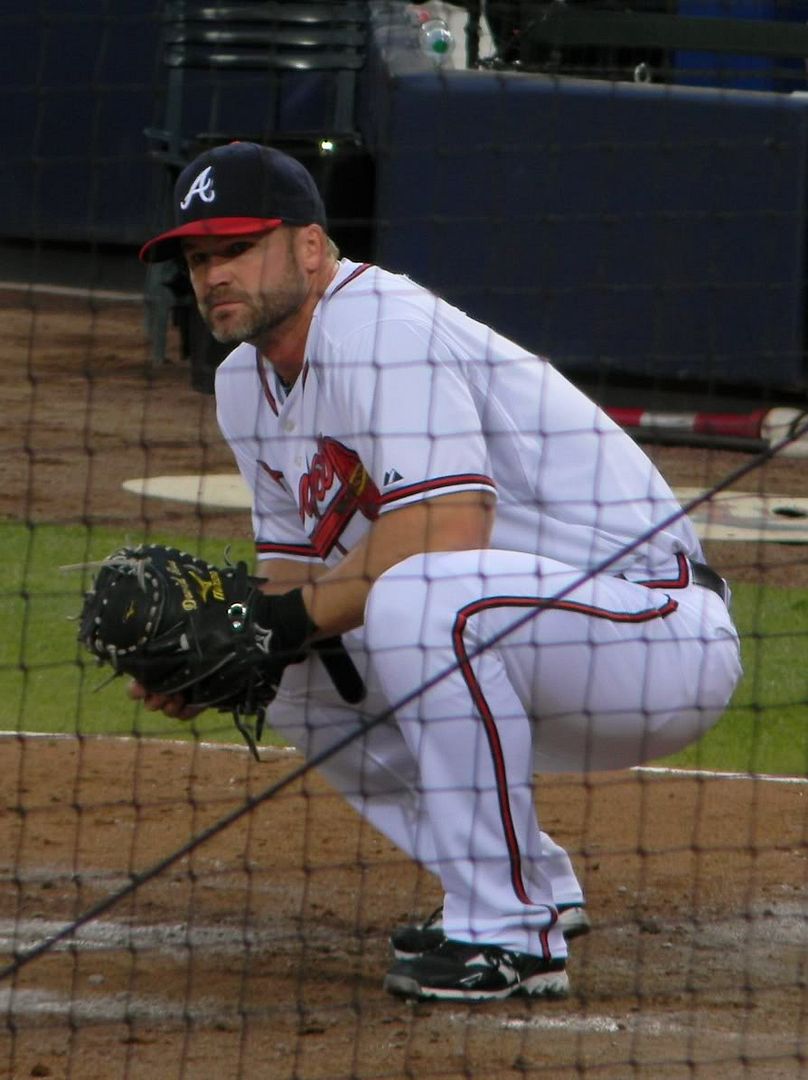 Oh hi, Rossy. What a nice distraction.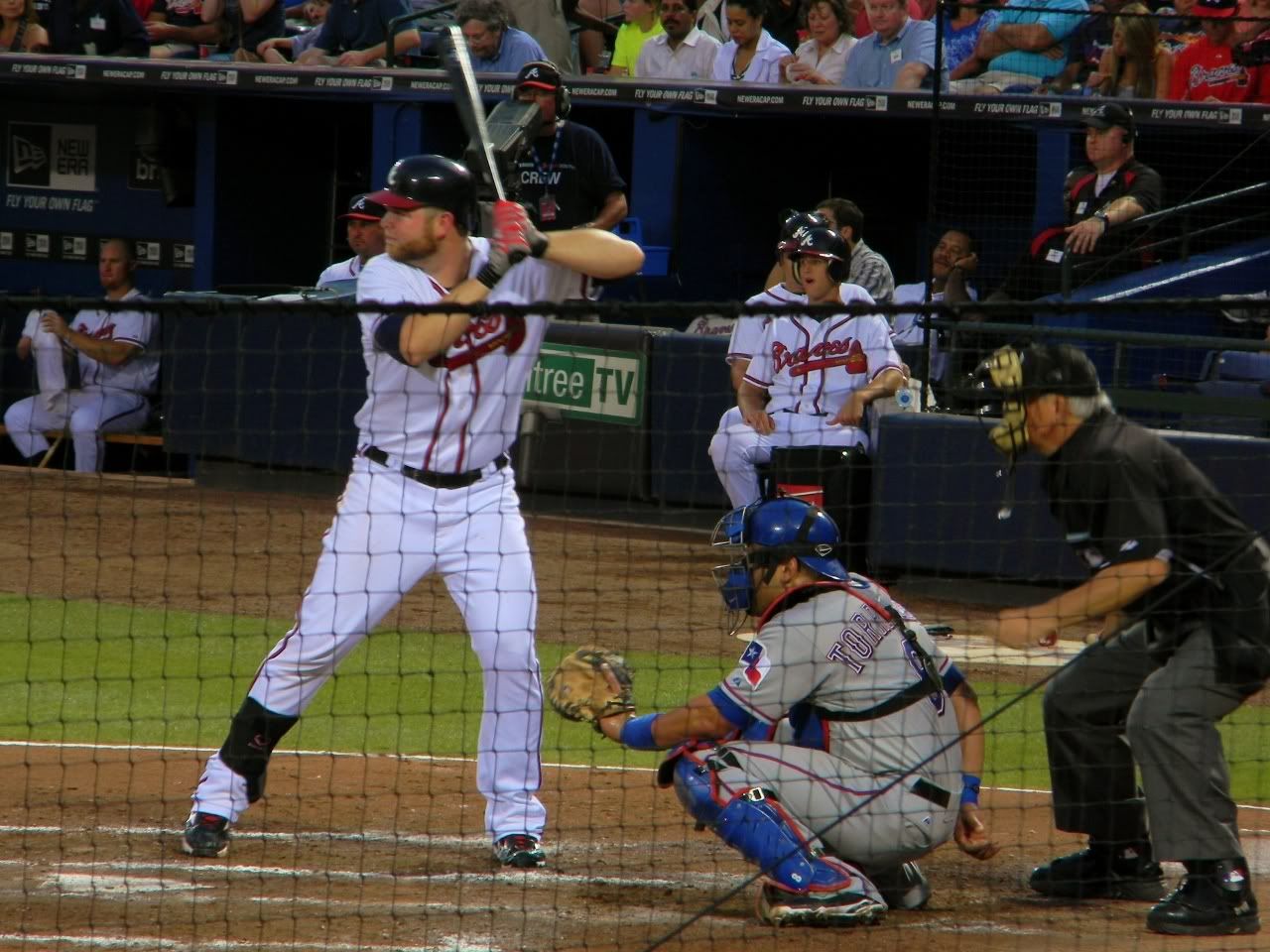 Mac!
MAAAAAAAC (/CABravesFan)
Hi Ske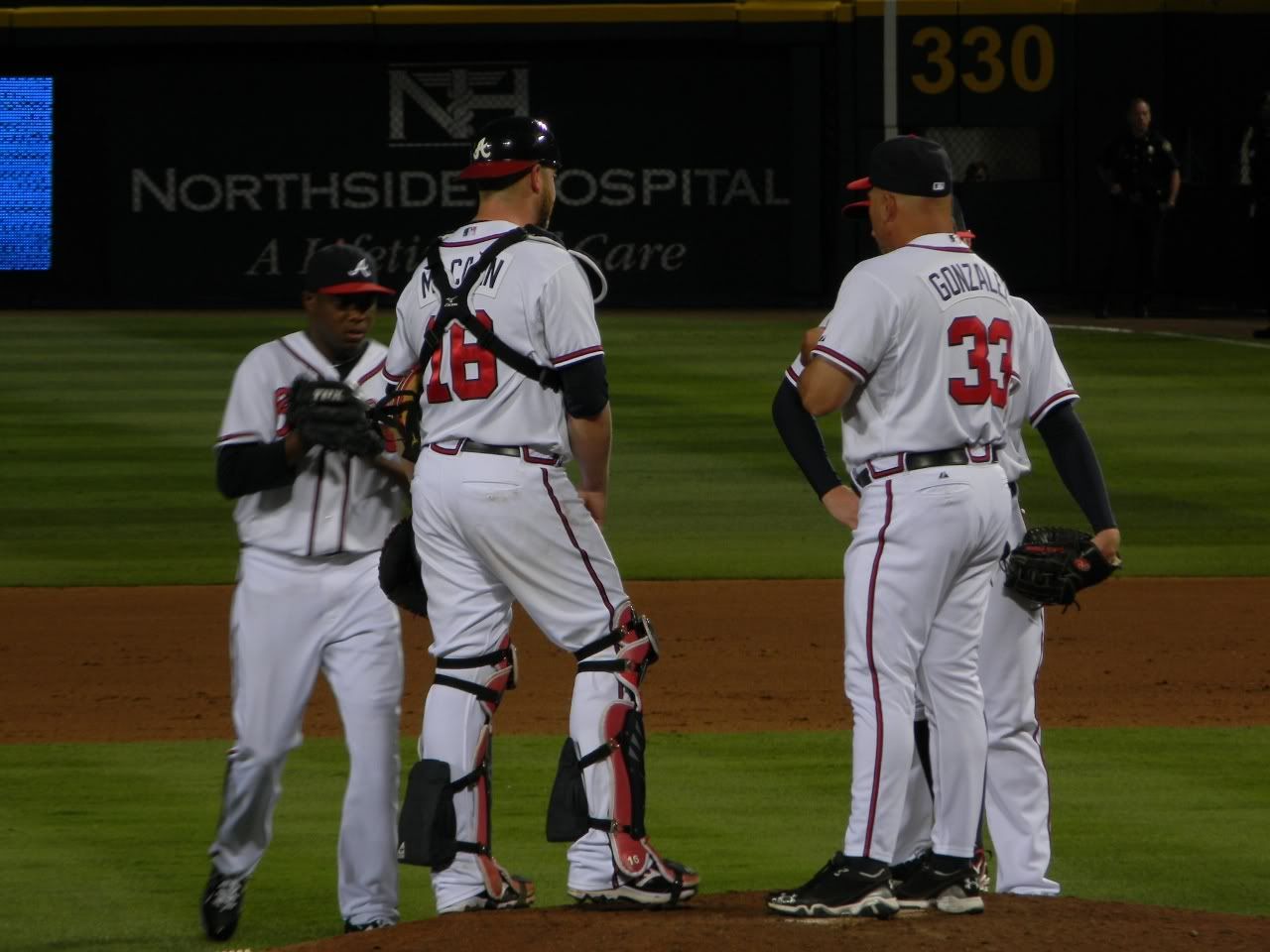 Cristhian in!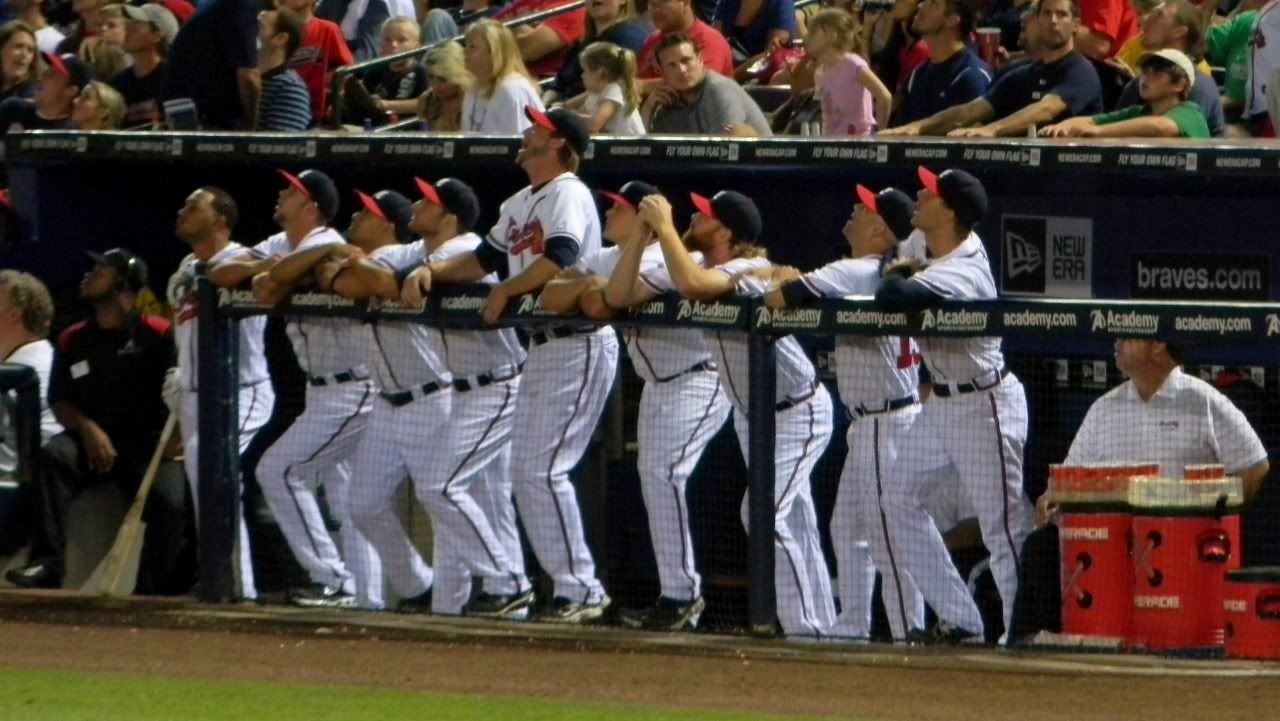 The rail watches Freddie's homer fly out!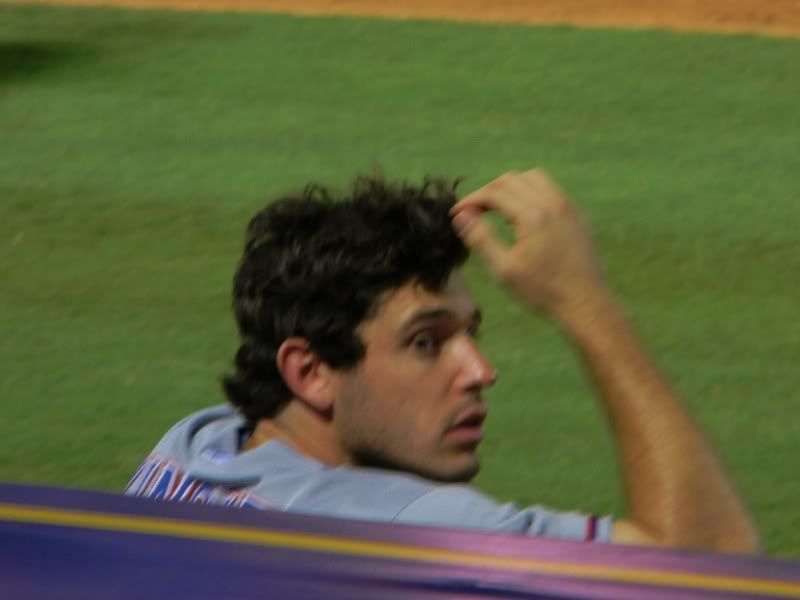 Ian Kinsler caught me taking pictures of him playing with his hair. I nodded at him and the camera like, "good pic!" (...it wasn't) and he gave me a big grin. The Hair Boys amuse me.
The ladies in front of me were picking out mug shots in the menu they liked. The ones I caught? DLowe, Mac, and EO.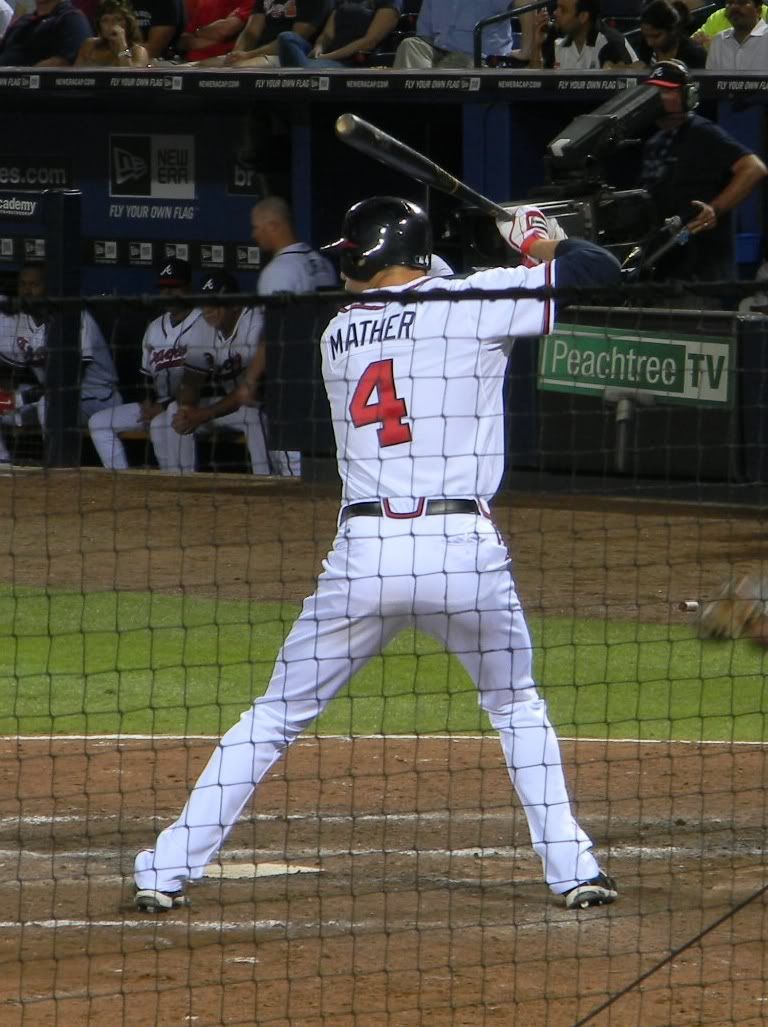 If this was Joe Mather's last at-bat as an Atlanta Brave, I hope he heard me yell, "GO JOE!" ...because I yelled it as loudly as I could. :)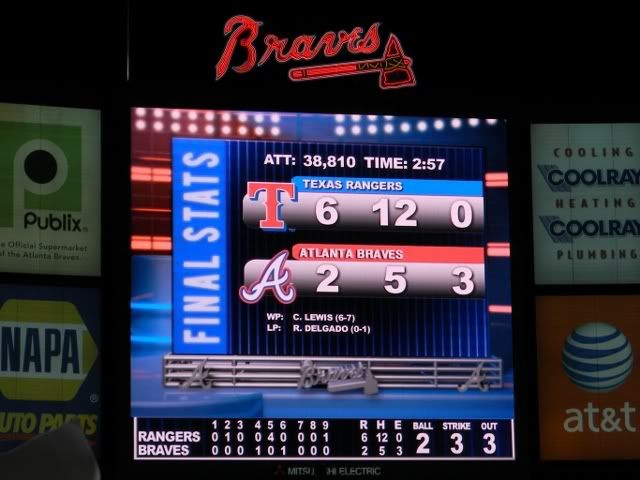 :(
As I tweeted, Josh Hamilton stayed after and signed autographs for everyone he could from the second his postgame interview ended until 4 songs into the fireworks show. Very cool.
Full album here.
Thanks again, Jo! See you again soon; can't believe we've only seen each other twice this year!