Caity sent over three pictures from Monday night's Braves vs Blue Jays game. They're fantastic, and the captions are hers...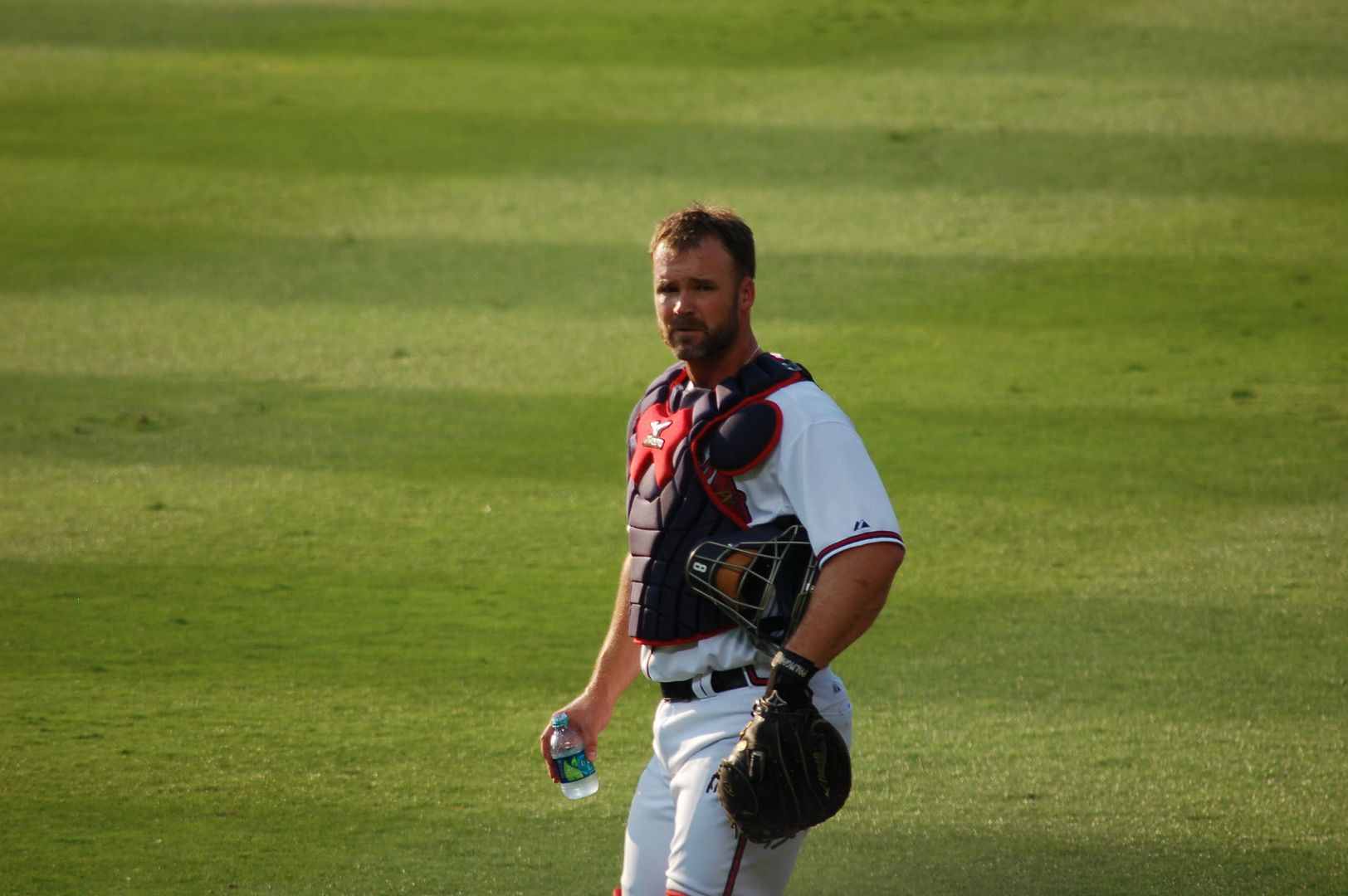 Ross caught me taking a picture of him from the right field seats as he was leaving the bullpen.
It's such a great pic - I'm sure he wouldn't mind being captured in this light!
Jonny was sitting in the shade on the roof of the bullpen. Martinez (I think it was Martinez) took over the spot later in the game, but I couldn't get a good picture.
I'm a fan of shade too. I don't know how Cristhian stays out in the sun all the time like he does.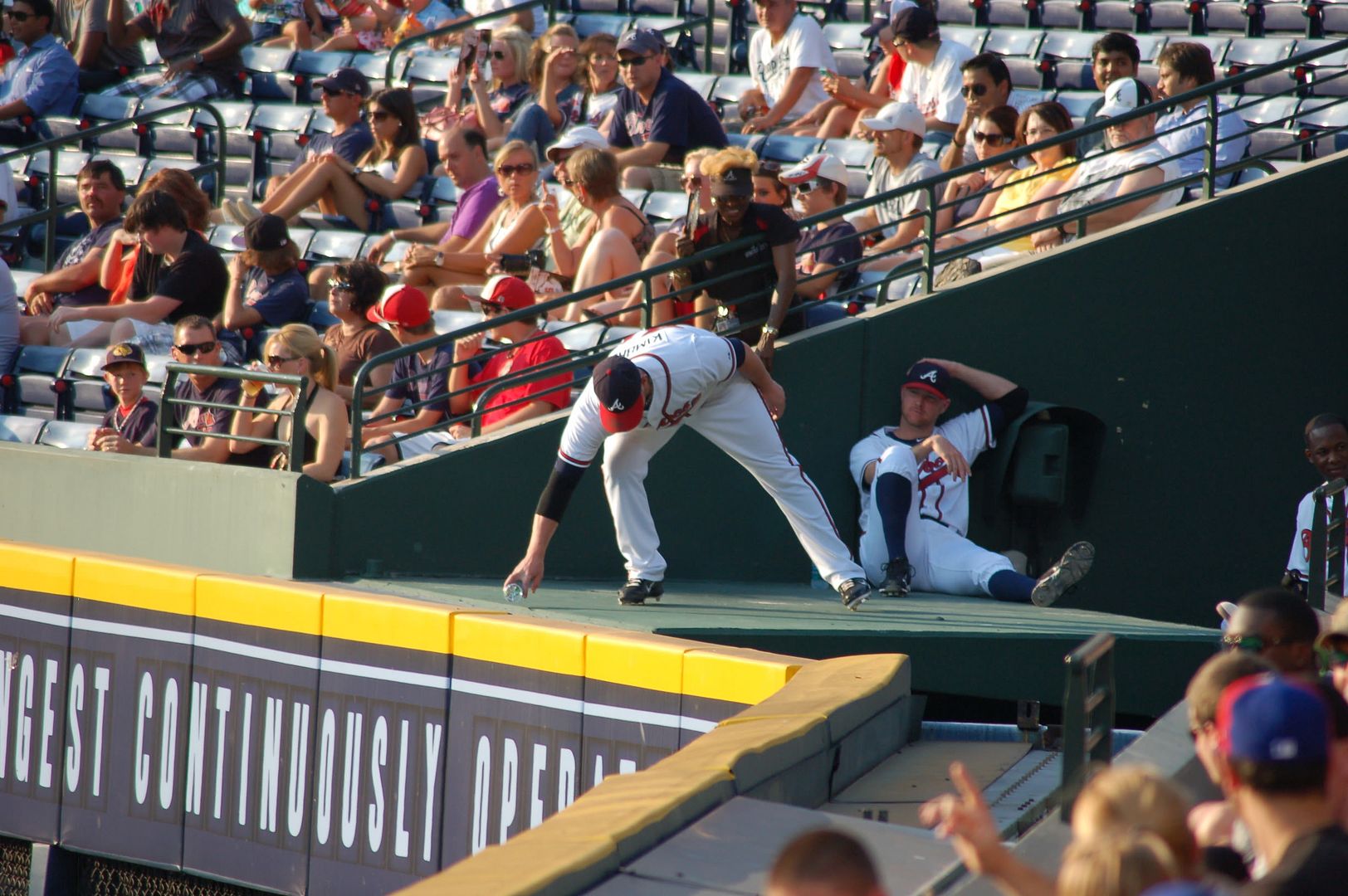 Someone threw a water bottle onto the roof of the bullpen and Kimbrel decided to go get it (or someone made him get it). I just thought it was amusing.
I told Caity in email that I'd bet every penny I have that Eddie made him do it, based on some of the stuff I've seen silly Eddie do out there. So fun-loving -- he's awesome. No wonder he's got so many friends out there. :D
Thanks so much for sharing, Caity! You can follow her on Twitter
@KtCat4151
, and if any of you have gameday pics to share like these I'll be happy to put up a post for you!