Spent the day today cleaning out my inboxes. If any of these interest you, click away! :)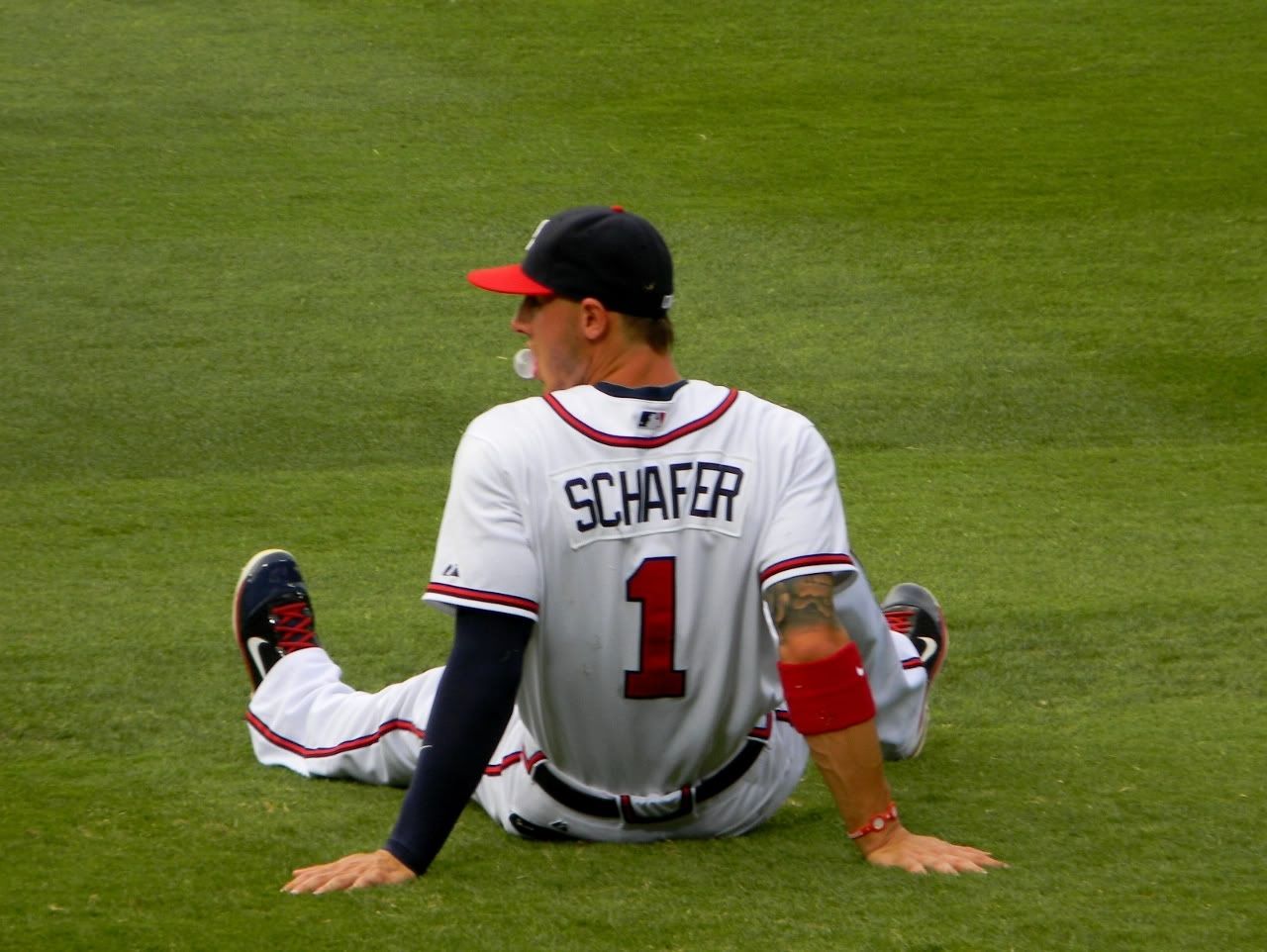 I took this on 6-21-11 :)
@Braves

: @JordanSchafer will sign autographs this Saturday from 2-3 pm @ the Braves Clubhouse Store at CNN Center.
AJC.com
- Braves to shut down Medlen for six weeks
Even if his elbow is feeling good enough to start building back up in September, minor league seasons are over by then and it would be hard to find suitable competition for a minor league rehabilitation stint.
"The elbow is sound," Wren said. "He just had some lingering soreness he couldn't get out from the breaking up of the adhesions."
HollandSentinel.com
- Jair Jurrjens trade still haunts Tigers
One can only imagine how much further ahead of the surprising Cleveland Indians the Tigers could be in the AL Central if they had the best pitcher in the National League, too.

Too bad they gave him away.

In the worst trade in Tigers' history, Detroit traded pitching prospect Jair Jurrjens to the Atlanta Braves for veteran shortstop Edgar Renteria prior to the 2008 season.
Braves.com
- Kimbrel, Venters forming fearsome 1-2 punch
AL.com
- Kimbrel's success with Braves, capped by All-Star spot, brings smile to his high school coach
It was 20 minutes after Kimbrel had registered a record-breaking save for Atlanta.

"Has he stopped smiling yet?" Weaver asked me.

He hadn't. And there's no reason to stop smiling now.
AJC.com
- All-Star Braves like chances, trade or no trade
Venters got to know Wilson in Phoenix and came away impressed. He said he picked the veteran's brain for advice on pitching and game preparation.
I hope BWild was being normal and not being one of his characters. I could see him messing with people and them not knowing the difference. :( I don't think Jonny's an idiot, but... Wilson's... odd. I've seen a million of his interviews. He's also fun. I wonder if it was intentional that they put maybe one of the most shy All-Stars next to... well, that guy. :D
Love Michael Cuddyer. :)
Yahoo.com
- NL pitchers offer a smothering fall preview
"Everyone," Houston Astros outfielder Hunter Pence said, "was talking about Kimbrel and Venters. Those are unbelievable arms with what I call circus pitches."

When Pence reached first base in the seventh inning, AL first baseman Michael Cuddyer looked past him into the bullpen.

"Oh gosh," Cuddyer said, "Venters is coming up."
AJC.com
- McCann, ever the perfectionist, takes next All-Star step
(Includes the phrase, "in the best shape of his life", haha. Really is a great article, though.)
One of my MattE Diaz pictures was used in the
2011 Pirates Prospect Annual
. Cool!
You can win tickets to the World Series with the State Farm® Go To Bat™ Program!
Go Here
An email from Gas South:
For the second year, local natural gas marketer Gas South will be Bringing the Heat to benefit the United Way and the Salvation Army – based on the number of strikeouts recorded by the Atlanta Braves pitching rotation. It works like this:


Gas South has pledged to donate $50 each time an Atlanta Braves pitcher strikes out an opposing batter (at home and on the road)

At the end of the season, the donation will be divided between the United Way of Metro Atlanta and Salvation Army Project SHARE

In 2010, the Braves recorded 1,241 strikeouts, resulting in a donation of more than $62,000
Love it. :)
Jenna noticed something that made me laugh. This was the entire content of her email (quoted with permission)...
101 Things to do at Turner Field - Some of these require a time machine...

39. Watch Yunel Escobar turn a double play.
43. See Tom Glavine pitch for the Braves again.
51. See Javier Vazquez make is Braves debut. (is?)
64. Eat at Skip & Pete's BBQ.
75. Count the items on the giant Coke bottle at Sky Field.
Nice. :D