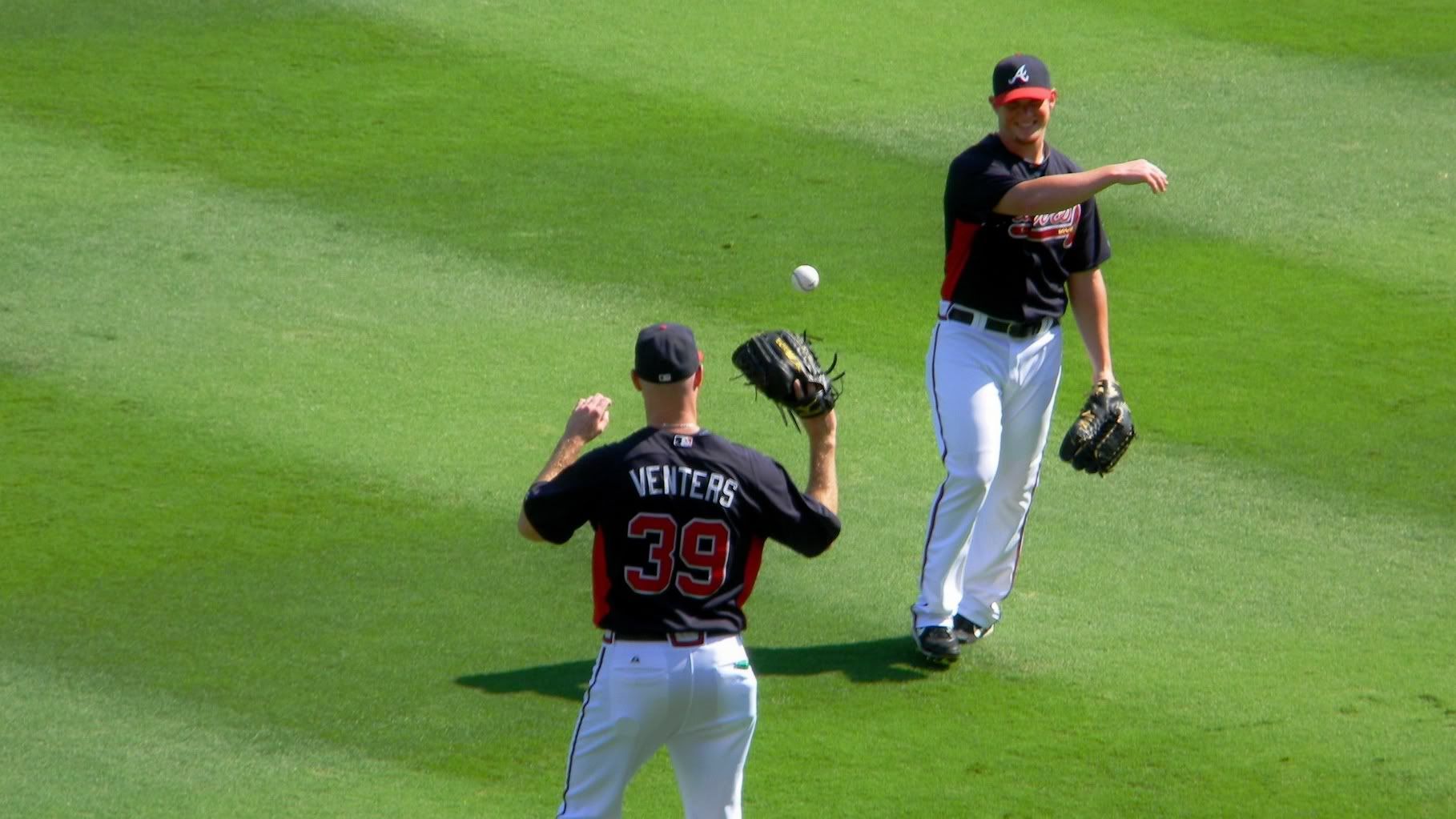 New laptop wallpaper, replacing three boys on the dugout rail
A friend's comment on the last pic: "They all look so mad!"
They weren't mad. ;)
A friend called this Saturday "the worst day ever". Granted, she had a worse day than I did, but the day wasn't the best overall...
First, my GPS has no idea where anything in Brookhaven is. Ever. Our awesome closer had an unofficial autograph signing at a Publix from 9-11am, and since I'd gone to the game the night before, I didn't necessarily want to get up super-early to be there at super-early and decided I'd stop by around 10am to give him some pictures. (What else am I going to do with all these I take, ya know? Show them to y'all, might as well show them to the players too. They
totally
see me taking them. I've been to too many games this year.) :D
So GPS sent me to the wrong Publix, but customer service was super-nice and sent me two miles down the road. Alison was lost too, but I couldn't help her since I had no idea where I was -- I've only been in this neighborhood on this side of Buckhead a handful of times! After waiting in the car for a few minutes I decided to go in. It was already 10:30am and there might be some people I know inside, right?
It was sprinkling, and as I walked towards the entrance, Kimmie walked out. Geez, glad I got out of the car when I did! I asked if he was all finished already?! It was unfortunate there weren't enough fans there to keep him there the whole two hours, but it was pretty early on a Saturday. When I gave him his picture pack, he offered to sign one of them for me, but 1. these are all for you, and 2. hon, it's raining. Don't get them wet. I was planning on getting one signed for Faye, but I just gave her the picture later. (Still have to get her a good one of JJ and a good one of Jonny, per her request...)
Anyway. Craig Kimbrel = awesome. I didn't want to hold him up, so I didn't even congratulate him on his all-star selection or on his saves record or ask him about that awful backpack. ;) Just ended our brief convo with "see ya later!" (ha, if he looked up in the stands during BP, I guess) and went on in the store to talked with a couple of Twitter followers. :)
Later that day, Alison and I met up for the Jordan Schafer autograph signing. I am not happy about this portion of the afternoon. Paid $10 for parking. Checked Twitter at the CNN Center Clubhouse Store at 2:42 to make sure I had the dates and times right because the table was totally deserted. After looking around and trying to figure out if we were wrong or had misunderstood, I asked a Clubhouse Store employee if Schafer was signing from 2-3pm today. "You just missed him." "...It's 2:48." "I'm sorry."
Some of us don't have the $10 to throw away right now, frankly. :( And maybe he ran out of fans too. But Kimbrel left after 90 minutes, and Schafer's table was dead when we walked up 2/3 of the way into the session. Someone on Twitter suggested he had to get to the park... but you know what? This was an official autograph session. They're always from 2-3pm. It's never a problem.
OK. Let's look at some pictures from the game and the B-52s postgame concert, yes? Today's tickets were gifted from a friend, and I loooove this angle. It was wonderful. BP first, as usual - click to enlarge most, as usual. :)
Hilarious
Mac. You are so bald.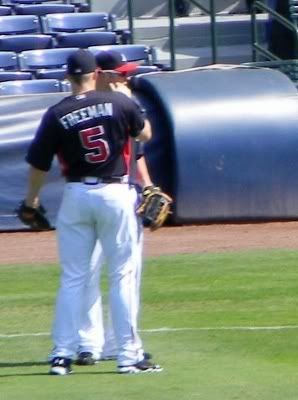 He's so helpful. And touchy!
I am always curious about personalized jerseys.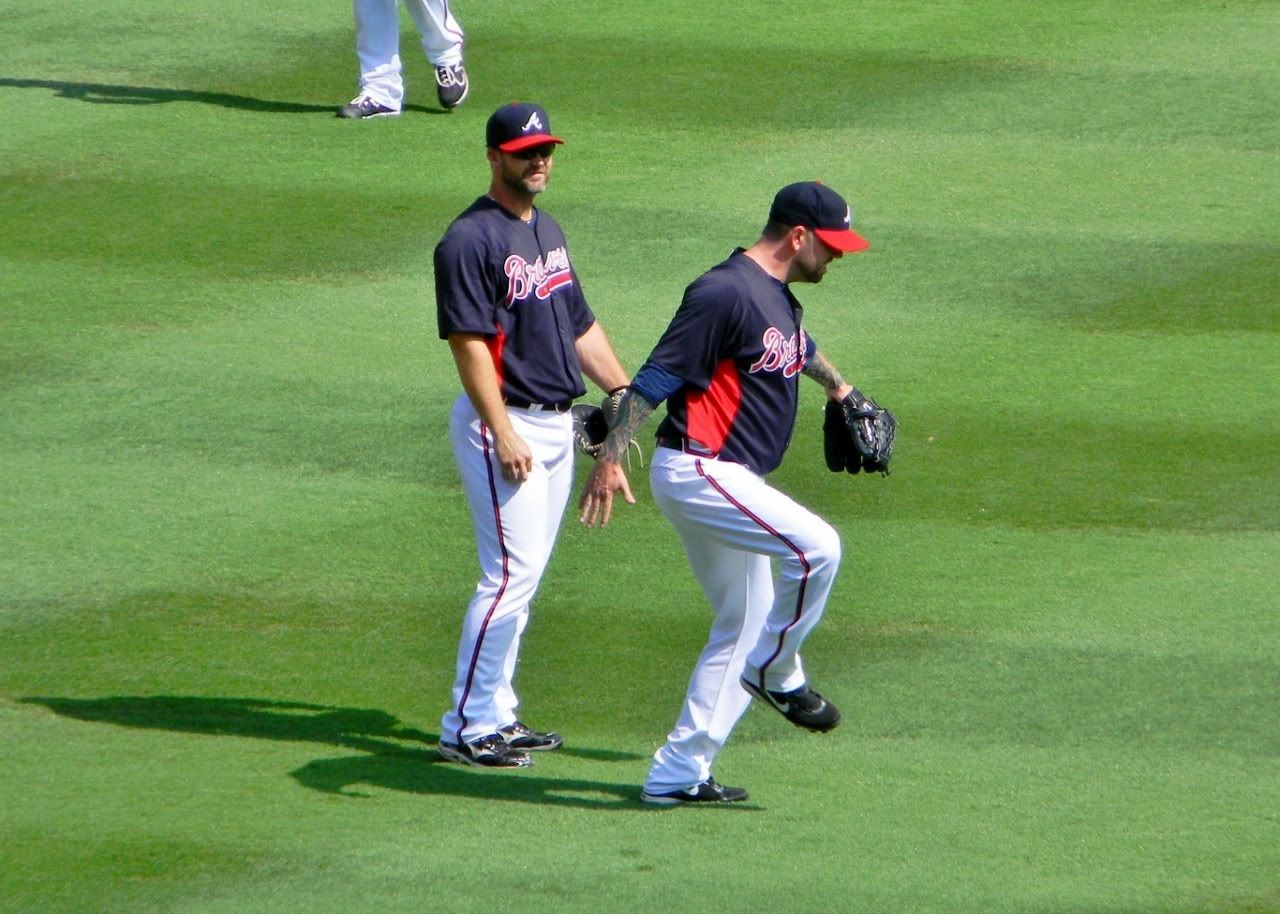 Hey Moylo, what were you doing here? I mean, I could speculate...
I sent my cousin a ton of KimmehPics from this game, and this is the one she made her wallpaper. I sent you ones of him smiling, girl! Oh well. Can't blame her, really. :)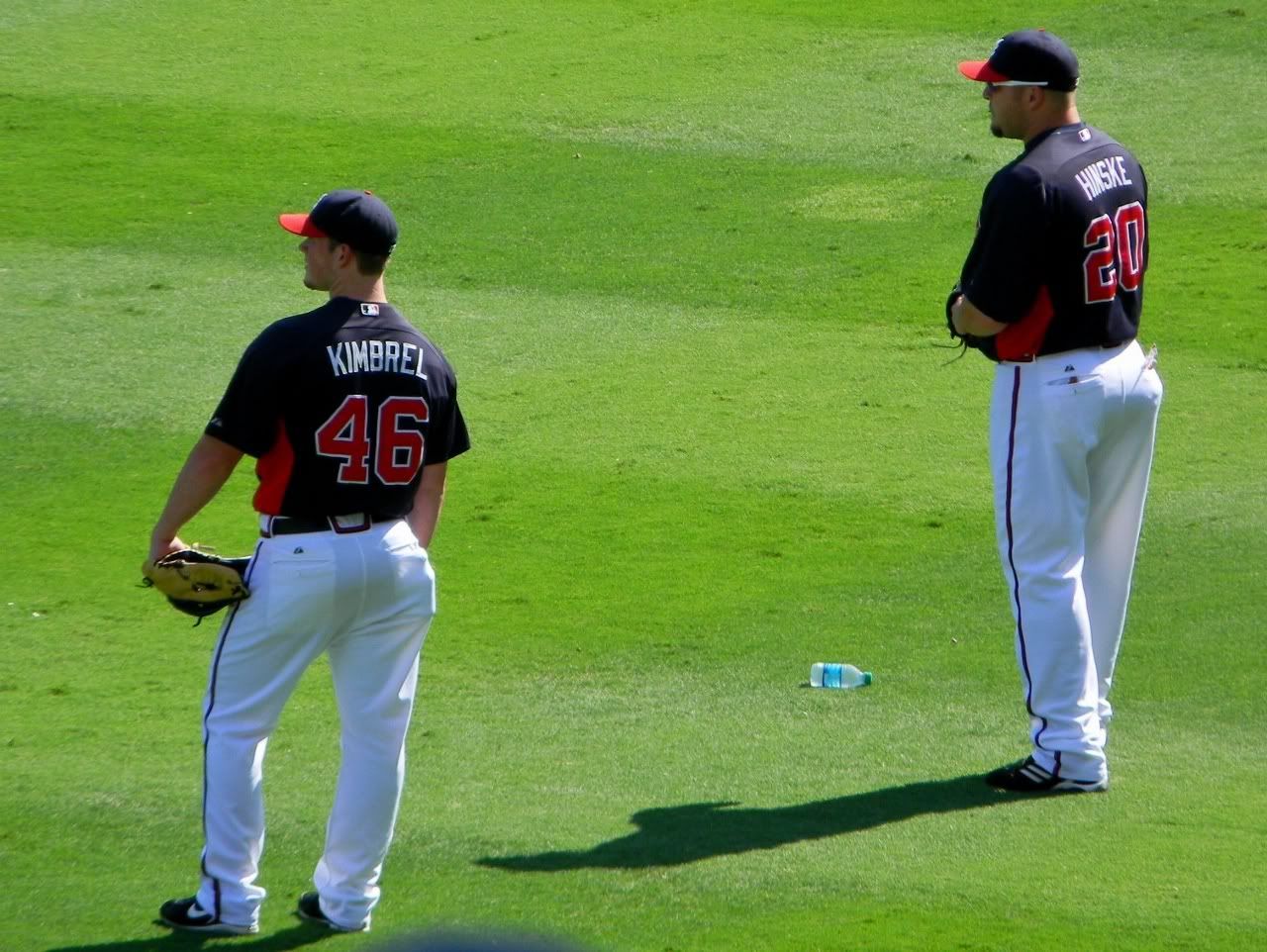 Still have to remember to wear my cousinroomie's He-Man shirt to a game for Ske.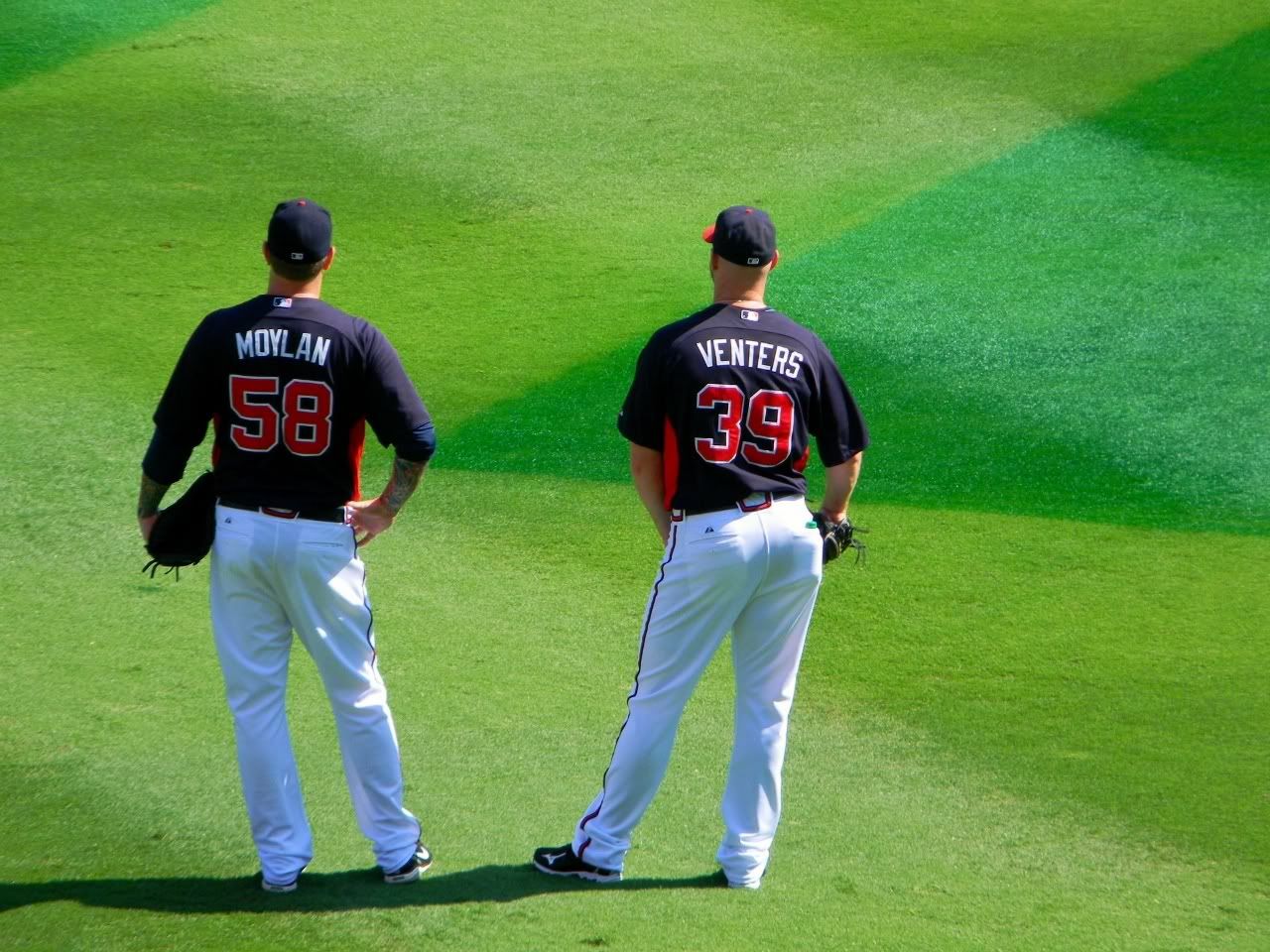 Our bullpen is going to be amazing next month.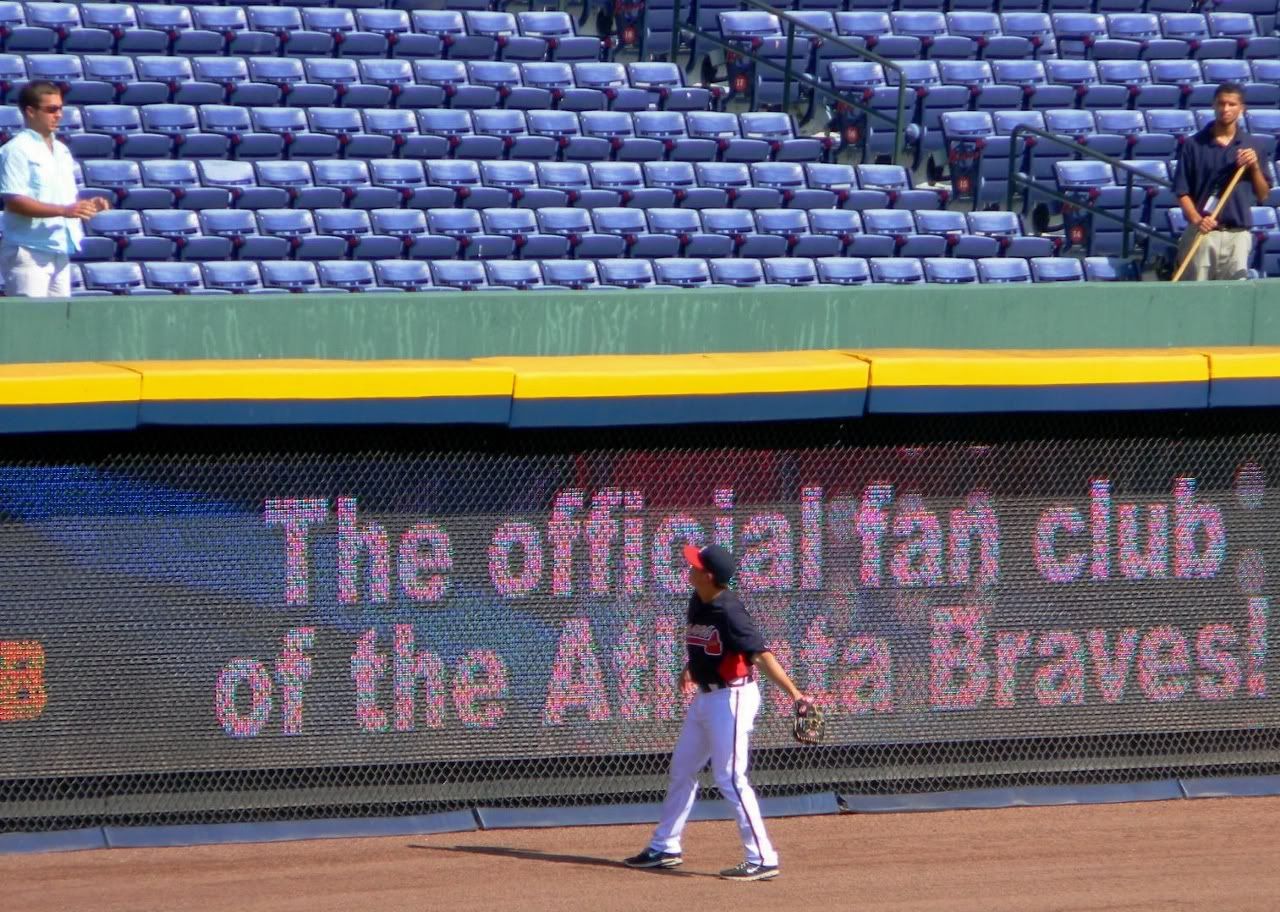 Glove = Scoop. Good boy, Meds. (Miss you.)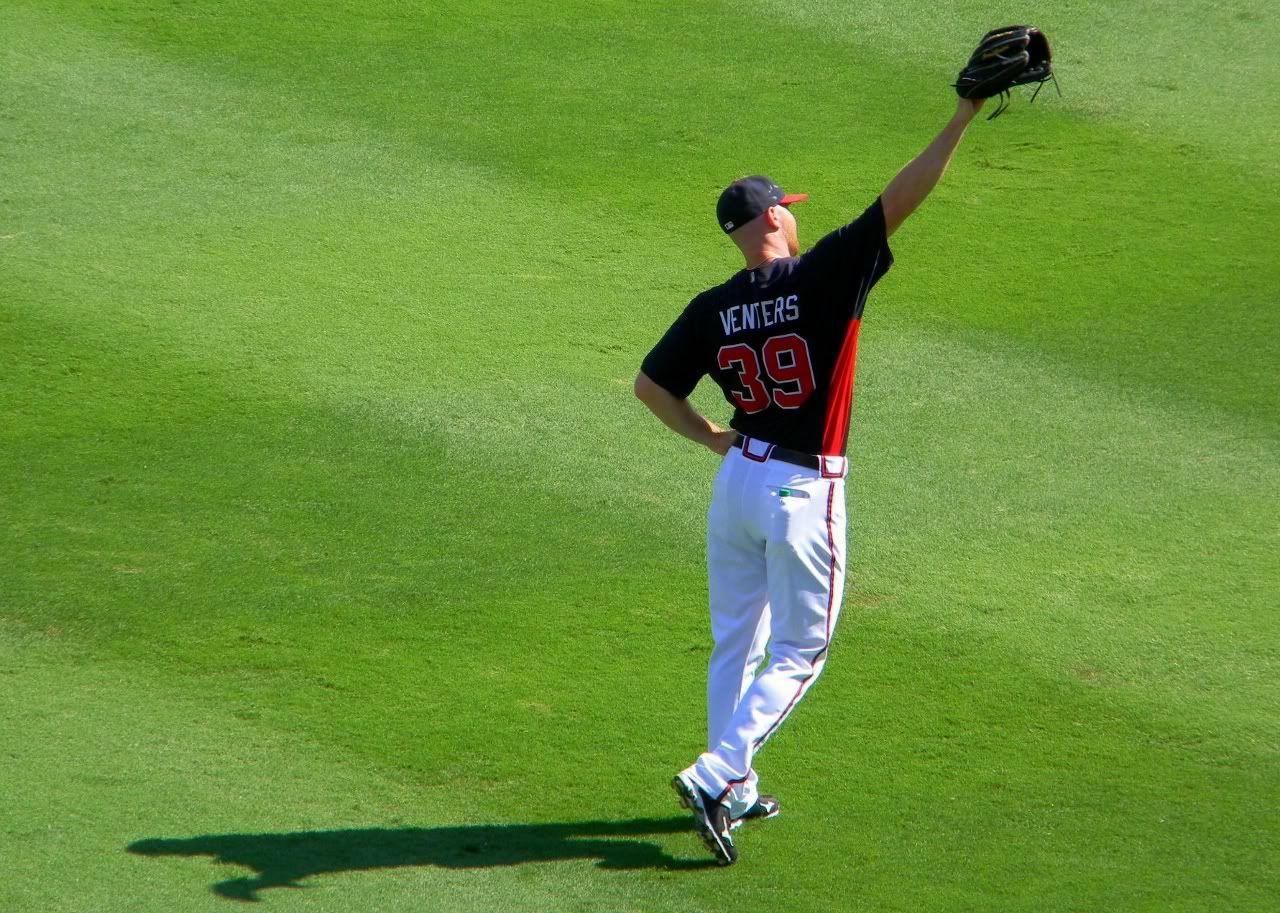 :)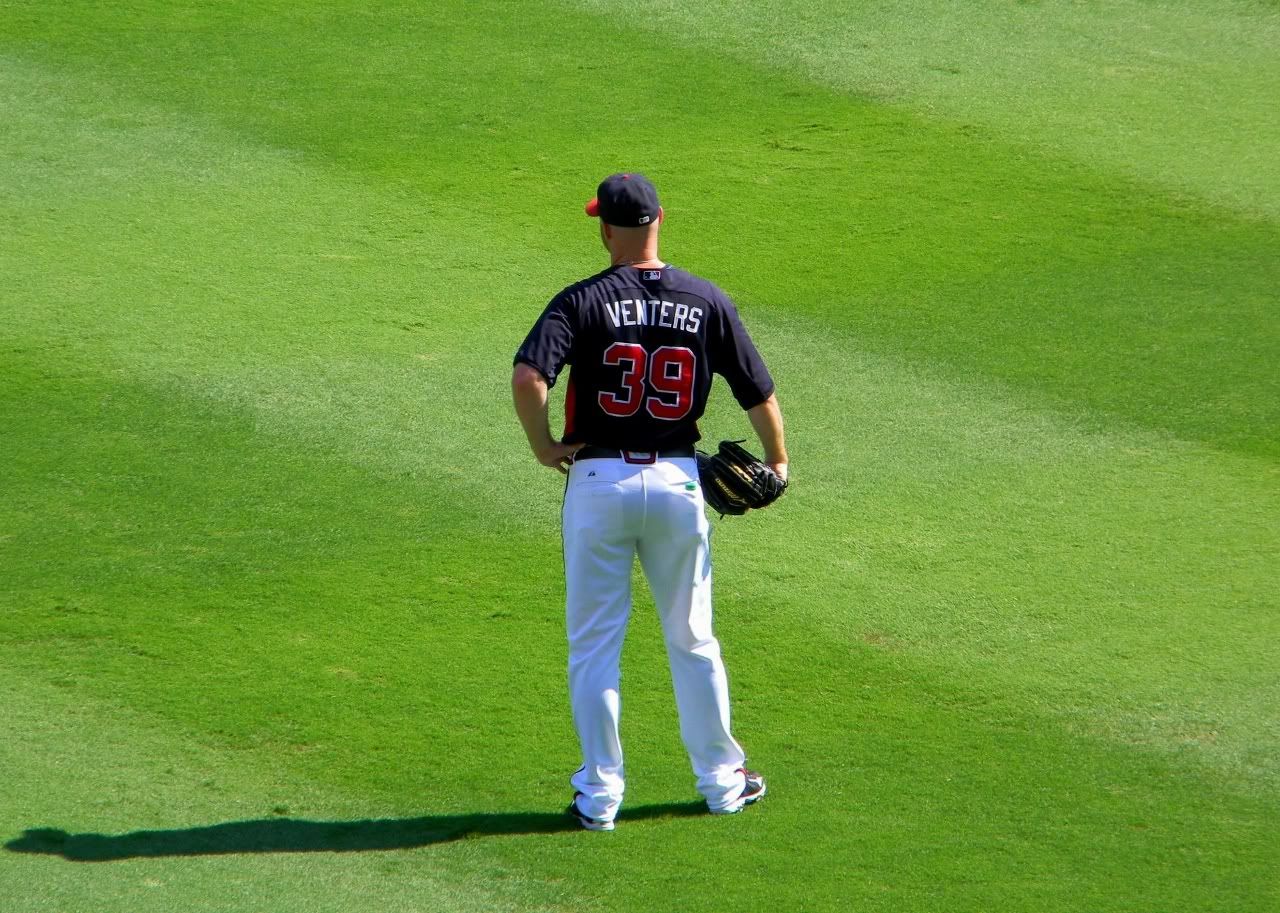 Hi All-Star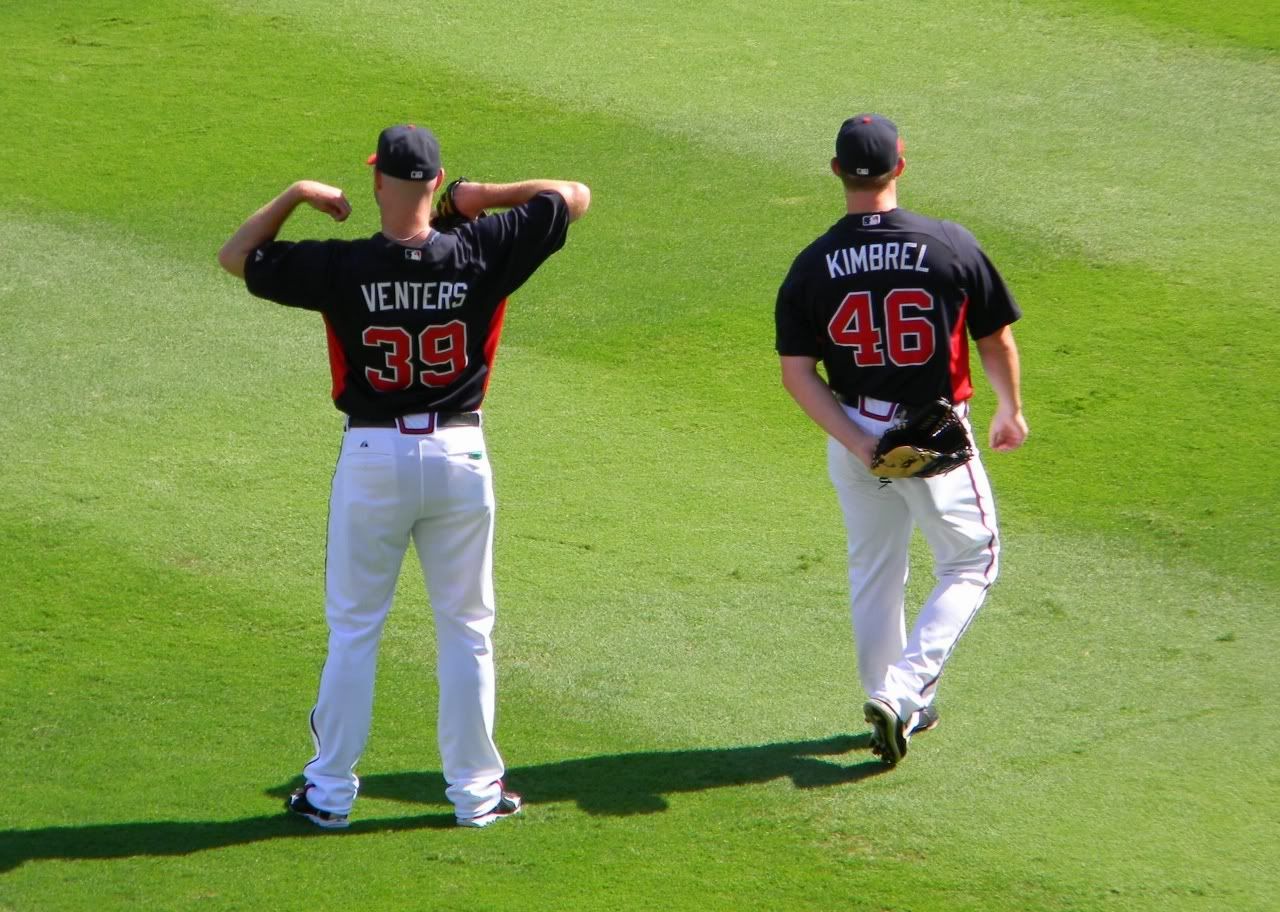 Wait, I call Ske "He-Man". This is a problem.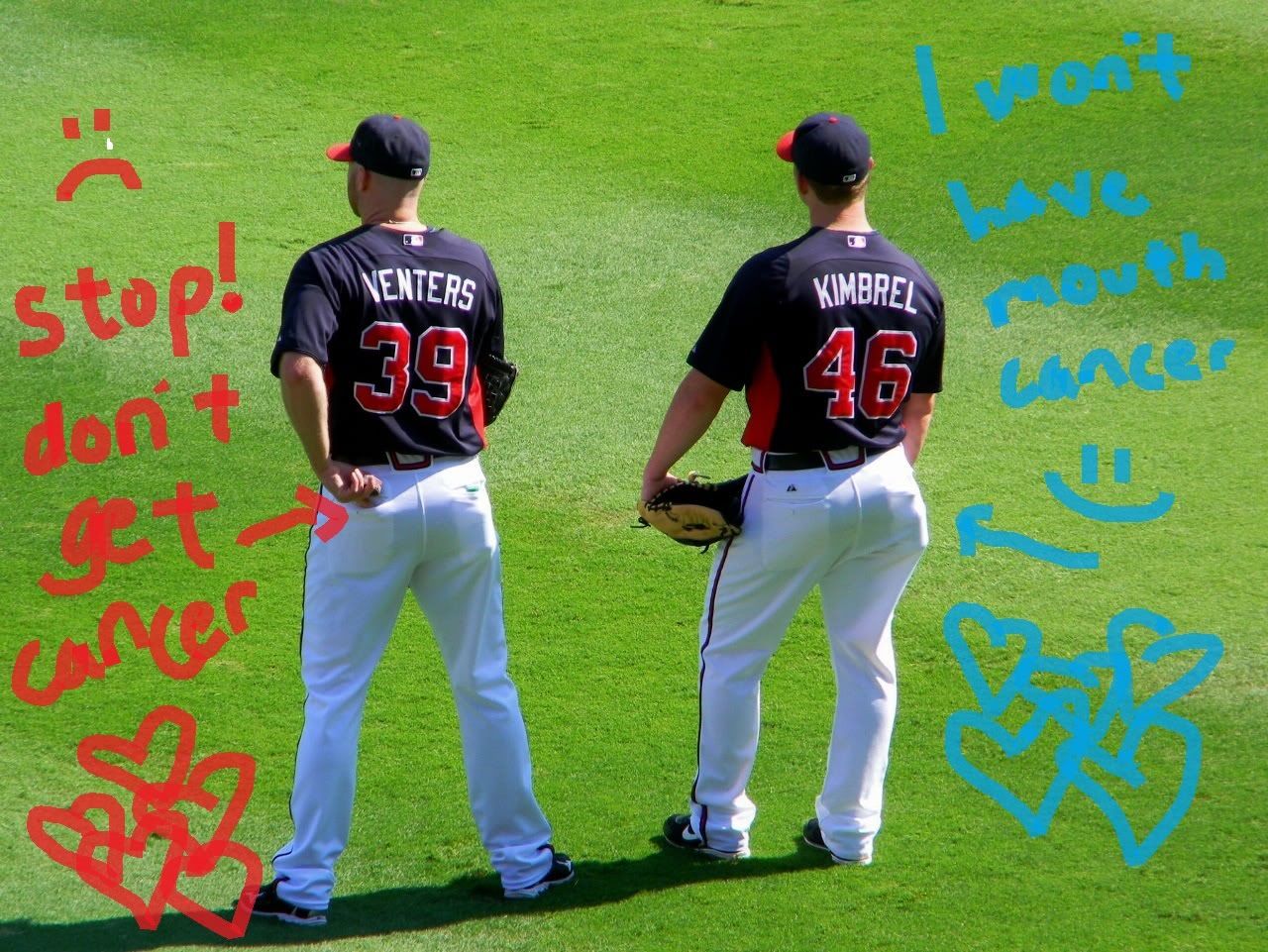 Seriously, every time I accidentally see tobacco I cry a little on the inside.
I don't want anyone losing any teef. Getting holes in their gums. You know.
Is this a contest?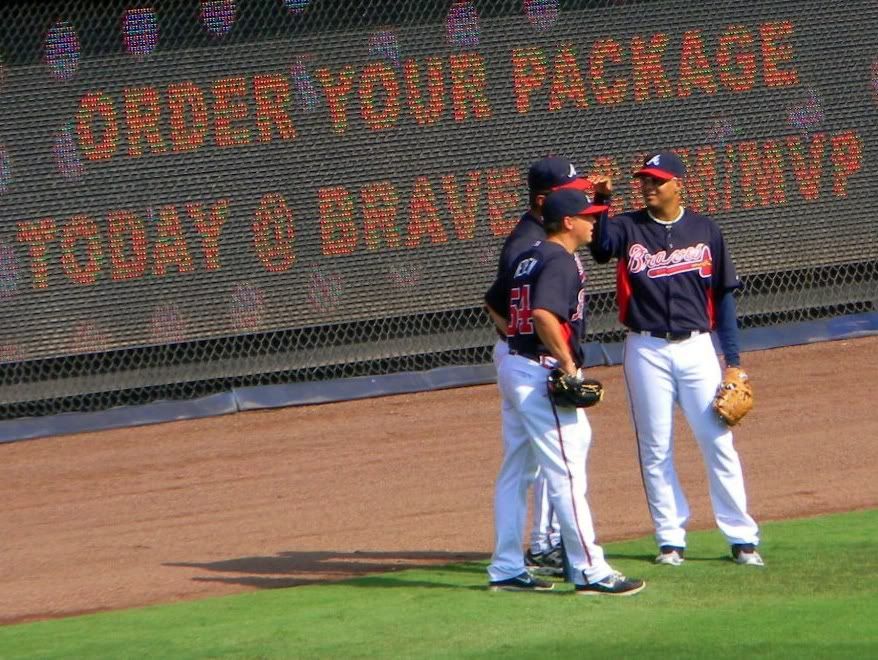 One of my friends - and I'm sorry I can't remember who, so please 'fess up? - replied to this pic that she wonders if she's allowed to pick the three Braves in her package? These would be pretty fun boys, you know? JJ and Meds and Eddie!
Ankiel! Grinning!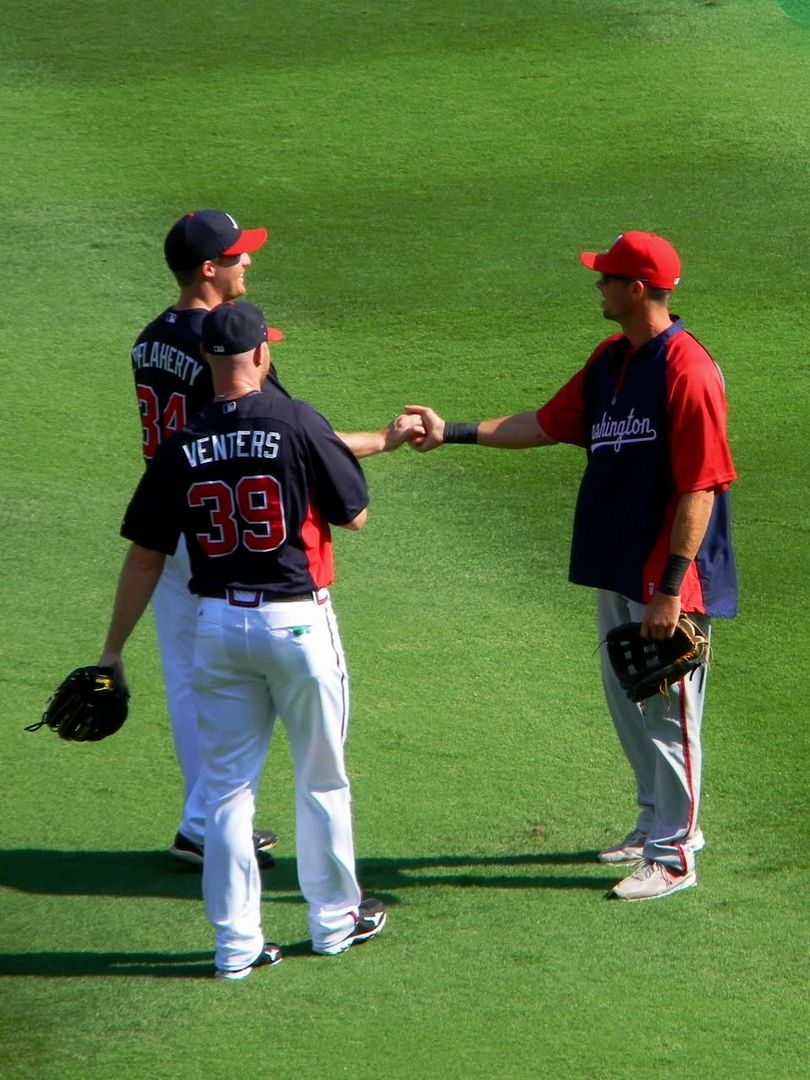 Popular!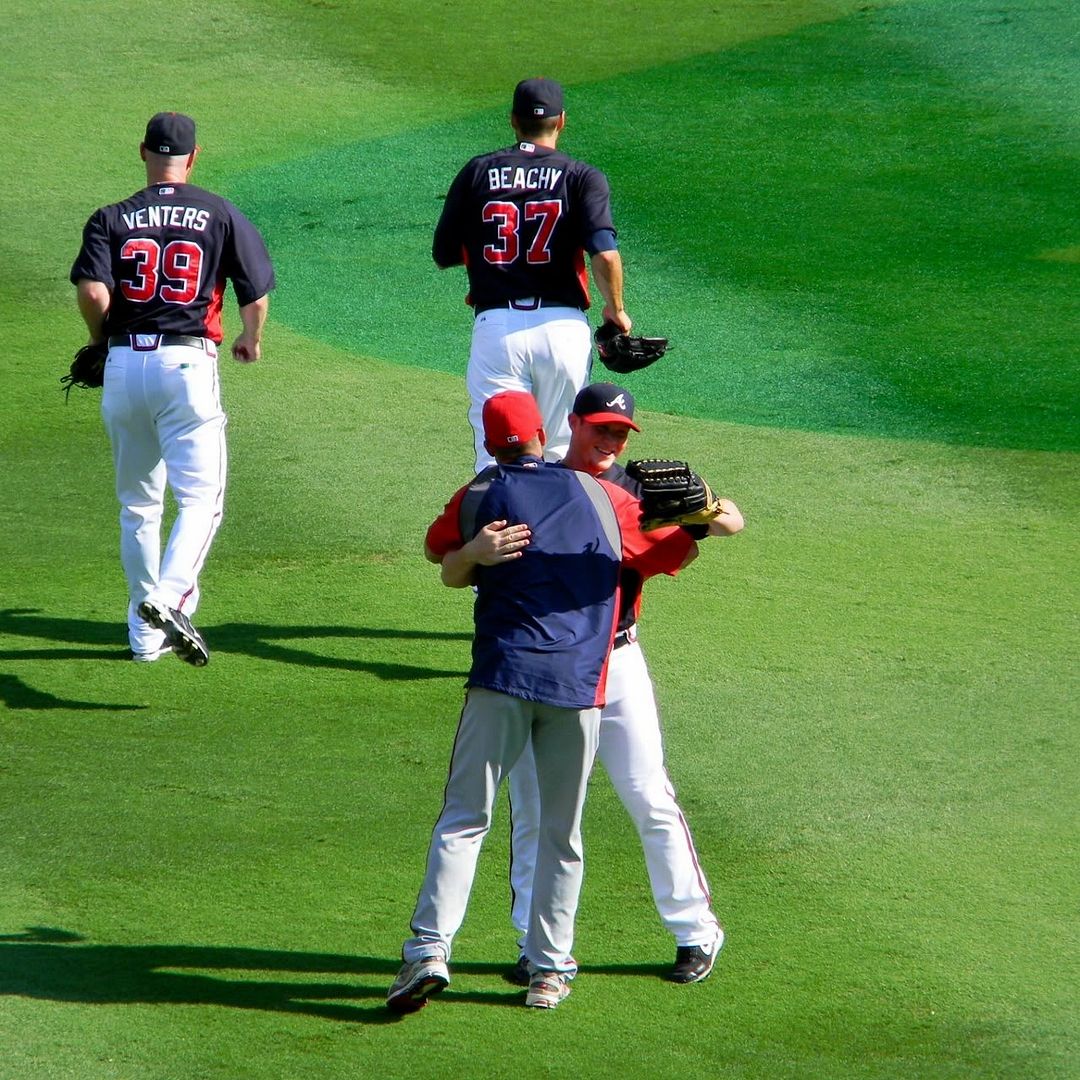 I wanted to do this last October. Y'all know when I mean. :)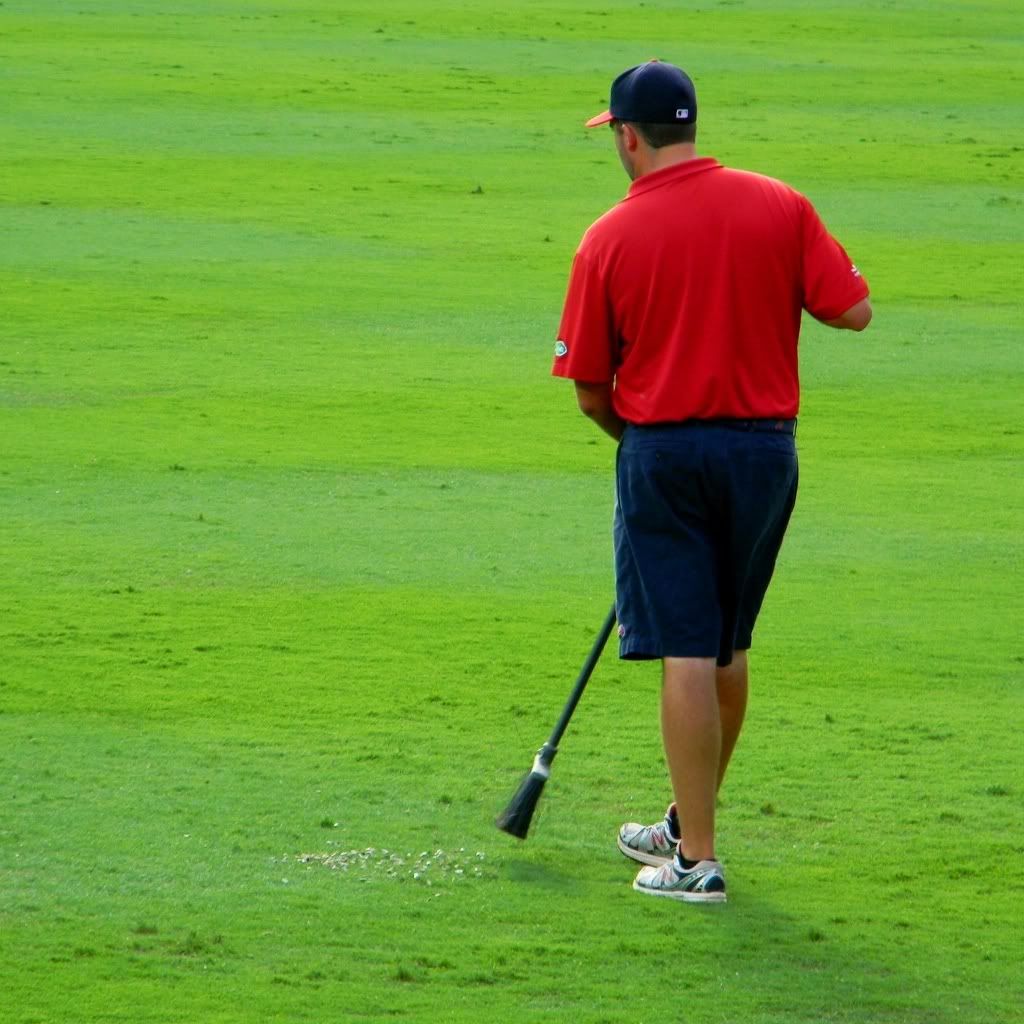 This is a real job. Sweeping sunflower seed hulls off the field.
Mac. Seriously. What possessed you to do this.
I think his legs are as tall as Jenna is. ;)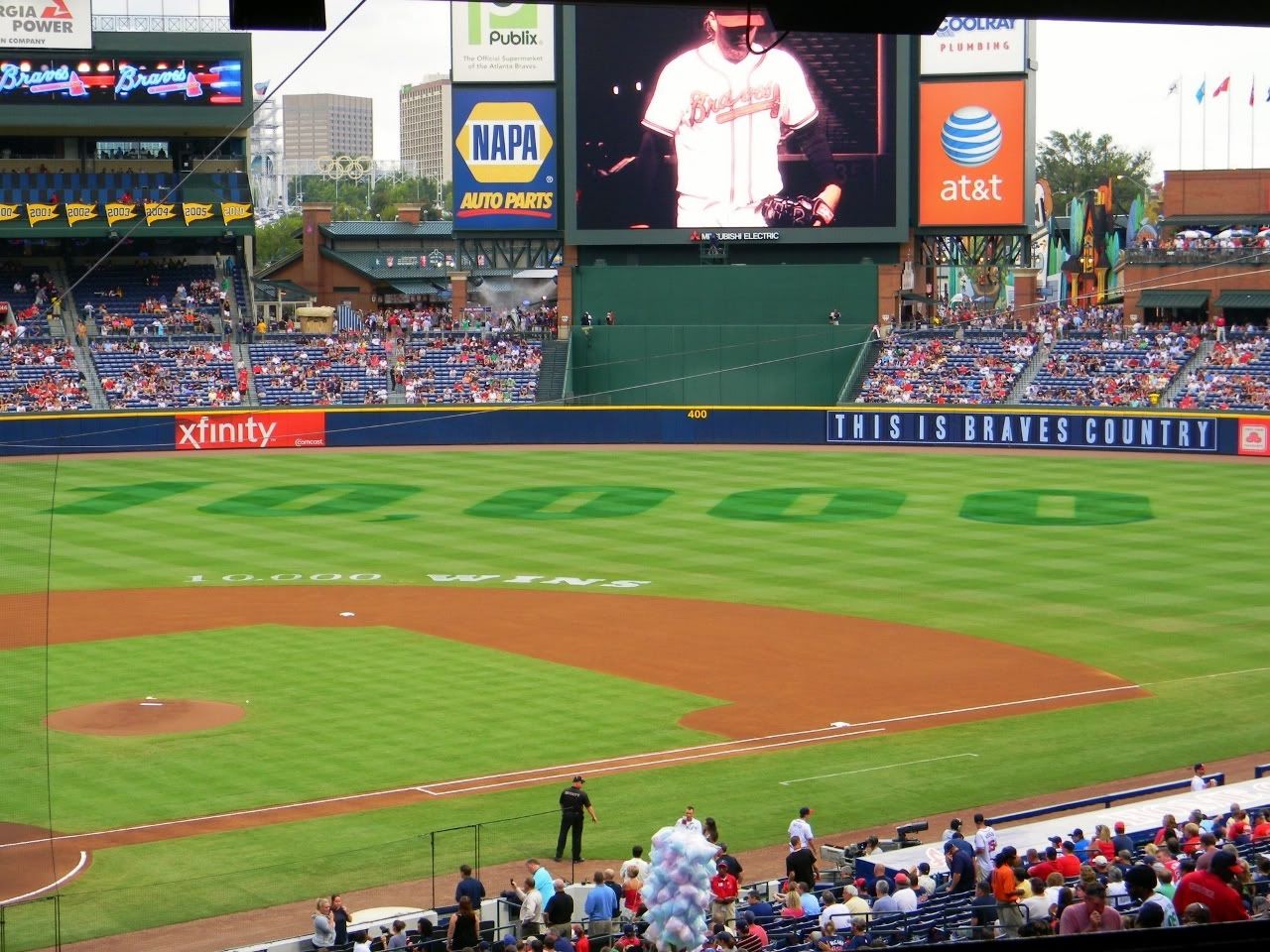 10,000 Wins field art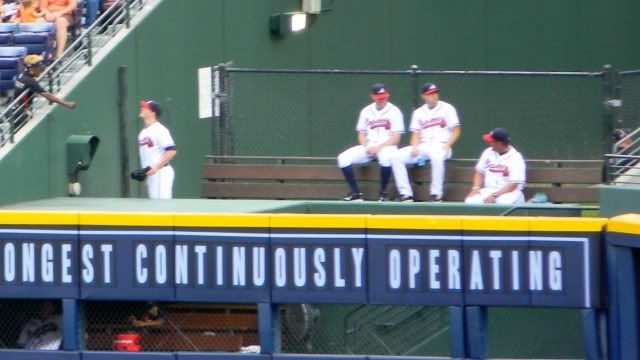 I need to get a clear shot of Faye talking to the boys one of these days.
She'd like that.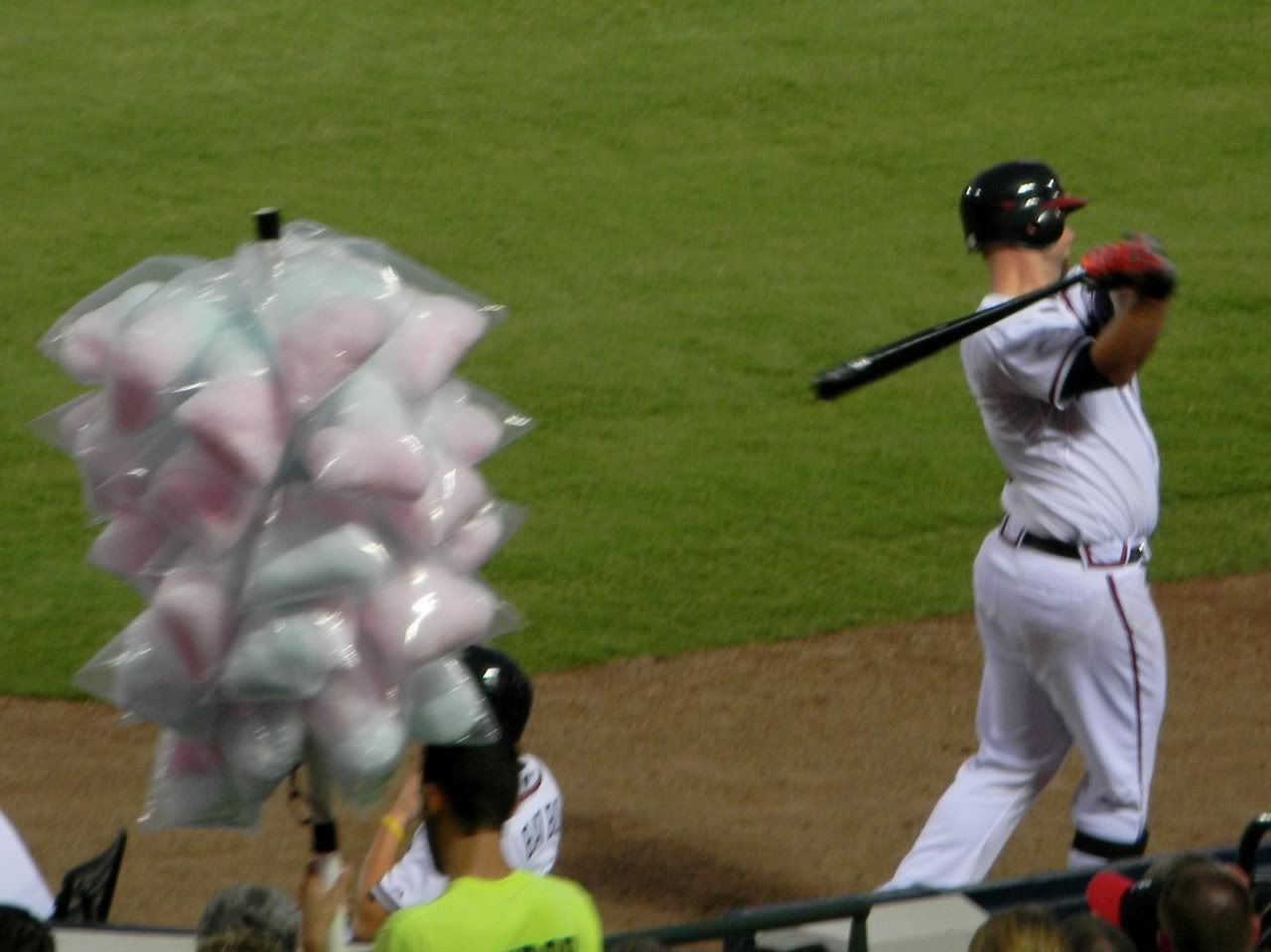 ...Now I want cotton candy.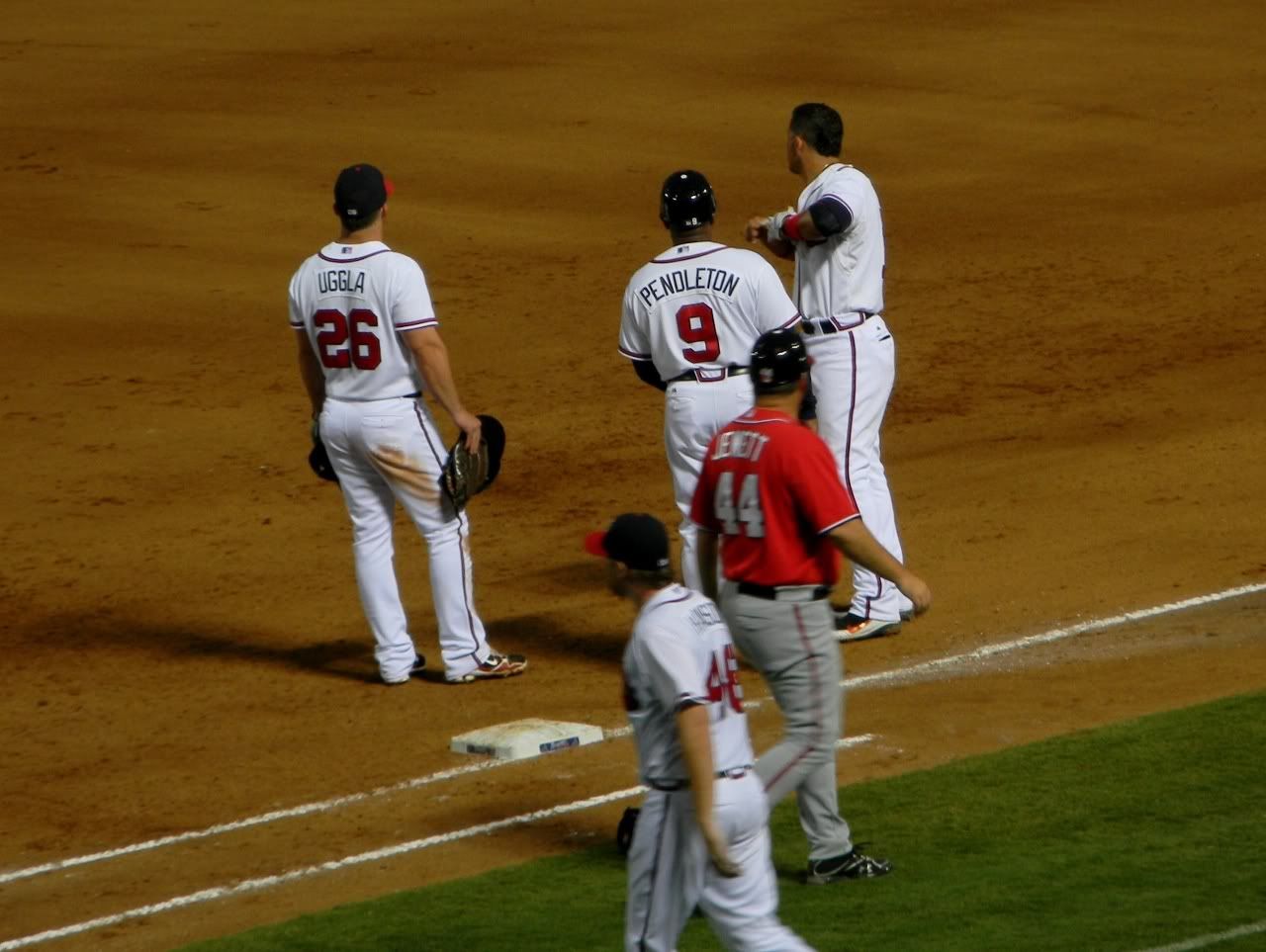 Huggla patiently waited for a very long time with Prado's gear while Marteen talked to TP . Really. A long time. I think I took 10 pictures.
Hola.
Back in AAA now; Cristhian's back up. :/
Wedding dress streaker fan got taken down!!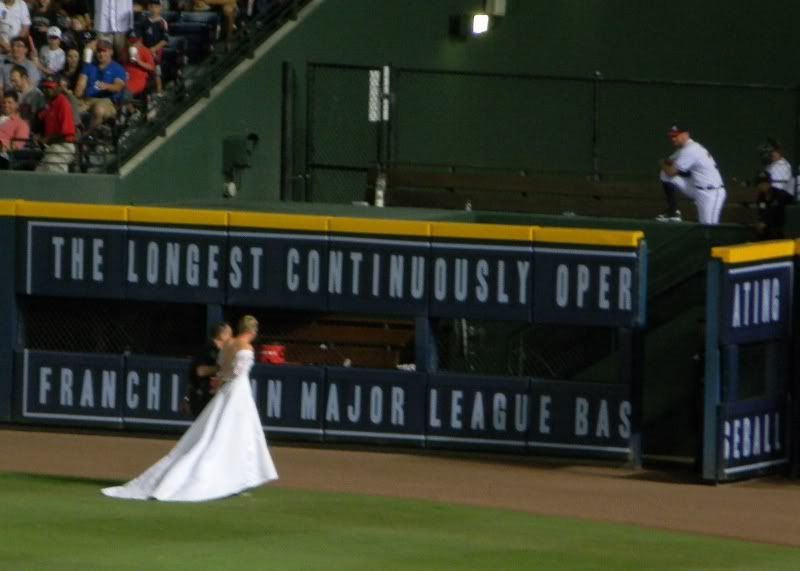 They almost escorted him into the bullpen?!
JV is very interested in this.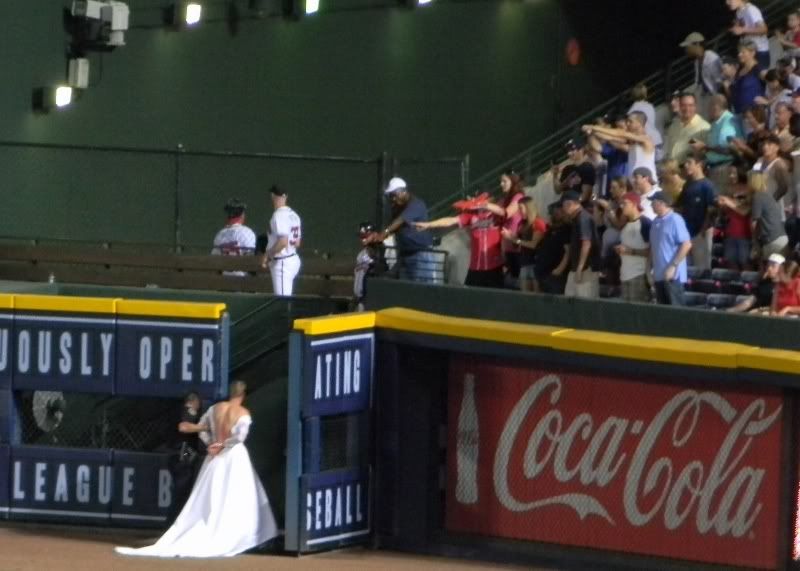 Seriously? In here?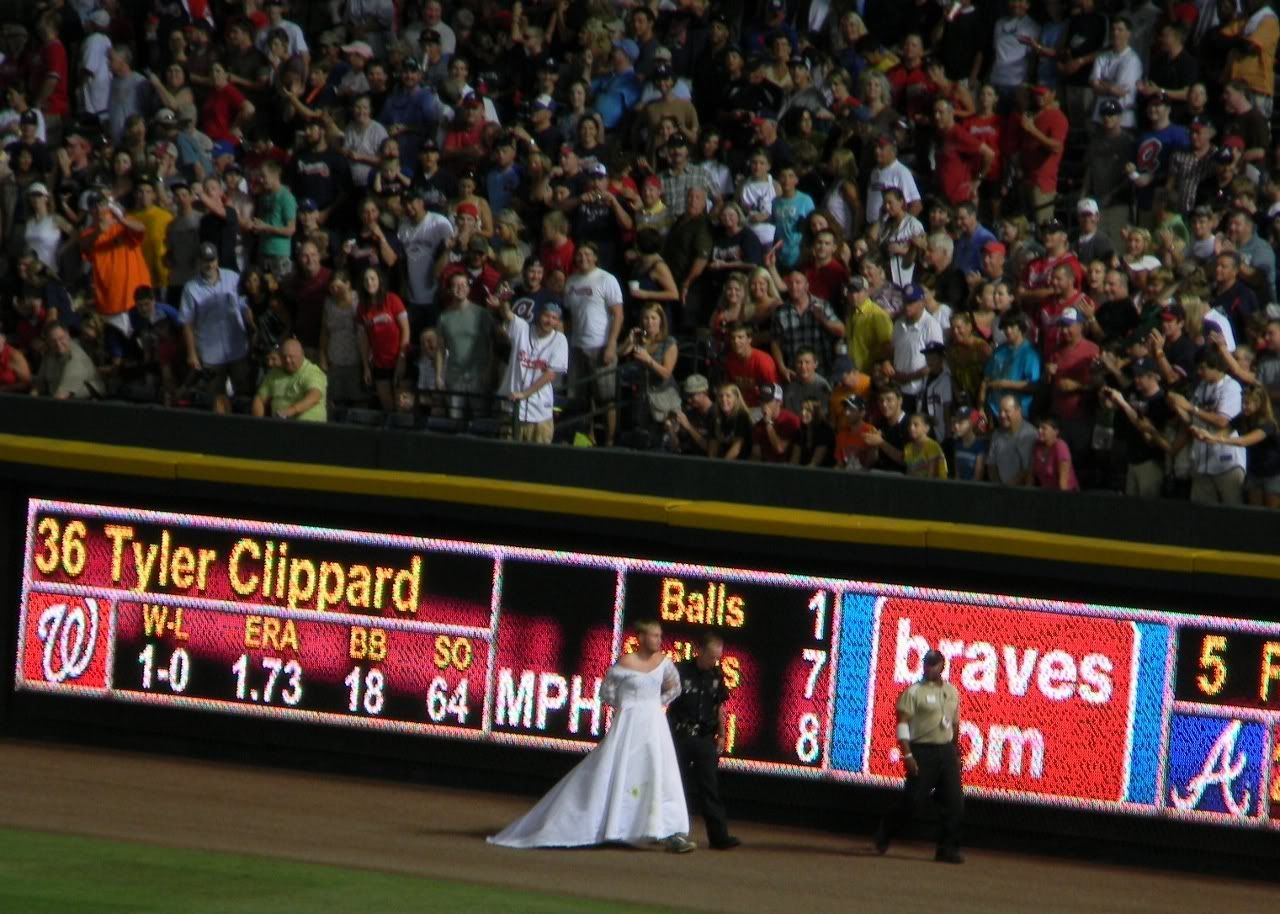 Oh no, never mind...
He can go to the right field corner. And people can take more pictures!
Oh yes, everyone had out their cameras and phones!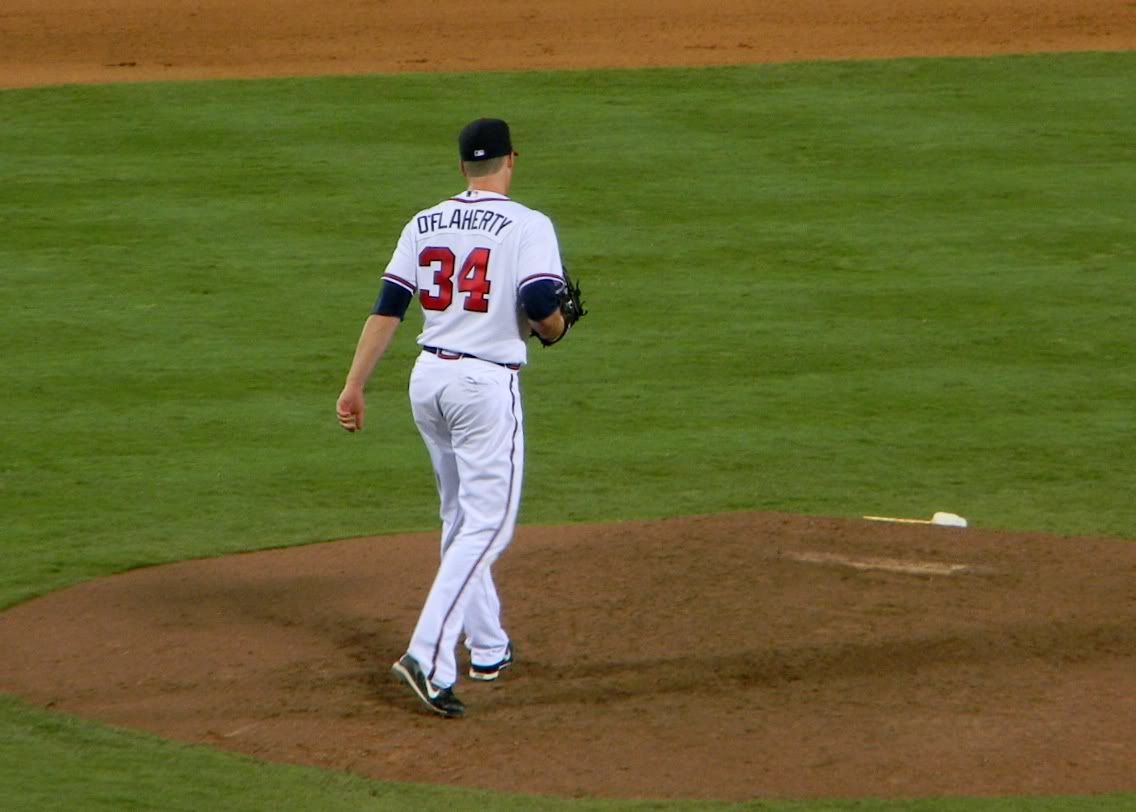 Okay, back to more important things. Like baseball. :)
And umpires getting knocked down!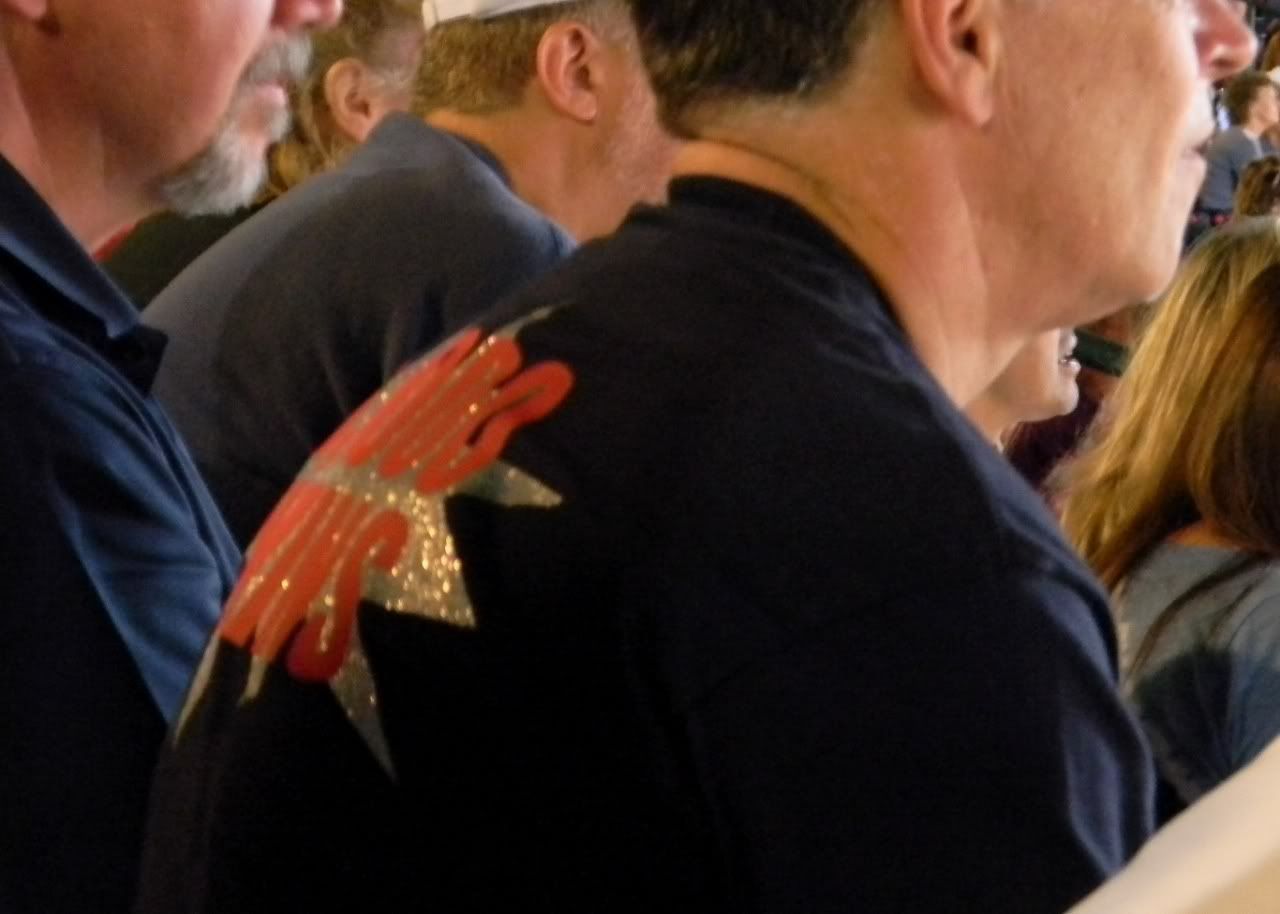 And middle-aged men in glitter 10,000 wins shirts!!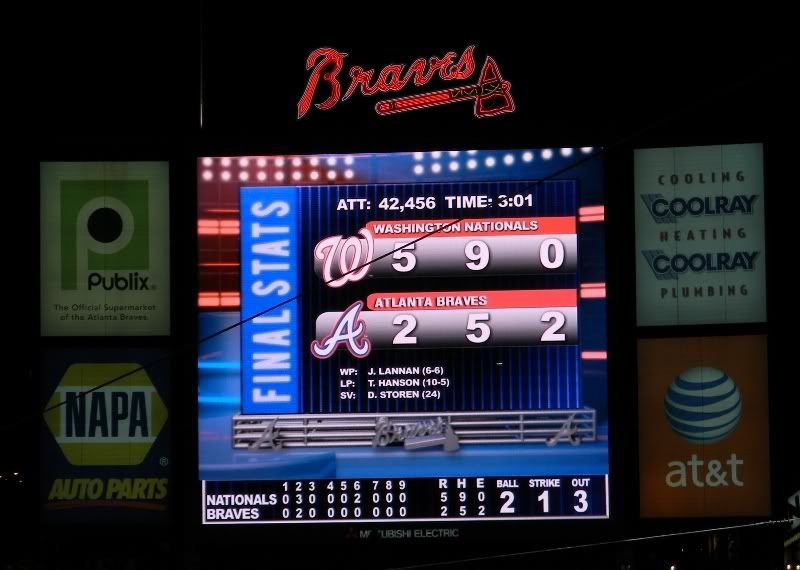 :(
A little girl I babysit has this backpack too. Only the head has a pocket - it would not work for our bullpen. Her head would not hold enough of their necessities. Sad.
Postgame B-52s concert! I like a couple of their songs but I'm not the biggest fan in the world. A whole concert of their music was a lot for me. The hits... they all kinda sound the same.
BUT. The red-haired singer? Not the beehive one. The other one. She had on a dress made out of a disco ball, I think, and I NEED THAT DRESS. You know, for vacumming the house or something. :D
Awesome dress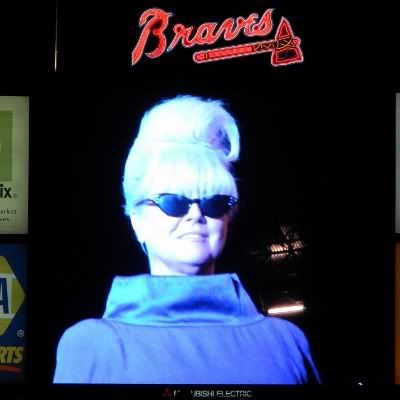 Still rockin' the beehive
Actually, all the wardrobe was great.
I have no idea what song this was.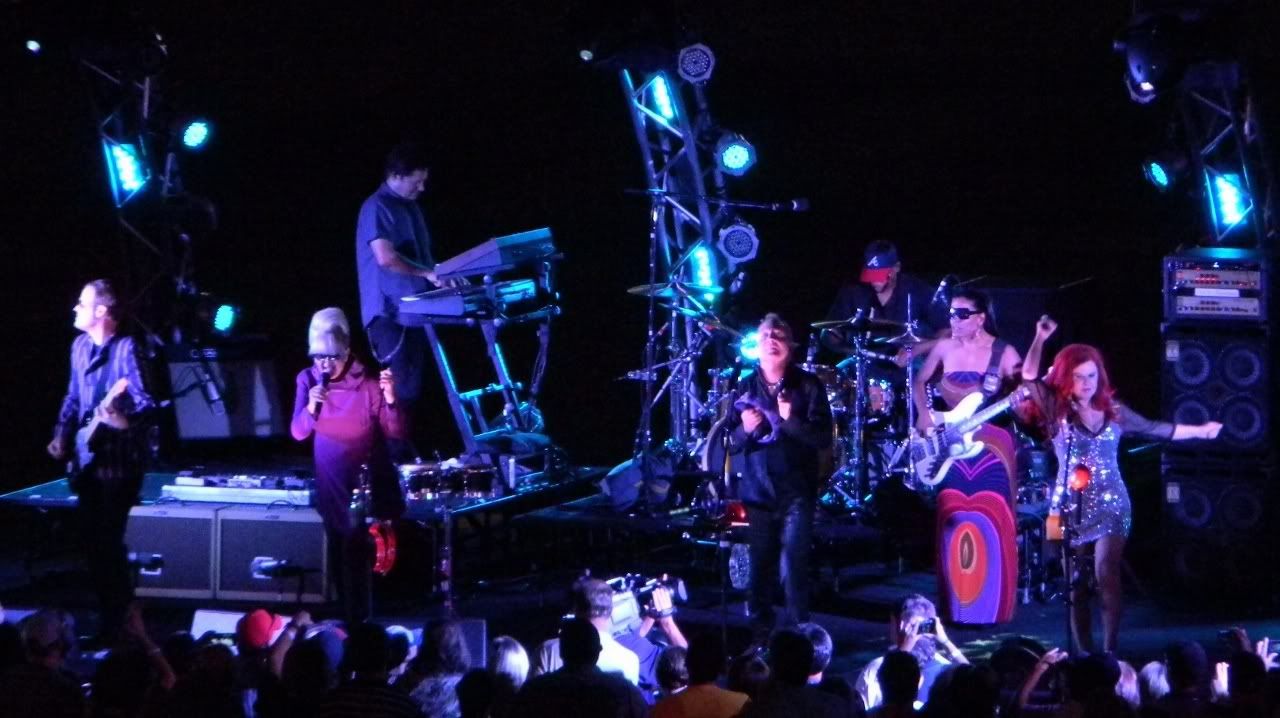 Look at the bassist's dress. I need this one too.
This is exactly how weird this show was.
Full Album here.
99 pictures. Look at them, please; they aren't bad. :)
I have a ticket to see one Pirates game next week. Of course, I want to go to them all. (I have an illness.) Are you coming to any games anytime soon? Let me know! We'll say hi! :)