Rossy!!
For her graduation gift, I took babycuz Emily with me to this game. She's really getting into baseball! ...Wait. Let me rephrase that. She loves the boys. She loves the pitchers, specifically (totally my influence, I'm a battery girl), though I'm trying to teach her to spread the love around a little!
But no, she's picked out a favorite and the others are far behind. It's pretty fun to teach her about the rules of baseball while also good-naturedly mocking her enjoyment of their celebrity. ;)
Not many guys were out for batting practice; I really wasn't playing favorites with the pics I'm putting below. If you look in the full album I took pictures of
everyone
who was out on Saturday. But here are some of the best pics of the day!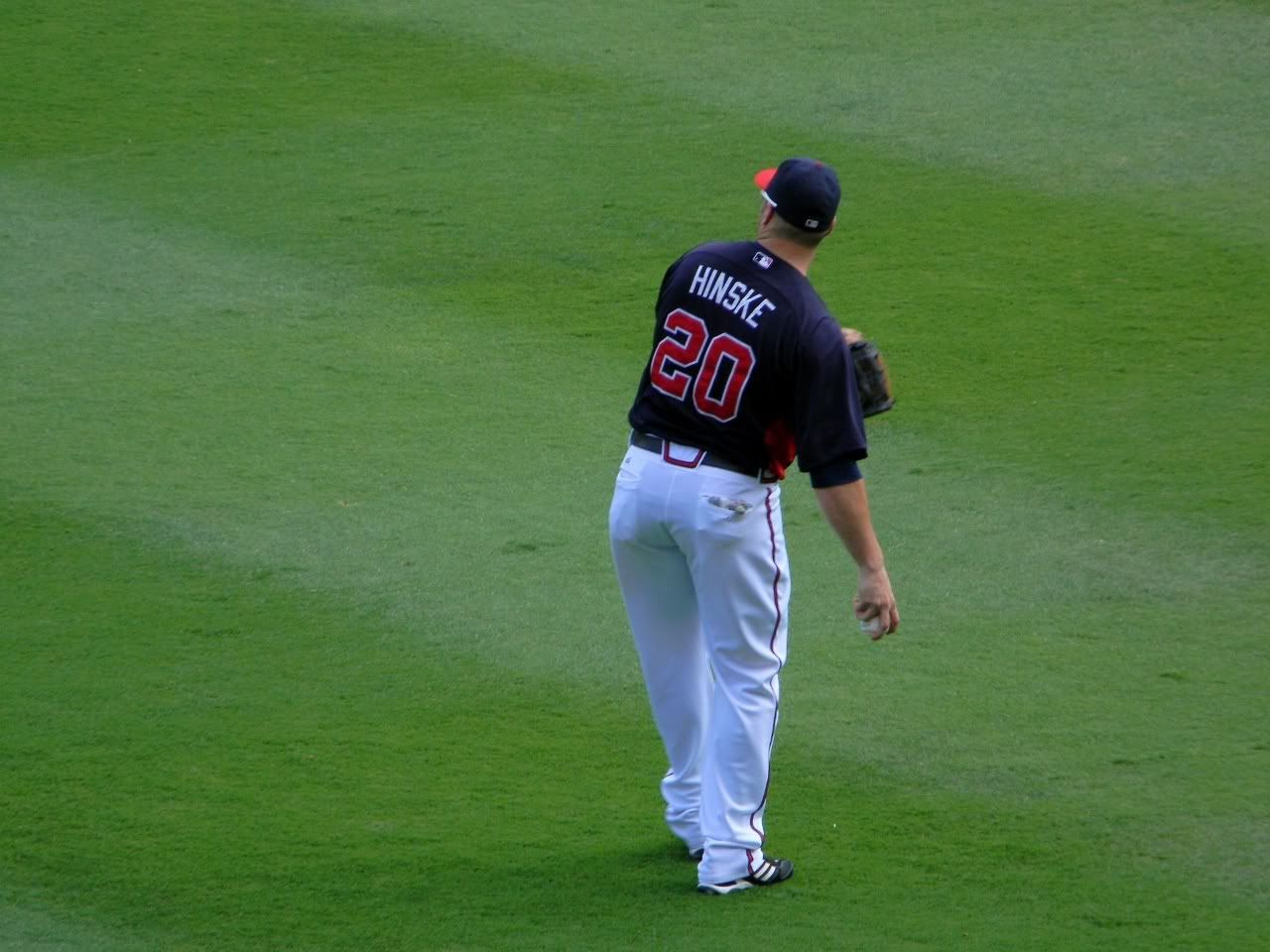 Ske did not stay out long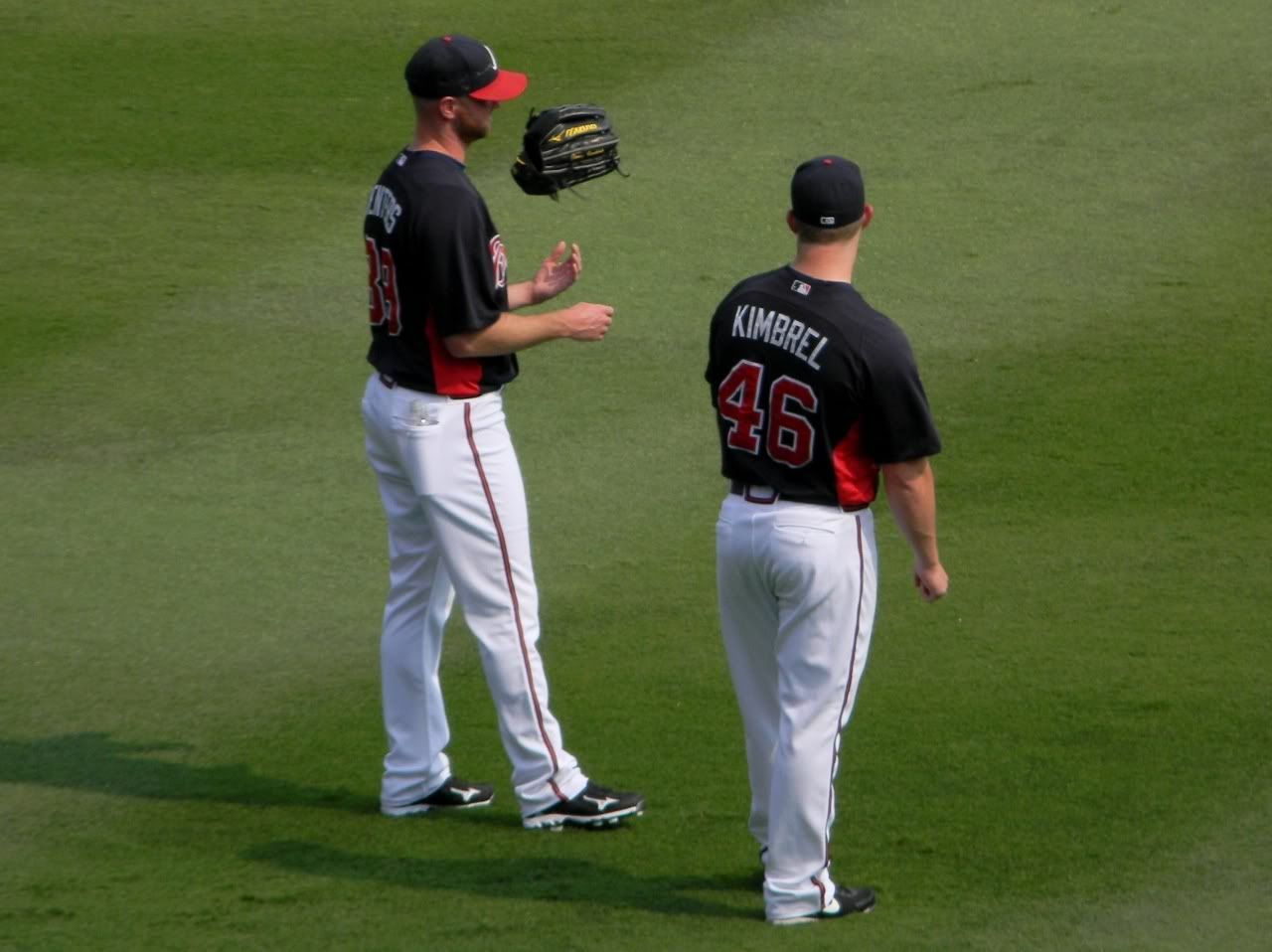 Jonny flips his glove often. It's cute.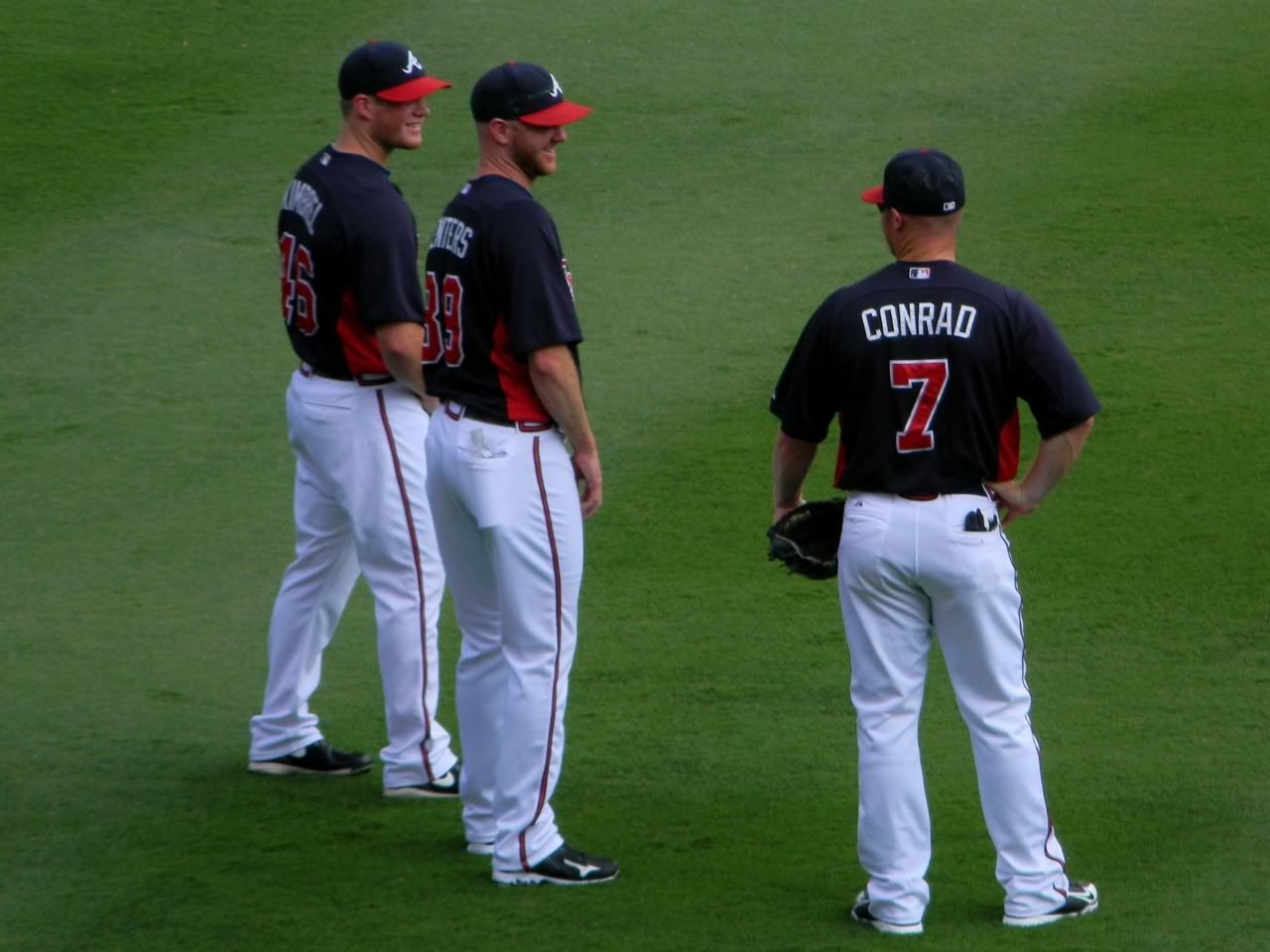 Everyone was laughing here!
If these two were standing side by side I don't know if I'd know which one was which. That's bad. But they don't play!
MVPrado!
Waterboy JJ wears his BP jersey thinner than his pitching jersey.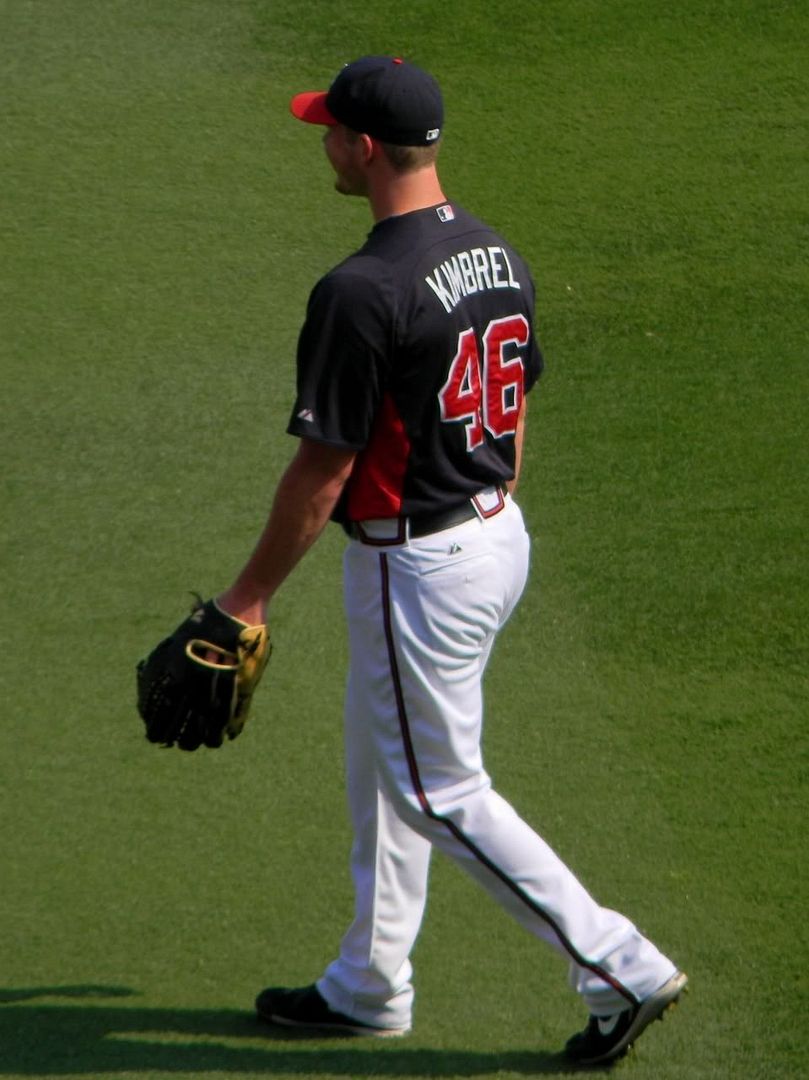 I think he grinned all day. :)
Mac biting his nails
Need some help there, darlin?
"Yeeeah, I know..."
(hee, sorry Beachy)
How Doc-like does JV look here?! Click to enlarge!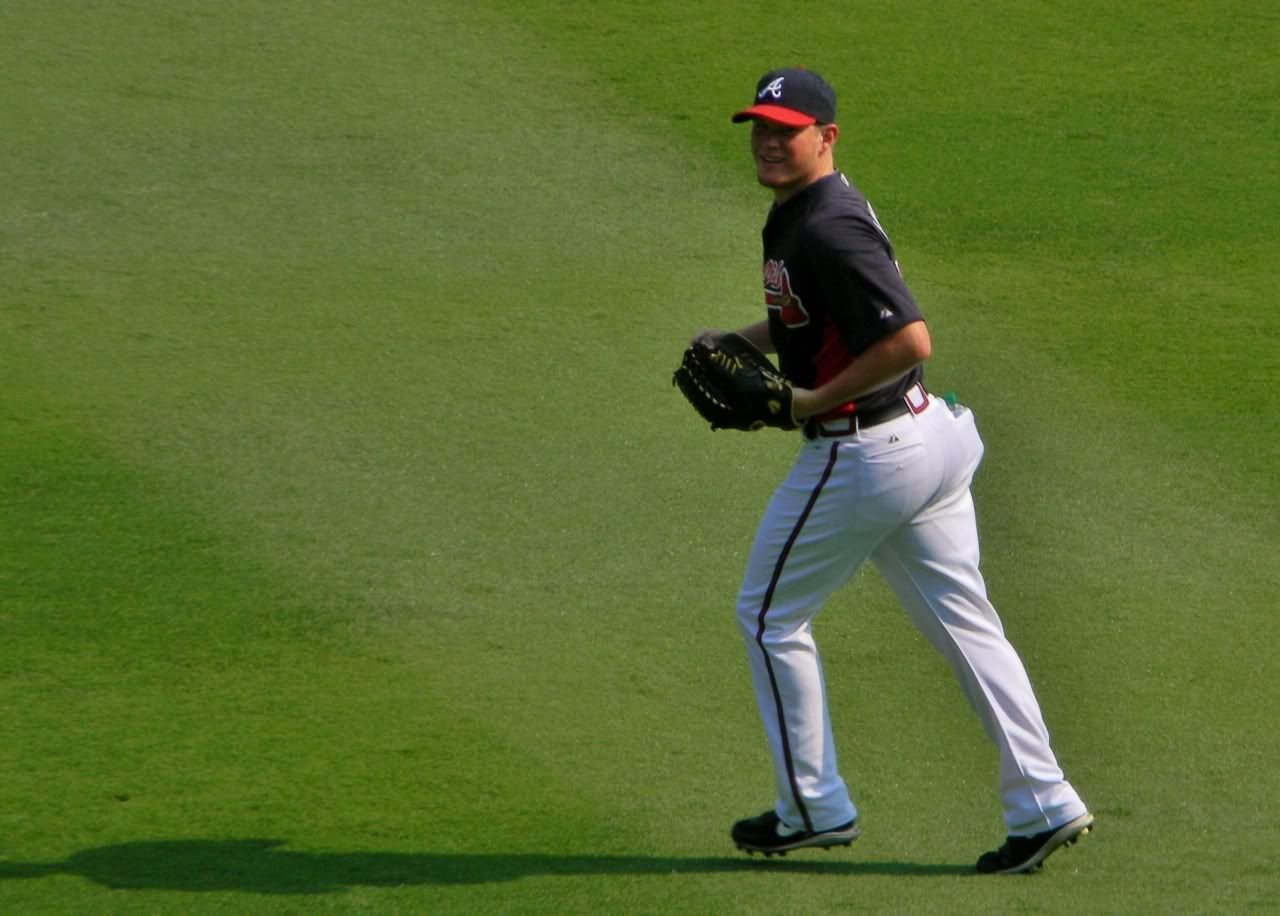 Seriously, BP is just as entertaining as the game.
They have such a good time out there. :)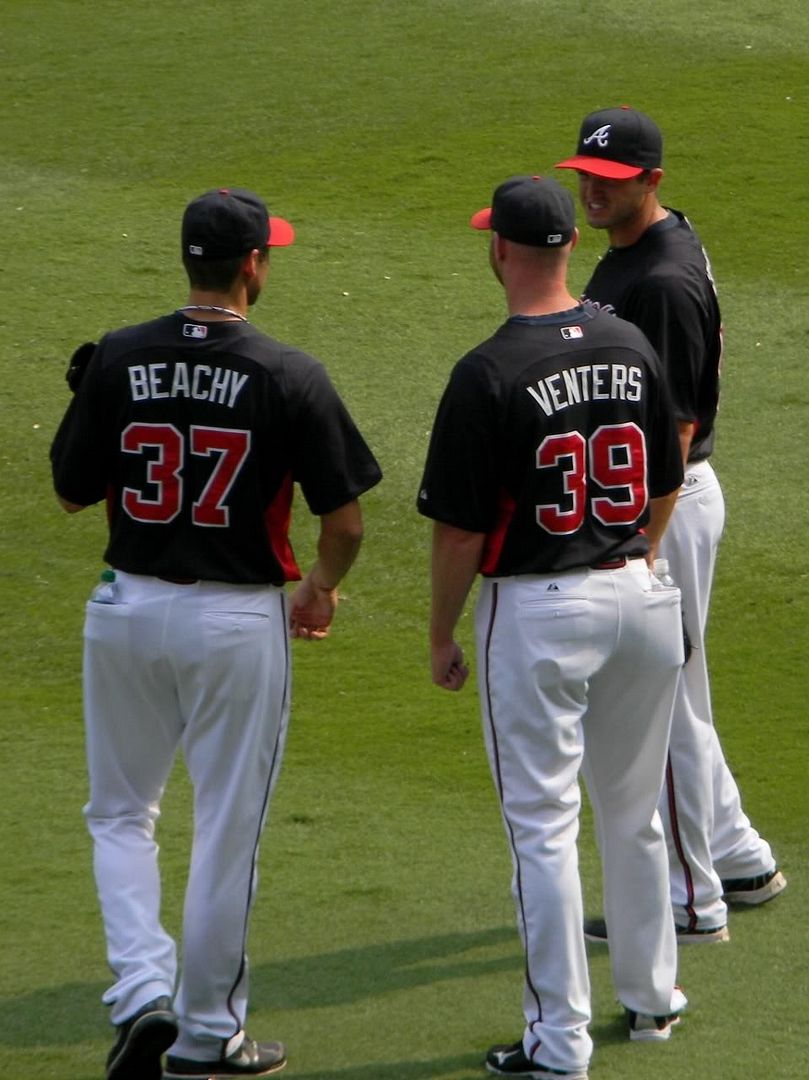 CoryGearrin is back! I *may* have been delighted.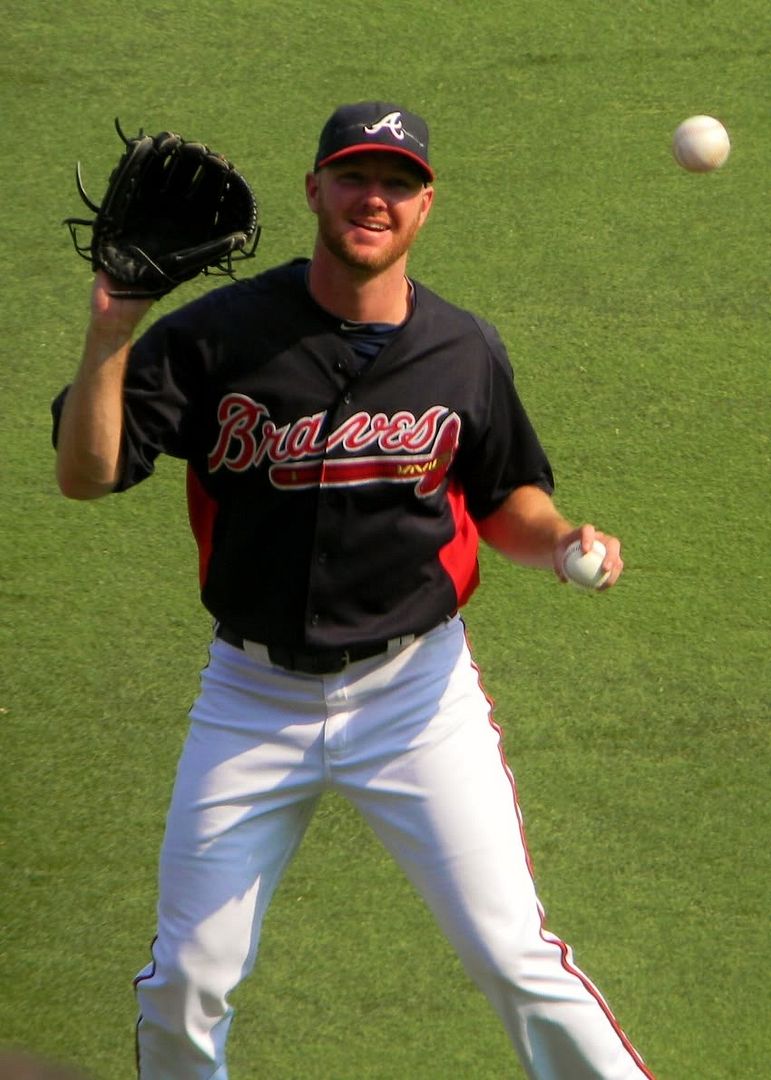 This makes me so happy. :)
HOW CUTE IS OUR ALL-STAR!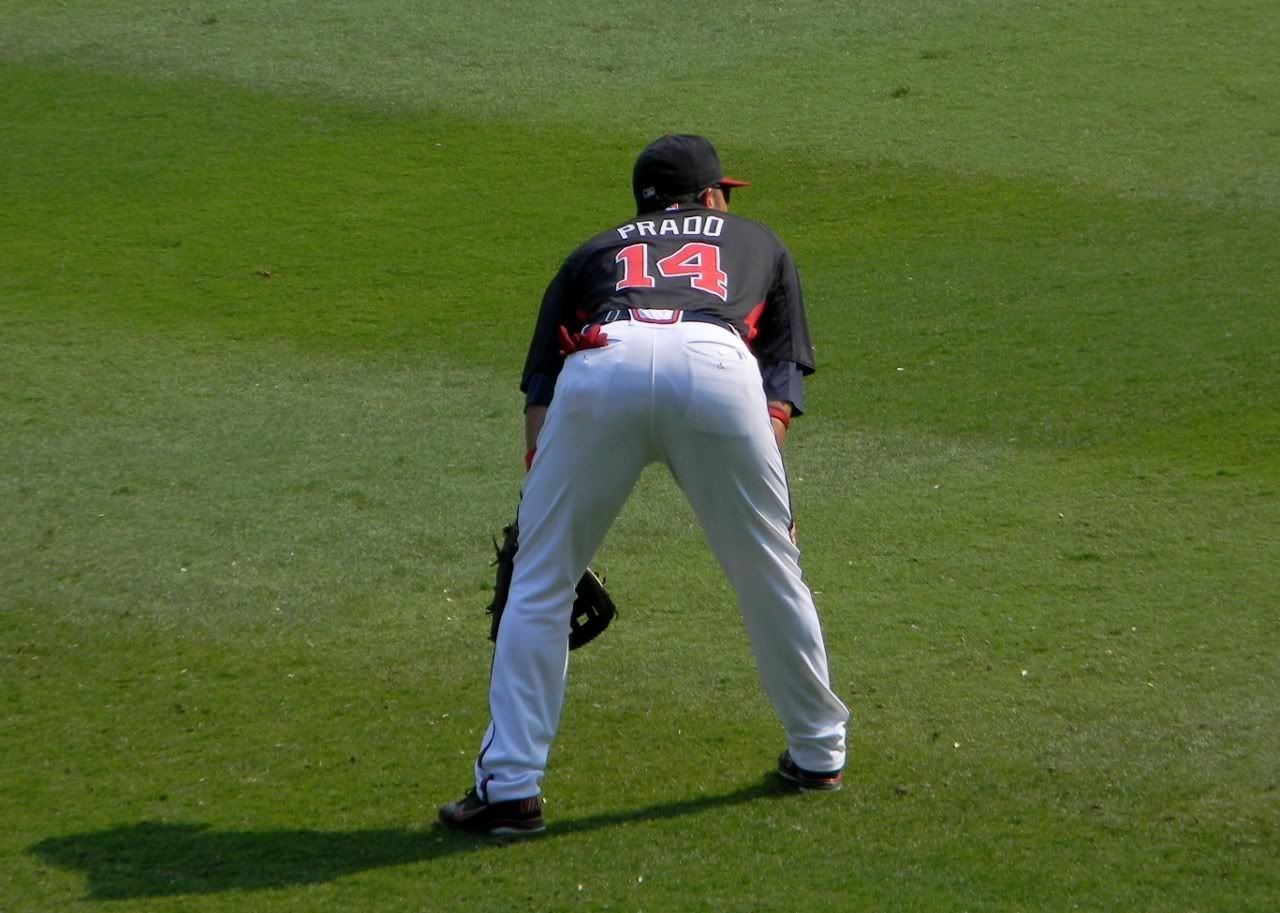 "It's gonna be sunny sky over the Turner Field today!"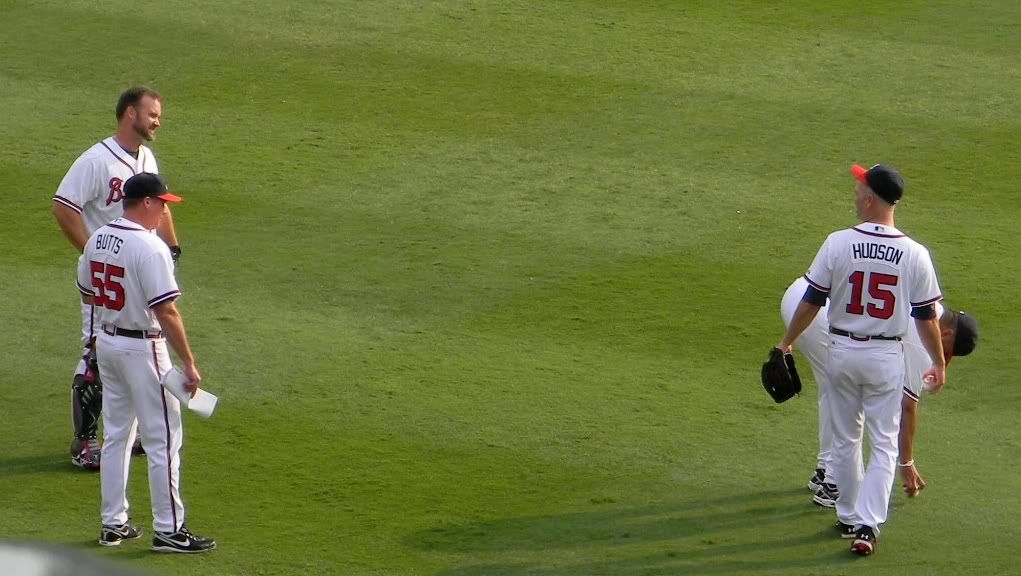 Gametime! Starter warmups now...
He looks very strong.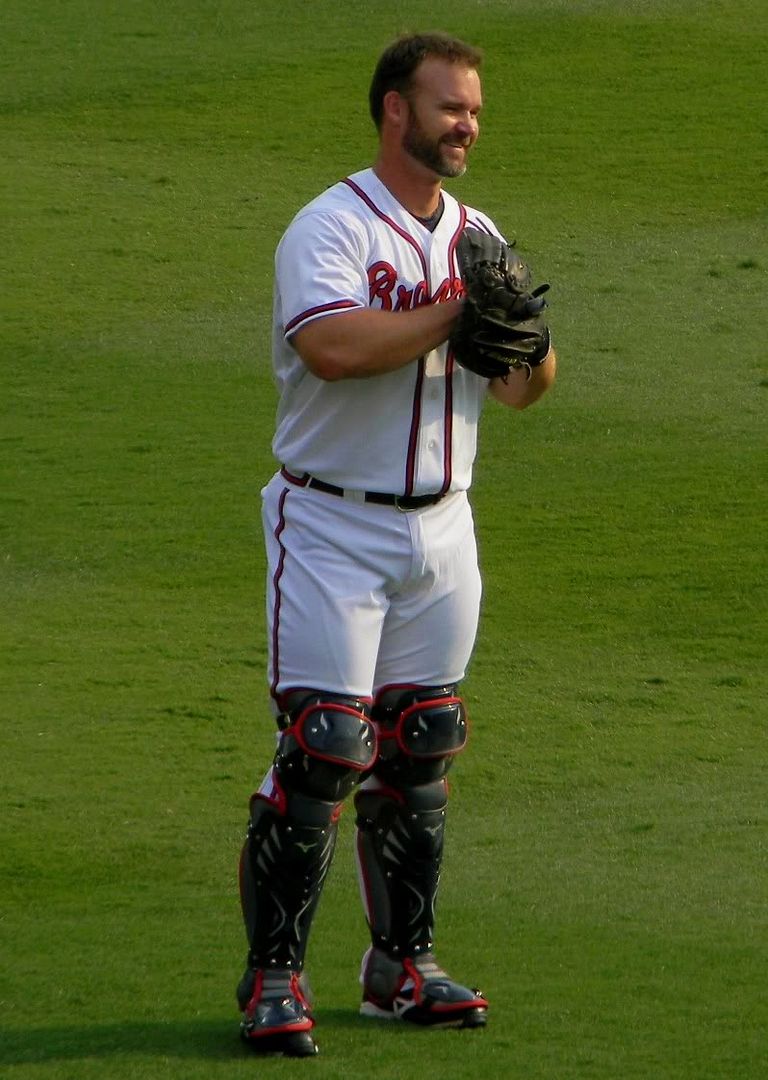 And smiley
And handsome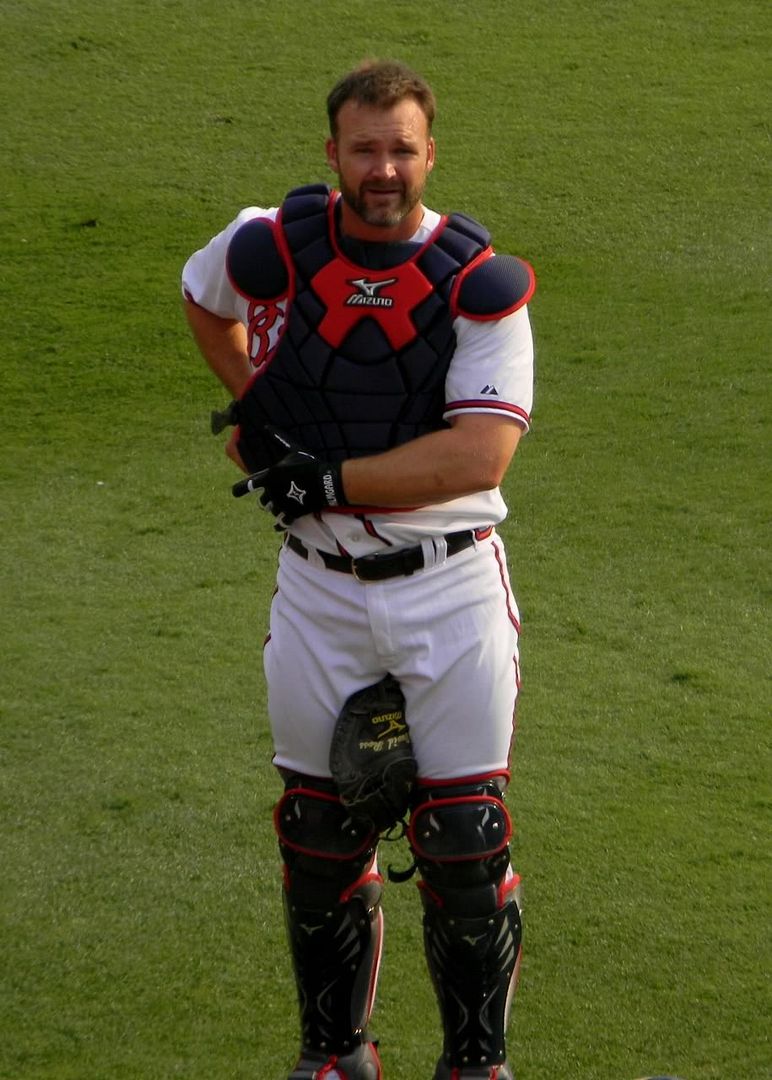 Hey Curly Girl, I totally see you taking pictures of me.
Well, yeah. :) Hey, at least you look good!
Huddy in the bullpen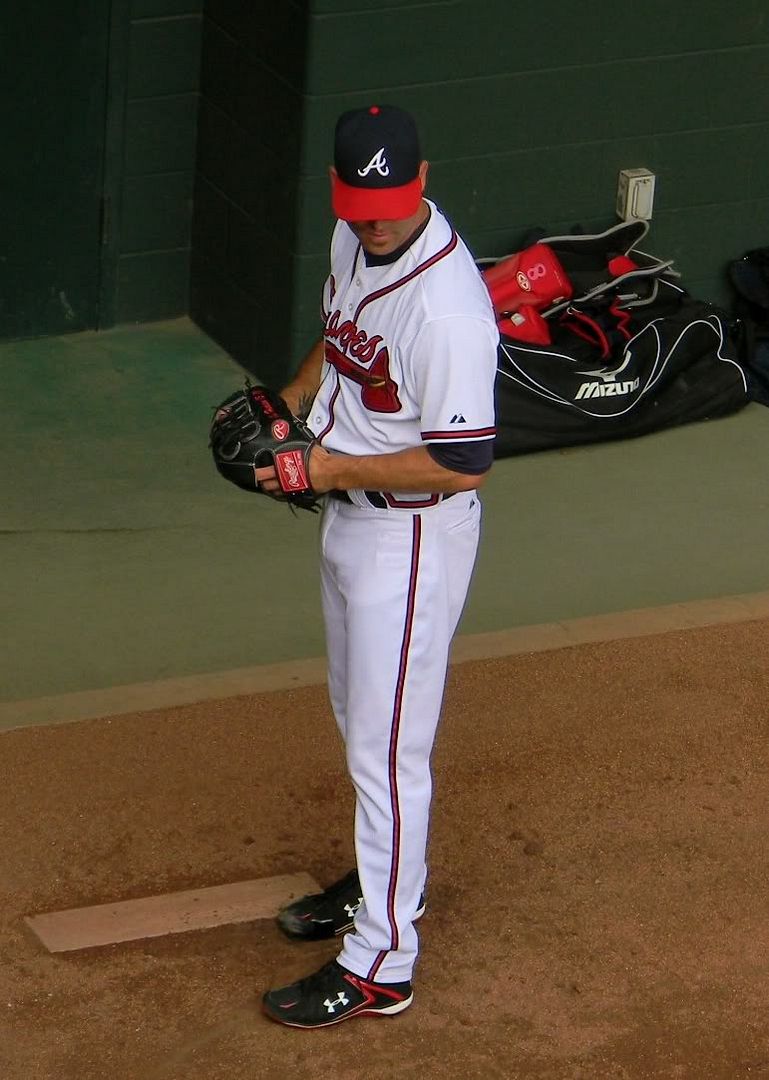 peek of forearm tat for Pam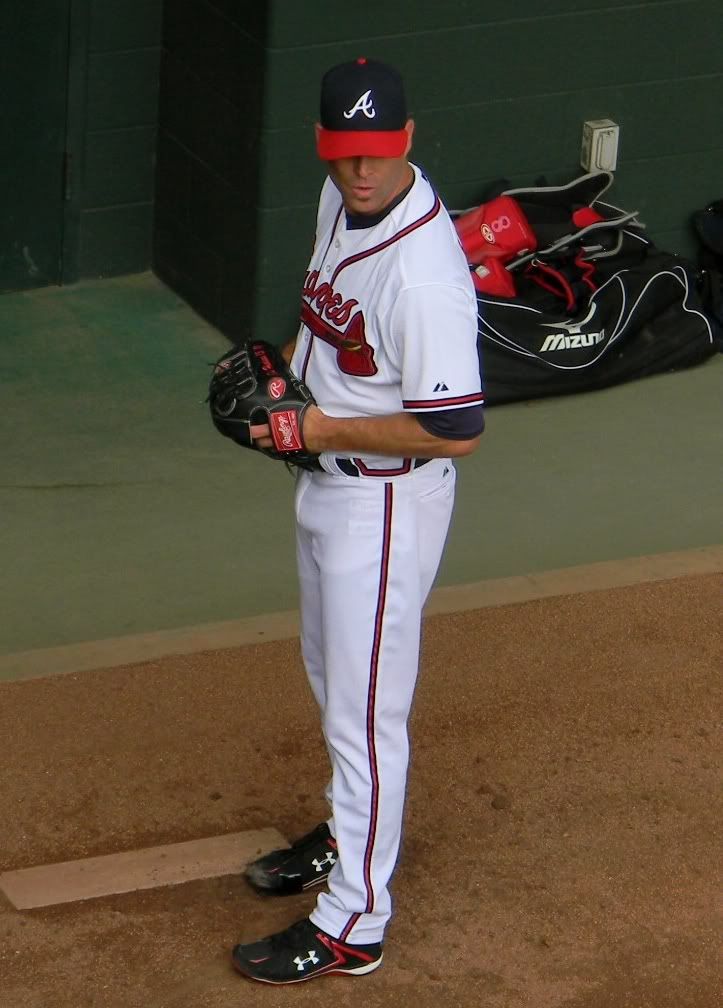 deep breath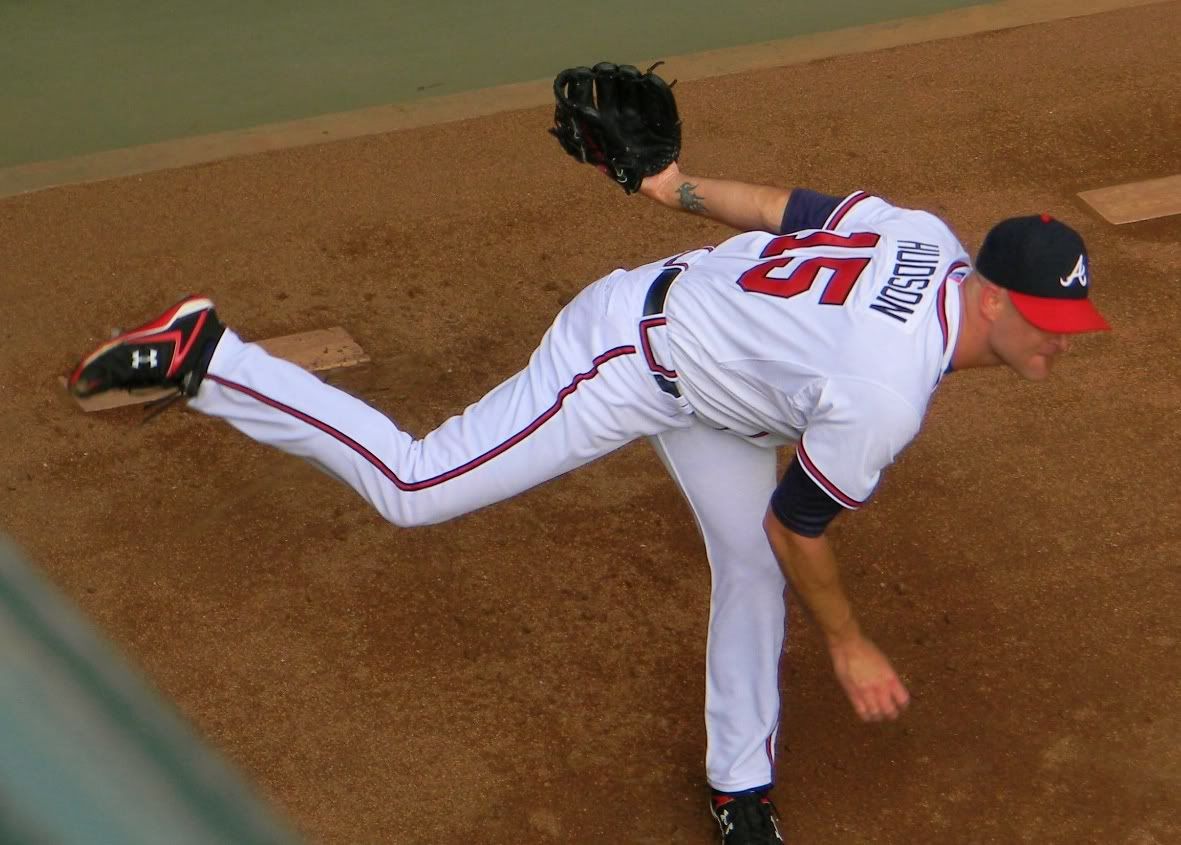 follow-through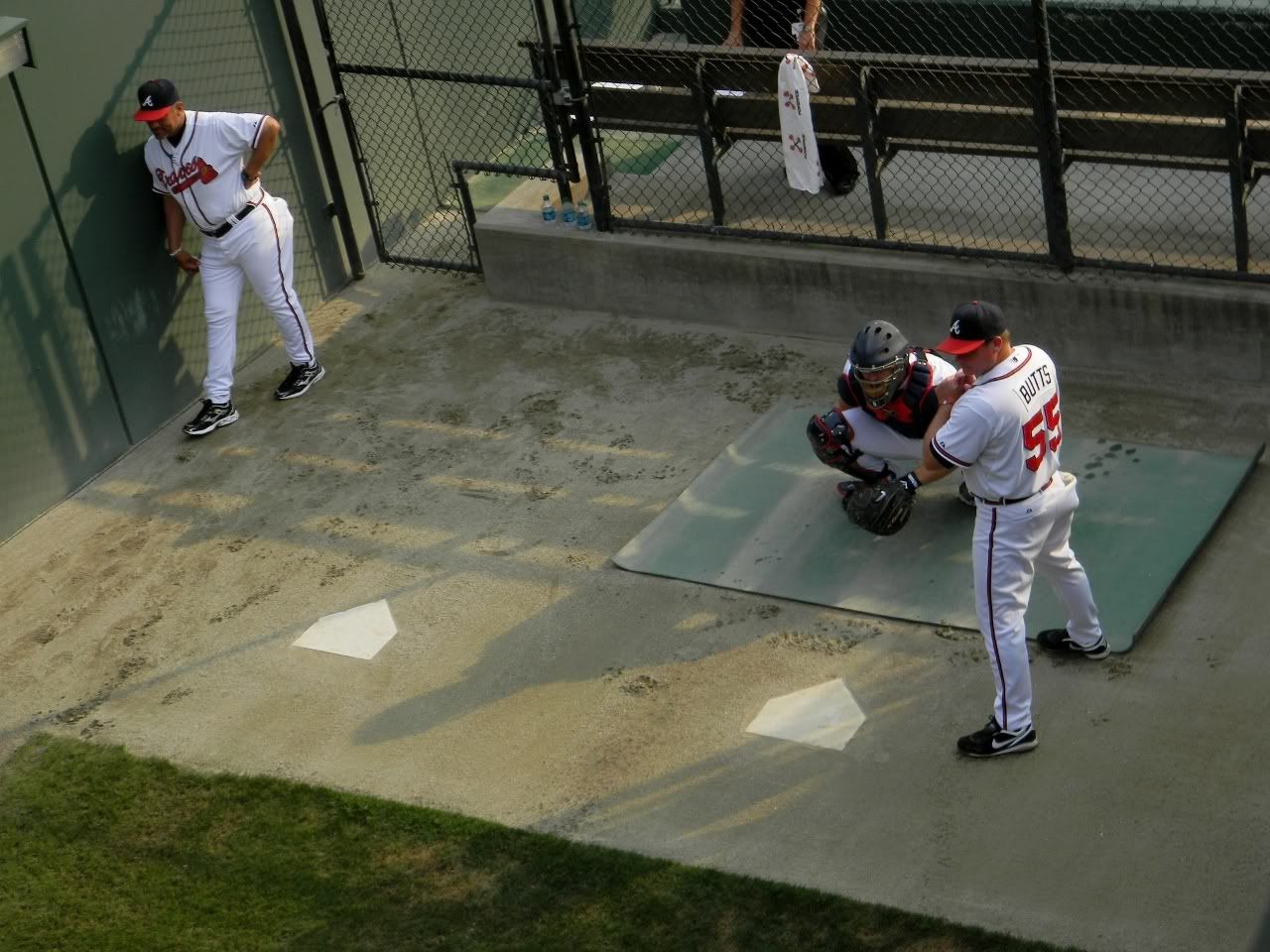 bullpen catcher Alan Butts stood in
Rossy greets former Brave 1B DLee
Mac & Ske read the media guide
It was a good day for #8. This was after he stretched his bunt into two bases!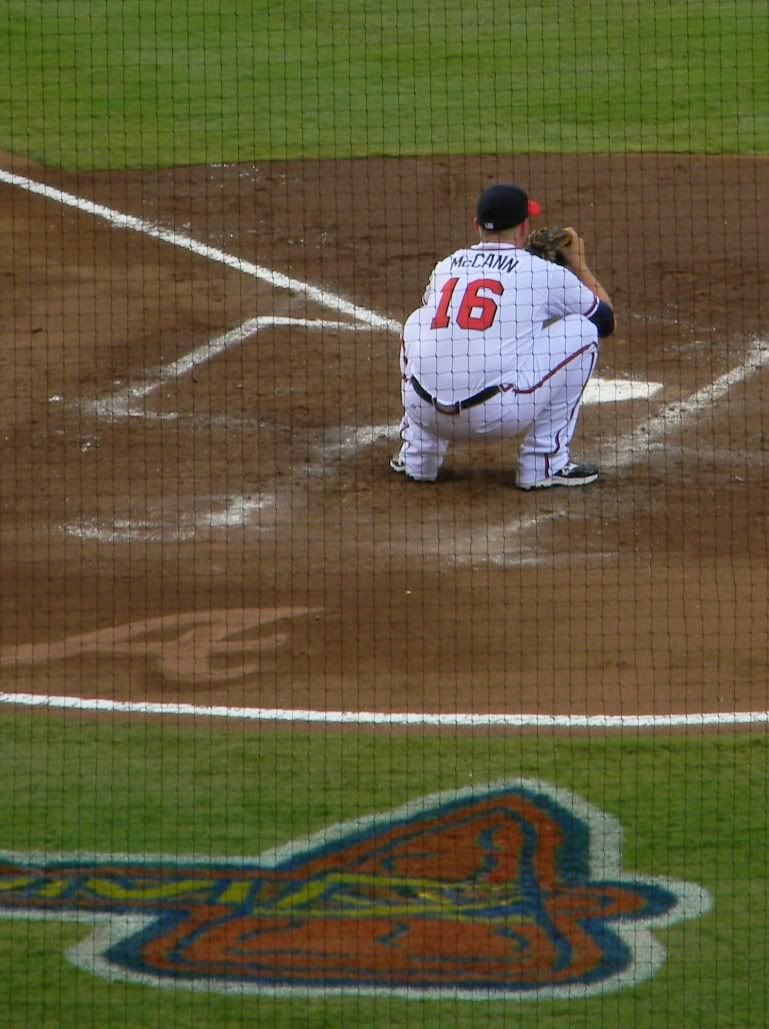 Six-time All-Star!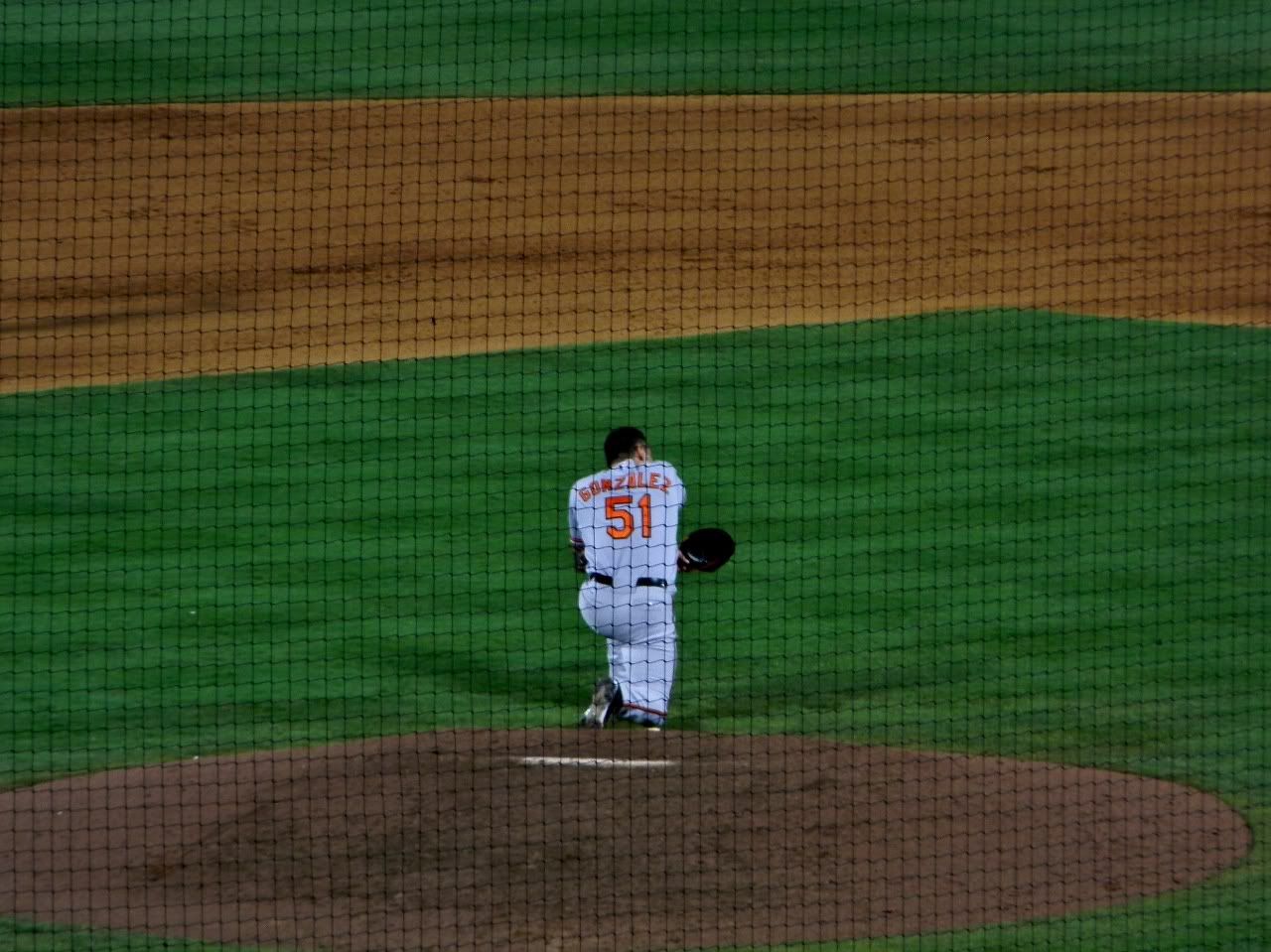 Remember Cobra Gonzo? He doesn't cobra anymore.
No word on if he still carries a purse. ;)
Remember when Gonzo and Sori were our 8th and 9th inning guys? Now we have Venters and Kimbrel. Uh, I'll take our 2011 guys anyday. I don't worry at all when they come in... not even a little.
Good game!
Player of the game!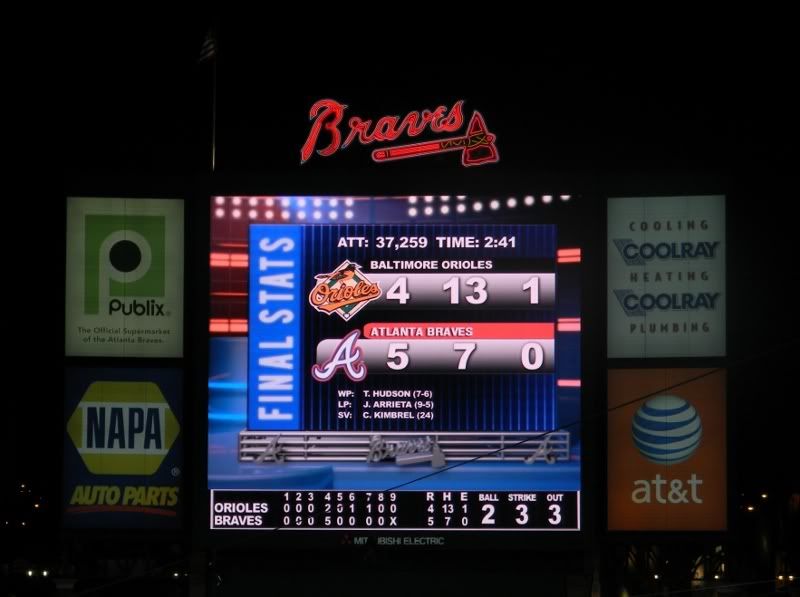 Braves win! Thanks, Rossy!
What a fun game! You can view my
full album here
, and my friend Christa send over a few of her pictures as well. She had great seats! See you at the Ted soon!
BP from the Chop House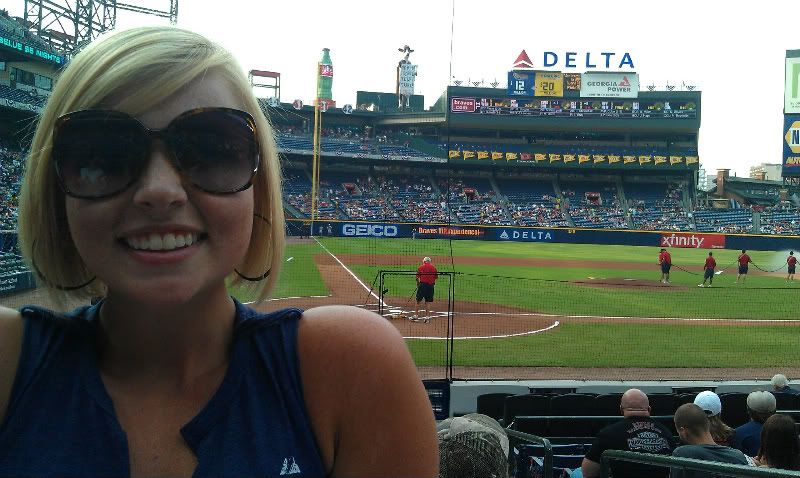 Awesome seats