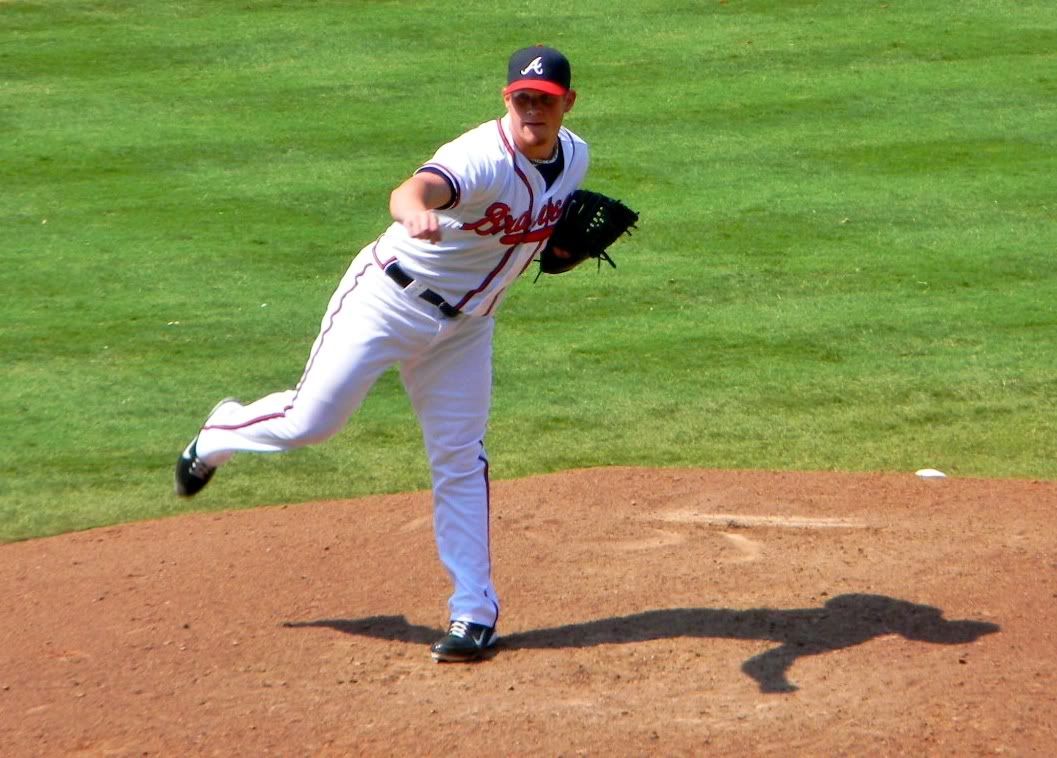 ❤
This was an important game! Our amazing closer Craig Kimbrel broke the rookie saves record before the All-Star break with 27 today, a record previously held by the insane/great Jonathan Papelbon. A friend sent me tickets to the game, and I took my babycuz Emily, who's one of the biggest Kimmie fans you'll meet. (...For someone who's still learning about baseball. Heh.)
Day game after a night game, we didn't go early for BP assuming they weren't going to have it, and showed up while Huddy and Rossy were warming up near the bullpen...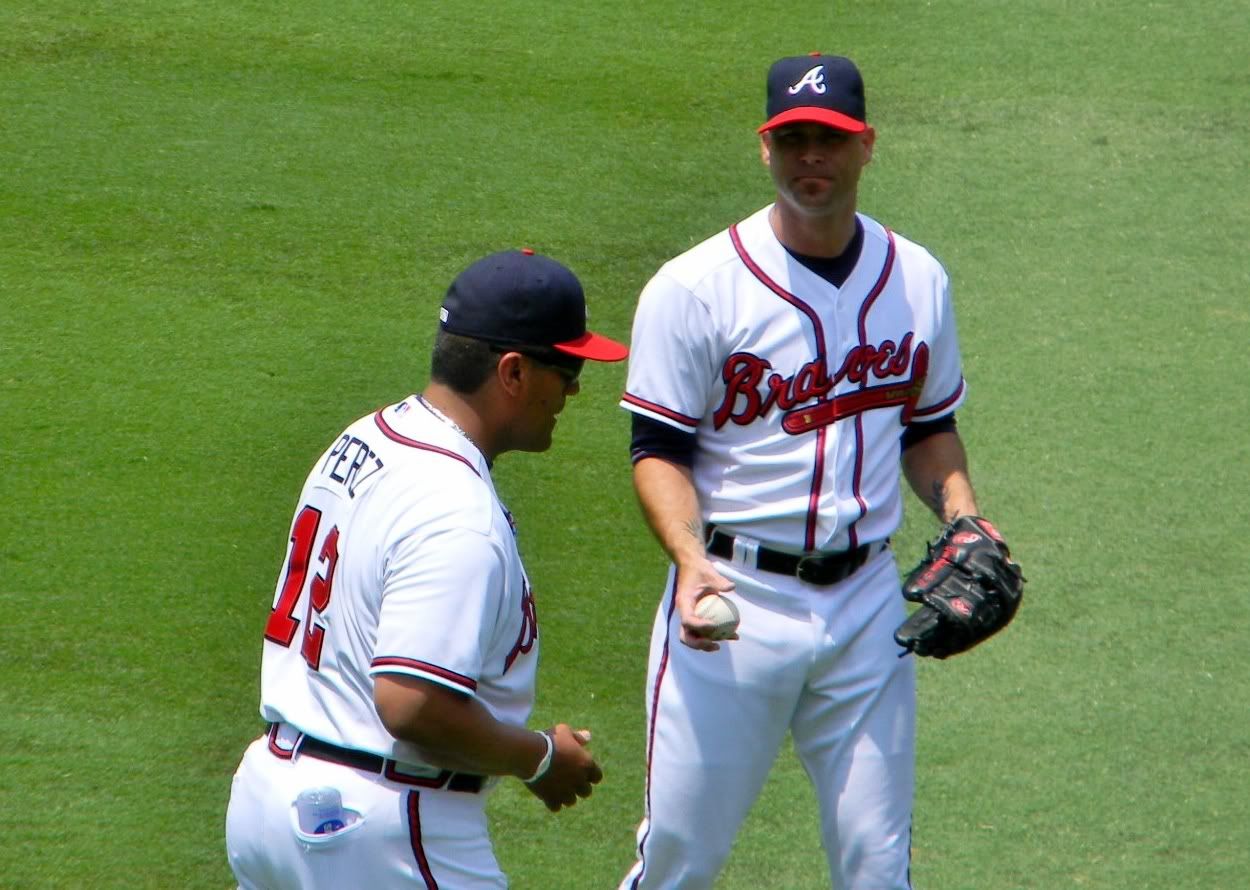 Heyyy Huddy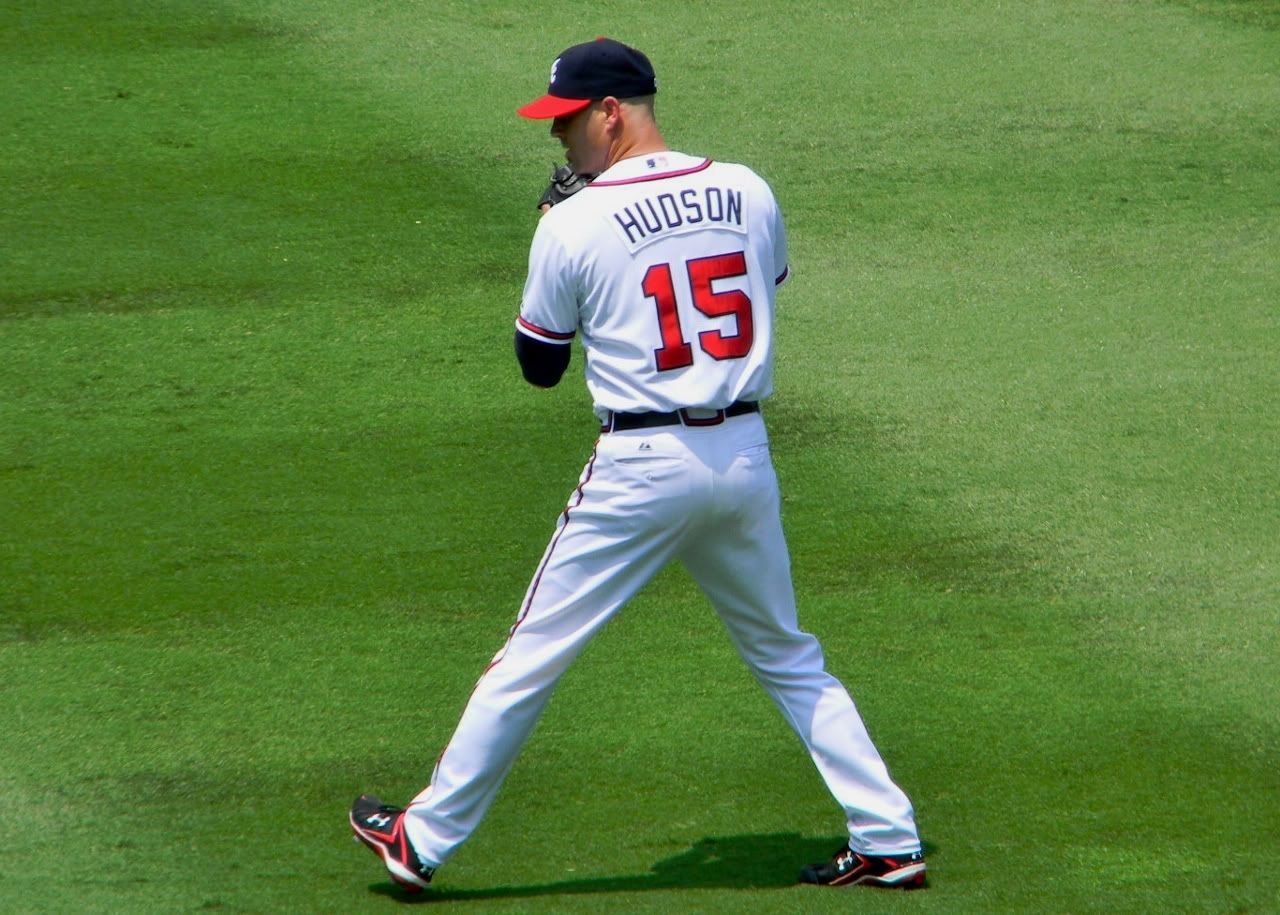 outfield warmups
"up there?"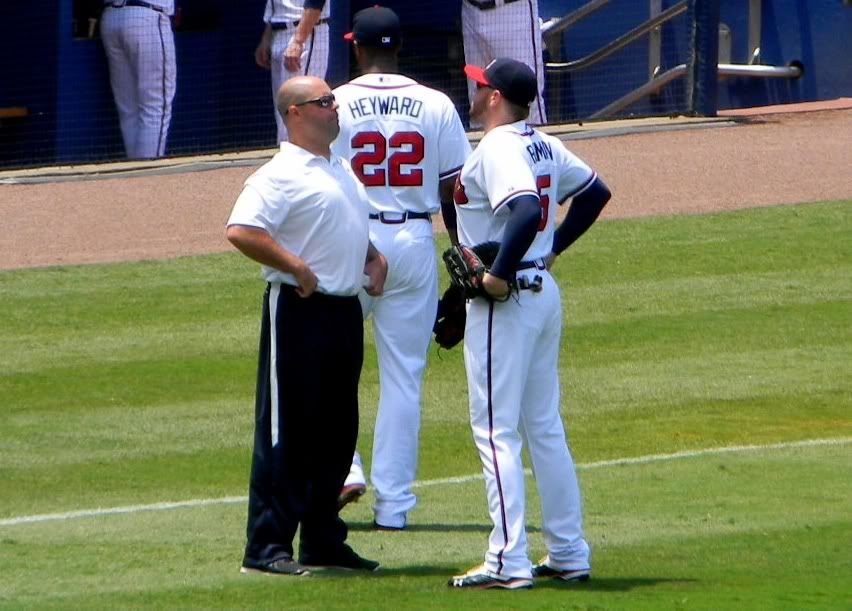 If this hadn't been such an important day for Kimmie, this would have been the headline picture. This is just fantastic. :D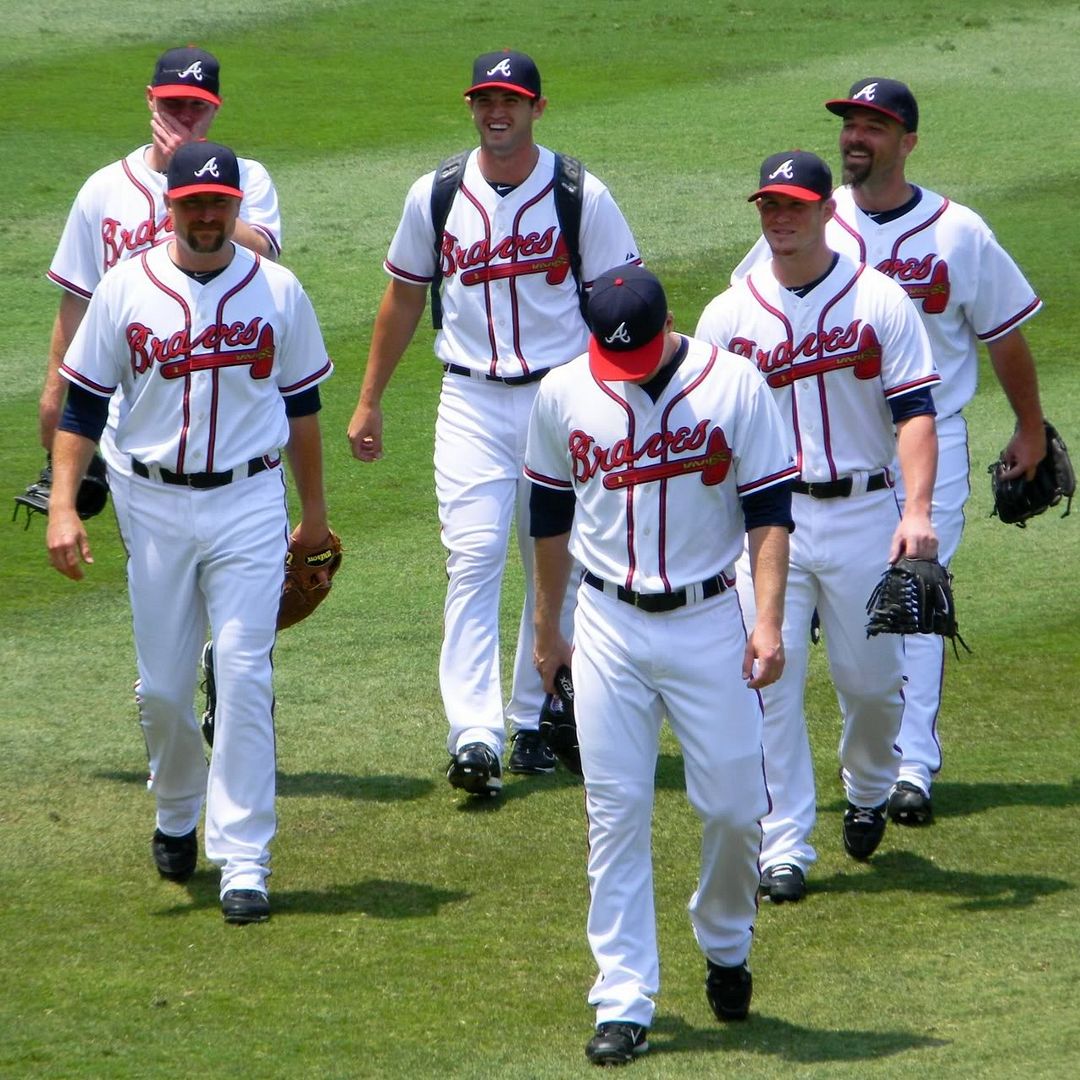 Faye for real made us sit there until the boys walked out. WHYYY, FAYE. "Stay out here with me; I'll get lonely!" Girl, it is a day game, it's hot and I have my busted ankle propped up. I want to go to my good shady seats behind home plate! Well, I did get pics of the boys laughing on the way out. Loved this!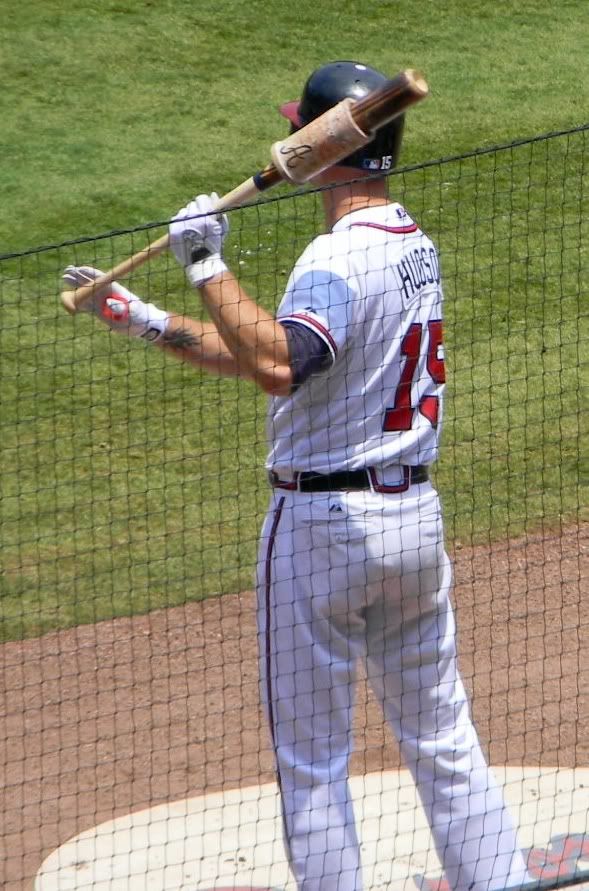 How old is this weight? Look at the A!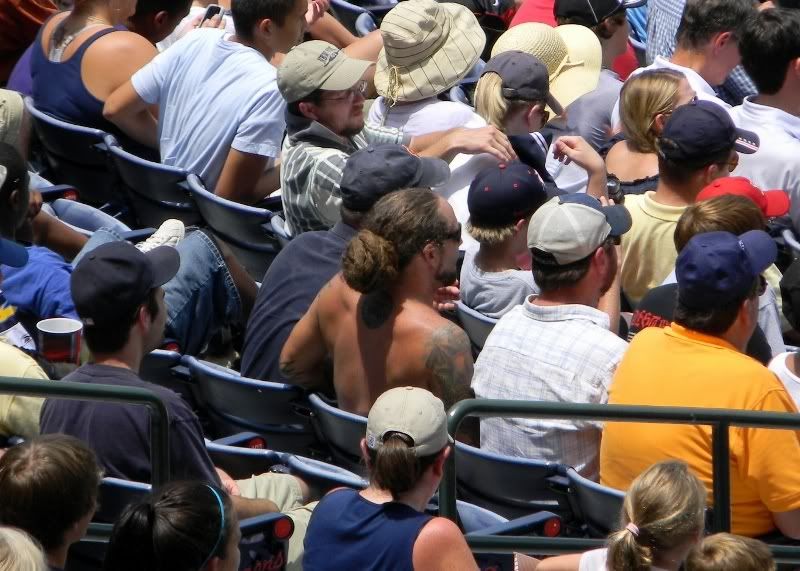 Em wants me to focus an entire post on fans. Maybe I should go to a game and only take pics of unusual fans. What do you think?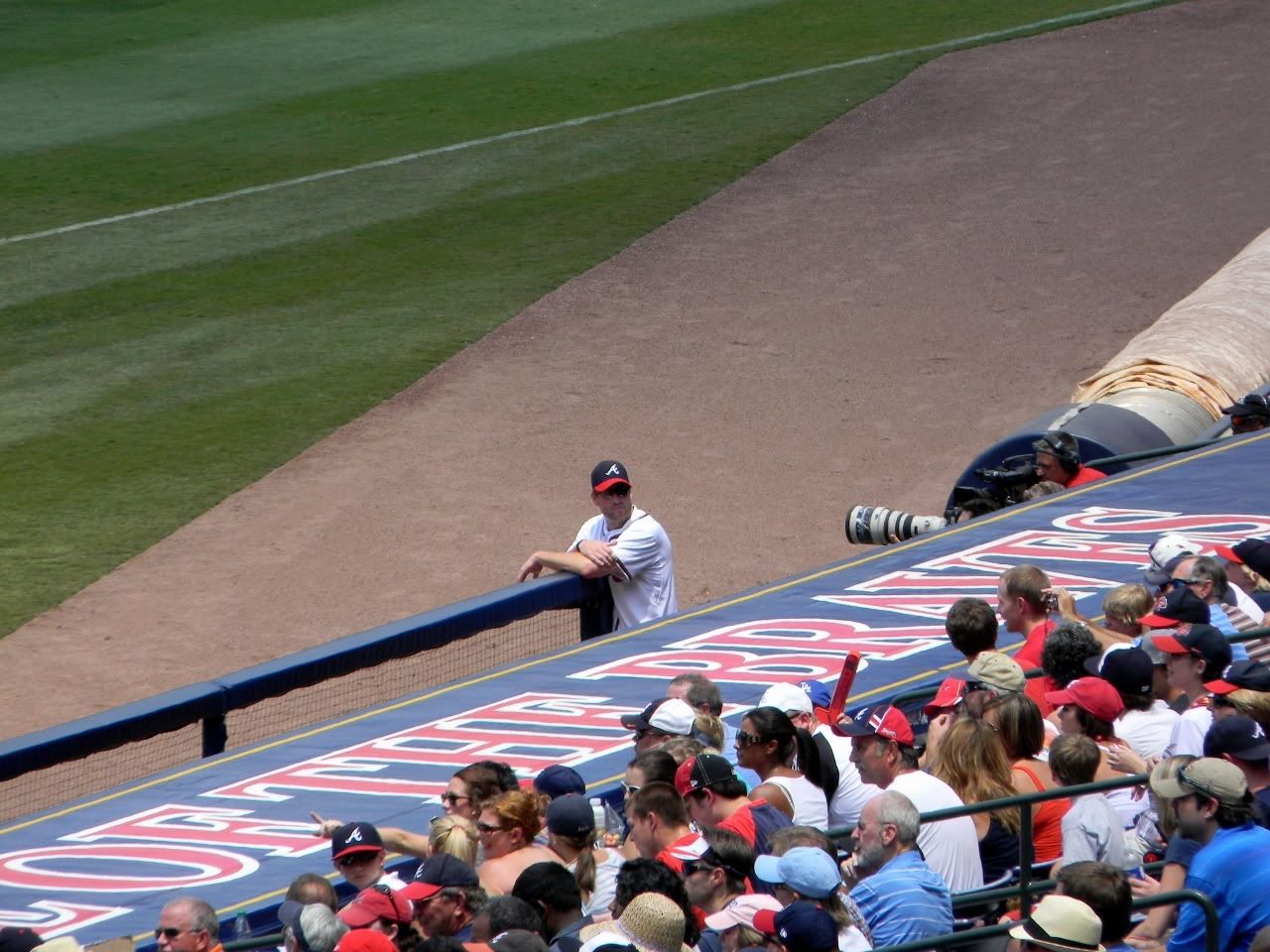 Game's that way, DLowe. ;)
It feels like I've been to a lot of the 2011 home games when Rossy's started...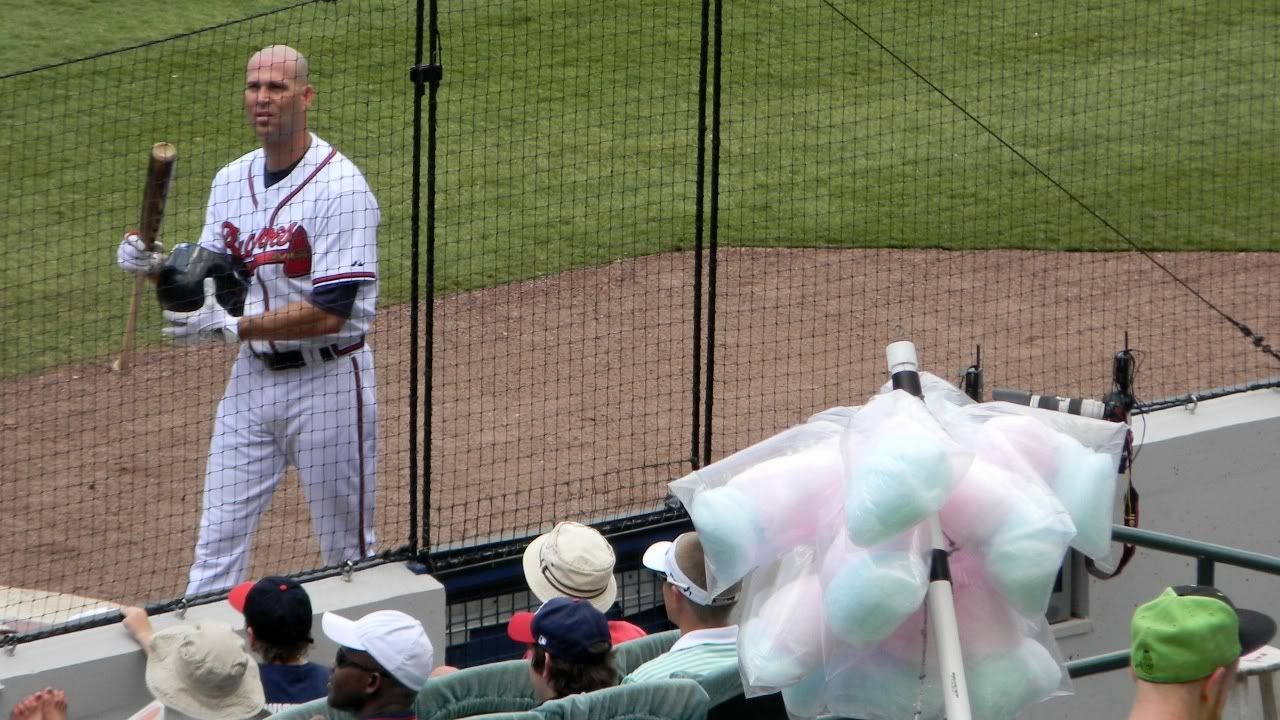 Looking in the direction of his fam. :)
(and yes, I cropped this to keep in Cotton Candy Ginger!)
Even Eddie was in the downstairs. Why are they hiding down there every day? Too many fans yelling at them? Some of the fans never stop, even after ushers and security guards pull them off the rail. Seriously, y'all. The guys are at work. Leave them alone. They can't sign stuff. If they want to talk to you they'll talk. :p
Freddie Freeman is good at baseball.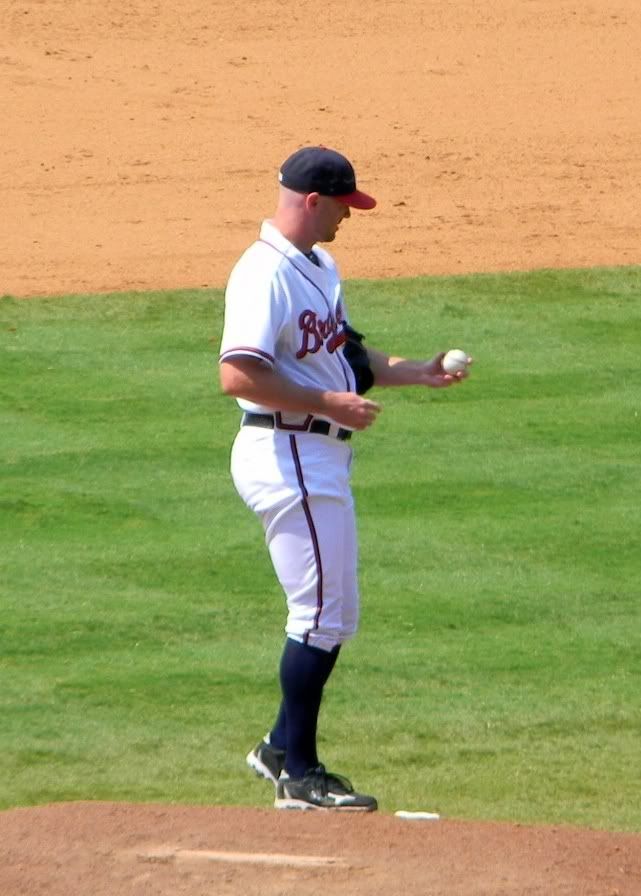 "Ready to break the sound barrier, buddy?"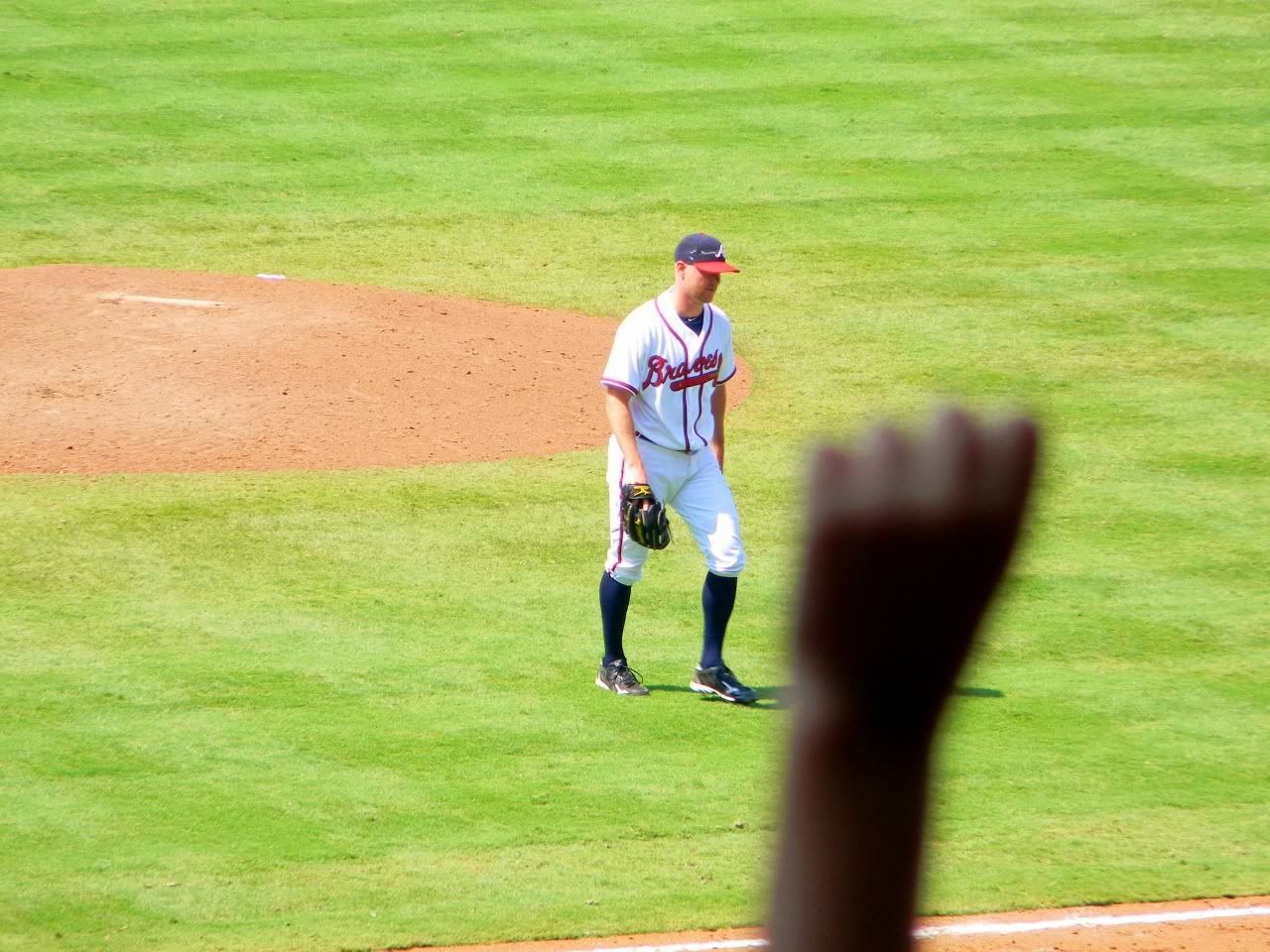 He's getting to be quite popular. :)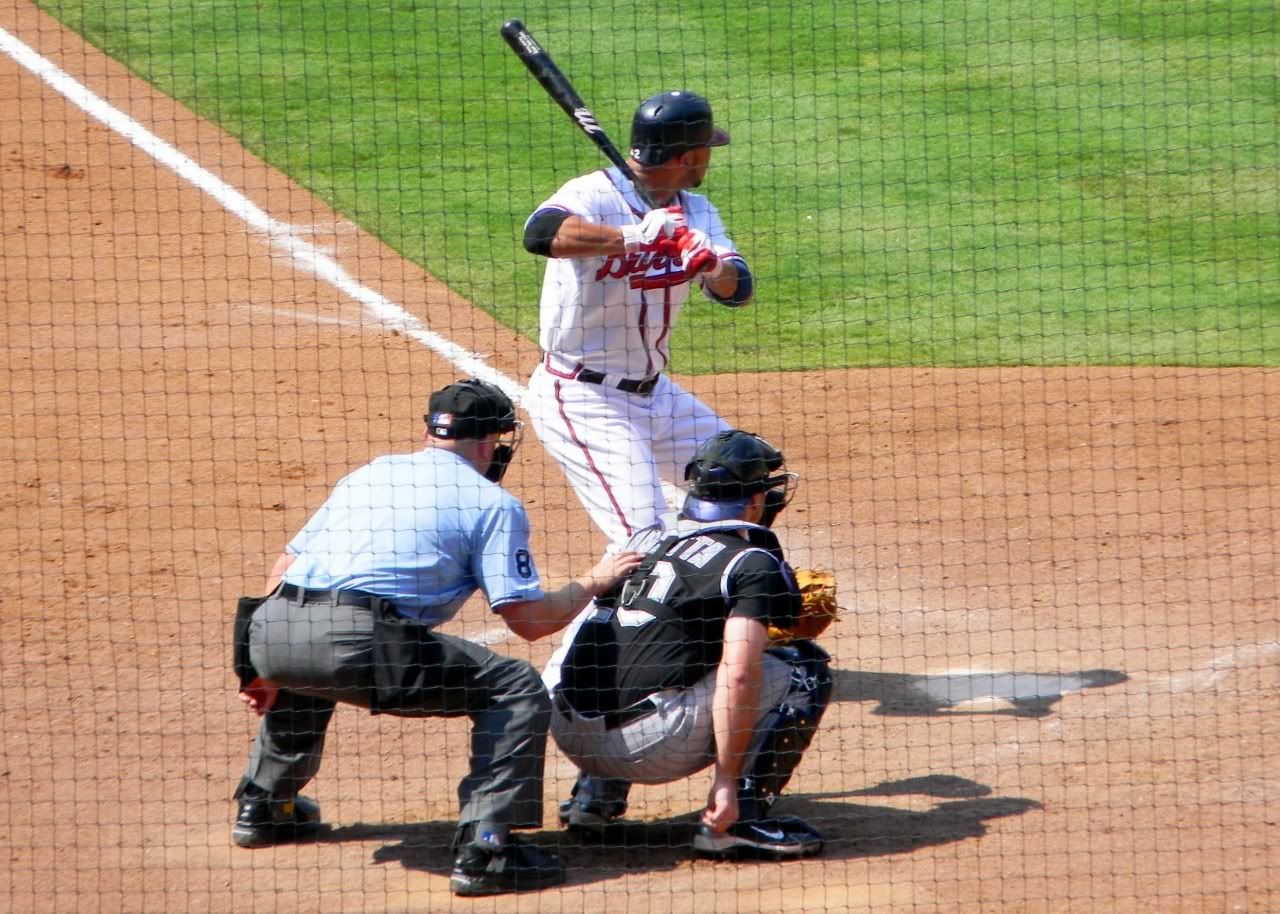 Get it, Gonzo!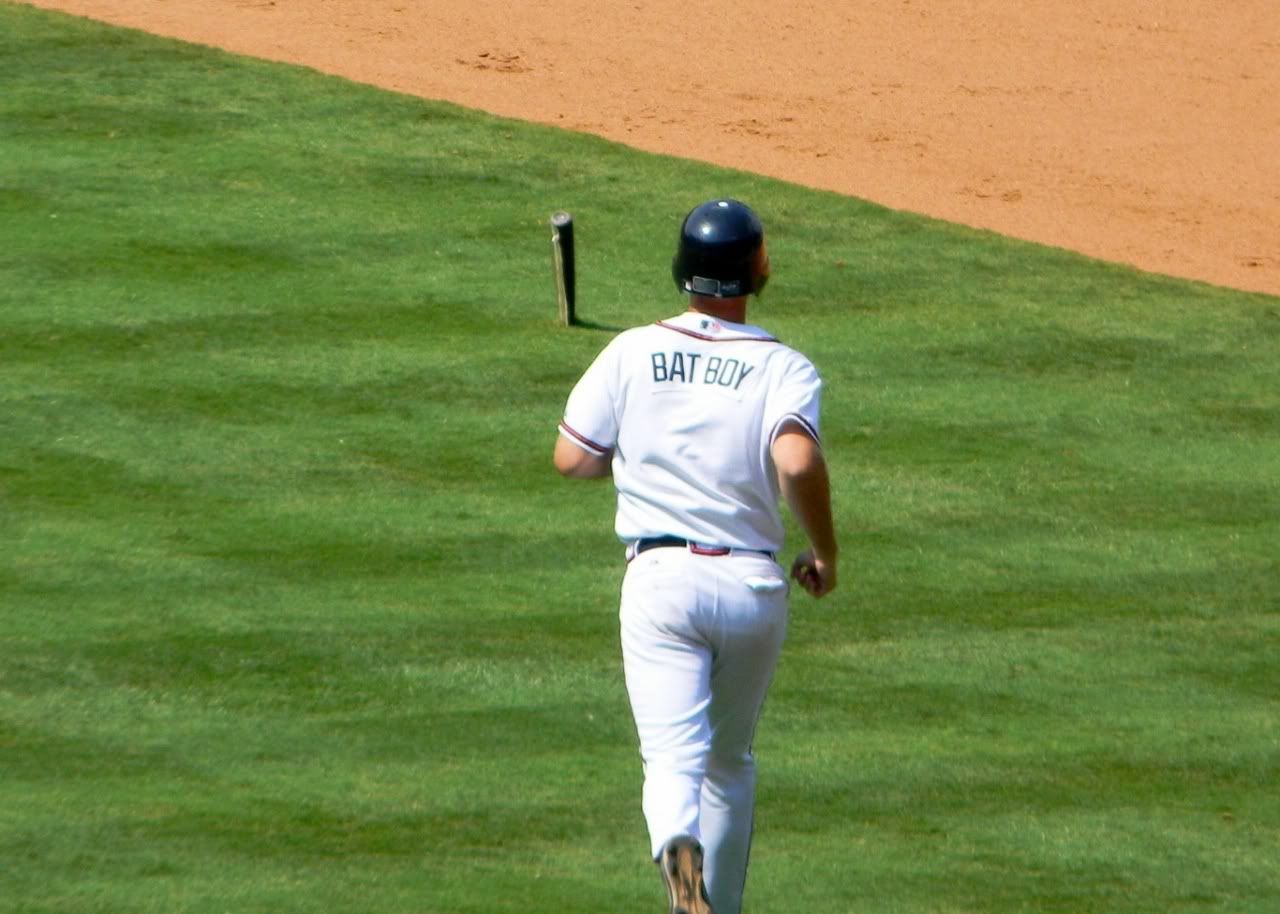 Freddie's shattered bat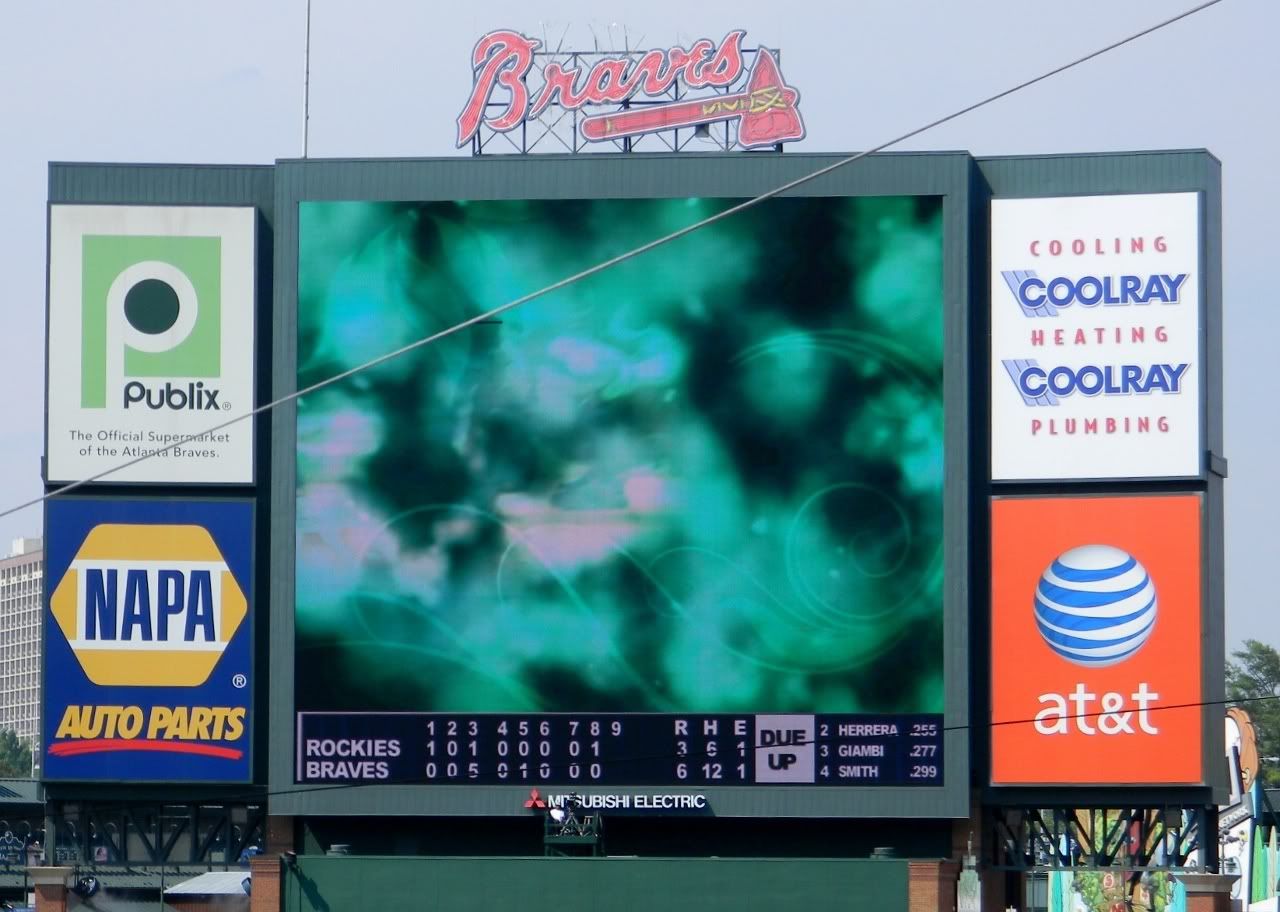 I seriously don't understand this. Doesn't seem like his personality, isn't intimidating, isn't closer-y at all. I'm sure someone put a lot of work into it, but it just doesn't seem right. Am I wrong? Did he choose teal swirly vines and lotus leaves?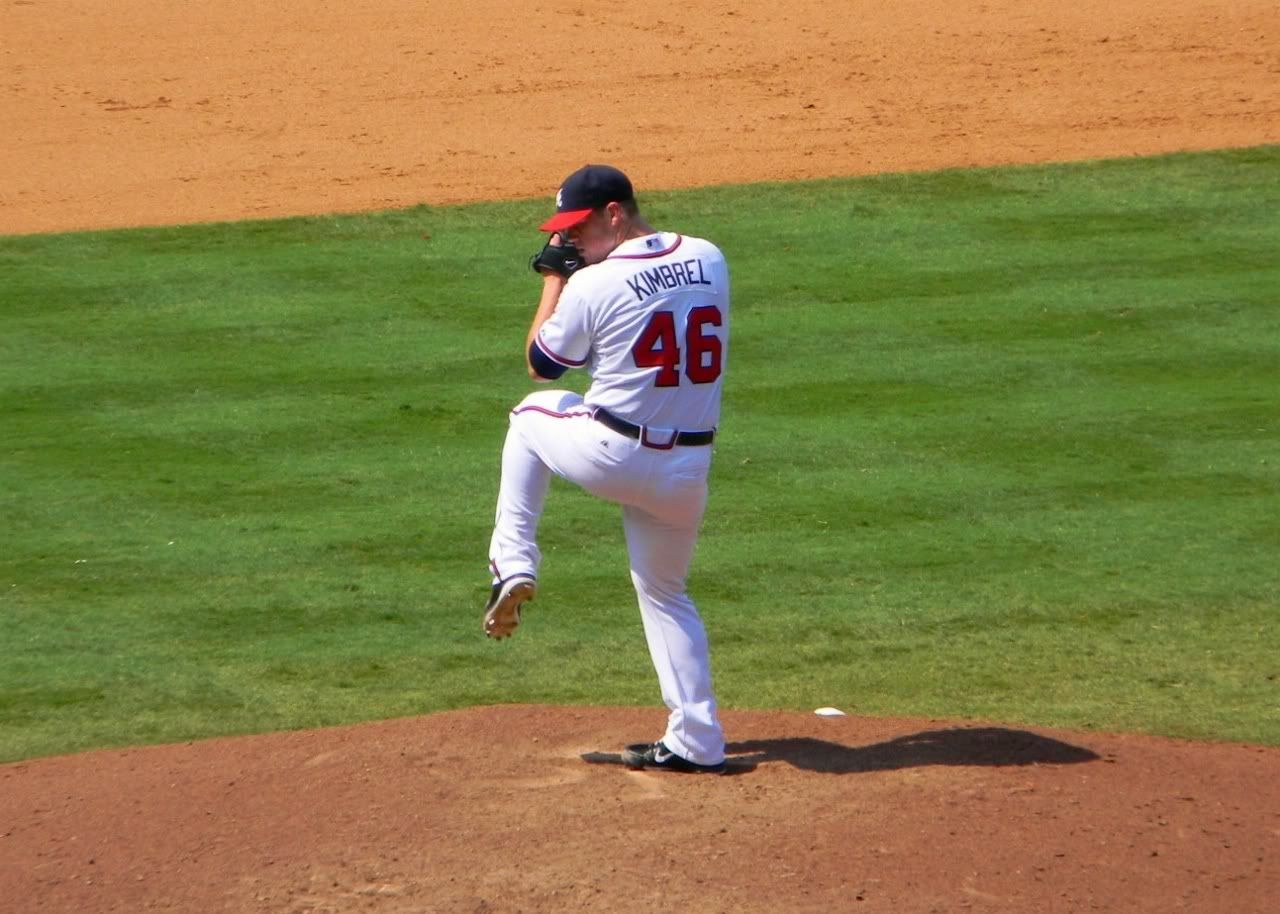 warming up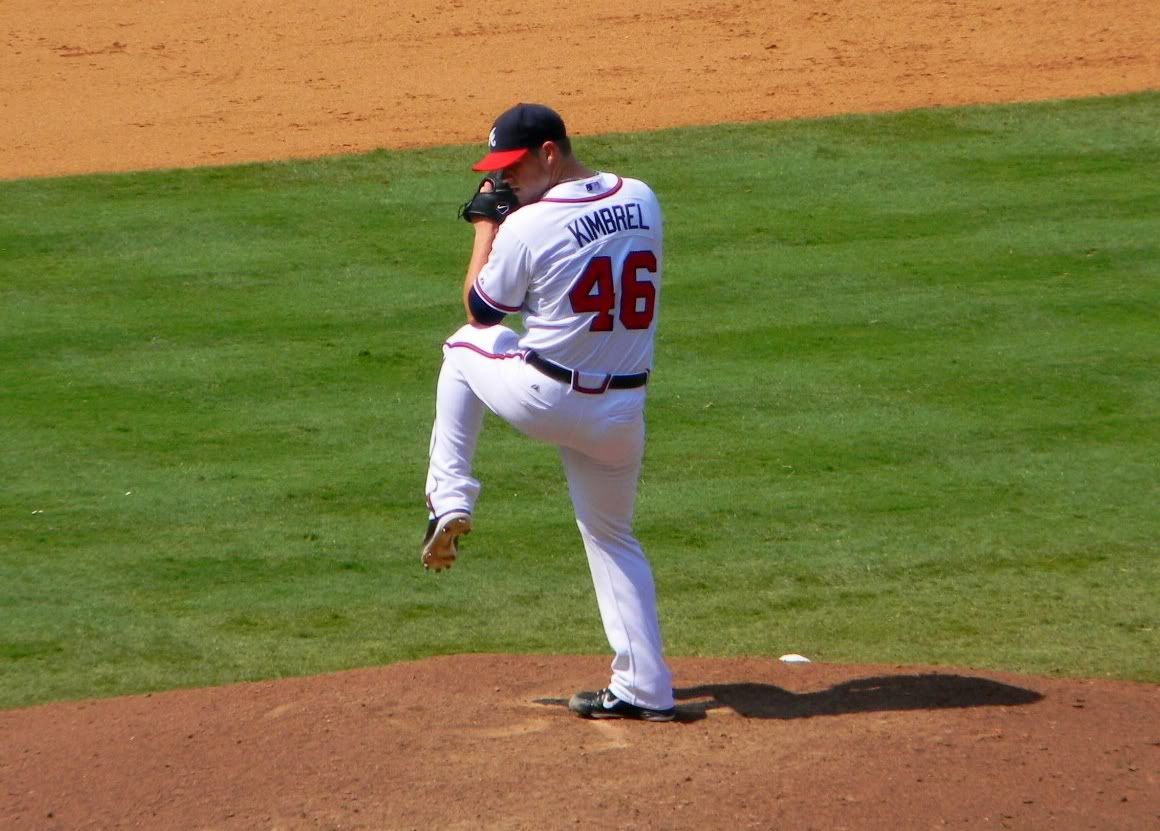 slightly different angle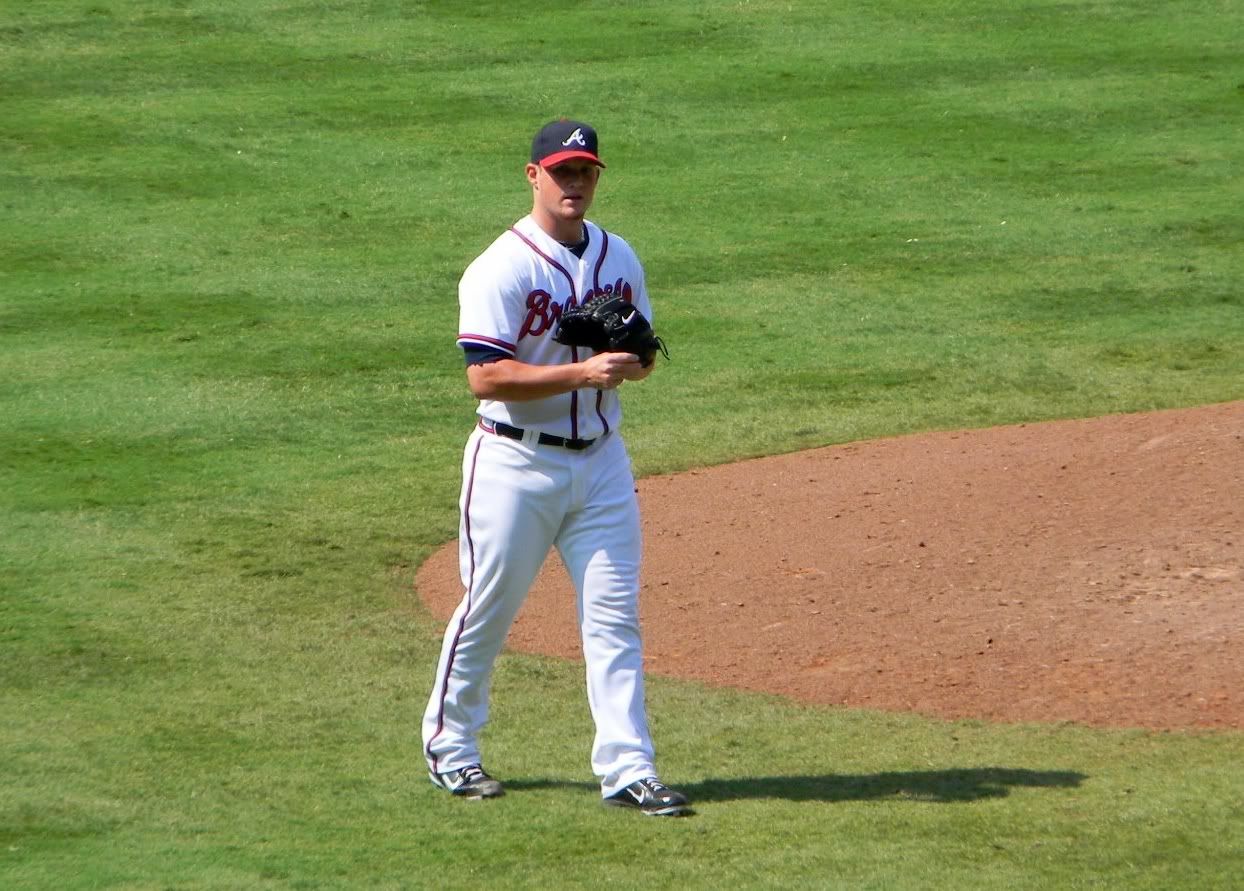 okay, here we go!
The stare-in is shorter than it used to be (I still love it), but Emily thinks his arm angle is hilarious. "It sticks out too far! It's like a bird wing!" ...It does stick out more than it used to. It used to just dangle. :) Oh well, I'm sure he's not thinking about it at all. Whatever he's doing, it's obviously working!
Just a couple more pitches...
I swear this is a different picture. :D
End of game hugs!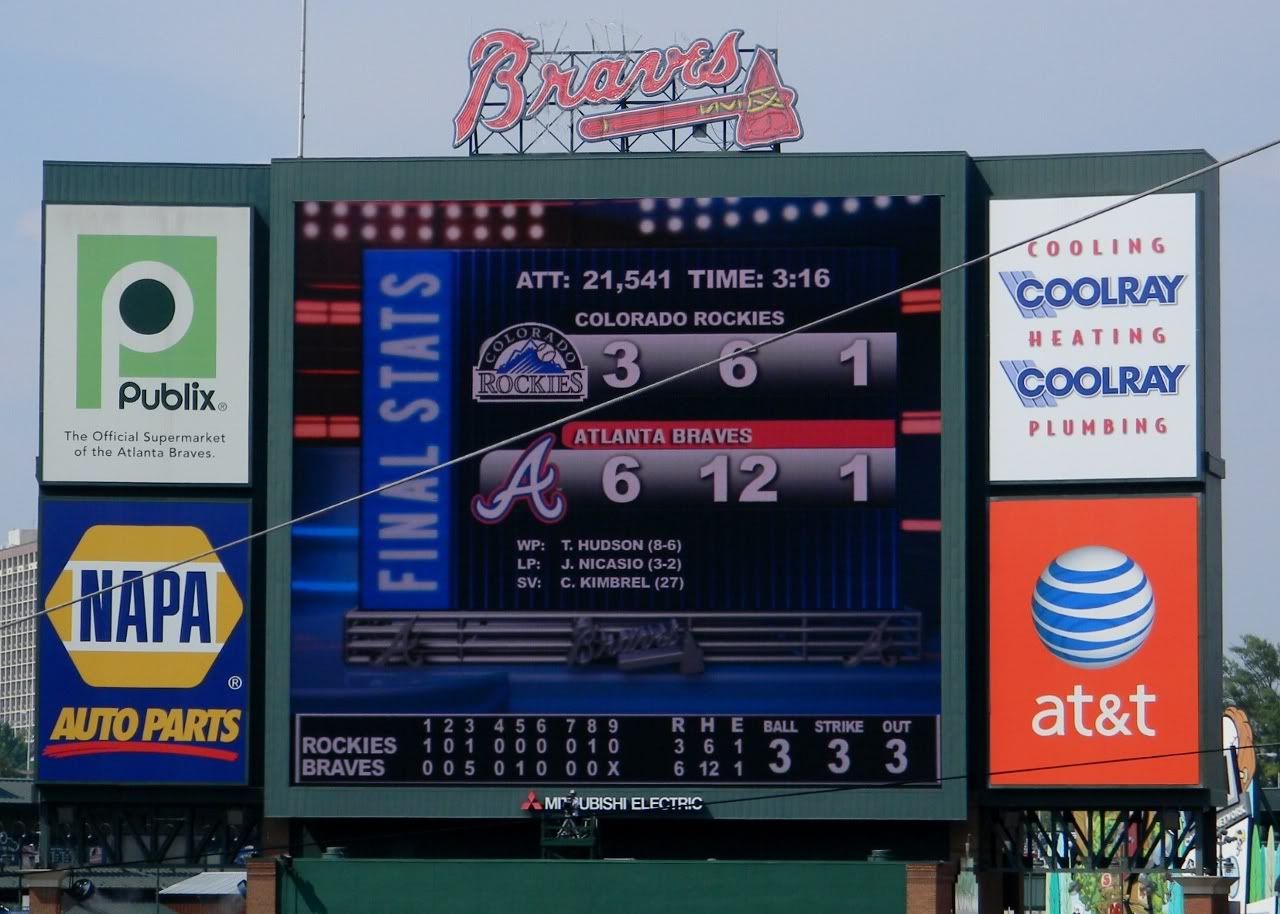 Braves win! 27 saves!
Full album here.
Way to go, Kimmeh! ❤