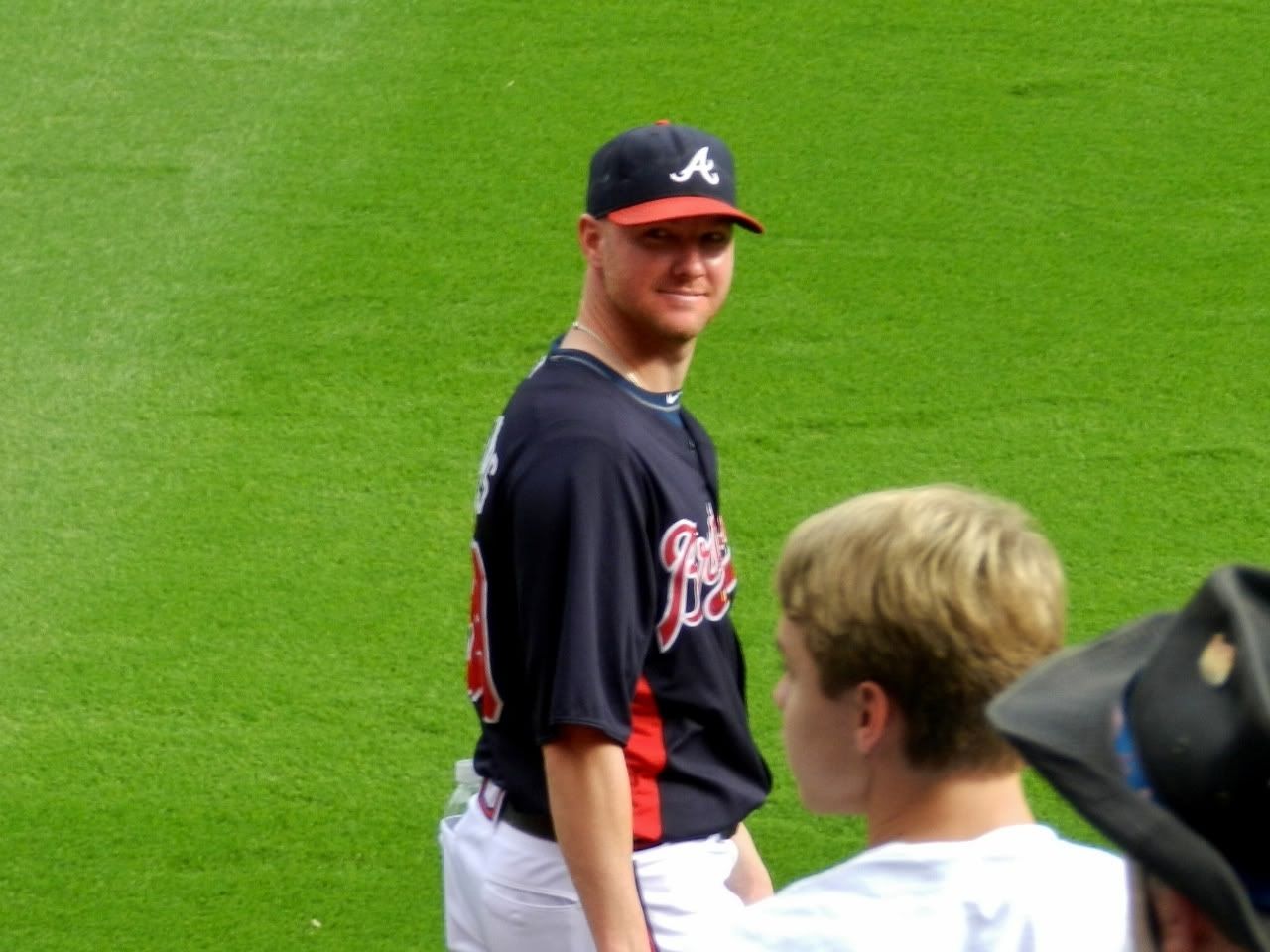 Is this not one of the cutest Jonny faces you've ever seen?!
Second game in a row with blog reader Kolbi, and she got us some embarrassingly close seats to the bullpen. I mean, CLOSE. When I sit there it's super-rare that I take pictures of things happening in the bullpen. They can see me! It's just weird.
Not only did Kolbi not have a problem with the seats, but she took a few pictures with her phone. Look how close we were, y'all.
Oh hey, Mike. Nice pose, EO.
Pretty sure they can hear us talking. Hmm.
Now I know some people buy season tickets here, or share season tickets. I can't imagine sitting here all year. I mean, y'all know I love my boys... and my friends and I did sit near the bullpen more than anywhere else this year, but... hmm. How do I word this... I don't have a problem talking to them one-on-one (they're just people!) but during games, I don't want to bother them. They're working. And it aggravates me to see people yelling into the dugout or bullpen, trying to chat them up while the games are going on. (Kinda like the grown men yelling for baseballs or the tube tops bouncing for attention down on the wall during batting practice.)
As one of my cousins said a few months ago, she believes the guys are celebrities almost as much as they are athletes. It's okay to take pictures of them - especially when they're doing cute things like wrestling - and it's okay to talk to them if they talk to you.
Personally, I'm on the introvert/extrovert borderline. I can carry on conversations with almost anyone but I don't always initiate them. I like going out occasionally, love traveling, but I'm a bit of a homebody. Anyway... I like being observant. :) So here are some pictures, with my observations / opinions / glee written as captions. Click to enlarge, as usual...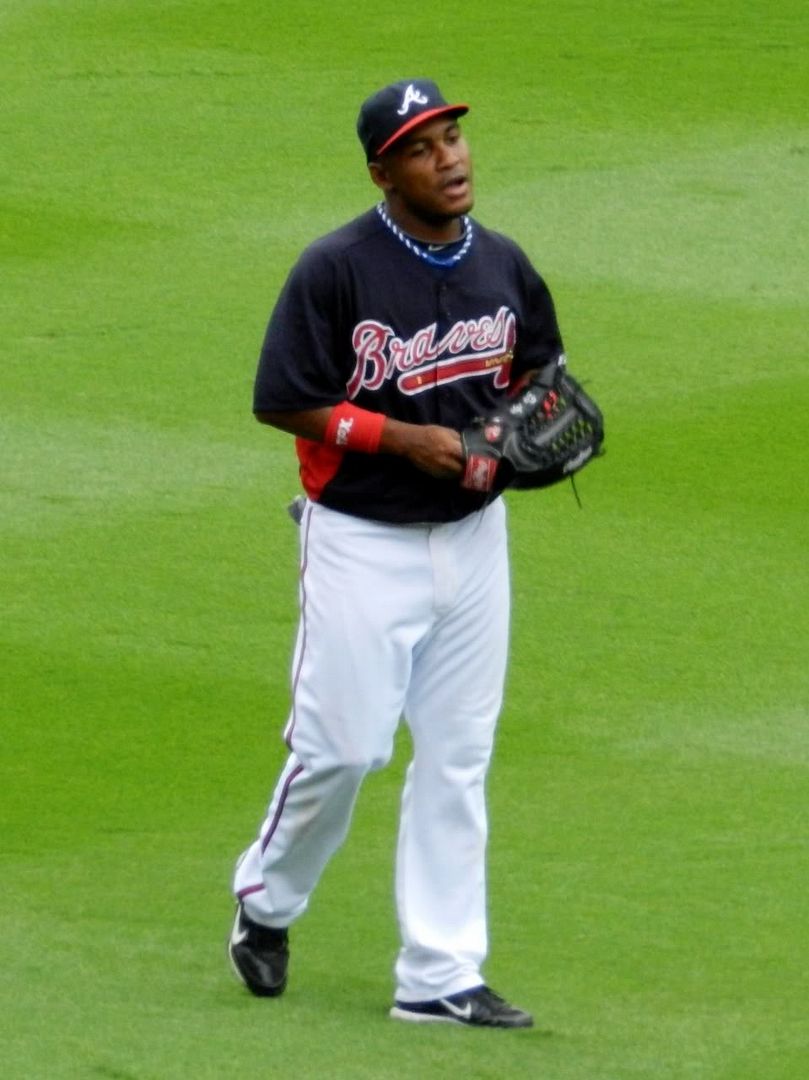 Constanza bopped his head and sang along to some reggaeton
Step in some gum, Huddy? What is this.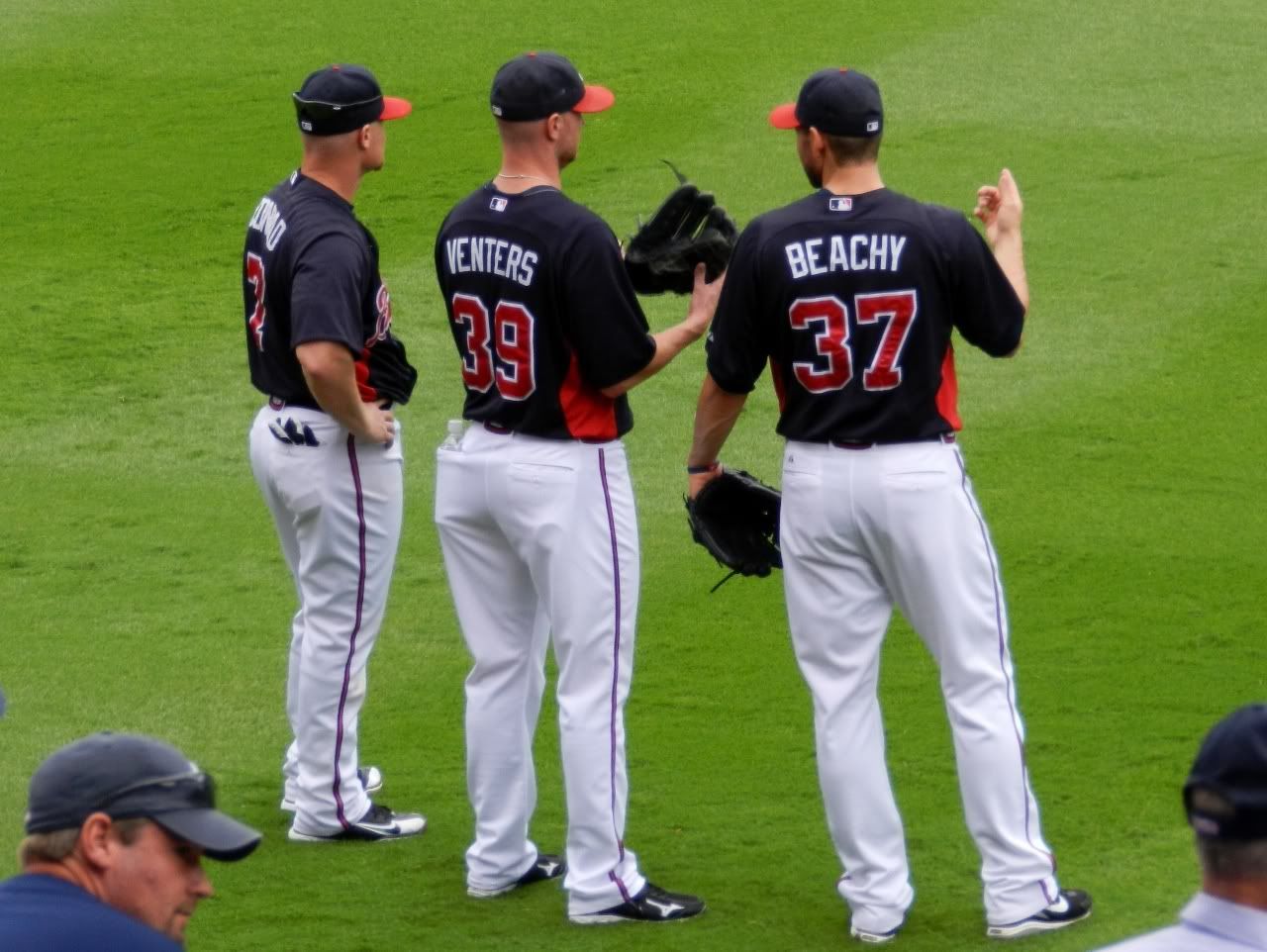 My last BP of the year, loved seeing JV flipping his glove again.
The teef are so glowy, and the socks so awesome.
I'm really gonna miss Kimmie's BP poses.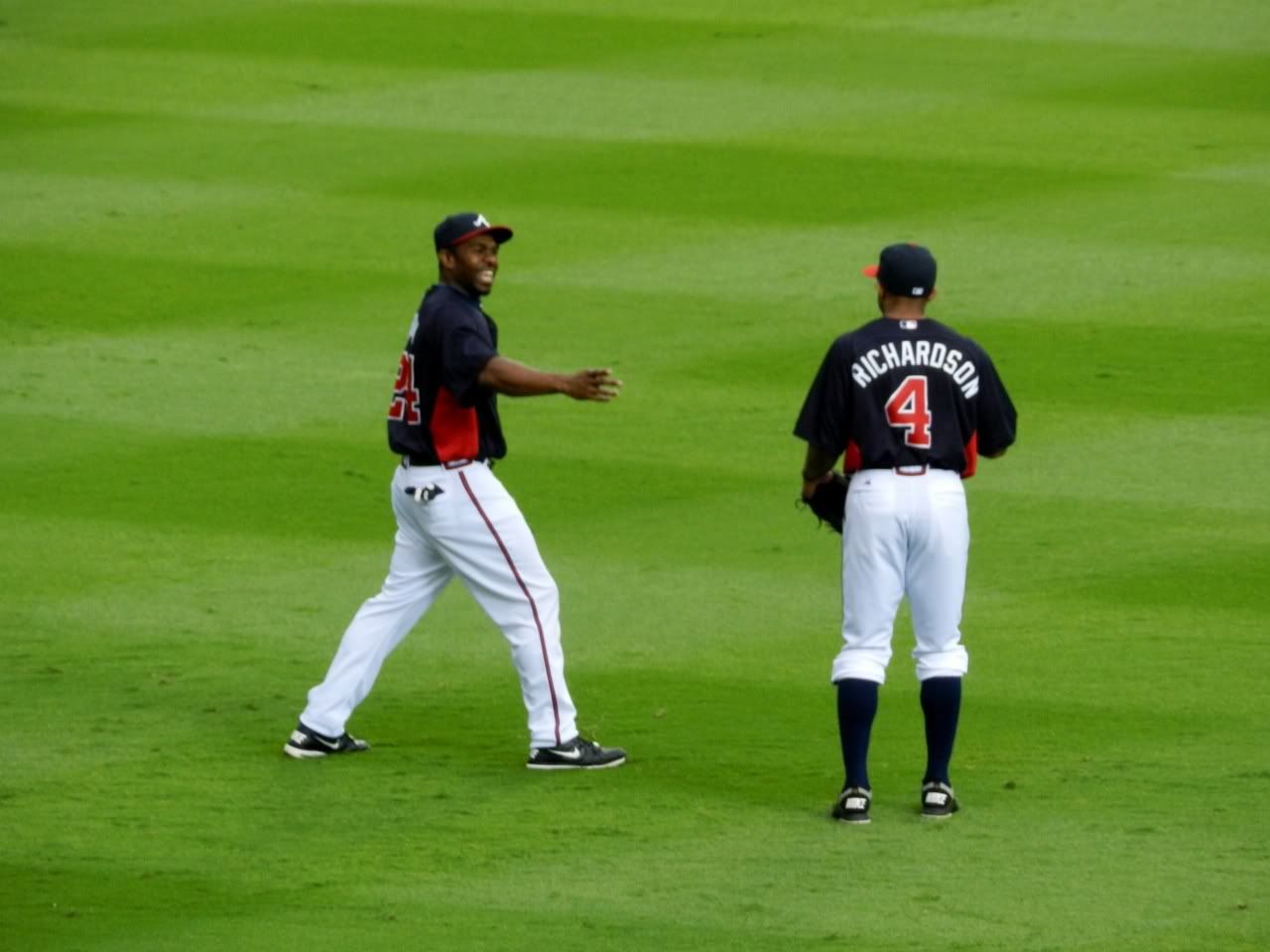 So smiley :)
Oh, he's still modeling. More pictures, yes? Yes.
EO might be onto me... ha!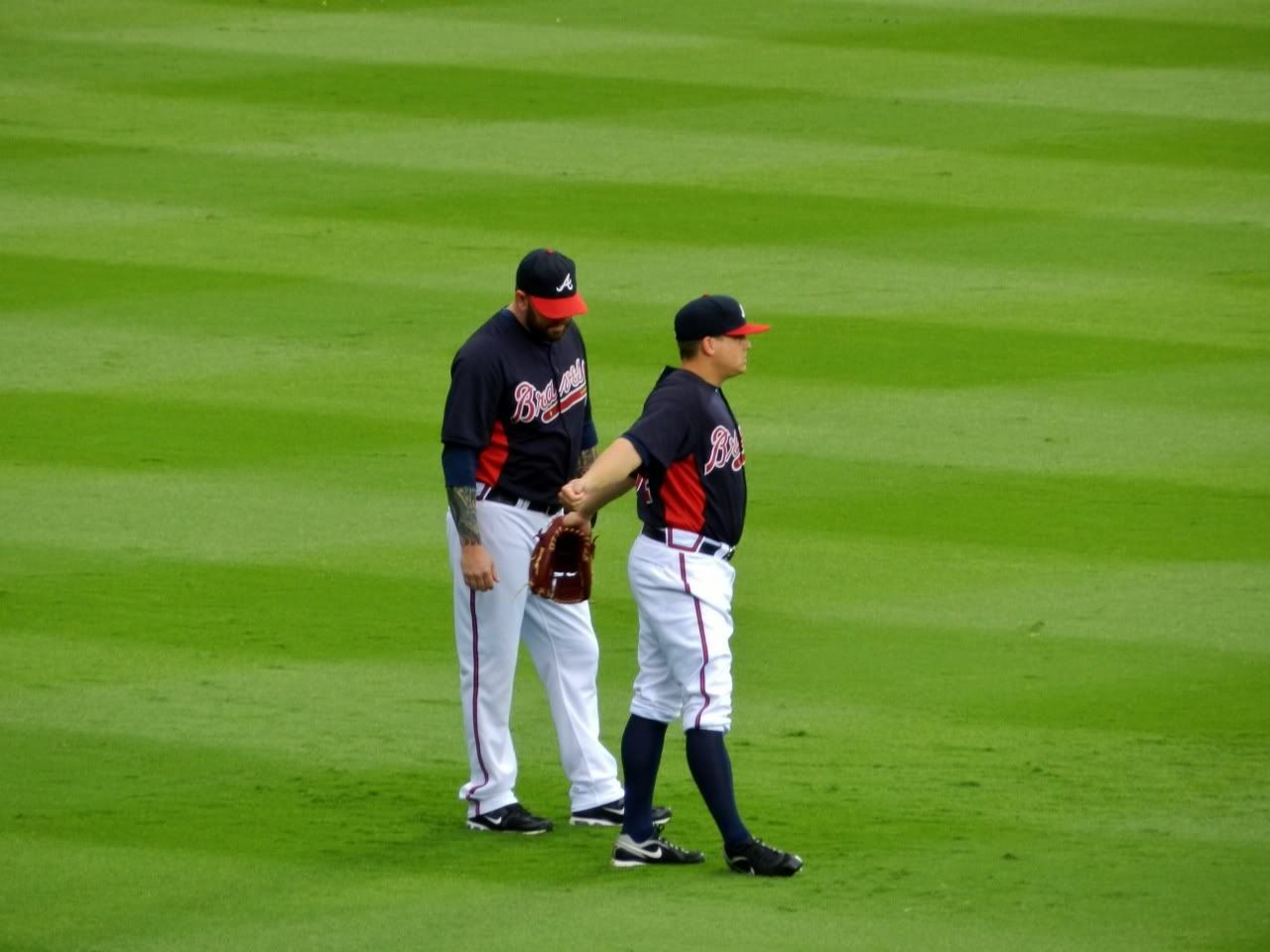 "It looks good. Seriously, it does."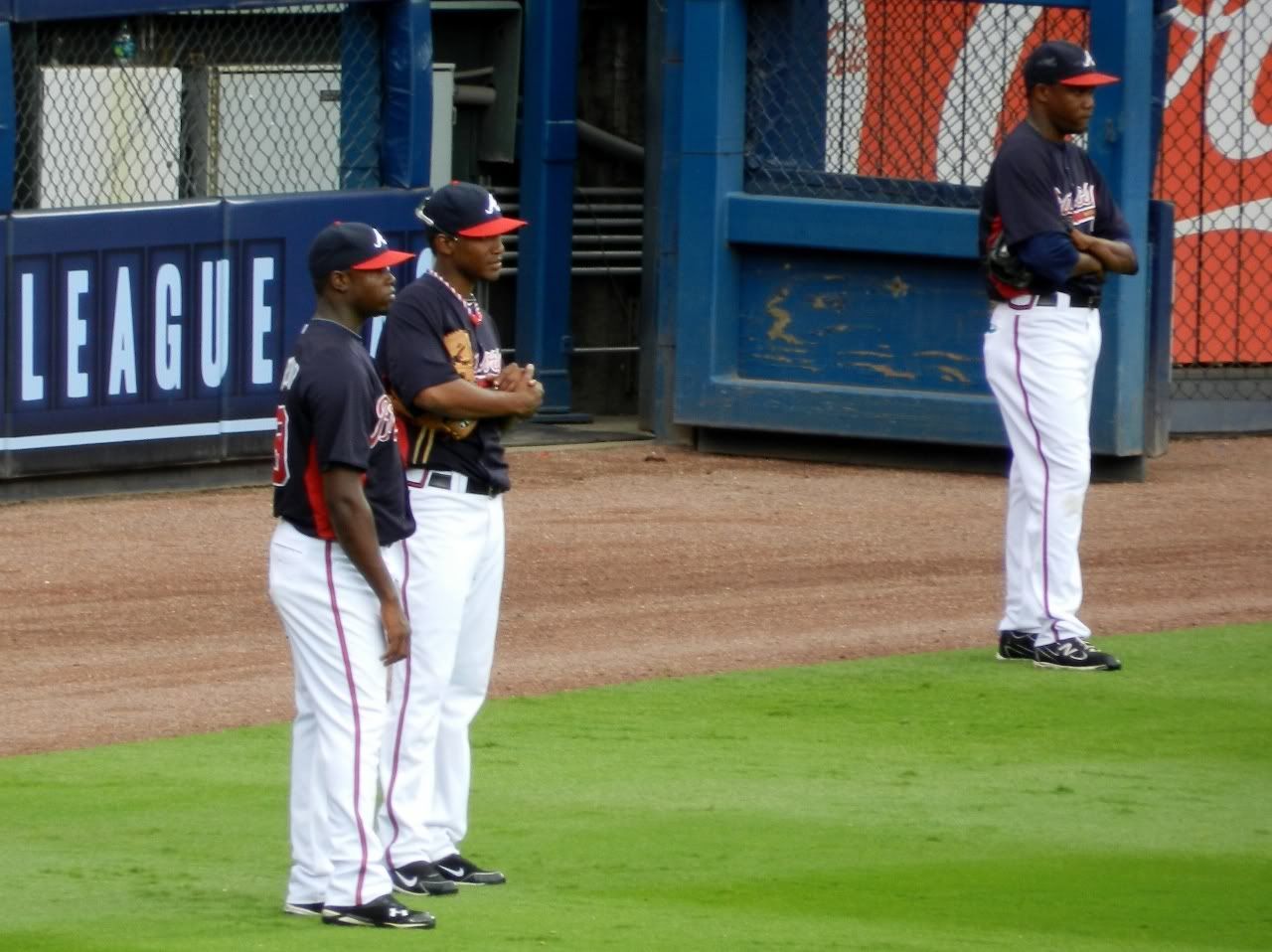 Hey, far away pitchers...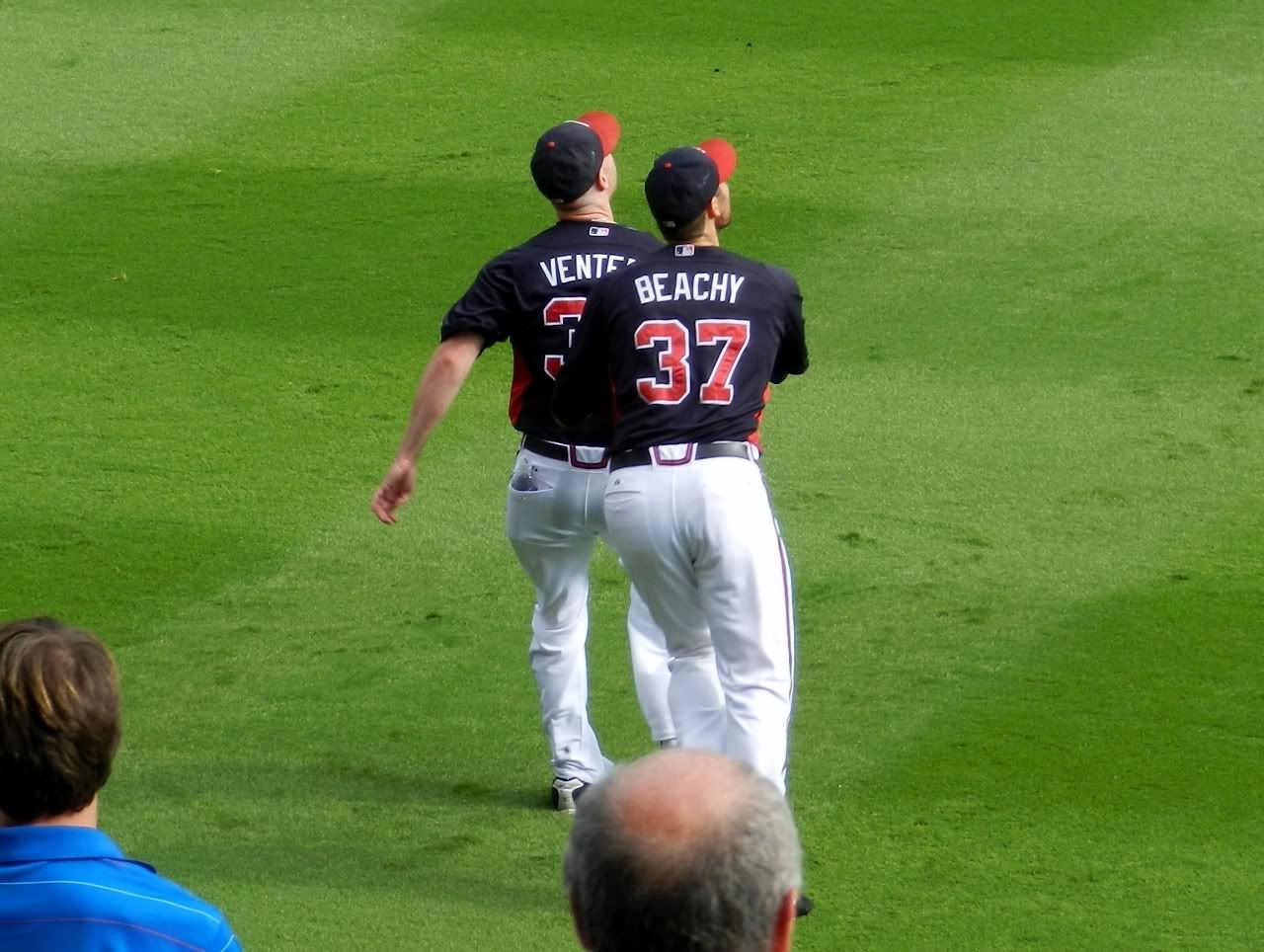 Wrestling!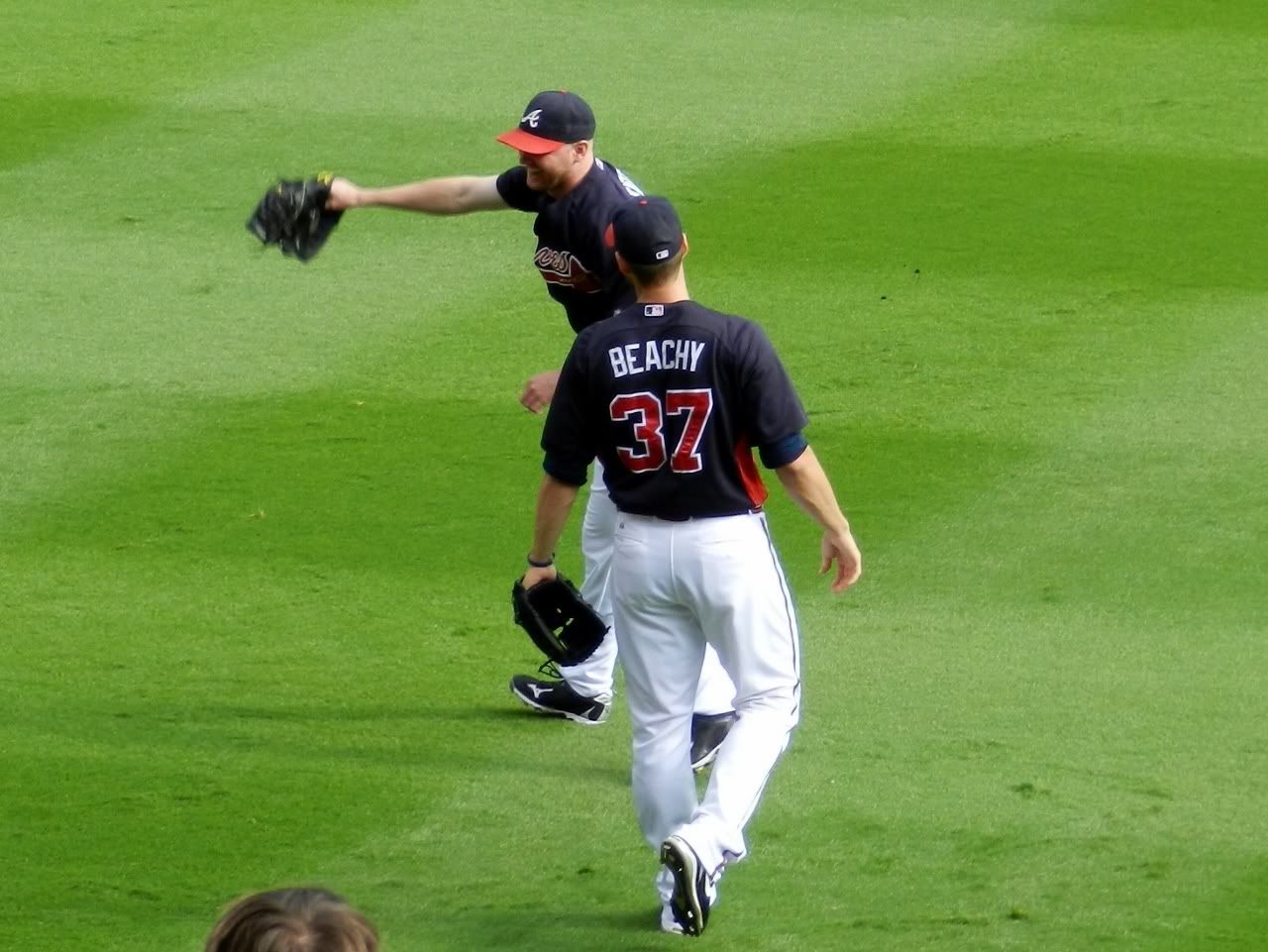 Jonny wins!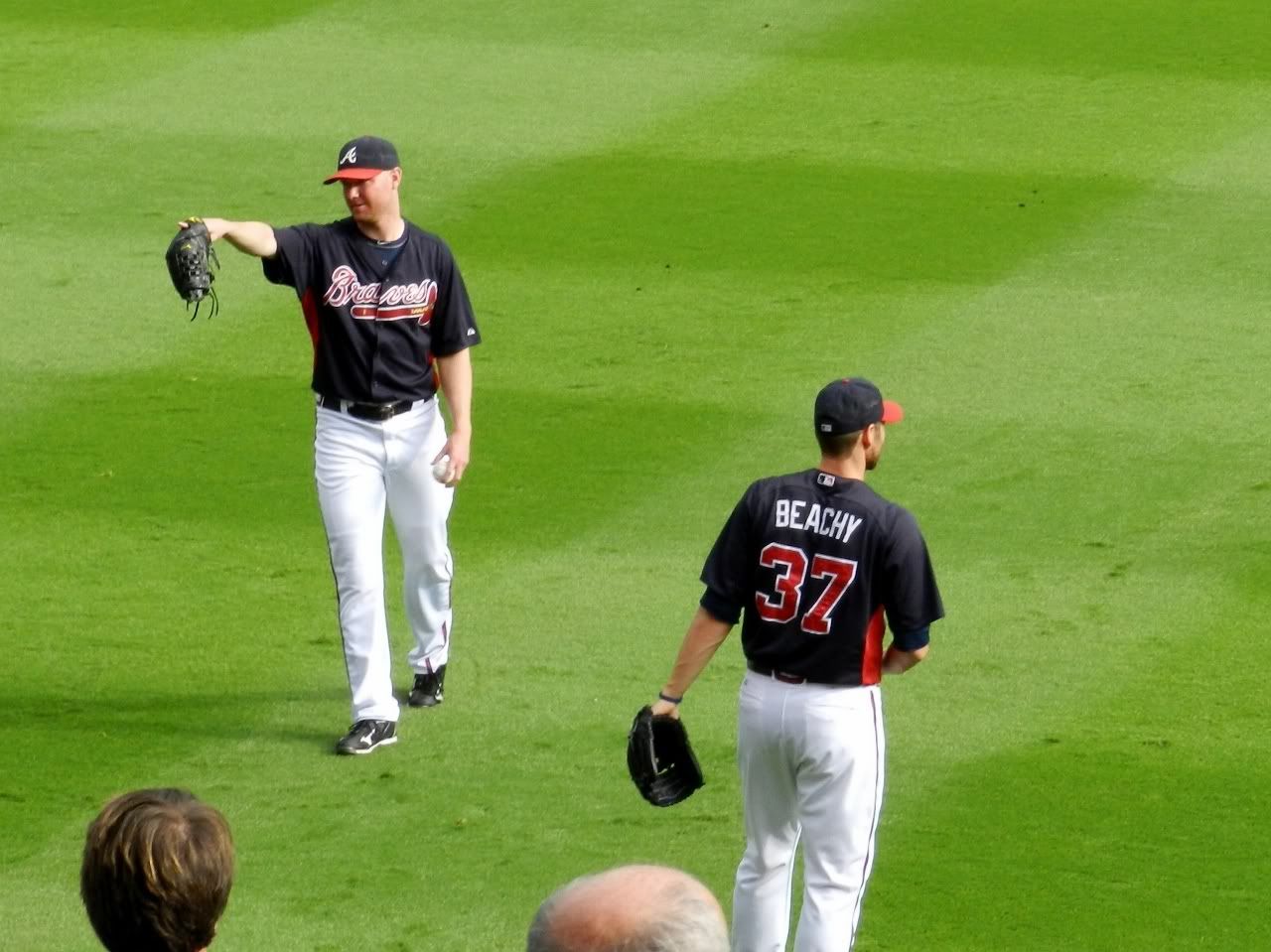 ...and picks out a kid in the stands for the ball. Aww.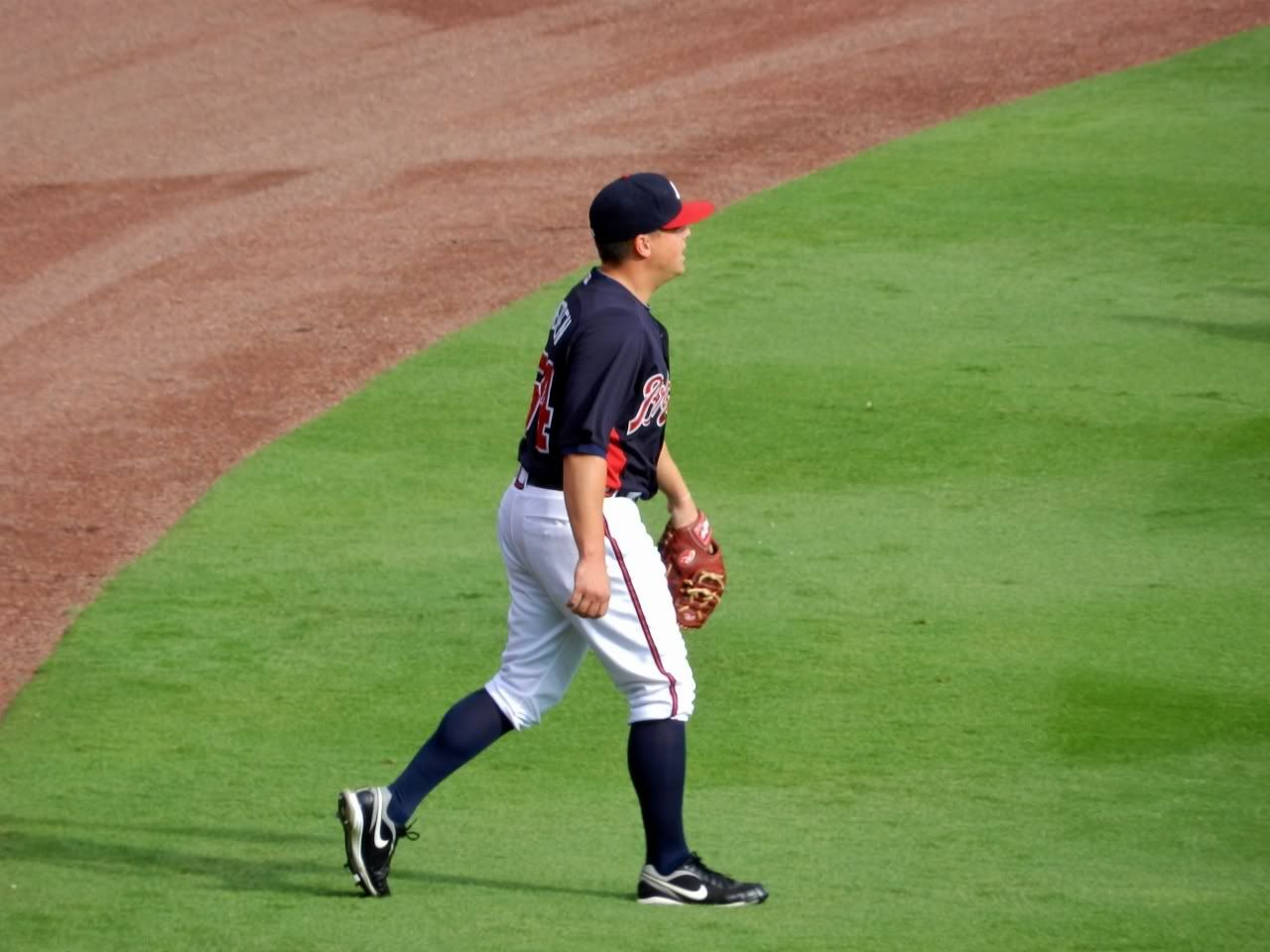 I could see his calves from a million feet away!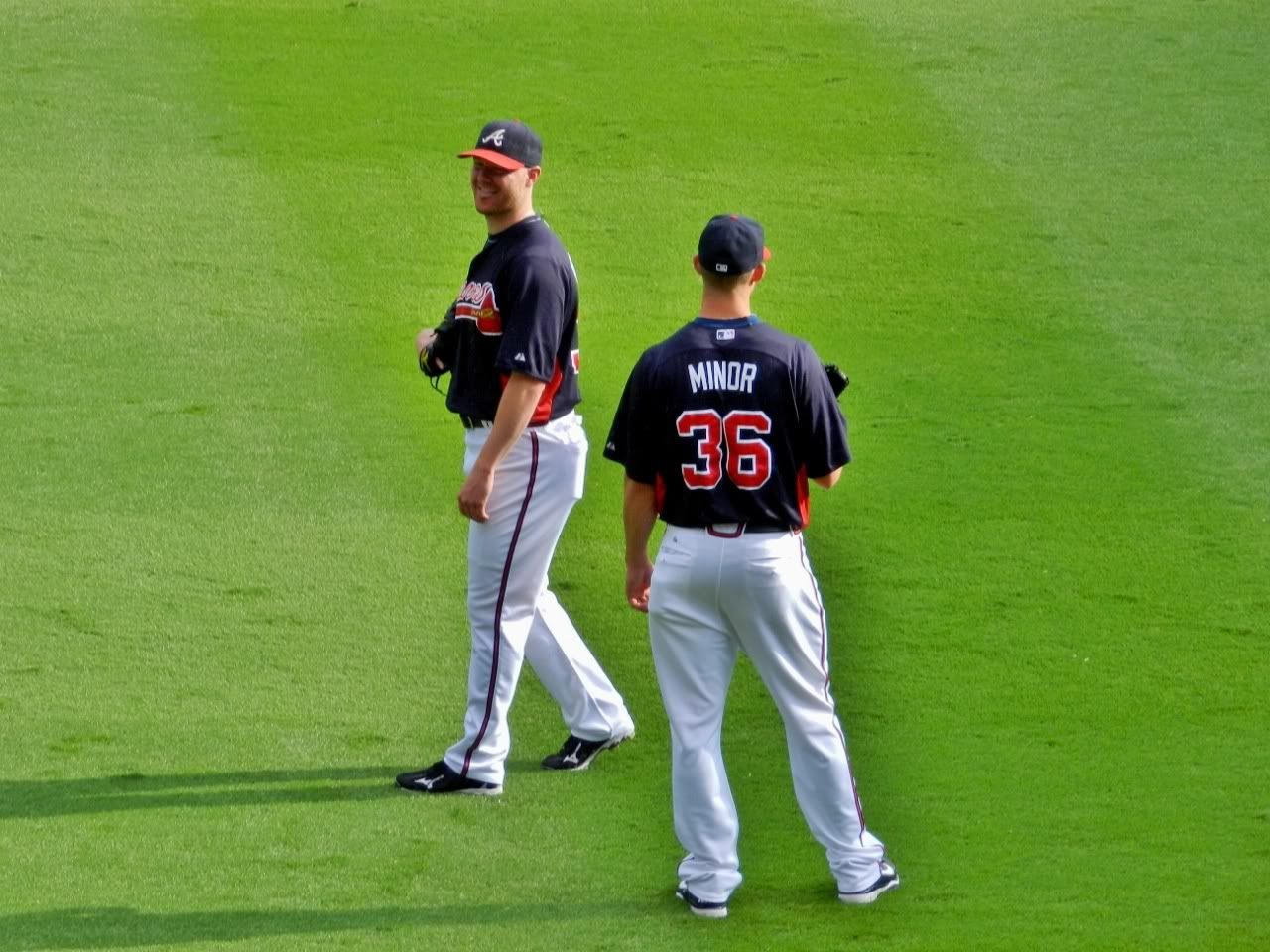 Tongue out? Yep, this might be enough to distract me from MedSocks!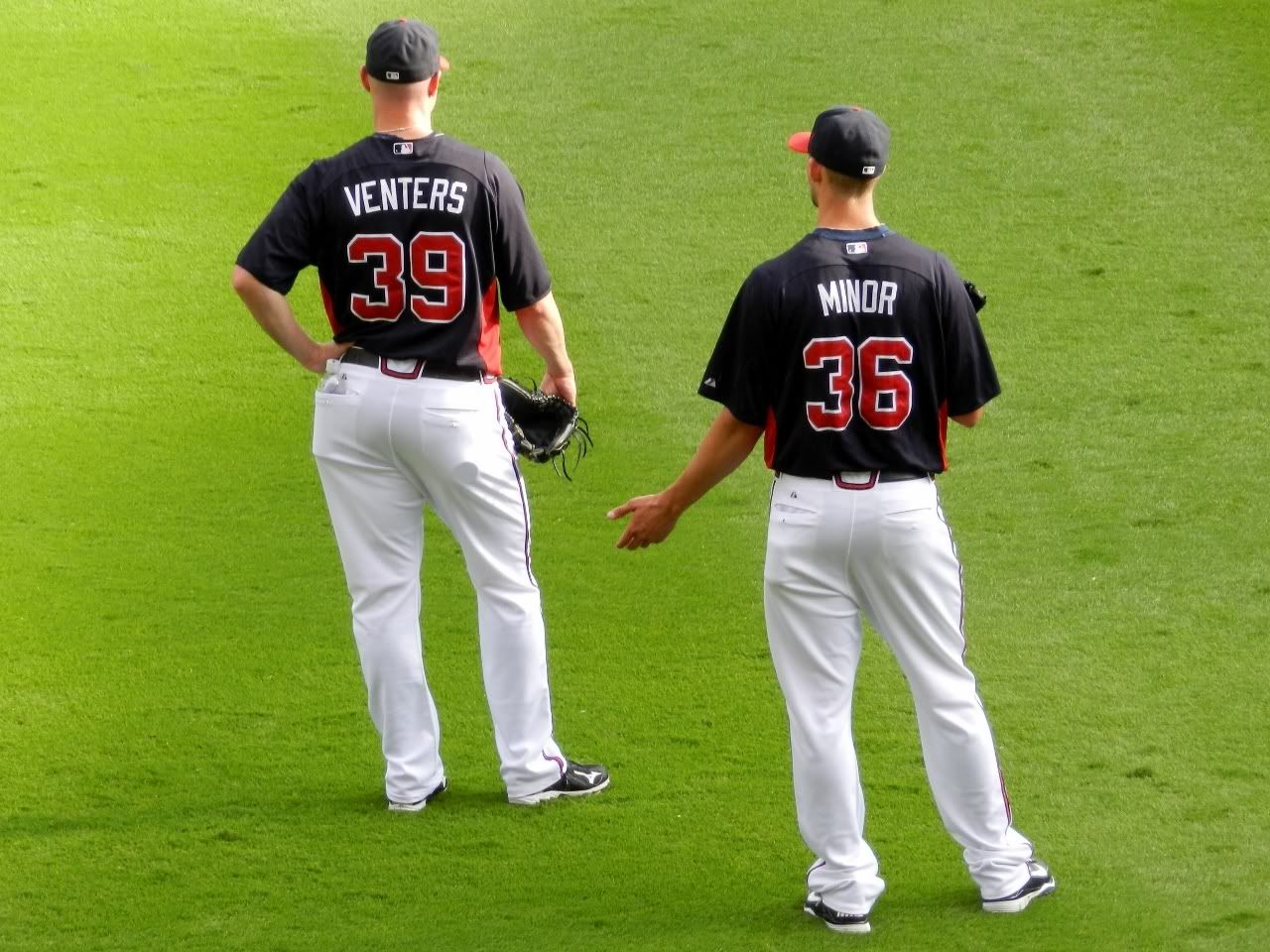 *pat pat*
(...not really)
:(
;)
That's some good company to keep, if we're talking pitching skills.
(I'm sorry, y'all know I love Cliff Lee. Heh.)
BYE BOYS FOR THE LAST TIME THIS SEASON!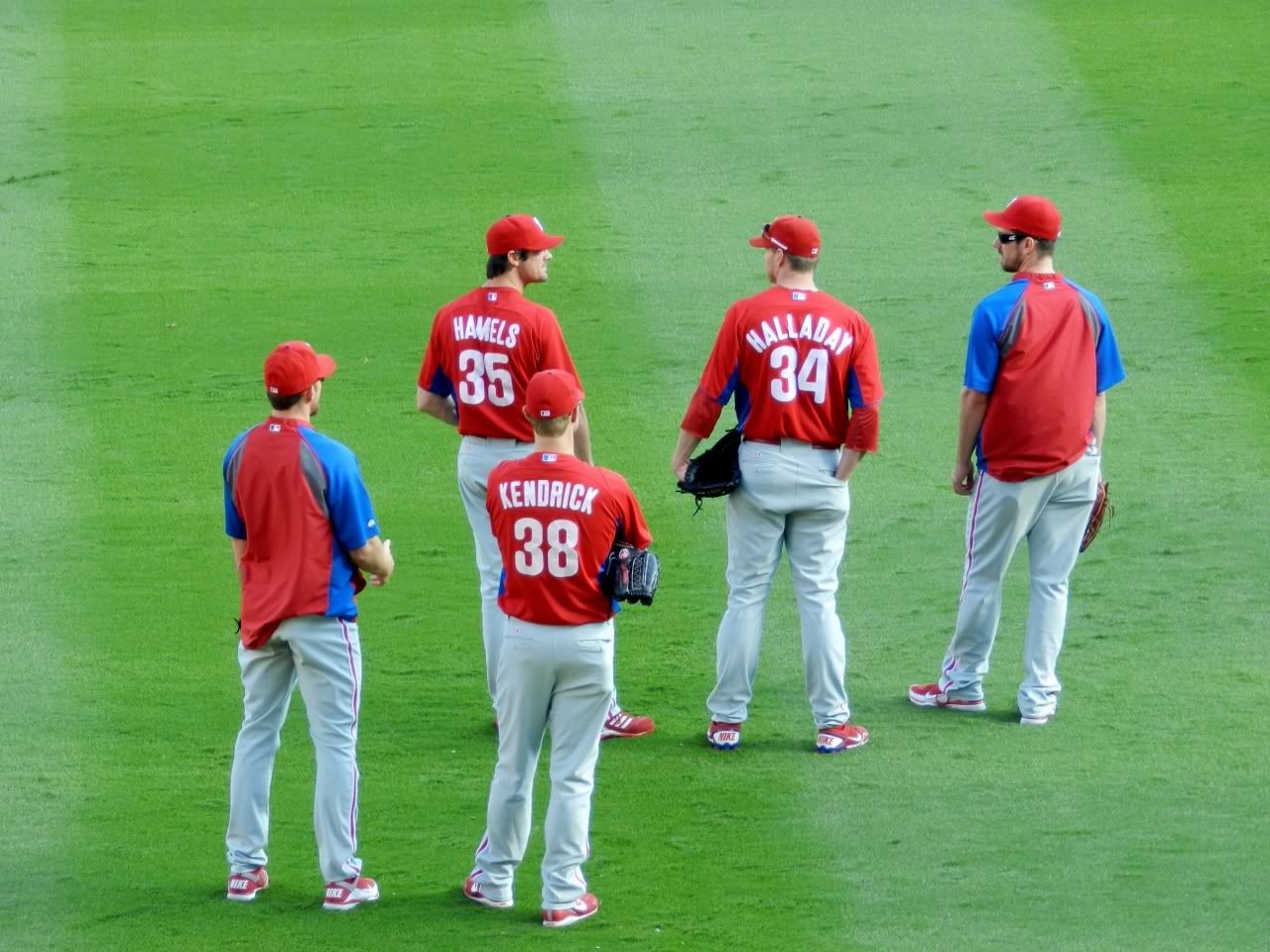 For Alison. :) Also, Mr. Lee? I have no idea how you can see the girls with shades that dark. ;)
Fraternizing!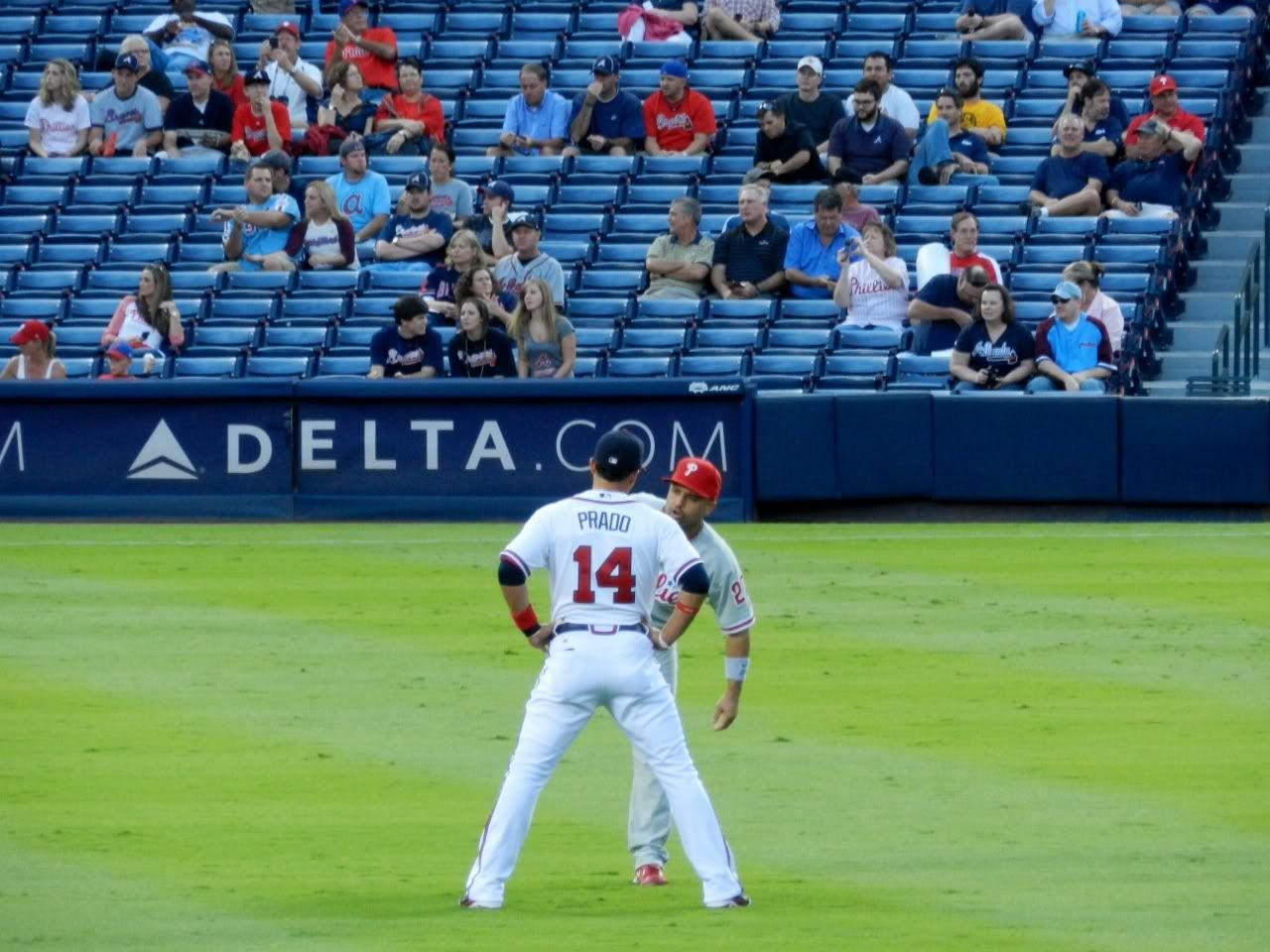 FRATERNIZING!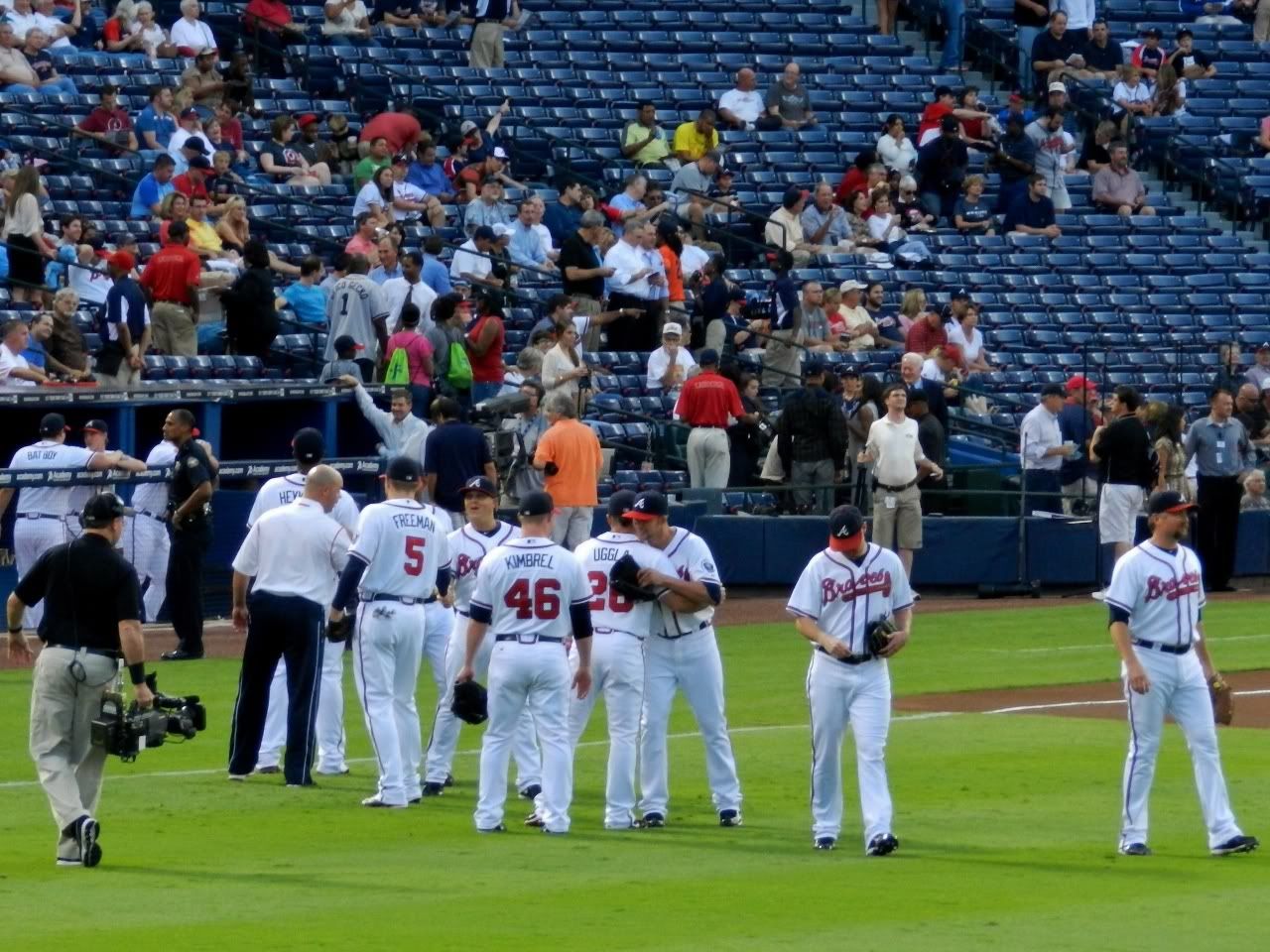 Mike gettin some Huggla
GO DLOWE! Some of us never stopped cheering...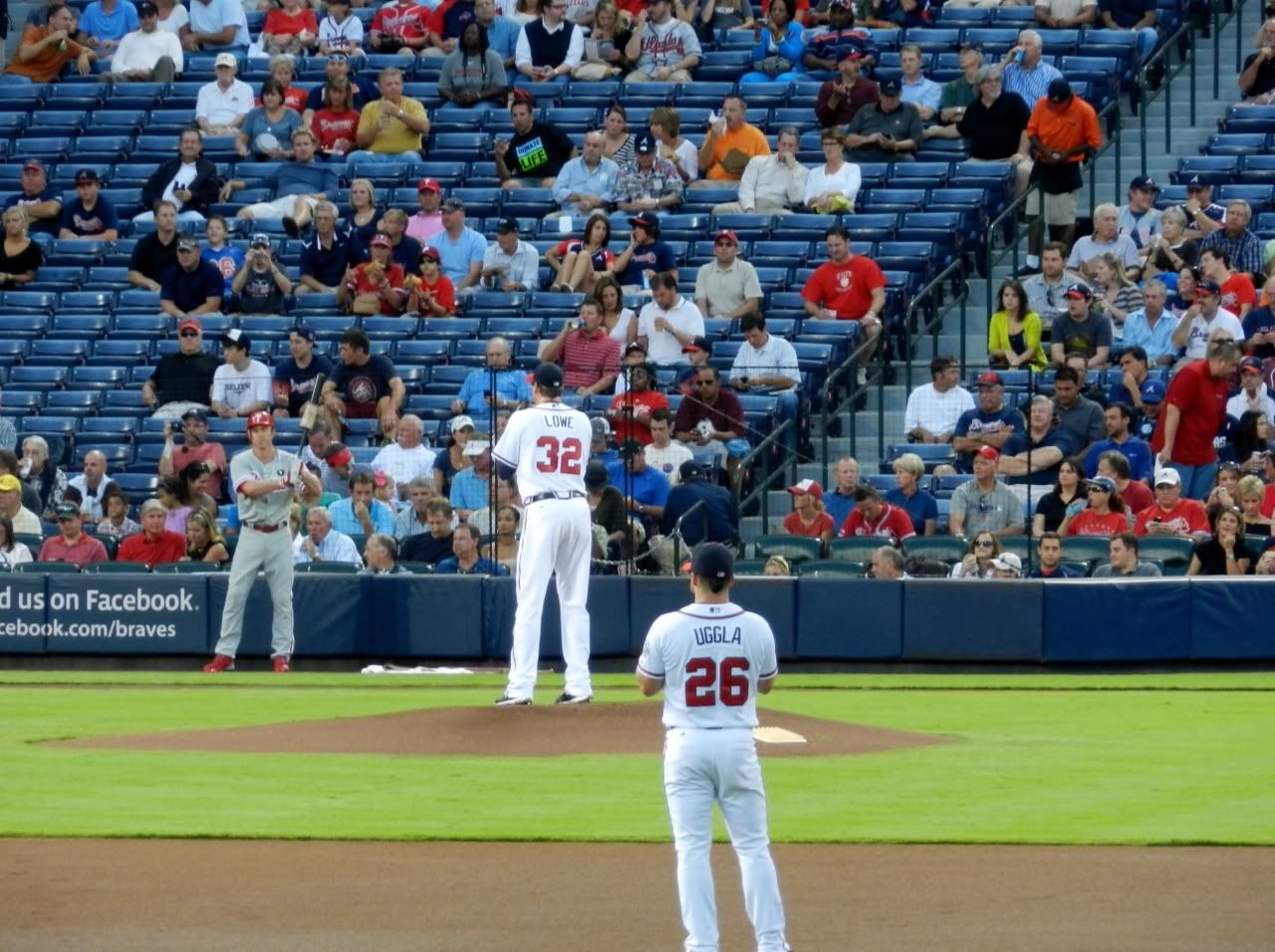 This just hasn't been his year, though.
They don't always show this - I wish they would.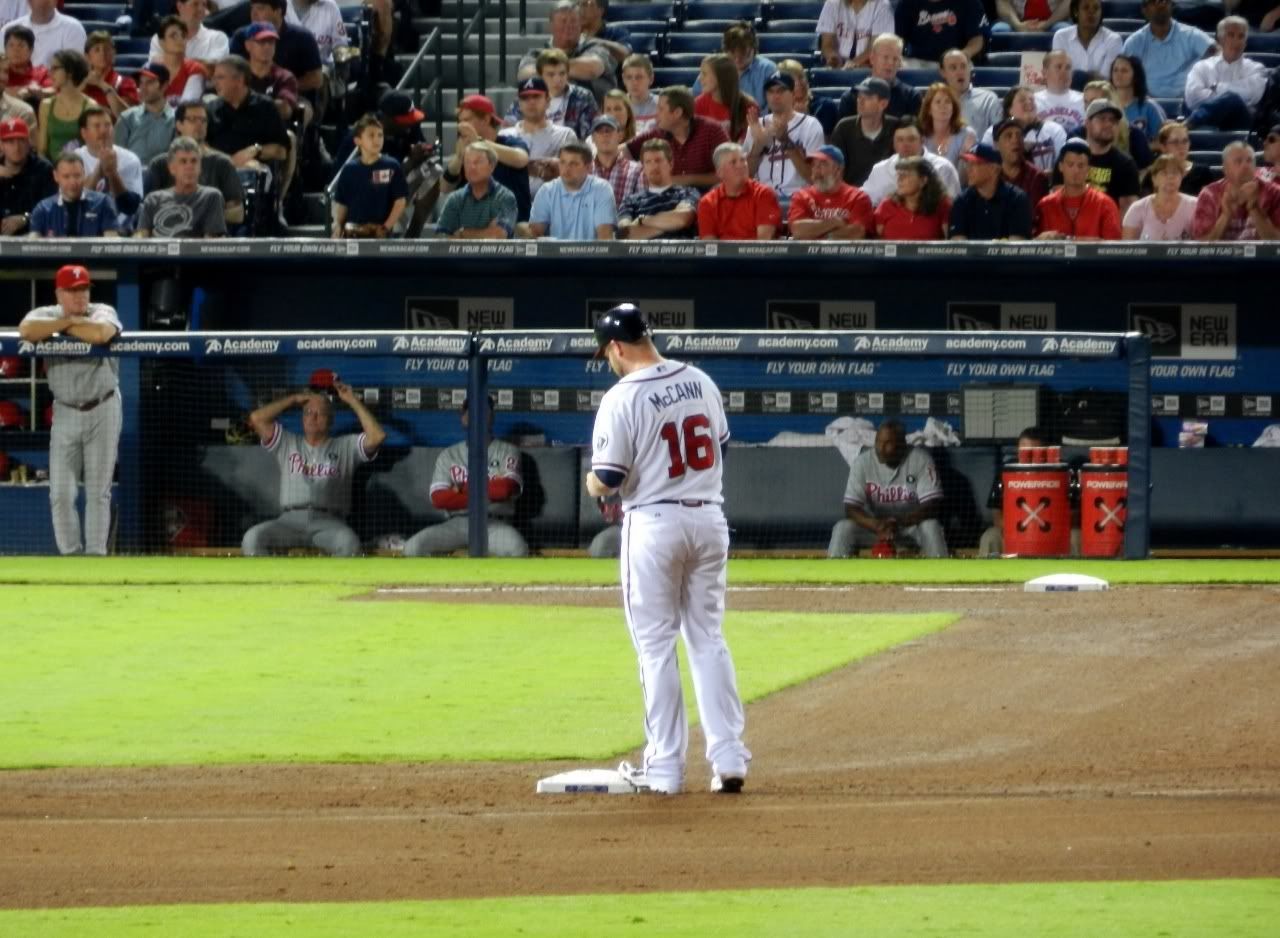 Mac!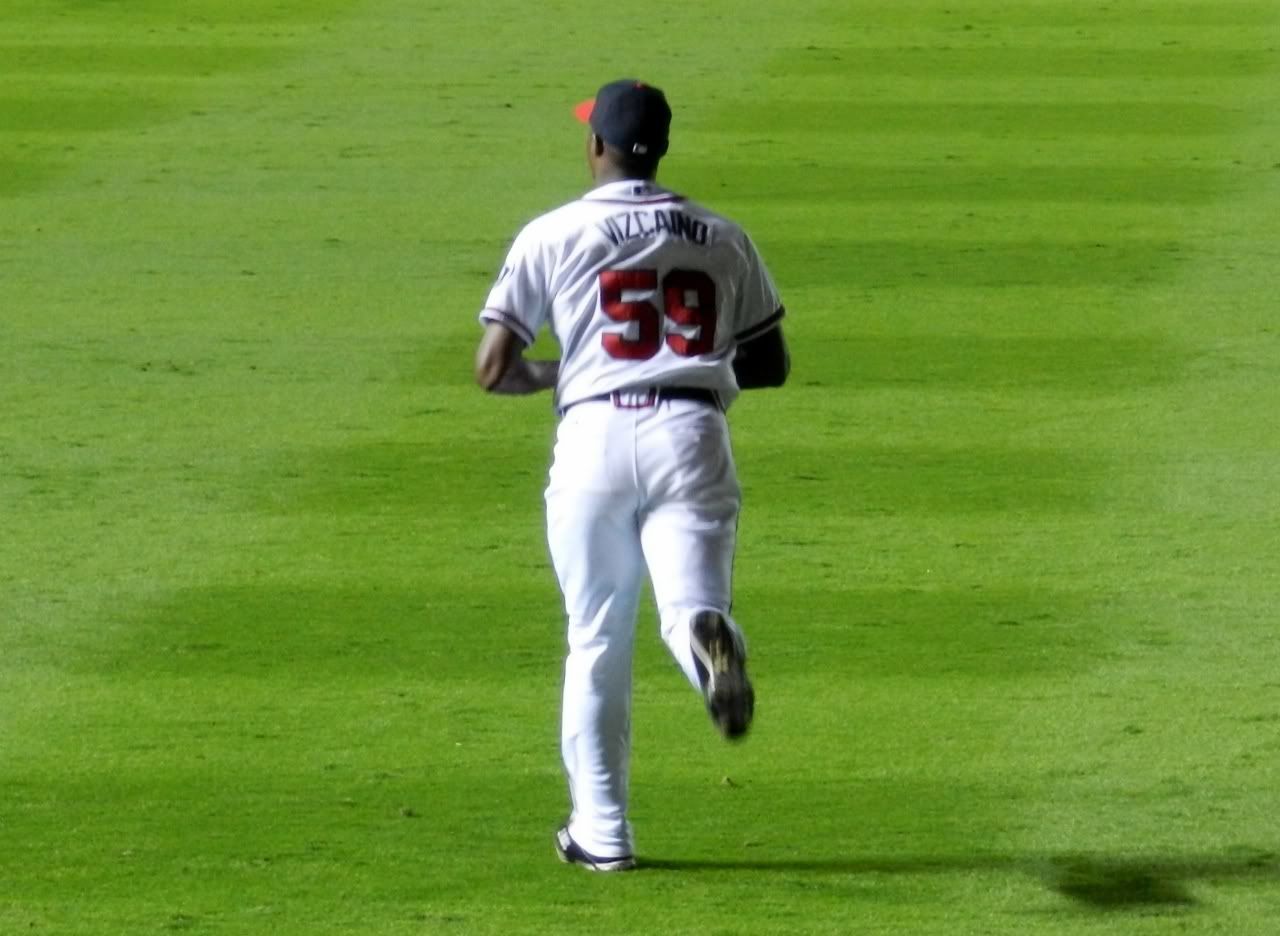 Goooo Vizzy!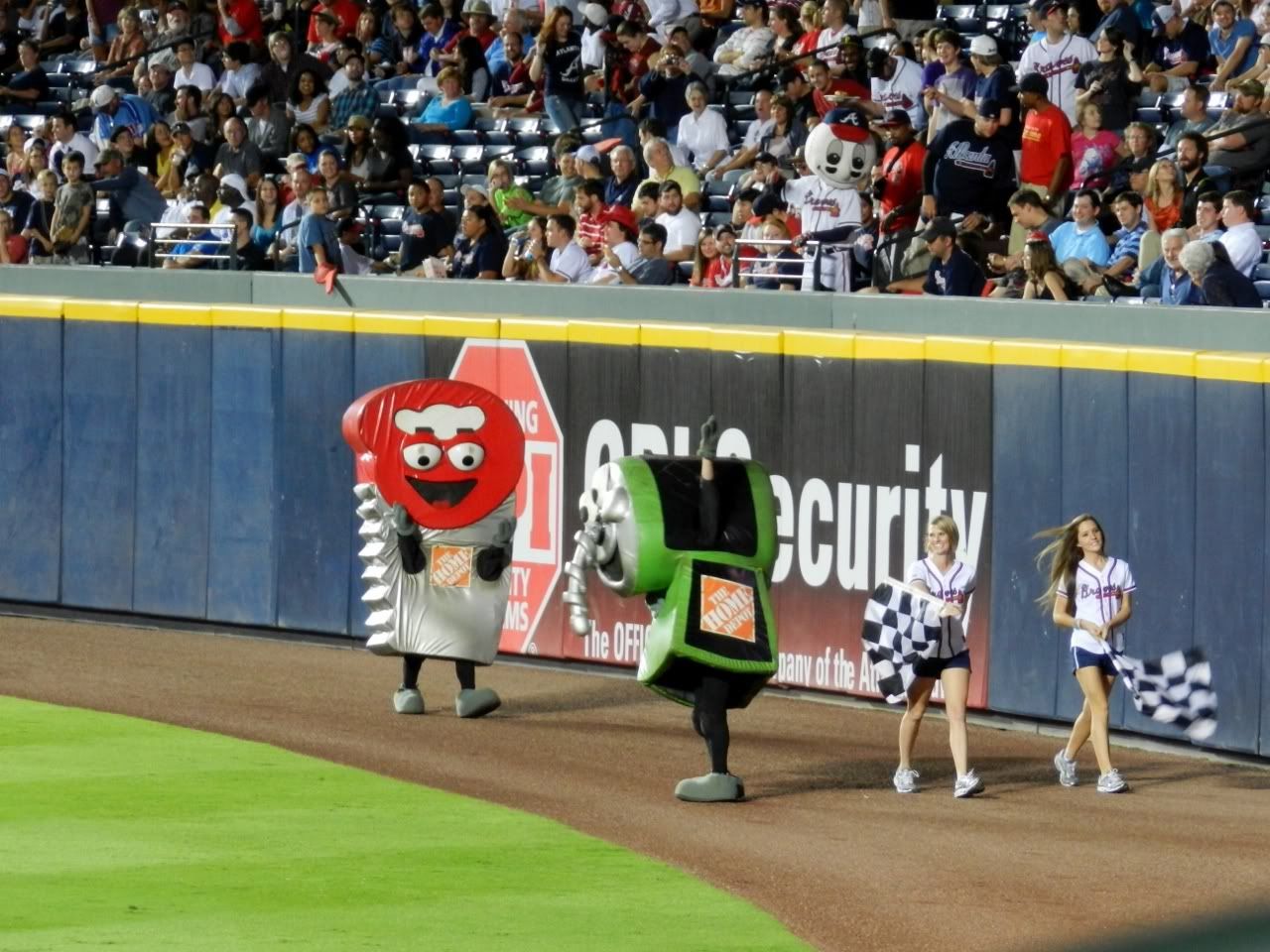 Two-Bit won the Tool Race again! WTG D!
Teheran! Where do you think he'll be next year?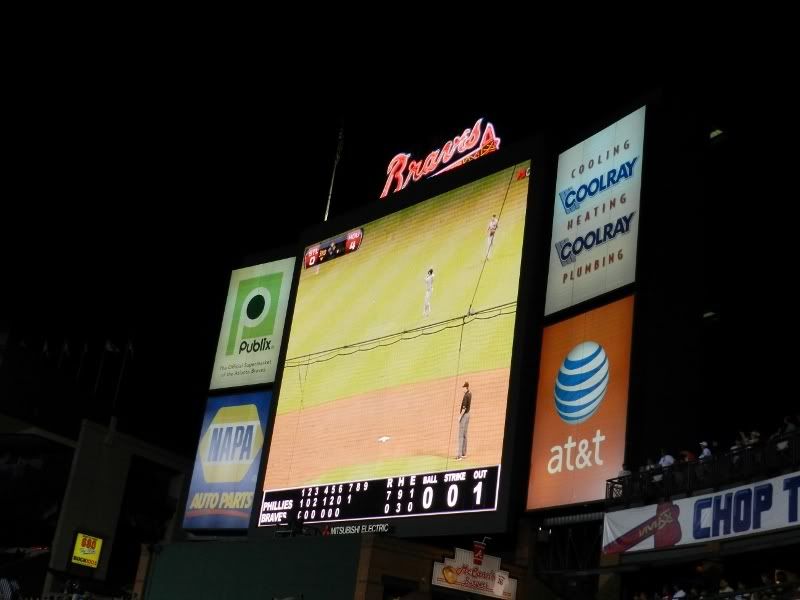 They showed Houston winning on our Jumbotron. The stadium went nuts!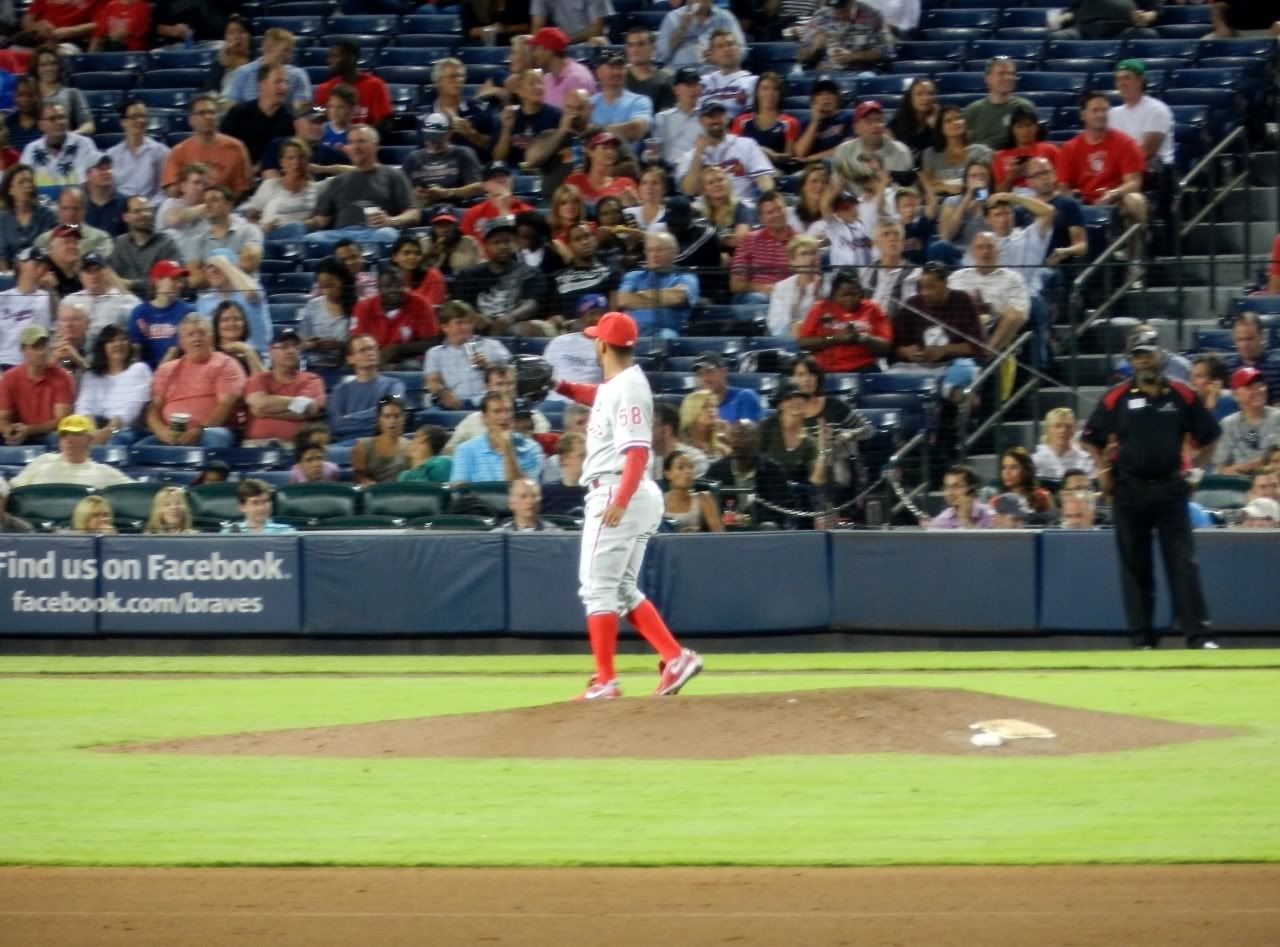 A little Bastardo for Molly. ;)
Mattay!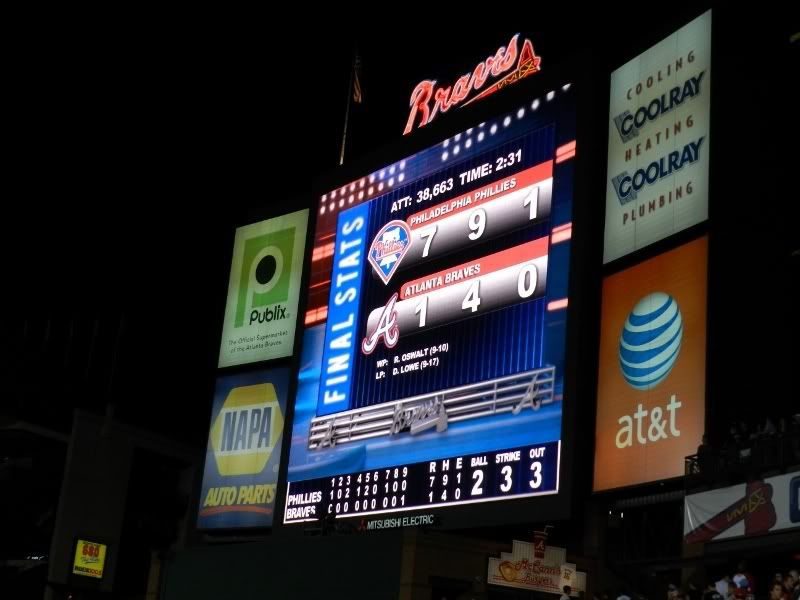 I can't... even...
Love you, bullpen boys. Did you notice Jonny wasn't socks up? I was horrified... but I understand if he feels he needs to change something up. *sigh*
Album.
One more game...