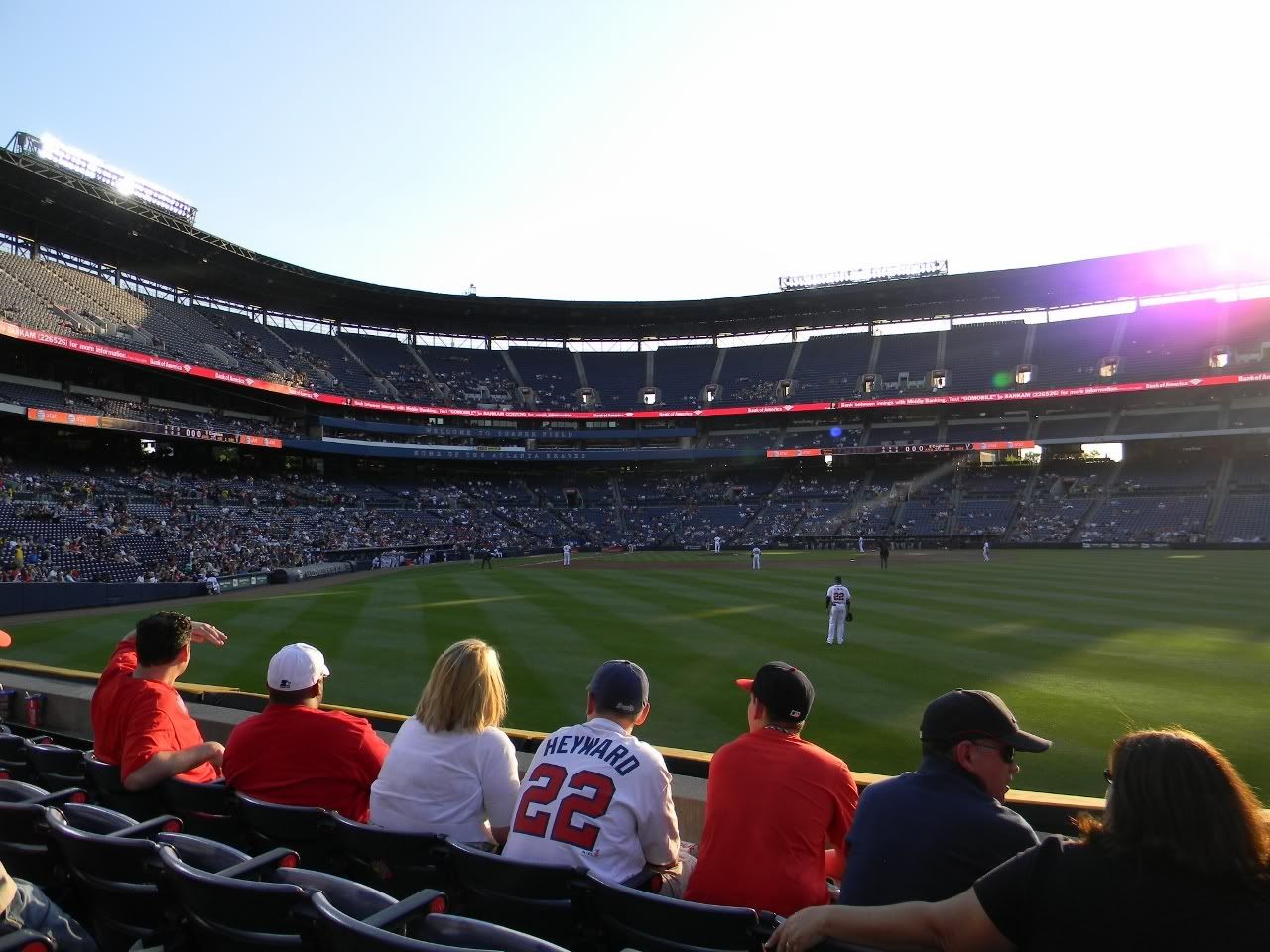 Hello beautiful field! I love you.
I've had four doses of migraine meds in the last 24 hours and I'm three gameday posts behind if you count yesterday's doubleheader as two games, so please forgive me if I don't remember a lot of details. I'm trying, lovvies! :)
Game attendees: Alison and I were joined by her awesome friends John and Eric after the game started, but I wasn't working on Thursday so we went to BP (of course). Here are some pictures!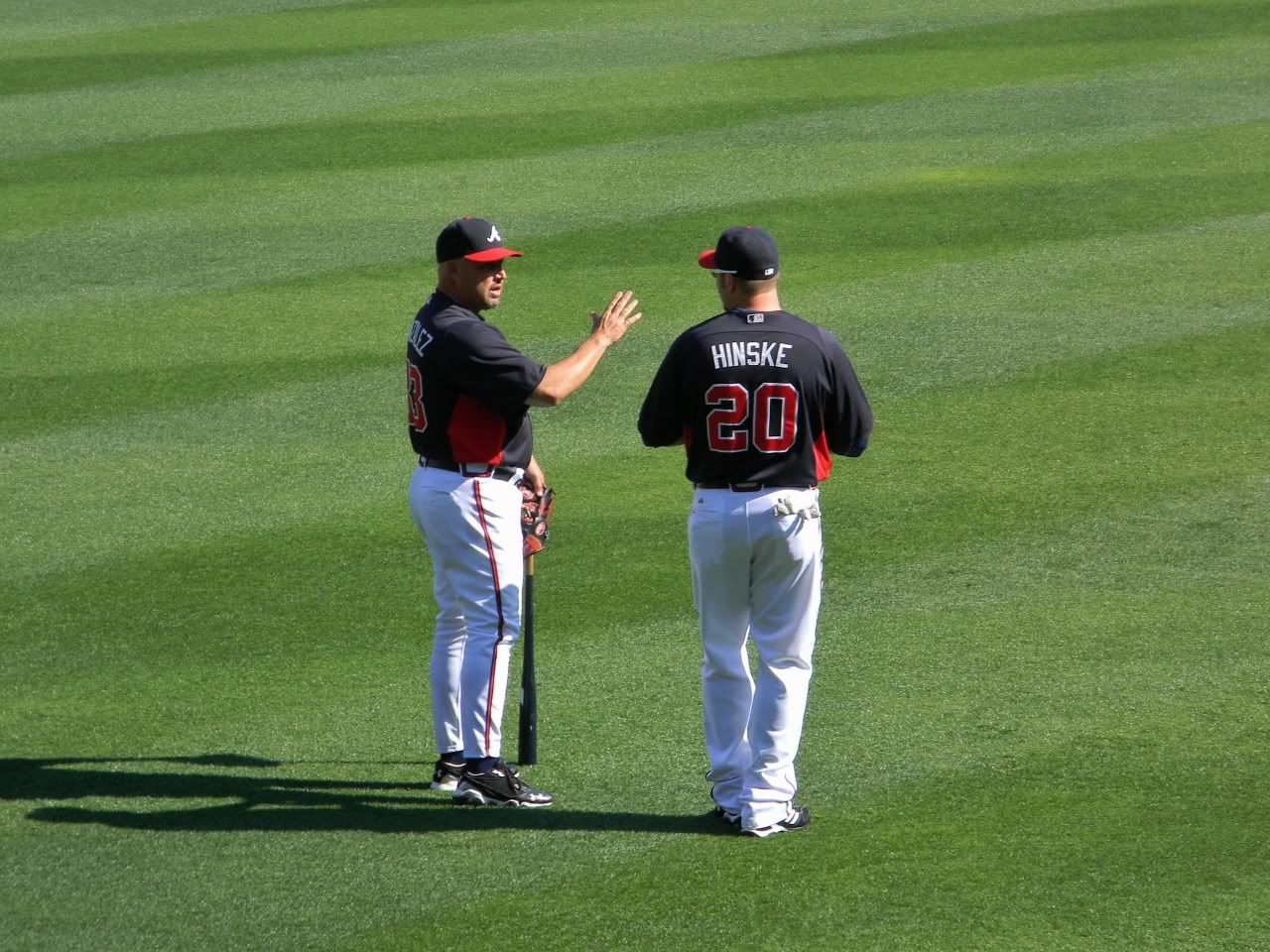 I love that Fredi is out in the field with the players during BP.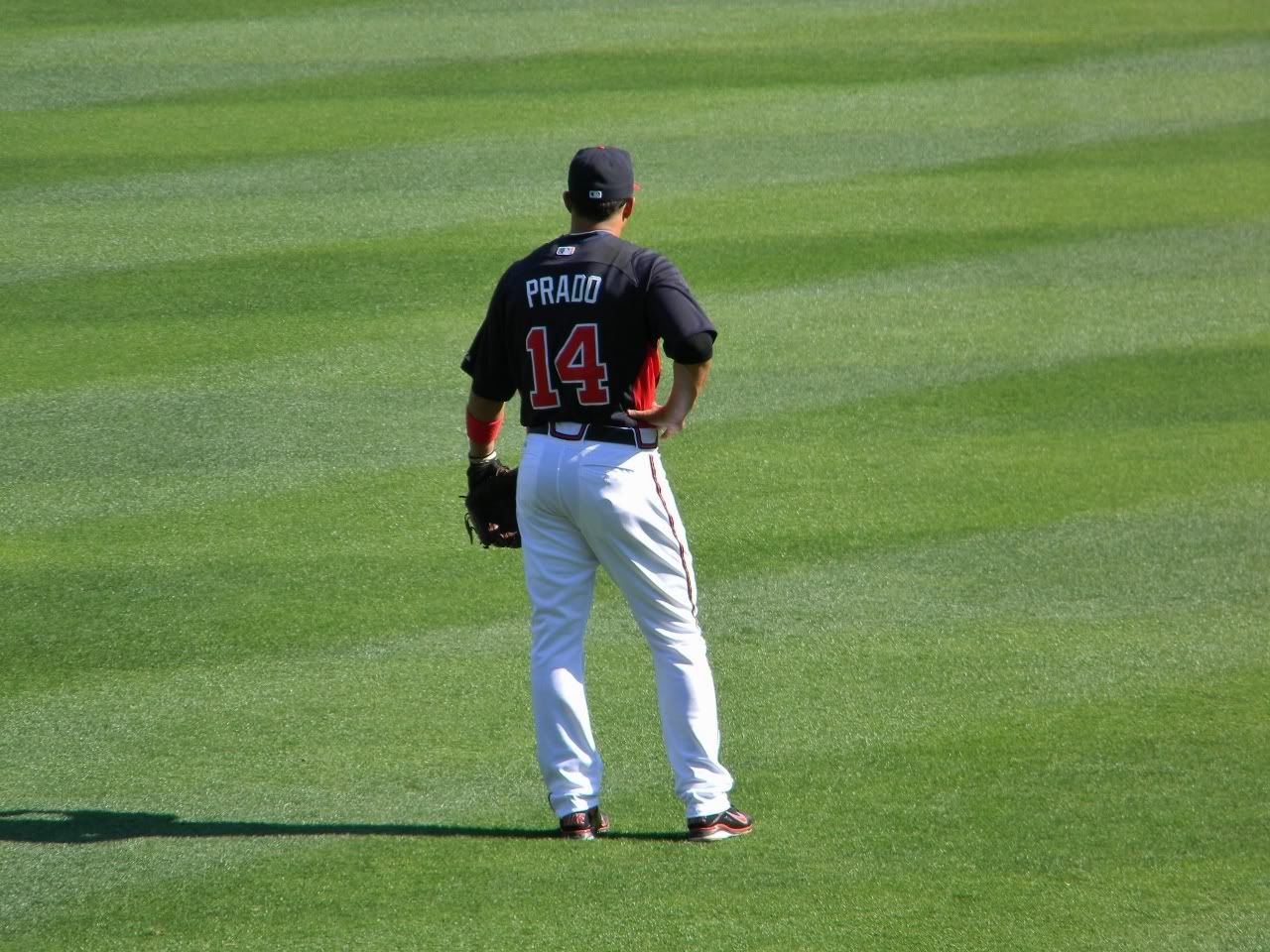 Hi, I play left field now, and I am kind of awesome at it.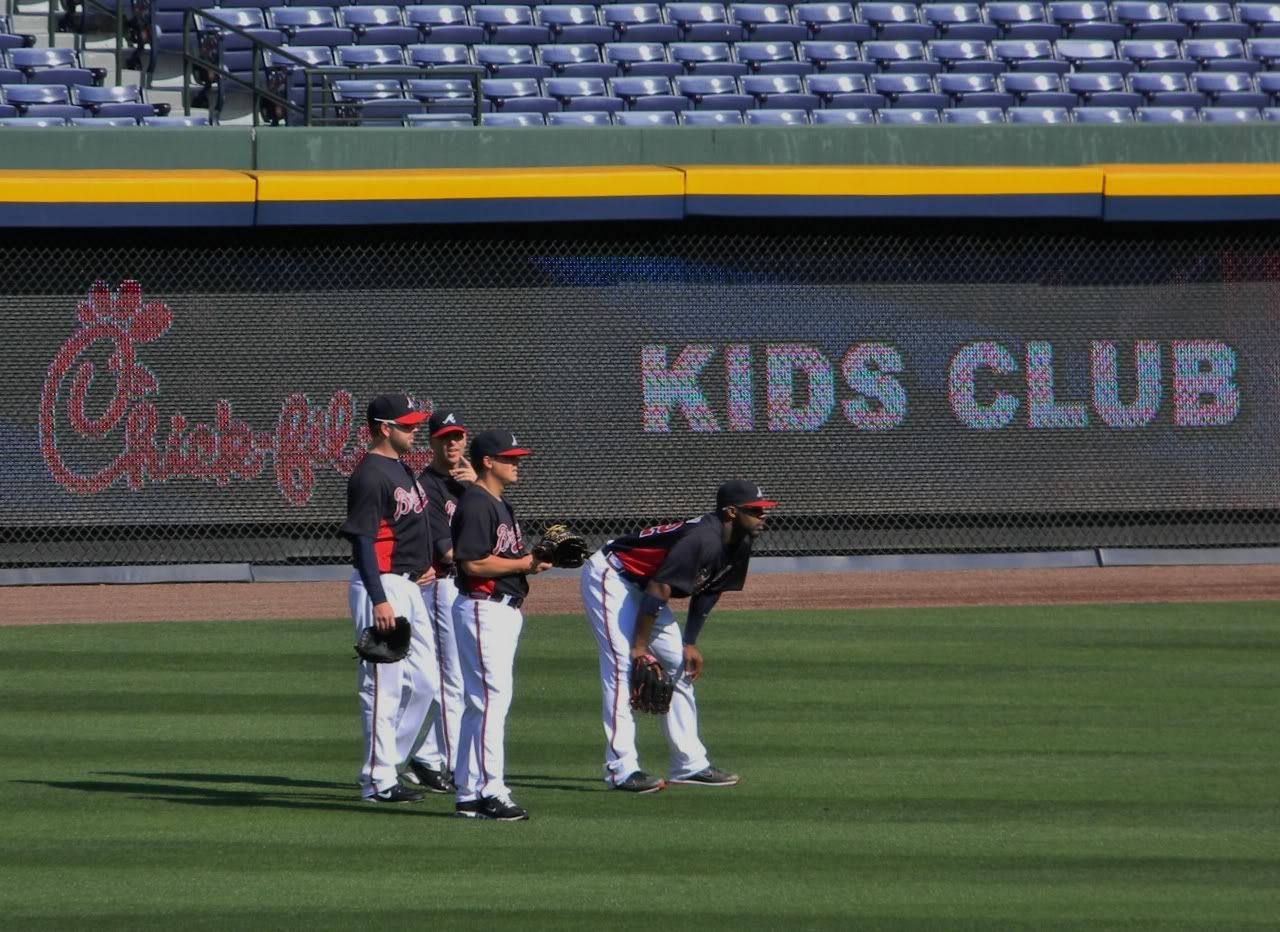 Sometimes the captions write themselves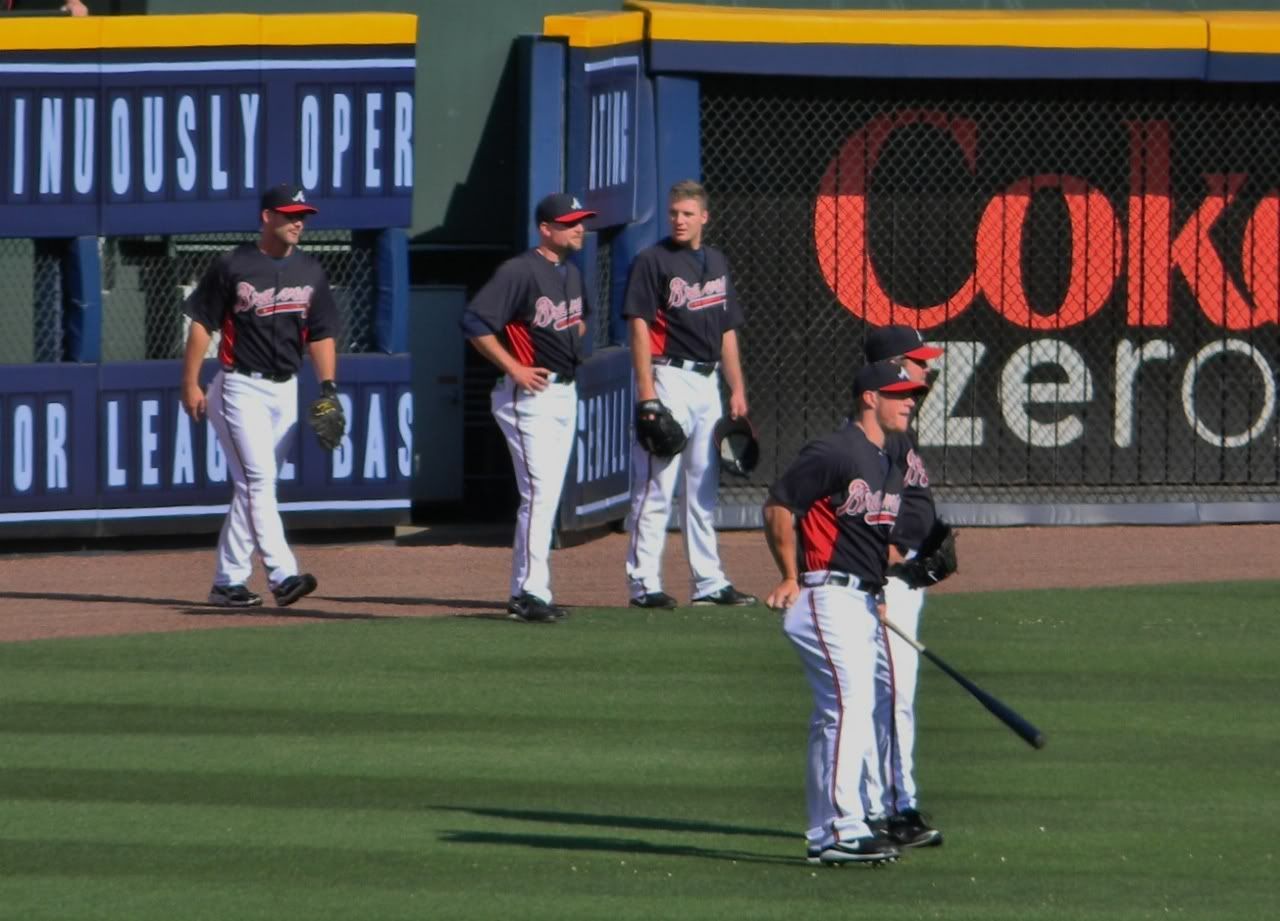 I should really move around more during BP. What was going on over there? ...But every time I go over there, they just stand still and are boring. ;)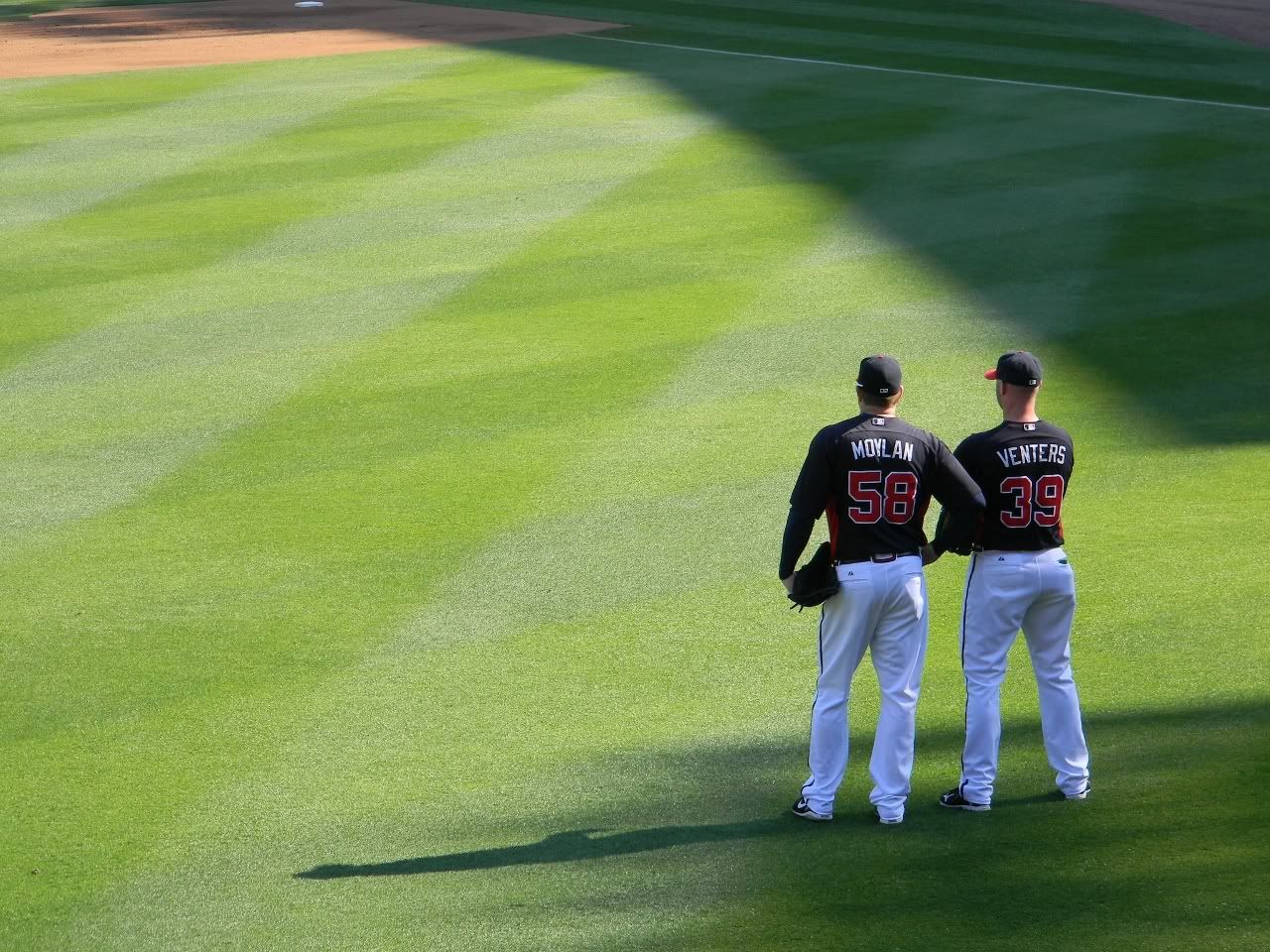 And the shadows come in earlier on this side. It's good for my skin. ;)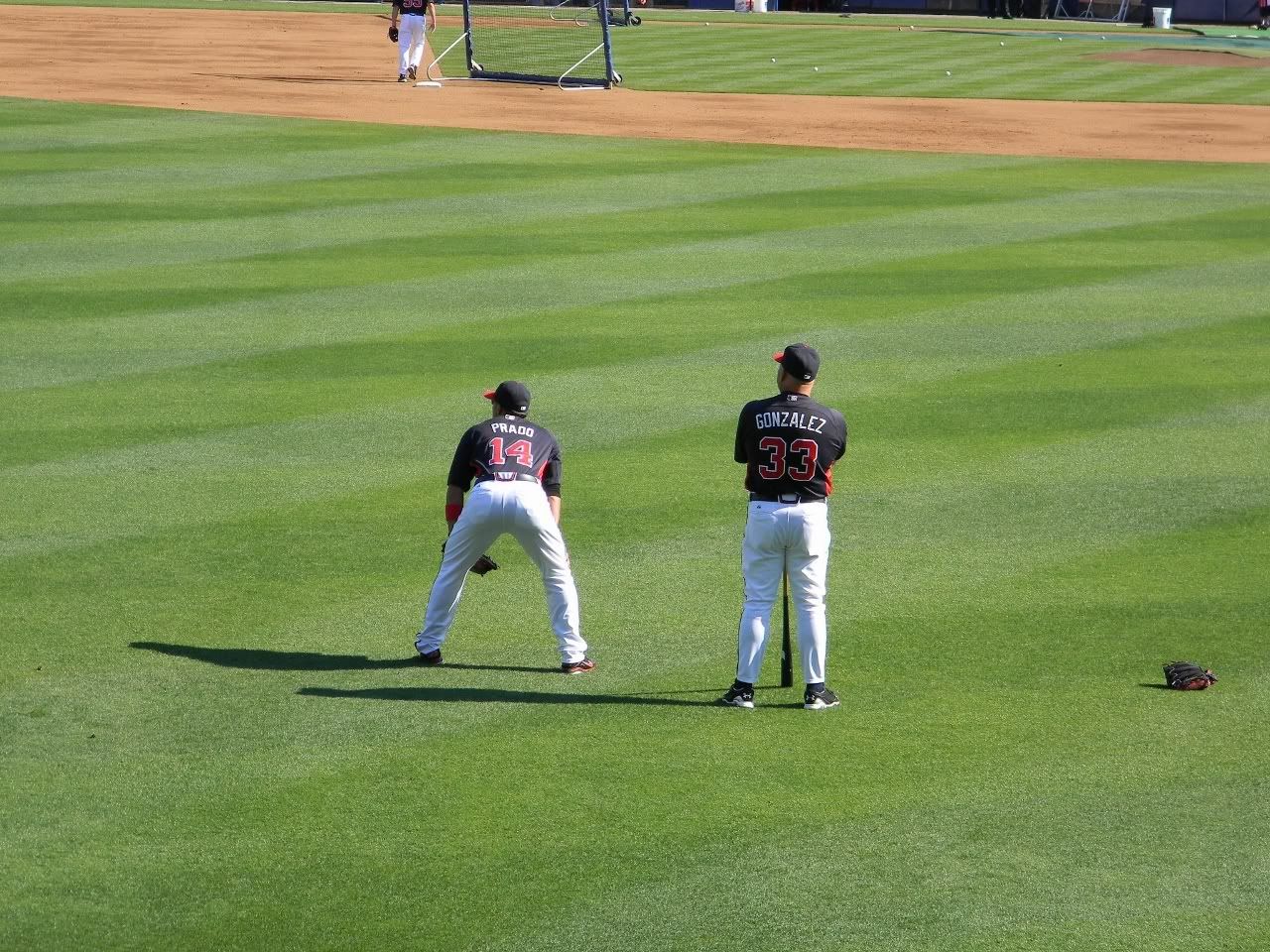 Prado & Fredi
They were running!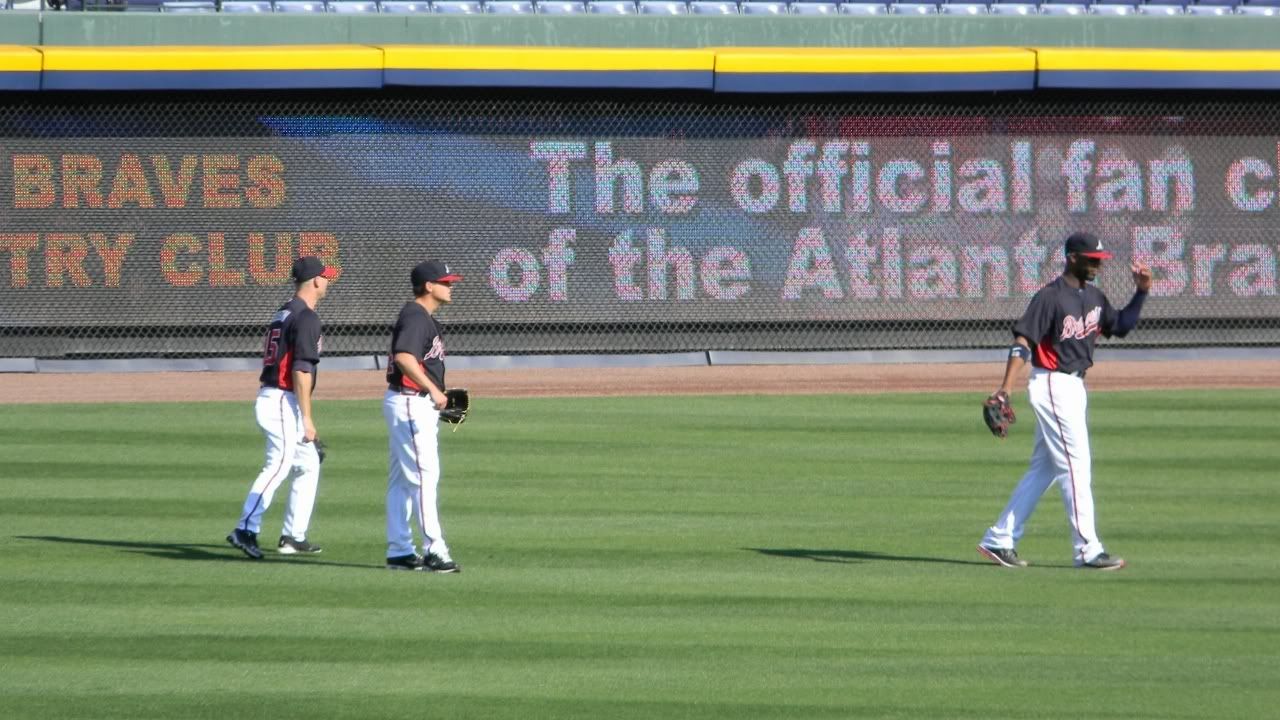 The Braves Try Club! hahaha
Kimmeh with seeds, not dip. Approve.
Moylo batted some balls back into the infield. He had pretty good aim!
"Okay, I'm done now."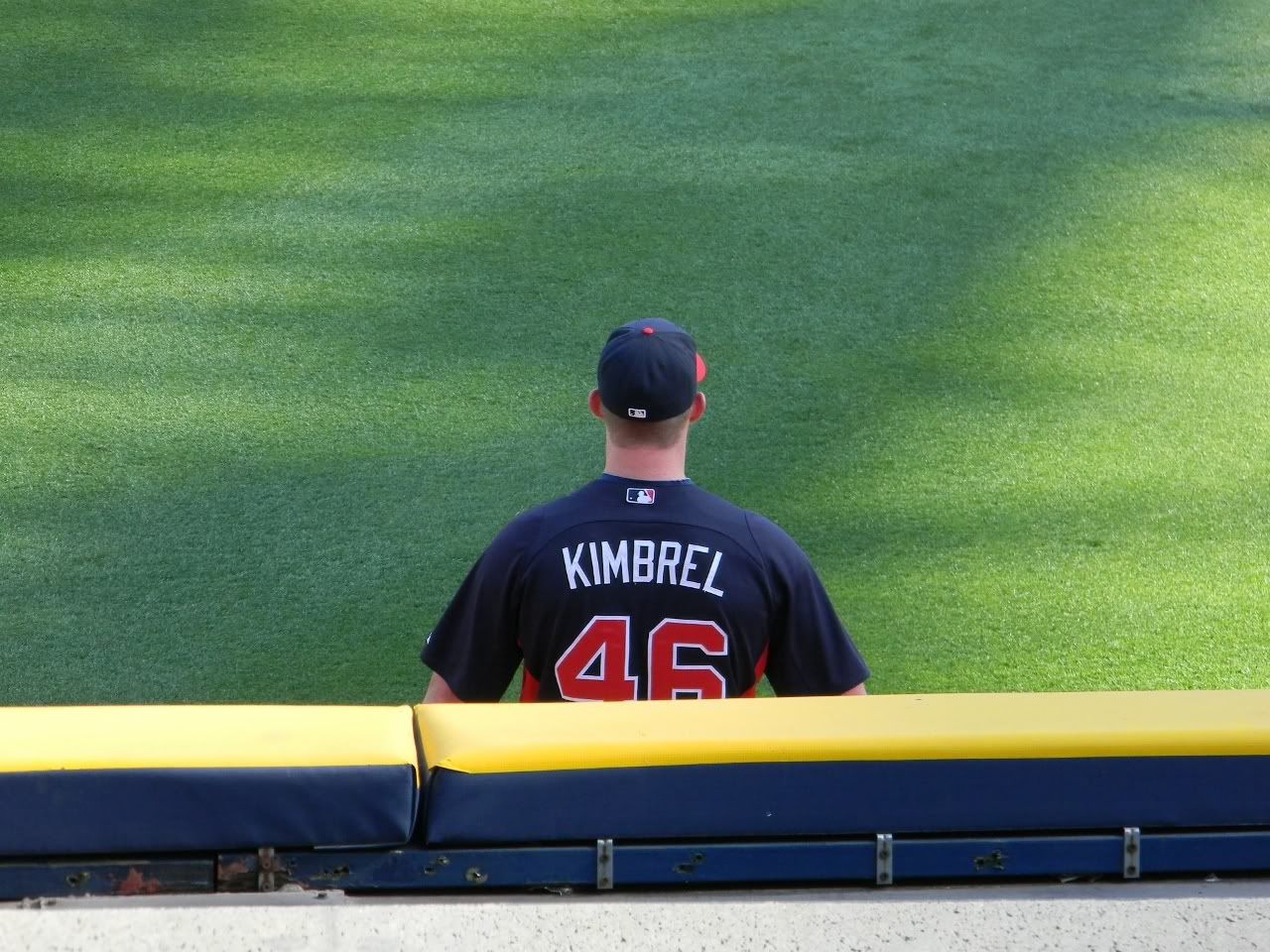 Hi. How's our closer today?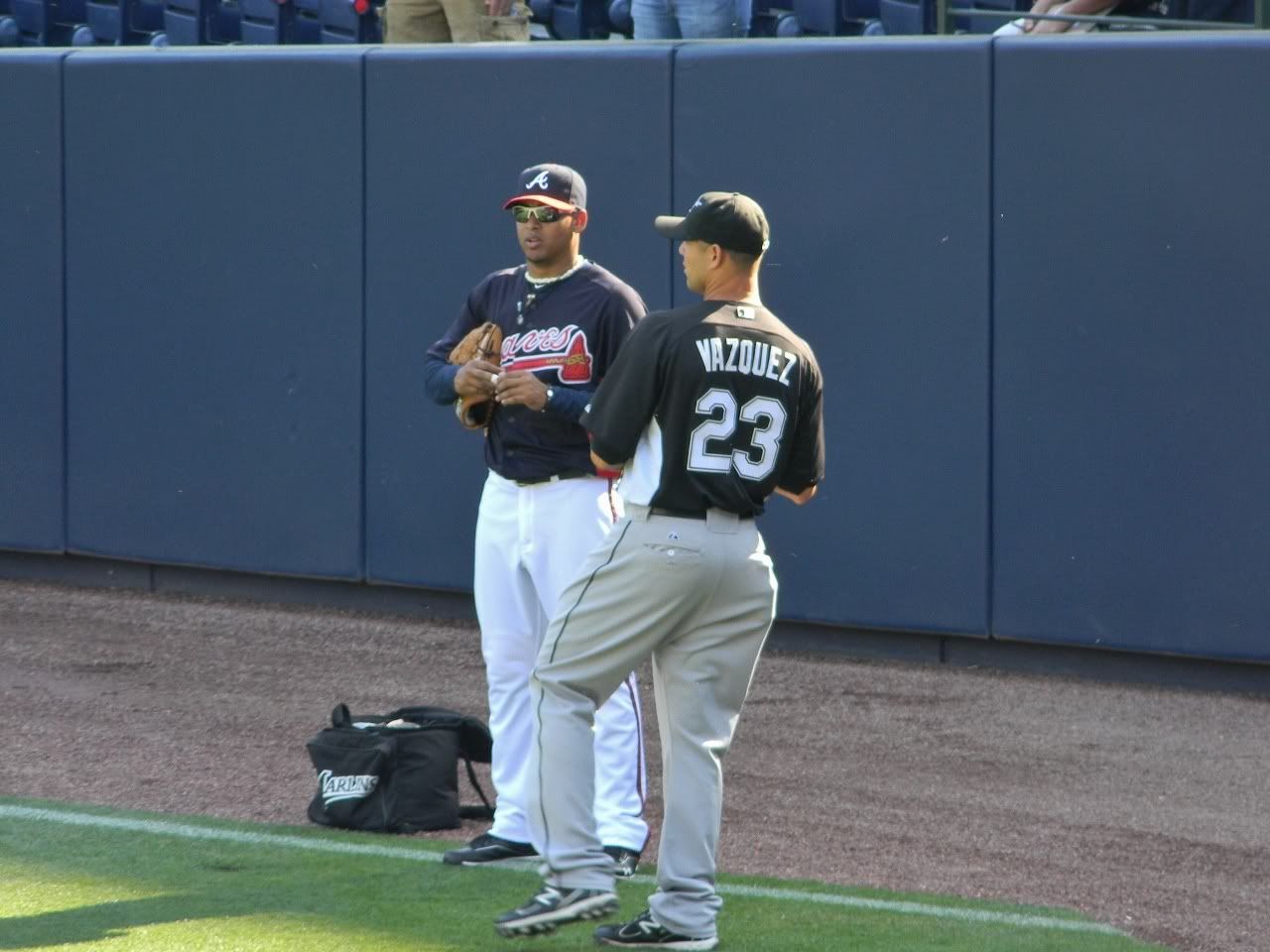 JJ with New Javy!
Omar!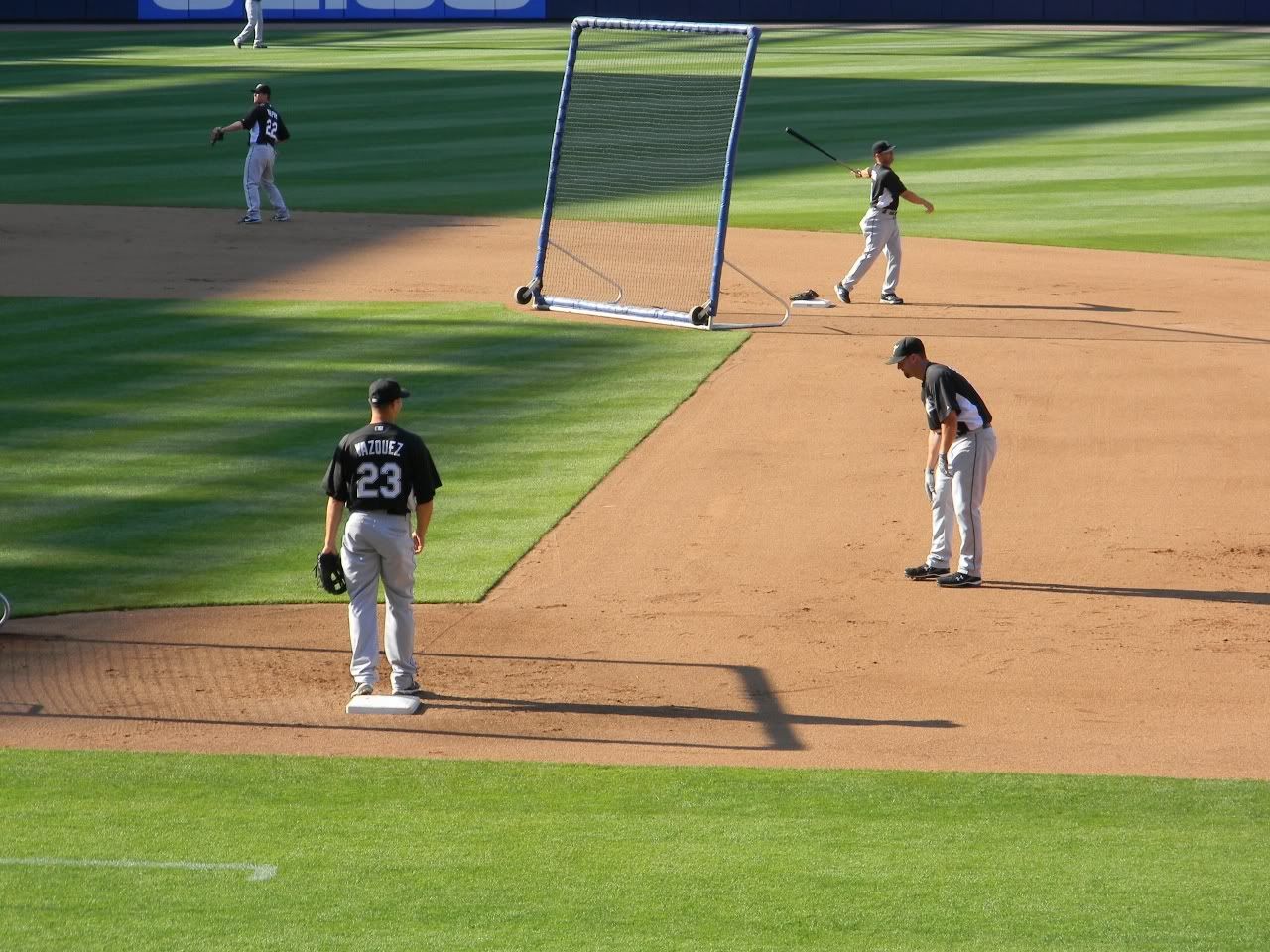 New Javy played 1B with Gaby Sanchez during BP!
Good grief, is that enough beepee photos? Let's move on to warmups and the game, okay? We were sitting in Bernie's section (to the RF side of the bullpen) for this game, and since no one was there we could move down lower than our actual seats. Since Alison has the
much
nicer camera I usually tell her to pick a good spot for her photos and I'll just sit wherever's good for her -- I don't really care, as long as I can see! (Sitting behind a foul pole? Bad. 437? Bad. "General admission", no seat at all? Bad.)
Anyway. This was fine. Bernie's a sweetie,
we made friends
with the drunk girl in front of us -- who was so tipsy she was tugging my shirt! awful! haha -- and her coworker / maybeboyfriend? They kept us entertained but she would Not Stop Yelling into the bullpen, much to Bernie's chagrin. It was seriously hilarious, but poor Bernie. We don't want him to get in trouble. And some of those bullpen boys probably felt harassed! Well, the ones who stayed out on the bench. ;)
We also hung with
Brandon Bond
for a couple of innings. He appeared in the section and sat with us for a bit, gave devil horns to kids with a Christian poster who got on the jumbotron ("Go God!") and chatted tattoos with all the random people around who recognized him. It was fun to see the people who seemed genuinely afraid of him vs the people who were just like, oh, heavily tattooed guy in all black talking to... that Chinese girl? and that girl that looks like a baby doll in the face? Wait a second... :D
OK, more pics, yes? Y'all probably don't read my text anyway.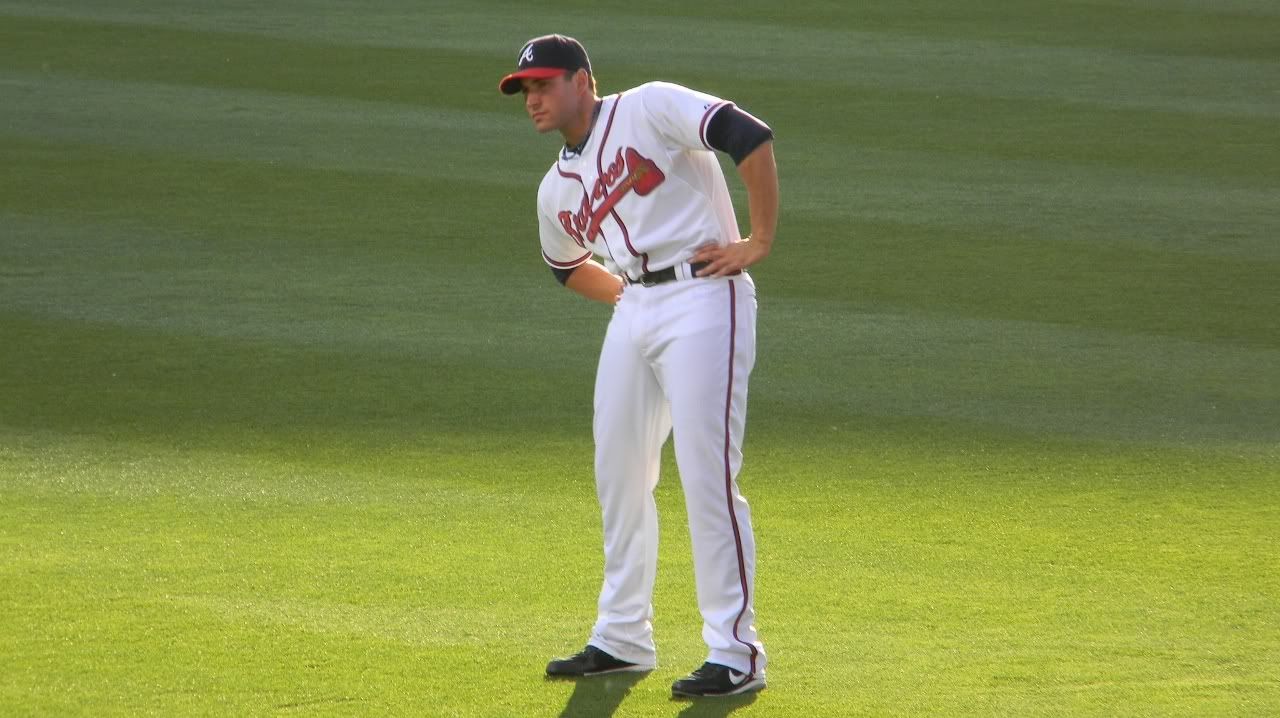 "Lean wit it, rock wit it" (thanks, A)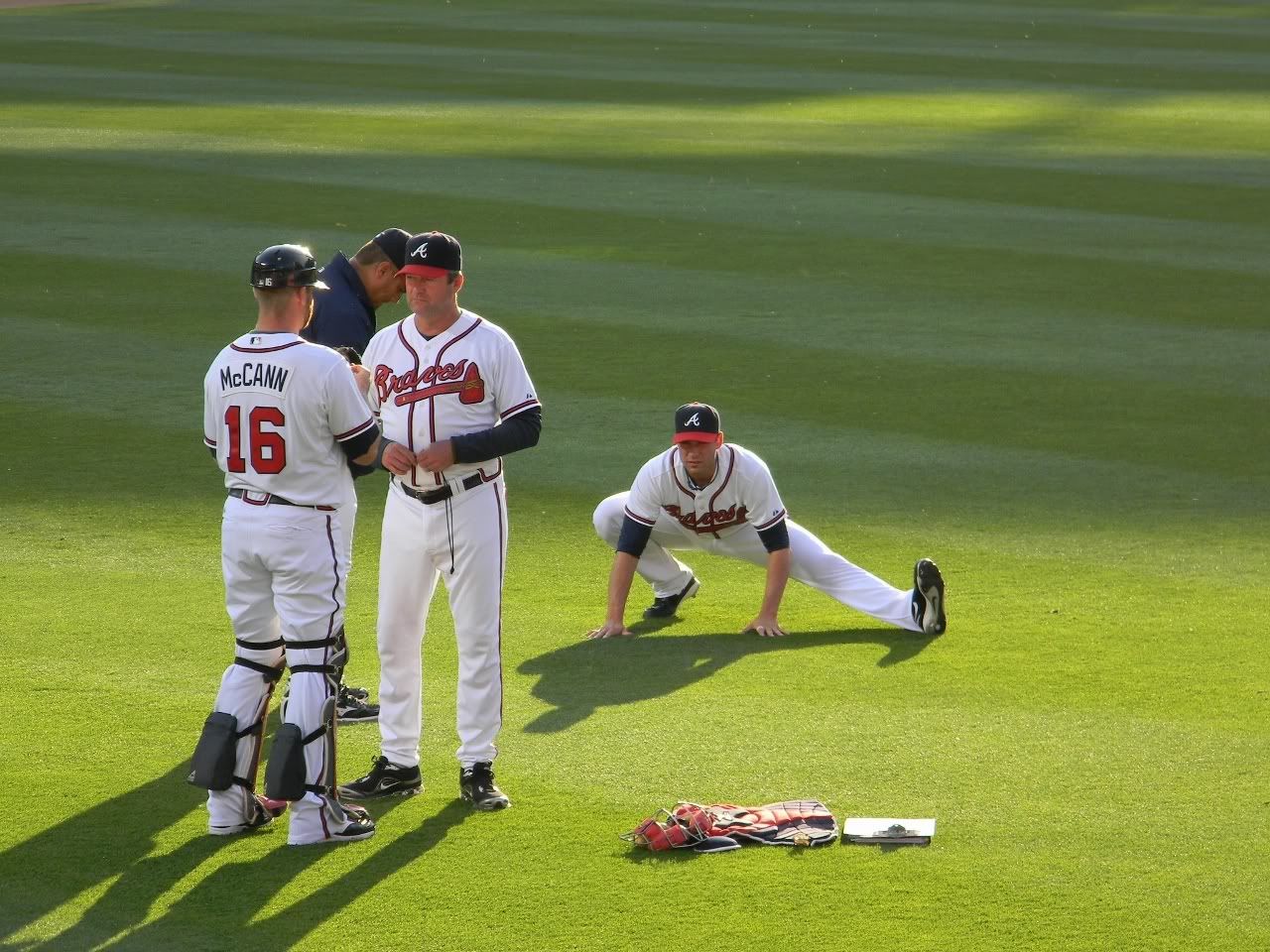 Stretch!
Streeeeetch!
I don't think this was in the packet I took to the autograph signing, but if I snag a pic like this, I often DO take them to those things. (This one, too blurry.)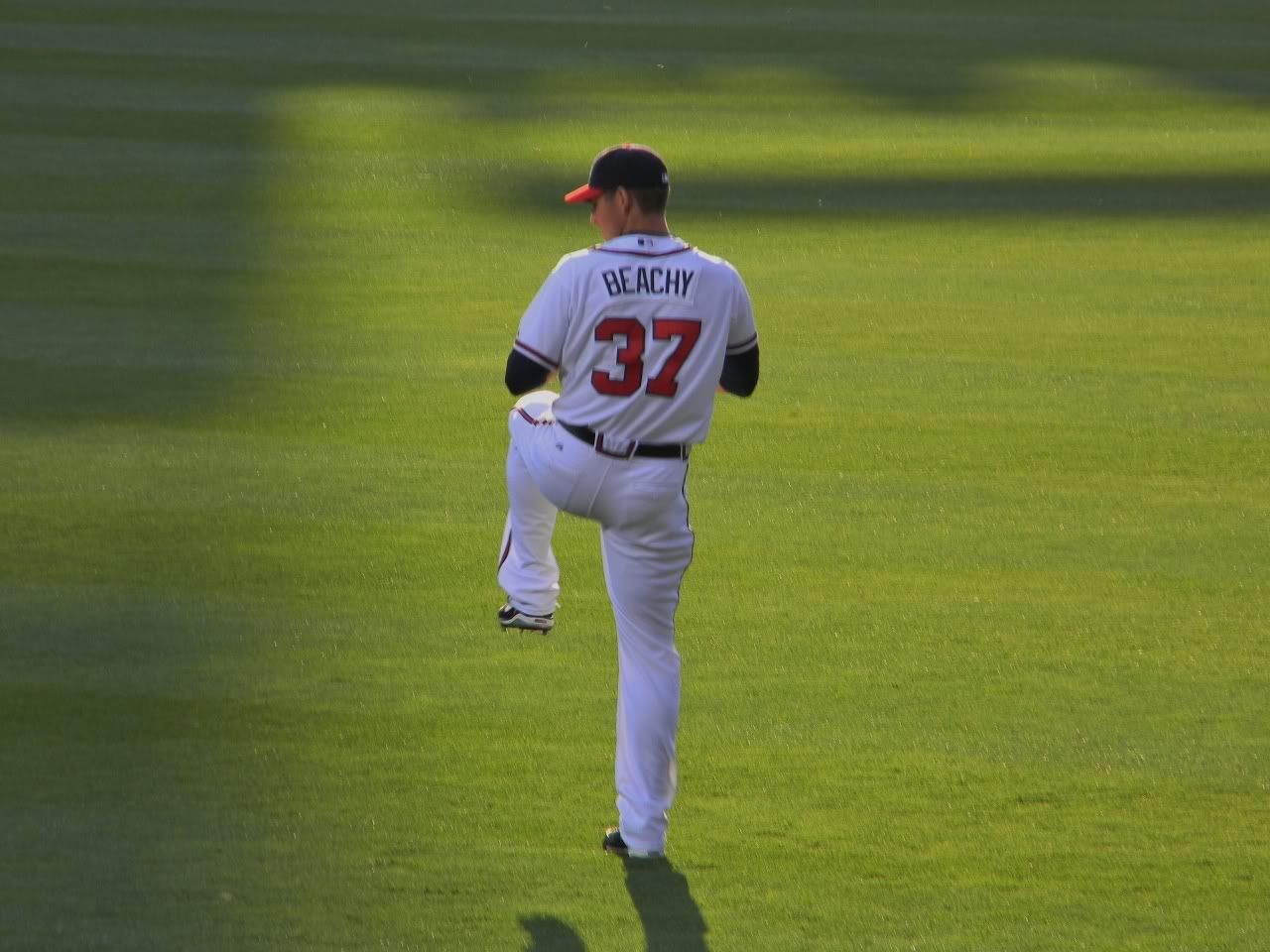 The lighting is nice at this time of day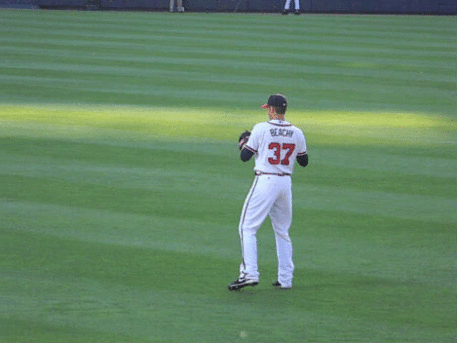 Sport continuous captures of Beachy's throwing motion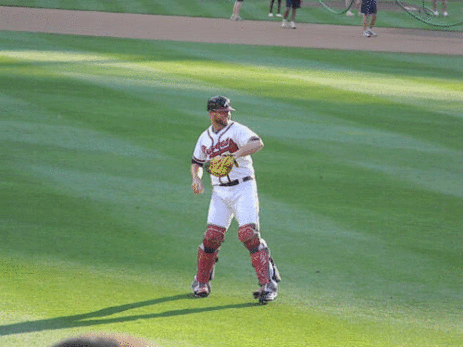 Mac returning the ball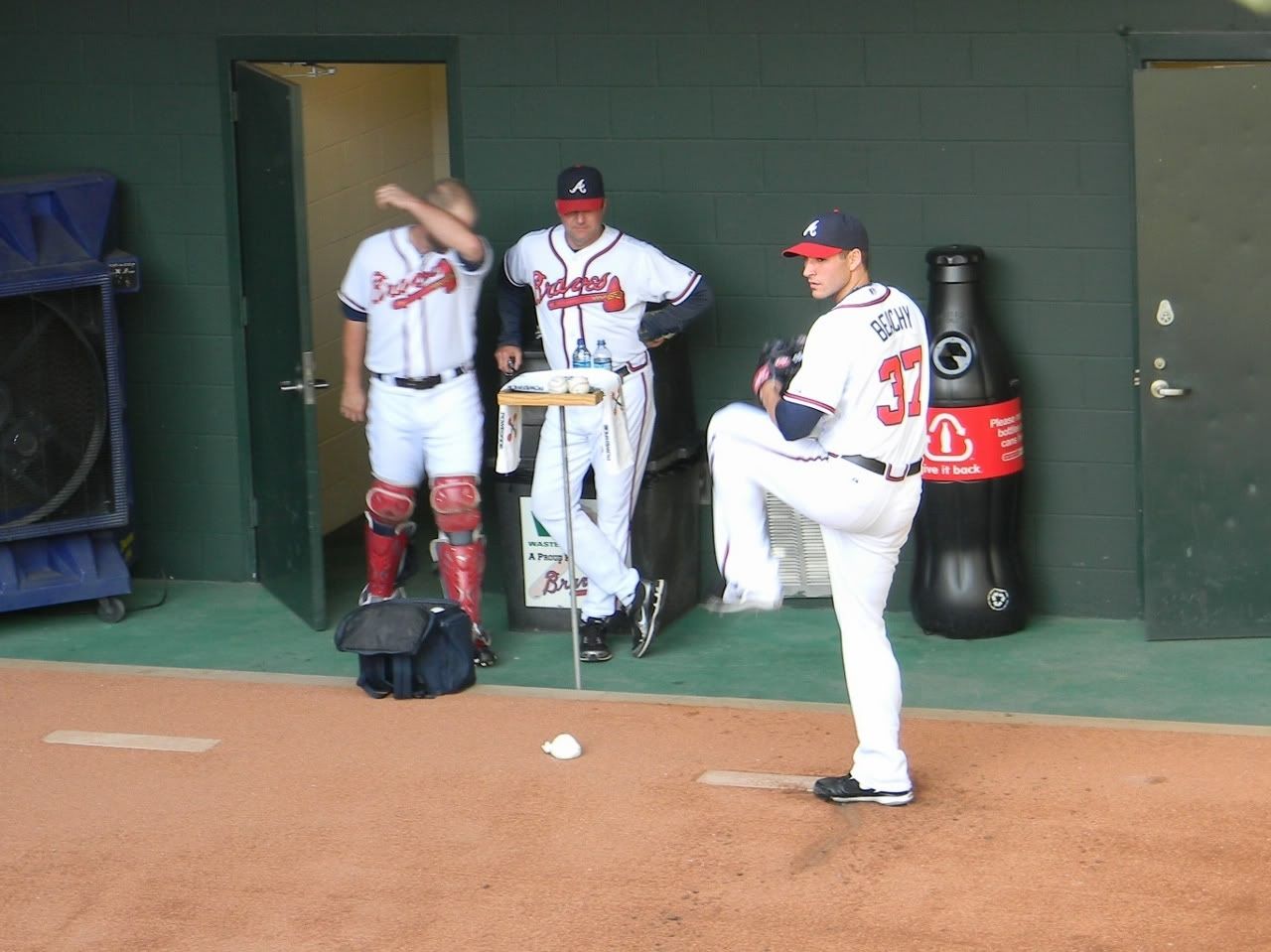 I'm sure you smell fine, Mac. ;)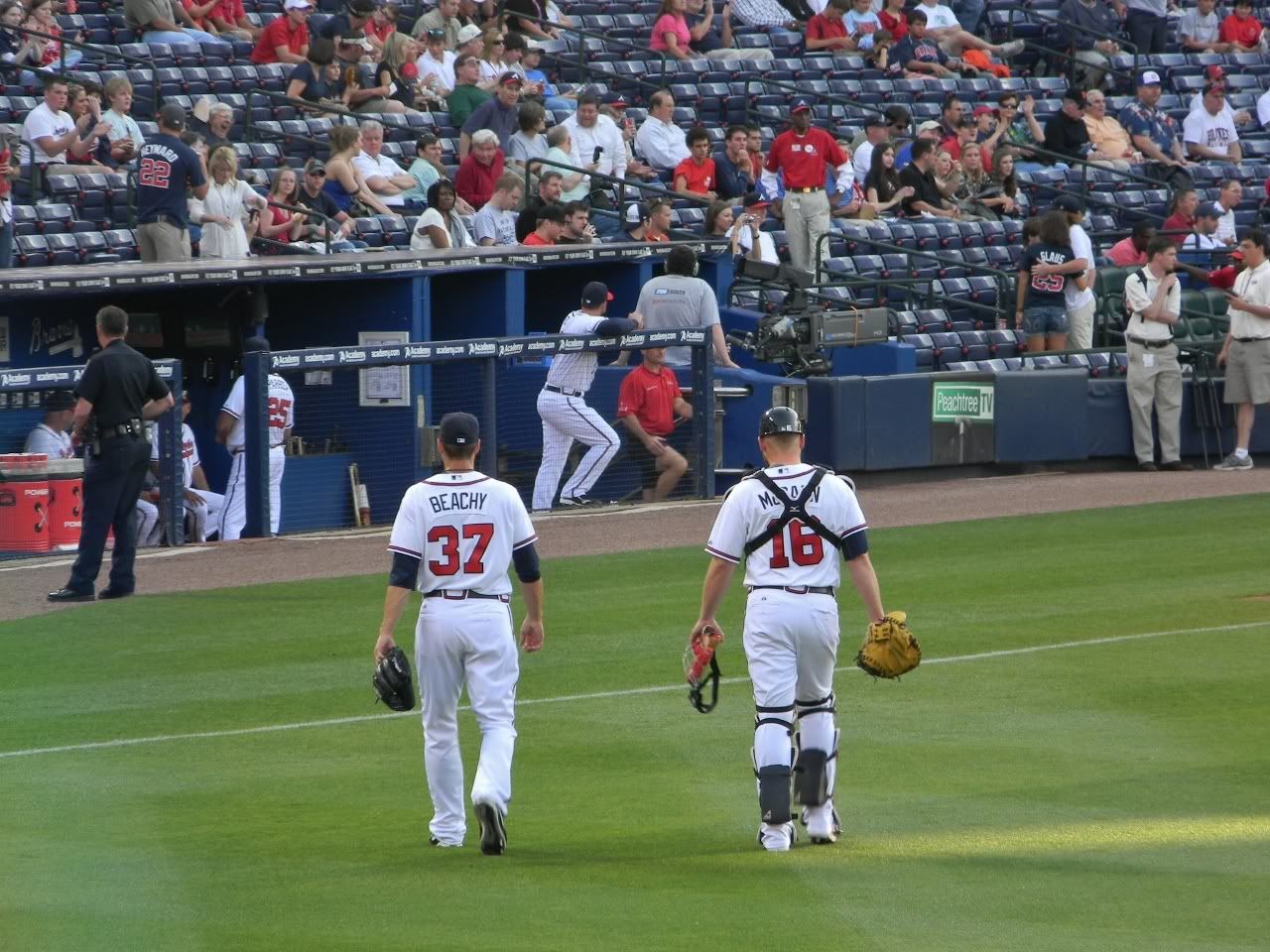 GAMETIME
Omar vs Beachy
Hi Mike Stanton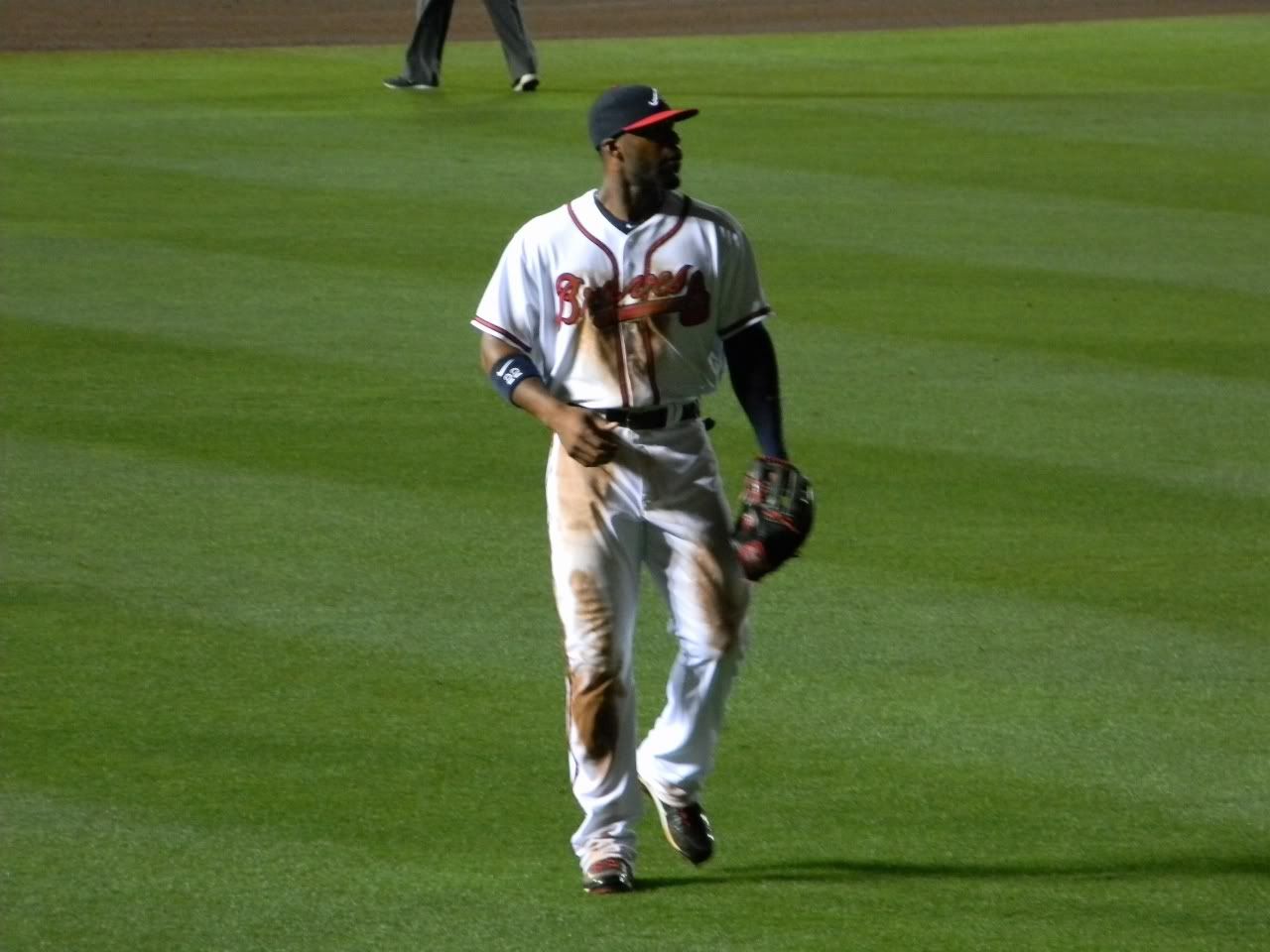 A little JHey for Molly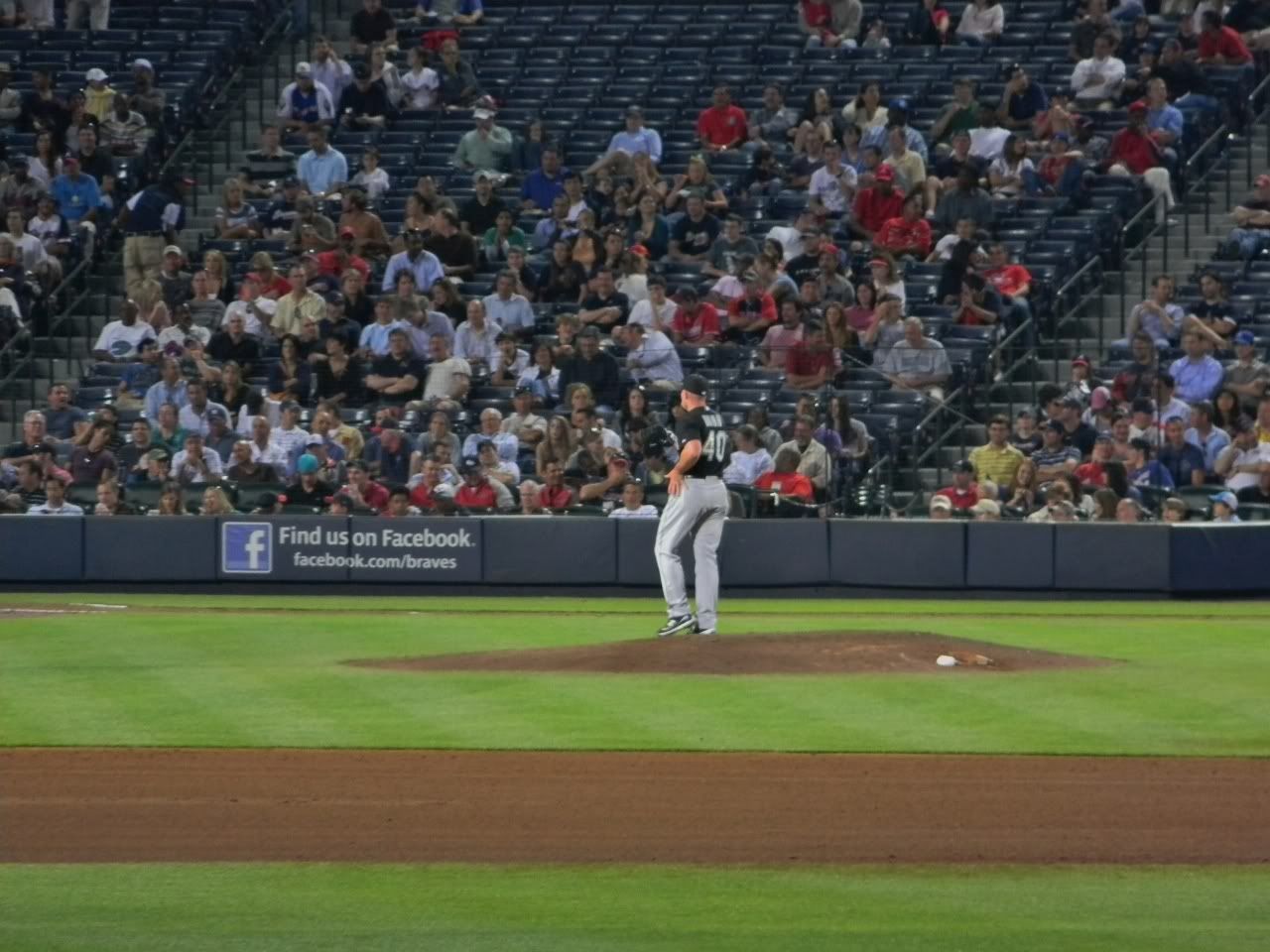 Former Brave Mike Dunn
Is anything actually touching the ground here? It kinda looks like a deer running. CHIPPER. DO NOT SHOOT HIM.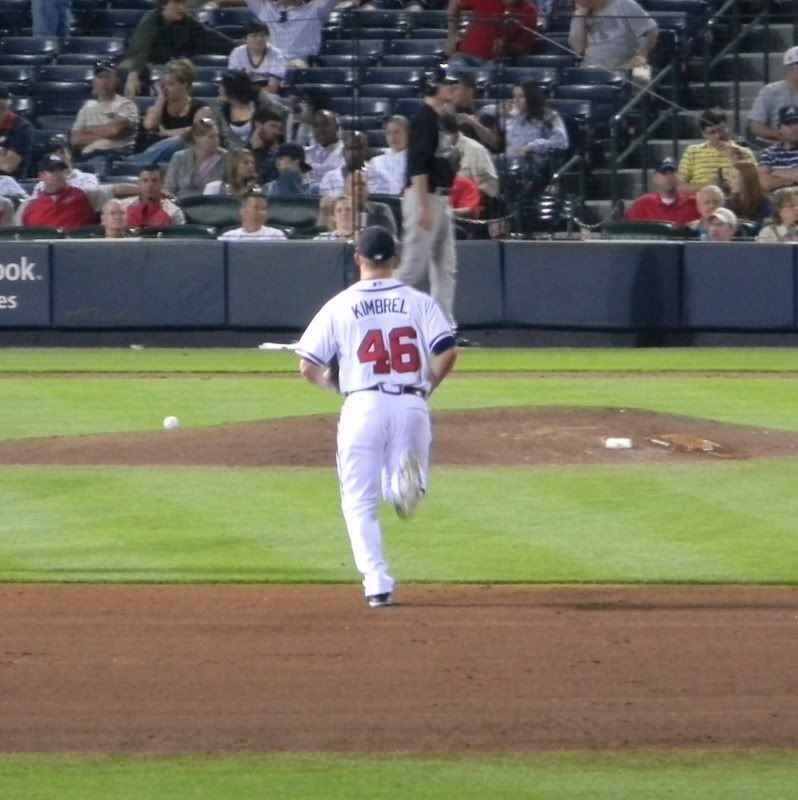 Kimmeh! who has...
His own closer intro now! Blue-gray smoke. It's awesome.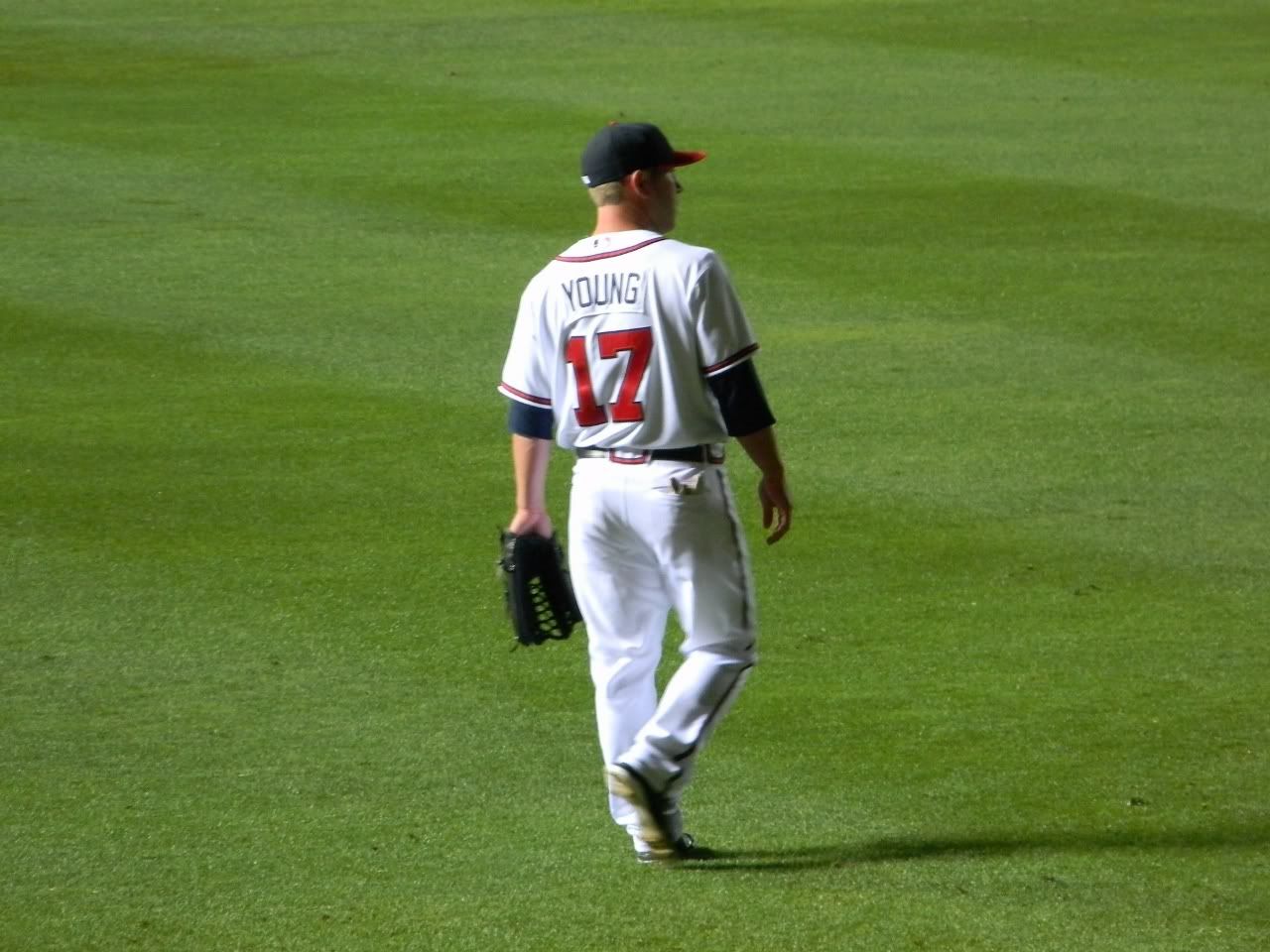 I'll bet he's my friend B's height.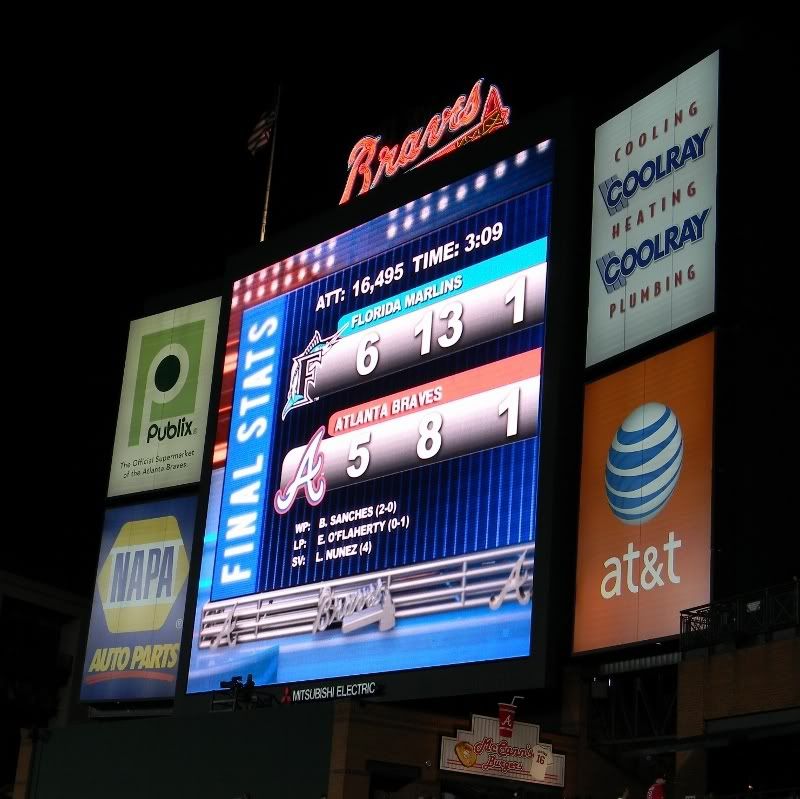 Braves did not win. We'll get 'em next time, boys!