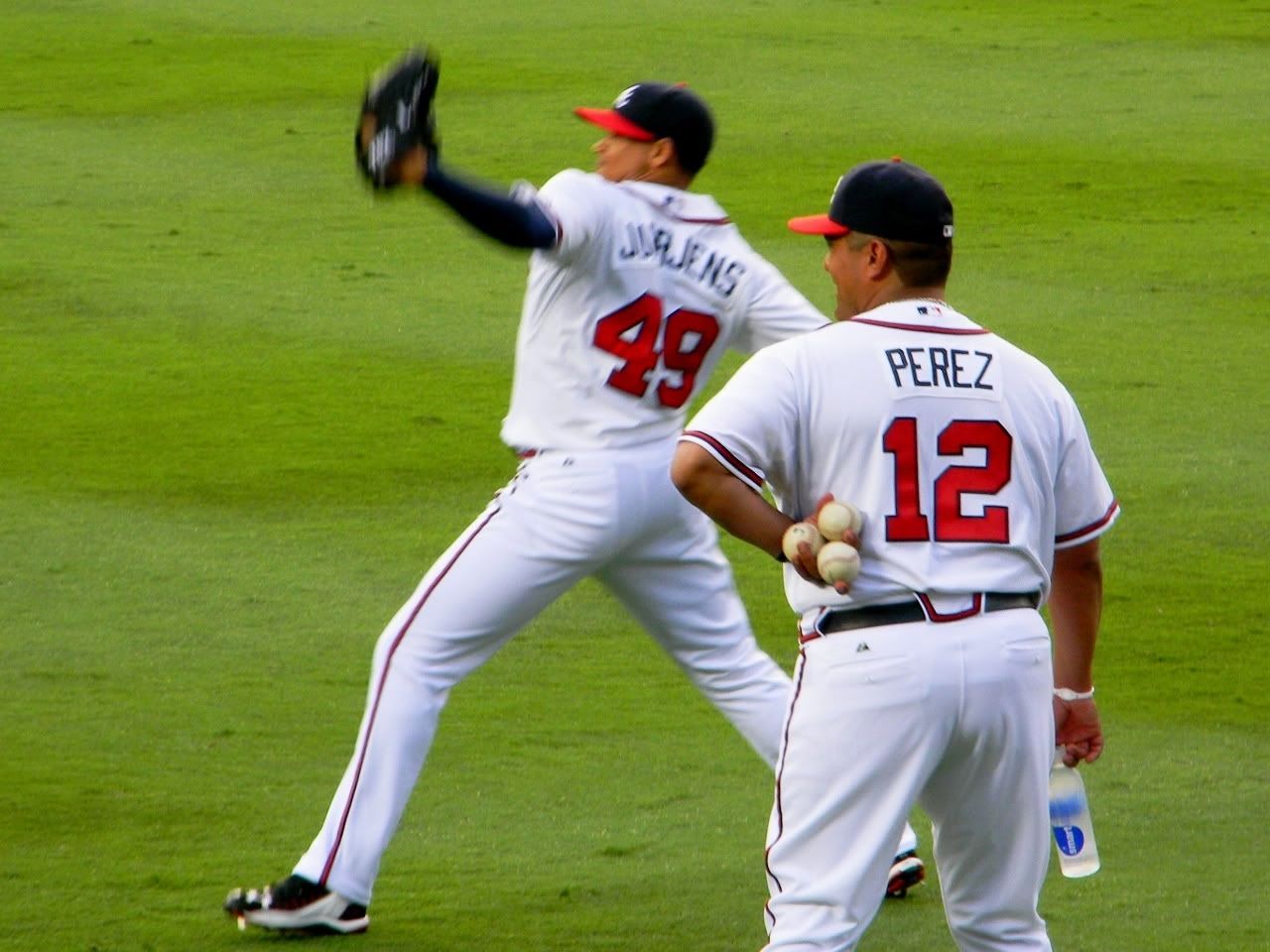 All-Star Jurrjens preparing for his complete game 1-hitter
I love my blog readers, and as I've mentioned before, I especially love the ones who've been around so long they turn into real life friends. Amanda is one I call "one of my original" blog readers -- she's been around since the beginning, and I loved her family for getting me a last-minute ticket to sit with (slash near) them in right field on Friday night. So cool! Thanks, y'all!
...And then I looked like a loser taking pictures by myself in batting practice on a Friday evening, because they stopped to eat at The Varsity and got there right after the boys ran in. *sigh* Well, at least a few photos came out okay. ;) You can click to enlarge, y'all know the drill!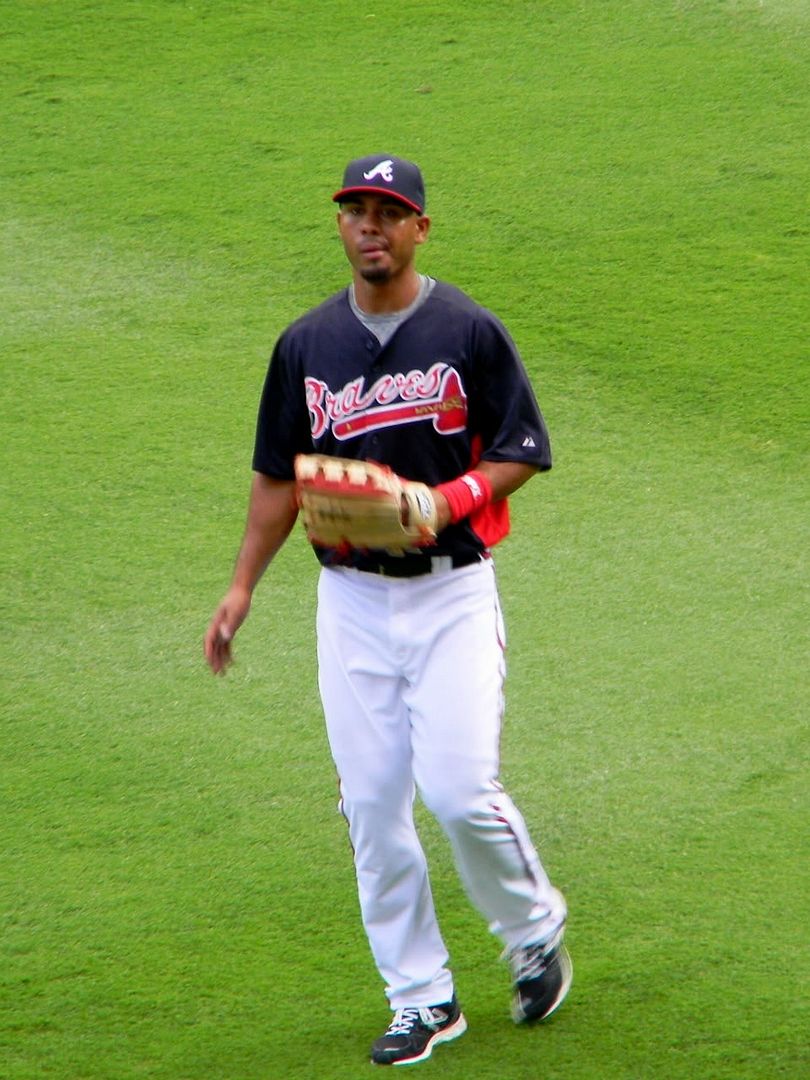 Wilkin Ramirez saw me taking pics. Hi. Yeah, I do that. I'll bring you one if I ever see you at an autograph signing. :)
EO. Hat. ❤
Tommy. Blow pop. Water.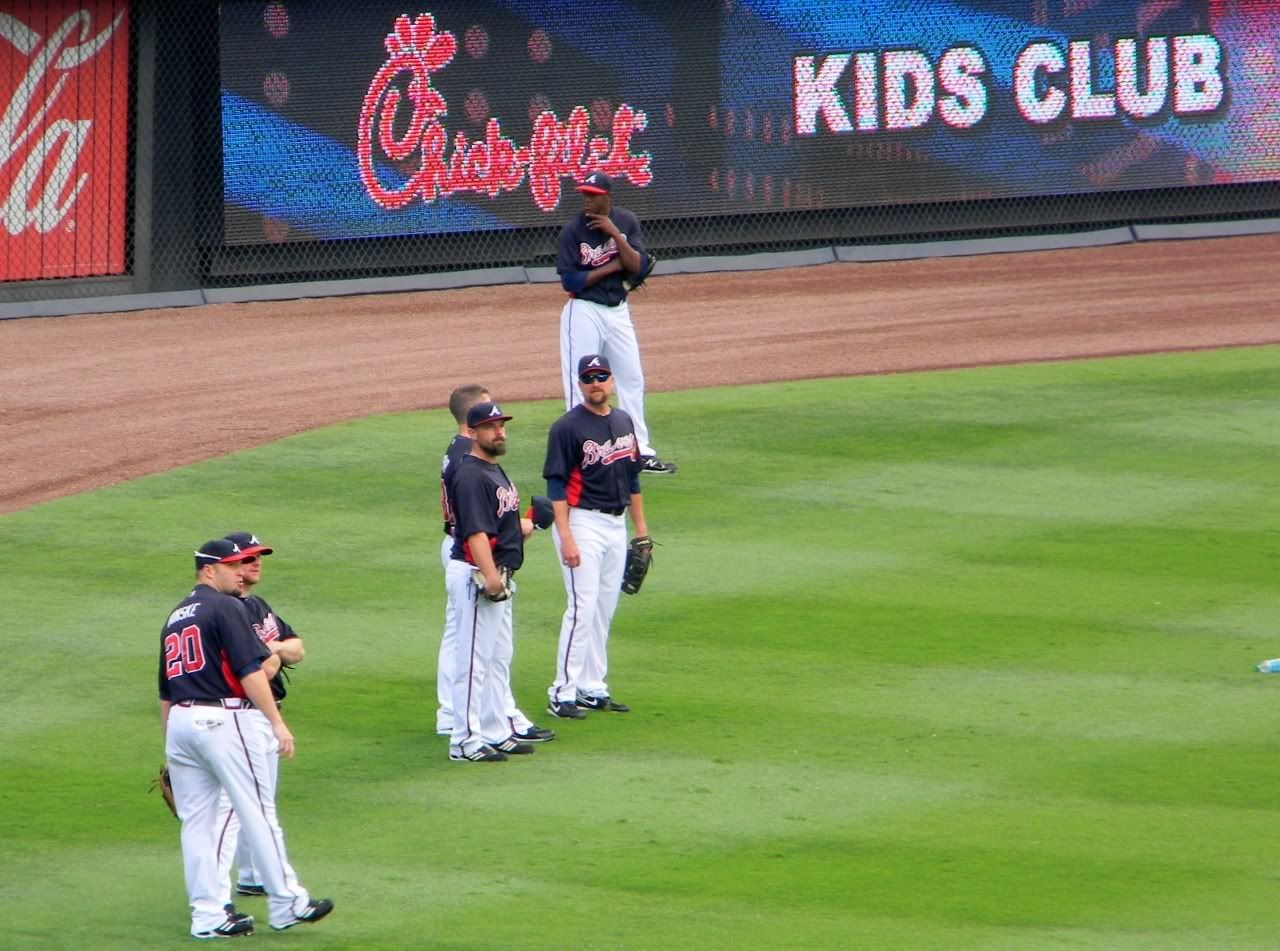 Kids Club! Oh wait, 2/3 of those guys were born in the '70s. ;)
Well, age doesn't matter that much; it's how you feel! Ask Tim Wakefield, right?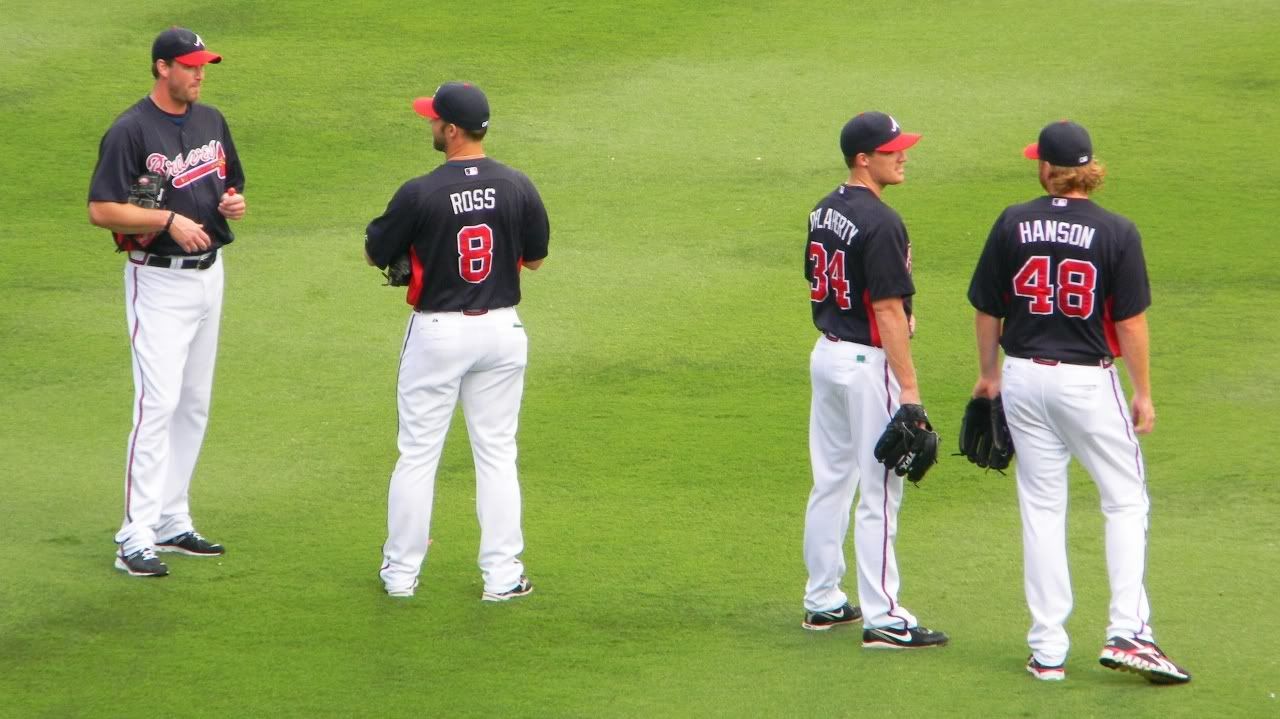 red blow pop
Prado in the cage! This was exciting because it was his first day taking live BP while on the DL for the staph infection.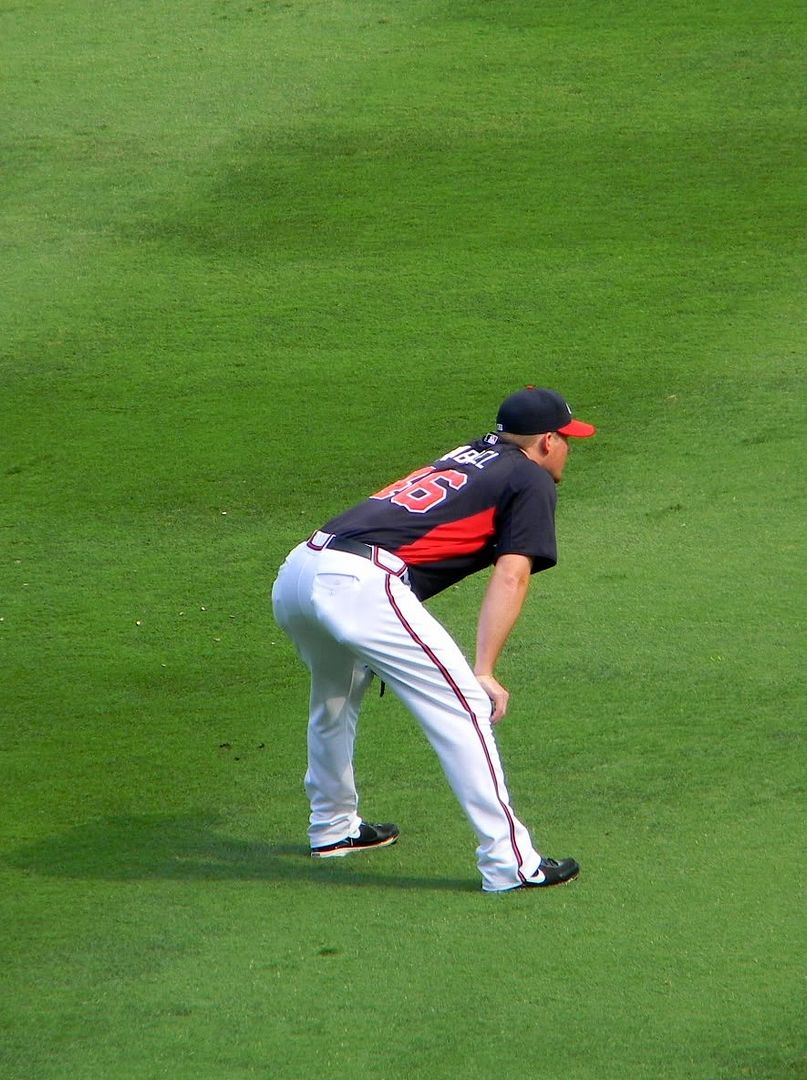 Kimmie had TWO water bottles. Stay hydrated, hon.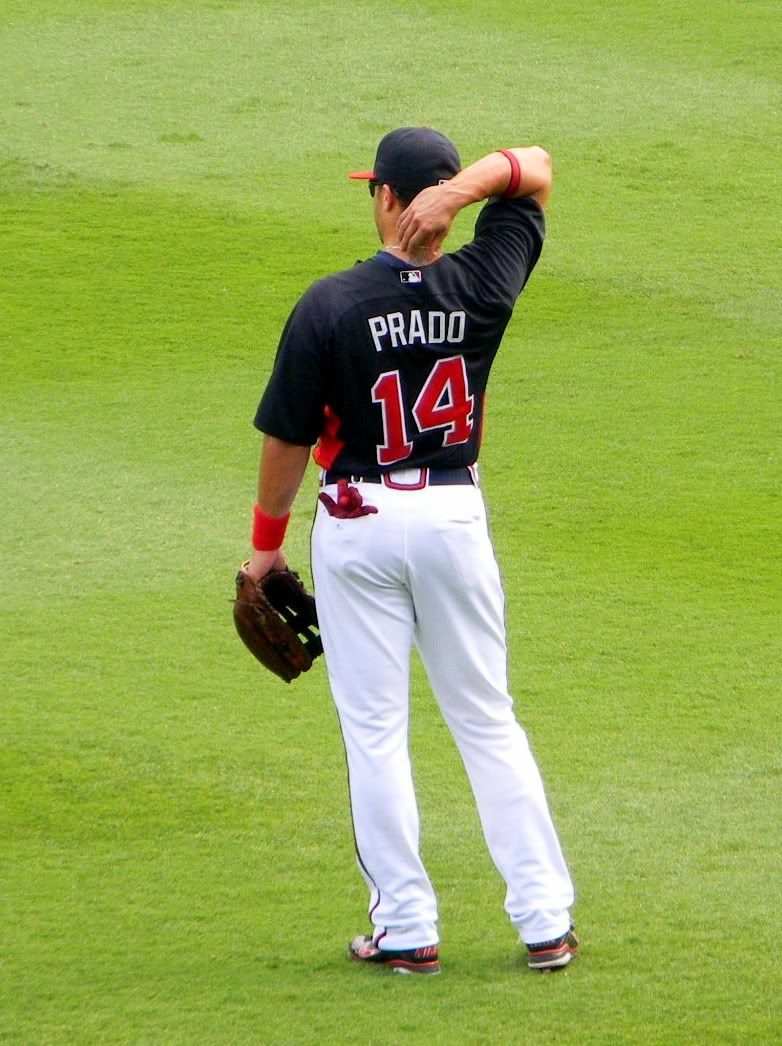 Shagging flies, playing with the neck tat...
Acknowledging his many, many fans!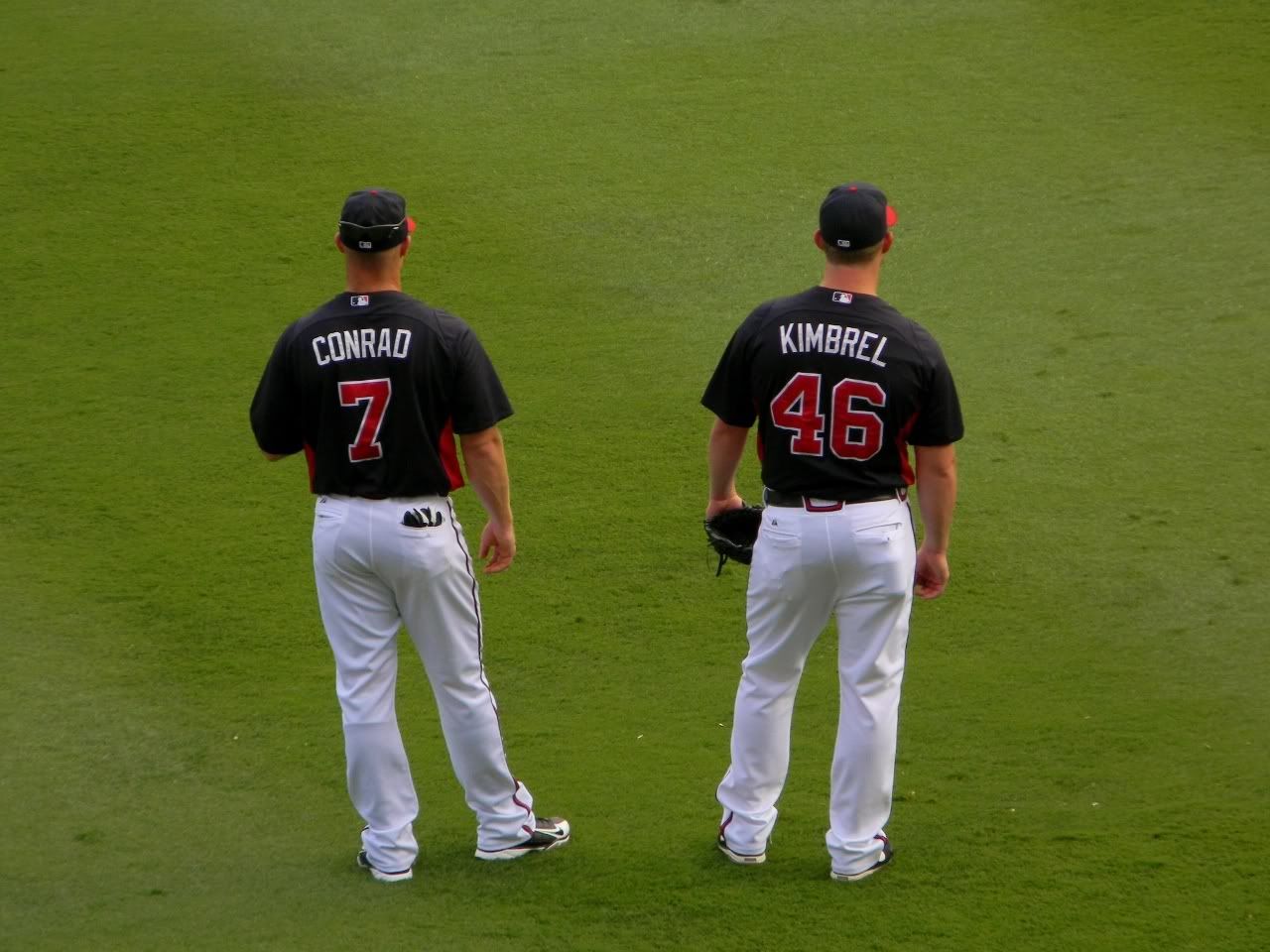 Why no, I don't mind if you hang out there. :) Stay awesome, boys.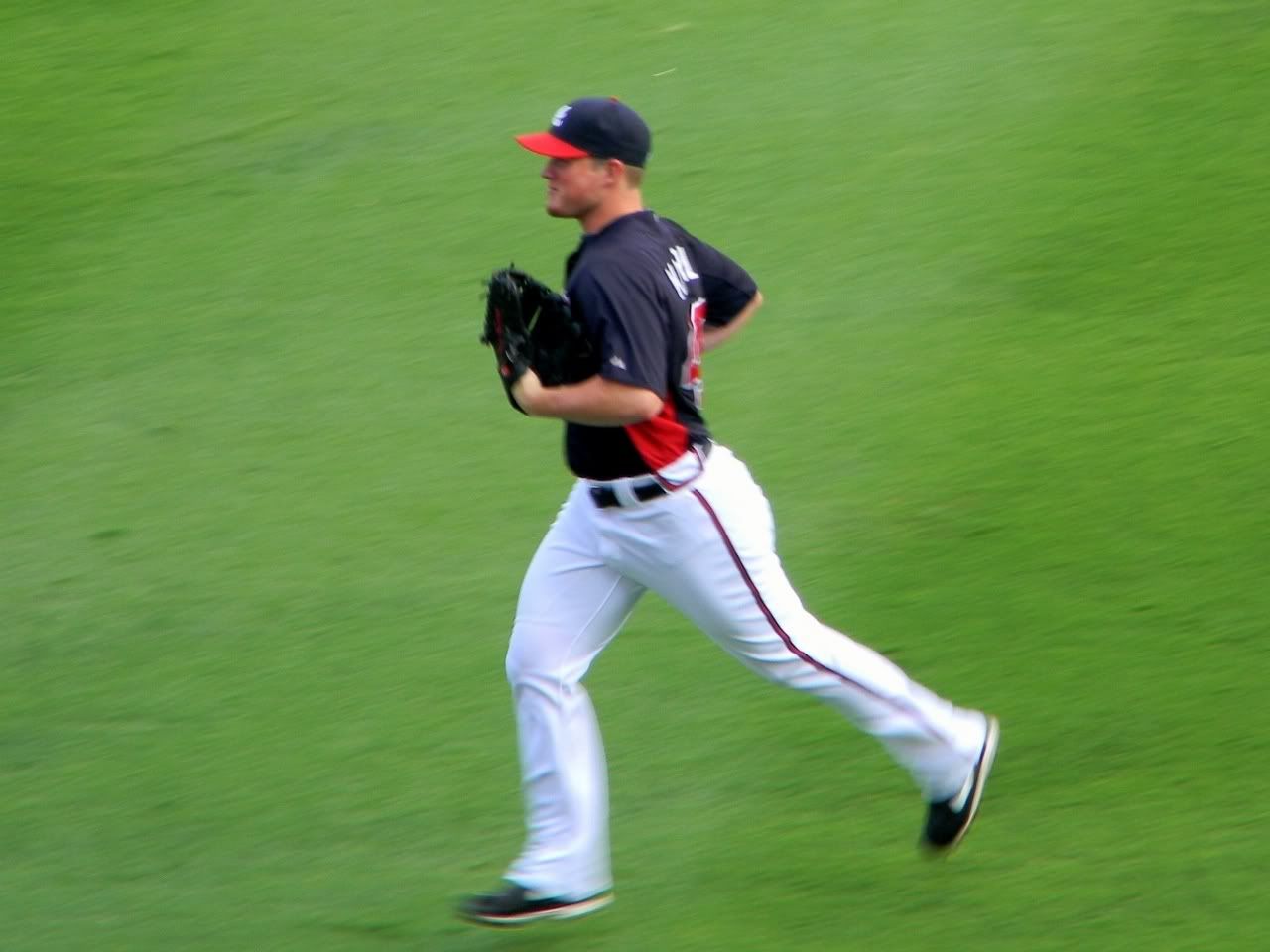 I need to post BLAZINGSPEED pics of other guys besides Mac, right?
Or is it only funny because it's Mac? (I love CK's face in this shot.)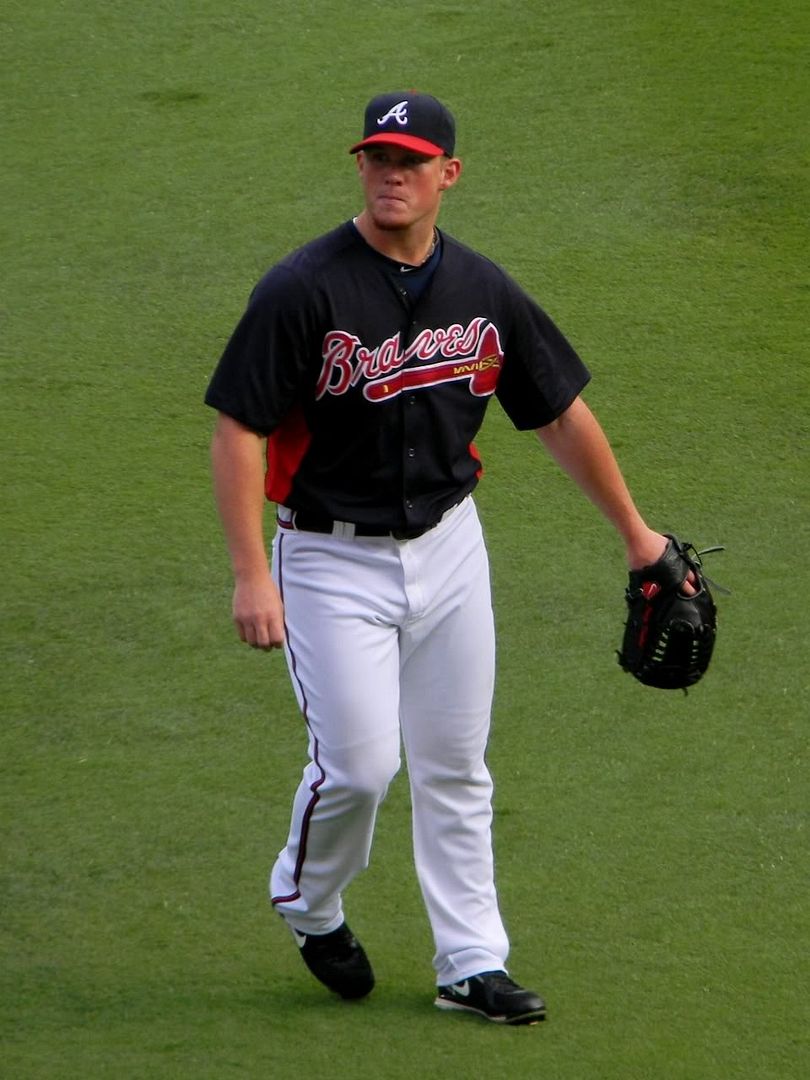 He looks kinda mean in this shot, though.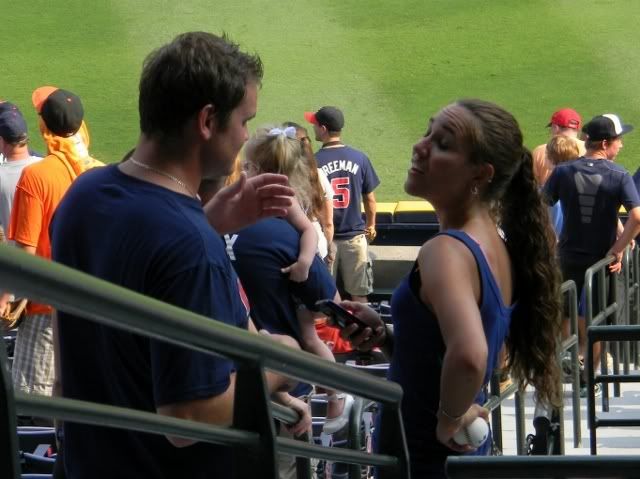 Girl had a ball tossed to her. Her family was quite proud.
When I questioned the fit of her top with a friend who works for a university, I was told the current trend is wearing tops really big with bras intentionally showing. High school and college girls weigh in please? Why not wear clothes that fit properly?
Cute faces
Cute! Faces!
❤ Maybe the cutest picture of these two I've ever taken. ❤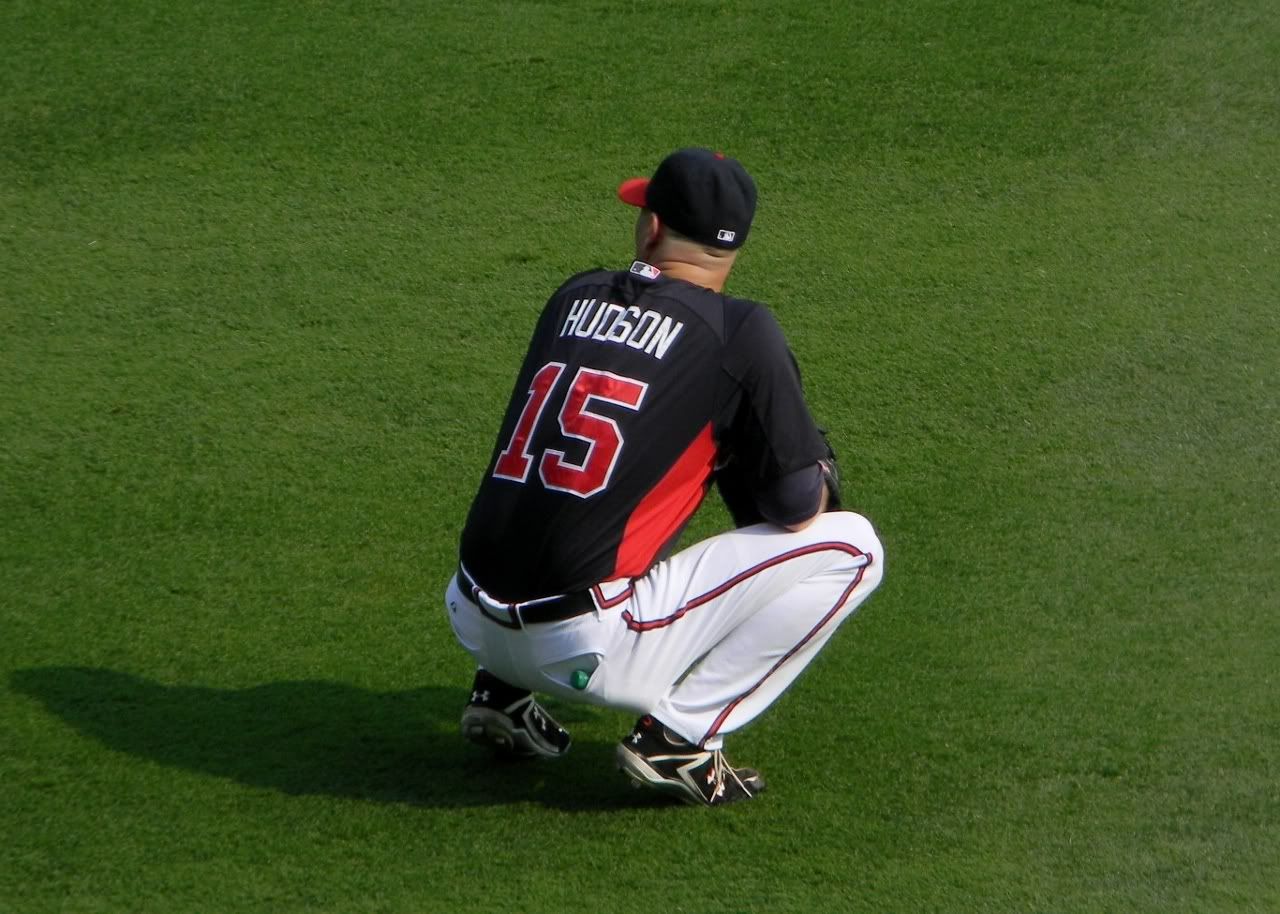 For Pam
Tried to get some decent pics of Moylo's ink today. There are more in the full album, but he was kinda all over the place and it was hard to catch him when he wasn't moving. Hey, if it loosens his back up and gets him back in the bullpen where we need him, that's fine. :)
One day I'm going to ask EO to his face what his deal is with hats.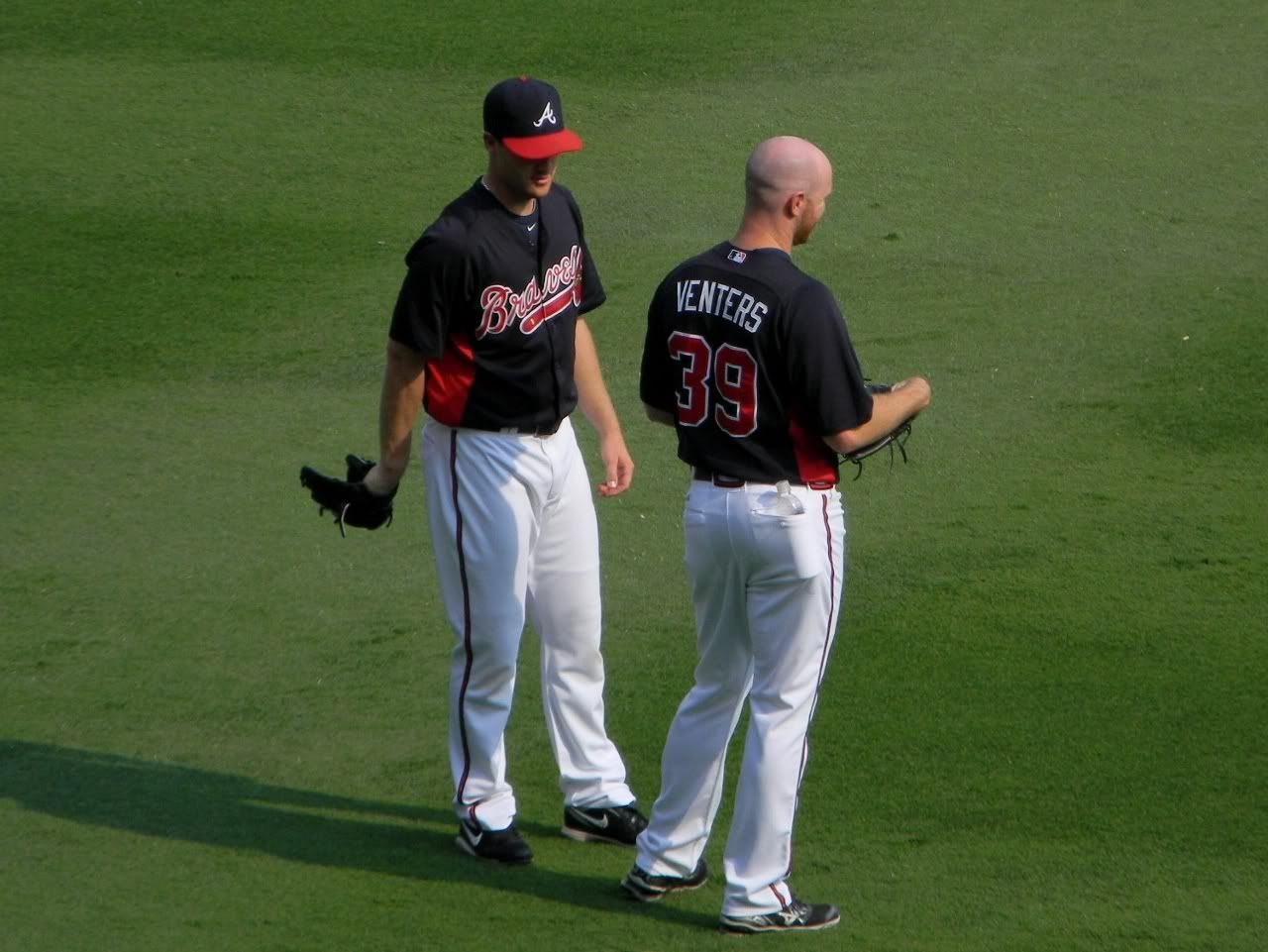 He tossed Jonny's on the ground (after taking it off his head!)...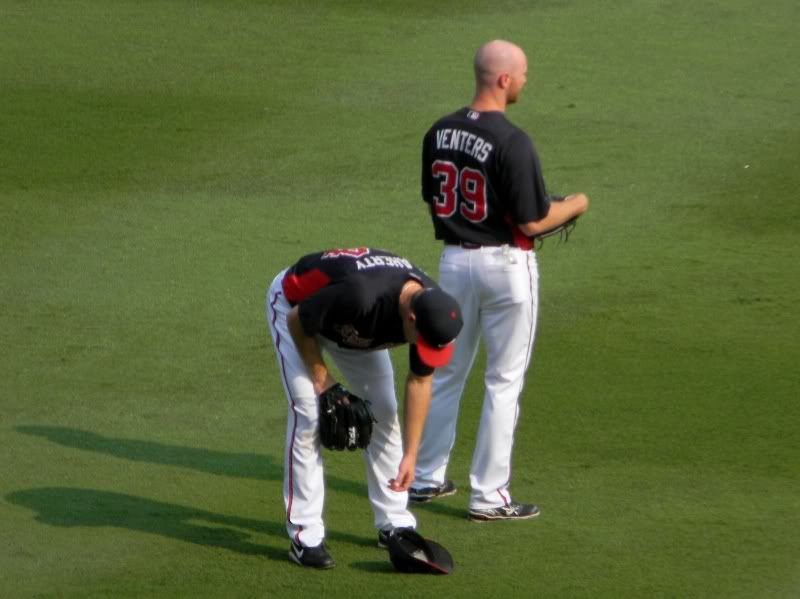 Picked it up...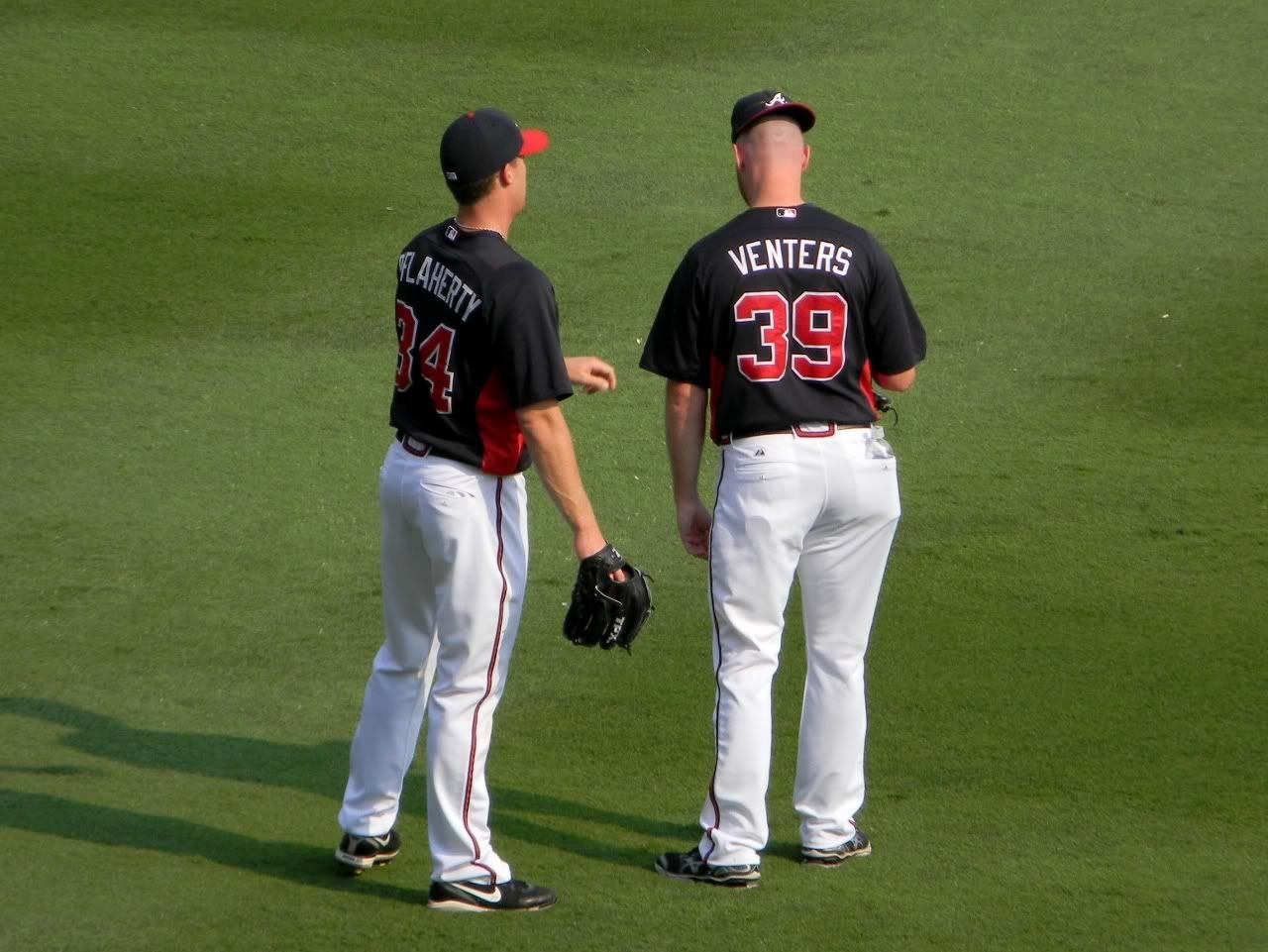 And put it back on his friend.
Who left it there to shag the next fly ball. Awesome. :D
Then turned it around weirdly (look at O's grin!)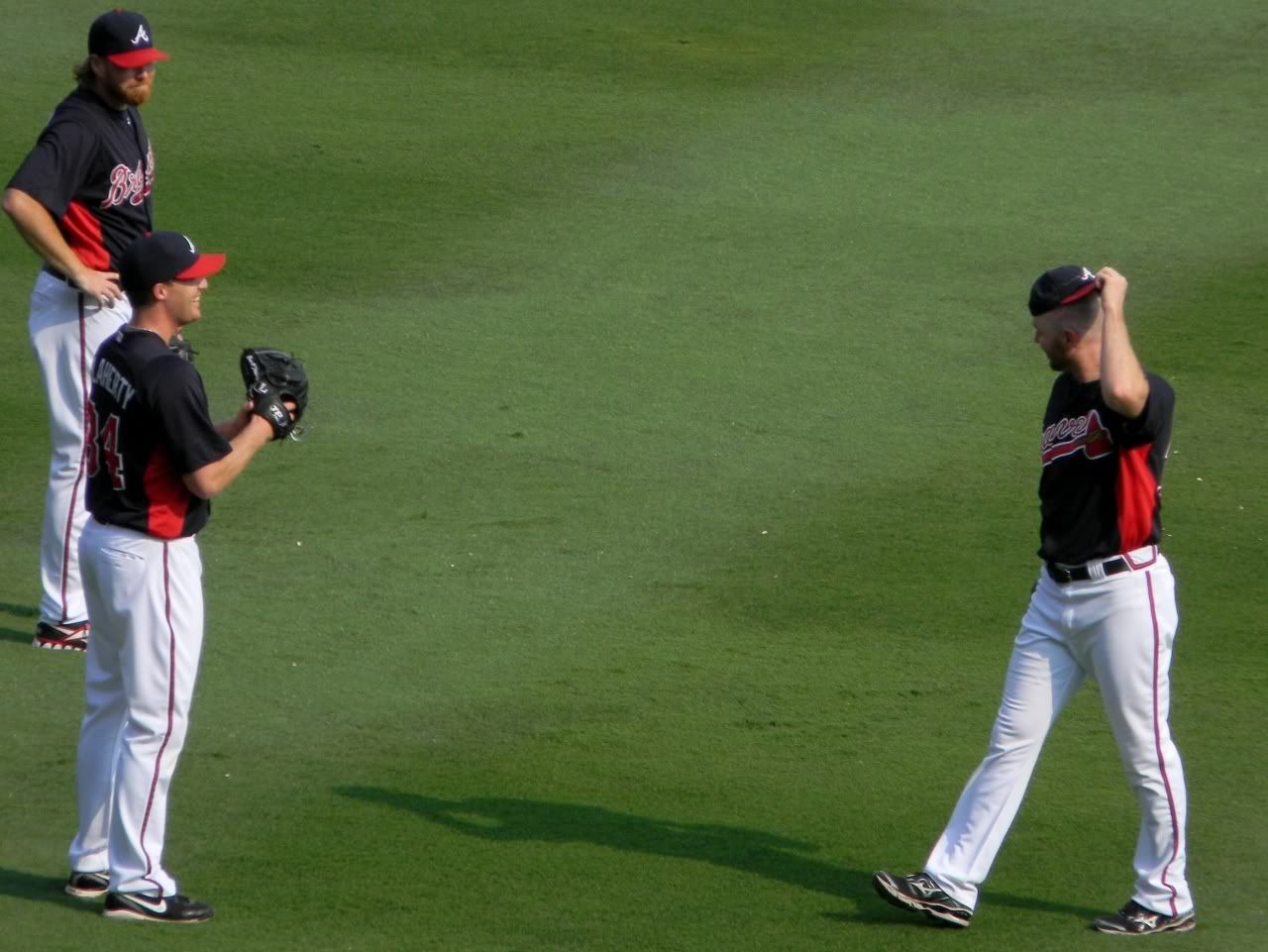 Tommy's pretty amused too. :) I love stuff like this.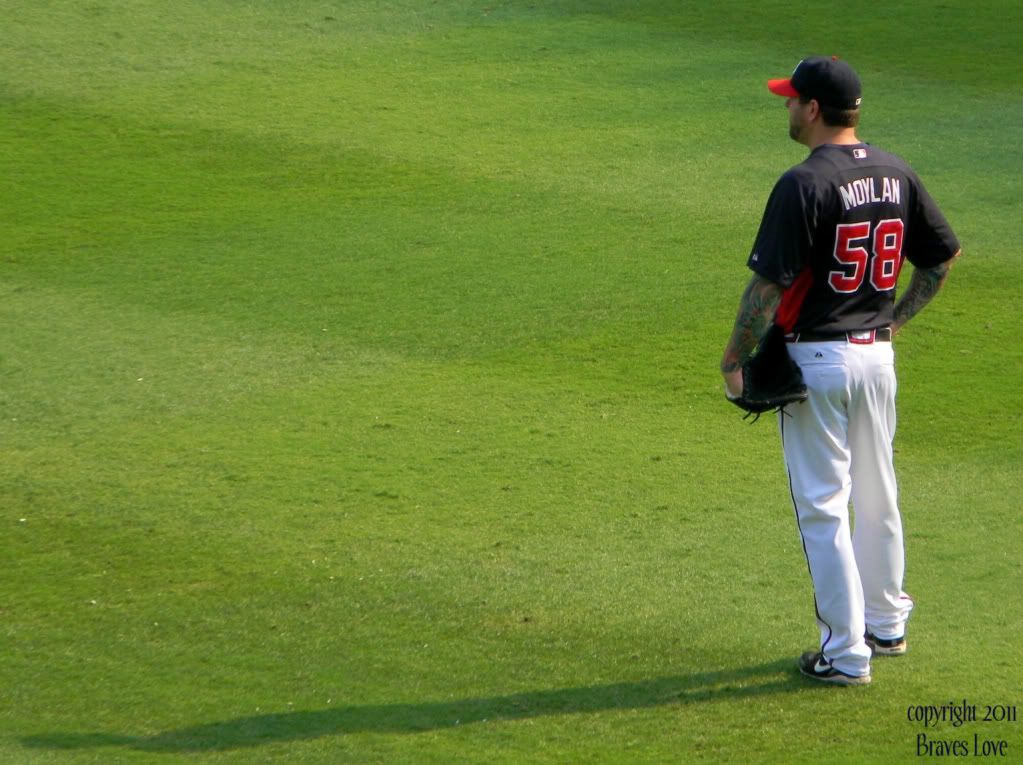 Oh, Moylo's standing still! Pay attention, Lauren!
Man, Brandon Bond does pretty work.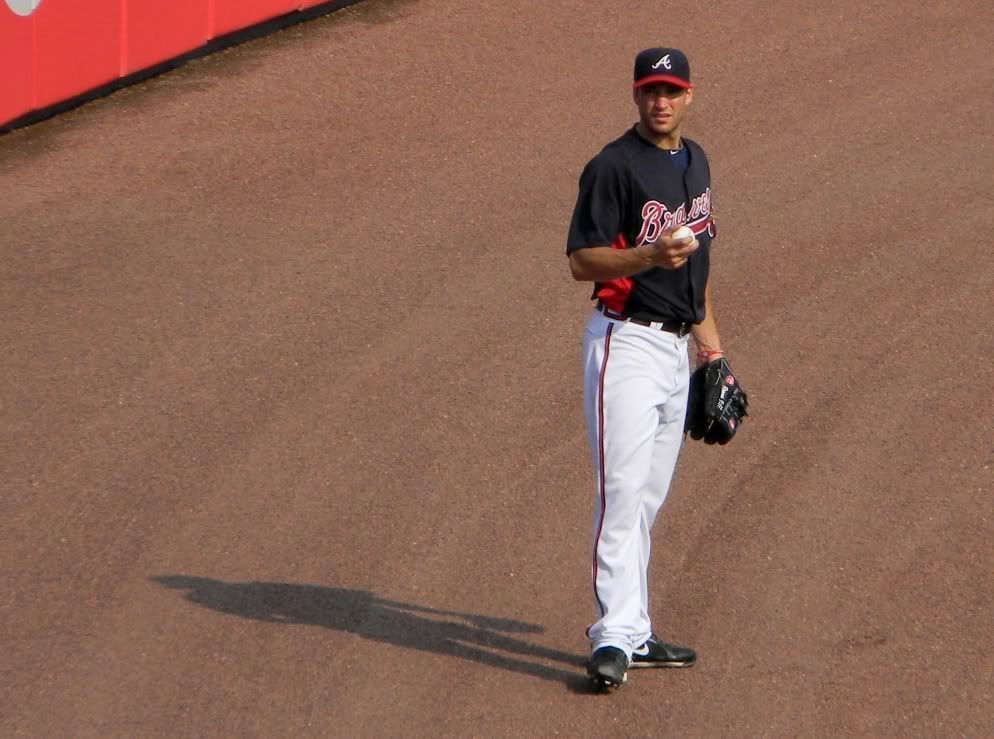 "You are a grown man; why do you need a ball."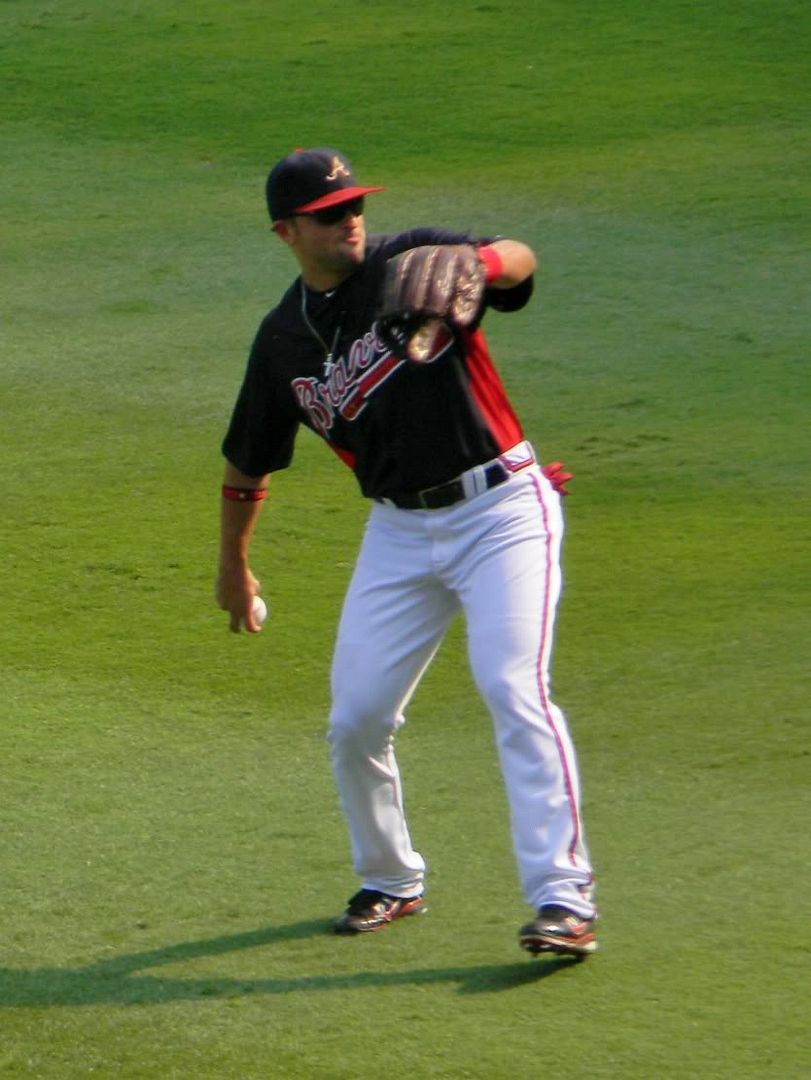 Crowd favorite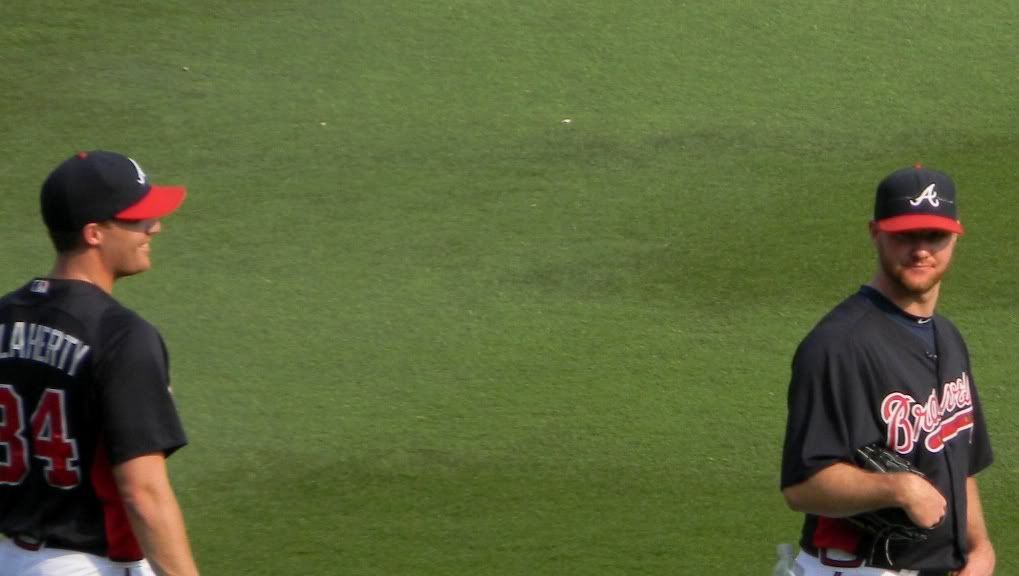 Fantastic faces!
Sorry about the odd cropping - I'm sure you can imagine why. Sometimes I accidentally get ones like this and they usually get deleted. The only times I keep them is when the faces are cute / funny, and then they get chopped up and the originals are deleted. I don't run THAT kind of blog. ;)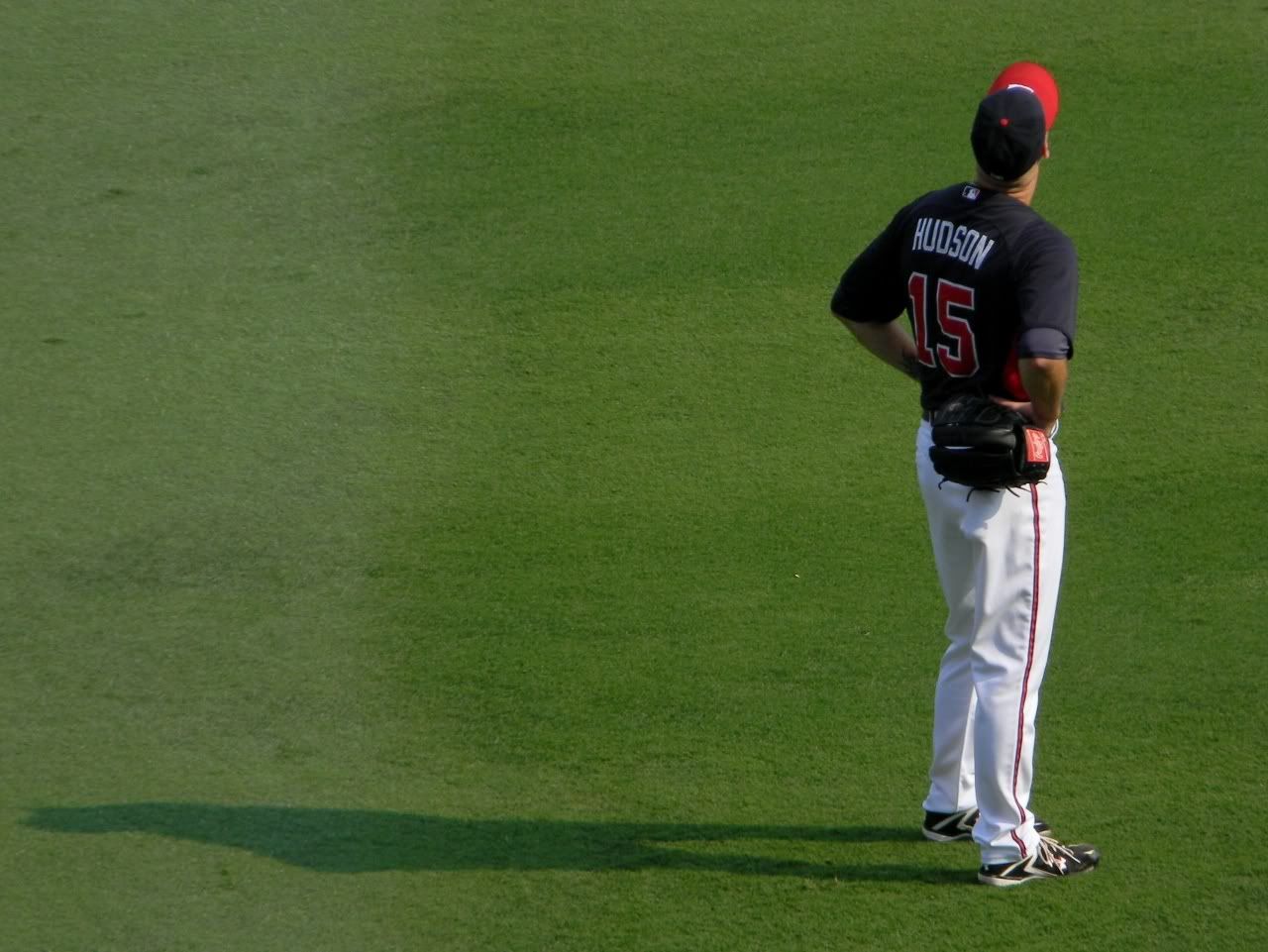 No, there wasn't a flyover.
Leap!
MARTEEN!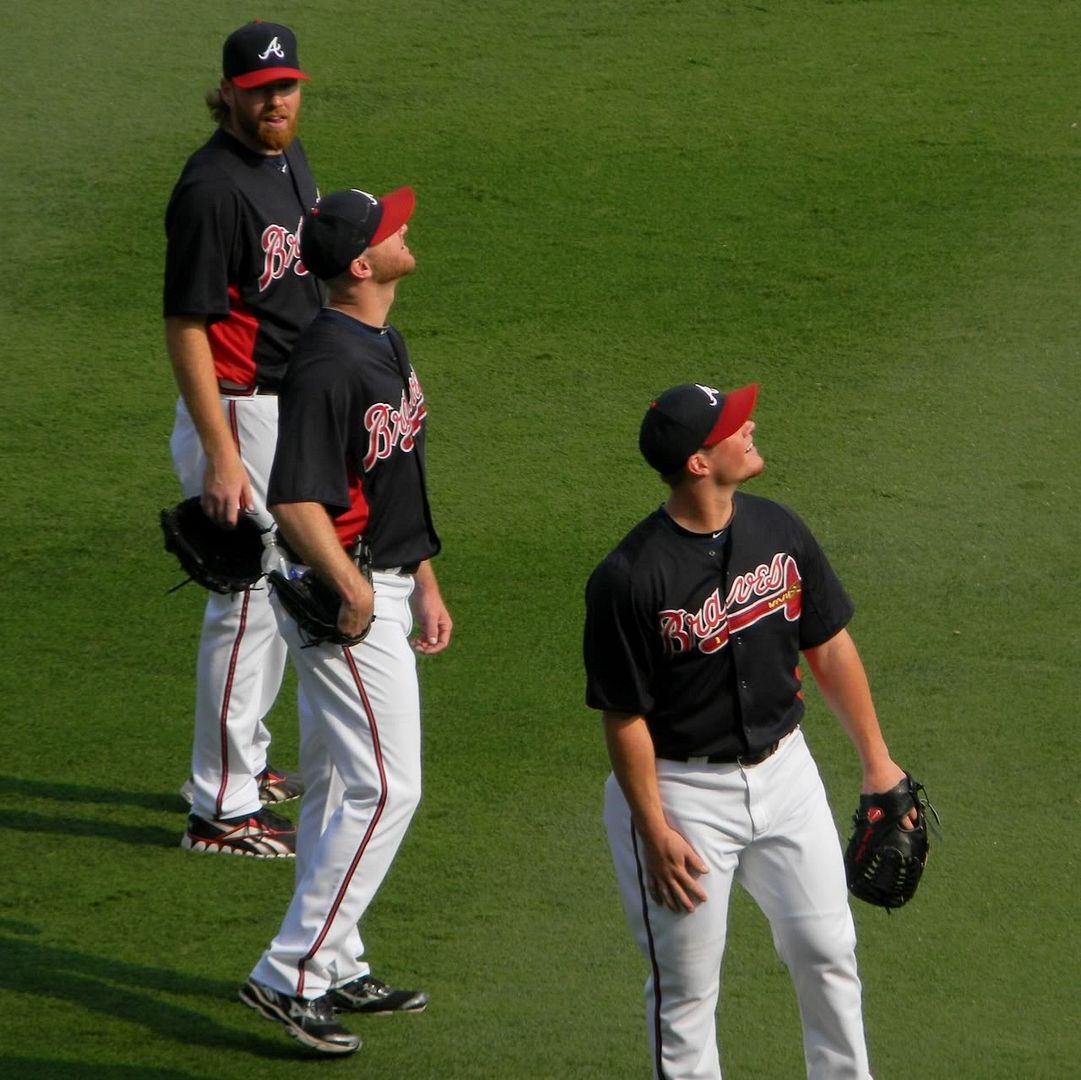 Kimmie was especially cute Friday. Look at that face. :)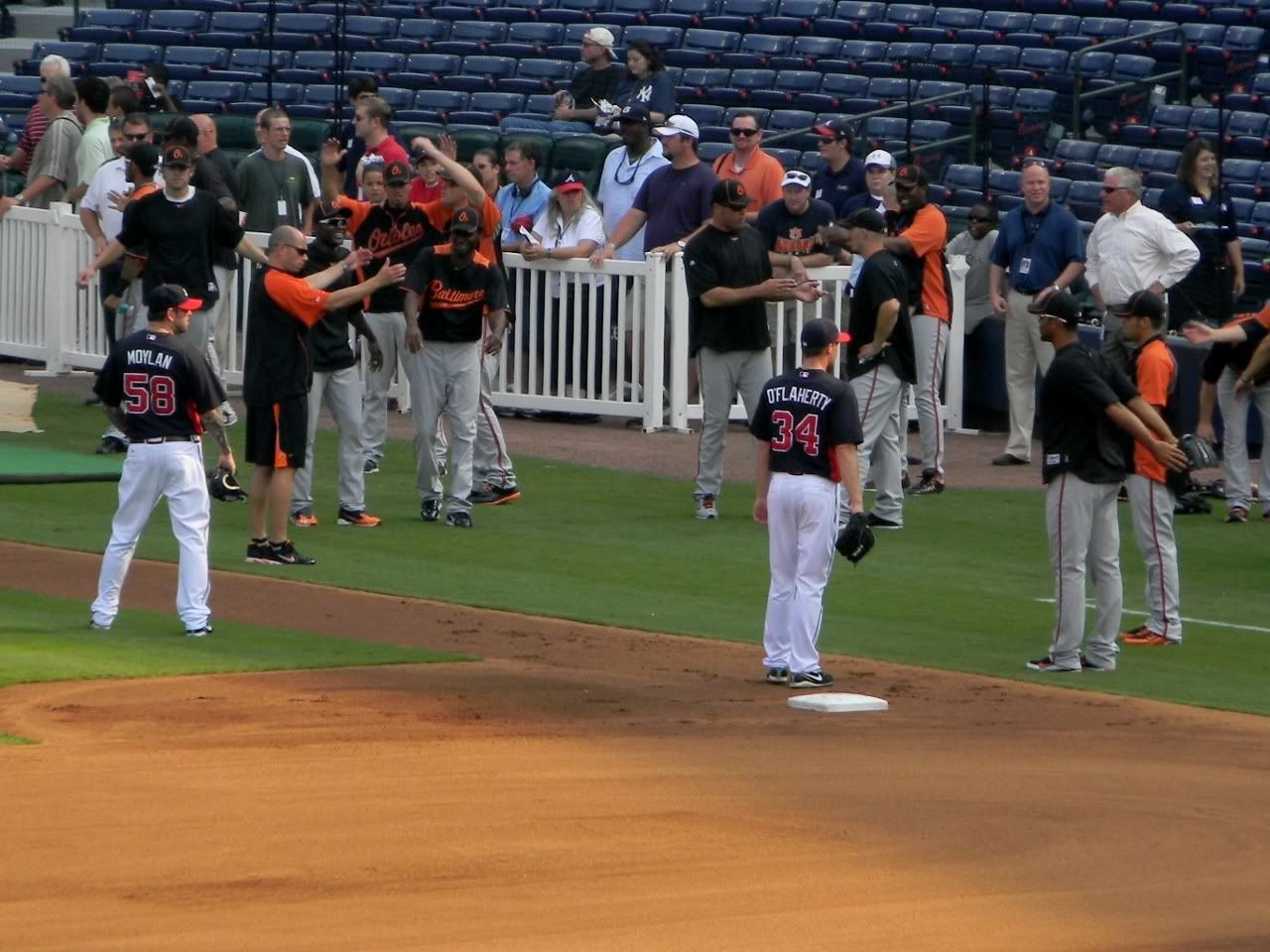 Moylo and EO stopped to talk to DLee on the way in. DLee!! ❤
DLee is still hot, in case you've forgotten. You can see his pecs through his warmup top, y'all.
Oh! Amanda's here! McCann burger for dinner, walked around a bit, she flipped through my pictures. Our seats were on Bernie's side, the RF side of the bullpen, so we got some good pics of warmups. My pics of the game, of course, didn't come out as well. I love sitting there, and you can watch the game just fine, but it's a little far for good home-plate pictures with a normal camera. (I just have a point-and-shoot, not a dSLR like some of my friends.)
his hair is so short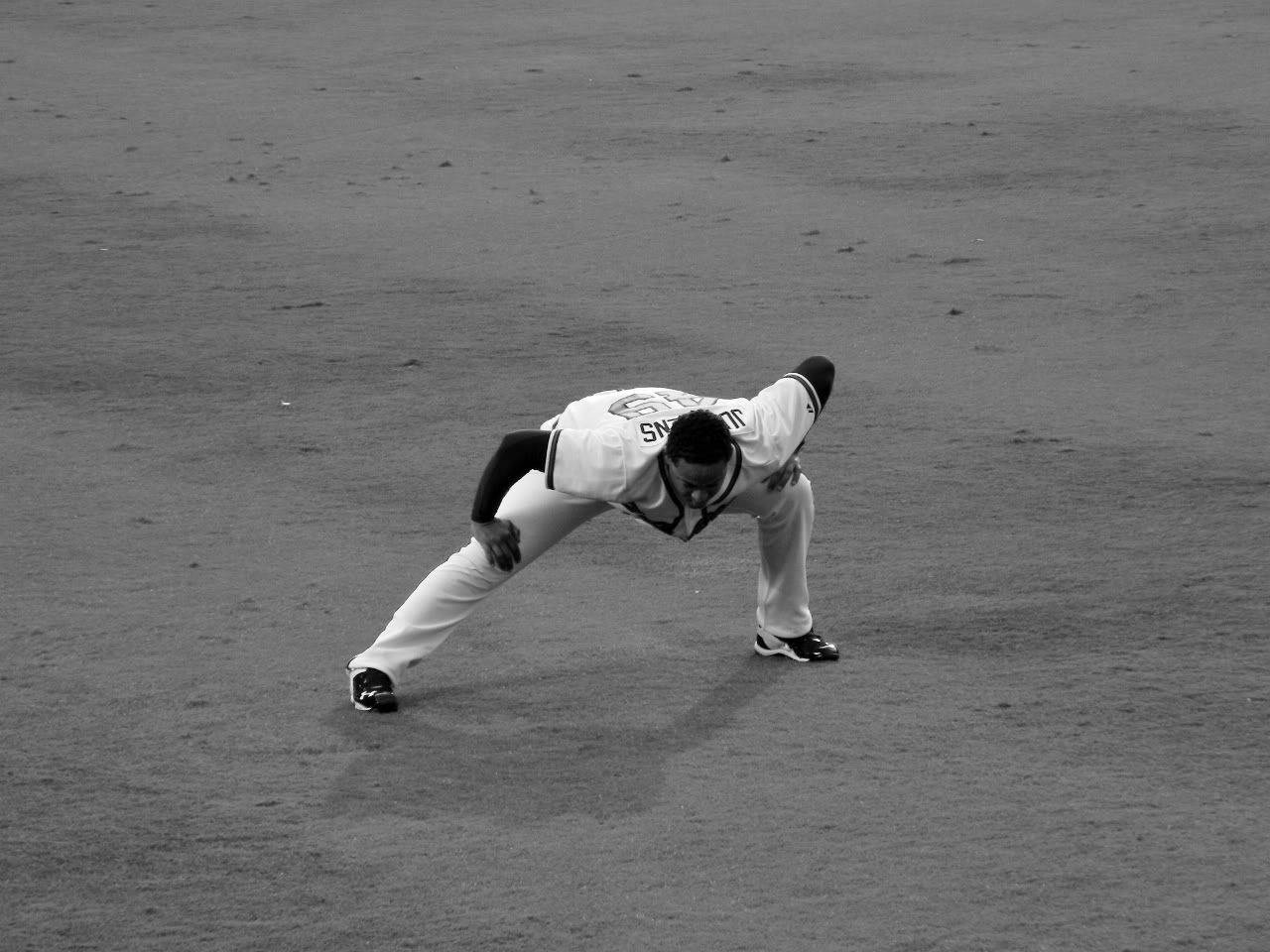 stretch
?
❤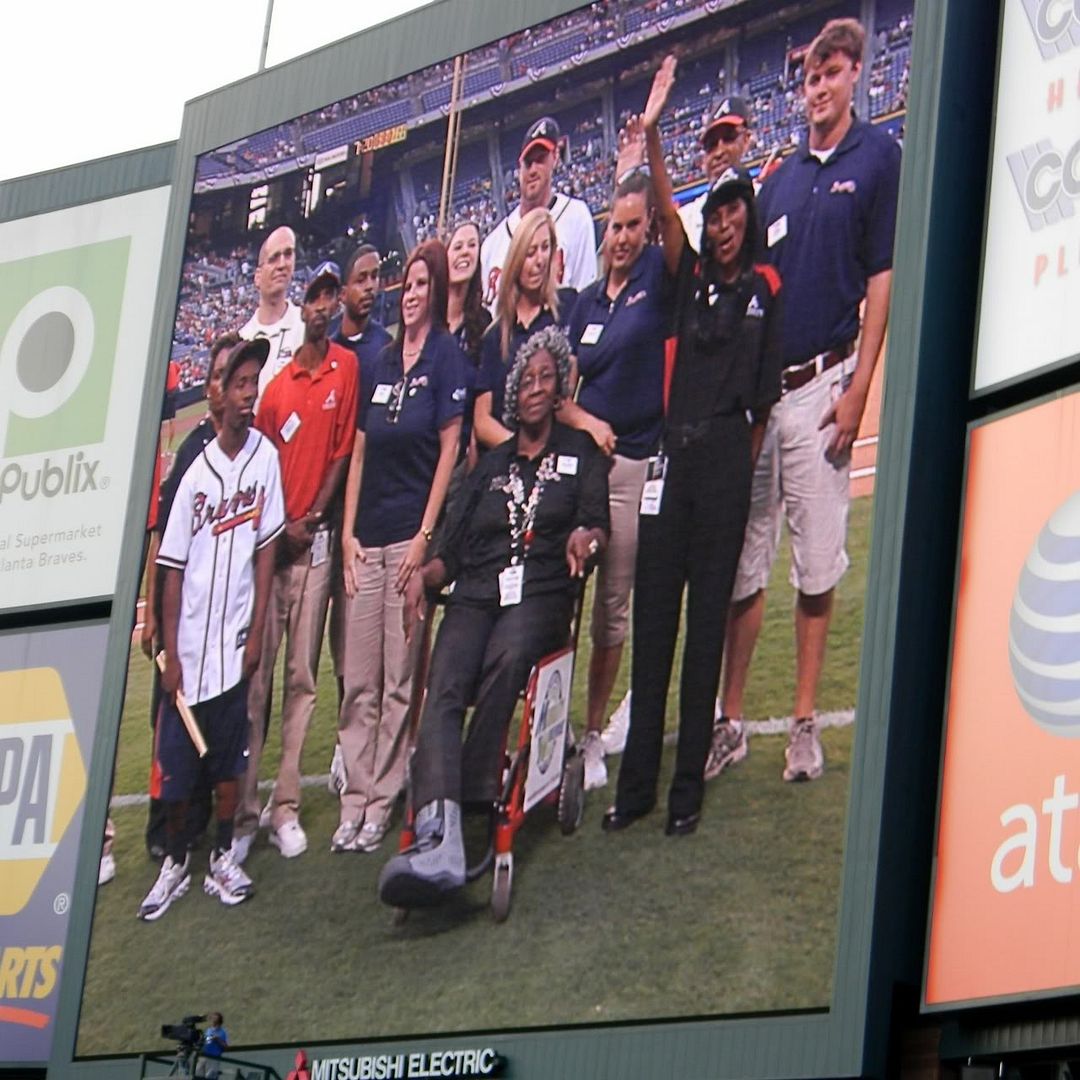 Matthew was Employee of the Month for his department!
Congratulations, @BravesOrganist! (follow him!)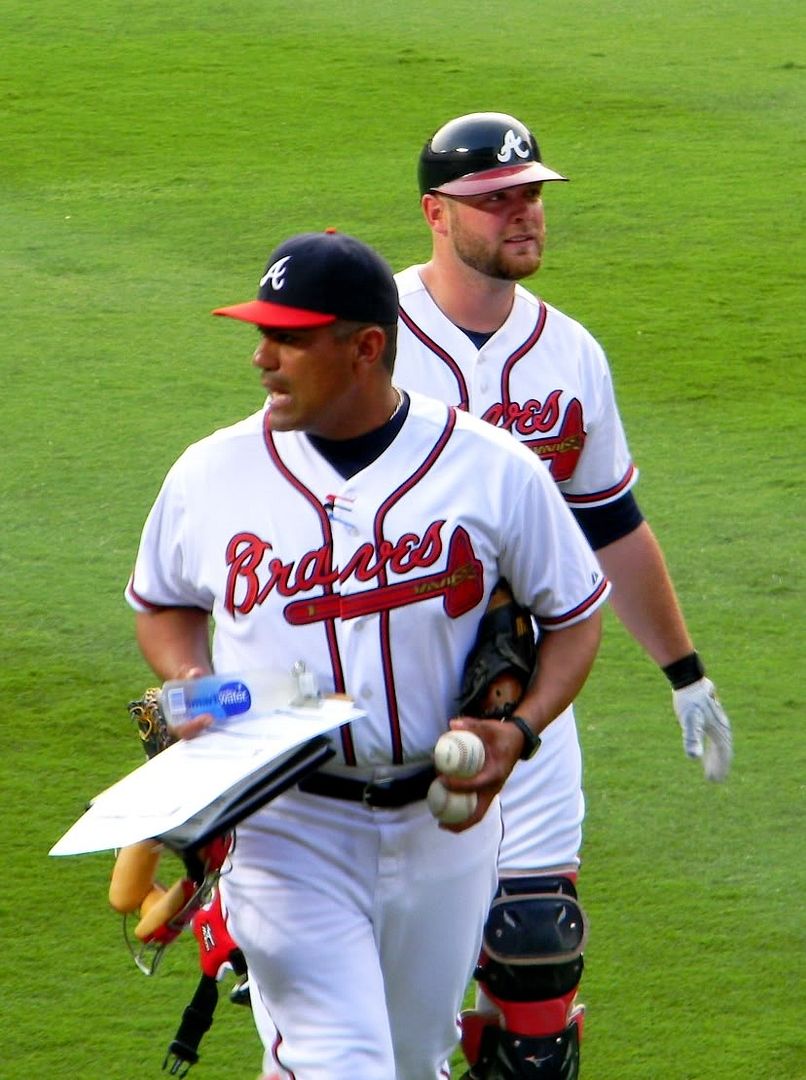 Some days he's smilier than others
I do like Freddie's beard more the thicker it grows. (see earlier post)
Make this one big. I love candids (of other people).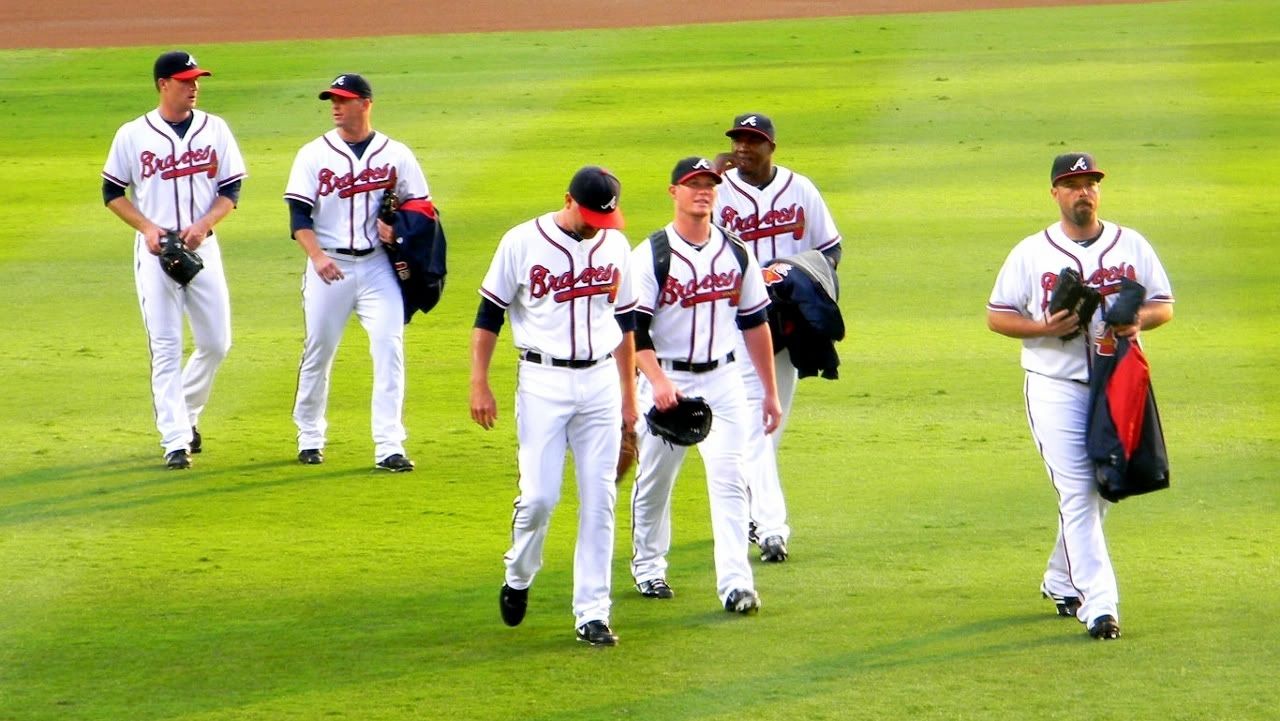 Aww, hi boys. Haha, Sherrill & Proctor and their coats. It's so hot.
Me: Where's Jonny? I don't see any socks.
Amanda: Don't worry, honey, he'll appear at some point.
Me: ...Not "worried". Just curious!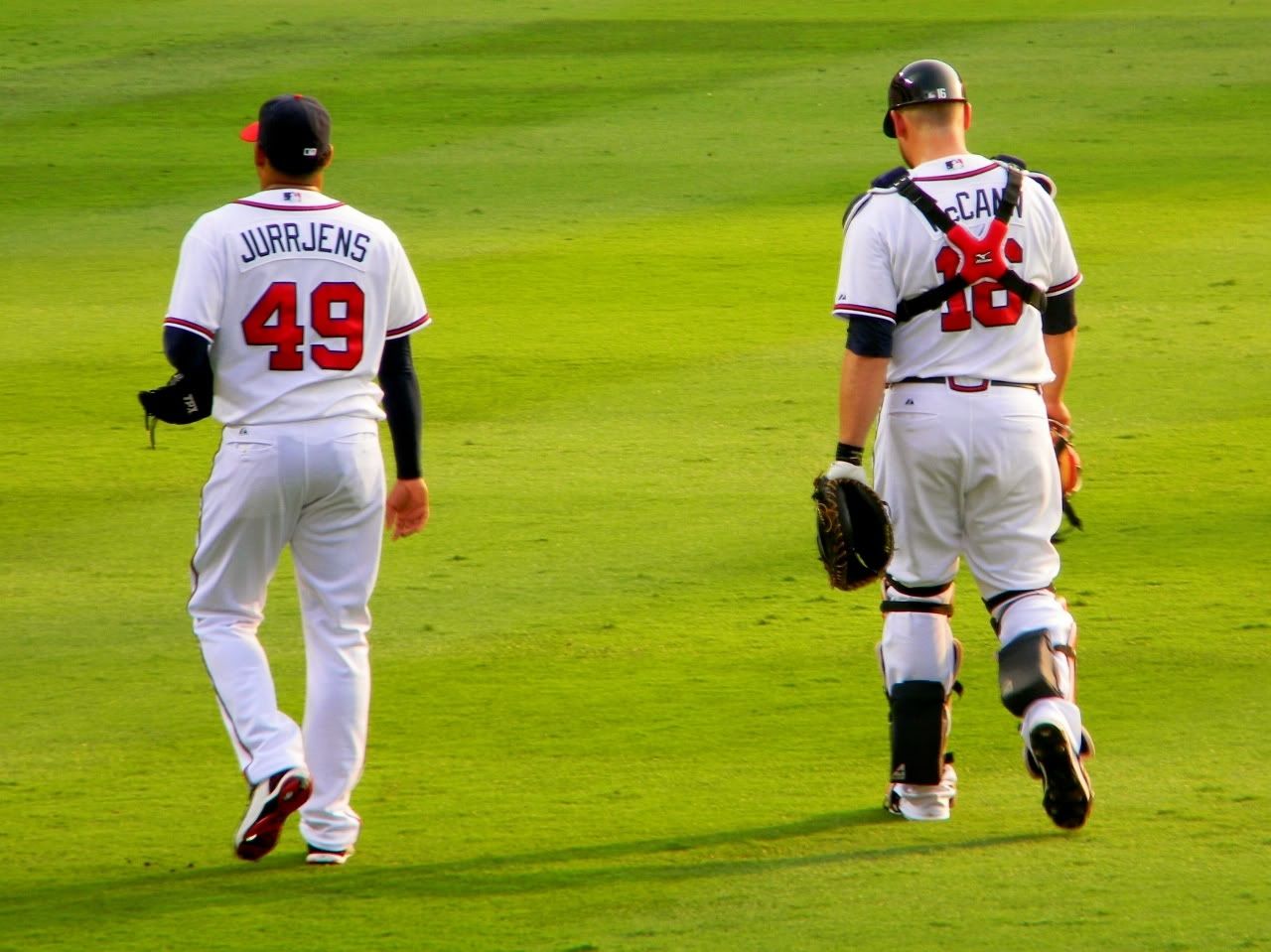 ALL-STARS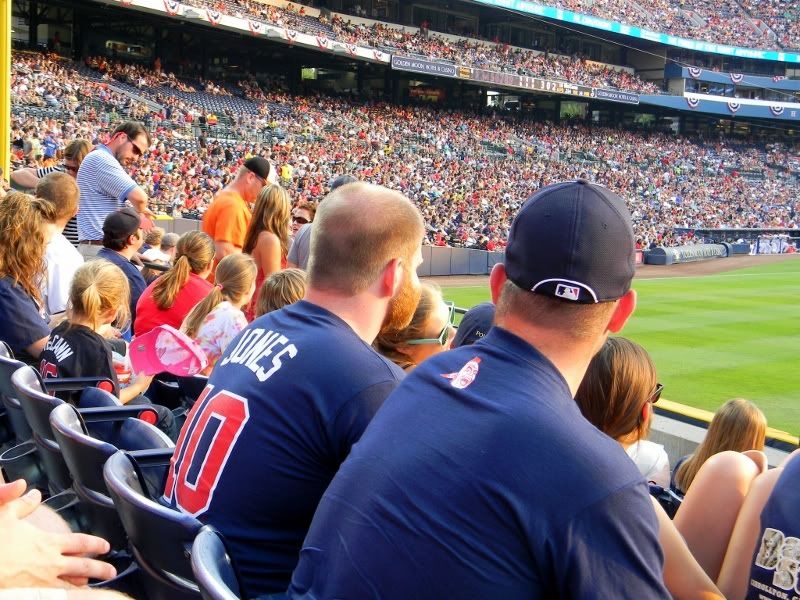 For Amanda - Mac's doppelganger in a Chipper shirsey in the row in front of us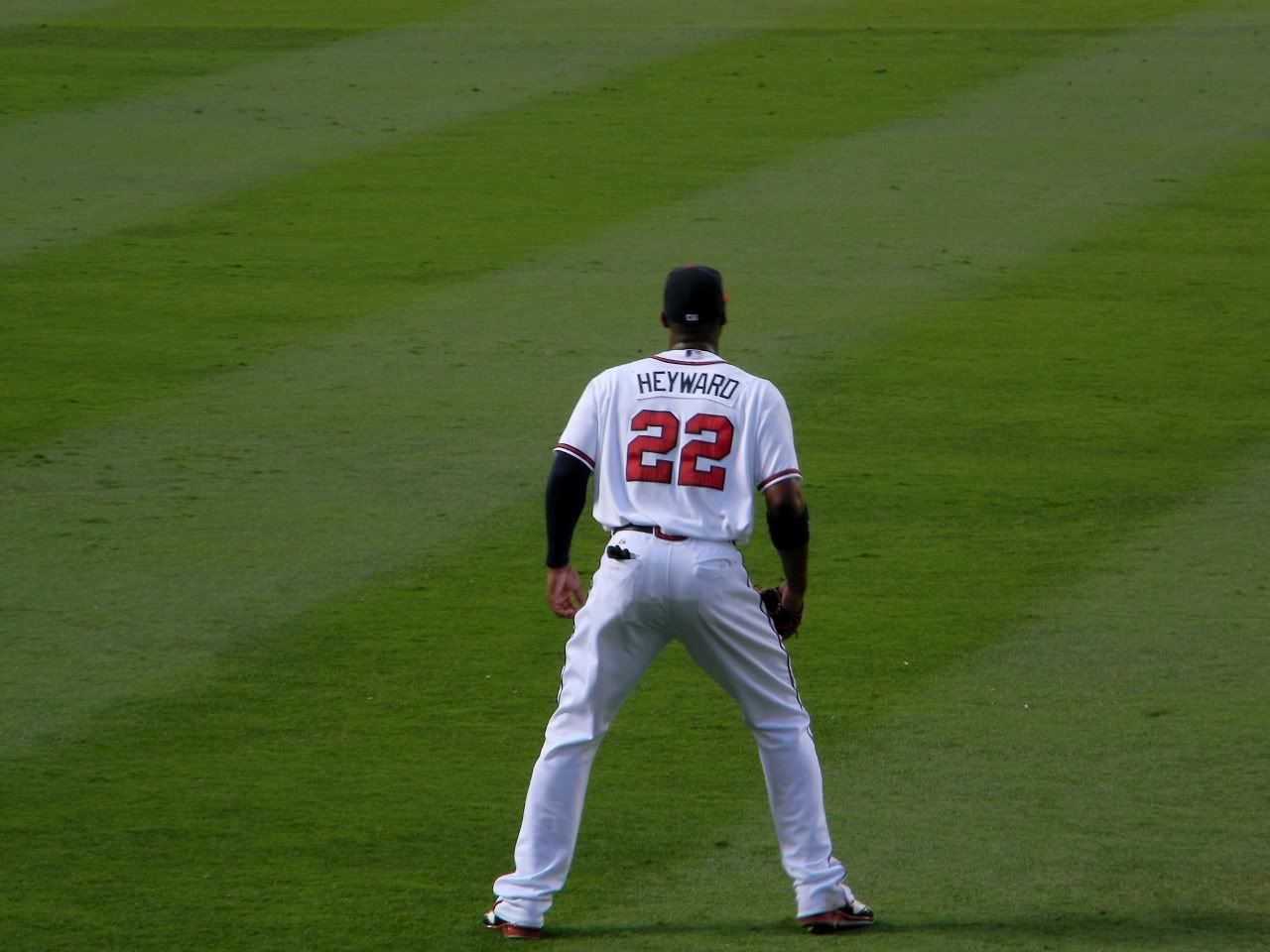 Like I said, these aren't bad seats for actually watching the game...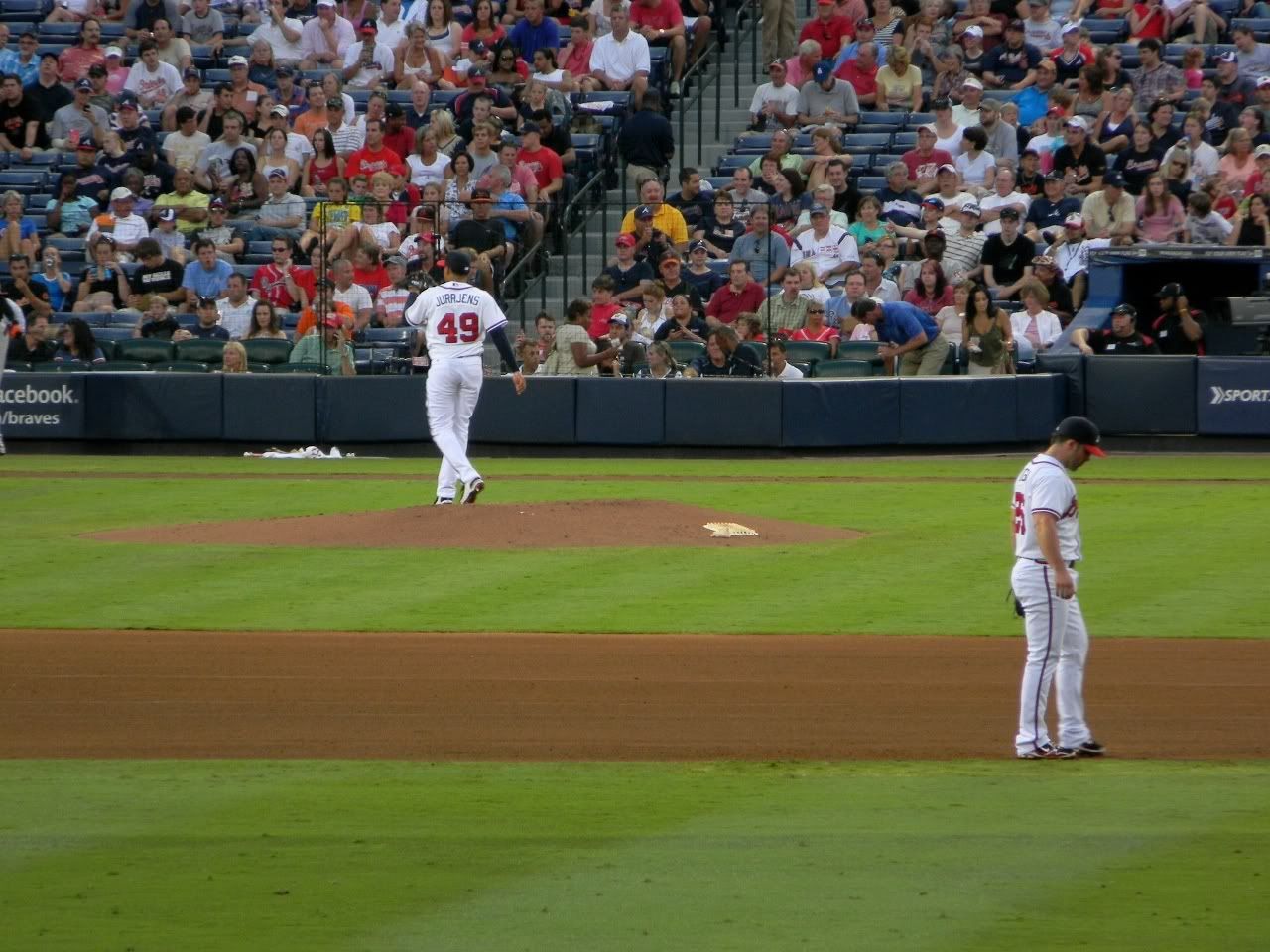 The pictures are just really far away.
I tried.
NotMac applauds JHey's home run!
Complete game one-hitter high five!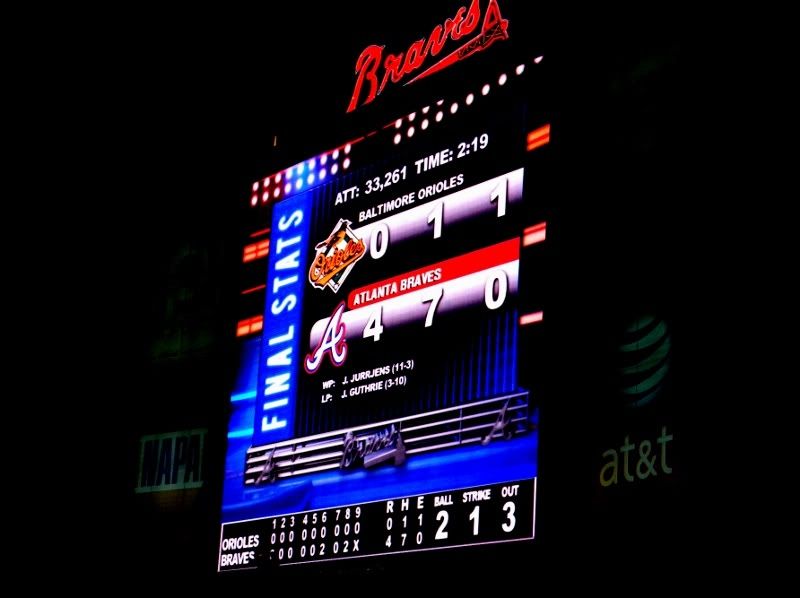 !
Bye boys. Good rest day.
Normal backpack. Sad Lauren. Maybe since Kimmie had to wear the pink one last year? I mean, I get that. But now... (like, today, not Friday) CoryGearrin is up and he's a rookie. Make him carry it. And not this regular backpack. We were thinking Hello Kitty, remember? Please? That would be amazing.
Full Album here.
Eleven wins for JJ already! How amazing!!