I feel like I already told the good things from this day (
here, in the BFFD post
), but I guess y'all want to see the gameday pics I took too. :) There are a bunch in the album -- I'll just add the ones below I have comments on.
Going slightly out of order, I want to start with this horrible video:
Alison: I hate this game.
Me: Yeah. [later] This is the worst game ever.
I've said it before: Hi/Low is seriously the worst in-game "entertainment" I've ever seen at any level of baseball. Is Marteen better or worse than BMac?! Well, no matter how either of them are batting right this second, it's going to make one of them feel poorly. Let's not do that to our Braves, okay? [Jenna Voice] Seriously. [/Jenna]
OK. Now that that's out of the way, here are some pretties. BEACHY WAS SOCKS UP ON HIS BIRTHDAY, Y'ALL.
He got so many birthday cheers :)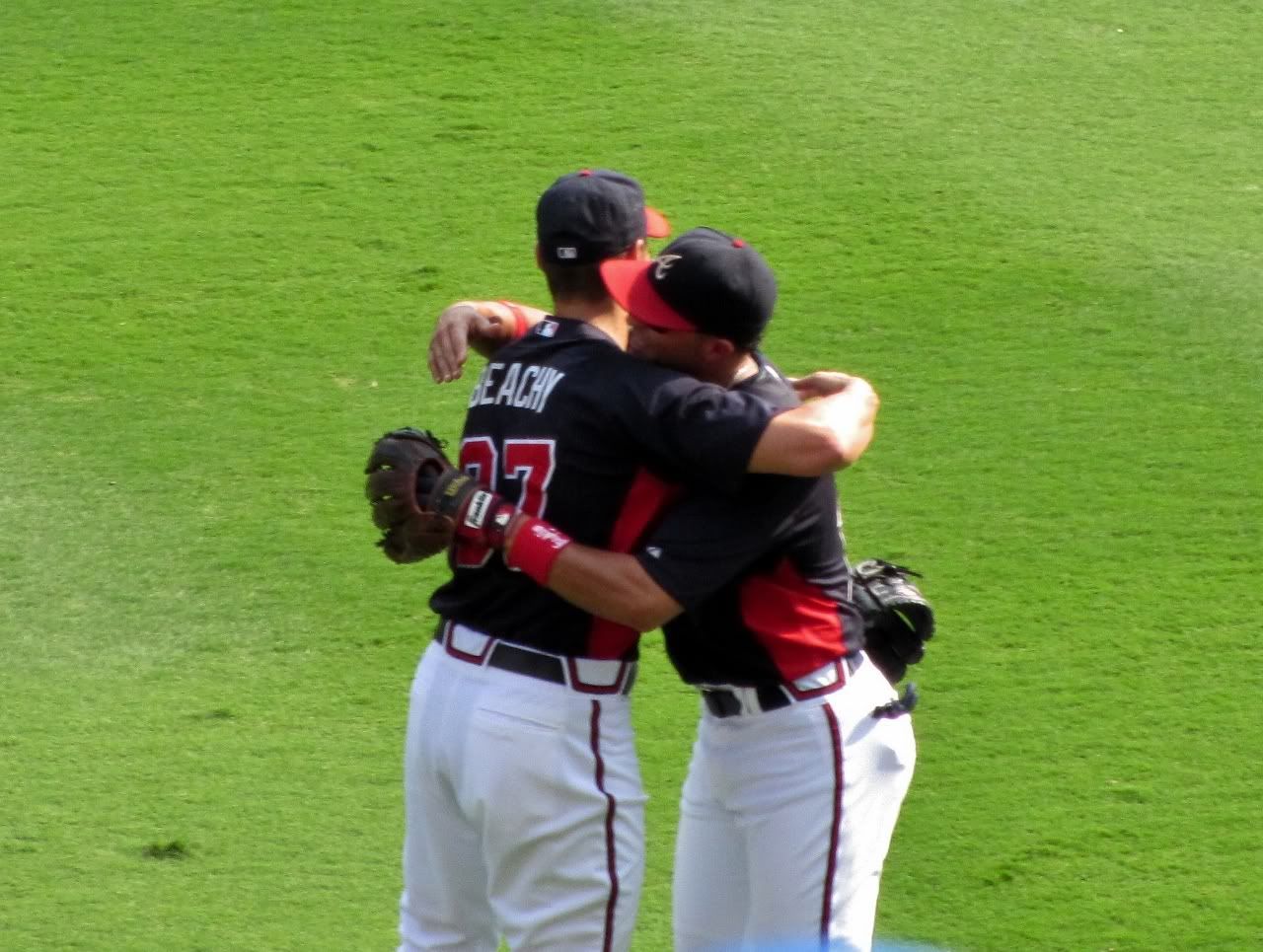 And a snugglehug from Marteen!
Best day ever? Maybe.
Happy birthday, pretty.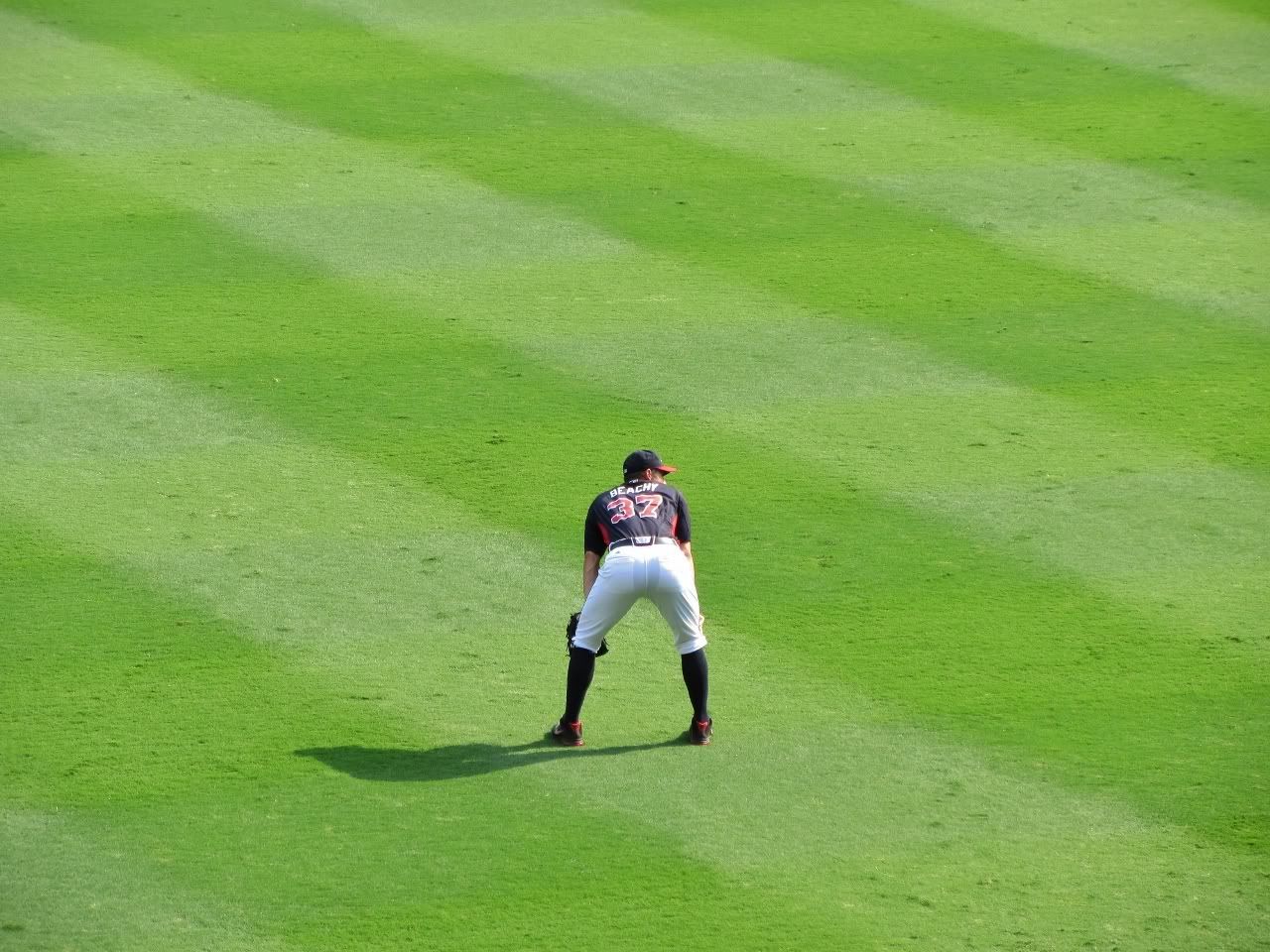 Yes, I see your socks. We all see. ;)
Some more boys? Oh yeah, there were more boys out there...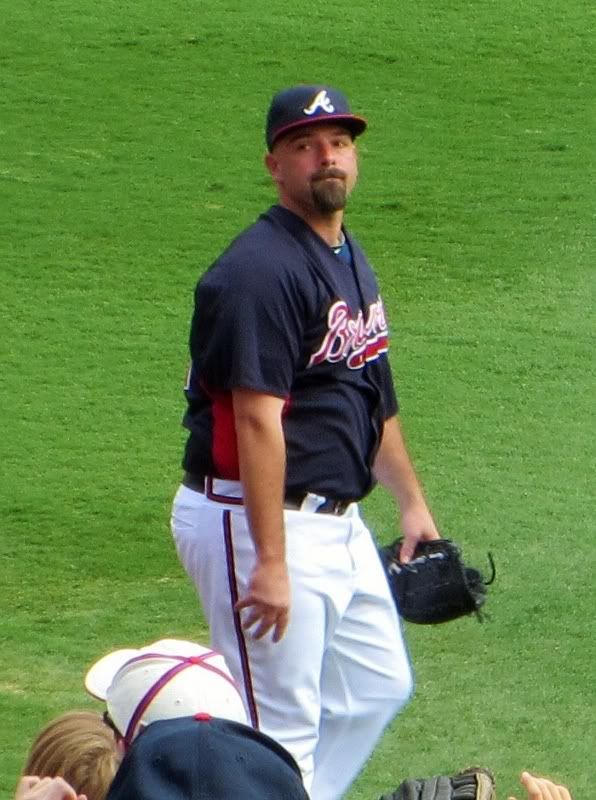 This might be the cutest pic I've ever gotten of Sherrill.
Sometimes I wonder if these boys are actually out there to shag fly balls.
MattE & Rossy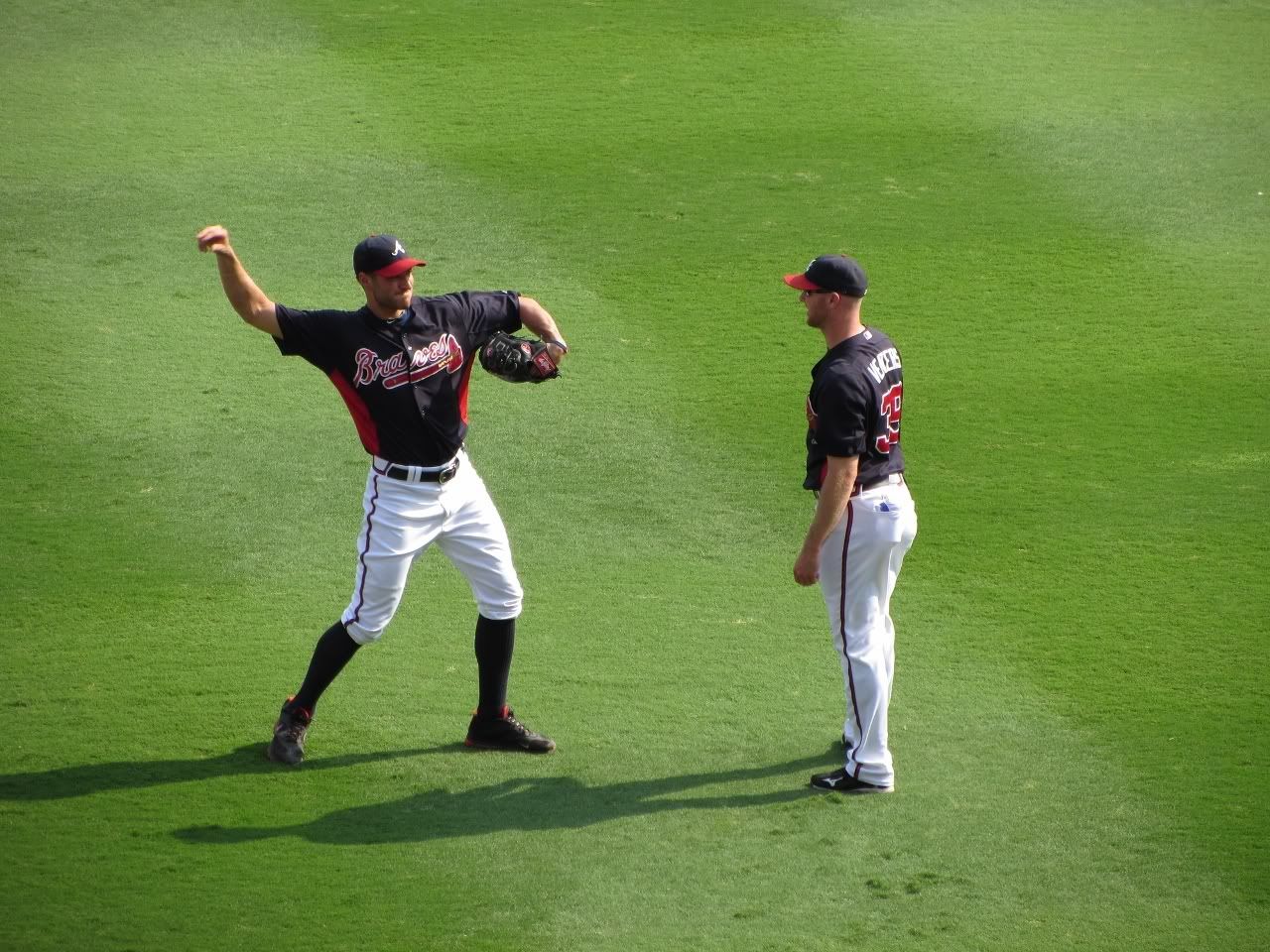 Oh, more SocksUP - I forgot these. Loved this...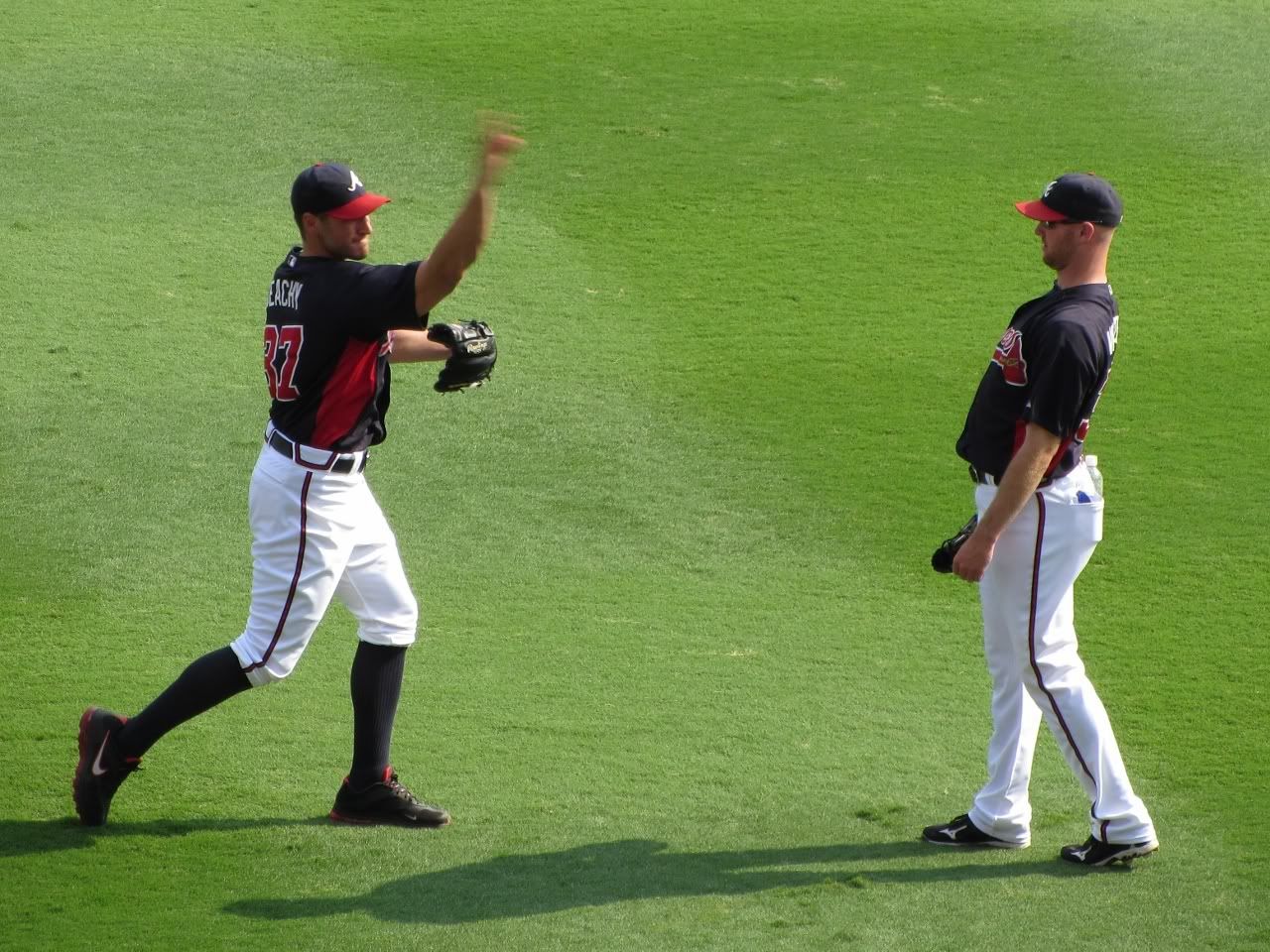 Hey! They all gotta mess with my Jonny, don't they. :)
These newlyweds got a ball from Matt Kemp! You may have seen them on MLB Network or the Braves' twitter. :)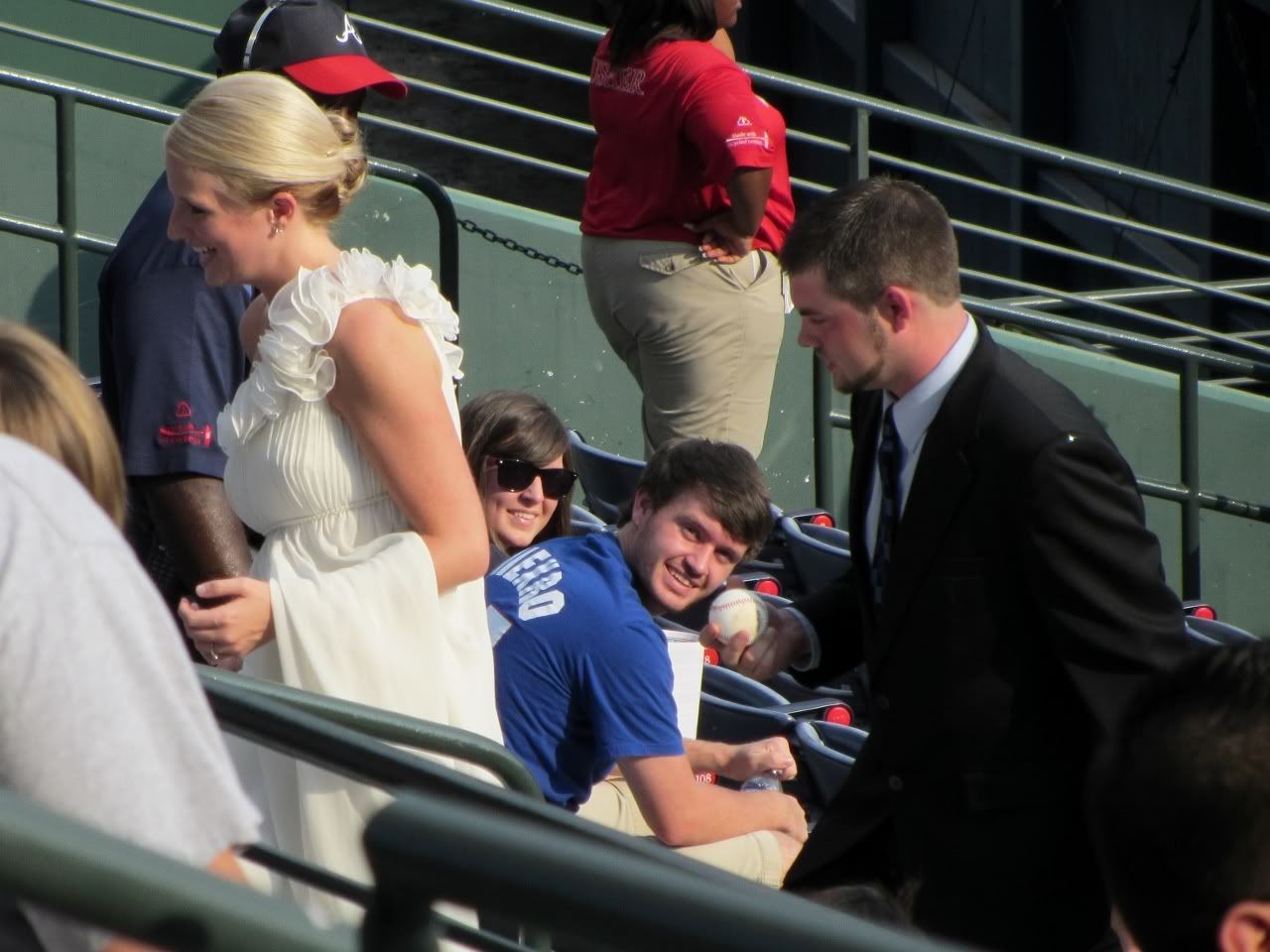 Her dress is pretty. I love ruffles but I look like a babydoll in them sometimes.
Seats were behind home plate but we started the game by the bullpen. Gave Faye
her pic that Jonny had signed earlier that day
, caught up with our usher friends, and -- get this -- saw a little girl wearing the Braves Love dress people keep texting me from Target.
Her parents were very cool, obviously. Hi little girl! I love your dress!
Stretch, boys!
Hee hee. Hey Mike.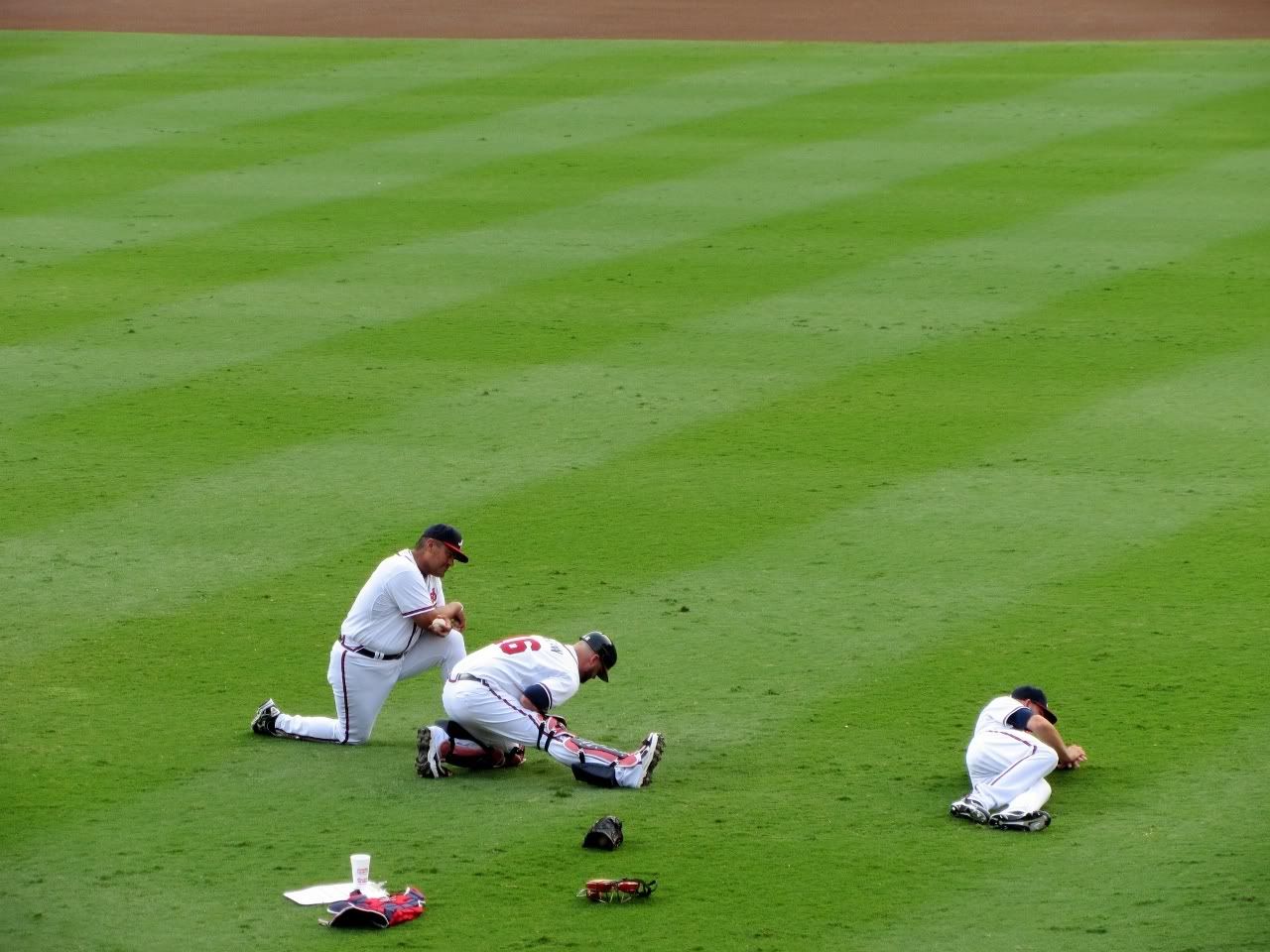 zzzzzzzzzz
Good luck bumps!
❤
Faye and Cristhian had a cute exaggerated-gesture convo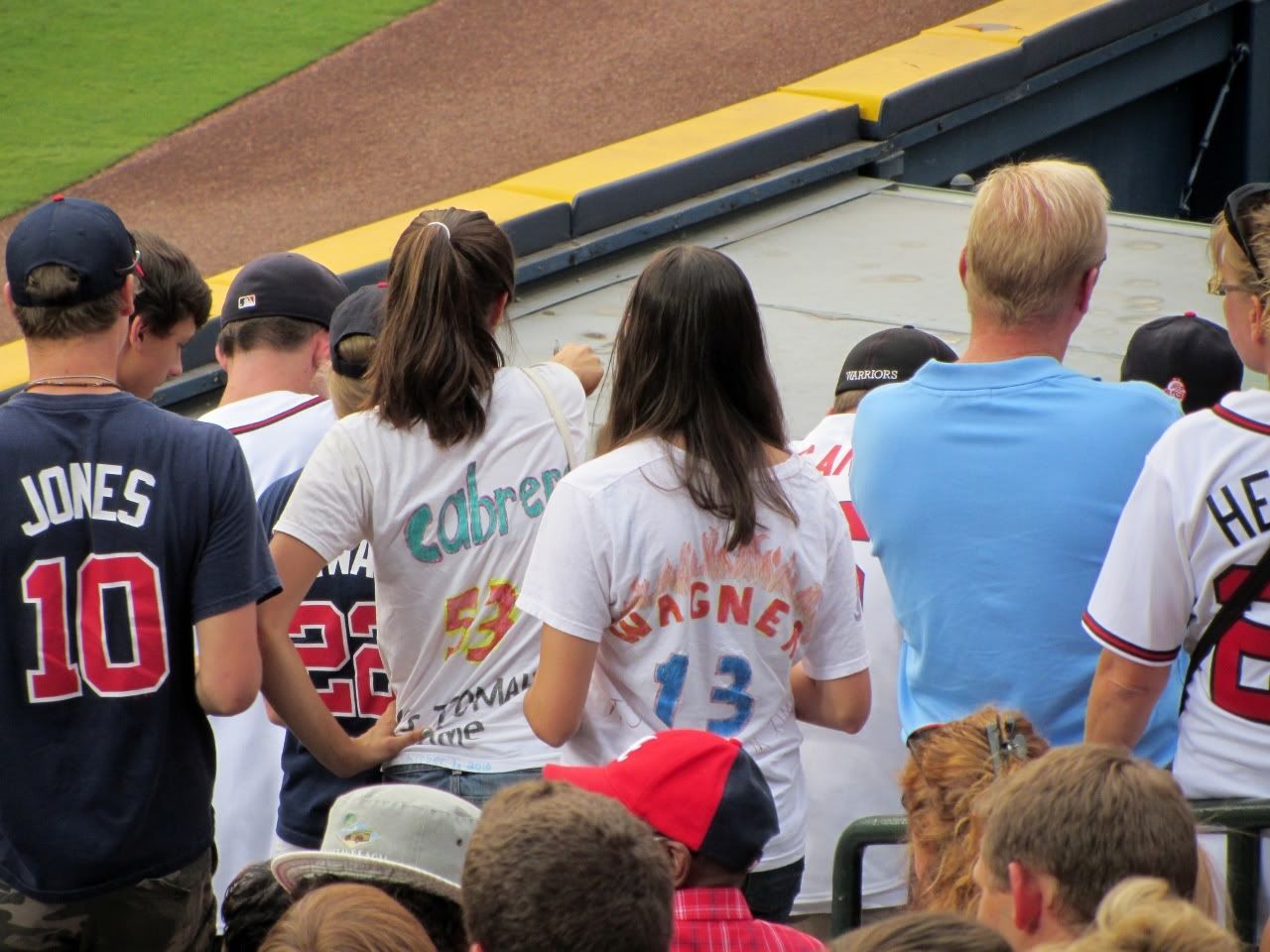 WRITE YOUR NAME ON SOME THINGS FOR US PLZ
Oh wait, those two shirts are pretty awesome. :)
Mug shot looks like Phil Mickelson, doesn't it?
Good times. :) OK, to the real seats!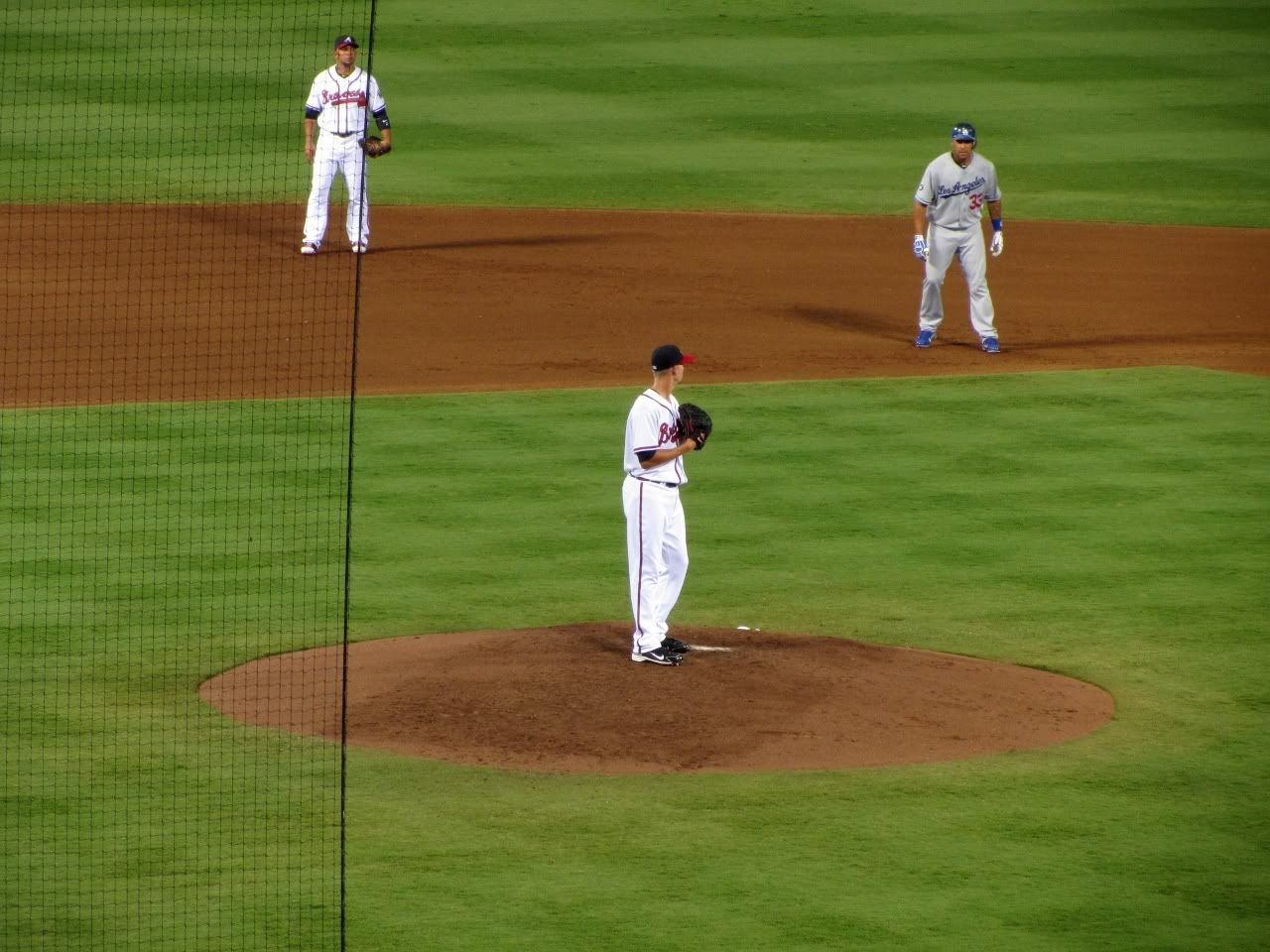 Watch out, Mike!
For Catherine
For Molly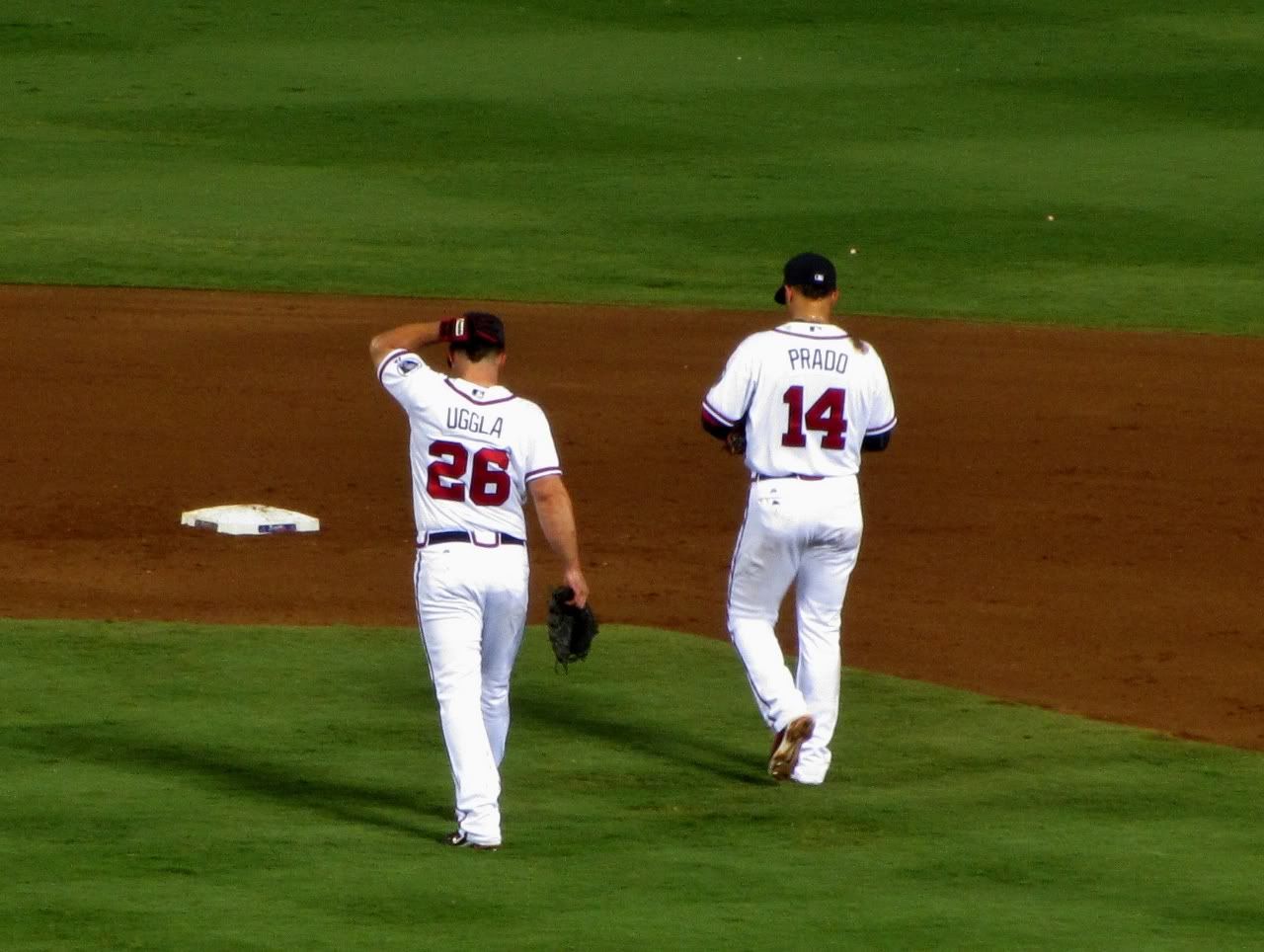 :)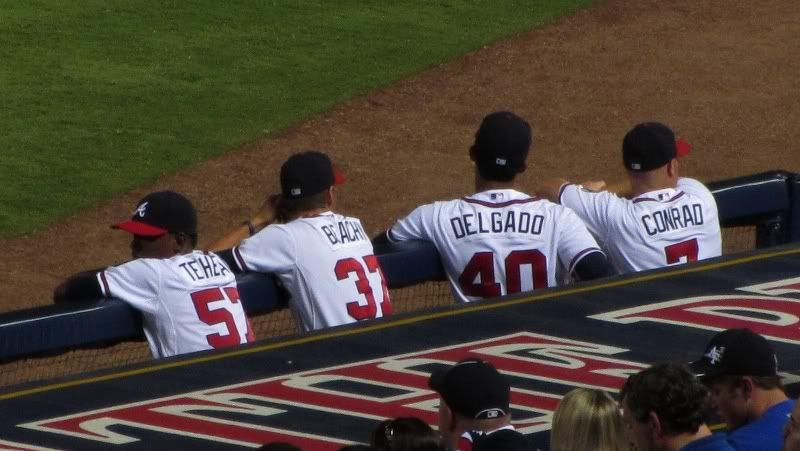 rail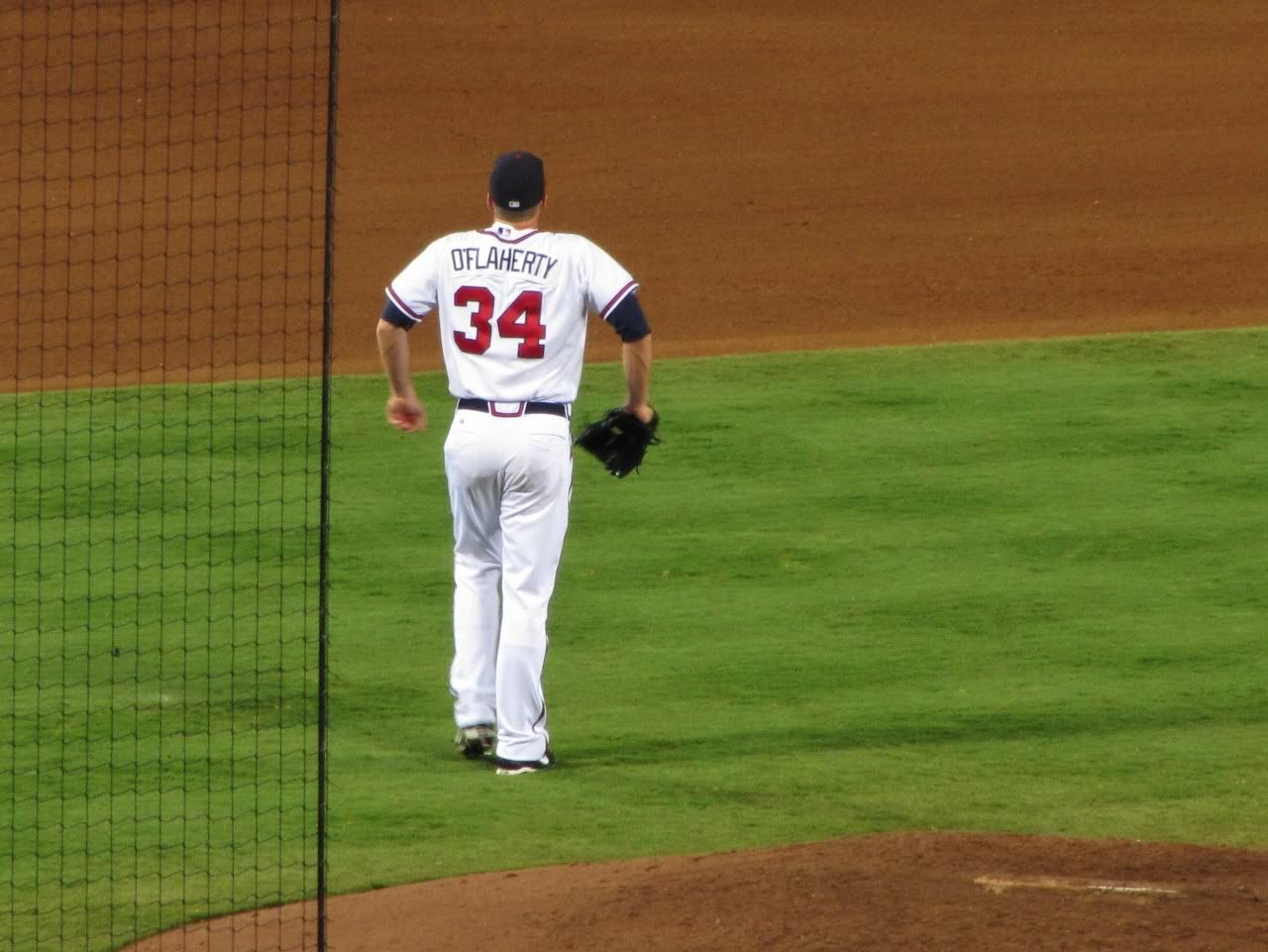 I'm so glad this one (kinda) turned out.
baseball card
As I was editing this picture I thought, "I wonder how many MattE pictures I've taken / edited over the years. ...I don't care. I will never get tired of his weirdo lean-back." :)
stupid net in the way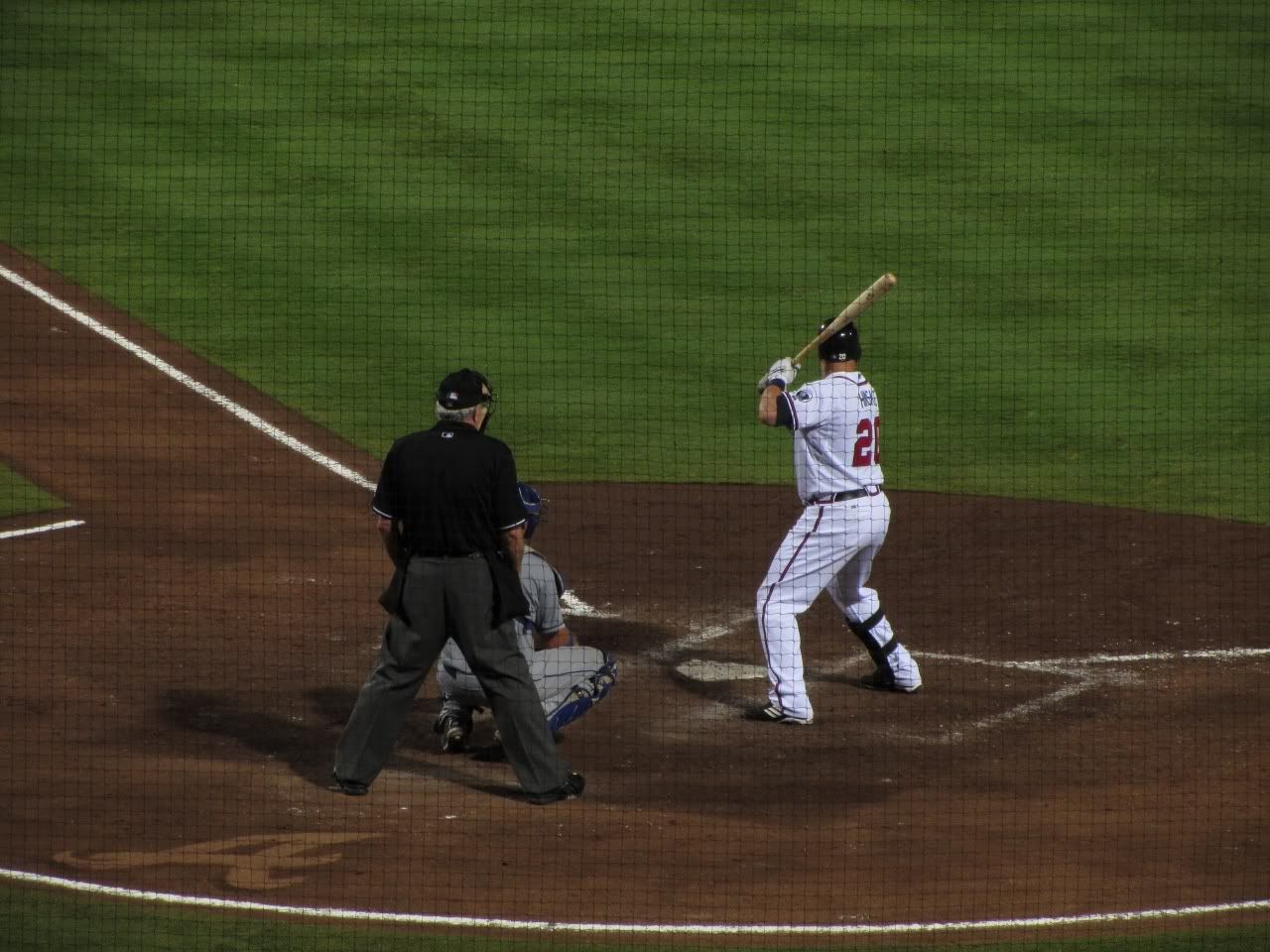 Ske looks BIG.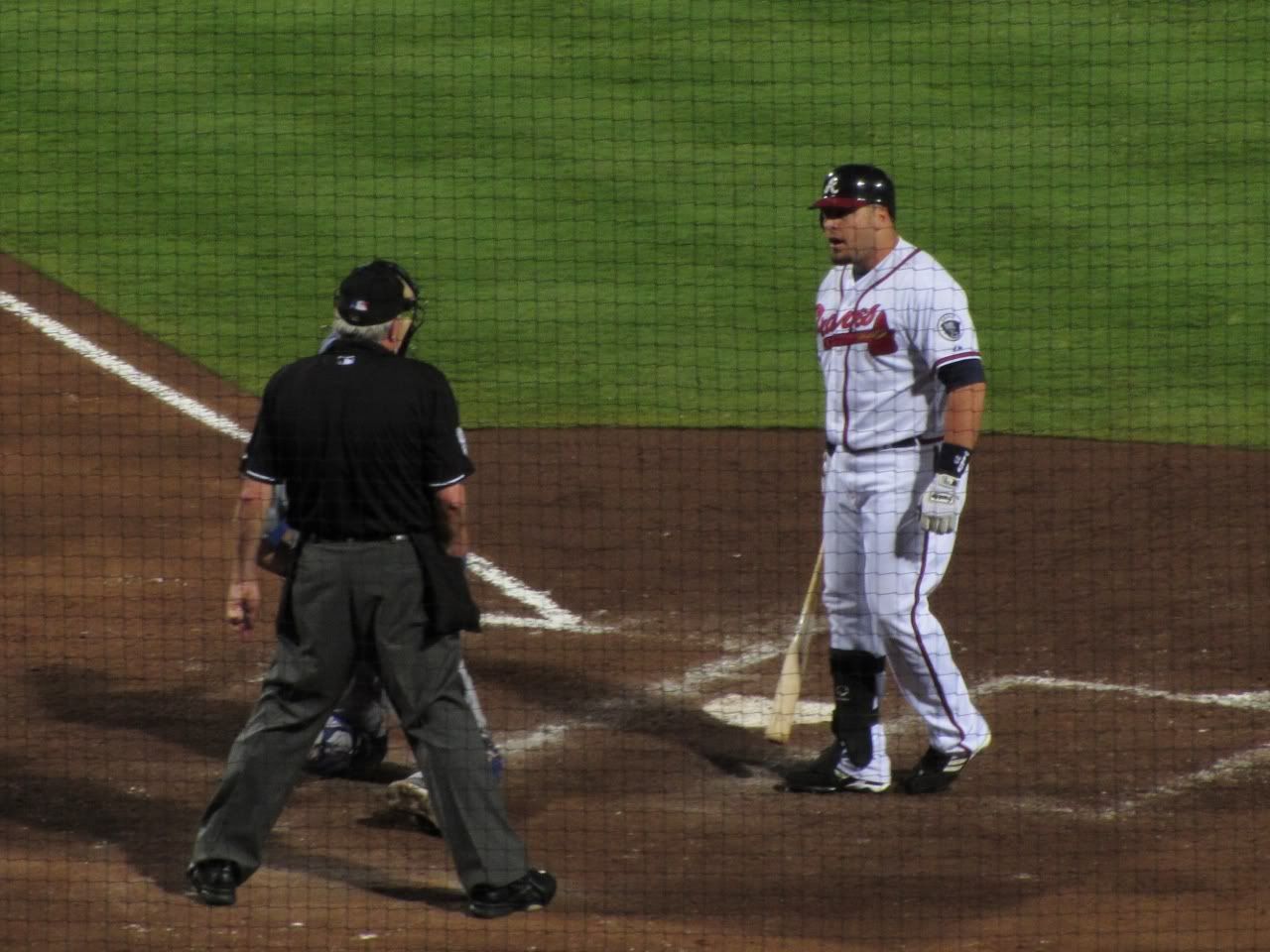 That was a compliment!!
Geez, sorry. ;)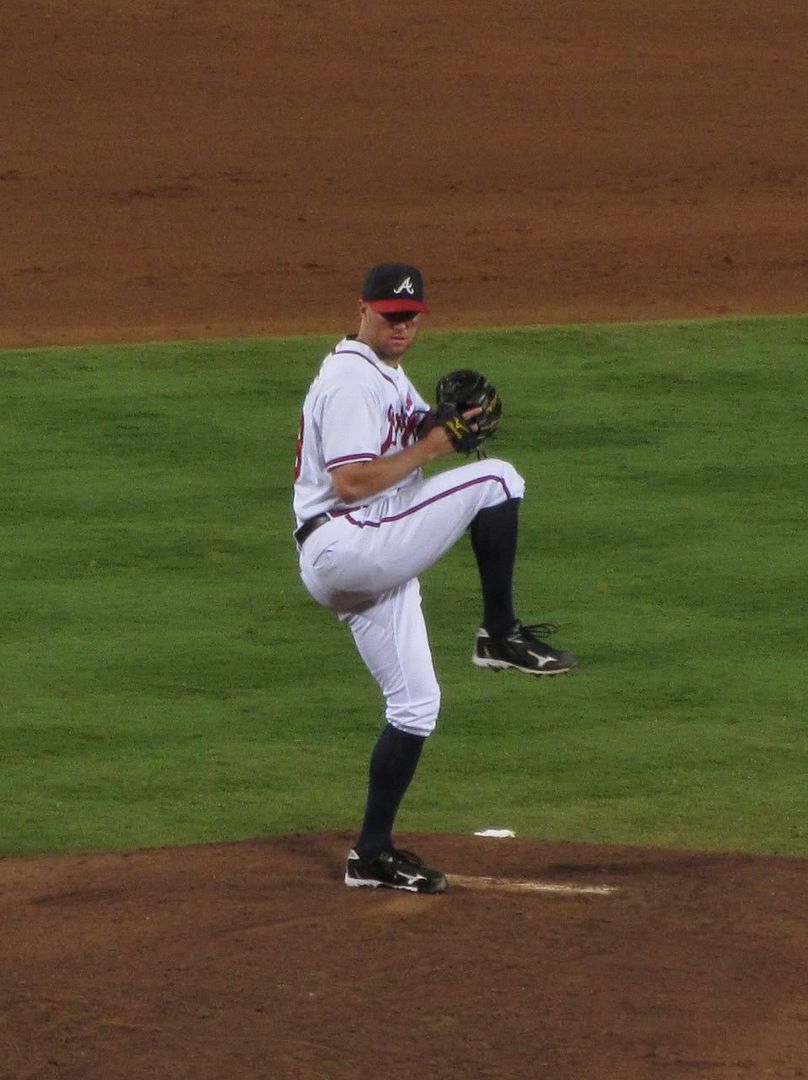 Oh hi, lovvie.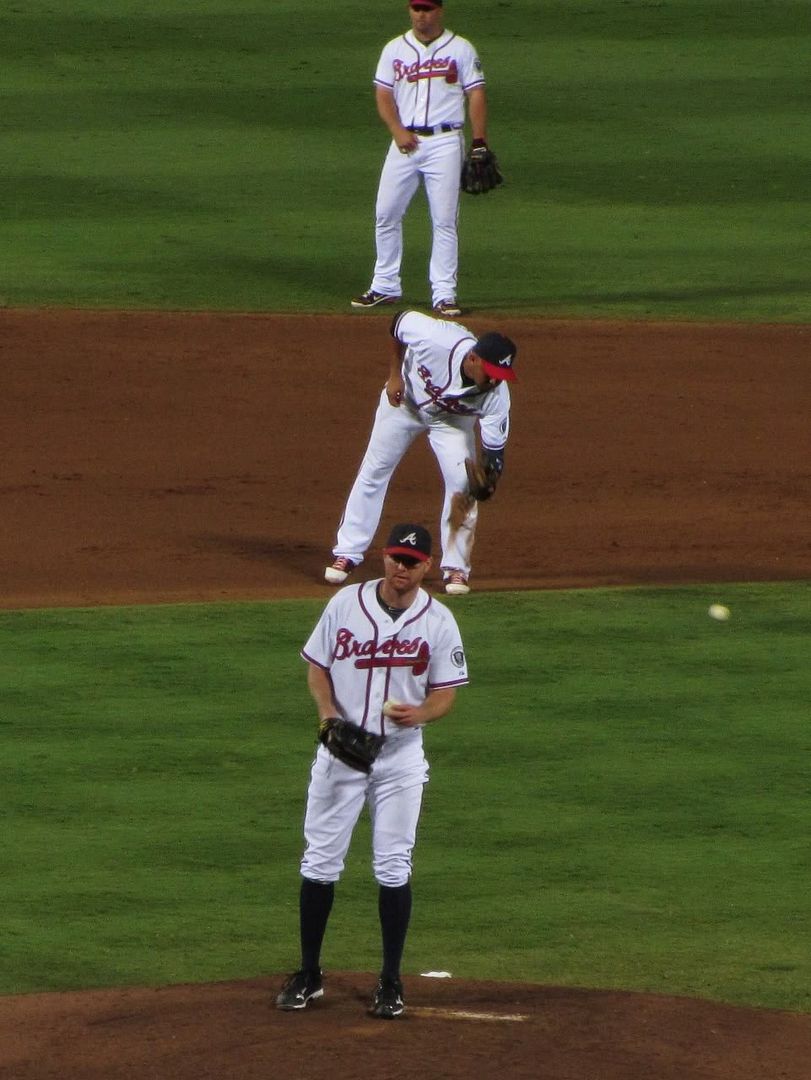 JV's looking thinner. :(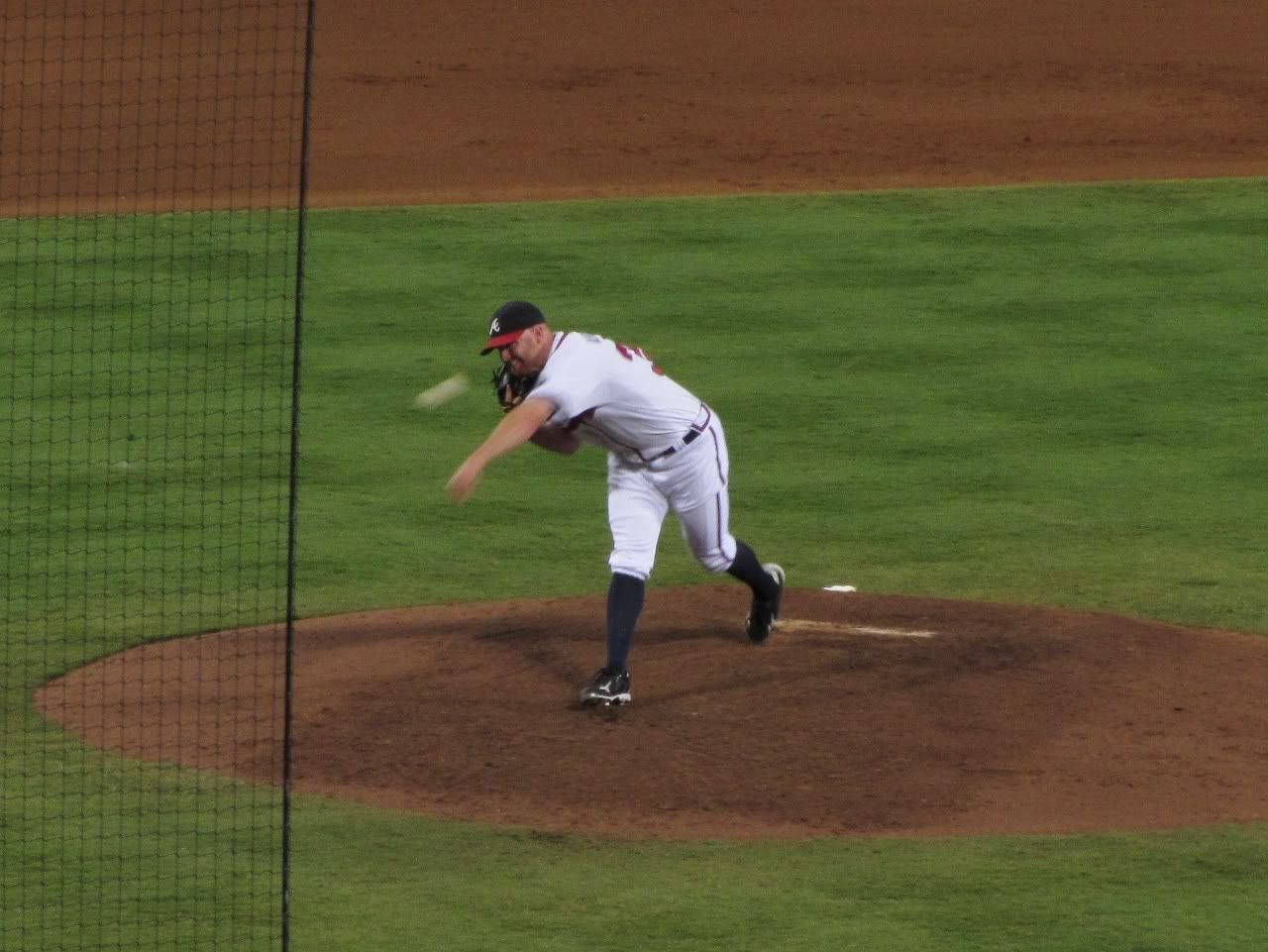 'Billy, I don't throw 100 mph from my ear!'
Well, that looks close to me. :)
I don't like the coloration on this B&W version as much as EO's. I tried a lot of different things with it - it just wasn't working. It's a nice picture, anyway.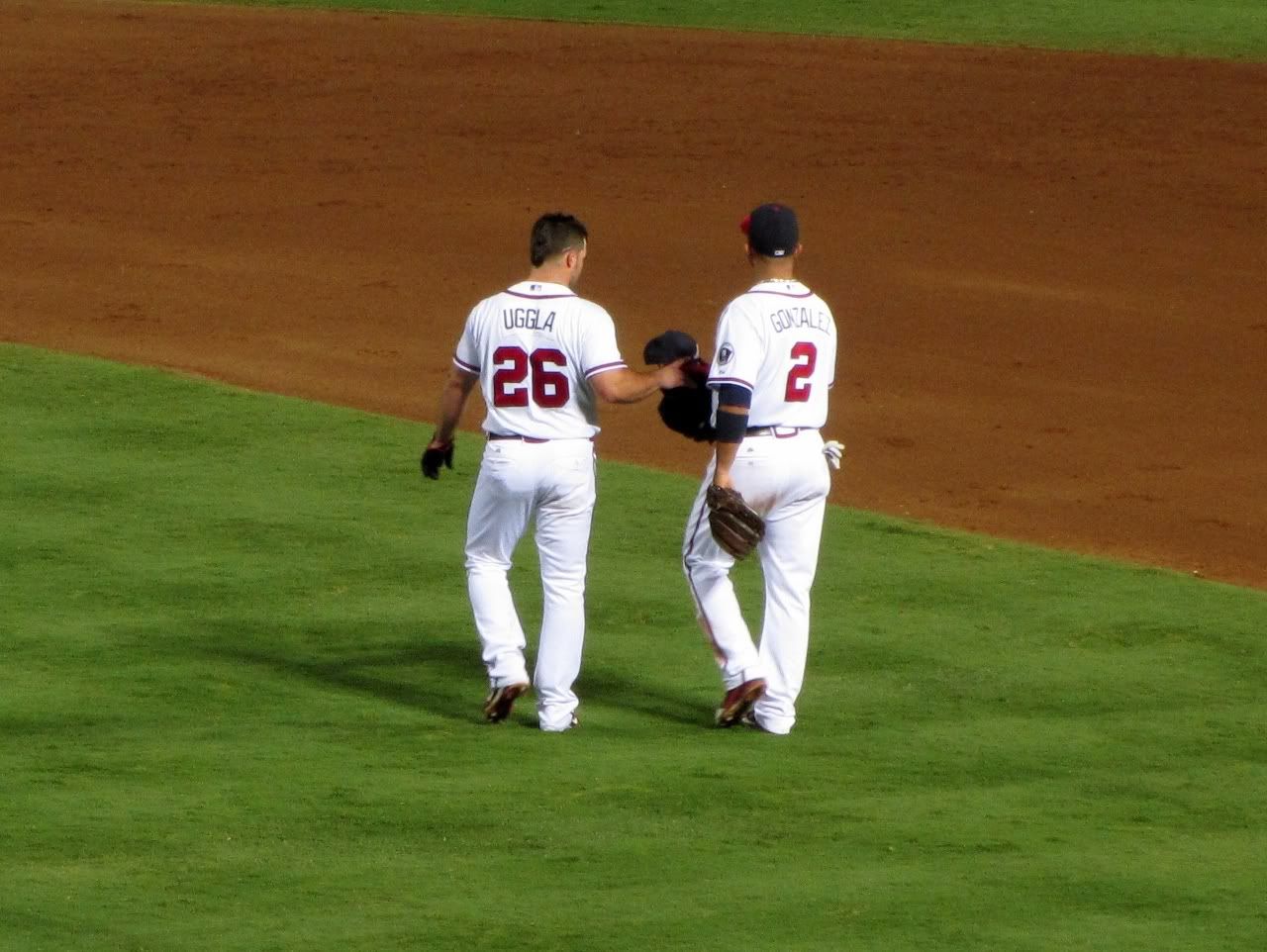 stuff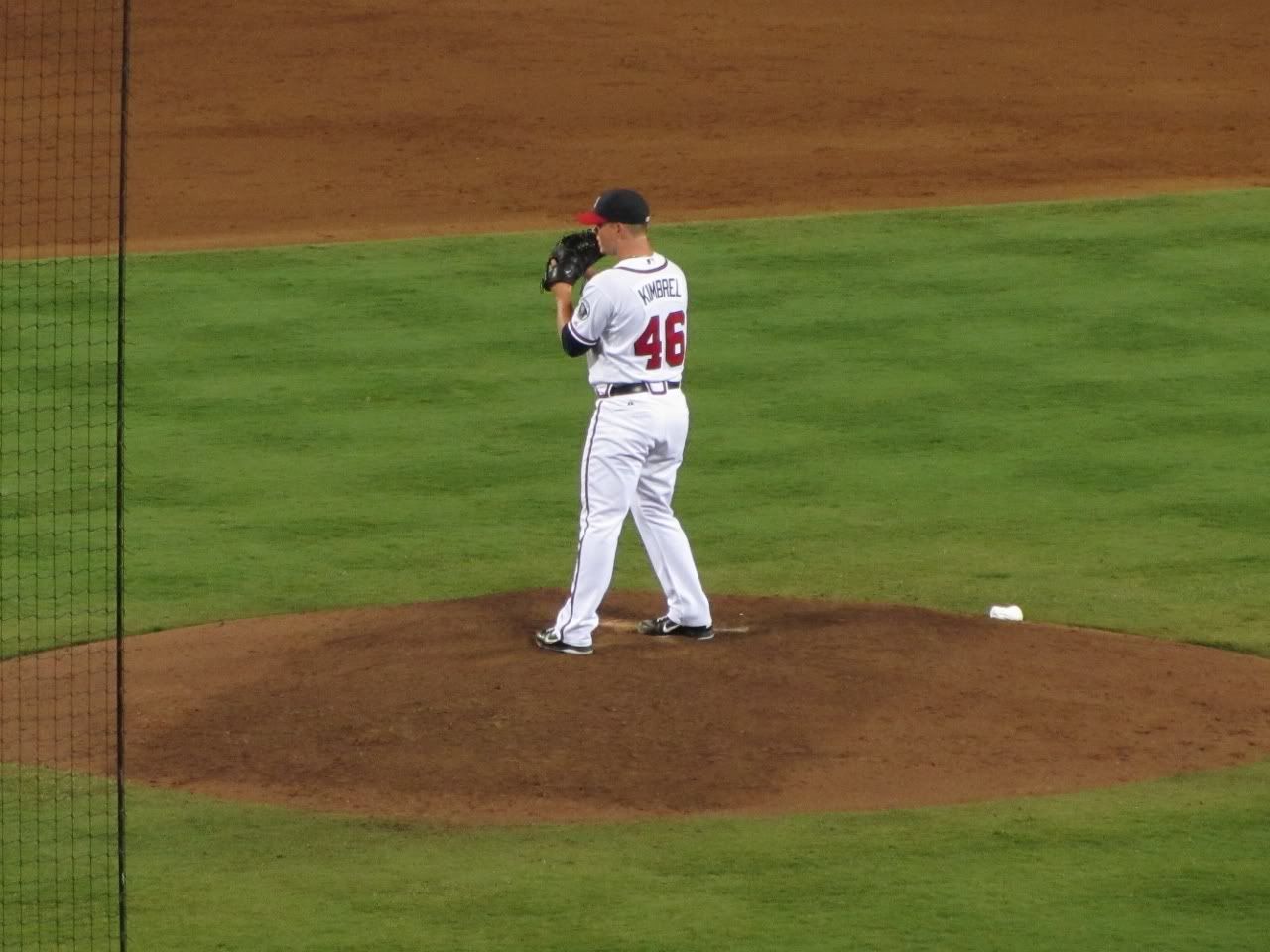 He's like a little bulldog. :)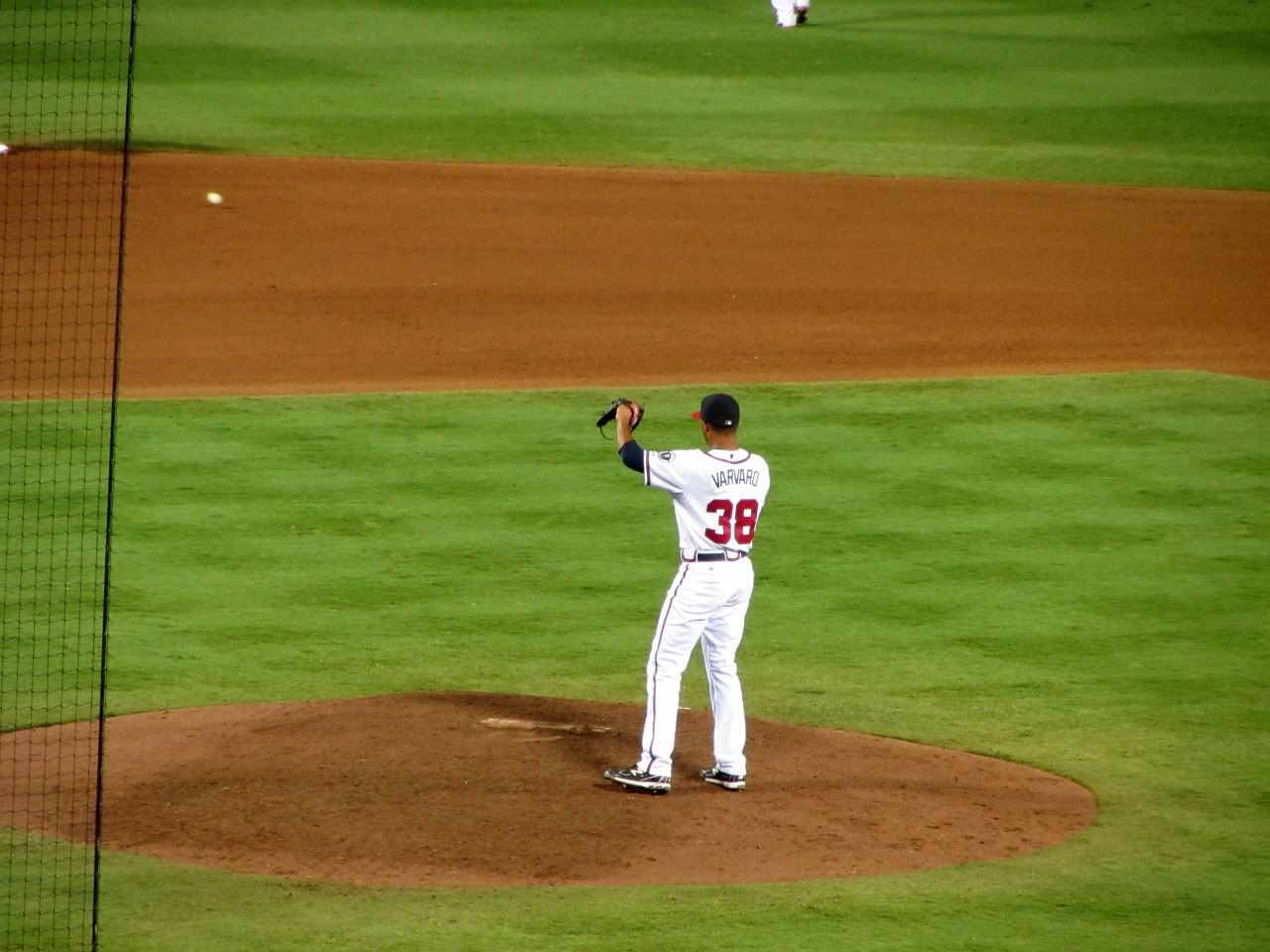 Varvaro in!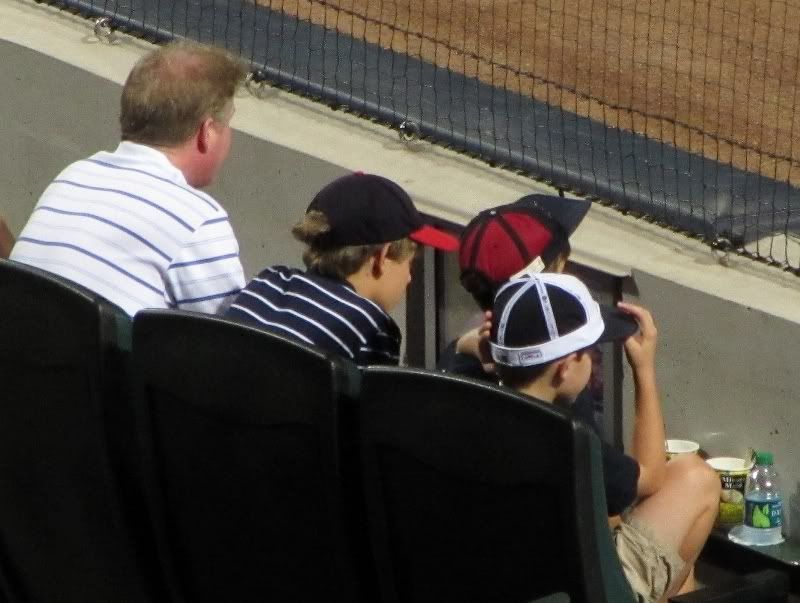 Rally caps on!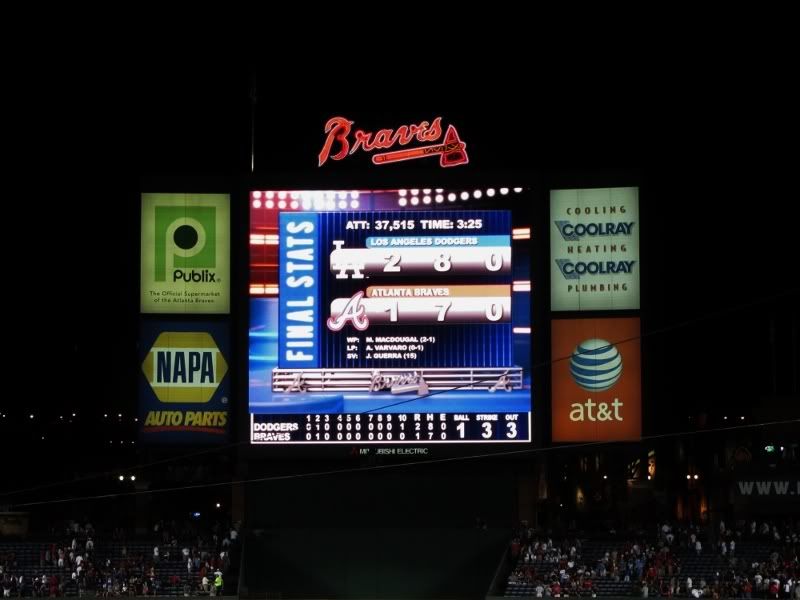 It just wasn't enough, though.
Braves lose, 2-1.
Full album here.
Happy weekend, lovvies! :)