Tommy playing bocce ball in BP
Our Braves lost this game in dramatic fashion, 12-2, and my camera battery died right after the Star Wars pre-game parade. (Hey Lauren, you have to charge this battery
every time you go to a game
.)
But! Laura came to BP with me and she was so amused. It's so fun to watch all the goings-on -- the wrestling, the glove-kicking, the funny hats, the fan interaction -- we didn't even mind having to move around a lot because people were blocking my pictures of our boys. ;)
Here are my pics of the pre-game everything, followed by a few shots Jenna sent over of the players in Star Wars gear on the jumbotron. Click to enlarge!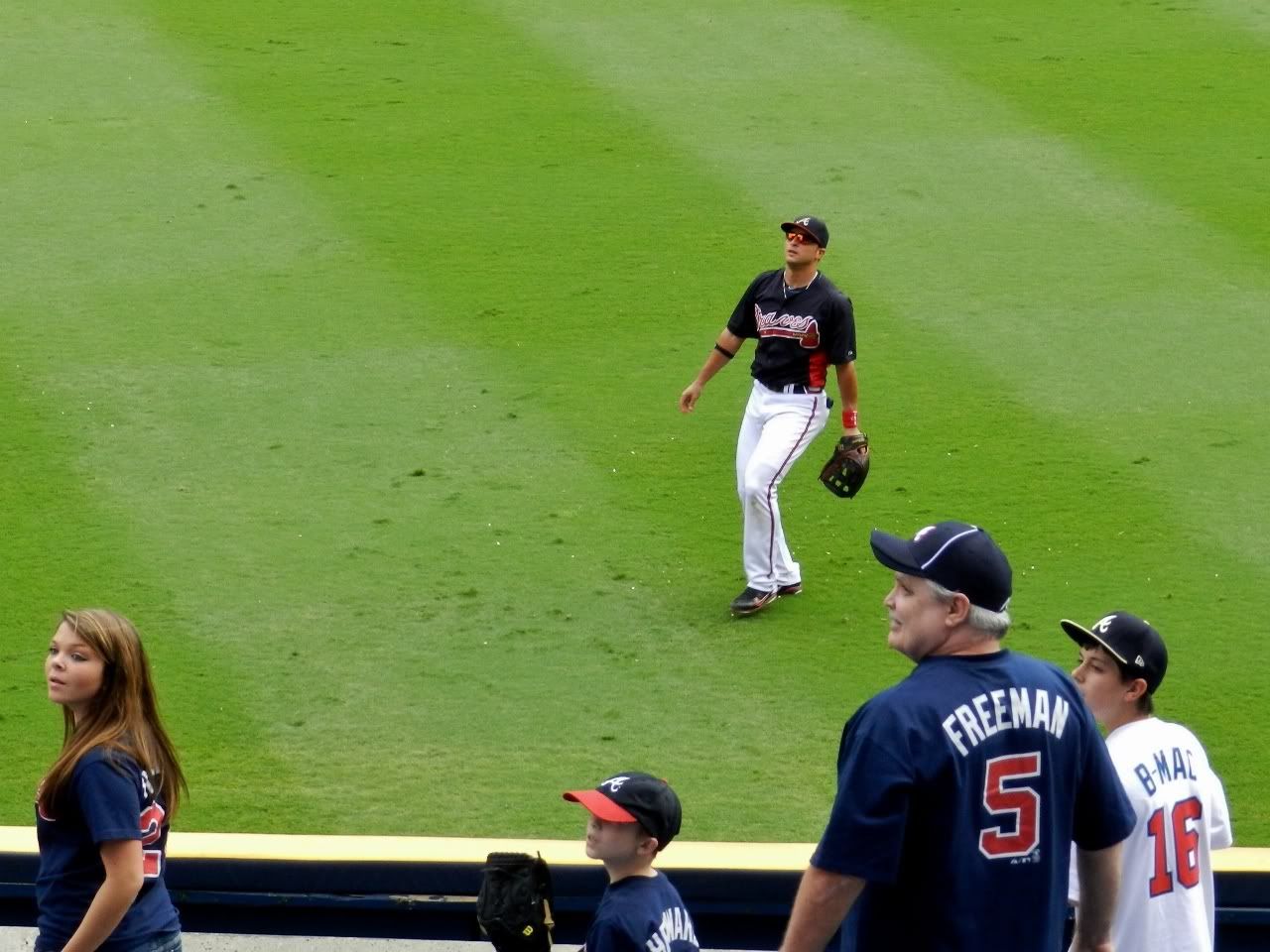 Martin always shares baseballs with the fans!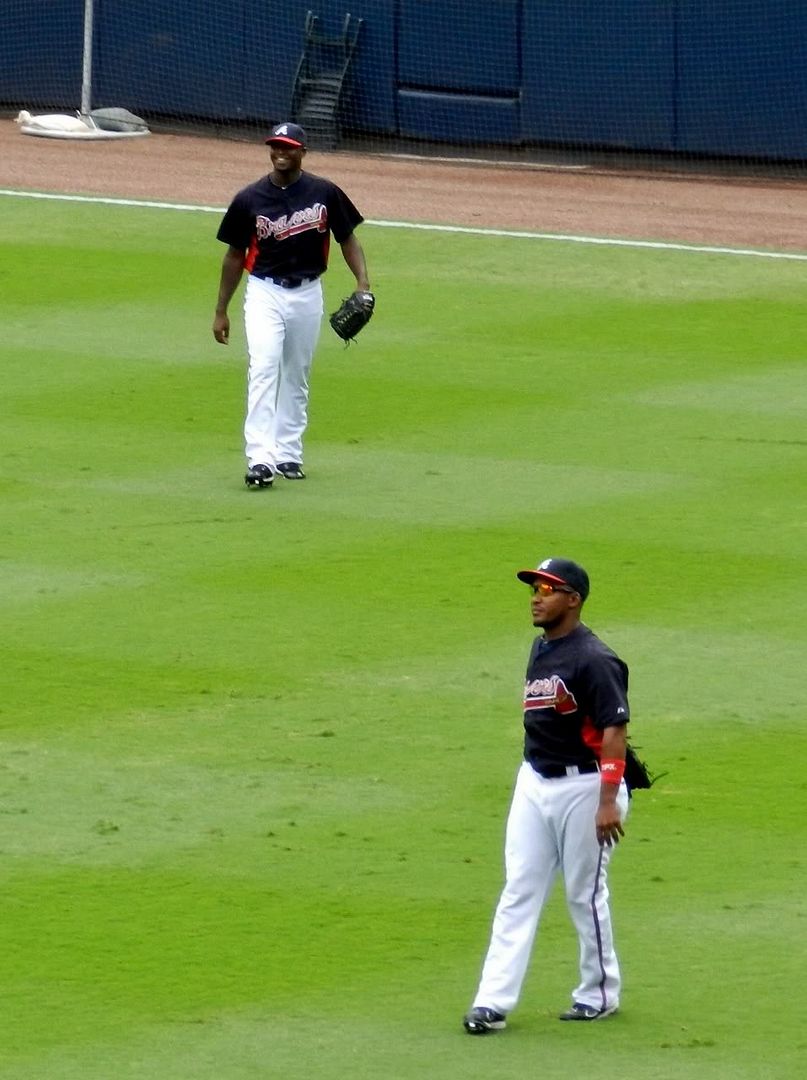 VizzyGrin!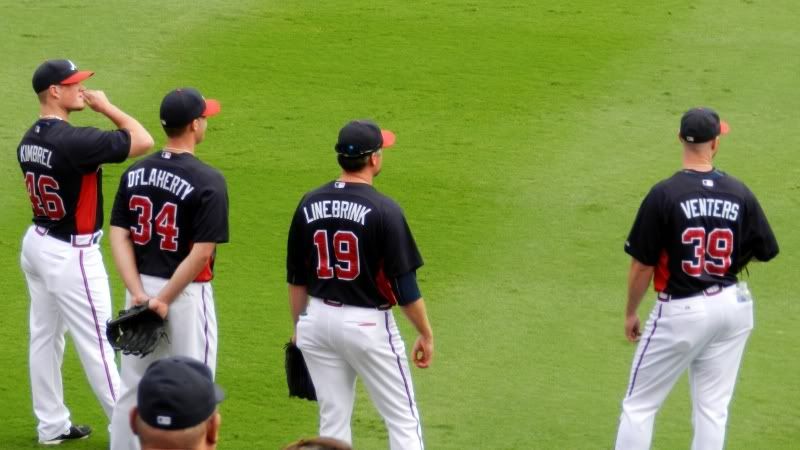 Pose, pose, pose, GRIN. Look at EO's grin. It's like he knows I'm taking pictures and he's not going to line up with the others like a good boy, he's just going to smile. Heh heh.
"Psst - he needs to go out there to stretch."
Because he's a catcher, you know. ;)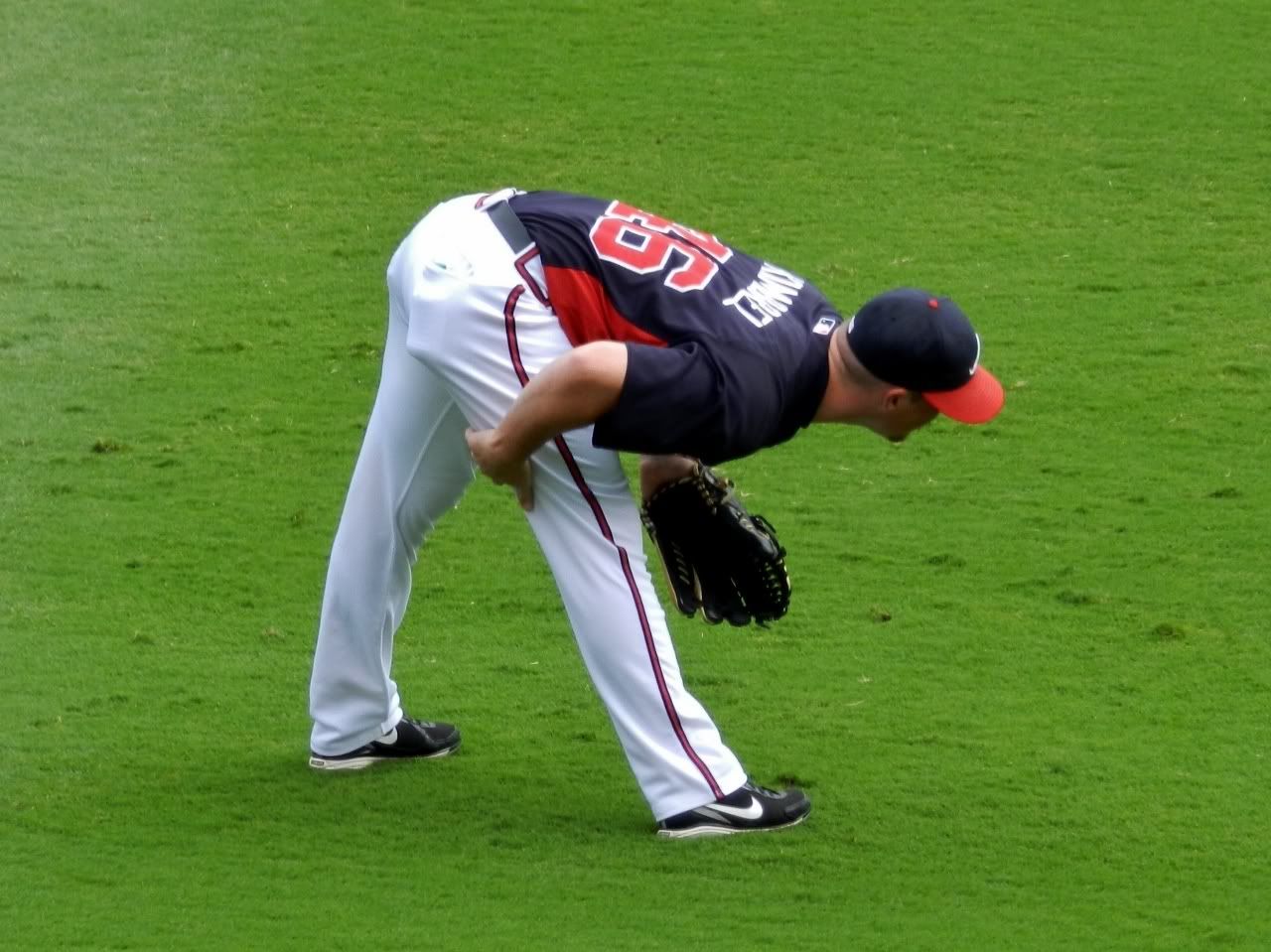 Yep, those hammies look tight. Better stretch those too. :)
Okay, good to go now.
Spinning his glove like a basketball!
C'mon, Mike! Get with the program! :D
Has he been bleaching the teef again? They look brighter.
(Also, love Meds here. All of the picture, really.)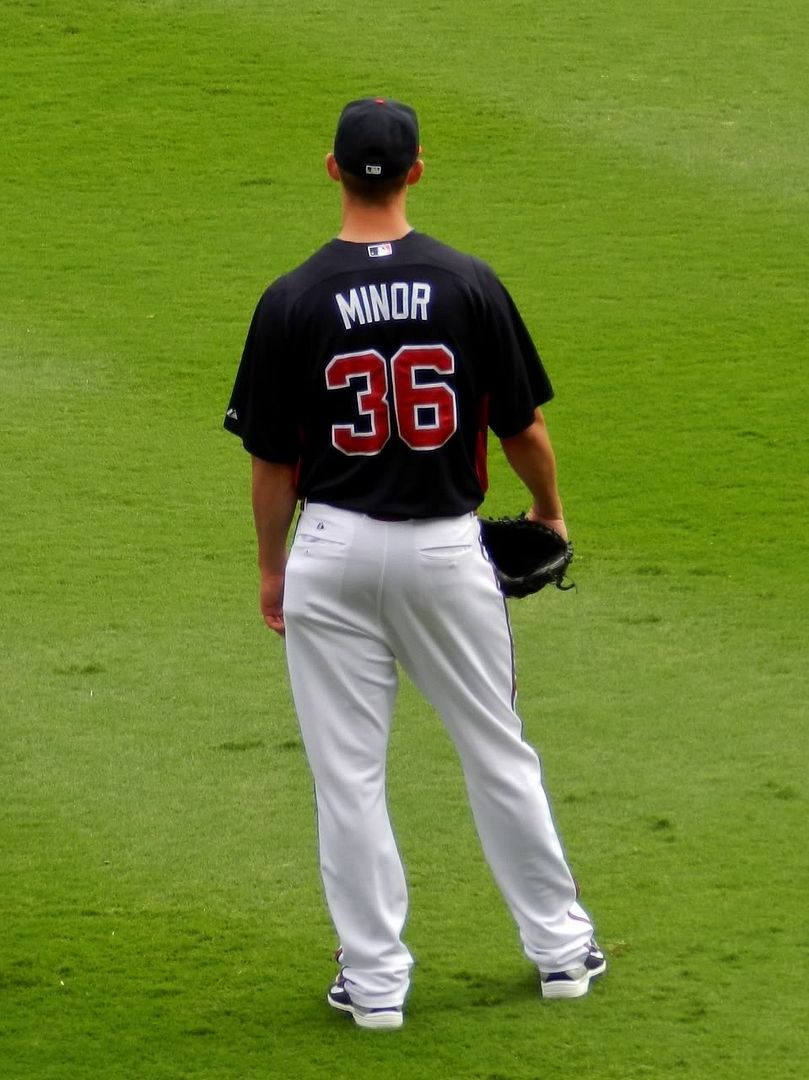 Oh, he heard me! Good man. :D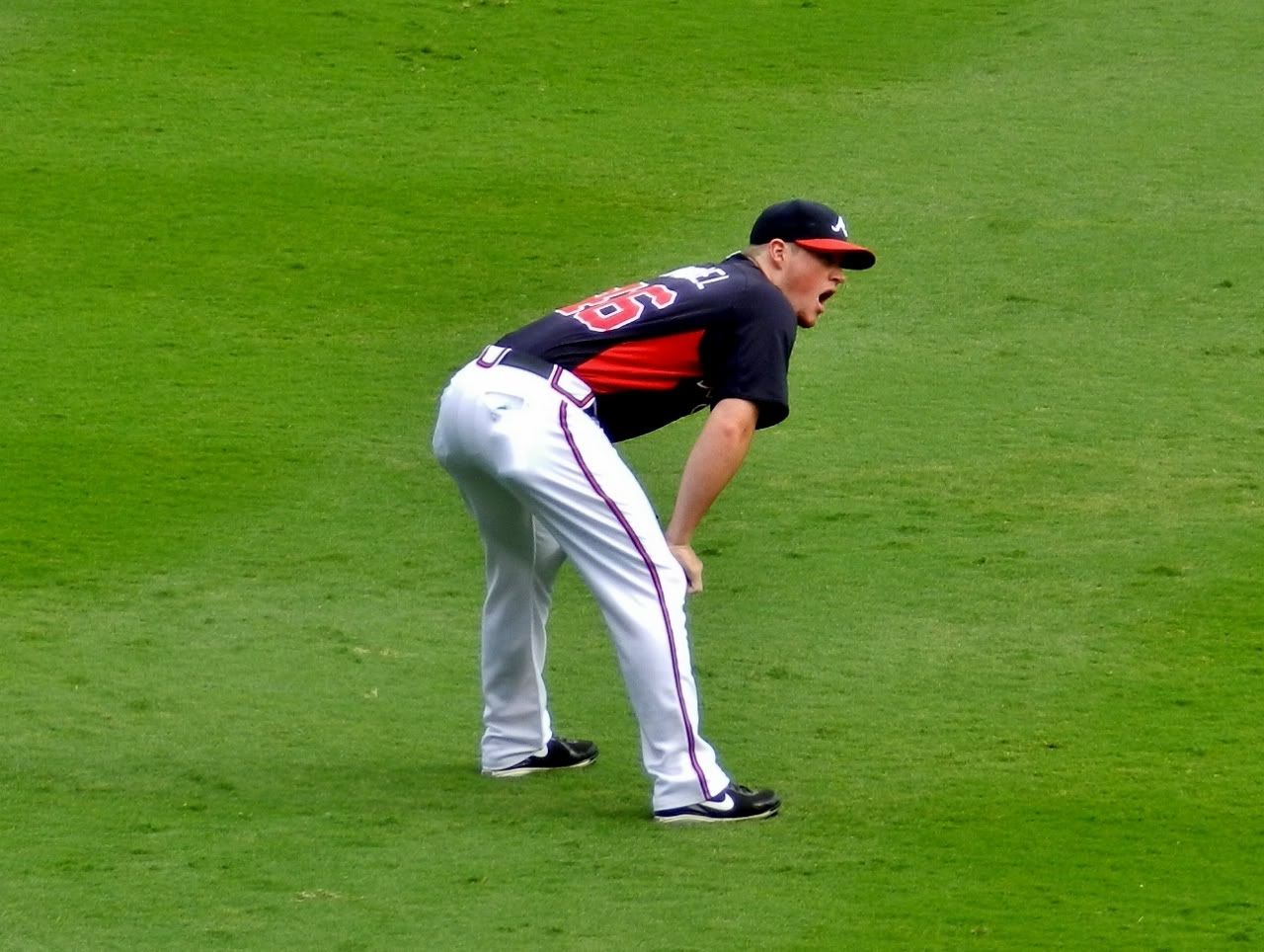 Tired of shaggin, hon?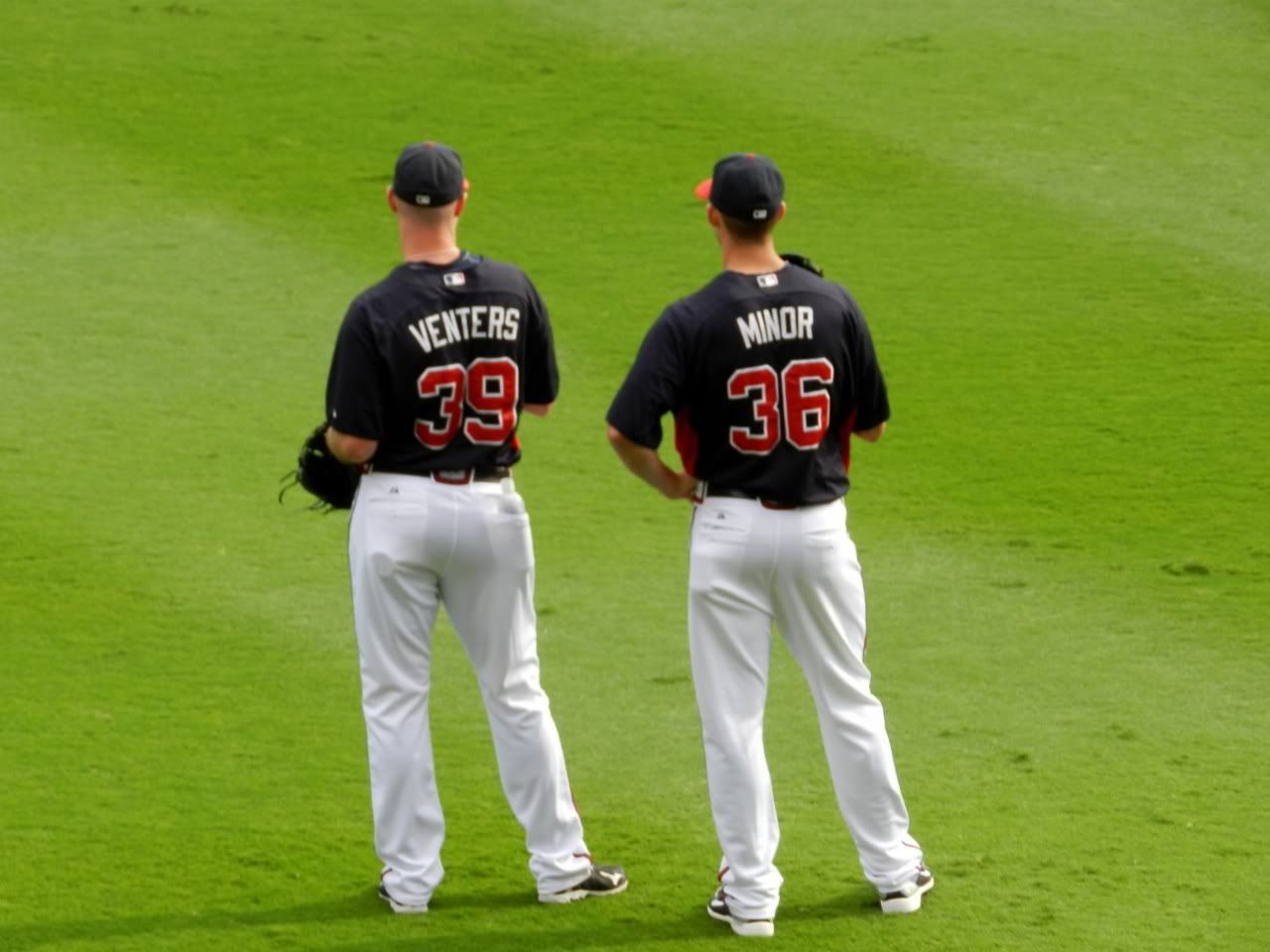 ❤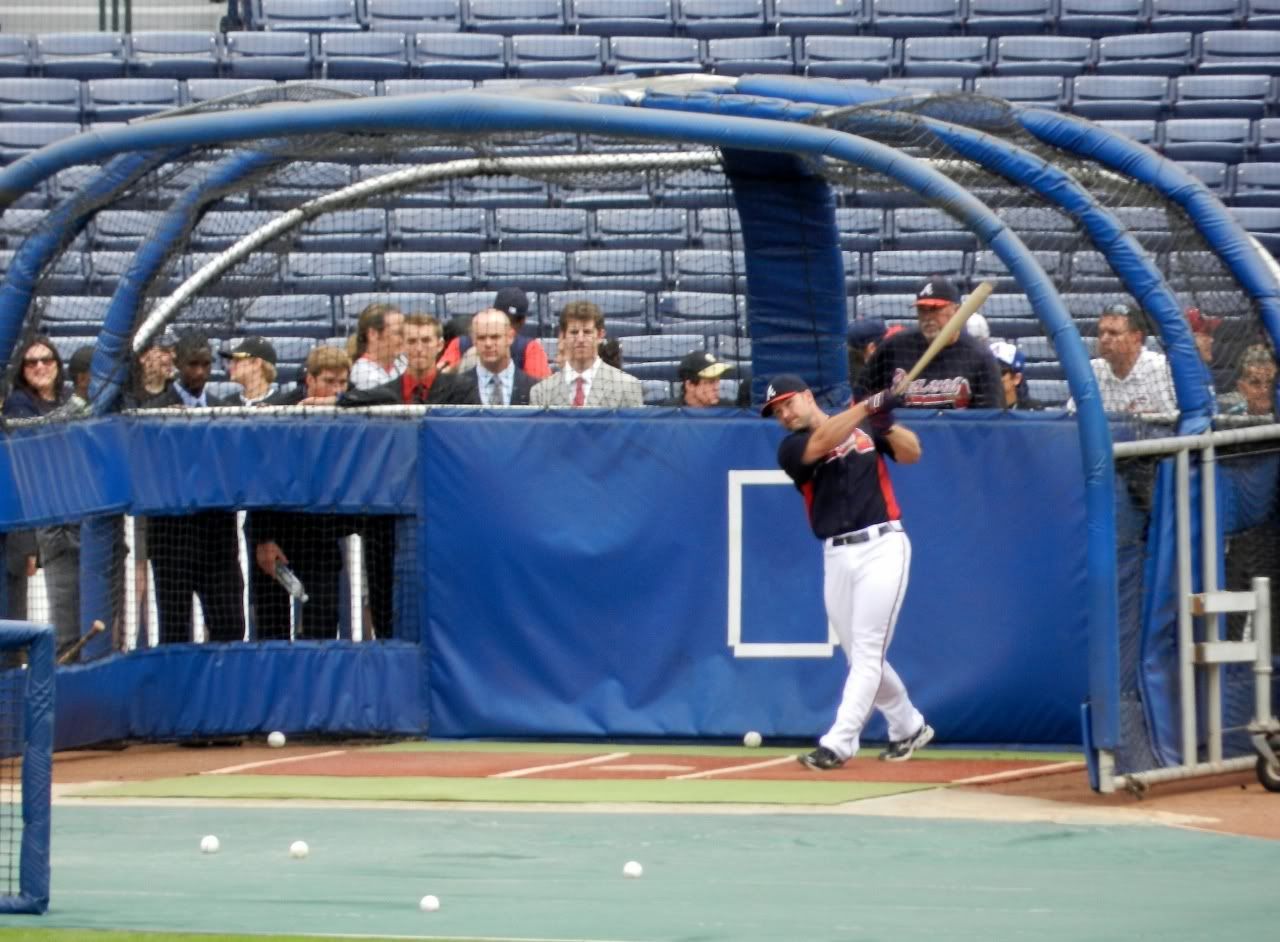 Beard is looking really short! :(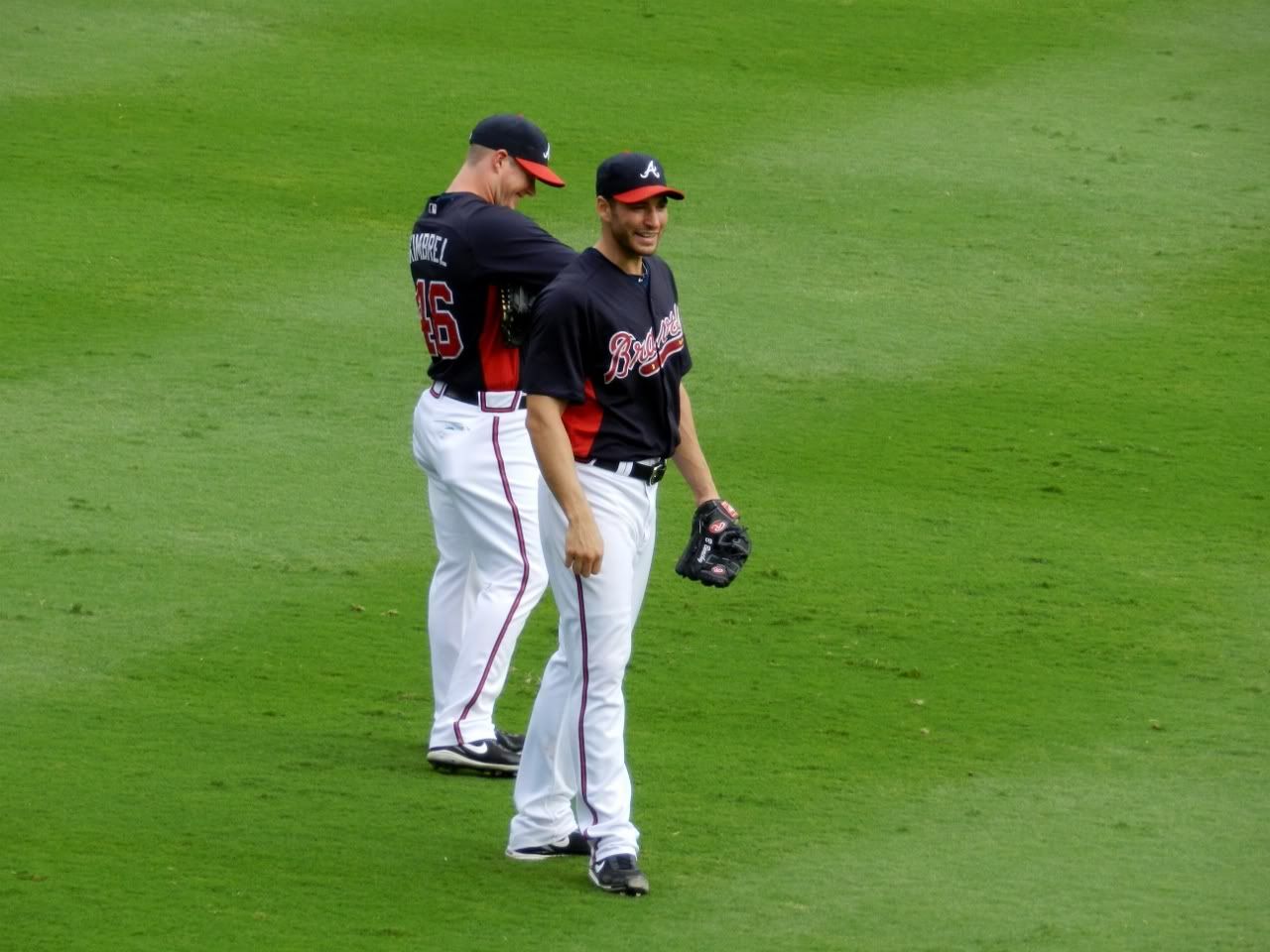 Too cute for their own good
I really do love his smile. It's so cheery!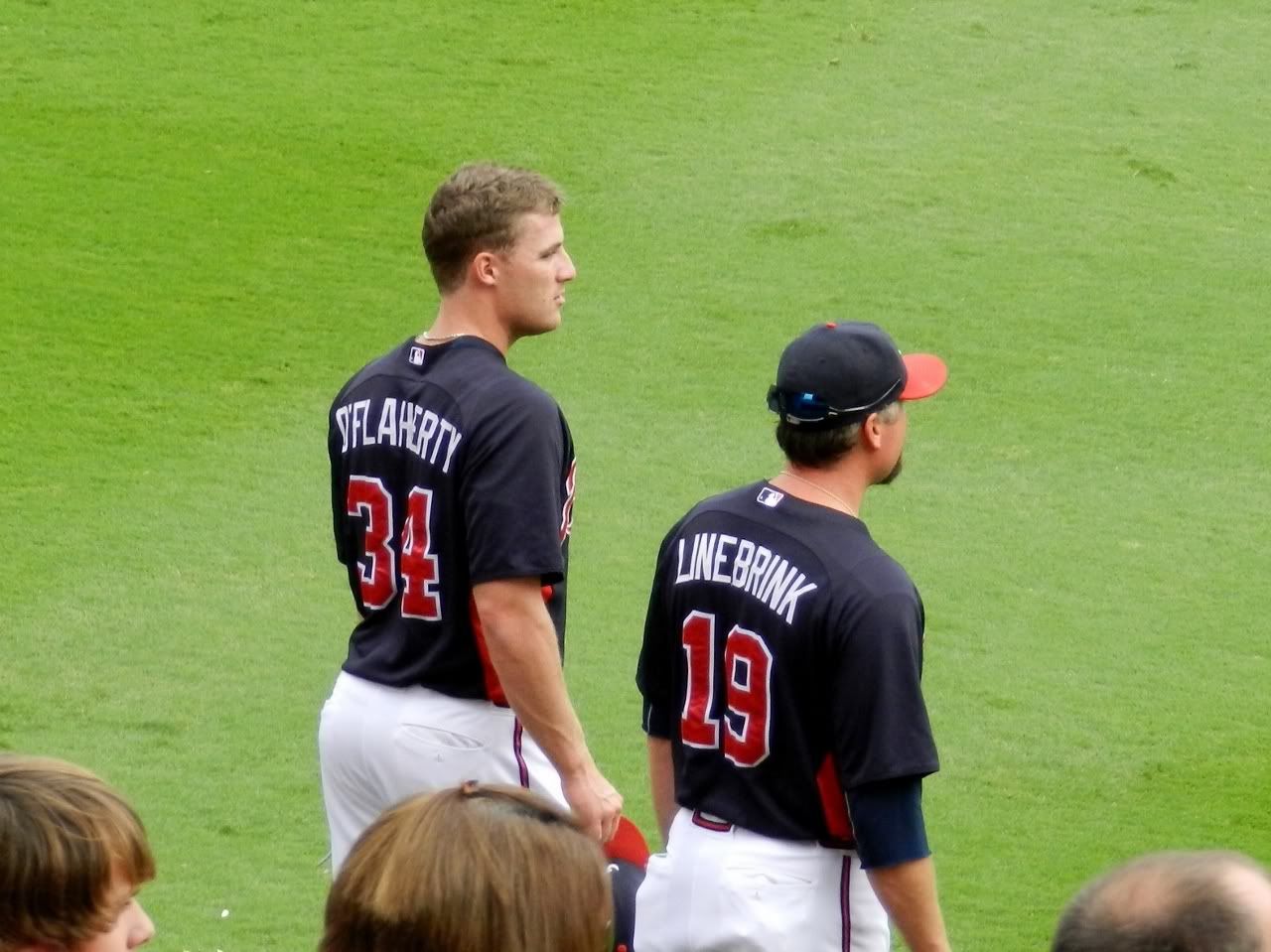 Heyyy, most of the competition is gone. NOW I'll pose. ;)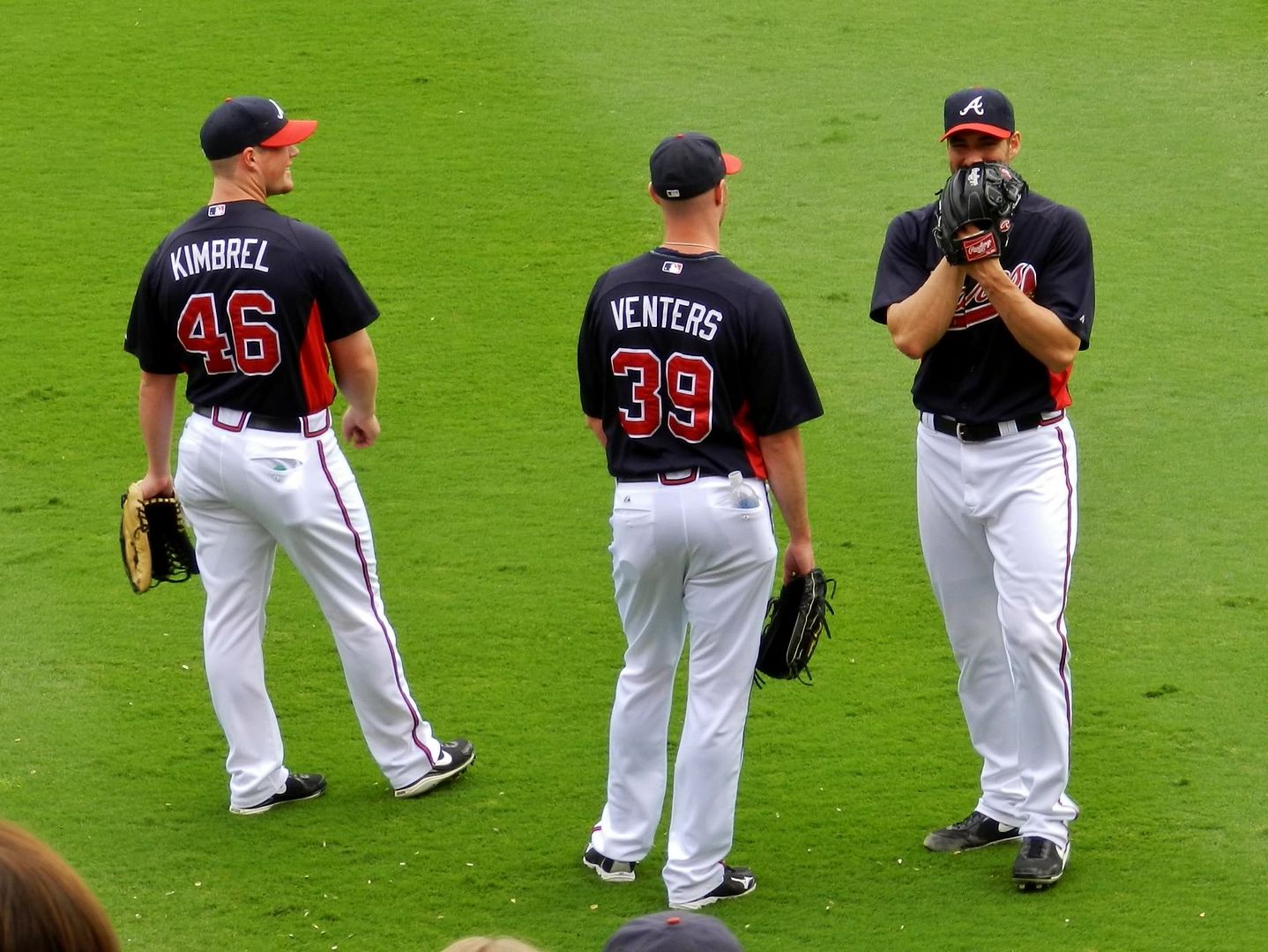 gigglebeachy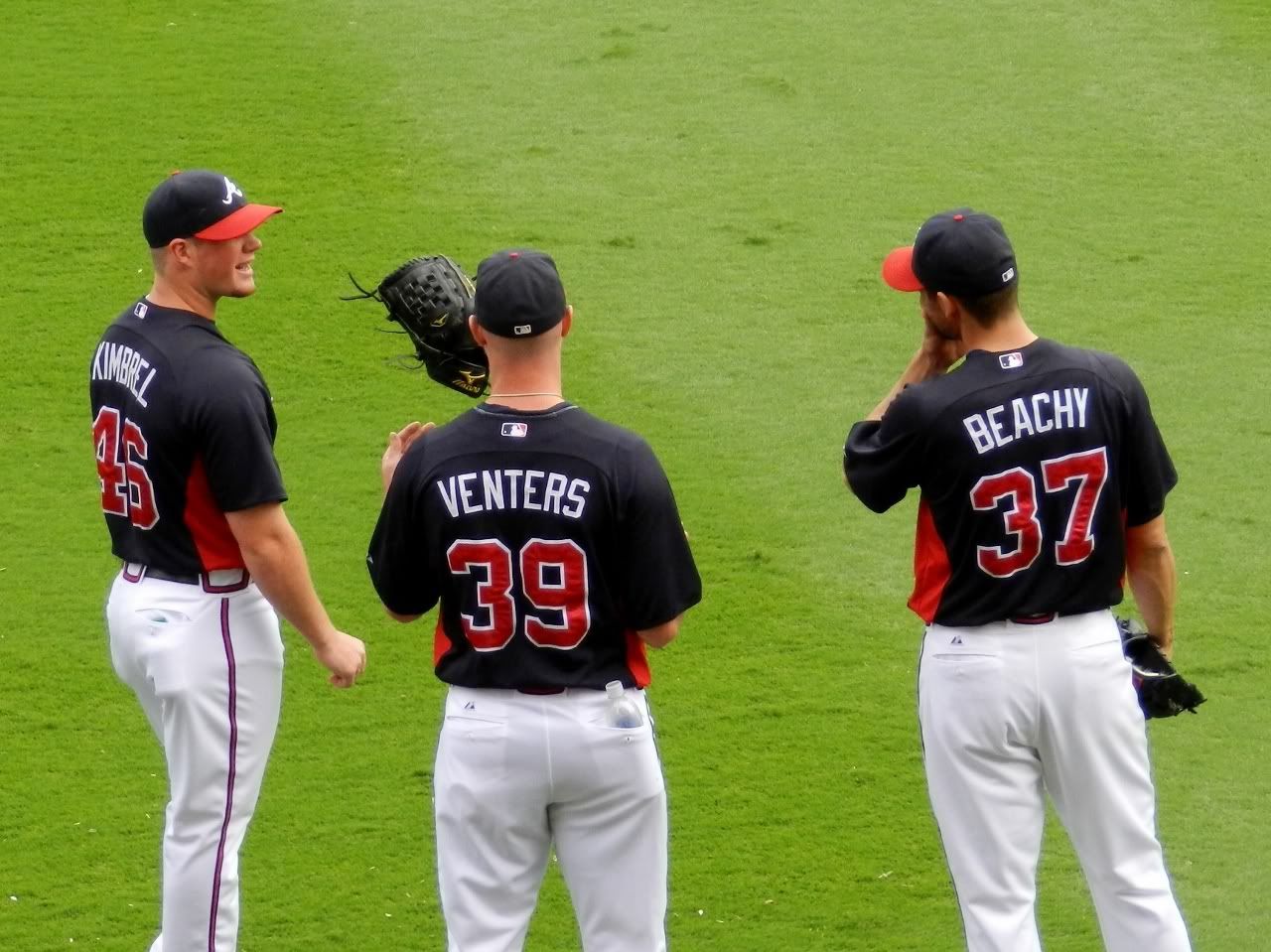 I never get tired of seeing Jonny flipping his glove. It's almost as awesome as when he gets all relaxed in the 'pen and he looks like he's about to go to sleep on the bench, with his socks up legs out all straight. :)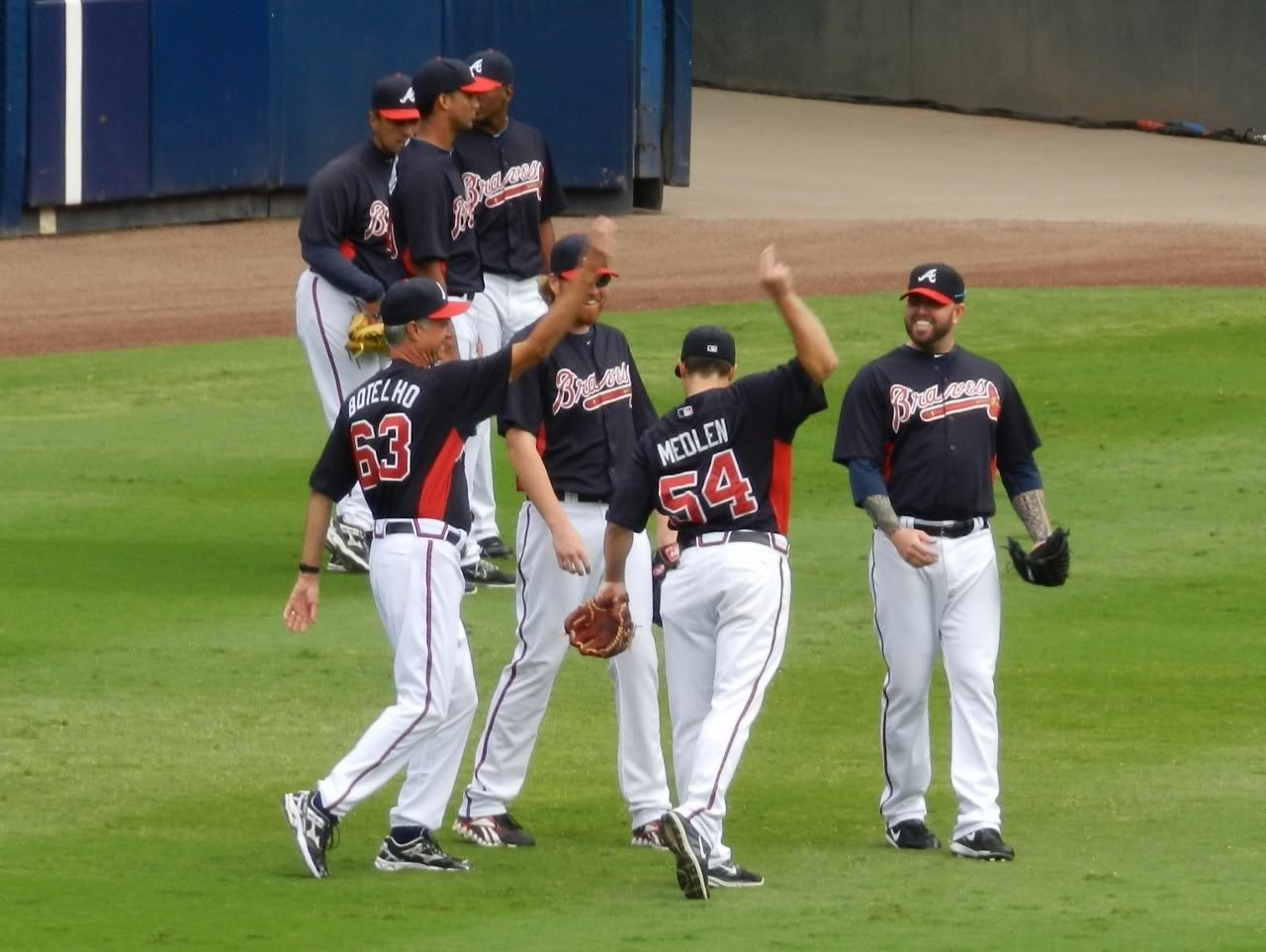 I don't know but I want to!
Hi Tommy. Look less scary next time, please? Love, Lauren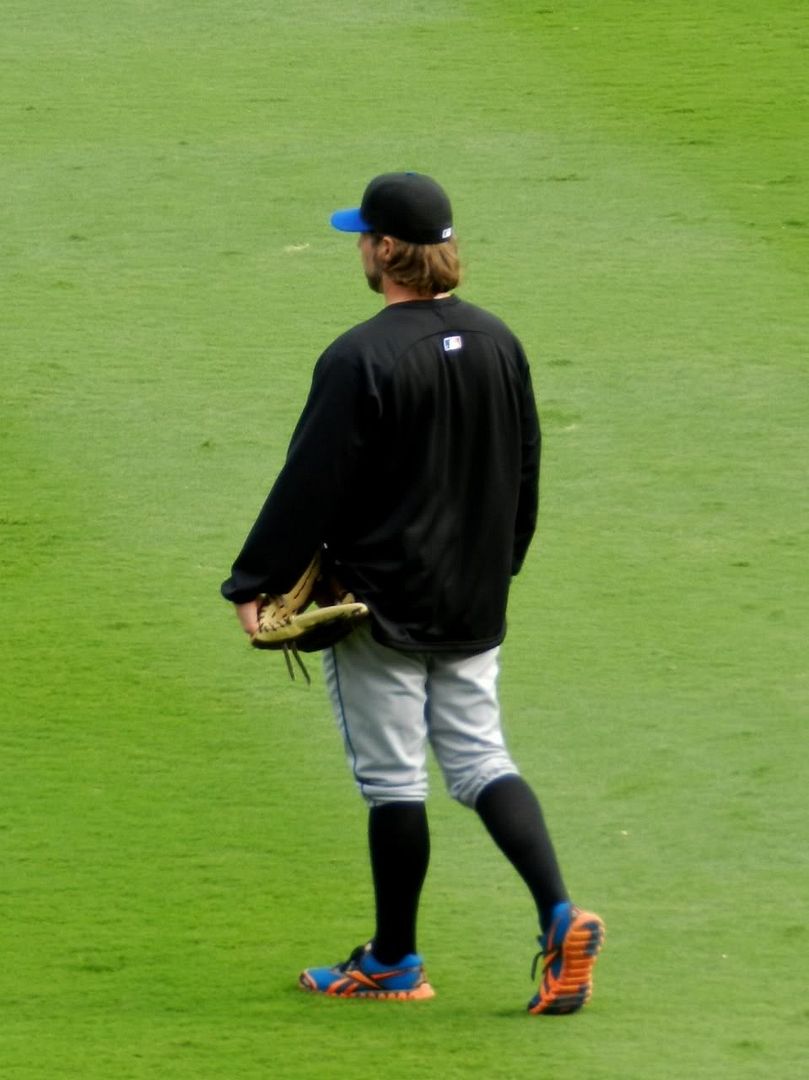 R.A. Dickey's BEST SHOES EVER
I'm not a big Star Wars geek, but I do own and enjoy all the movies. I'm pretty sure Darth Vader wouldn't be waving at fans, all friendly-like; he would be choking them from afar just for the fun of it. This person was not a good Vader.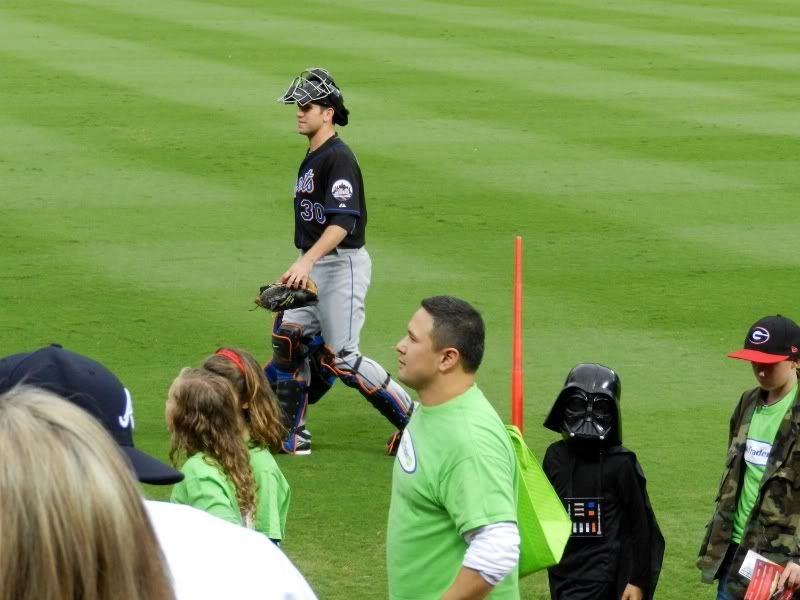 Josh Thole walked out for warmups with the parade, in the same pace as the parade, grinning. It was pretty great.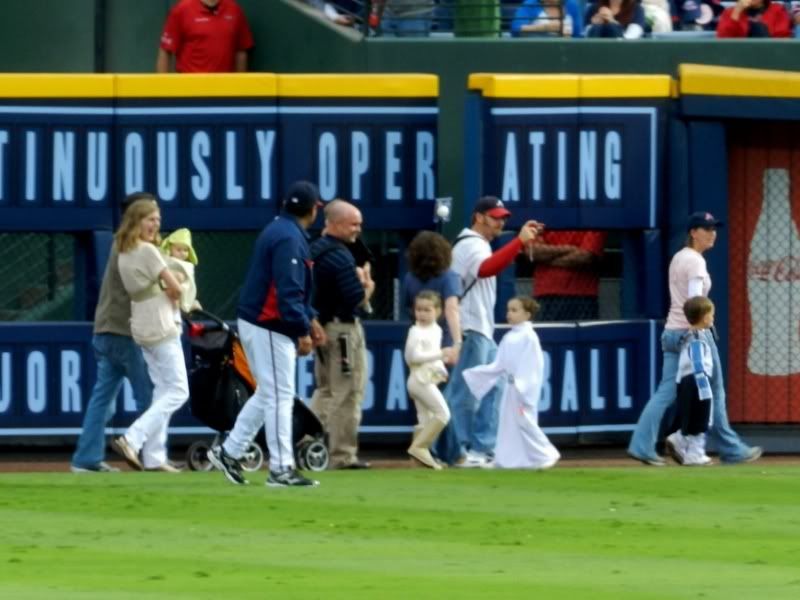 Eddie! And I love that baby Yoda. ;)
Okay, time for Jenna's pics...
Jedi Master
Darth Wright
Padawan Freddie's bat doesn't fit in frame!
I'm seeing a theme here - the veteran starters are regular Jedi?
Hee hee.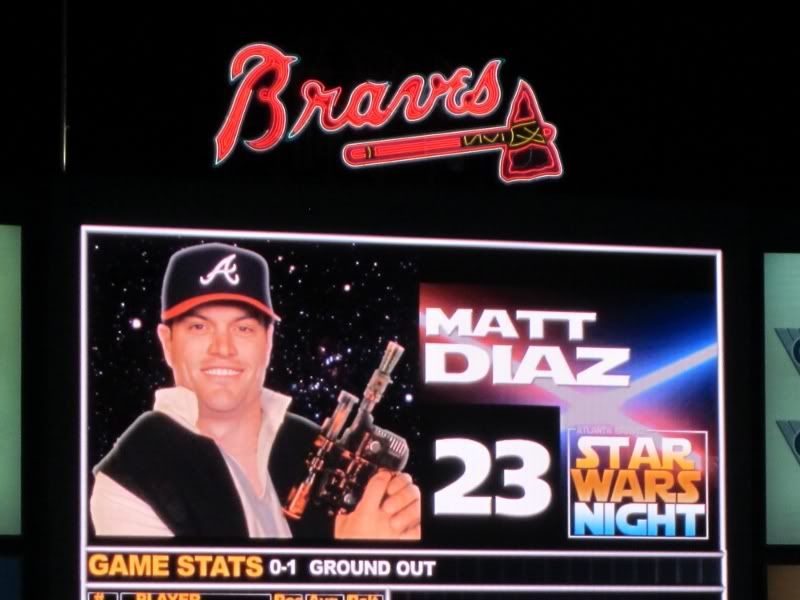 I love this picture so much! I retweeted Laura's picture tweet with the comment, "Has there ever been a better picture of @diazfoundation?! :D" and MattE replied, "funny I don't remember ever posing for that pic." Ha! That's what happens when you're a star, dude. People get all sorts of Photoshop crazy!
Wait, how many Han Solos do we have on this team?
At least three?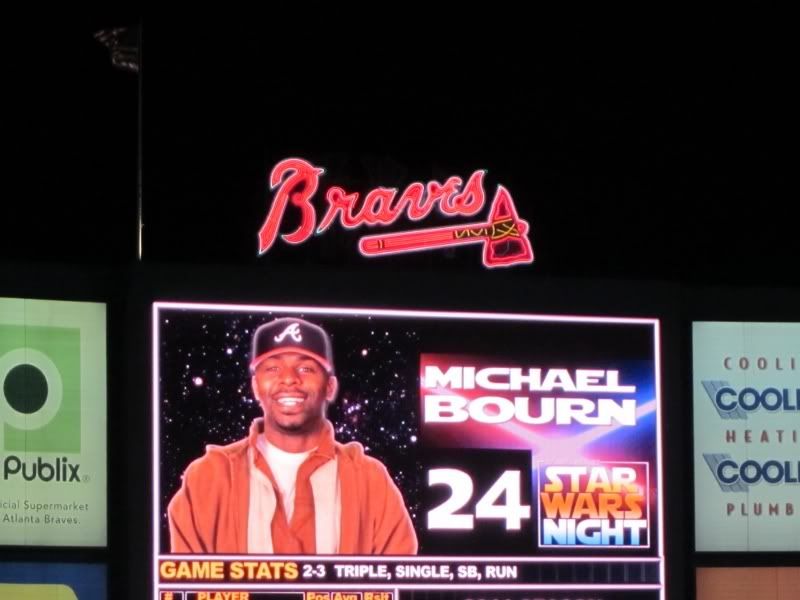 This just looks weird. As weird as Chipper's? Maybe.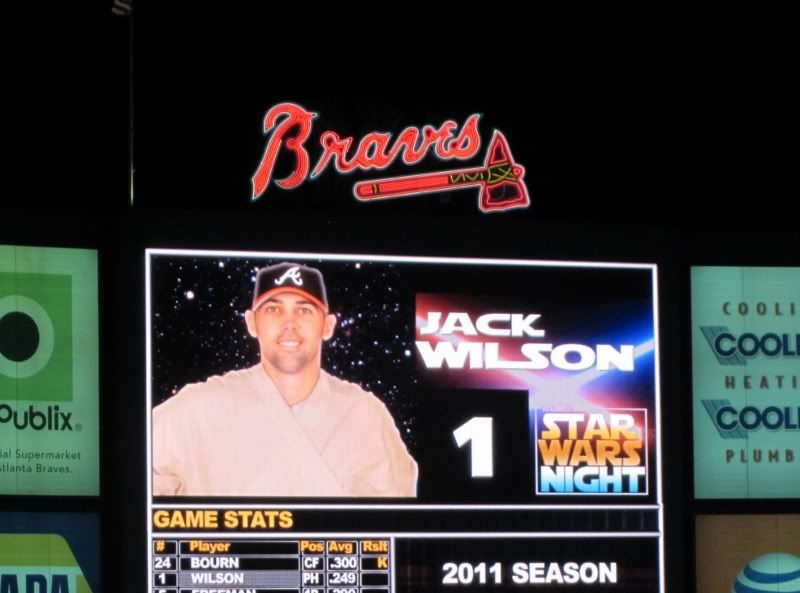 Every time I see Jack Wilson now my first thought is, "he's making twice as much as Alex this year." That's not necessarily a good or bad thing in my head - it's just an odd fact I ran across.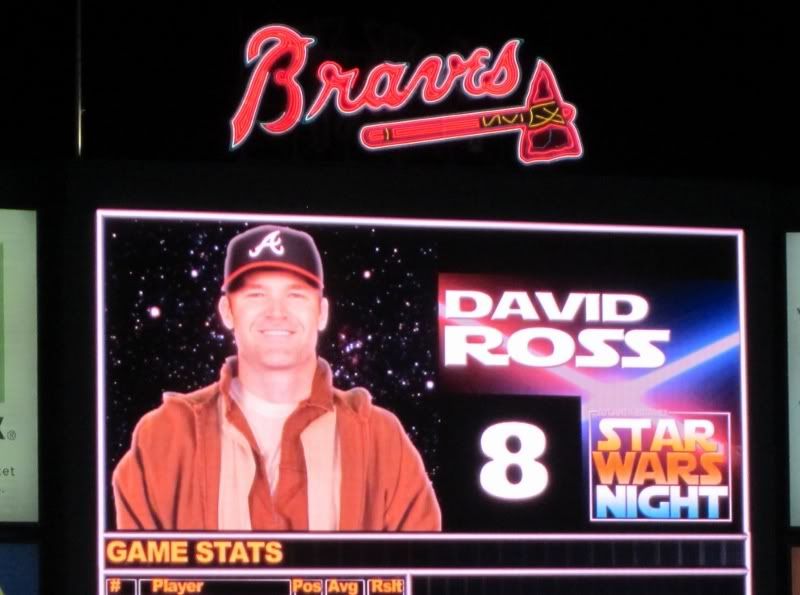 He has such a great mug shot - you can't really mess it up. :)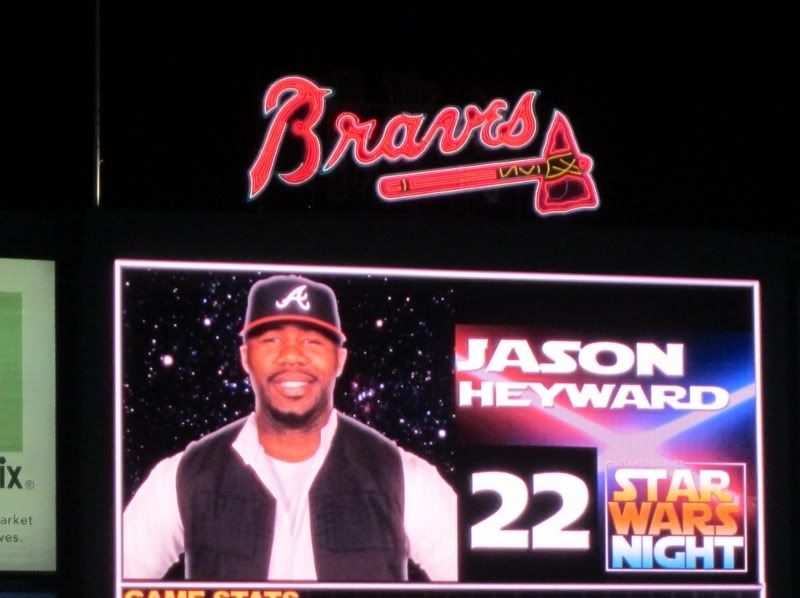 Wait, is this a Solo too? So this is four, five counting Mac?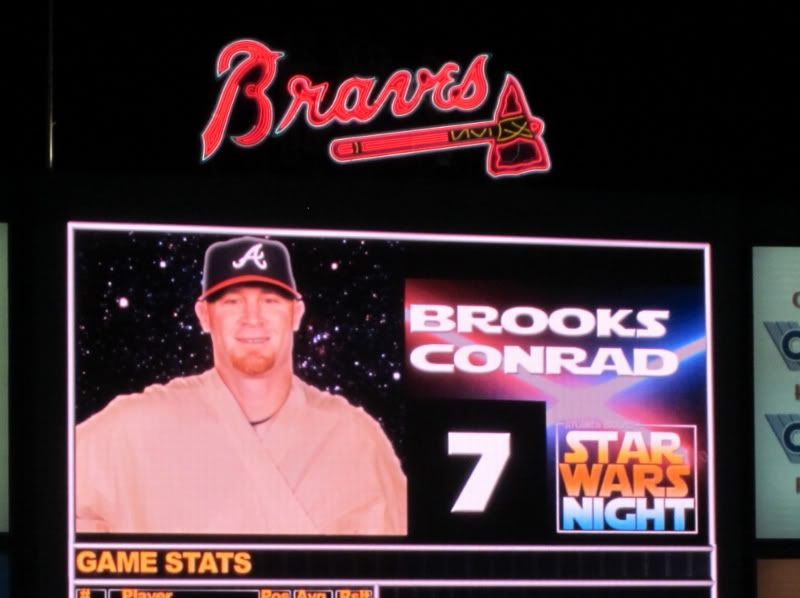 I'm running out of things to say about these... sorry Brooksy.
Oh! Some Braves also thanked fans on the big screen all weekend - Jenna got some still shots of those too...
No, thank YOU. Also, I love that he and Huddy posed with bats. ❤
"Hi, my eyes are pretty."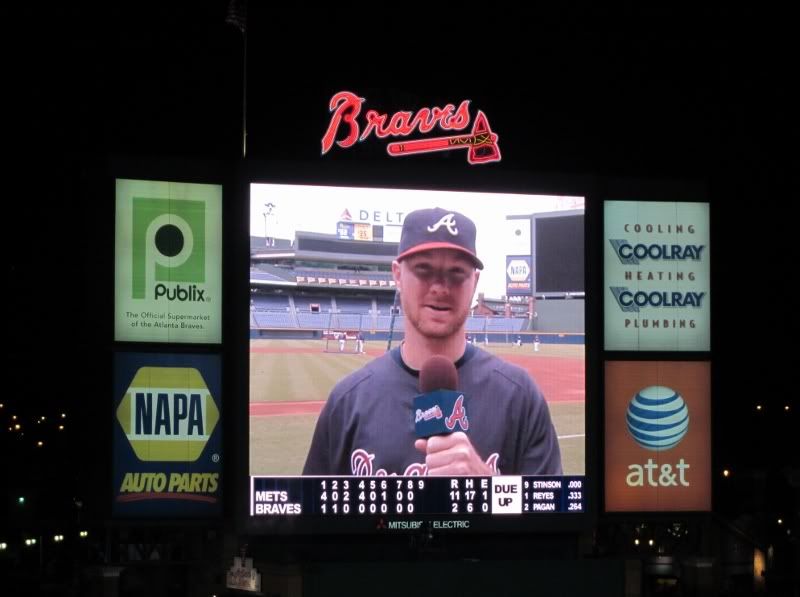 On Saturday they actually had to crank up the audio during his lil speech because it was so quiet. Jonny not the loudest Brave I've spoken with, haha!
I love how the pic of Jenna's fave Brave is so zoomed in. :D ❤
Gross.
Full album.
Thanks for sharing your pics, Jenna, and thanks for sharing your seats and friends Alison!